I thought I would share some of my favorite 'Pins' from my endless hours of Pinterest this week. We will get to the party in just a moment…but first check out all the awesomeness I found recently.
This chair makeover is utterly fabulous! Love it!
Check out these adorable popsicle themed simple and easy to do cupcakes. Genius.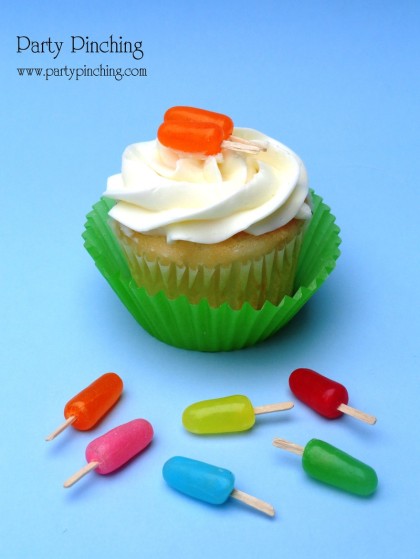 I love this recycling idea, kleenex box turned jute basket! Seriously!?! In love.
As soon as I saw these Apple Fritter bites I knew I would have to make them for the hub's!
And yes I'm obsessed with Coral at the moment, on my nails especially. And pair it with gold and your golden! Buhaha! No seriously though, it's a great summer manicure combo!
And this last 'Pin' is a product for sale. I couldn't belive this wasn't thought of sooner, maybe it was but I've never seen it and man would this be helpful in my house. The hub's refuses to use boxed kleenex only toilet paper for his nose..weirdo. This would be the perfect solution to the ugly roll on his bedside!
Now let's get down to business. It's that time of the week again where you link up your awesome projects.

You know the rules…only link directly to your blog tutorials and ideas, no giveaway links please or etsy shops.