Disclosure || I am a member of the core blogger program with DecoArt.  I received compensation and product for this post.  All ideas and opinions are 100% my own.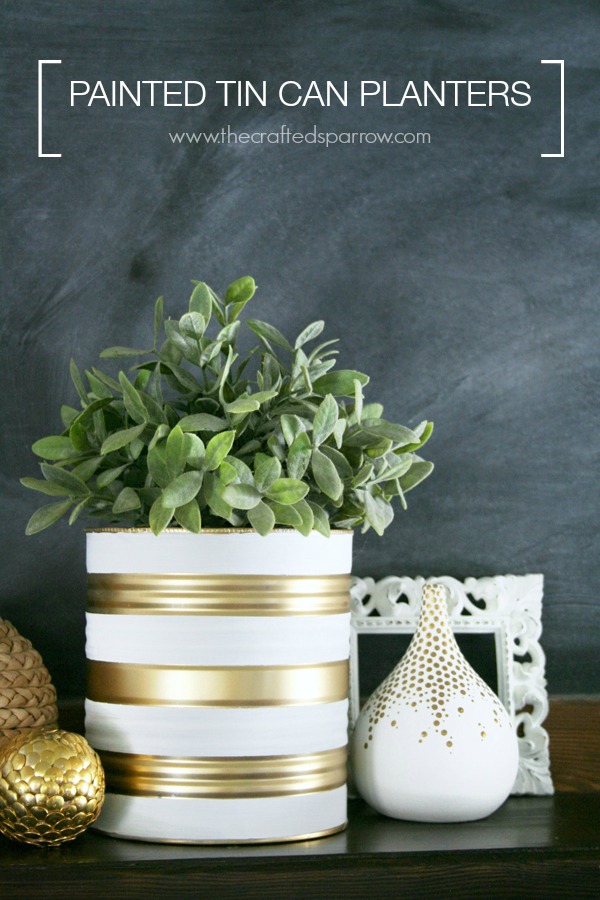 If you have been a reader of The Crafted Sparrow for any length of time then you know I'm a huge fan of using what I already have on hand to accessorize my home.  These Painted Tin Can Pots are the perfect example!
My hubby has been bringing home so many of these gallon sized tin cans he recycles from his restaurant when they throw them away.  He has taken up gardening and is planting things left and right lately.  I love the idea of re-using them, but I just couldn't look at the boring tin can anymore.  This is where my DecoArt Patio Paints came in to action.  I decided to make some outdoor planters to spruce up our front porch, and a couple for in the house to freshen up my decor.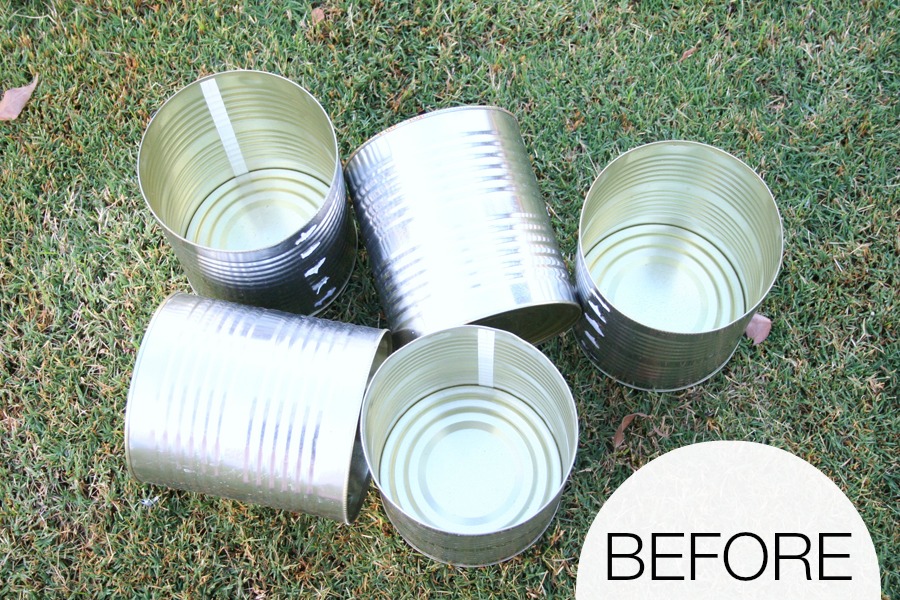 Supplies:
–  DecoArt Patio Paint outdoor
–  Foam brushes
–  Painters tape
–  Gold spray paint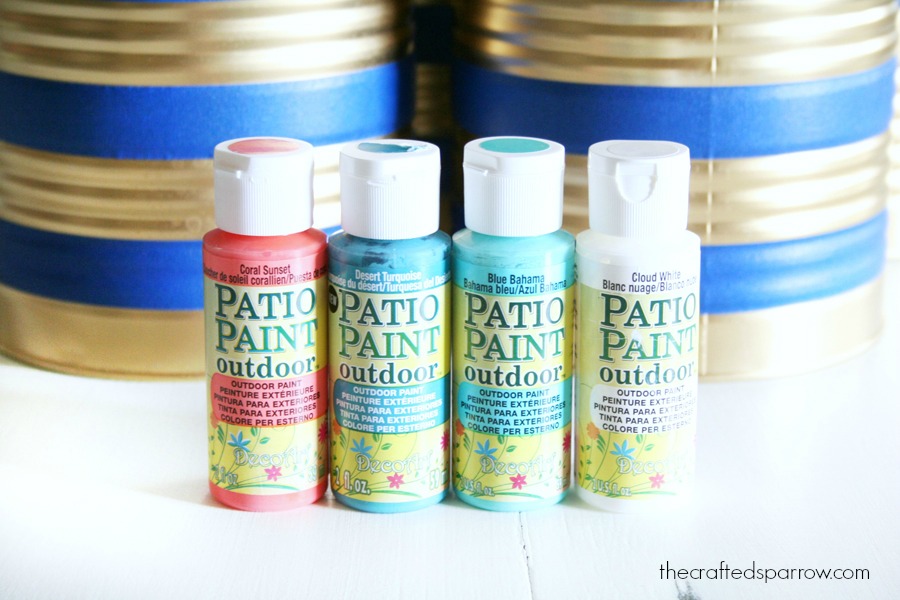 For this project I stuck with bright summer colors that already worked with some of our outdoor decor.
First thing I did was spray paint all the tin cans gold, I thought the gold would be fun mixed with the bright summer colors.
After the paint was dry I used some painters tape to create stripes on my cans.  You can do any design you want:  polka dots, stripes, color blocked, or a different pattern.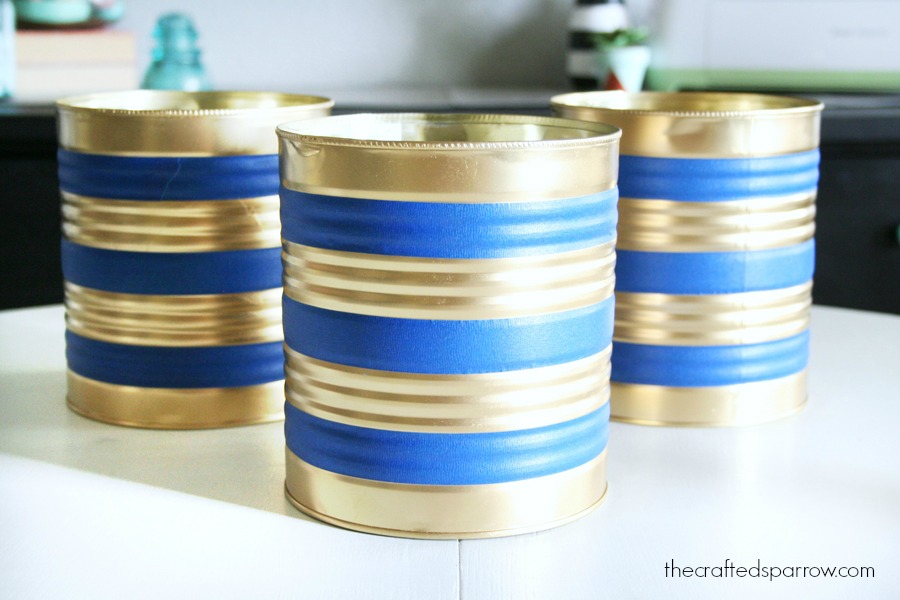 Using your foam brush apply 2 – 3 coats of each color where you want it.  Peel away the painters tape before it's completely dry so you don't accidentally peel up paint.
That's it, your set to plant.  You can drill drain holes in the bottom if they will be used for outdoor planting like these ones.
This was such a great way to add a pop of color to our front porch for free since I already had the paint on hand.  We want to spruce this space up soon but for now these cute planters add character and the color I wanted.
Like I said I also painted a couple for inside the house to use with my decor.  I love how they look with my favorite Ikea greenery.  It's such a great way to add some character to a space on a budget.