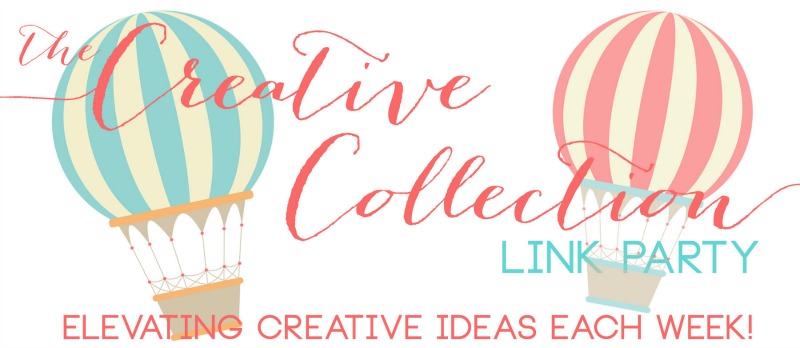 Hello friends, welcome to The Creative Collection Link Party! I'm so glad you're here.
Wow, this week has been a crazy one…I'm so glad it's over. The hubby was out of the country on vacation, and I barely got off the couch due to some nasty germs which made it a rough week to be a mom. So thankful my boys are so understanding and loving of their mom, and thankful for my mom who took care of me when I was down. All that down time meant that not a whole lot happened here this week. Yesterday I was able to share this super fun DIY Valentine's Shirt though, how handsome is my model!?! This shirt is obviously geared towards my boys, but is perfect for boys and girls this Valentine's Day.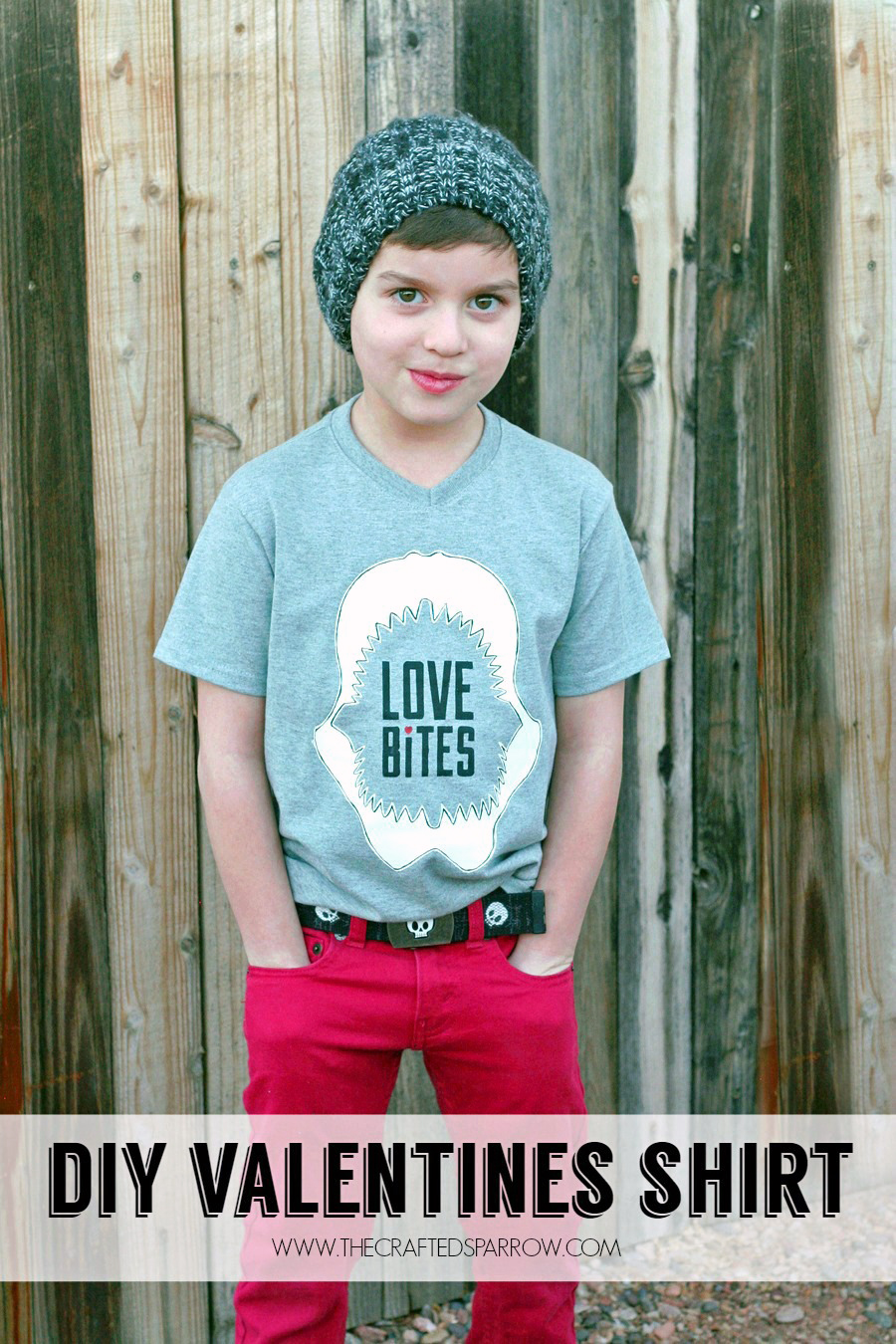 DIY Valentine's Shirt
There's also an amazing Valentine's Day His & Hers Gift Card Giveaway still going on, so be sure to hurry over and enter for your chance to win $600 in gift cards. $300 for you + $300 for your special someone! Don't have a special someone, no worries…keep it all for yourself! There are only three days left to enter, good luck!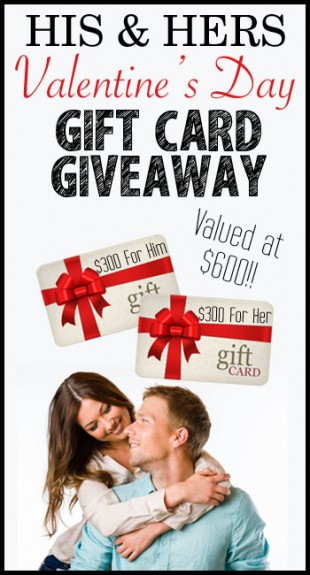 Valentine's Day His & Hers Gift Card Giveaway
Now it's time for you to show us what you've been up to, but first take a look at some of our fave's from last weeks party: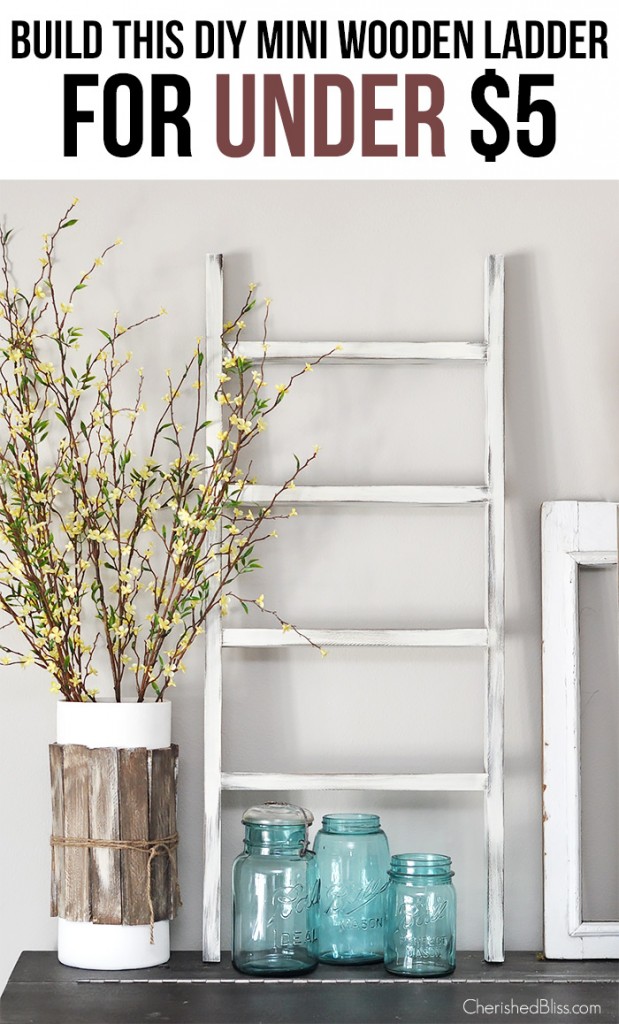 DIY Mini Wooden Ladder| Cherished Bliss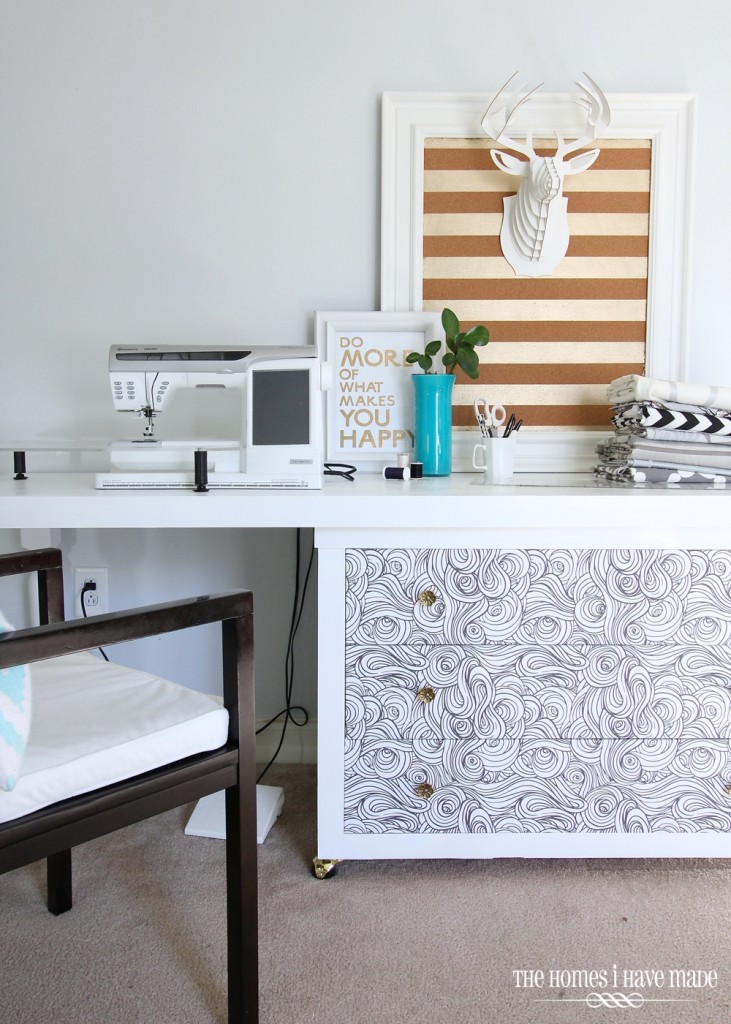 DIY Sewing Table| The Homes I have Made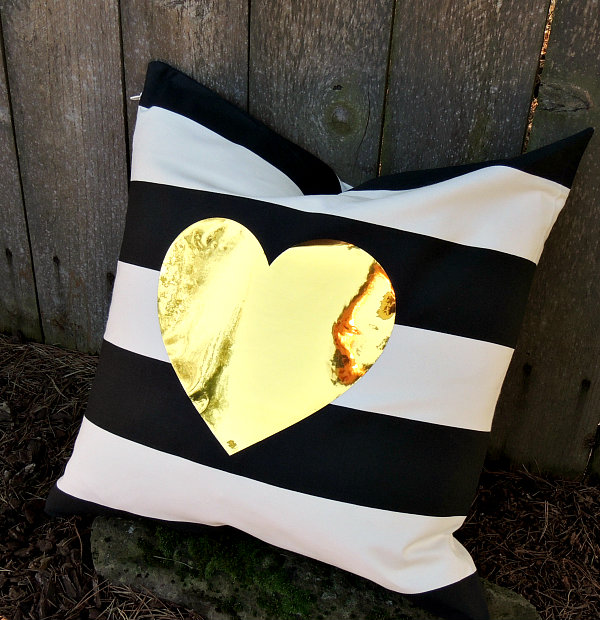 Gold Heart Pillow| Crafting In The Rain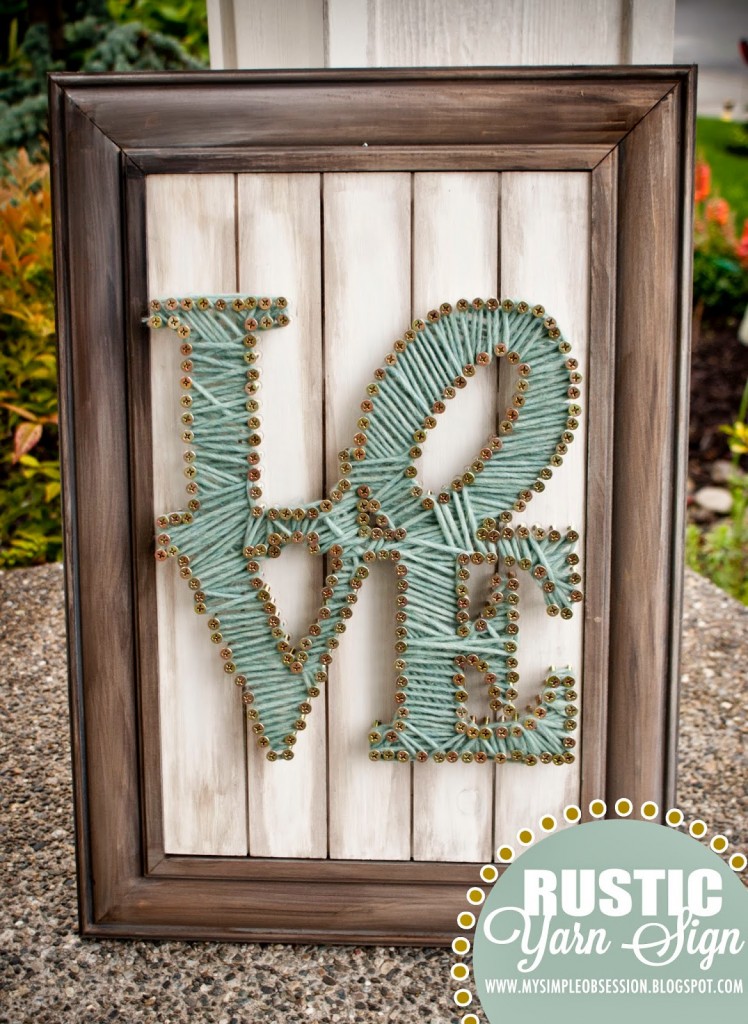 Rustic String Yarn Sign| My Simple Obsession

Chocolate Cheesecake Bites| Life With The Crust Cut Off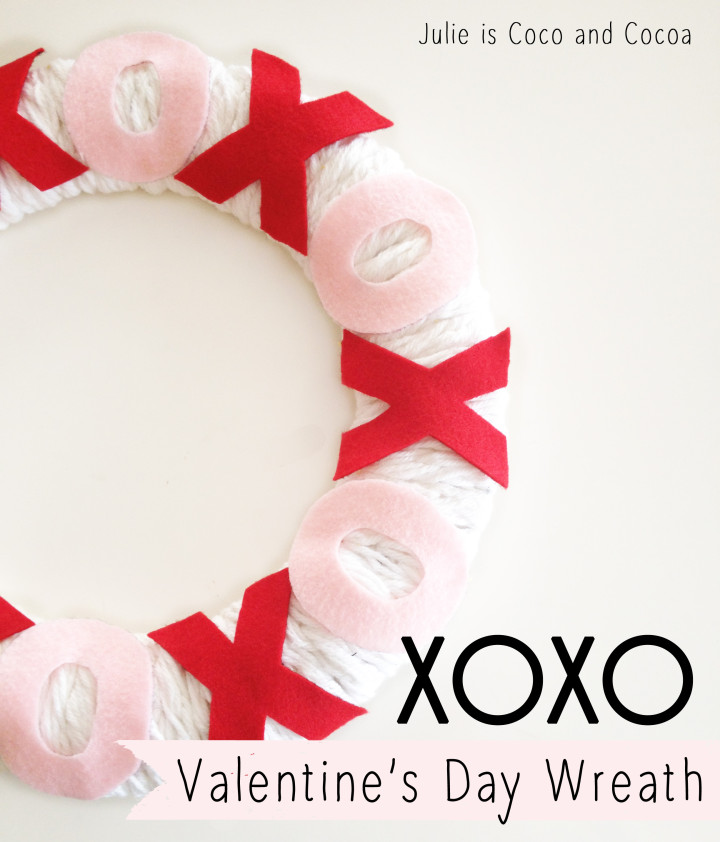 XOXO Felt Valentine Wreath| Julie is Coco and Cocoa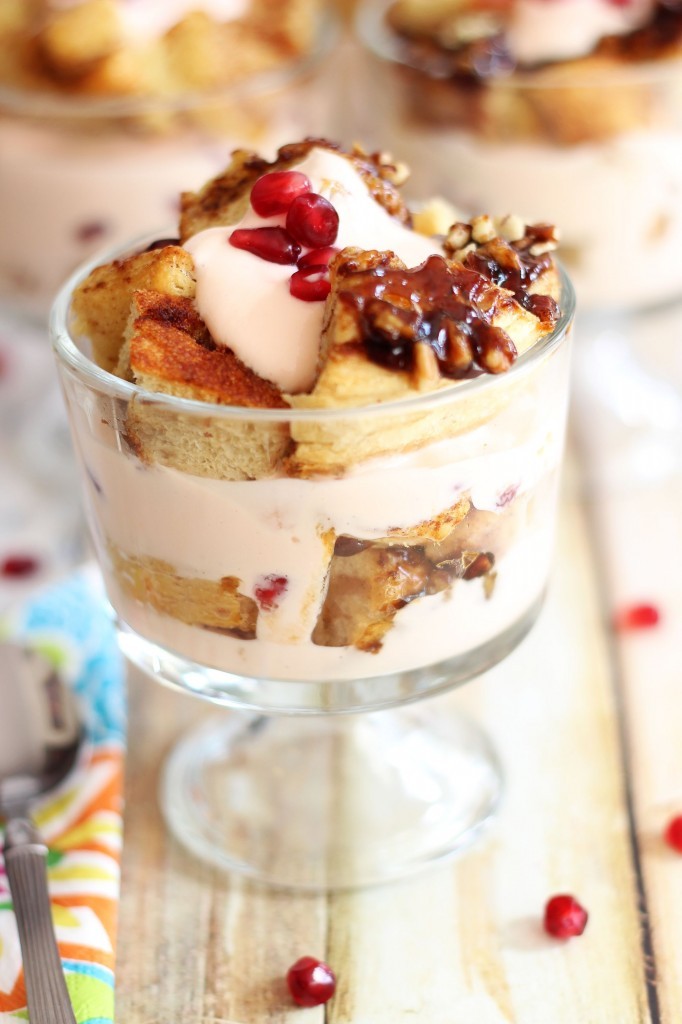 Cinnamon Roll Orange Pomegranate Parfait| The Gold Lining Girl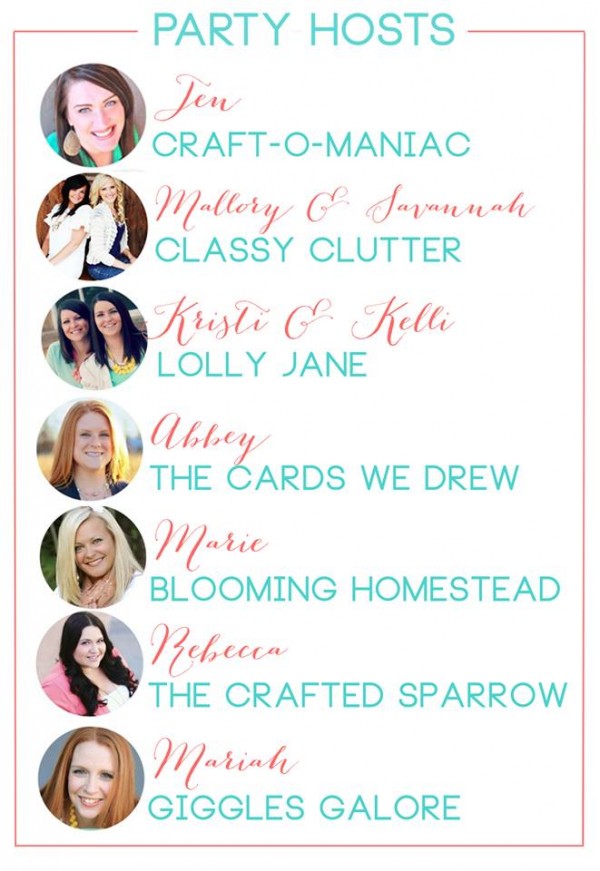 Jen from Craft-o-maniac:
Facebook || Twitter || Pinterest || Instagram || Google+
Mallory & Savannah from Classy Clutter:
Facebook || Twitter || Pinterest || Instagram ||Google+
Kristi & Kelli from Lolly Jane:
Facebook || Twitter || Pinterest || Instagram || Google+
Abbey from The Cards We Drew:
Facebook || Twitter || Pinterest || Instagram || Google+
Marie from Blooming Homestead:
Facebook || Twitter || Pinterest || Instagram || Google+
Rebecca from The Crafted Sparrow:
Facebook || Twitter || Pinterest || Instagram ||Google+
Mariah from Giggles Galore:
Facebook || Twitter || Pinterest || Instagram || Google+