Disclosure | This post is sponsored by PediaSure®, and I have received product and compensation in return for this post. However, all ideas and opinions are my own.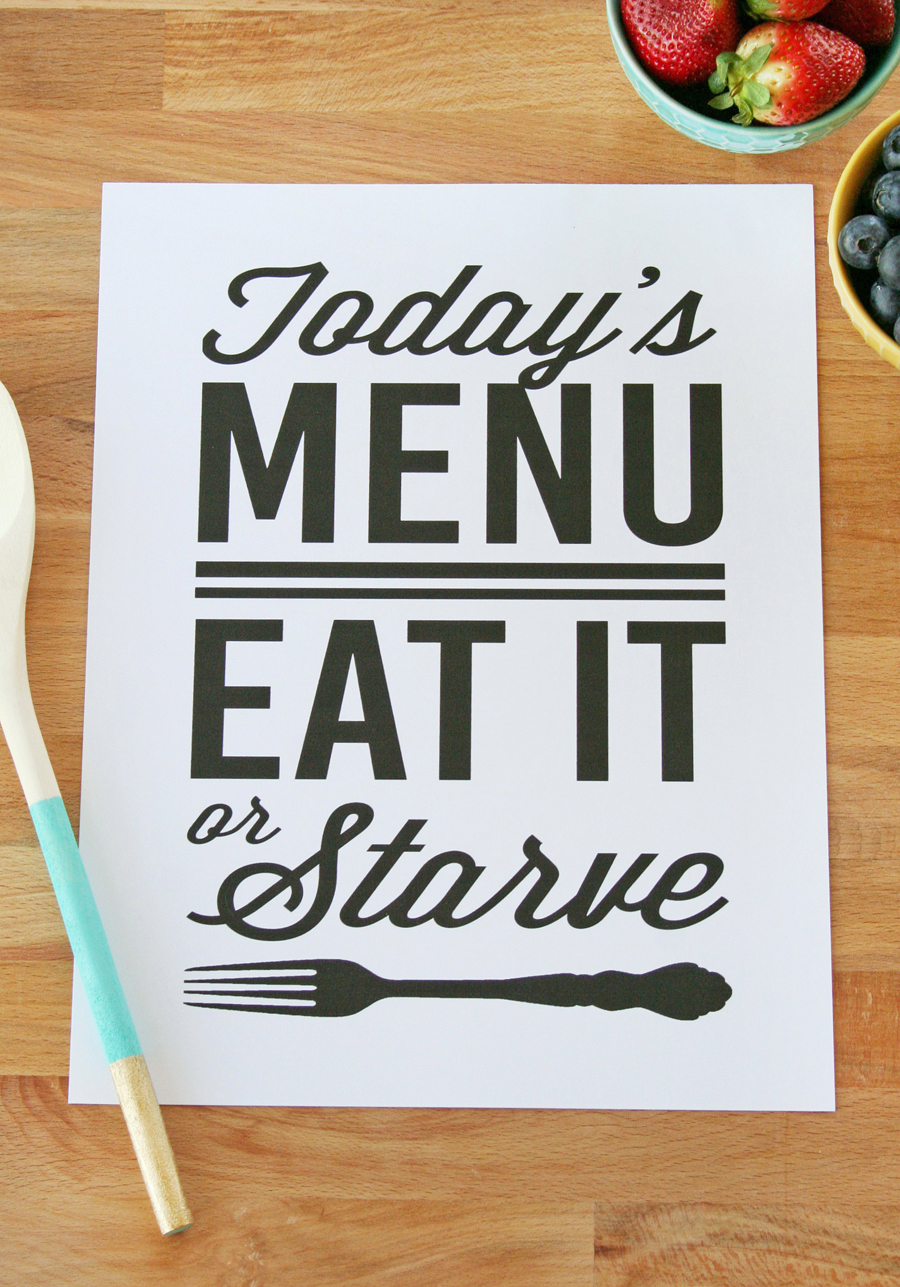 Let's talk picky eaters. I know there is one in every family, there's definitely one in ours. As a mom, there are times when I have to be firm at say if you don't like it then too bad you don't eat. Can you relate? So I thought I would share these fun Free Kitchen Printables that I created to hang in our kitchen with you. It's just a little something to help us laugh when the picky eater in our family fights us tooth and nail on finishing that broccoli.
I've created 4 fun colors to choose from, to download and print one of these Free Kitchen Printables go HERE. Once you've downloaded the printable you can open it in a program like Word, Publisher, or Photoshop to print. I suggest always printing printables on matte photo paper for best quality.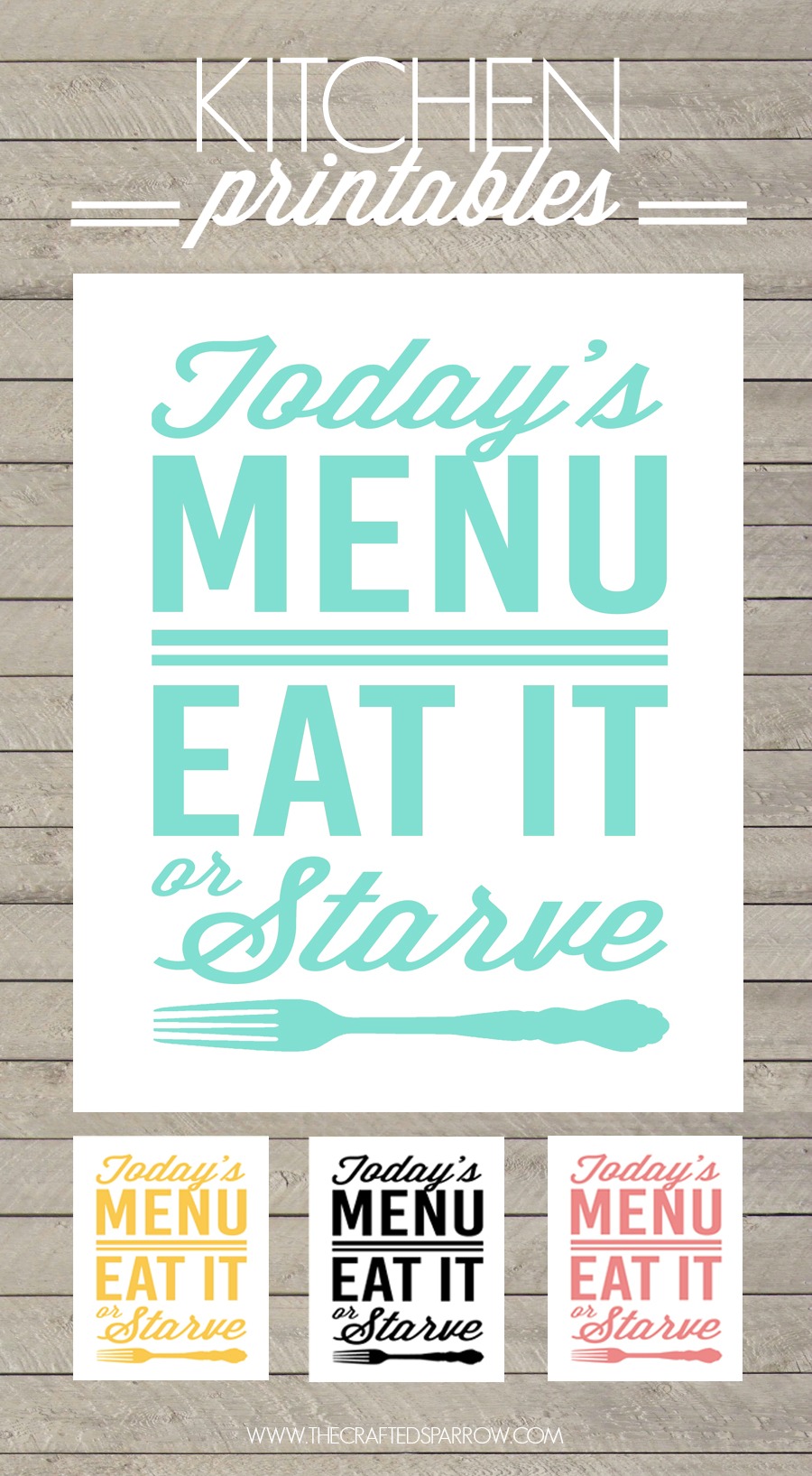 I know we all feel the frustrations of a picky eater, basically feeling what my fun printable says. As moms we really just want for them to love what we cook and prepare for them, and we want to be sure they are consuming what their bodies need to stay healthy and strong.
My oldest son was a breeze when he was little, he ate anything I put in front of him and it was never a fight. Vegetables, fruits, low sugar options he ate it and loved it. Then came my youngest son who started off eating and loving everything and then at about 1.5 years old decided he'd had enough of healthy options. The kid would only consume carbs which consisted of crackers, cereal, pasta, or sugar! It drove me crazy, I was constantly trying to introduce healthy choices to him on a daily basis…I refused to let him say no without trying it. Within the past couple of years he's finally been worn down and will eat most of what we eat on a daily basis as a family, he still has foods he won't eat like deli meat, pb & j sandwiches, and eggs. Today I'm so excited to announce a partnership with PediaSure SideKicks for their new Smoothie mix.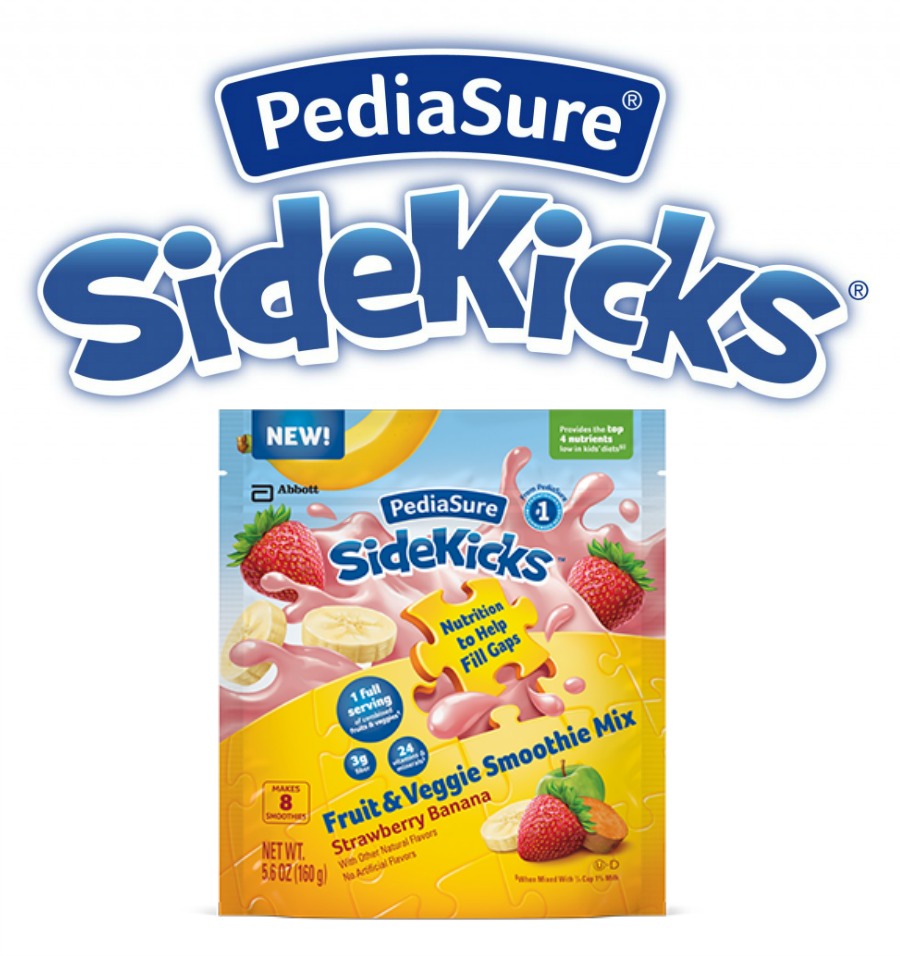 The PediaSure SideKicks Smoothie Mix is the perfect way to add in what my picky eater is missing in his diet. It's not just for him either, my oldest son who is entering his pre-teen years has decided over the past couple of months that his diet tastes have changed. He was once the kid that didn't like eating a lot of sugar, now I find him sneaking it on a daily basis. He was also the boy who would go to the veggie drawer in the fridge when he wanted a snack, now I'm seeing that he's asking for chips and salty snacks instead. While this may be due to his changing hormones, we are trying hard to teach him to keep his diet balanced and to continue making those healthy choices when he wants a quick snack.
PediaSure SideKicks Fruit & Veggie Smoothie Mix is a super easy, great-tasting way to fill in the nutritional gaps of those picky eaters who may not be consuming enough fruits and vegetables in their daily diets. It helps to provide kiddo's with one full serving of combined fruits and vegetables through a delicious, easy-to-make smoothie. The smoothie mix is made from real dried strawberries, bananas, apples and sweet potatoes, and can be mixed with any milk (1% recommended) or milk substitute like soy milk, almond milk, etc. It's also gluten-free.
It's not just limited to smoothies either, there are lots of recipe ideas for the PediaSure SideKicks Fruit & Veggie Smoothie Mix. I can't wait to share more of those with you. Over the next couple of months, I will be sharing lots of ideas on how to get your picky eaters involved in making healthier choices with PediaSure SideKicks Smoothie Mix. There will also be some fun giveaways, so be sure to stop by often for the fun.
To learn more about PediaSure SideKicks Fruit & Veggie Smoothie mix, be sure to follow them on Facebook.