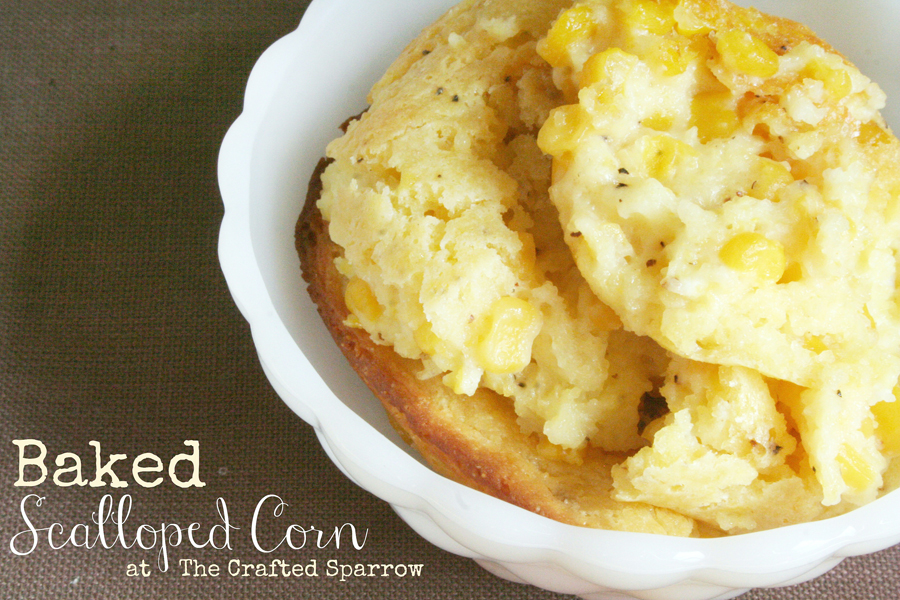 Hi friends. Today I'm sharing my
Baked Scalloped Corn
recipe with you. This is a great side dish for any time of the year, so be sure to add it to your recipe box. It is also a really easy dish to make, and super tasty so for me that's a total win. My family loves it so much there is hardly ever left-overs, and if there is…it tastes just as good heated up the next day.
Grocery List
– 1 Can Creamed Corn
– 1 Can Corn Niblets, do not drain them
– 1 Box Jiffy Cornbread Mix
– 1 Cup Fat Free or Light Sour Cream
– 2 Eggs, beaten
– 1/2 Cup Melted Butter, unsalted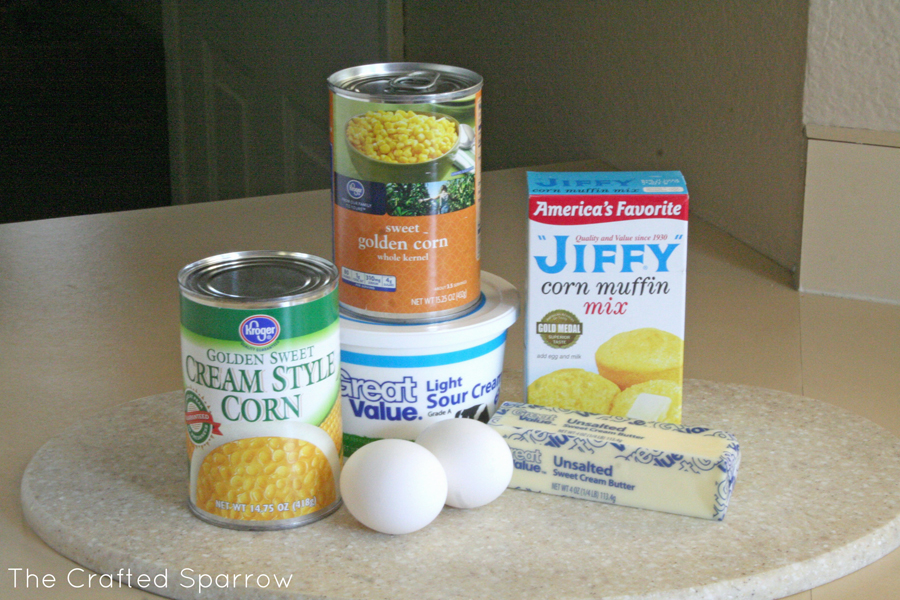 Optional: You could also add a shredded colby-jack cheese to the top during the last 15 minutes of baking time if you want to switch it up a bit.
Begin by preheating your oven to 375 degrees. Next combine all your ingredients in a large mixing bowl. Mix well and pour into a 9 x 9 x 2″ or 8 x 11″ baking dish. Leave uncovered.
Place in the oven and bake for 40 minutes. When 40 minutes is up just use a butter knife and stick it in the middle, it should be mostly clean when pulled out of the center. That's it, let it cool for a couple minutes and dig in. See I told you it was easy.