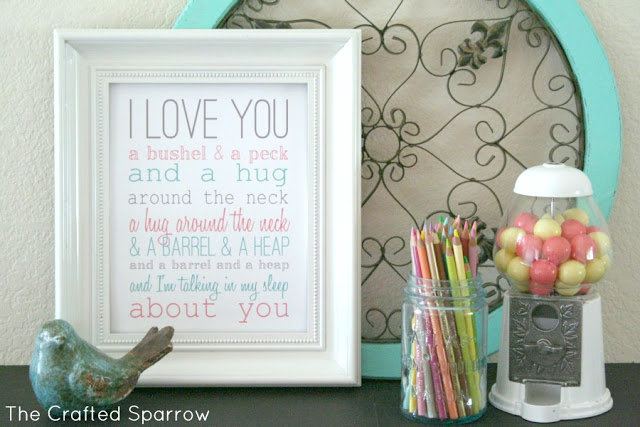 For several years, my Grandma, who is 94 years old has sung A Bushel & A Peck to me every time I leave her house. I don't remember her singing it to me as a child, but I know that it's become something I expect to hear when I visit her. Granted she only knows the first few lines of the song, and I've always asked what the rest of the words were, but she couldn't remember. I thought for Mother's Day this year I would do something special for her and create this A Bushel & A Peck Printable for her to hang in her room. I know it will mean a lot to her.
I wanted to share it with all of you as well. I've kept the design simple because my Grandma can't read print very well anymore. There are four color choices to choose from, I hope you enjoy.
Click below on the color you want and print away!
These would make cute gift tags for Mother's Day too on a cute package!