Disclosure || This post is brought to you by Cost Plus World Market, but all opinions and ideas are 100% my own.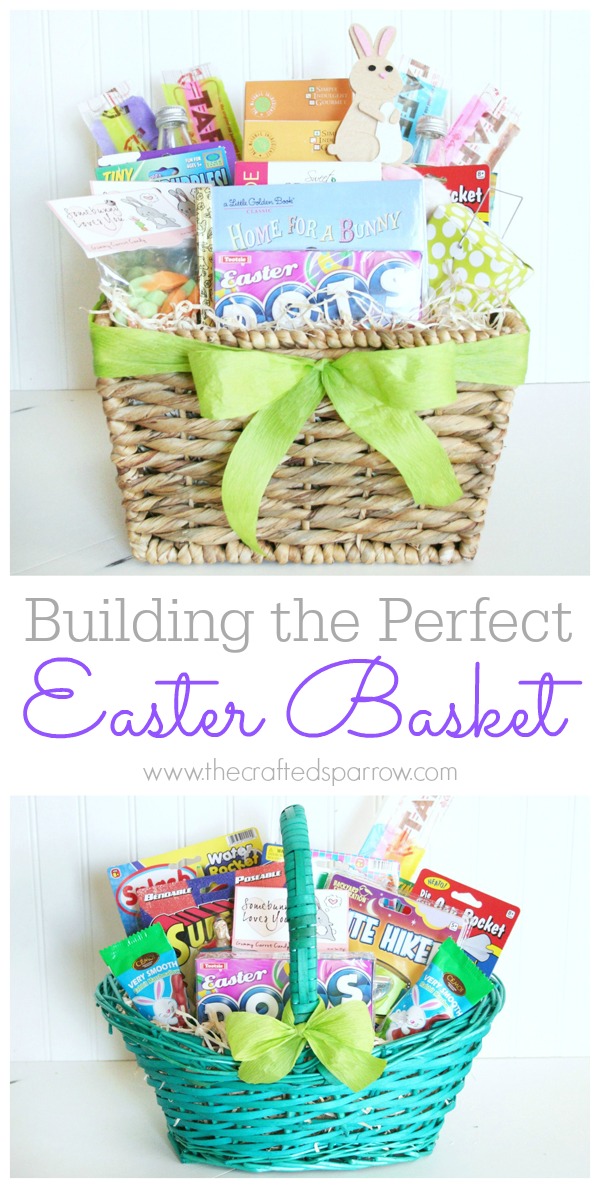 Years ago I worked in a retail shopping store that offered gift basket services to it's guests.  I quickly became the stores go-to gal for gift basket building.  It's still something I really love to do.  Who wouldn't want a giant basket full of goodies and treats?  Easter baskets are one of my favorite gift baskets to build now, mostly because I love seeing my kids faces when they see them.  Today I'm Building the Perfect Easter Basket with Cost Plus World Market.
Most people may not think that to go shop at World Market for their Easter basket goods, but let me tell you they have such a great selection of everything!  They have everything from specialty sweet treats to the essential things like jelly beans & chocolate bunnies, children's books and toys, themed baking goods, and much much more.  Really there is no limit to what you could theme your Easter basket around.  Be creative.
Today I'm showing you two styles of Easter baskets that I created.  I created two baskets for my boys, and to celebrate the World Market Hop it Forward Sweepstakes we are "Hopping it Forward" to a sweet family with a basket created especially for them.   This particular family have been long time friends for many years.  They are working towards total recovery for their 3 year old daughter Lexi who suffers from Epilepsy, they have spent so much time apart due to hospitalizations this year that I thought it would be fun to give them something to enjoy together during their family time.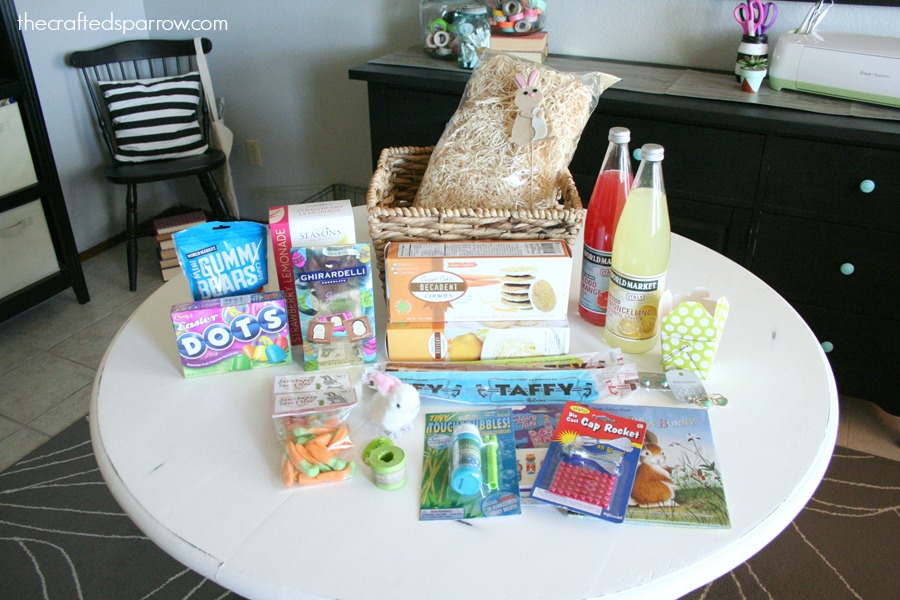 I picked out all sorts of fun treats, and things for the whole family.  Since Lexi is so young I wanted her to have some fun things to play with herself, but she also has much older siblings who care for her immensely.  So I put items in the basket they could use to play with her as well as a couple items that would be just for them.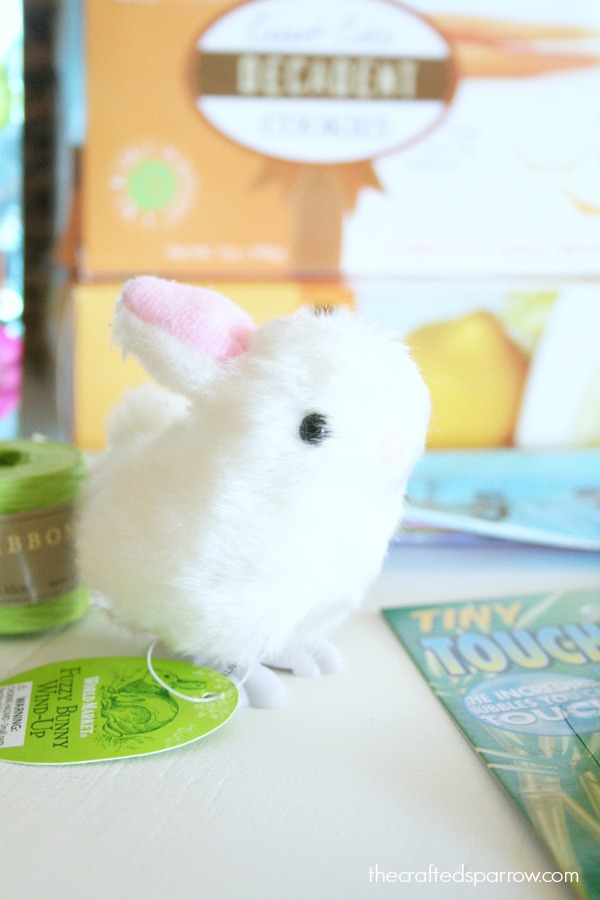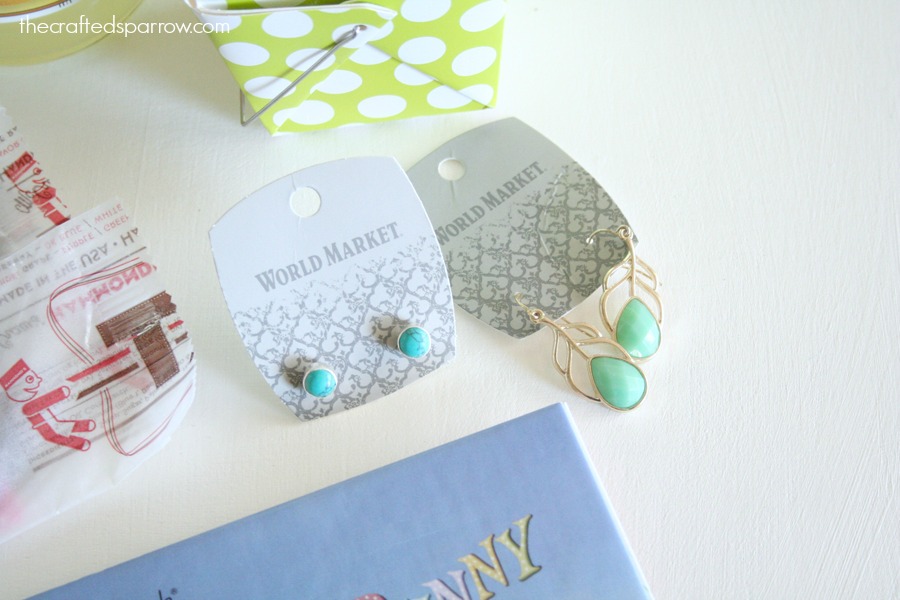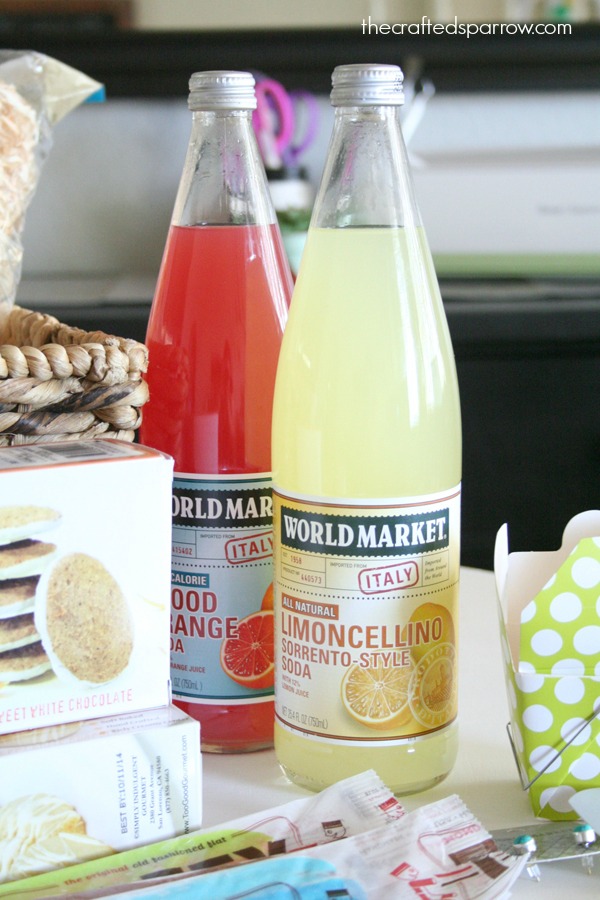 Step 1:
I love picking a sturdy basket, which is no problem at World Market…they have SO many to choose from.  You will need a filler like tissue or paper shred.  Some of the baskets come with the filler and a cellophane bag for packaging your awesome basket up.  Fill your basket with filler, you want the filler to fill at least half of the basket and still have some left over for finishing touches.
Step 2:
Begin by placing your largest items in first.  I start at the back or in the center of my basket.  Use extra filler or tissue if you need to prop things up from the back.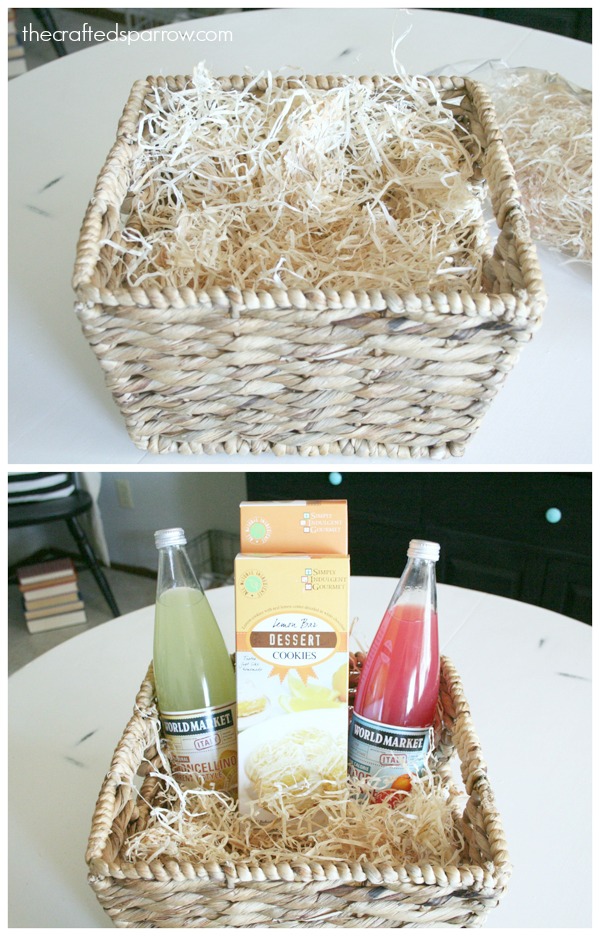 Step 3:
Continue to add in items that go from large to small.
Step 4:
Add in all your final small pieces, then add any additional filler in corners where it isn't showing.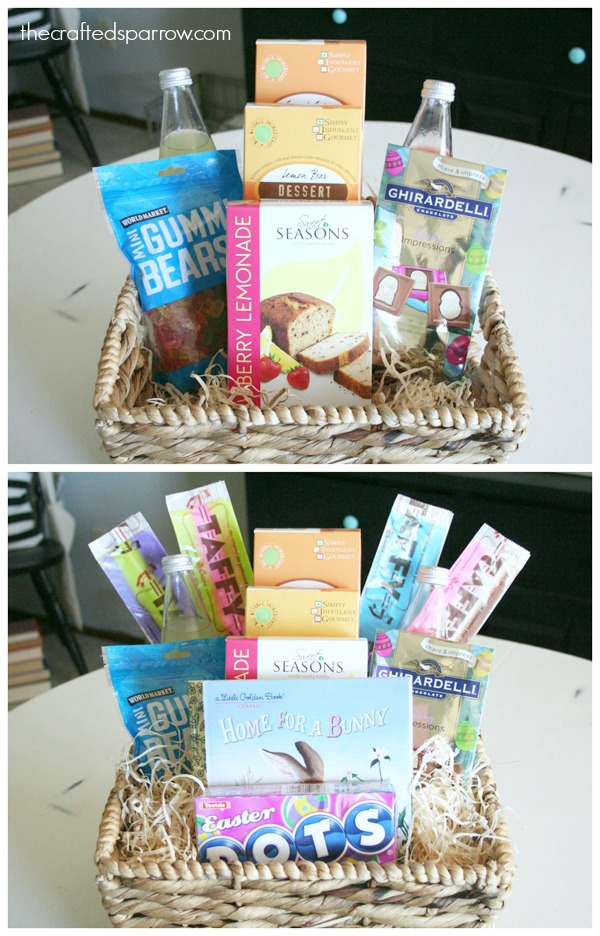 Step 5:
Using ribbon tie a giant bow around your basket or add a cute tag.  You can add a cellophane bag and bow if you like.  I chose to keep these baskets easy to open for the family.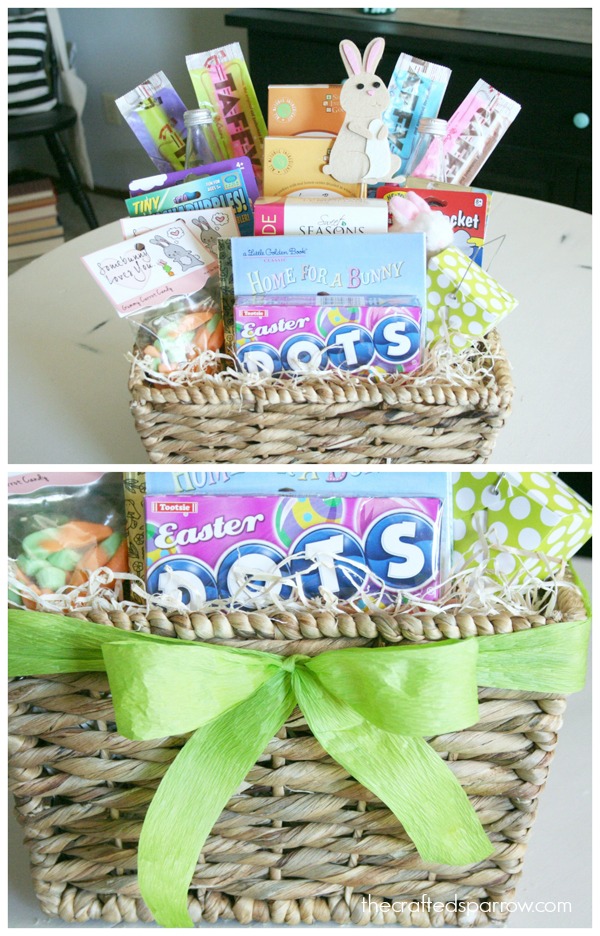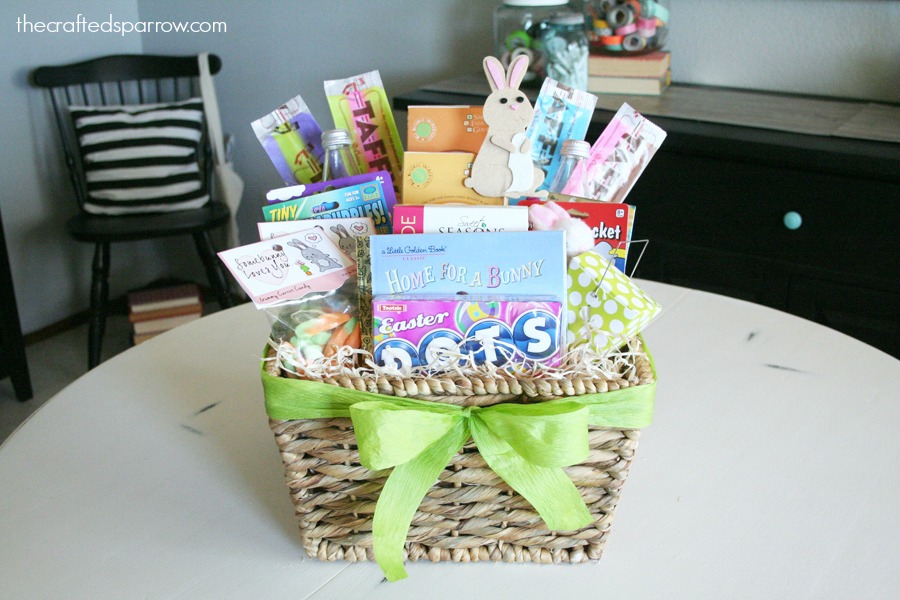 Like I mentioned earlier, I also created two baskets for my boys.  I found these super cute teal baskets for $6, they even came with the filler & cellophane bags.  That's a great deal.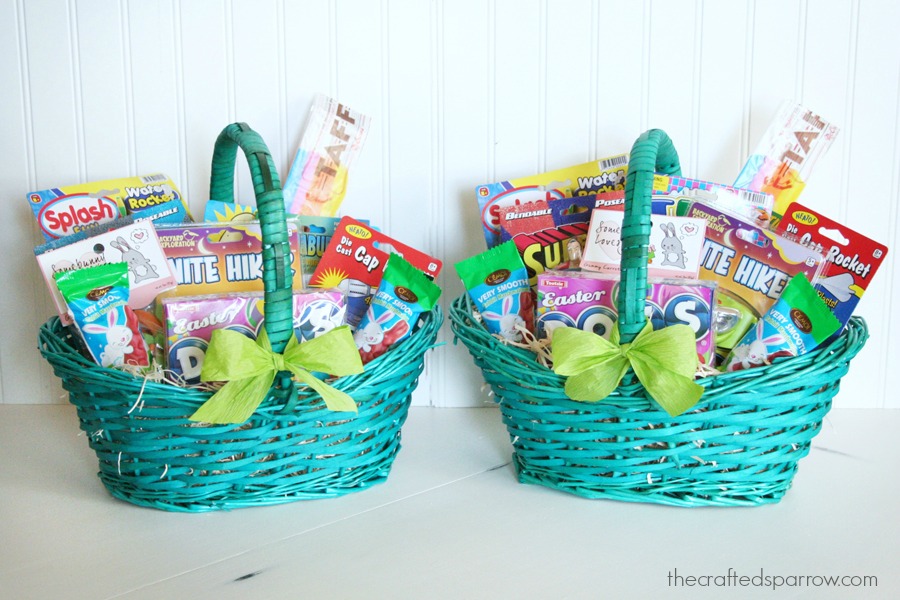 I bought all kinds of fun toys and treats for them.  I am not huge on giving candy to my kiddos for gifts since it never gets eaten, but there were some things I couldn't pass up.  Dots, and marshmallow bunnies are some family faves.  The vintage superhero toys are going to be a huge hit, as well as all the rest of the fun stuff they have for kids.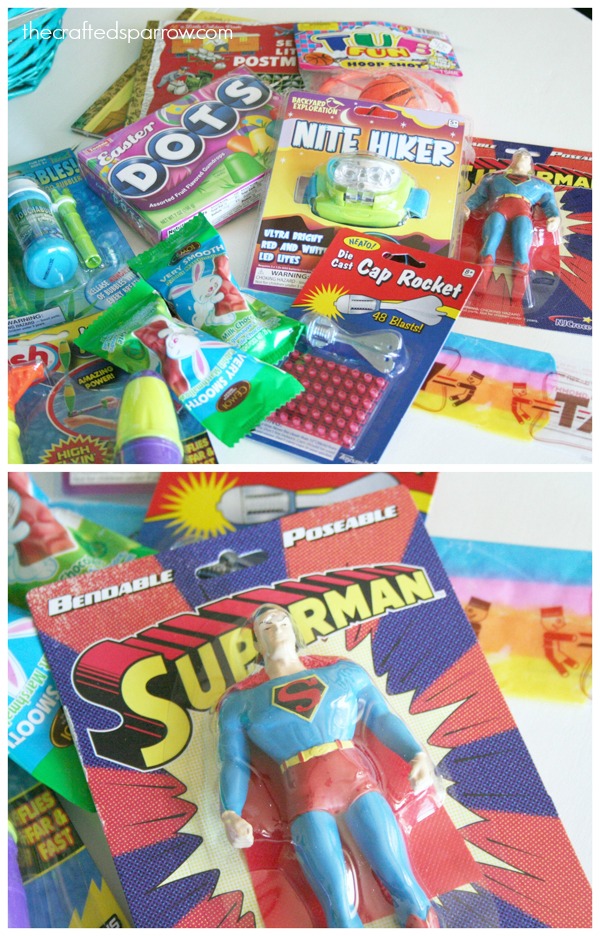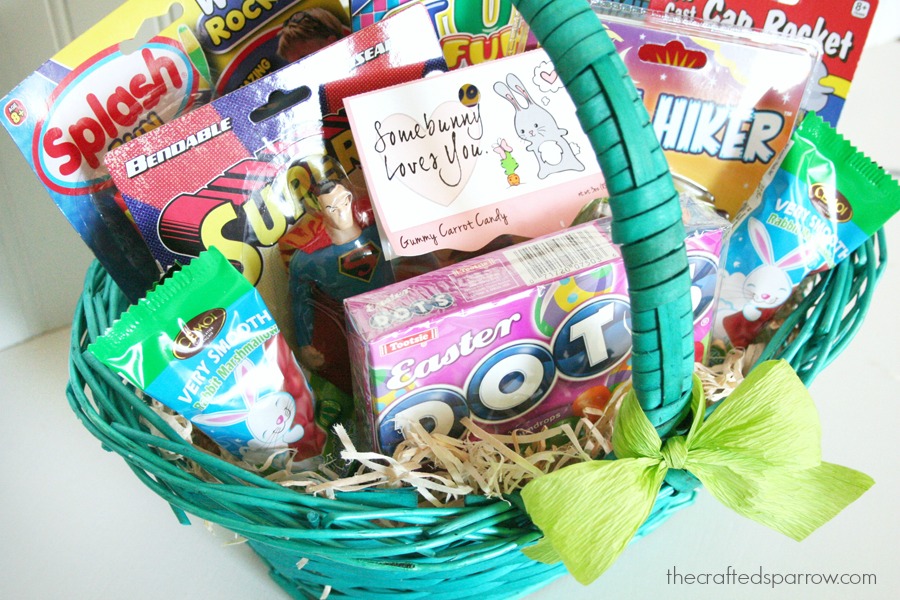 Want a chance to win a $2,000 World Market gift card or a year's supply of chocolate?  You can enter the World Market Hop it Forward Sweepstakes by going HERE.  I encourage you to "Hop it Forward" this Easter!  There will also be 3 x $500 World Market gift card winners.   Help World Market reach a goal of 5,000,000 hops and they will  Hop It Forward by donating 50,000 meals to regional food banks.  You can earn bonus hops by sharing with us your Random Acts of Hoppiness for more chances to win.