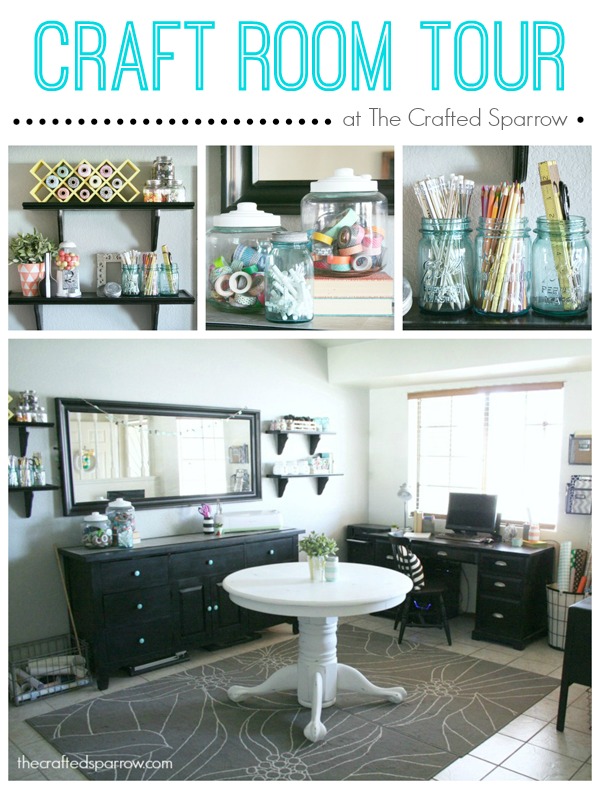 I'm pleased to be a part of the Craft Room Tours that Angie from The Country Chic Cottage is hosting.  Over 30 craft rooms are being featured, so be sure to check out Angie's blog to see all the amazing crafty spaces.  Today I'm finally sharing my Craft Room Tour, it's definitely a post that has been a long time coming.  I'd love to say that I'm done with this space, but I'm far from done.  I figured if I didn't just break down and finally show everyone it would probably never happen.
I'm lucky enough to have a formal living room in our small 1370 sq. foot house.  For years this room was just for our computer and a couch.  No one used it.  I decided a couple years ago that it would be all mine!  It's a great size and leaves me plenty of space to create.  Granted not all of my crafting supplies are in this room, some are still out in our garage.  I keep most of what I use on a daily basis in this room though.
Here is a fun before pic of the room a few years ago.  So much gold & tan, yikes.  I fought so hard for this ridiculous couch when we bought this house.  It was our first real furniture purchase as adults and it cost us $1500 to have custom made.  It was awful to sit on.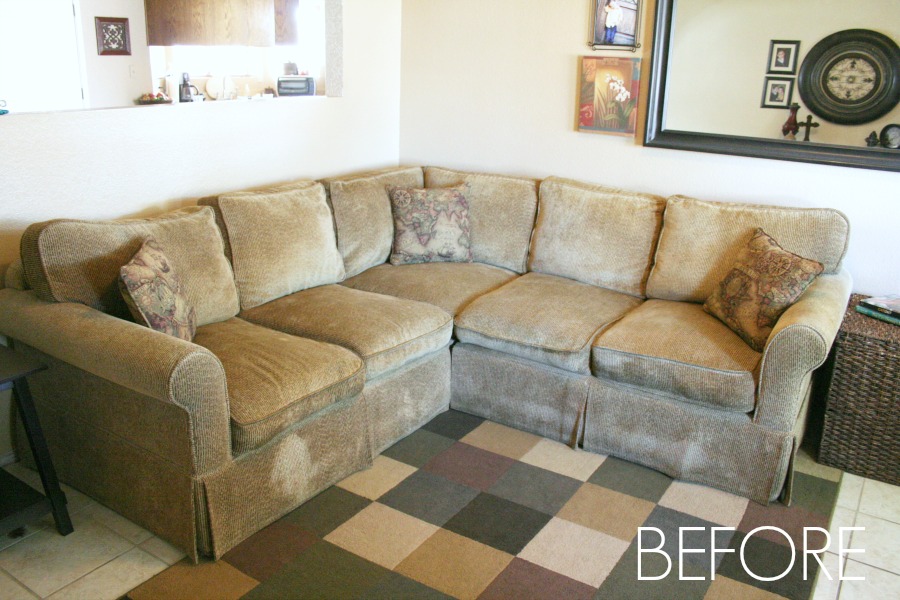 Since this room is the first room people see when they walk in my house I wanted it to be clean and somewhat professional looking.  I have had dark furniture for years so I went with black furniture, most of which I painted.  With the exception of the new white Chalky Finish table I craft on that I just painted this week.  I love how it pops against all the dark colors.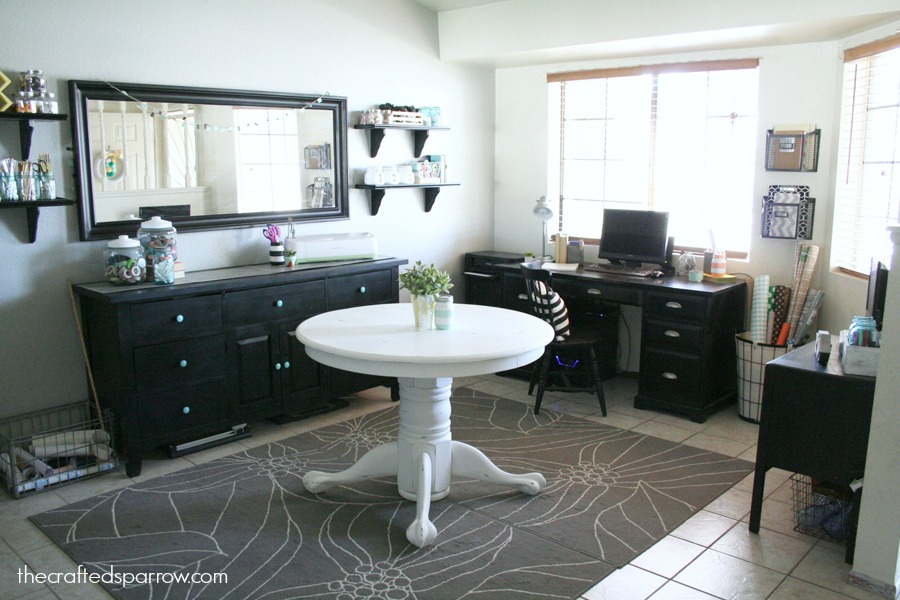 I keep all my fabric in bins on these two bookshelves.  My "favorite" fabrics are stored in the pretty wire baskets.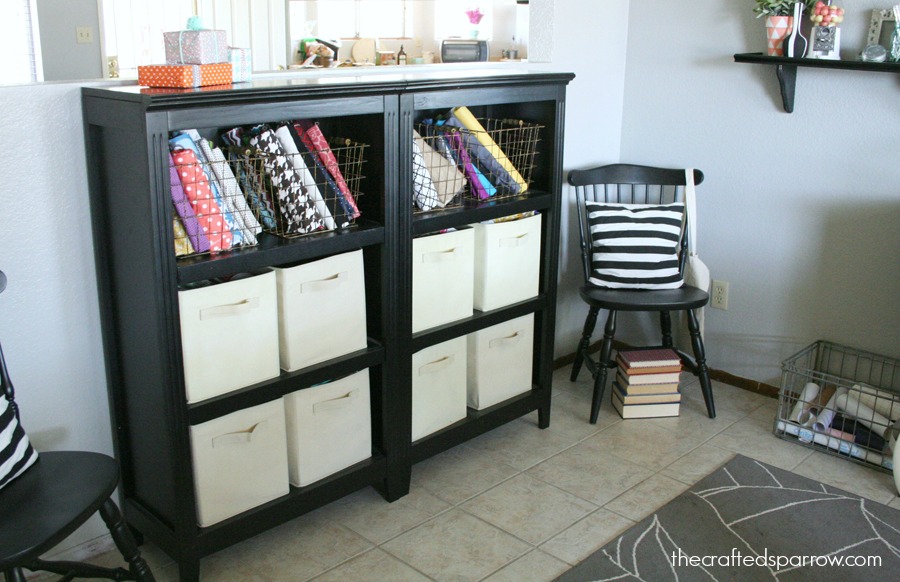 This is my desk, nothing special…in fact it's in desperate need of a makeover.  It gets the job done!  I also have a slight problem buying cute wrapping paper, and I love this metal hamper I have them stacked in.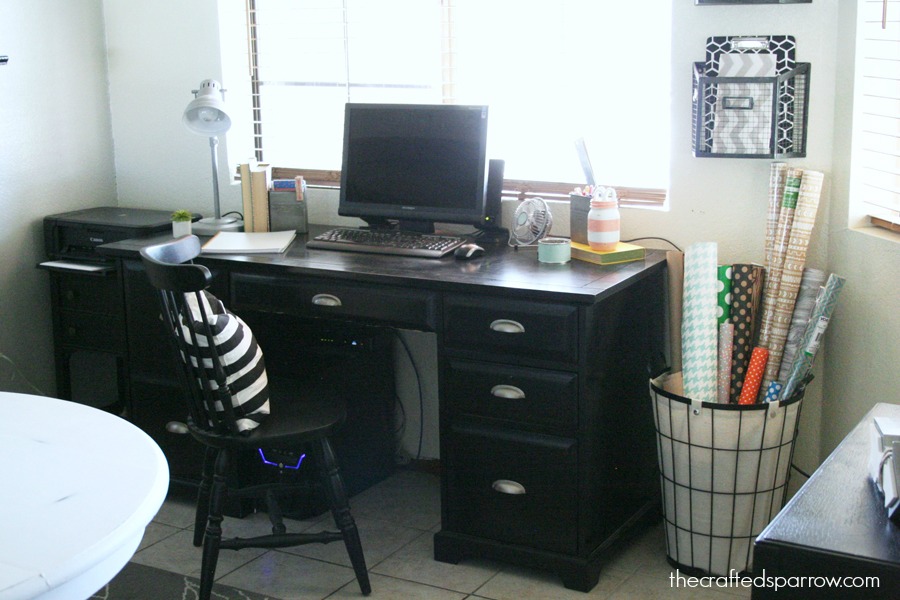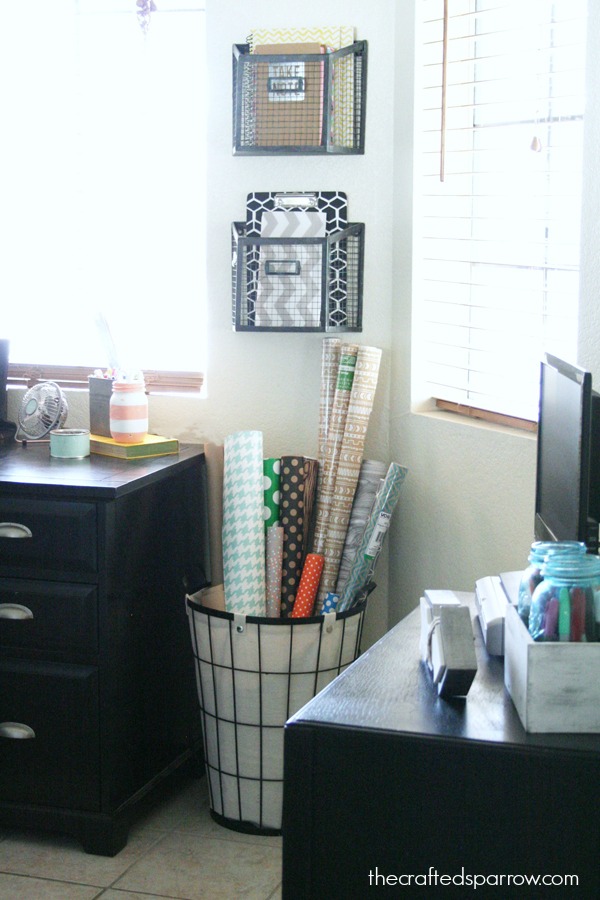 This HUGE dresser is where the majority of my crafting supplies are stored.  This was a $70 score, and it's 6ft. long.  It's awesome.  It has two hidden drawers inside and they are perfect for my paint stash, or should I say 1/8th of my stash.  And yes I really do keep it color organized, it makes me so happy!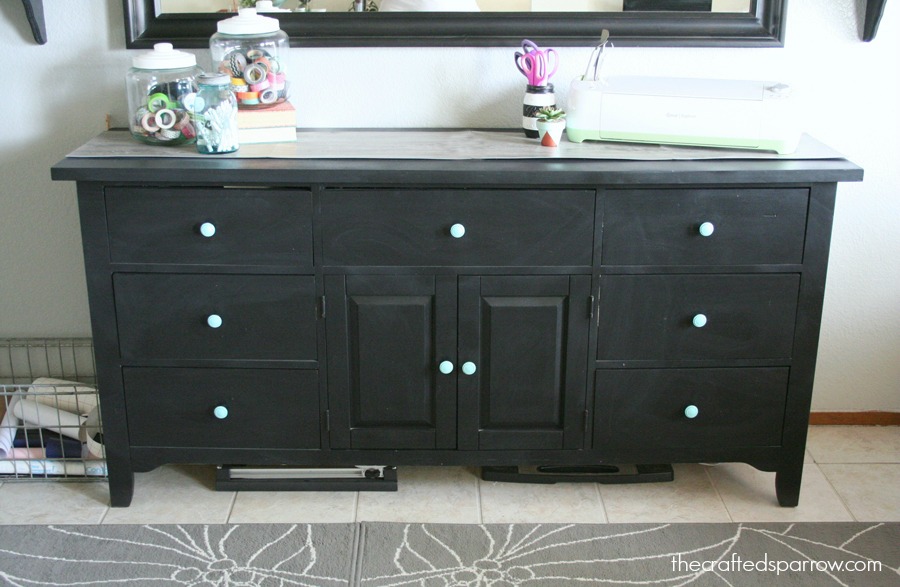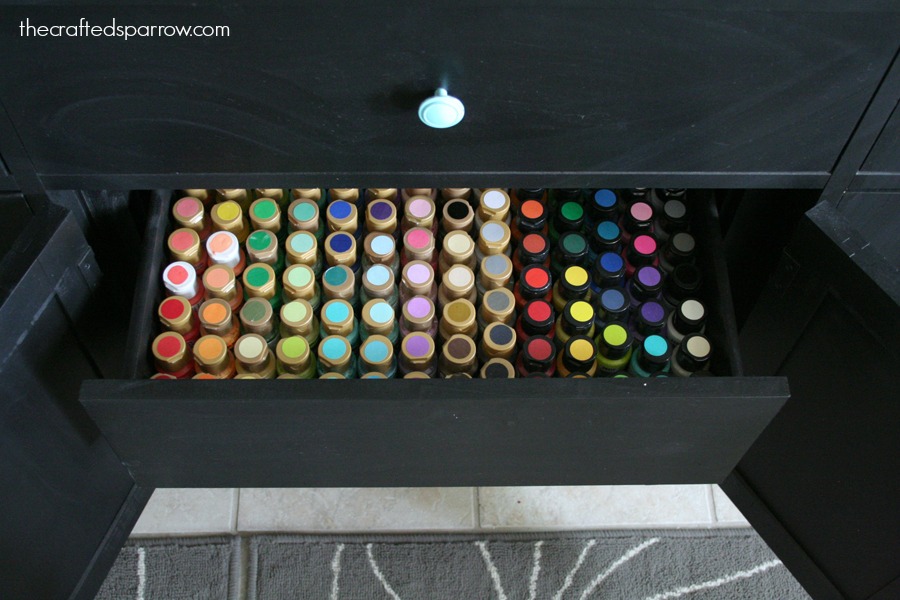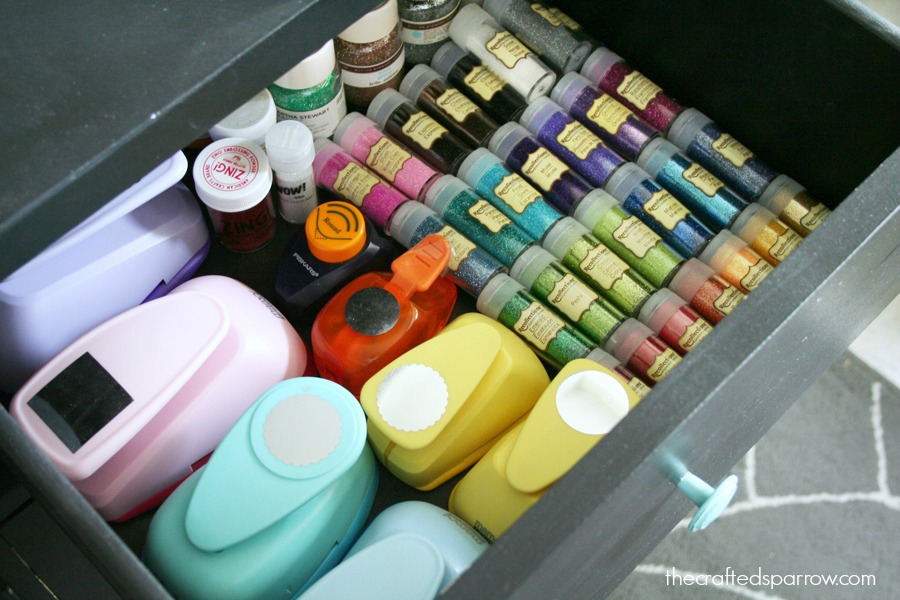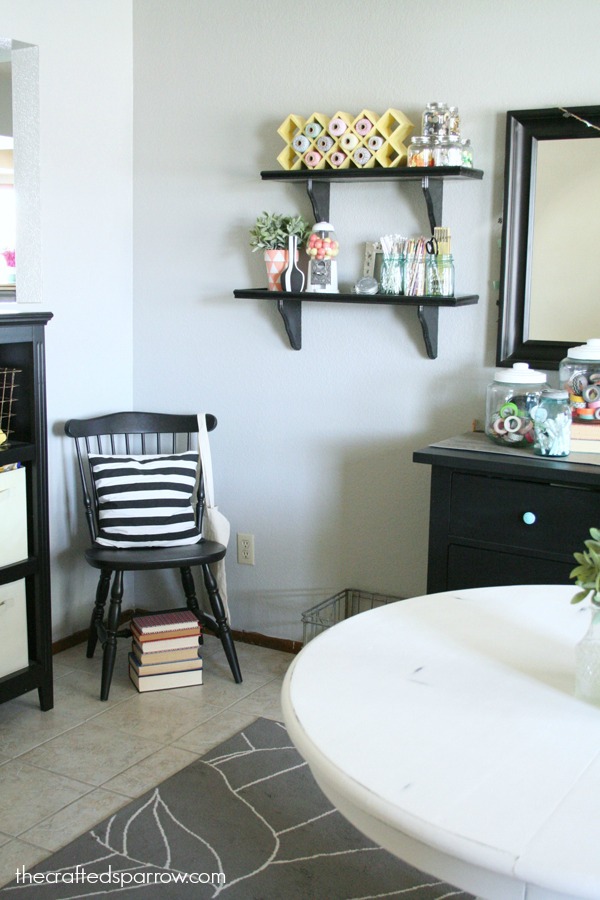 Here's another great shot of my newly painted craft table using the DecoArt Chalky Finish paint.  Seriously guys, I love it!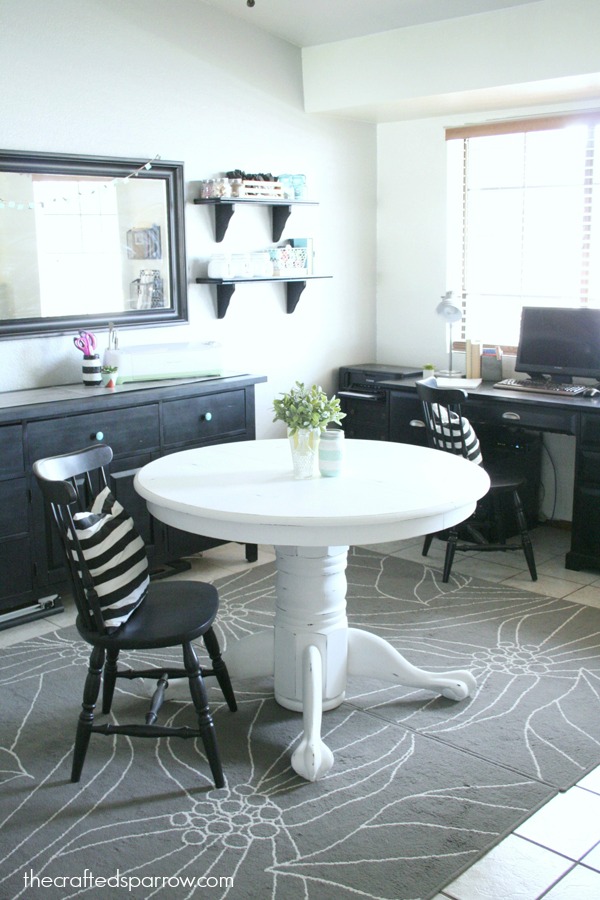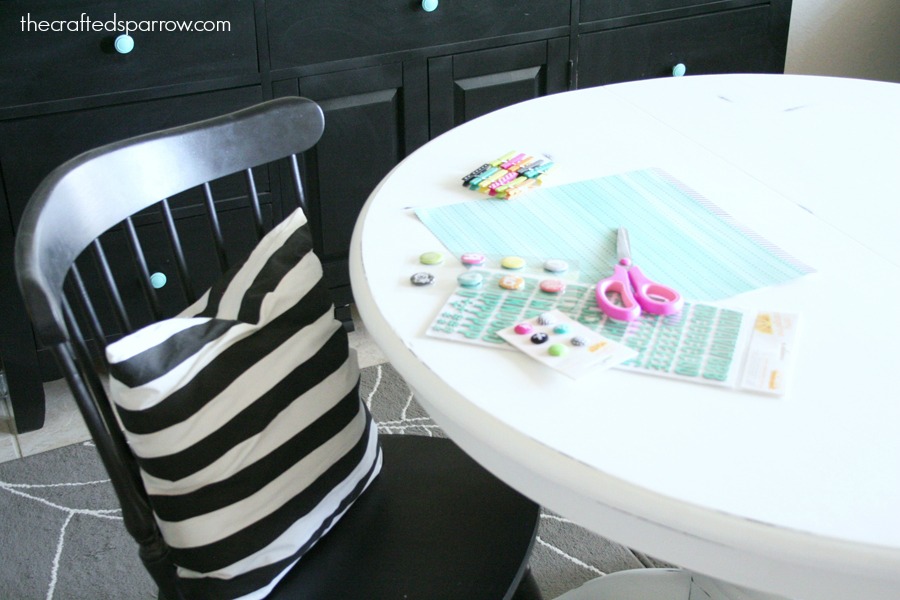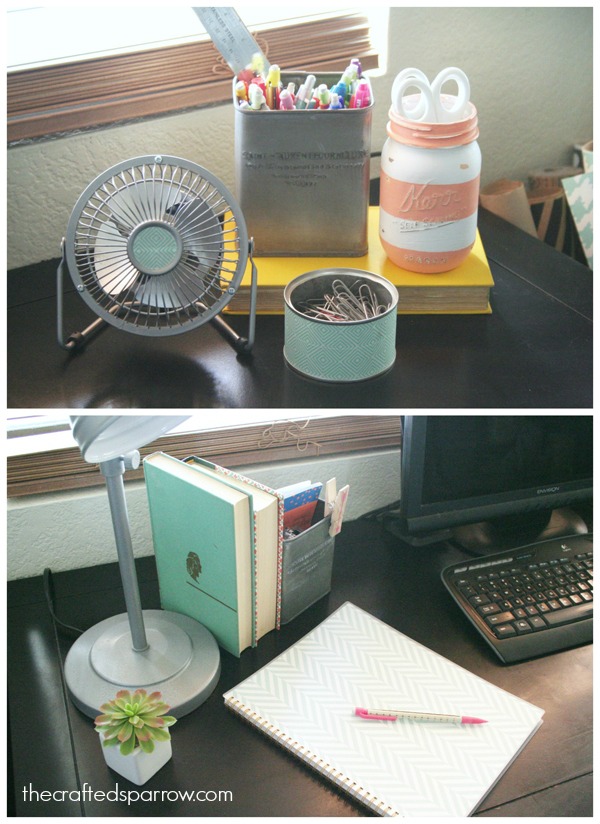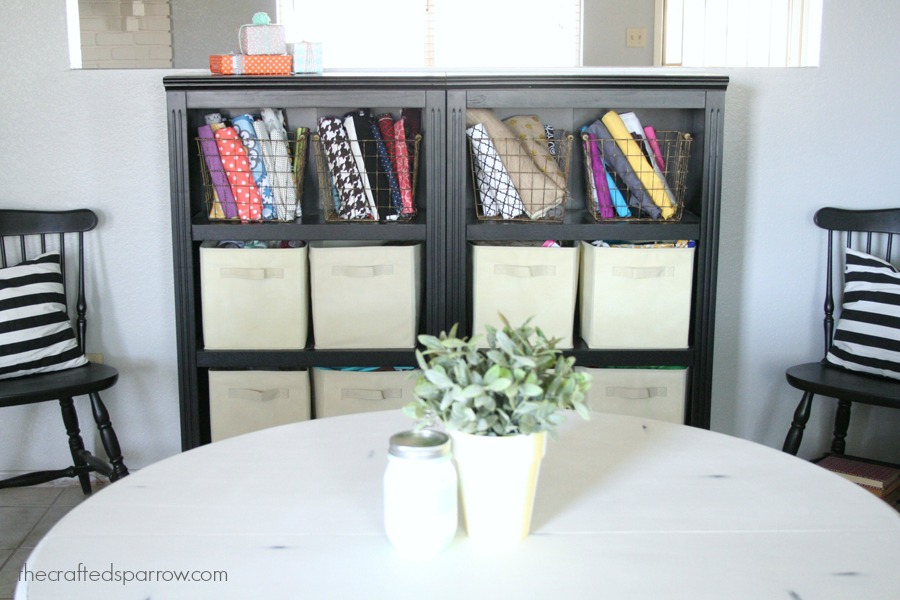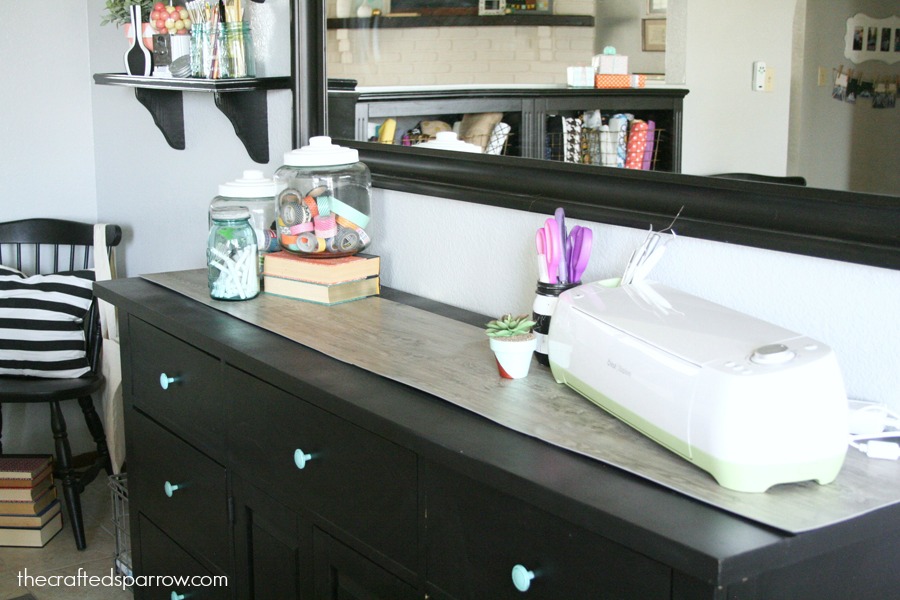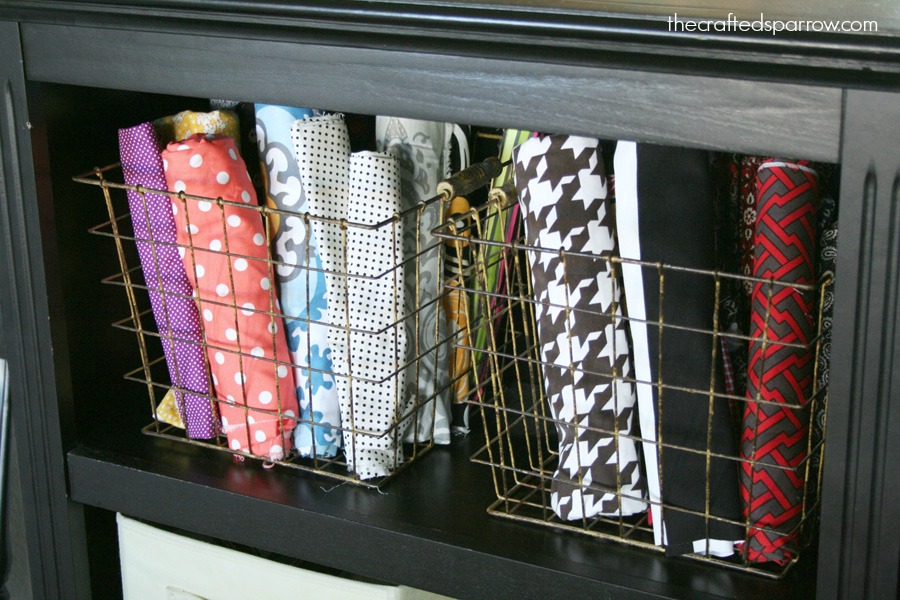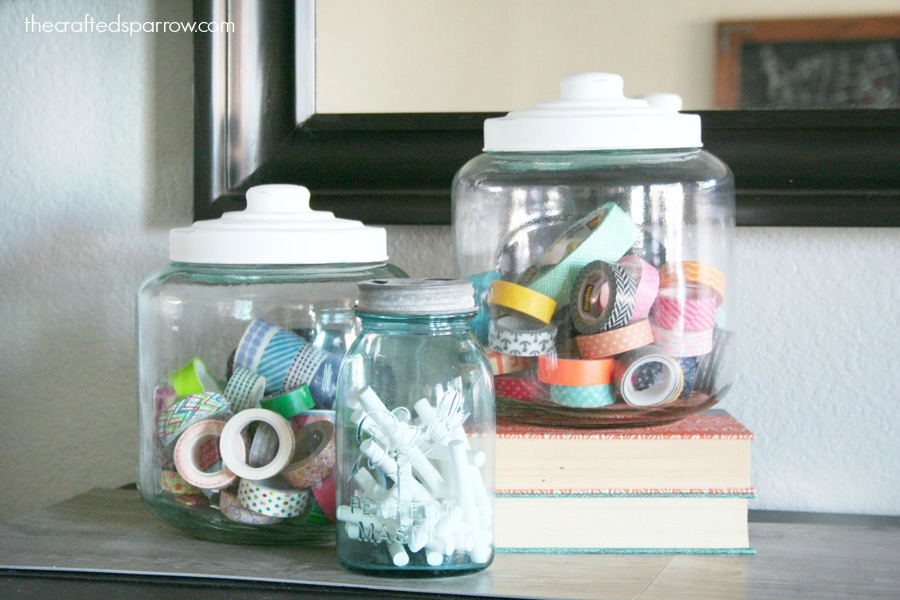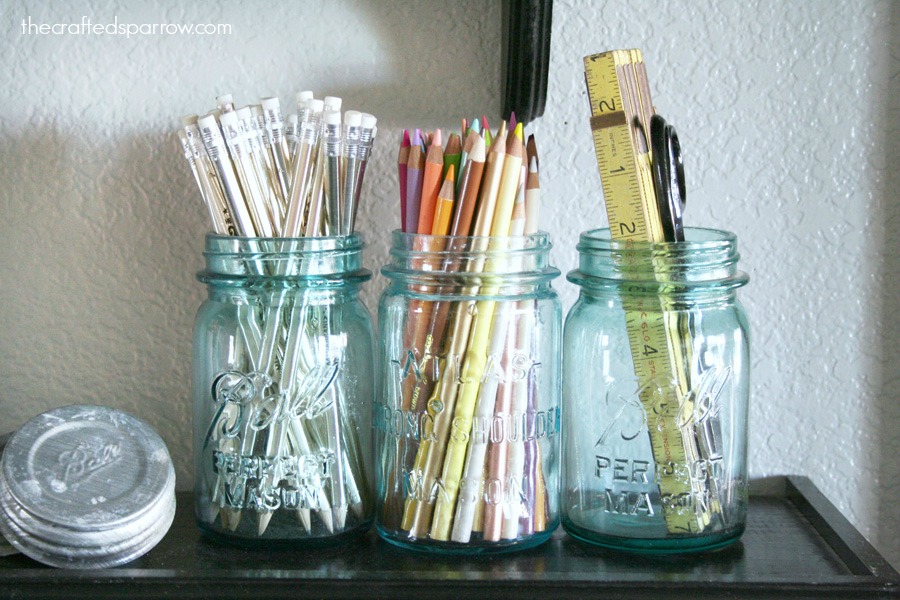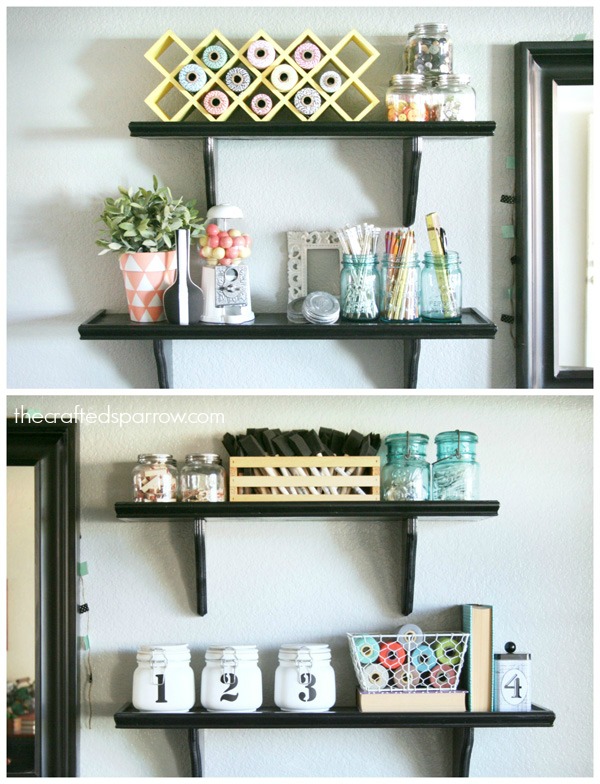 I hope you enjoyed your tour.  I know it's not an over the top fancy shmancy craft room, but it's all mine and I love everything about it for now.  Especially when it's clean, cause it almost never looks as clean as it does in these pics!  Ha!  Be sure to check out all the other Craft Room Tours over at The Country Chic Cottage!