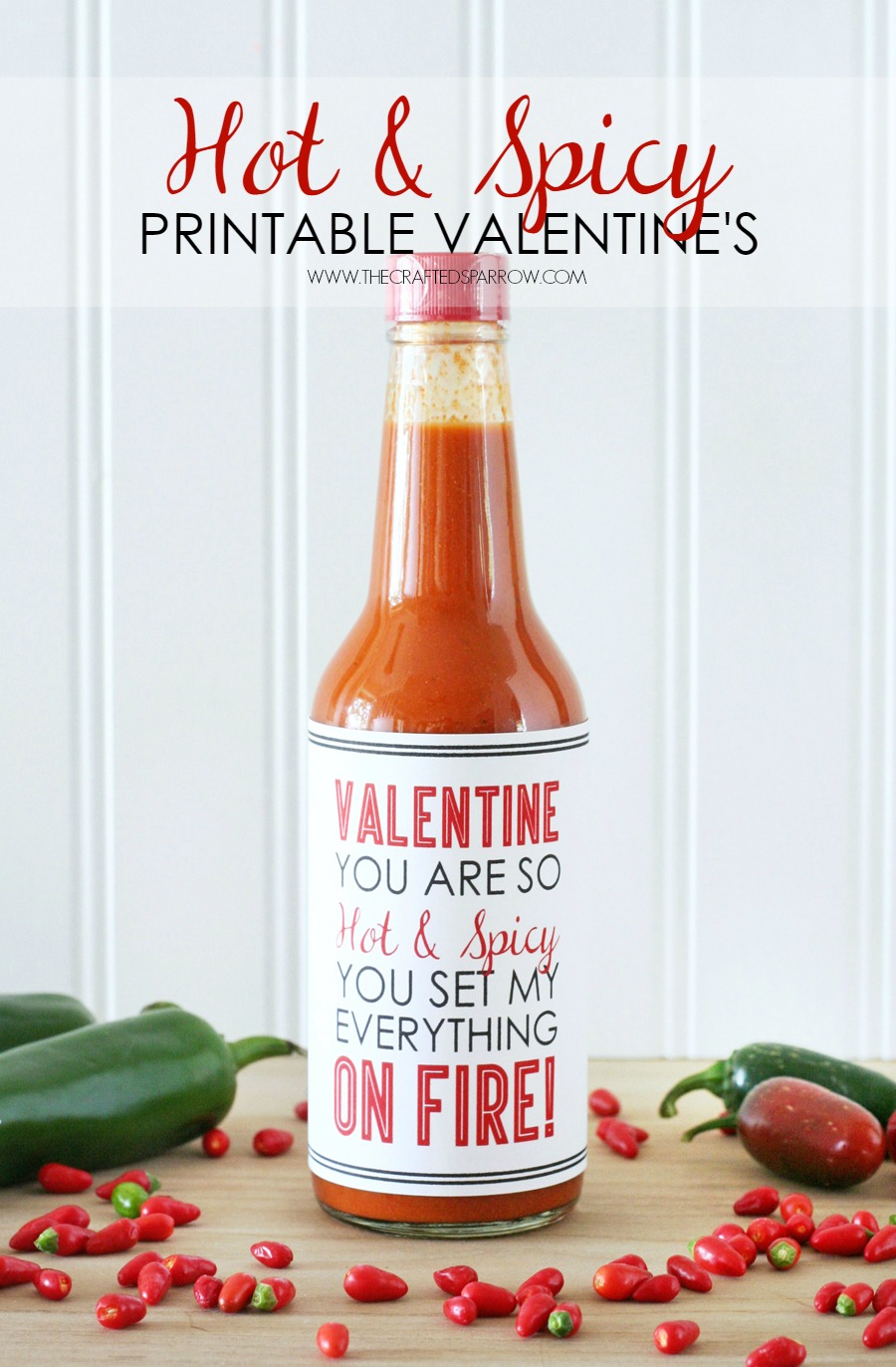 Are you looking for a little something to give your special significant other for Valentine's Day? Well these cute free Hot & Spicy Valentine Printables would be perfect to tell them just how HOT you think they are!
Years ago when me and the hubby worked together in the restaurant we met, I would hear that I was "Spicy" all the time. So I thought it would be fun to create a cute Valentine for the hubby that told him how "Spicy" he is. Since he's obsessed with anything spicy I thought a fun hot sauce gift would be perfect. We go through hot sauce like water in our house, and when I say he loves spicy…I mean eye watering, mouth on fire, nose running, can't taste the food anymore spicy!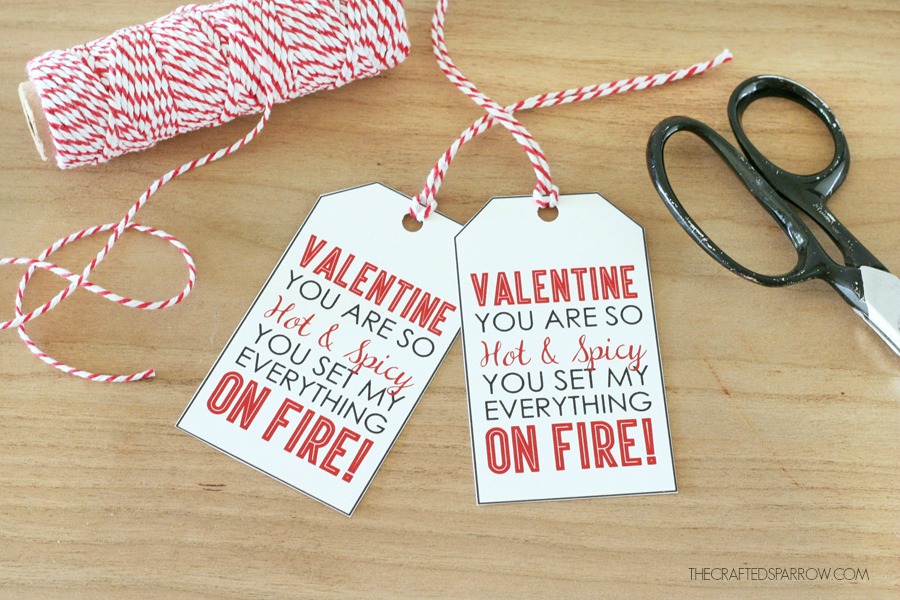 Supplies:
Hot sauce, pick your favorite
Free Hot & Spicy Valentine Printable tags found below
Tape runner or bakers twine
Scissors or paper cutter
Download the free Hot & Spicy Valentine Printable tags HERE. There are two downloads to choose from. One is a tag that can be hole punched and used with ribbon or bakers twine to hang on the hot sauce. The other is perfect if you want to create a wrap around label like I did.
Once downloaded, open the printable in a program like Publisher, Word, or Photoshop. Re-size it to fit the size of your hot sauce bottle. If you are creating a wrap style label, just size it to cover the existing hot sauce label on the bottle. I added small stripes to my wrap around label to add an extra touch, you can leave yours plain or do something similar.
Print on matte photo paper for best quality printing.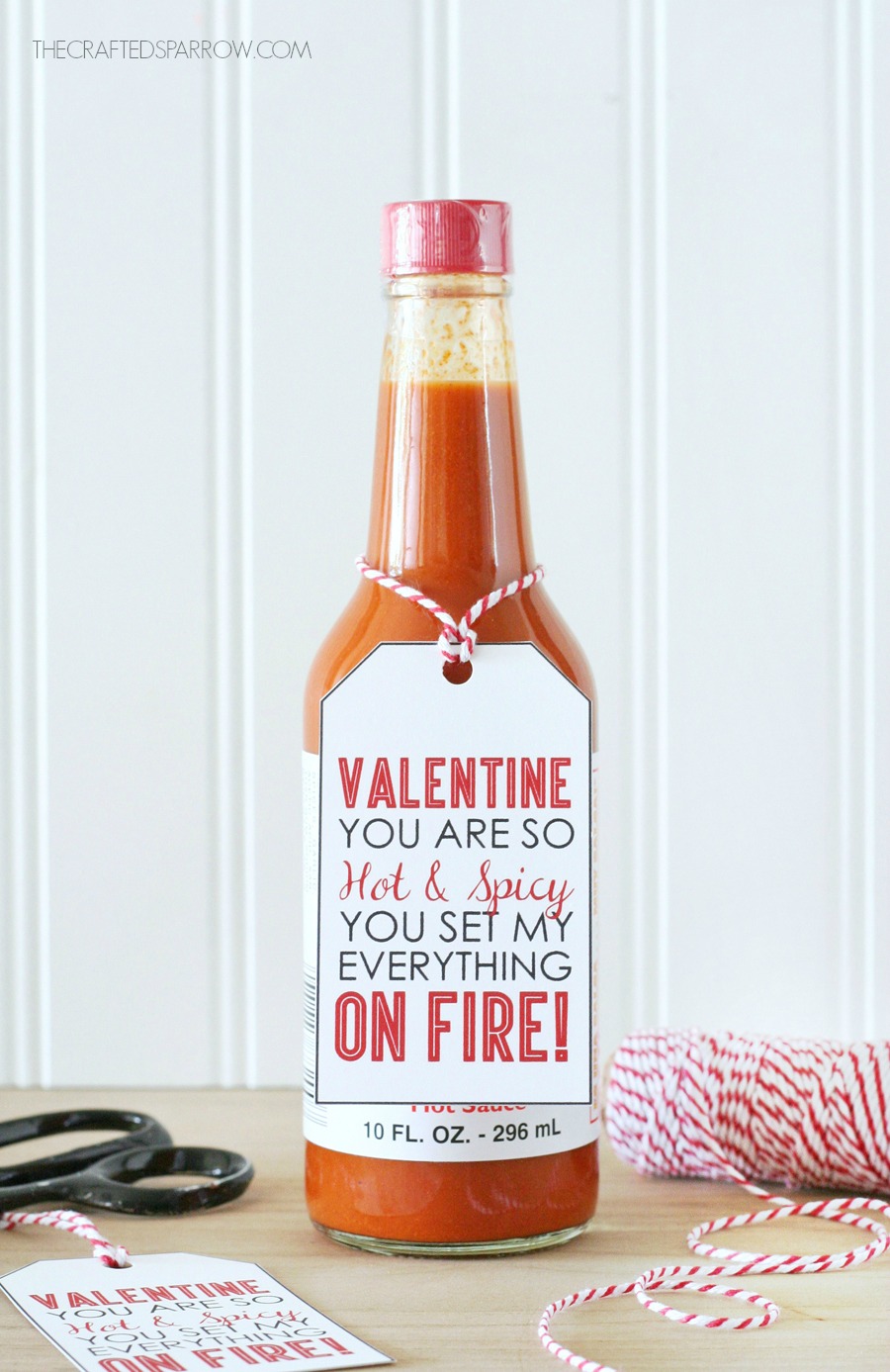 For the best resolution on printing be sure to DOWNLOAD these tags / printables HERE.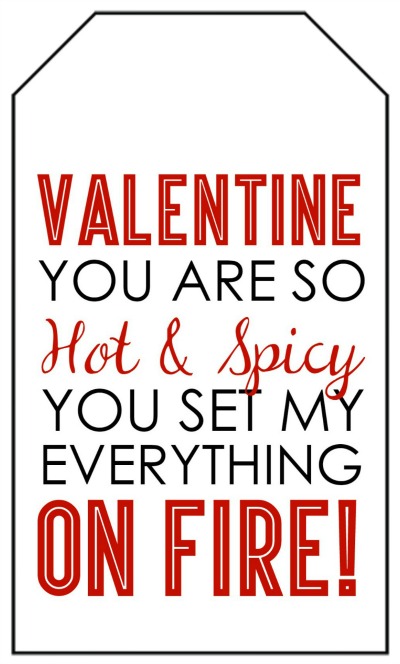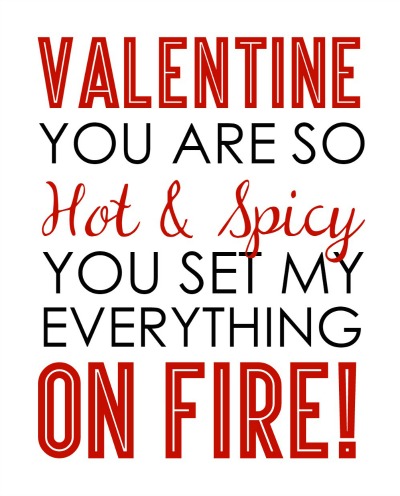 So cute right?! I love how this turned out and I can't wait to give it to my hubby. Enjoy!