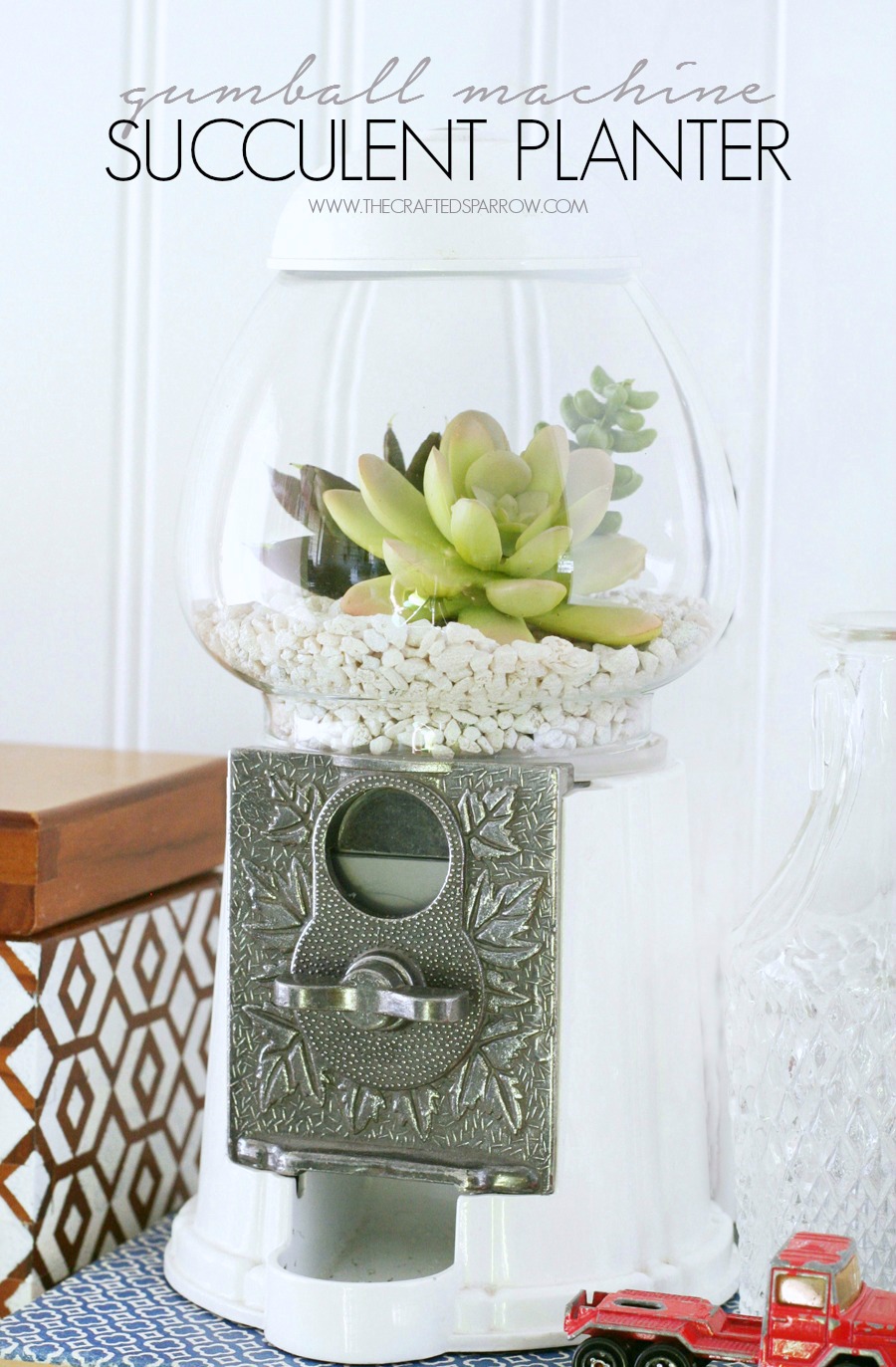 You guys! I couldn't be more excited with how this quick little project turned out! I've had this sweet little white gumball machine for almost two years now. It has sat on a shelf in my office with gumballs I added to it since I thrifted it at a local Goodwill store. At Christmas I transformed it in to a sweet snowglobe, you can see it HERE towards the bottom of the post. So many people went crazy when I showed a sneak peek on Instagram. I knew as soon as I packed up my holiday decor exactly what I wanted to do with it, so today I'm sharing how I easily created this Gumball Machine Succulent Planter in minutes.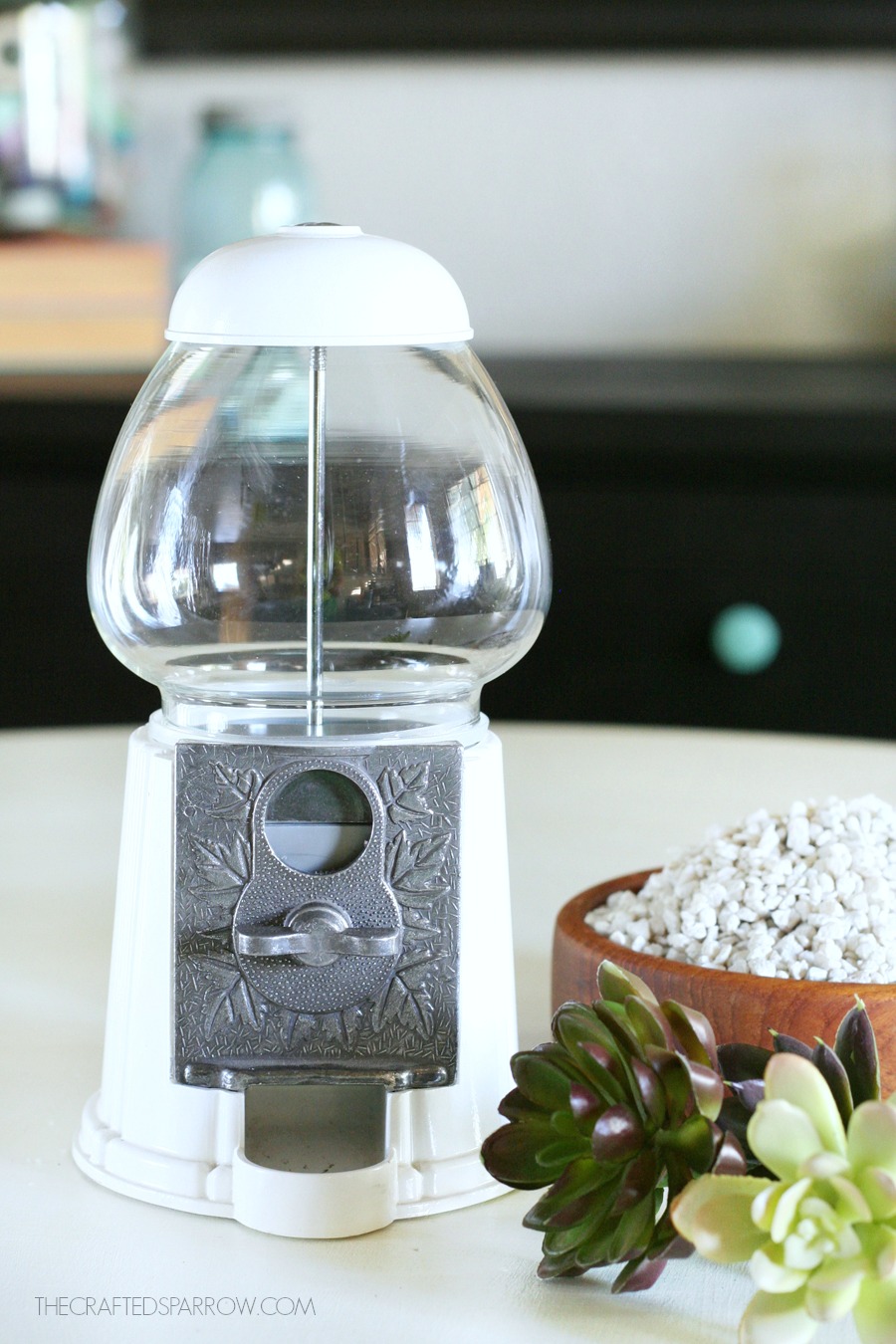 Supplies:
Gumball machine, any size – check local thrift stores if you don't own one
Fake succulent picks, I found mine at Michaels
Small white pea gravel, I used fish tank gravel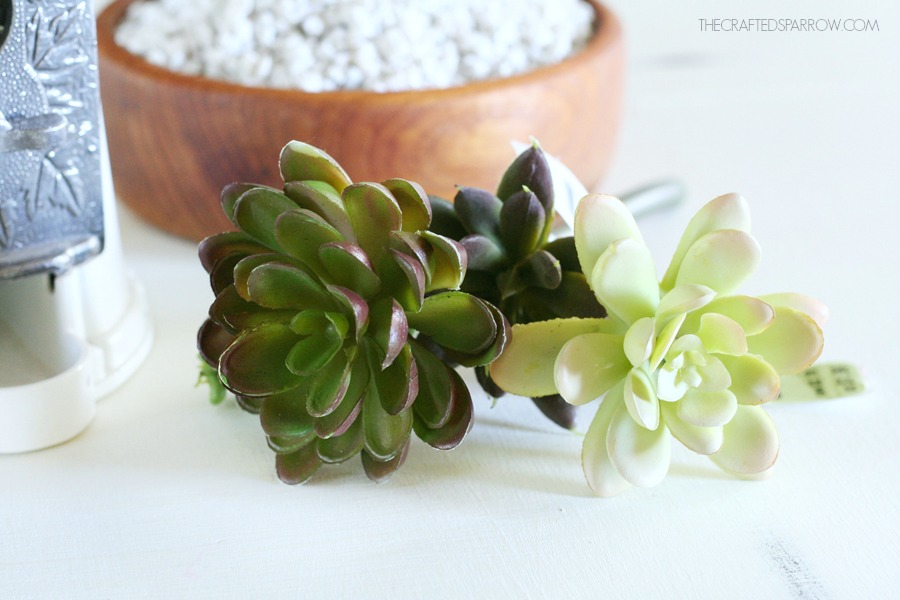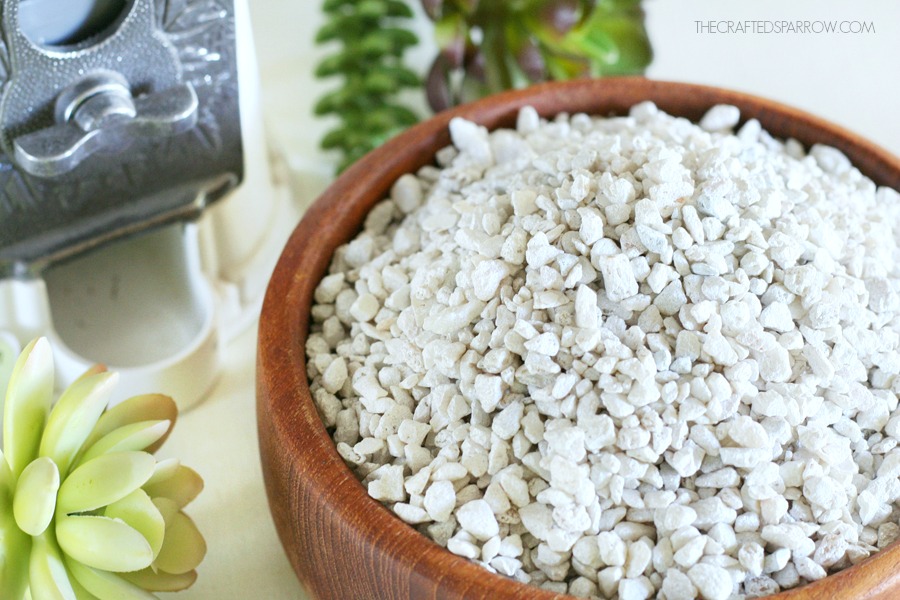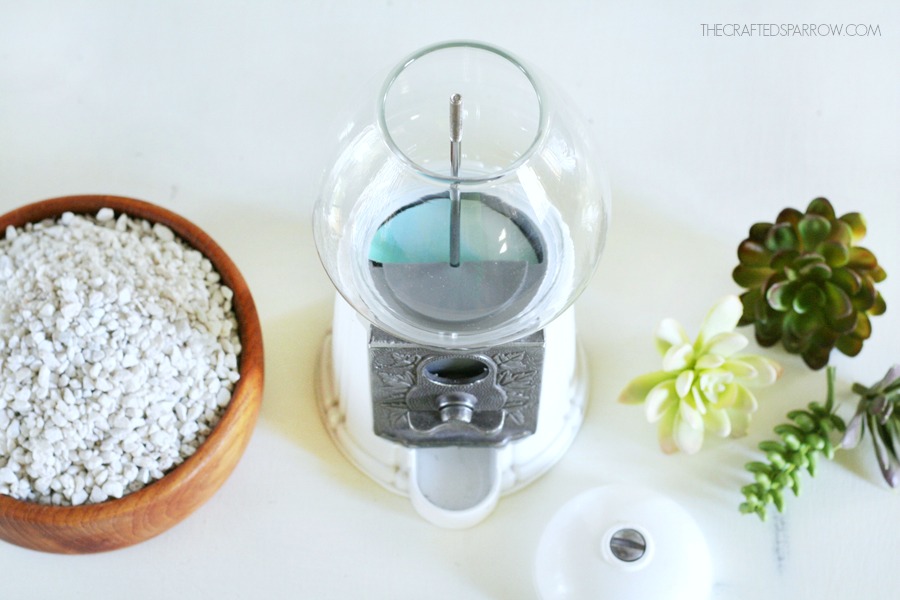 Begin by disassembling your gumball machine. Unscrew the top lid off.
At this point you can either take out the middle stem of the machine by unscrewing the nut if you don't want it in your design. If you remove it you won't be able to screw the lid back on to the top of the machine, but the lid does sit nicely on top and if it's not getting bumped a lot it is totally fine. Otherwise leave it. I chose to take it out and save it incase I use the machine for something else.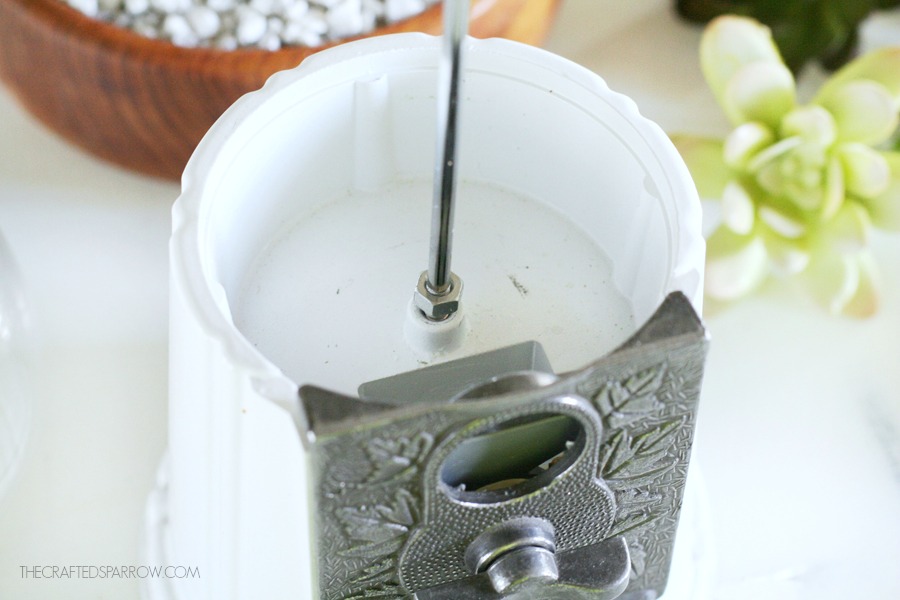 Next you will need to cut a small piece of paper or cardstock to fit inside the well to cover where the candy / gumballs would normally be dispensed. Replace any of the inside pieces you removed (except the middle stem) so you don't lose anything.
Put the glass globe back on the base, carefully holding it in place while you spoon in your small gravel. Fill the globe as much as you'd like.
Remove the fake succulents from their long stems.
While holding the glass globe in place so it doesn't move, carefully insert your succulents and arrange to your liking. When you're done replace the lid and you're done.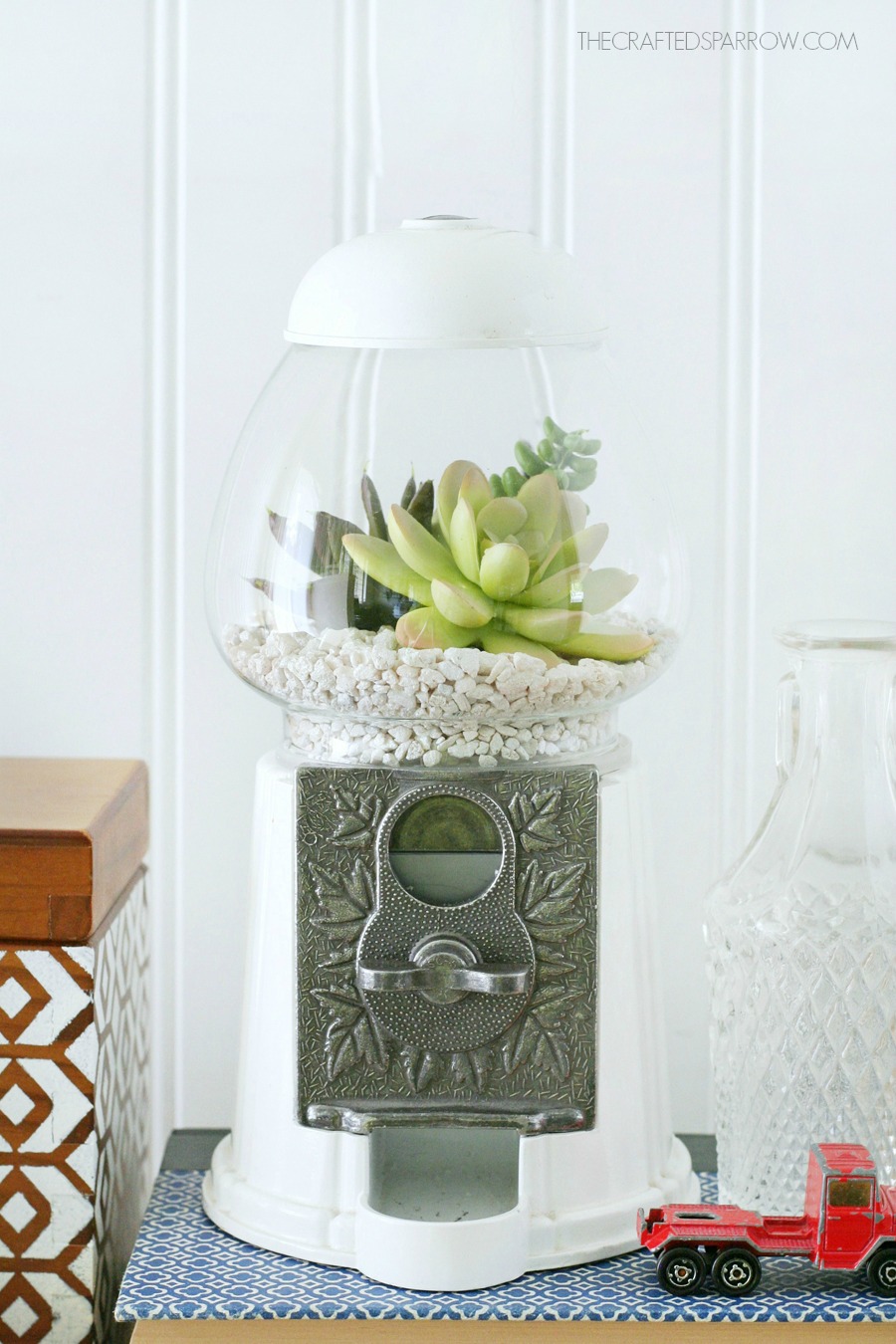 It turned out so great right?! I'm seriously crushing on this project. So what do you think, do you love it?
By the way, do you love the cute Stenciled Wood Box pictured below? You can check it out HERE, it is another thrift store find turned awesome. Actually everything in the picture below is thrifted, even the mini cow skull that I gave a little refresh to. I love a good bargain!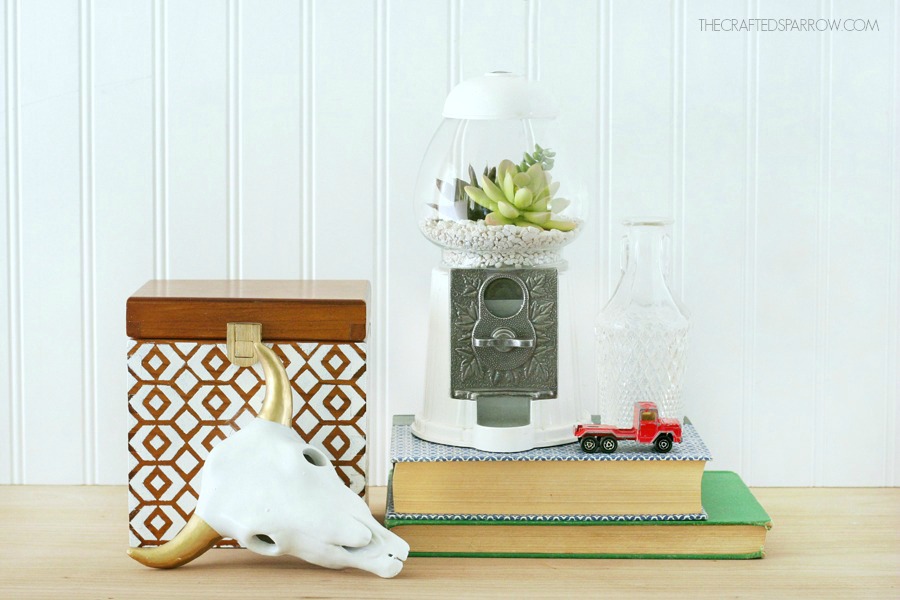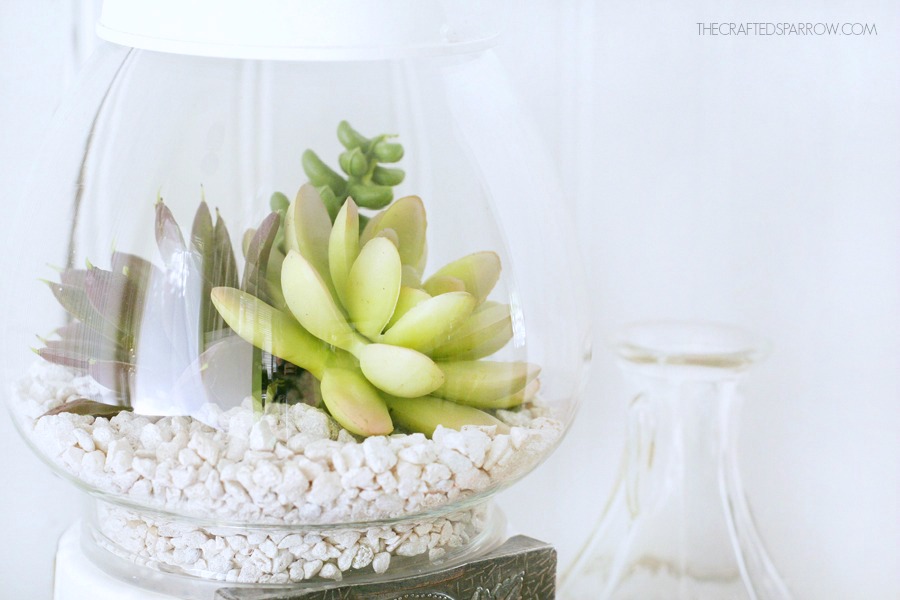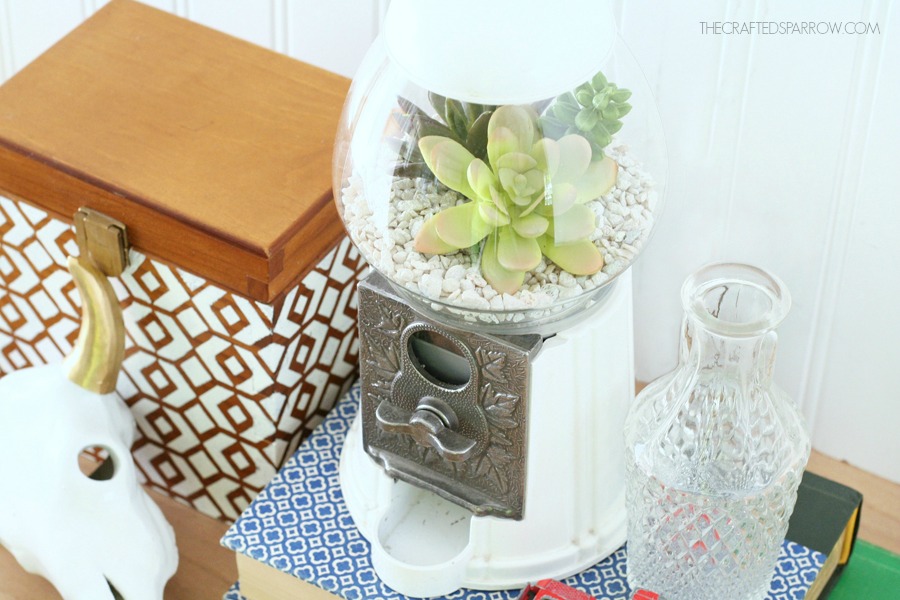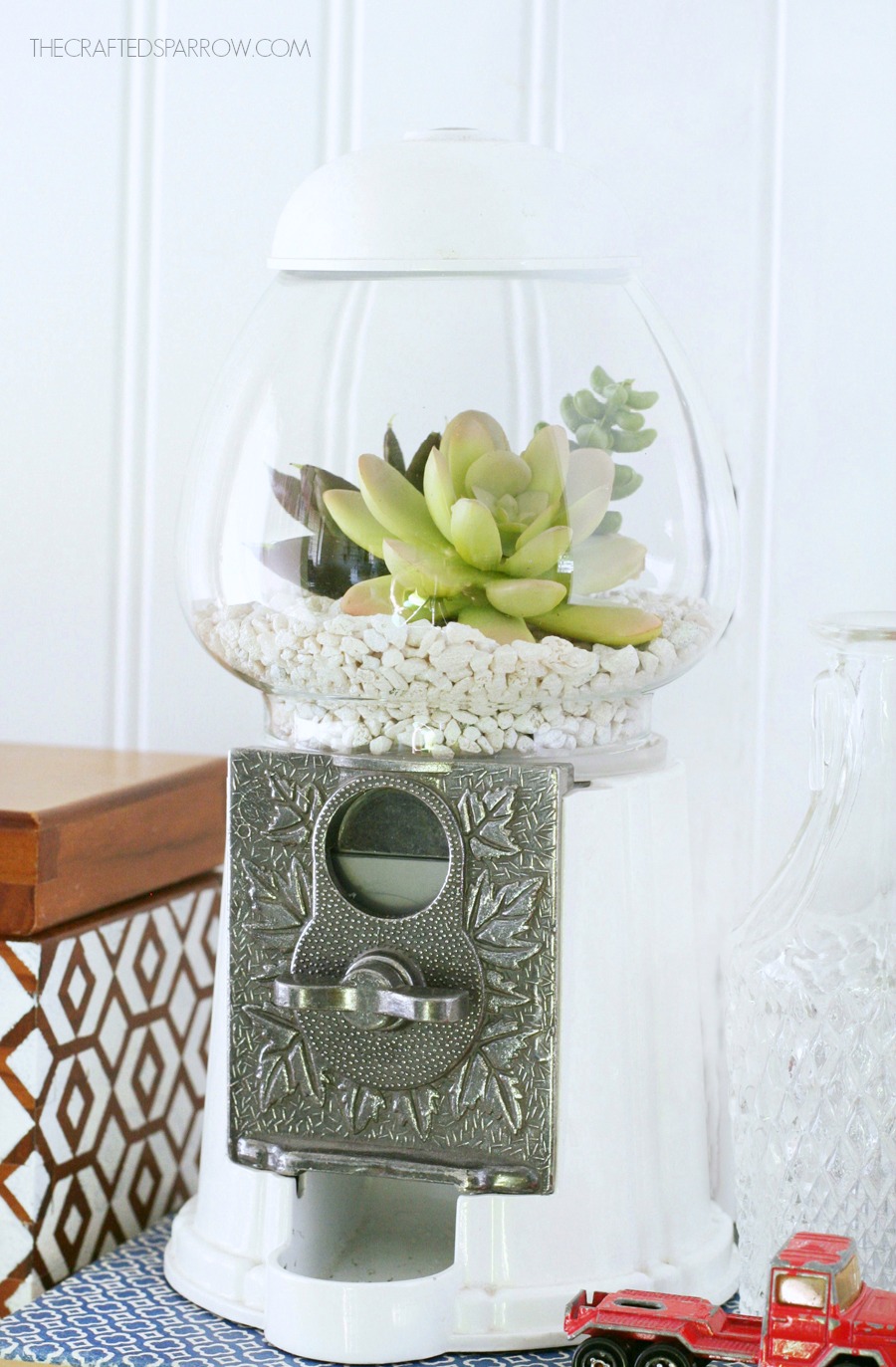 Looking for another cute planter idea? Be sure to check out my Painted Tin Can Planters, they are another great bargain idea that look amazing.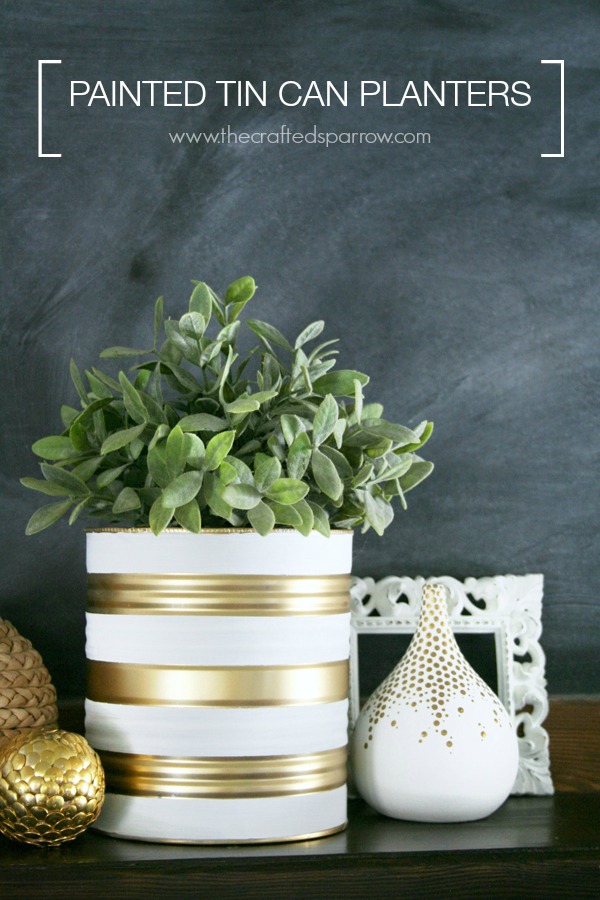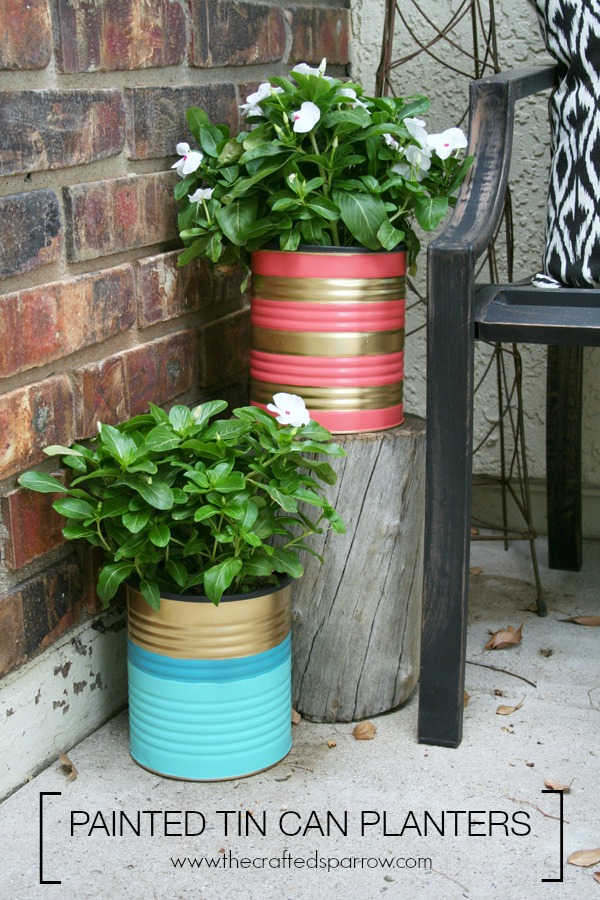 Painted Tin Can Planters