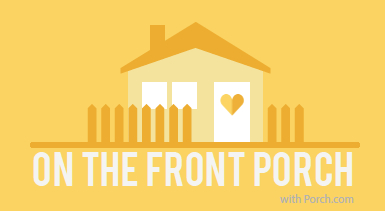 Today I'm so excited to be sharing a fun interview I was asked to do by my friends over at Porch.com. Porch is a home network that makes it easy for you to find the right professionals for all your home improvement needs, it provides you with amazing ideas for inspiration, and it's all free! So if you're working on a home project or maybe just looking for some great inspiration be sure to go to Porch.
Now let's get to the Q & A's portion shall we?! I hope you enjoy reading my answers, to see the rest of the interview be sure to head over to Porch.com.
If your life were a song, what would it be?
"Lovely Day" by Bill Withers. This song just makes everything better! Whether I'm having a hard day or a super fun-filled day I am reminded that each and every precious day I'm blessed to be a Mom to my two crazy cute boys, a Wife to a pretty great husband, and do what I love is simply lovely!
Pinterest or Facebook?
Pinterest if I have to choose between those two, but honestly Instagram is where it's at! It's growing faster, easier, and connecting with readers and other creative friends is way better! So be sure to follow me, HERE.
Don't follow me on Pinterest? No problem we can fix that right now, click on the link below to follow me and get inspired daily with great ideas.
Visit The Crafted Sparrow's profile on Pinterest.
If your walls could only be painted one color for the rest of your life, what would they be and why?
Gray! I currently have Sherwin Williams Light French Gray on all my main living walls. Outside of white, I think gray is the next best neutral!
What are you exceptionally good at? (Permission to brag)
I do have to say that I am super good at taking a peek at what I have on hand or at what is around me and turning it into something awesome or pretty without having to spend a lot of money, if any money at all. Most times when I'm making a project I shop my home first, usually there's always something lying around that I can turn into something great with basic craft supplies.
What's the weirdest thing you've collected?
I don't really collect anything weird (at least I don't think it's weird) but I collect old Reader's Digest books, it's all about their colorful patterned covers. I also collect Wheat Pennies with my oldest son, we get super giddy when we find one! We keep hoping we'll find a rare one worth thousands of dollars, we can dream!
Show us your best project for a DIY beginner!
My Painted Tin Can Planters are the perfect beginner DIY project. Everyone has tin cans, and with a little paint they can be something unexpectedly fantastic! Plus they are a super budget friendly solution to sprucing up your indoor or outdoor spaces with each season.
What's a home trend you hope doesn't exist in 100 years?
Chevron, definitely Chevron! Don't get me wrong…it's a fun pattern. It's just seen been done to death this time and it needs to take a long break.
Favorite words to live by?
Start each day with a Grateful Heart. It's simple, and straight forward. Download these cute Grateful Heart printables HERE.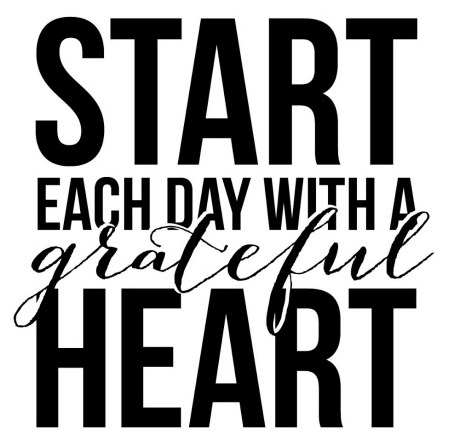 To see the answers to these questions, visit Porch.com!
What's your DIY weapon of choice?
What are 3 words to describe your blog?
Tell us about a time when you had a DIY fail (we've all had them!)
Words of wisdom for someone remodeling on a budget?
How did you become interested in blogging?
Strangest decoration in your house?
Hardest part about blogging?
Best part about blogging?