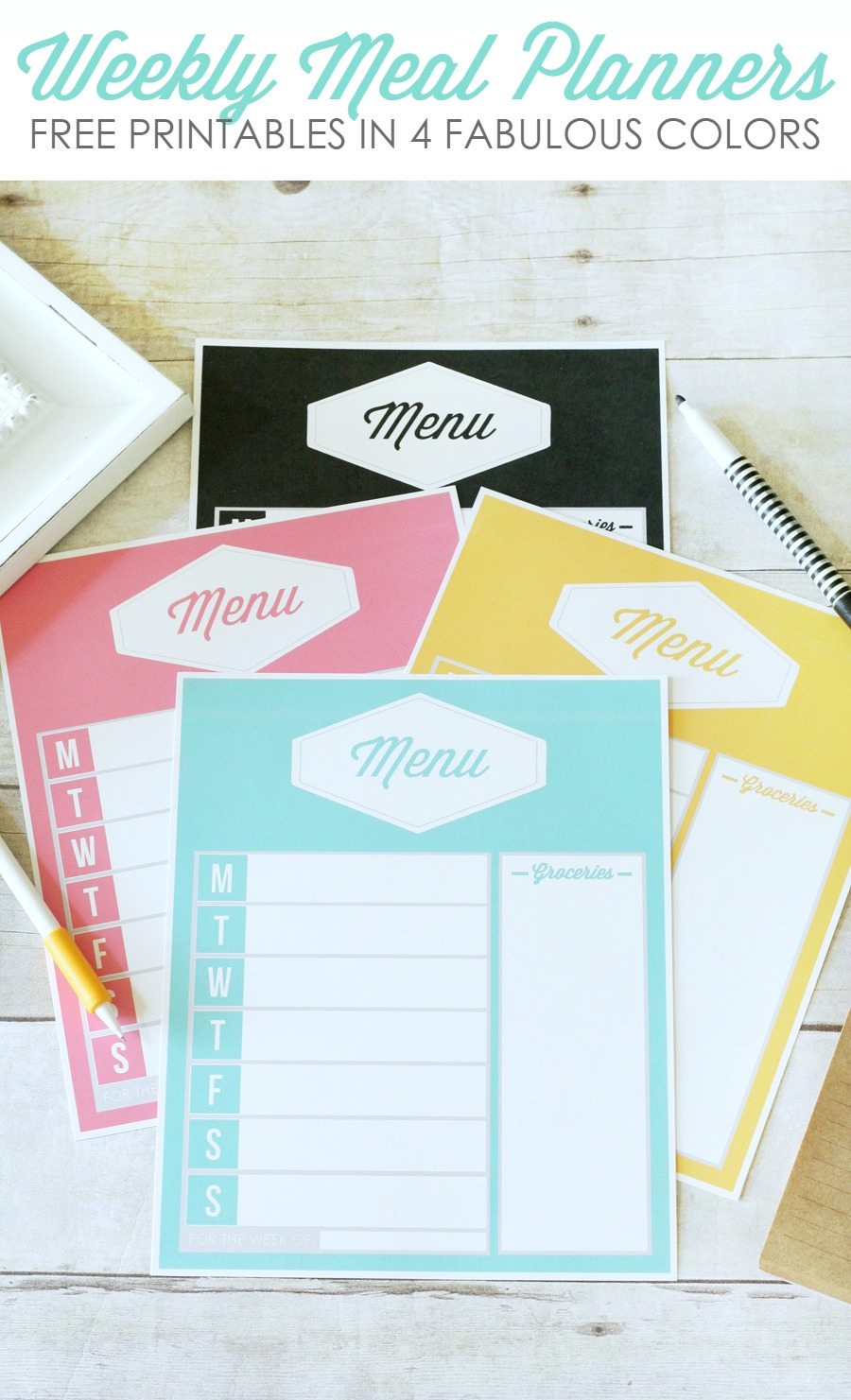 I have a terrible habit of not planning our family meals, which in turn results in spending way more money that I usually budget for groceries. Meal planning really does help when you have a budget. Today I'm sharing these fun Free Printable Weekly Meal Planners, there are four fabulous colors to choose from and two different styles.
These Weekly Meal Planners really are a huge help for a few reasons. One, my kids can go take a peek each day at what's for lunch / dinner and not ask me a few dozen times each day. Two, like I mentioned before they are a huge help when it comes to working with a budget. If you know what you'll be eating each day for your main meals then preparing your grocery list is easier and there is less wandering about the grocery store wondering what you'll eat all week. Wandering aimlessly is a huge budget breaker, and that's how total random things that sound good end up in your cart.
Supplies:
8 x 10 Picture frame with glass / plexiglass (optional)
Free printable Weekly Meal Planners found HERE
Dry erase marker if you're creating the dry erase version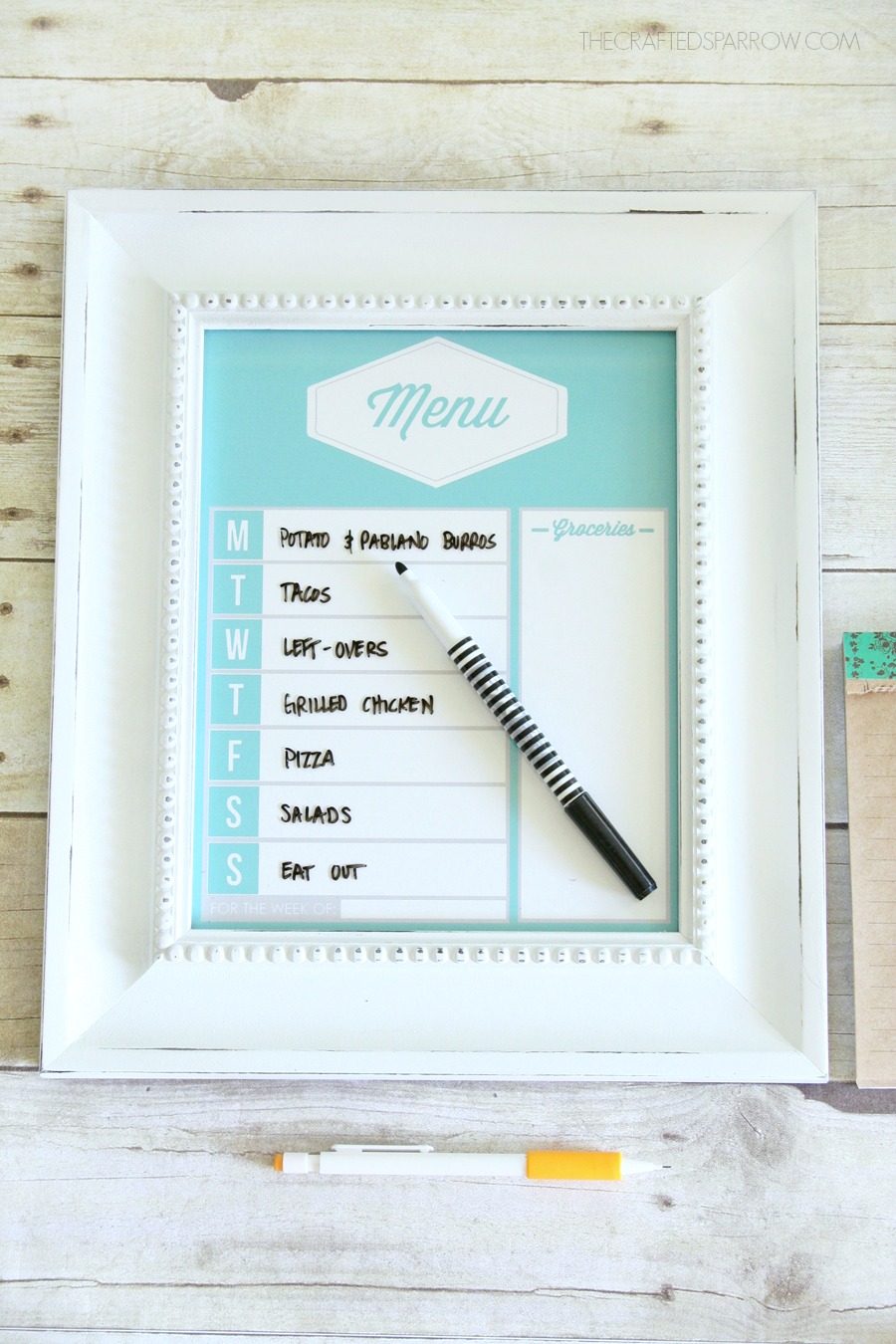 Simply download the Free Printable Weekly Meal Planners in the color of your choice HERE. Print on matte photo paper or have it printed at your local copy shop.
You can choose to create your own DIY version of a dry erase menu board by placing it in an 8 x 10 photo frame with glass or plexiglass. You can write on it with a dry erase marker easily and use a paper towel or cloth to erase it every week. You can also have it laminated at your local copy shop and use it as a dry erase menu that way.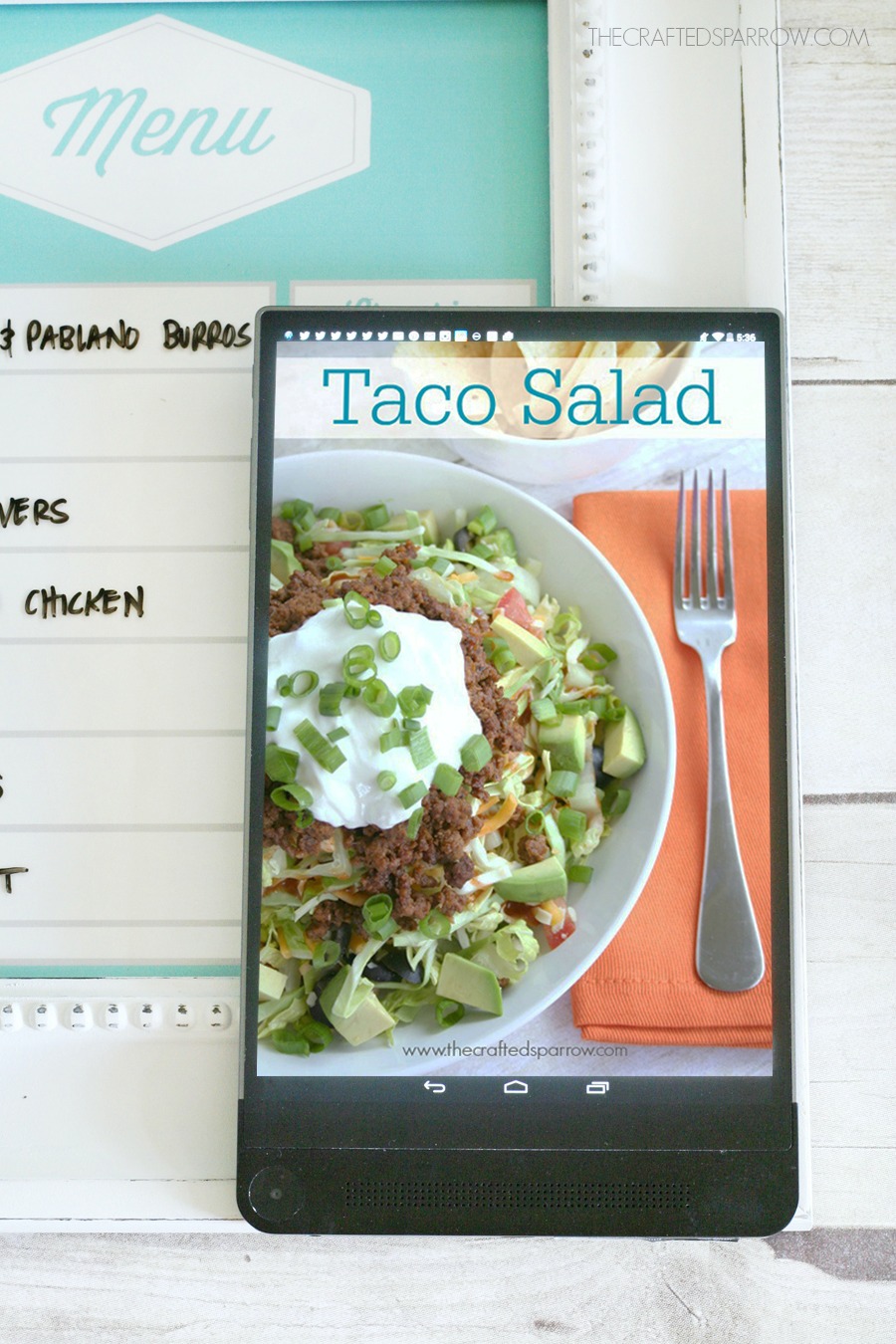 When I'm meal planning one of my biggest resources is of course Pinterest, if you don't follow me already you can HERE. That's where you can find out how to make the BEST Taco Salad.
I love using my new Dell Venue 8-7840 Intel RealSense Tablet for looking up great recipes on Pinterest. Not only is it the World's thinnest tablet, but it's so easy to use. It also has an amazing long-lasting battery life, which is nice since I'm on it quite a bit. Plus the screen and picture quality are amazing, so bright and crisp. Which makes viewing delicious recipes even better! Be sure to check out the newest Intel Tablets for yourself, it might make your meal planning go a little easier too.
By the way, if you need a cute stand for your tablet be sure to check out my easy to make DIY Tablet Stand.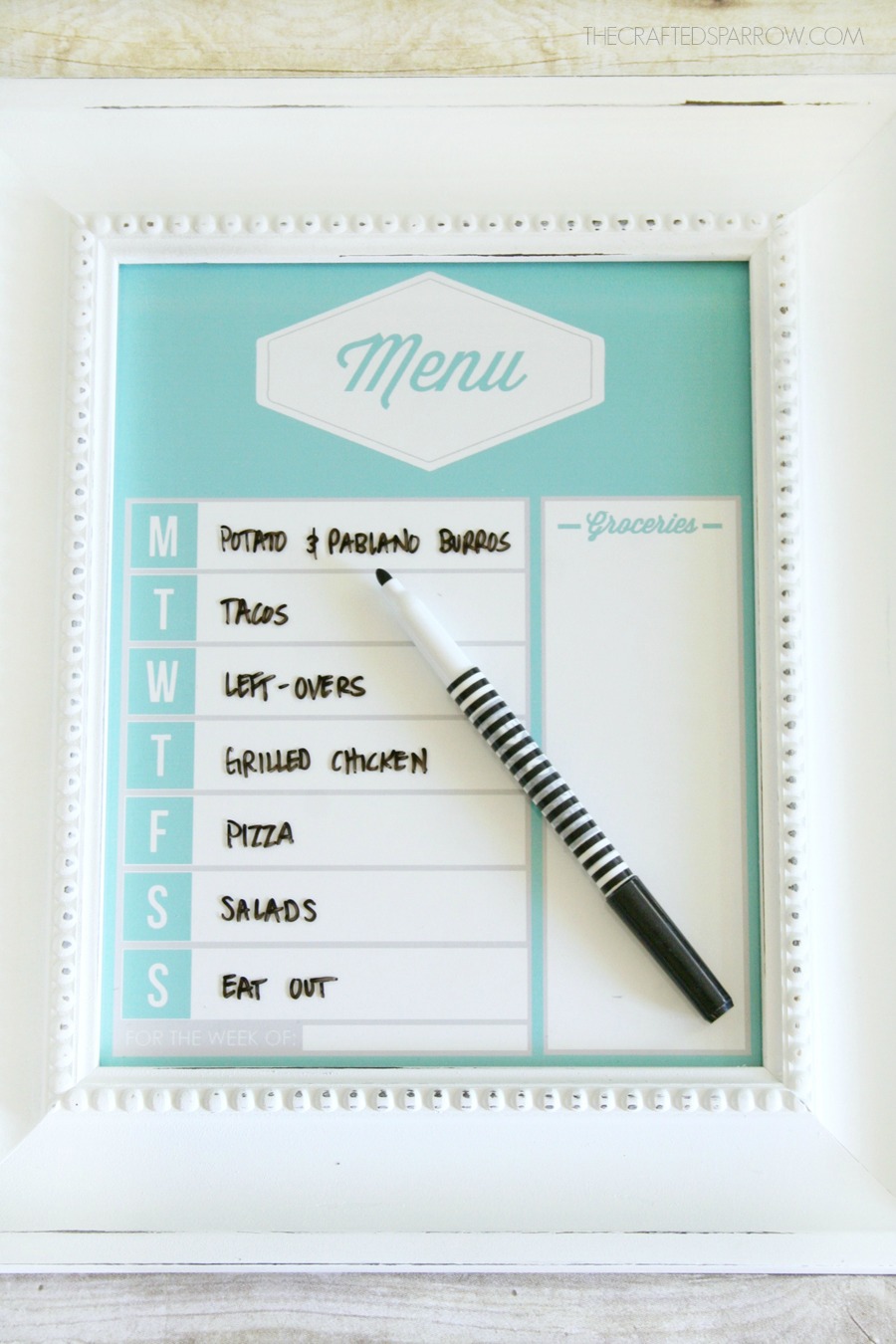 I hope these Weekly Meal Planners will help you keep things organized and your budget on track.

#spon: I'm required to disclose a relationship between our site and Intel. This could include the Intel Corporation providing us w/content, product, access or other forms of payment.