Disclosure | This post is sponsored by PediaSure®, and I have received product and compensation in return for this post. However, all opinions are my own.
Did you guys know that August is National Kids Eat Right Month? Over the past couple of months I've shared some great ways to help your picky eaters get the extra nutrition their bodies need through some fun recipes and ideas. It's super important to me that my kids eat a healthy breakfast each day before they start school, and I always make sure to pack a well-balanced lunch to help them stay focused through the day of learning ahead. I know that keeping things exciting in their lunch boxes can help to get them eating more of their lunch and eating better choices. Today I'm sharing 55 of The Best Ever Lunchbox Ideas to help inspire your lunch packing this school year.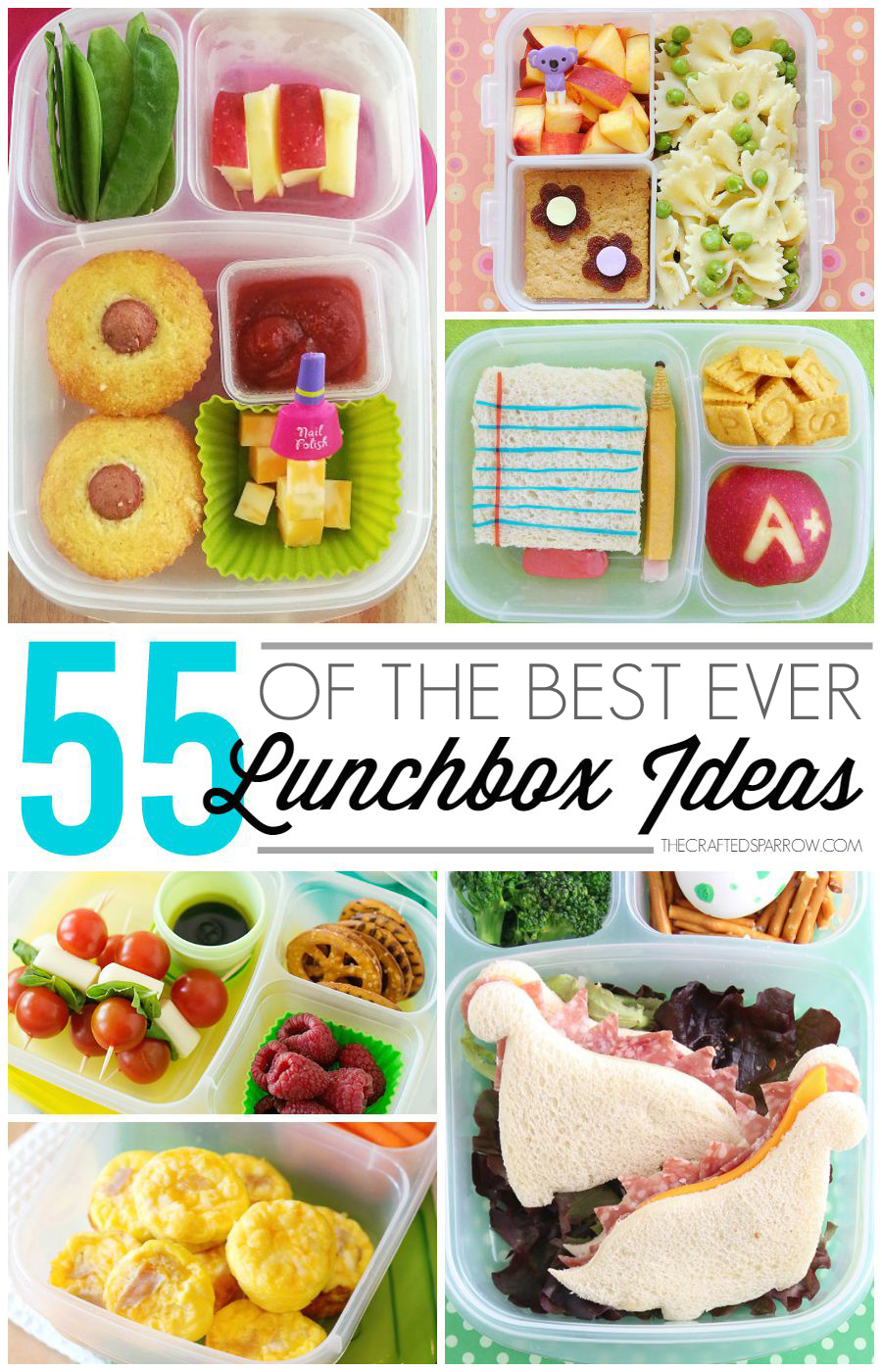 While the traditional PB & J sandwiches are still a yummy option for a packed lunch, sometimes it's nice to see something new when the kids open their lunchbox. In my experience, I've found that when I ask my boys to help me plan a weekly lunch menu they are more likely to eat what I pack. Letting them help to pack their own lunches also lets them feel in charge of the choices. I typically ask that they pick a fruit and veggie of their choice, a grain, protein, dairy, and a small treat.
I also utilize bento-style lunch boxes, while my favorites were discontinued this past year I've found similar styles at Walmart, Target, and Amazon. I feel like the boys eat more when they can open up one container and see everything in front of them.
We usually prep our lunches the night before so that our mornings are smoother, it's so nice to just get up and prepare breakfast and pack backpacks then go.
So here are 55 of The Best Ever Lunchbox Ideas to help inspire you, and when you're done reading this post be sure to enter for your chance to win a $50 Target Gift Card below!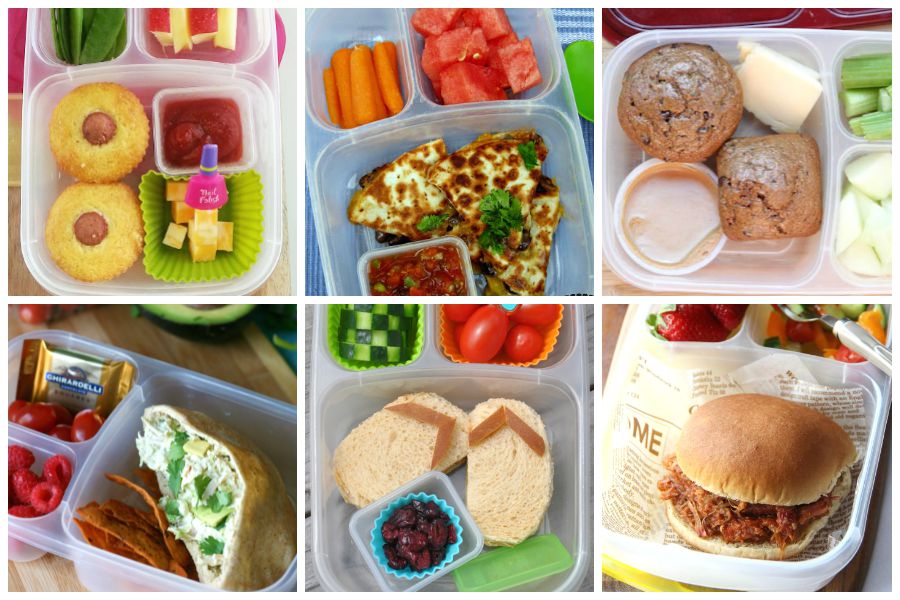 Corndog Cupcakes | Following In My Shoes
Black Bean Quesadilla | Keeley McGuire
Whole Wheat Muffins & Cheese | $5 Dinners
Avocado Chicken Salad | Family Fresh Meals
Summer Fun Bento | Bent on Better Lunches
Crockpot BBQ Chicken Lunch | Family Fresh Meals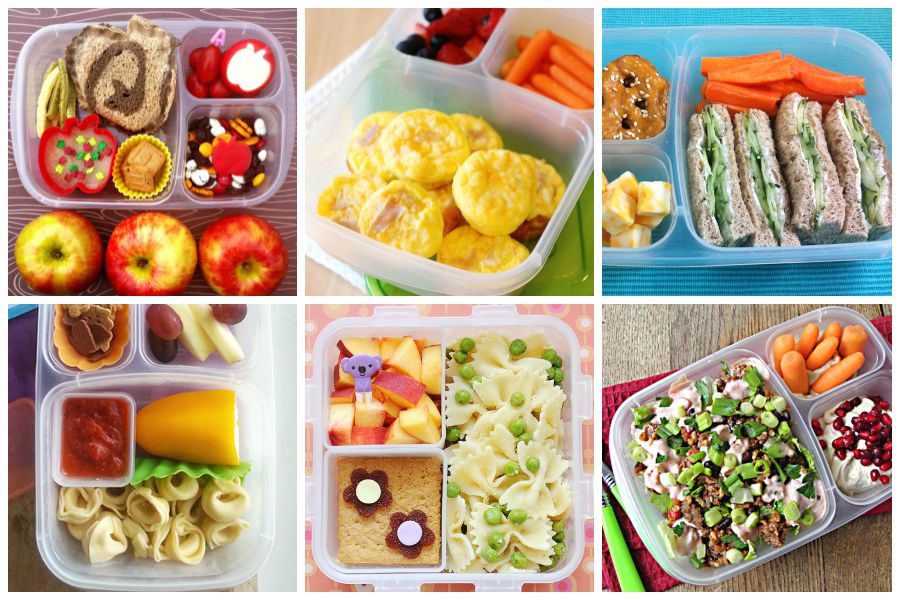 Apple Themed Lunchbox | A Boy & His Lunch
Ham & Cheese Mini Quiches | Momables
Cucumber Sandwiches | Operation: Lunchbox
Tortellini Lunchbox | Following in My Shoes
Italian Pasta with Peas | Meet the Dubiens
Healthy Taco Salad | Sugar Free Mom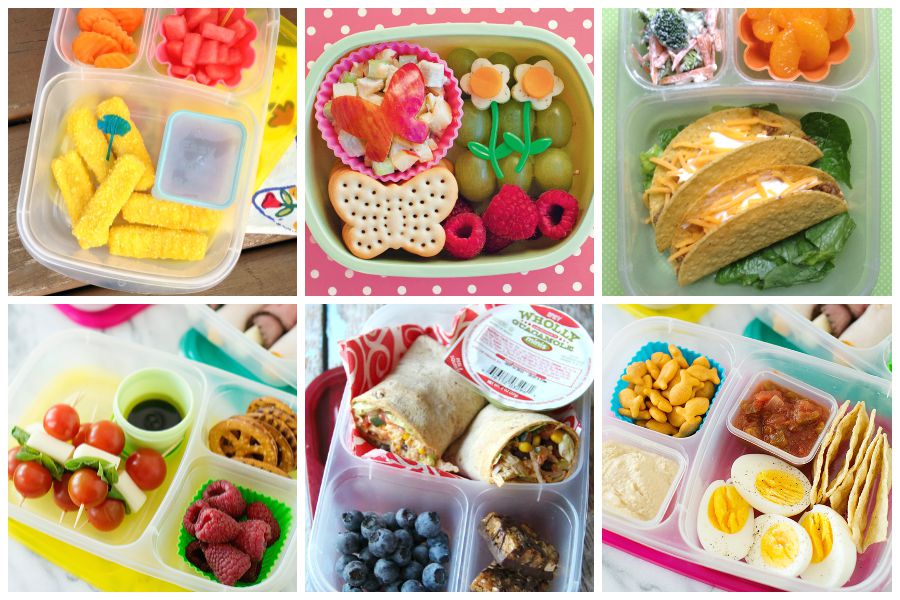 Fish Themed Lunchbox | Keeley McGuire
Butterfly Bento | Giada
Taco Lunch | Keeley McGuire
Caprese Sticks with Balsamic Dressing | Baked Bree
Cool Ranch Crockpot Chicken Wraps | Family Fresh Meals
Hard Boiled Eggs | Baked Bree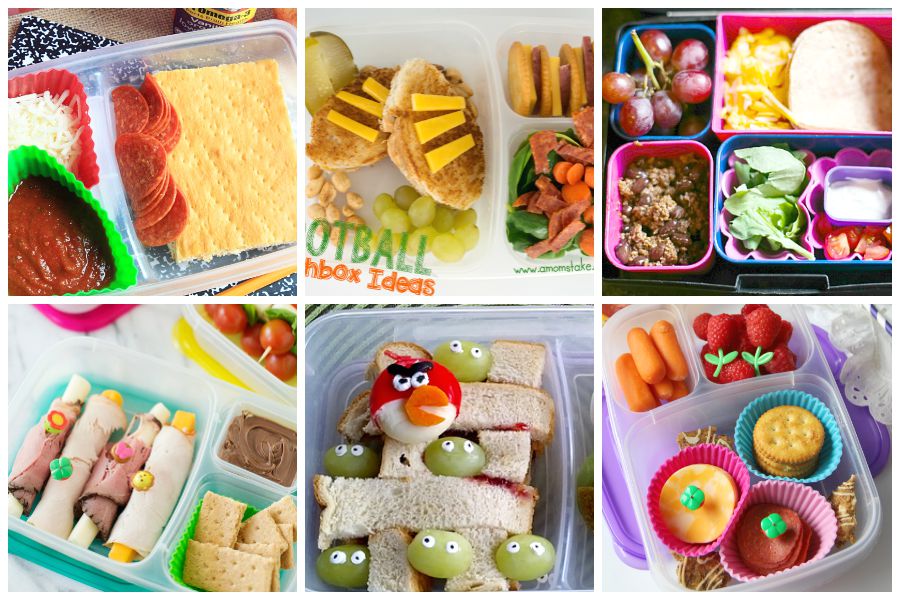 DIY Pizza Lunch | Mostly Homemade Mom
Football Themed Lunchbox | A Mom's Take
DIY Soft Taco Lunchbox | Evolving Motherhood
Meat & Cheese Stick Wraps | Baked Bree
Angry Birds Lunch | Fabulessly Frugal
Easy DIY Lunchable | Family Fresh Meals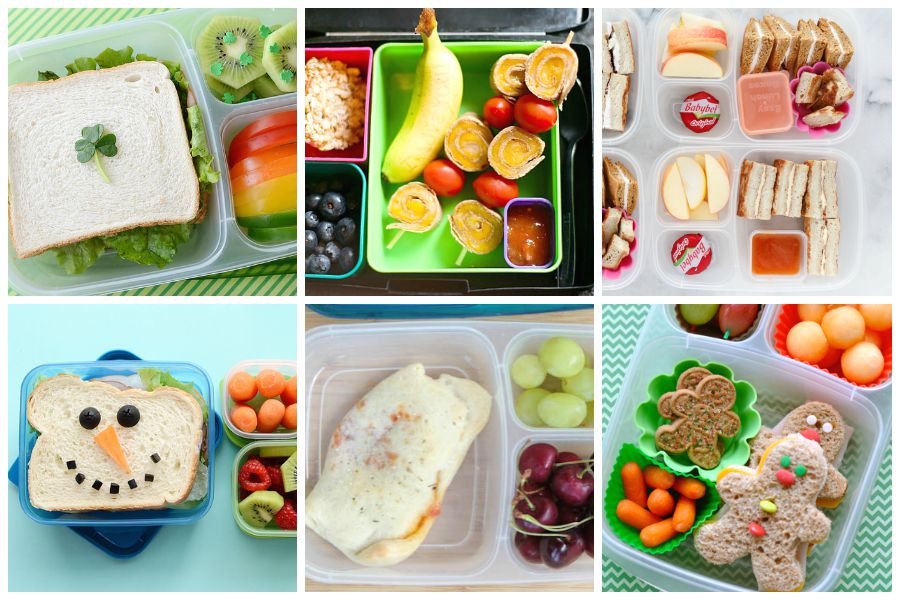 Easy St. Patrick's Day Bento | Meet the Dubiens
Quesadilla Pinwheels | Evolving Motherhood
Pumpkin Pancake & Cream Cheese Sandwiches | What Lisa Cooks
Easy Snowman Bento | Meet the
DubiensHomemade Pizza Pockets | $5 Dinners
Gingerbread Bento | Benton Better Lunches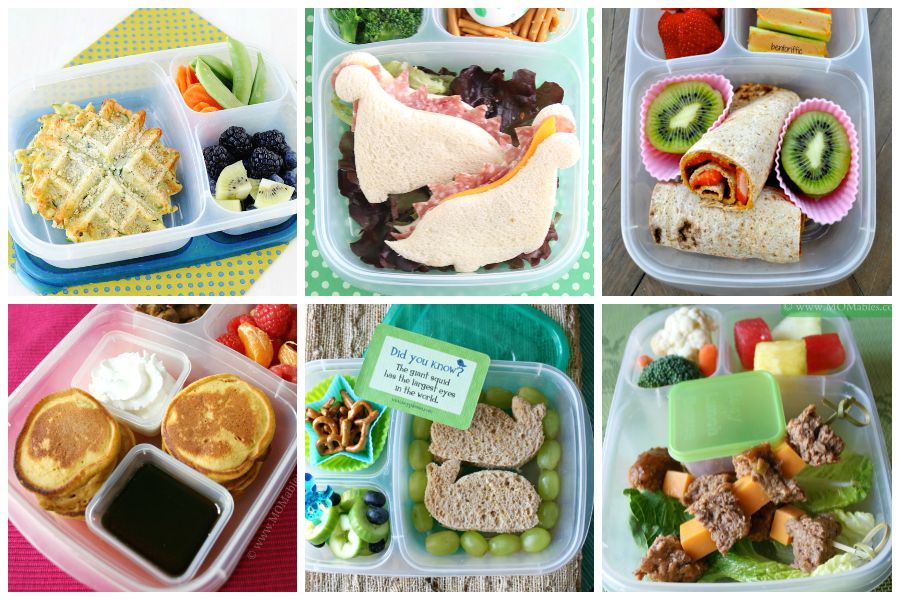 Zucchini Parmesan Waffles | Momables
Dinosaur Bento | Wendolonia
Strawberry Roll-Ups | Bentoriffic
Pumpkin Pancakes | Momables
Baby Beluga Lunch | Family Fresh Meals
Meatloaf Sword Lunch | Momables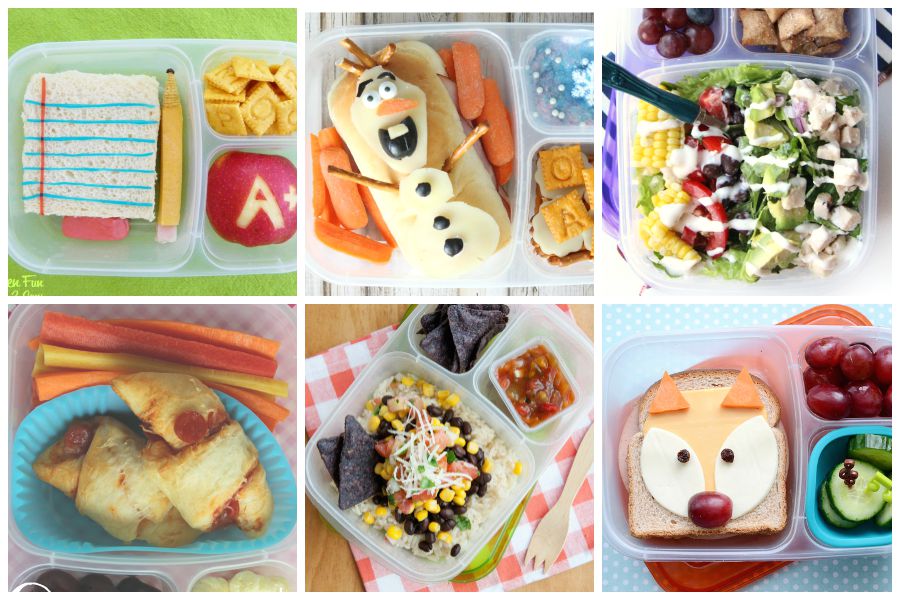 Back to School Bento | Kitchen Fun with My 3 Sons
Frozen Themed Bento | Mom Endeavors
Fiesta Chopped Salad | Family Fresh Meals
Crescent Roll-Ups | Wedolonia
Burrito Bowl Lunchbox |
MomablesFox Bento | Meet the Dubiens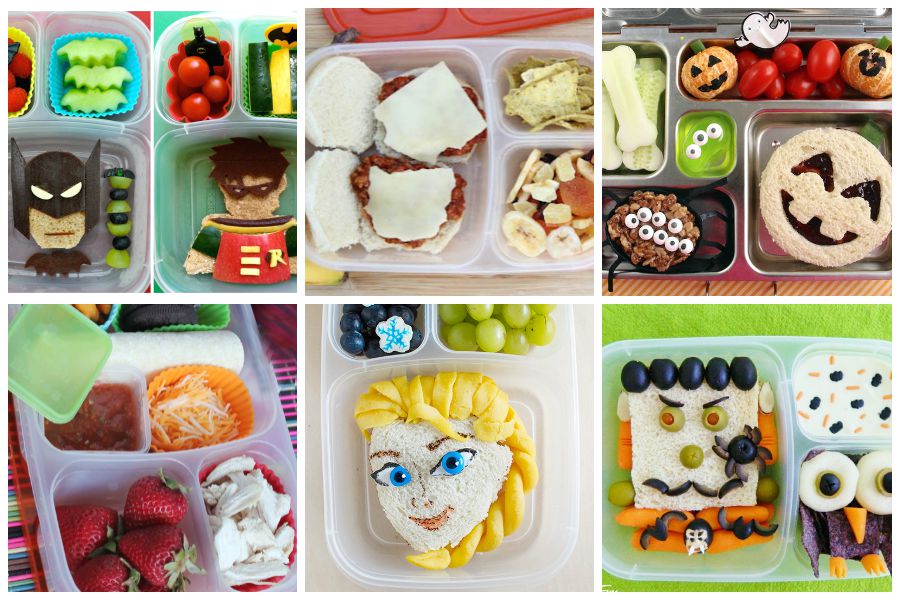 Batman & Robin Themed Bentos | Bentoriffic
Sloppy Joe Sliders | $5 Dinners
Haloween Themed Bento | Wendolonia
Chicken Soft Tacos Lunchable | Momables
Frozen Elsa Bento | One Crafty Thing
Halloween Bento | Kitchen Fun with My 3 Sons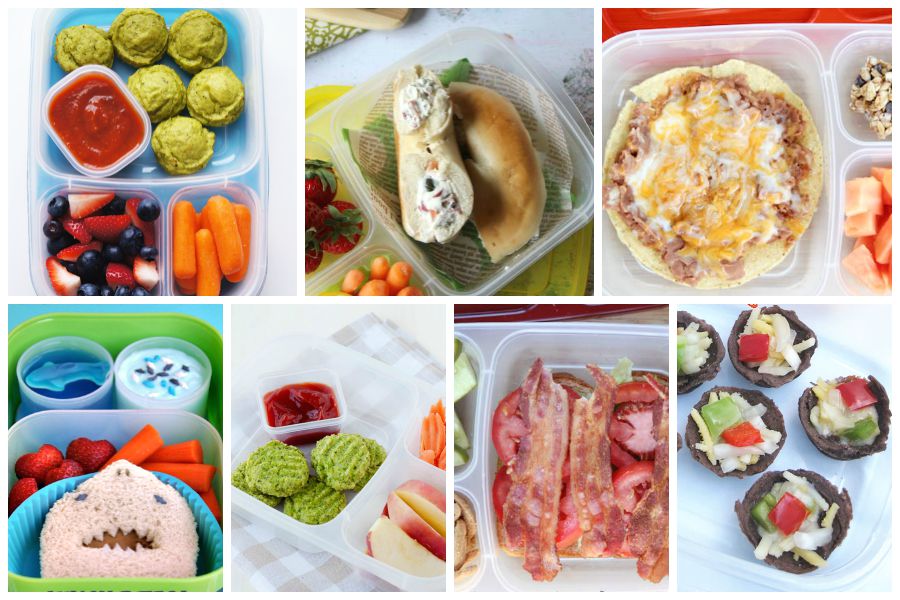 Veggie Nuggets Lunch | Momables
Stuffed Bagels | Family Fresh Meals
Bean & Cheese Tostadas | $5 Dinners
Shark Week Lunch | Benton Better Lunches
Broccoli Nuggets | Momables
BLT Sliders | $5 Dinners
Black Bean Taco Cups | Momables
Be sure to check out these other ideas for lunchbox fun: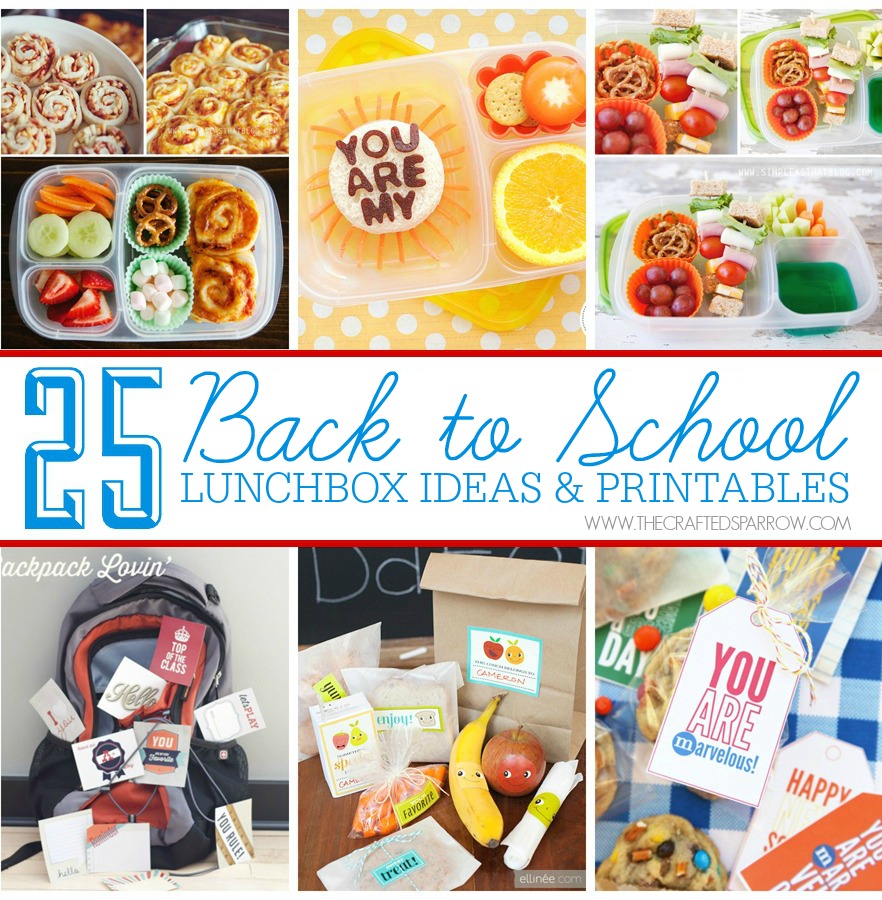 25 Back to School Lunchbox Ideas & Printables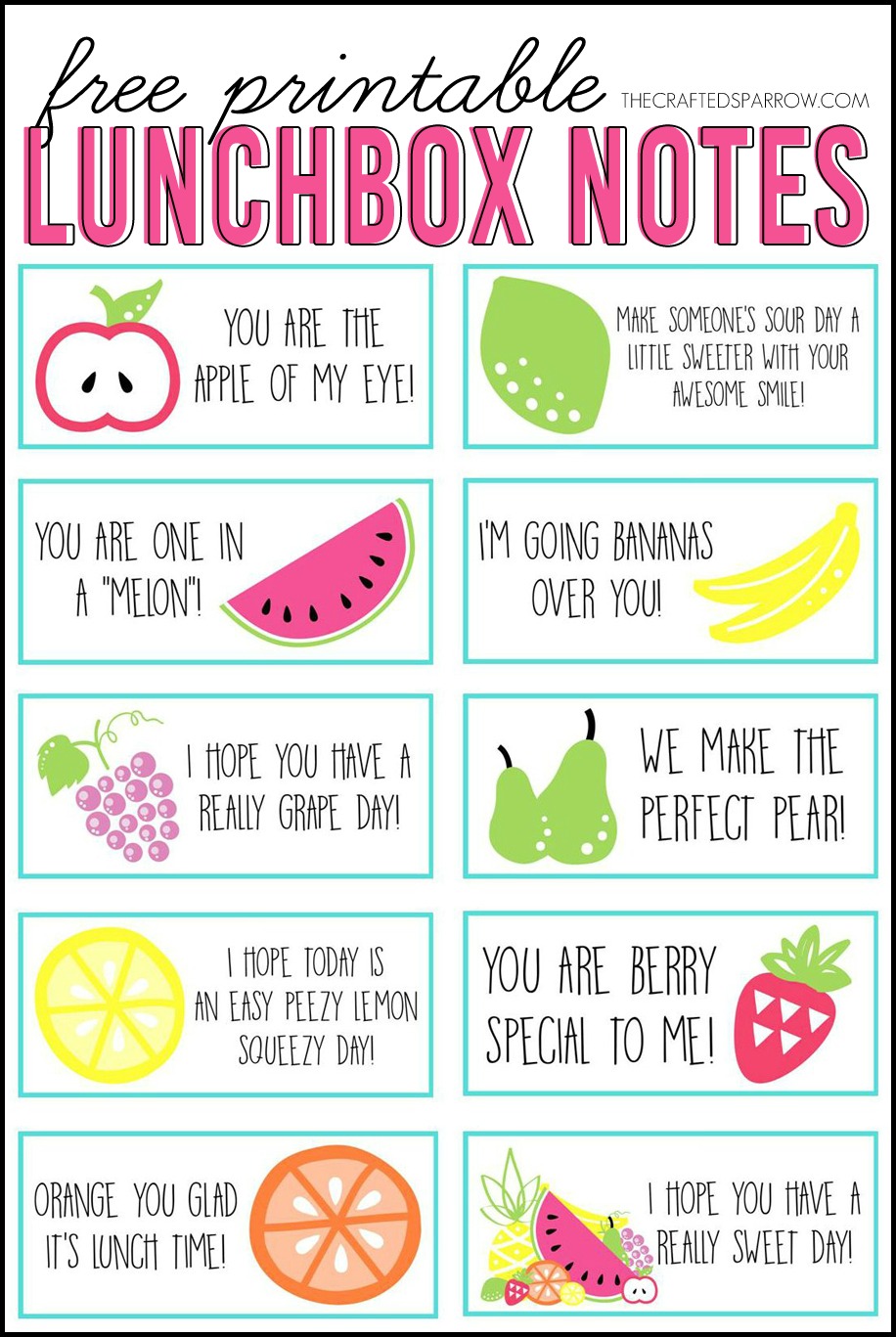 Free Printable Lunchbox Notes


Free Printable Lunchbox Jokes
If you are looking for even more ways to get more nutrients and healthy fruits and veggies into your picky eaters diet be sure to check out this PB & Jam Sandwich made with PediaSure SideKick Smoothie Fruit & Veggie Mix.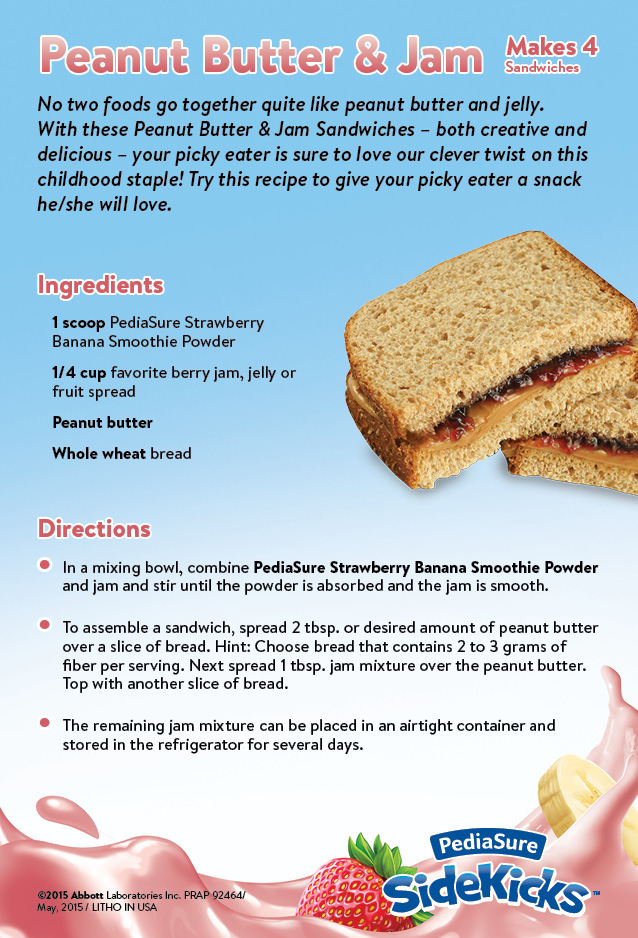 There are a ton of great recipe ideas for the PediaSure SideKicks Fruit & Veggie Smoothie Mix, to learn more about them head over to PediaSure for more information. Be sure to follow them on Facebook to stay up to date on fun things.
See all my PediaSure SideKick Smoothie Inspired Posts Here:
Free Kitchen Printables
Strawberry Piña Colada Smoothie Pops
Strawberry Banana Oat Muffins
Free Lunchbox Notes & Jokes
Enter now for your chance to win a $50 Target Gift Card, two runners-up with will a PediaSure SideKick Smoothie Good Bag that includes 2 Smoothie Mix Bags and other goodies to make lunchtime fun.