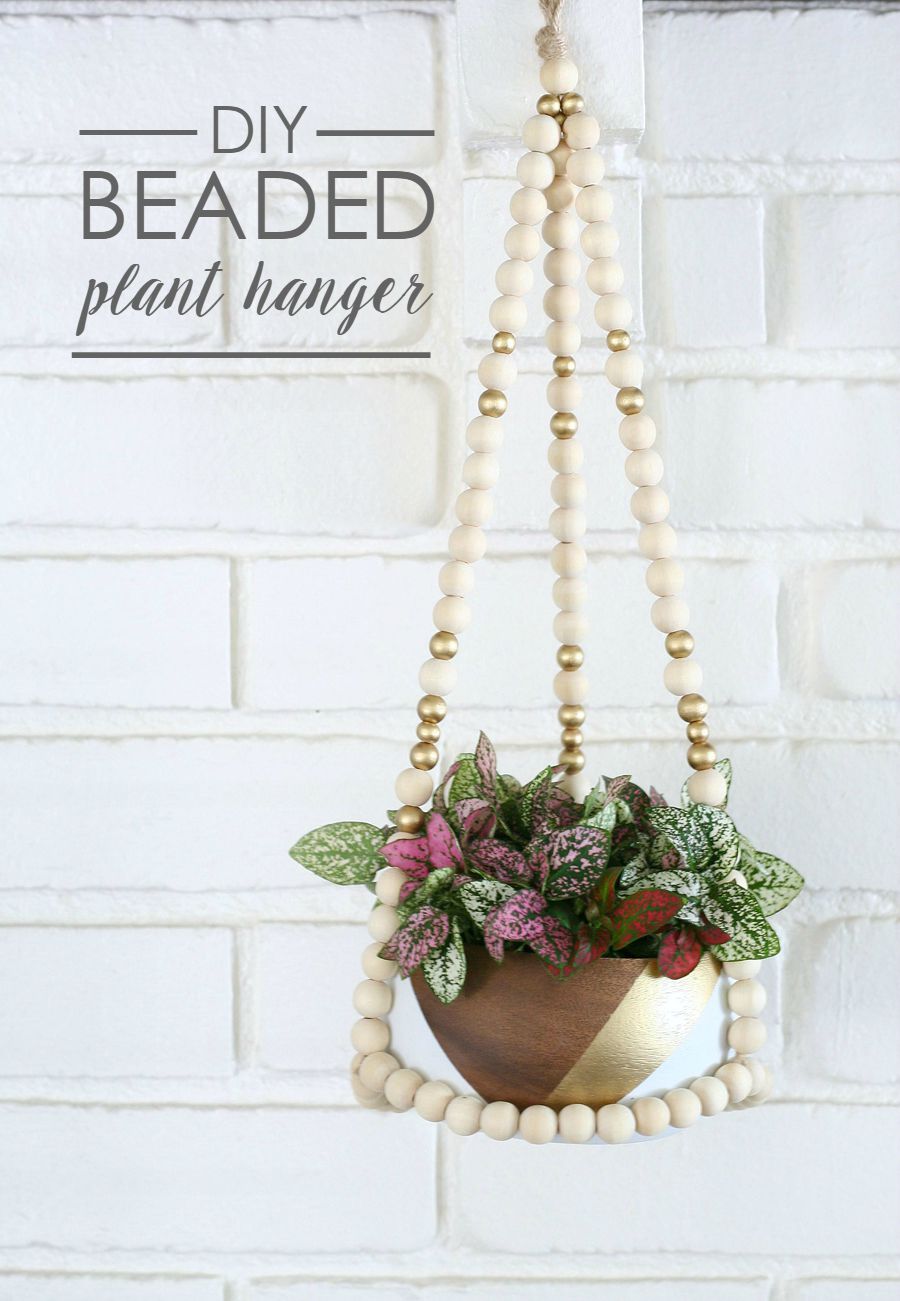 Today I'm so excited to share this project with you, I'm participating in the Styled x3 series with Stacey from Not Just a Housewife and Beth from Sawdust and Embryos. We each get the same decor item and it's up to us how we style it. This rounds home decor item was a gorgeous wood bowl. I'm showing you how I transformed it into a gorgeous DIY Beaded Plant Hanger.

Supplies:
Wood bowl
Wood beads, any size you want
Jute twine or thin rope
Gold spray paint
White spray paint
Scissors
Painters tape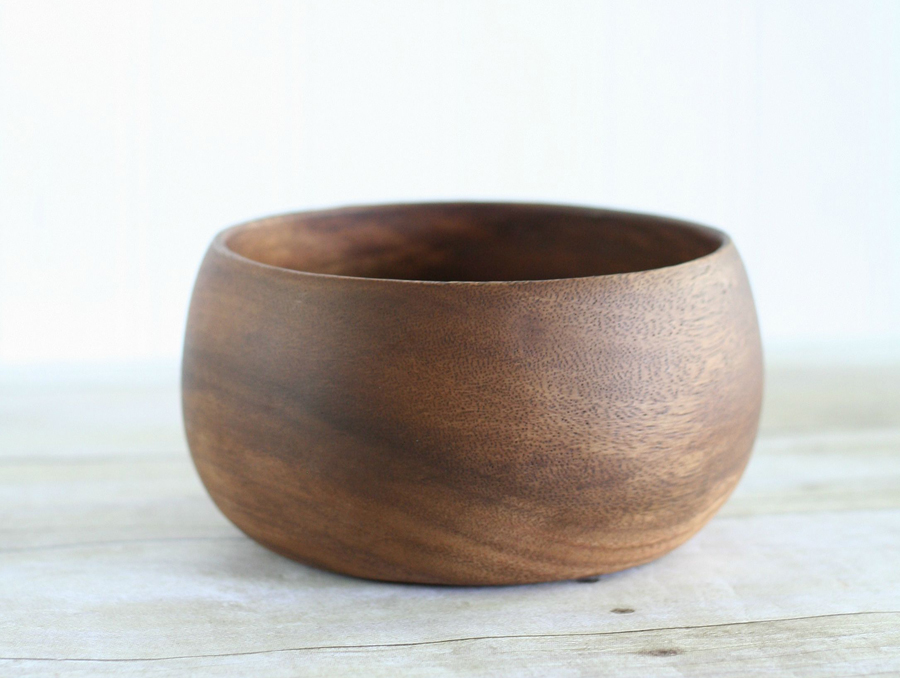 I knew that I wanted to have a fun pattern on the wood bowl, I just didn't want it to be too crazy since I would have the beaded plant hanger competing for the spotlight. So I kept with a simple geometric design.
Start by using your painters tape to tape off the start of your pattern, I loved the color of the wood bowl so it was important that I kept a part of the wood peeking through the design.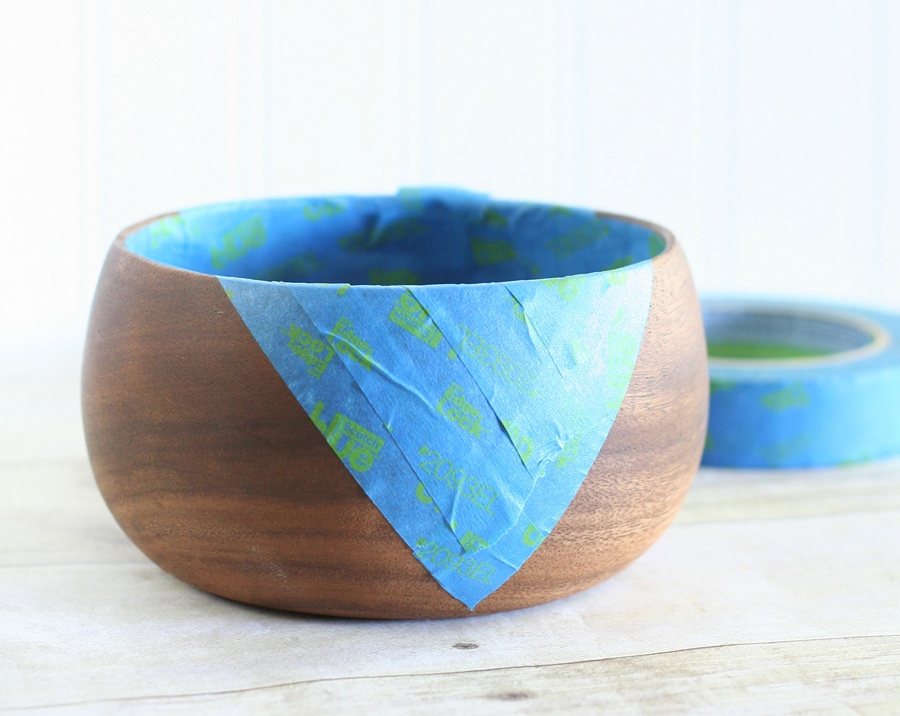 Once you've got it taped grab your gold spray paint and give it a couple of coats of paint.
When the gold is completely dry you can tape off another section to give it a layered geometric look. Paint it with you white spray paint, and let it dry completely.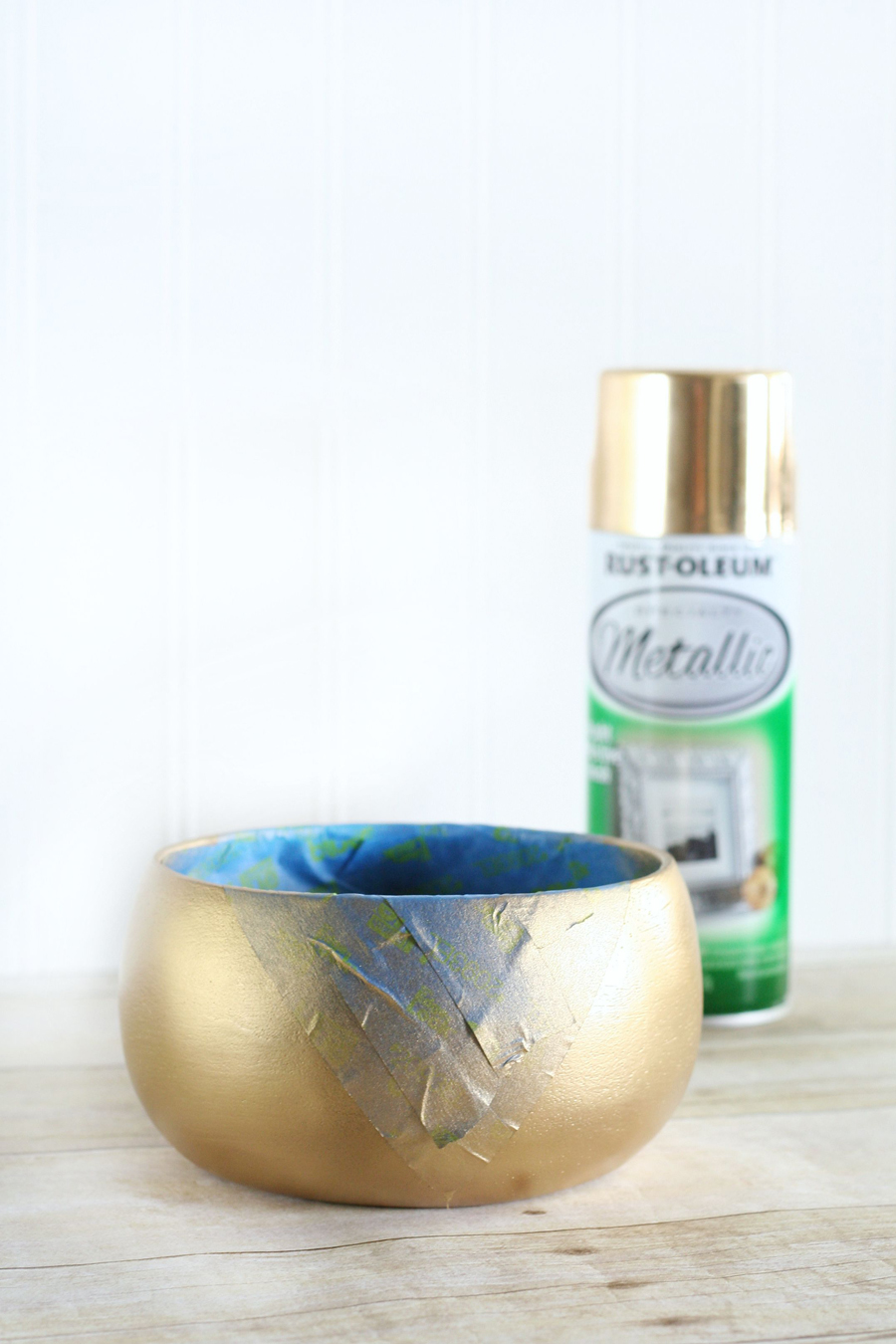 I wanted to do a plant hanger that was a little different, I love the look of the macrame hanging planters but I didn't want that look for this project.
I had three different sized wood beads, all found in the unfinished wood section at your local craft store. I put a few of the smaller wood beads on a wood skewer so I could give them a quick coat of gold spray paint. This was the perfect little pop of metallic on this project.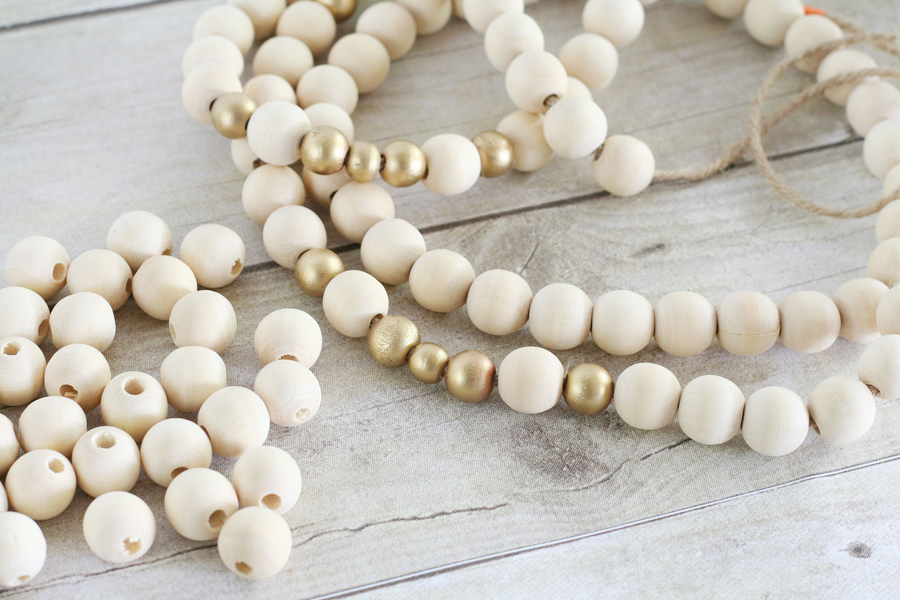 I used jute twine to construct my plant hanger, you can use thin rope or any type of strong string like material you might have on hand.
You will need to start by stringing enough wood beads to fit the bottom of the bowl size. When you have enough just tie a knot, leaving one of the strings long enough to start one of the beaded strands for hanging. You can trim the other side of the string.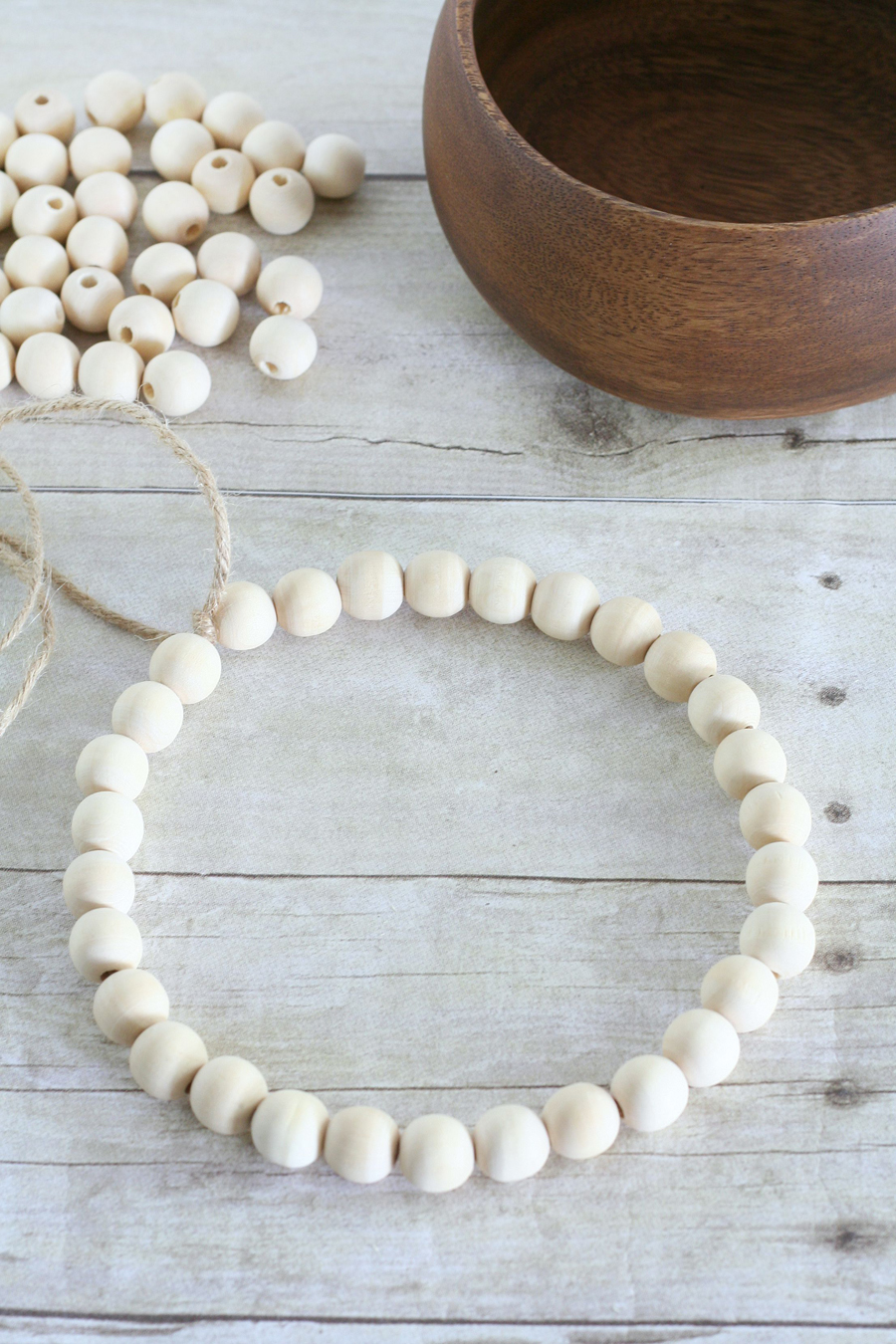 Tie two more pieces of jute twine or rope to the circle of wood beads for the strands for hanging, you will want to tie a strand of jute twine evenly depending on how many wood beads you have. I happened to have it be every 11 beads to fit my bowl. Make sure you have your jute twine or rope cut to the length you want it to hang, just be sure to leave extra for tying a loop to hang it at the end.
String your wood beads, any pattern you like will work.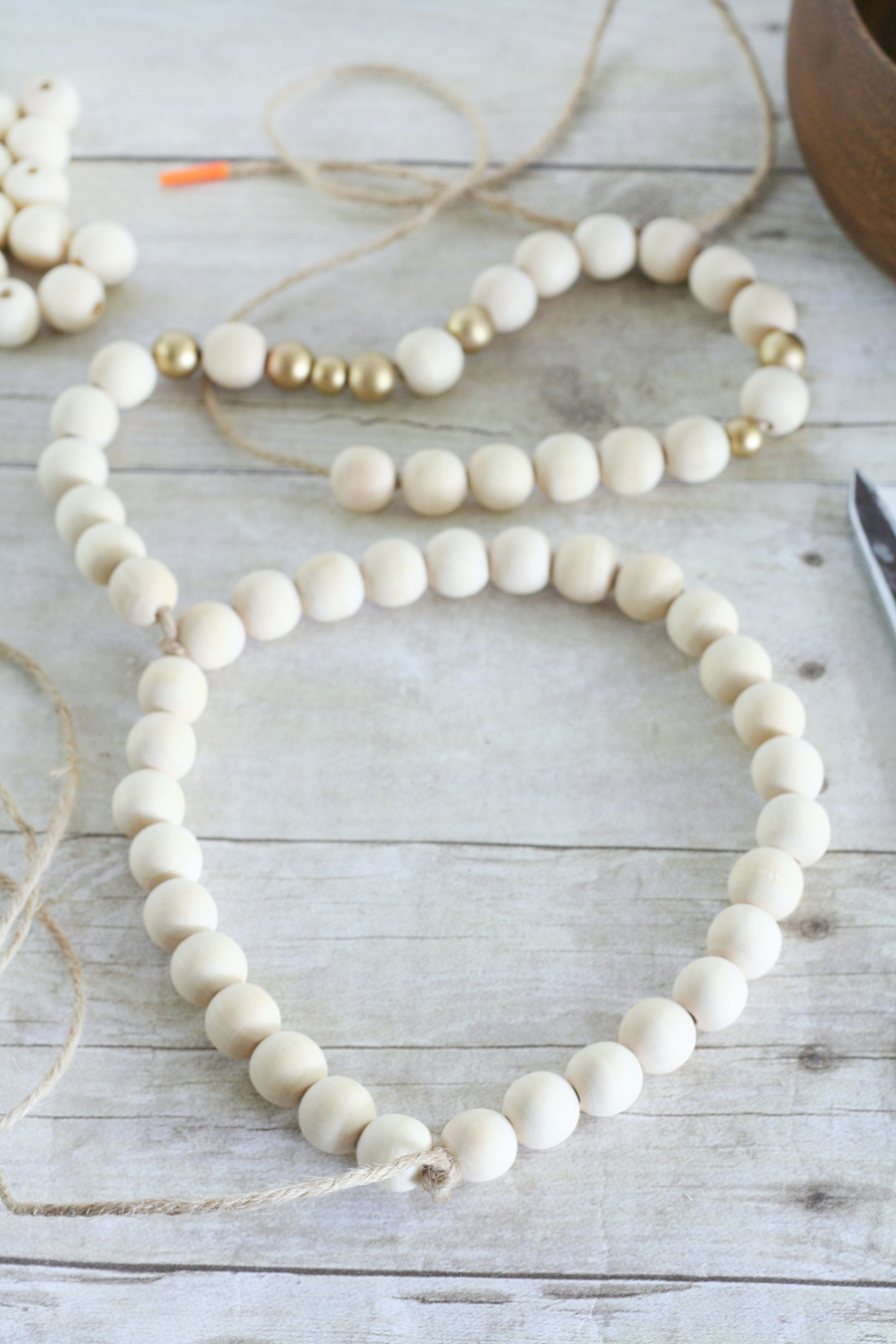 You should have three strands of wood beads and the wood bead base when you're done.
Last, tie all three strands together at the top and create a loop for hanging.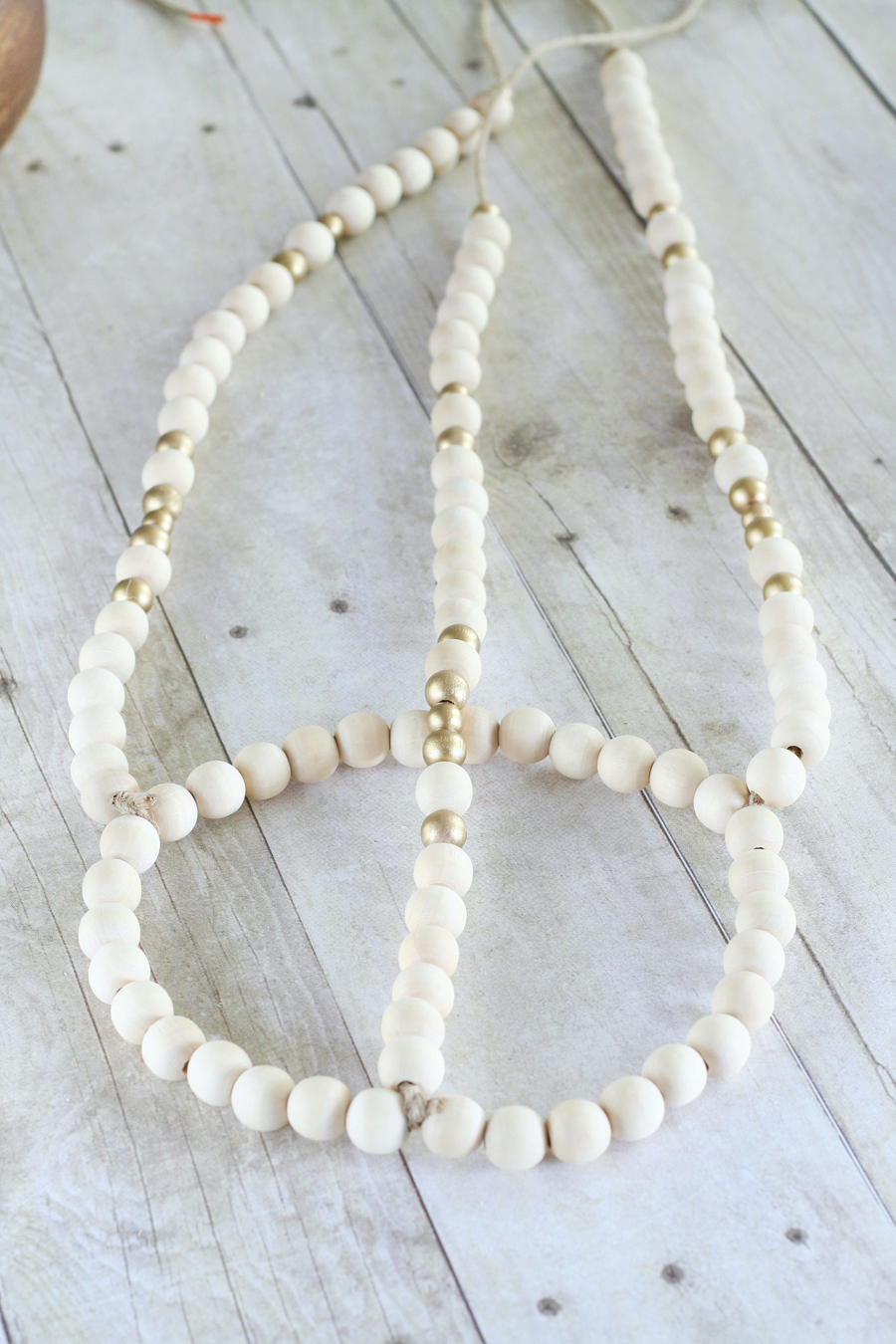 I added the fun wood bowl as my planter, I just trimmed a plastic container to fit inside so I could plant a cute house plant.
It's so cute right? It's going to look awesome in my new craft studio when it's done.
Be sure to check out the other two ways this wood bowl was styled for the Styled x3 Challenge.