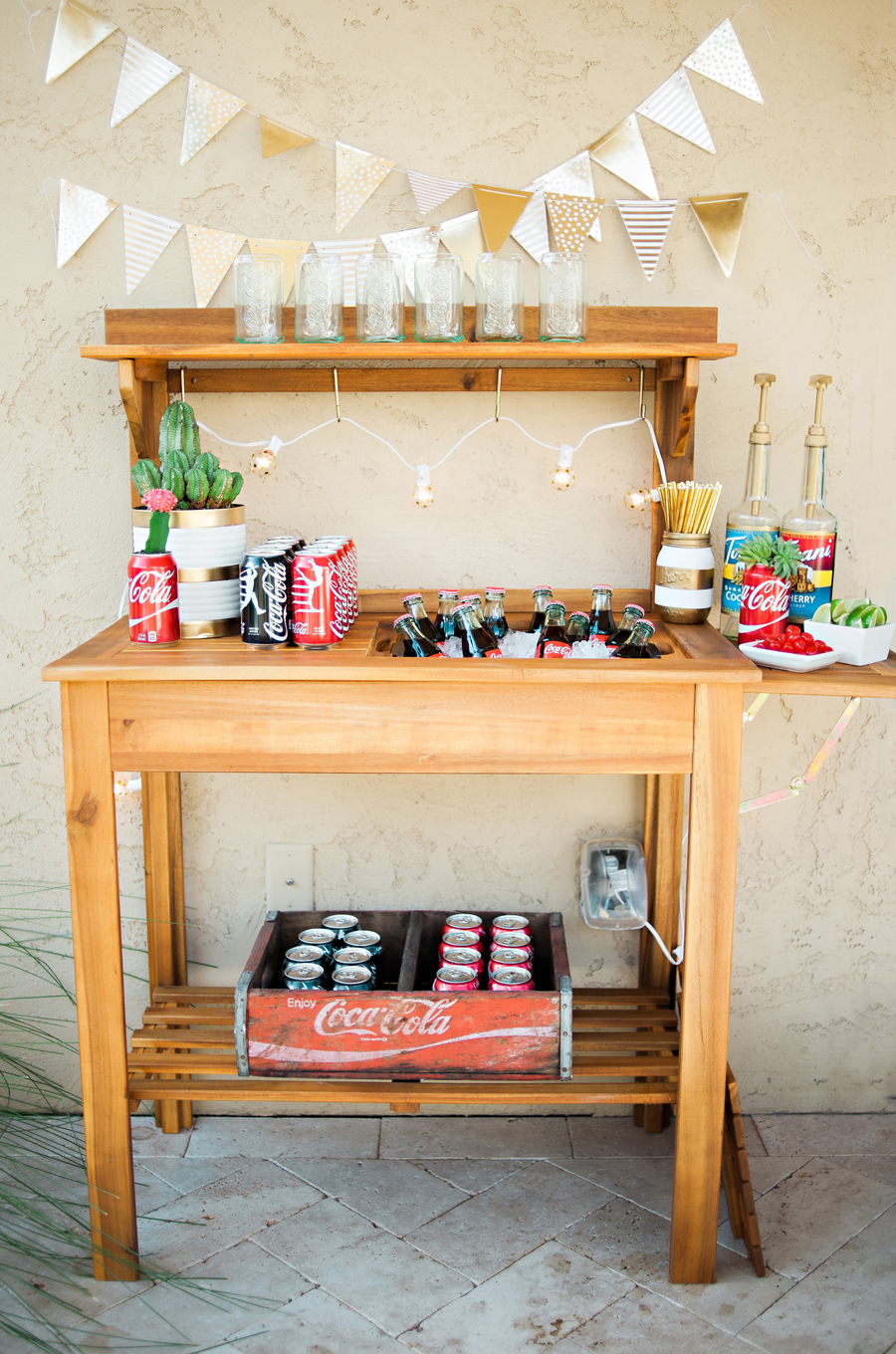 With the Rio 2016 Olympics just around the corner, I thought it would be fun to celebrate some gold medal moments with my best girlfriends. For the Rio 2016 Olympic Games, Coca-Cola is introducing a new campaign, helping everyone experience that gold medal feeling. Winning gold is an amazing achievement, but the same positive feeling exist beyond the podium. It's the happy moments in life everyone can experience, it's called #ThatsGold. What better way to celebrate, and bring #ThatsGold to life, than with my best girls. Our little tribe of women is nothing short than amazing, we are all business owners…bloggers, shop owners, and designers. It's rare that we all get a chance to get together, so I hosted a fun Girls Night In with Coca-Cola in honor of being busy moms, and hard working boss ladies. Being busy moms and finding time to laugh together – now #ThatsGold!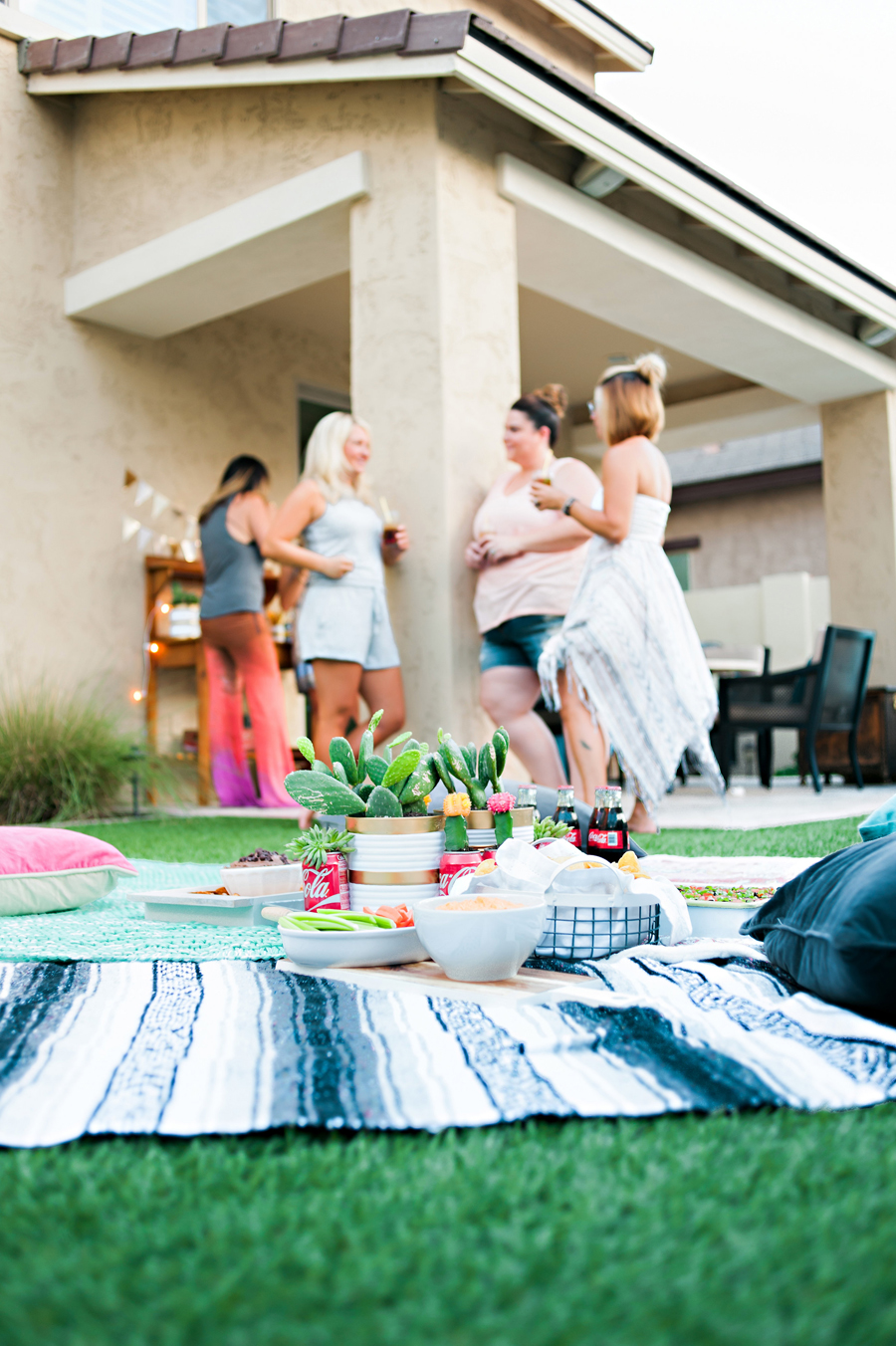 We gathered some blankets large pillows to sit on and headed outside, it was the perfect spot to hang out.
I kept the decor simple, I made some of my white and gold Painted Tin Can Planters to hold some cute cacti. I also recycled some empty Coke cans and planted some small succulents and colored cacti to put with the larger planters. This is such a great way to create a quick centerpiece without breaking the bank if you're hosting a get-together. You can even send your guests home with them at the end of the night.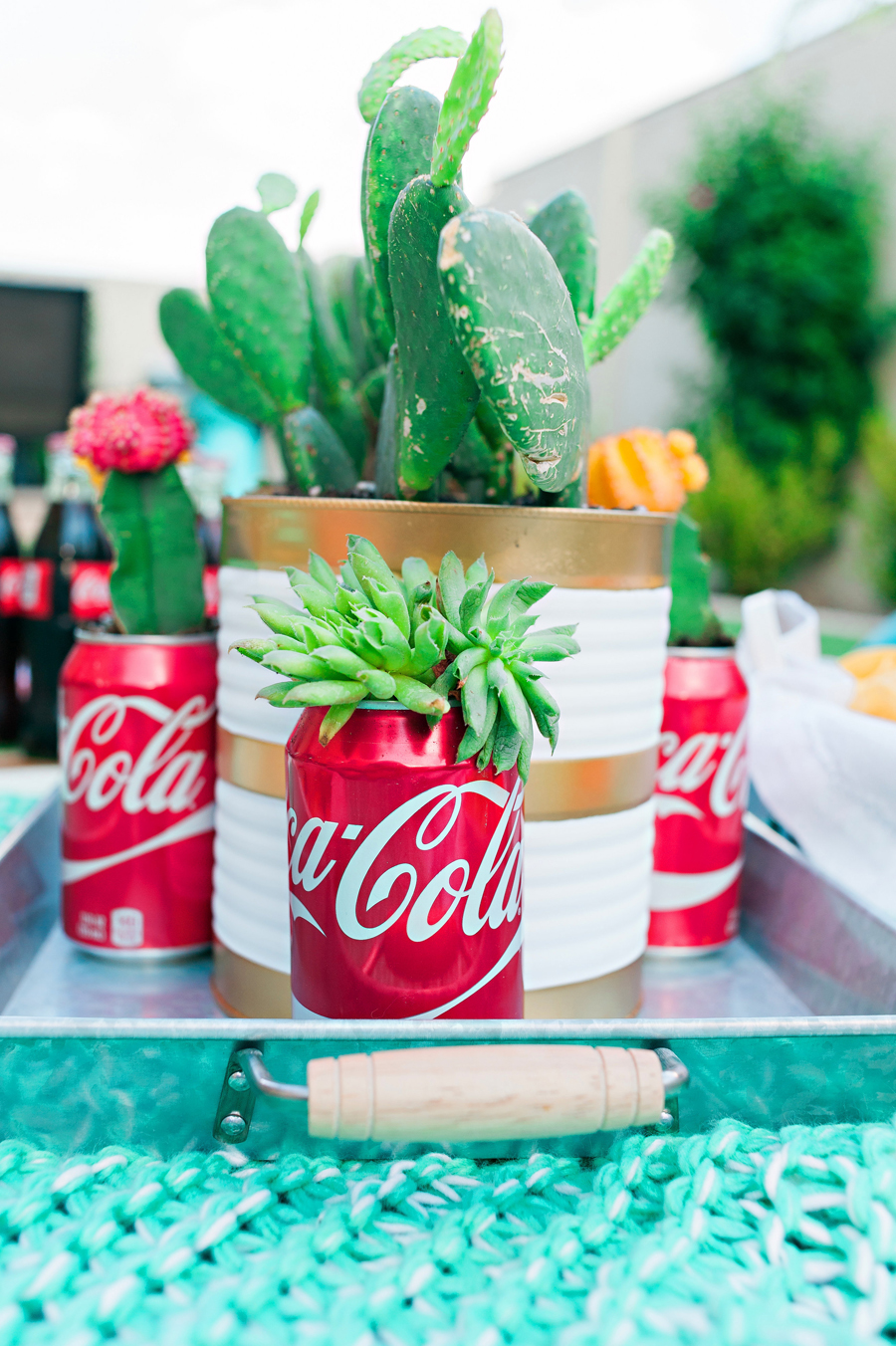 I set up a beverage cart with our favorite Coca-Cola products, easy for everyone to grab. I made sure to have plenty of cute Coca-Cola inspired glasses for everyone since we all love a ton of pebble ice and lime wedges with our soda. My personal favorite is an icy cold Coke Zero with cherries, so good!
Since the theme of the night was celebrating our gold medal moments I made sure to have pops of gold throughout. Gold banners, gold straws, and more.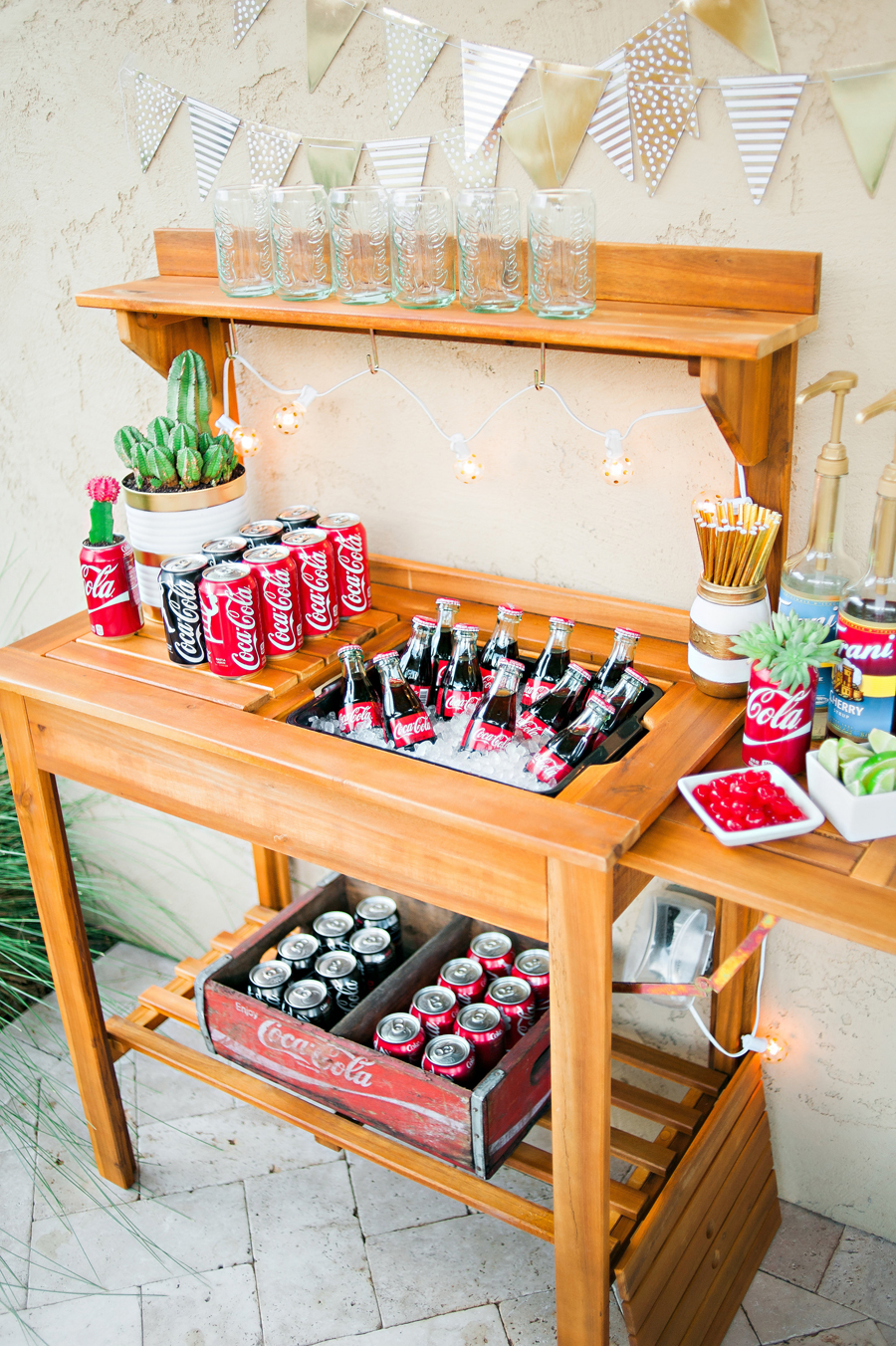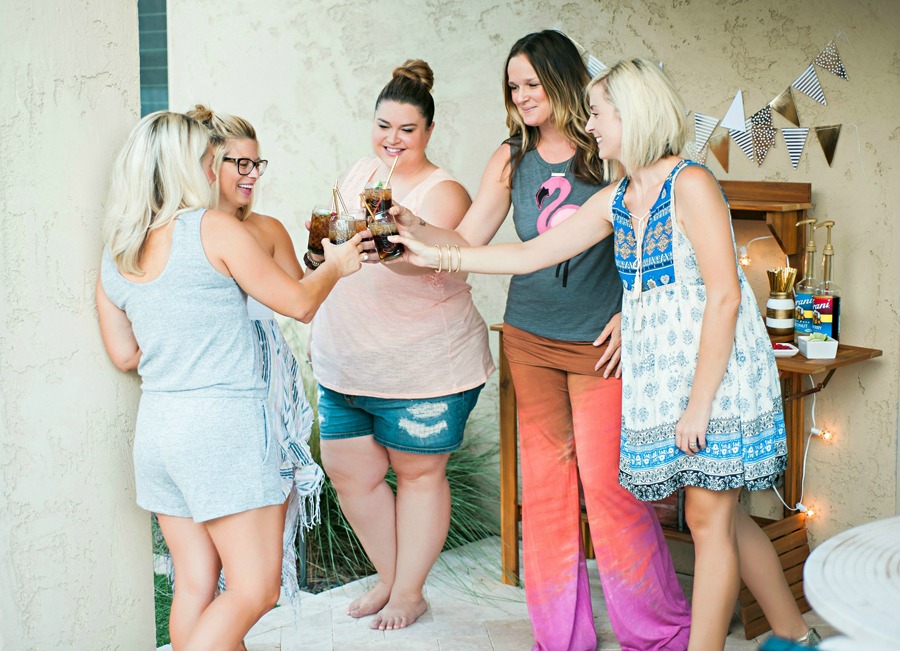 Everyone loved having the classic glass Coca-Cola bottles as well, they are always a huge hit. I was sure they were nice and chilled ahead of time and then kept them cold in a bucket full of our favorite pebble ice.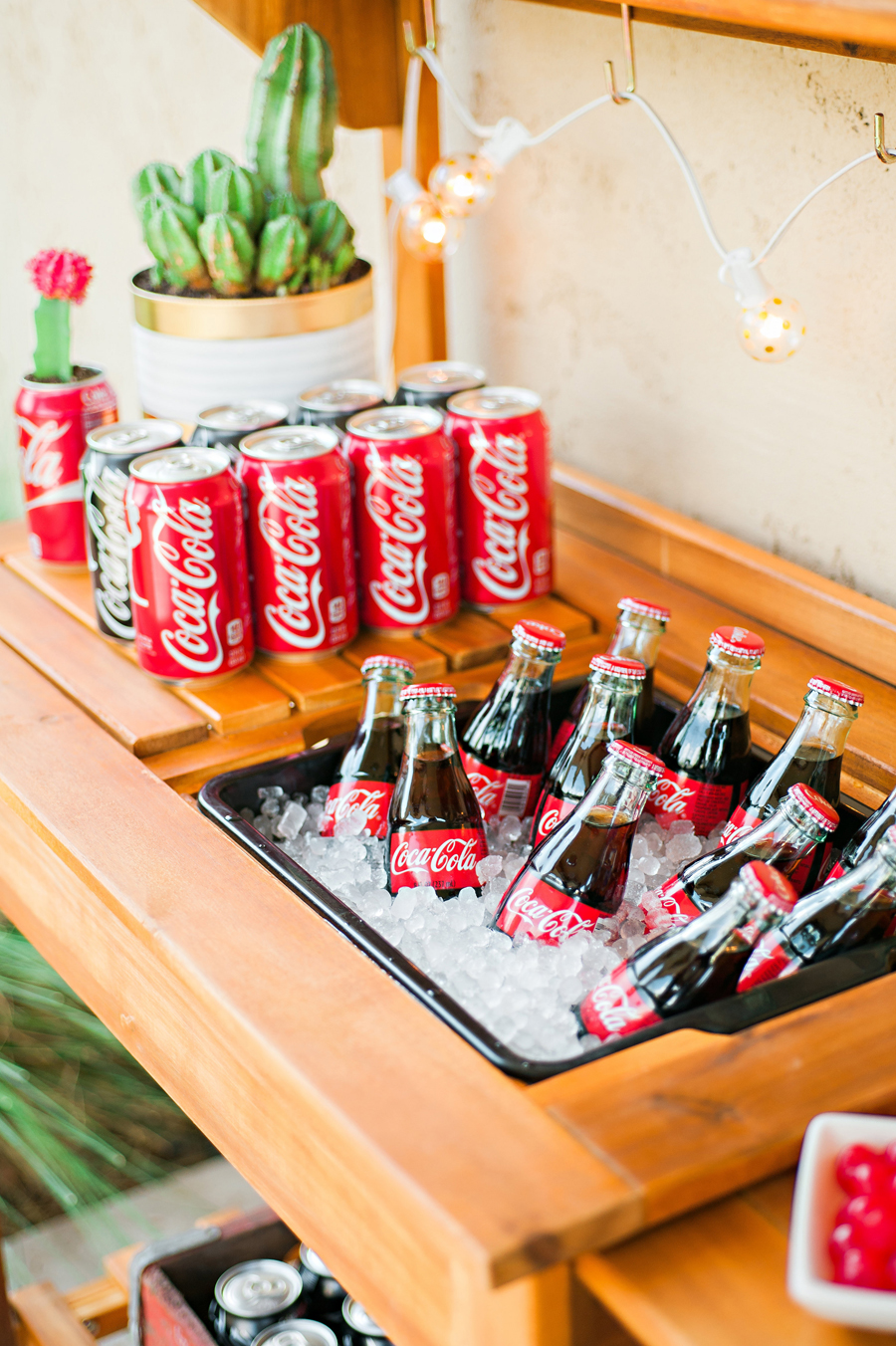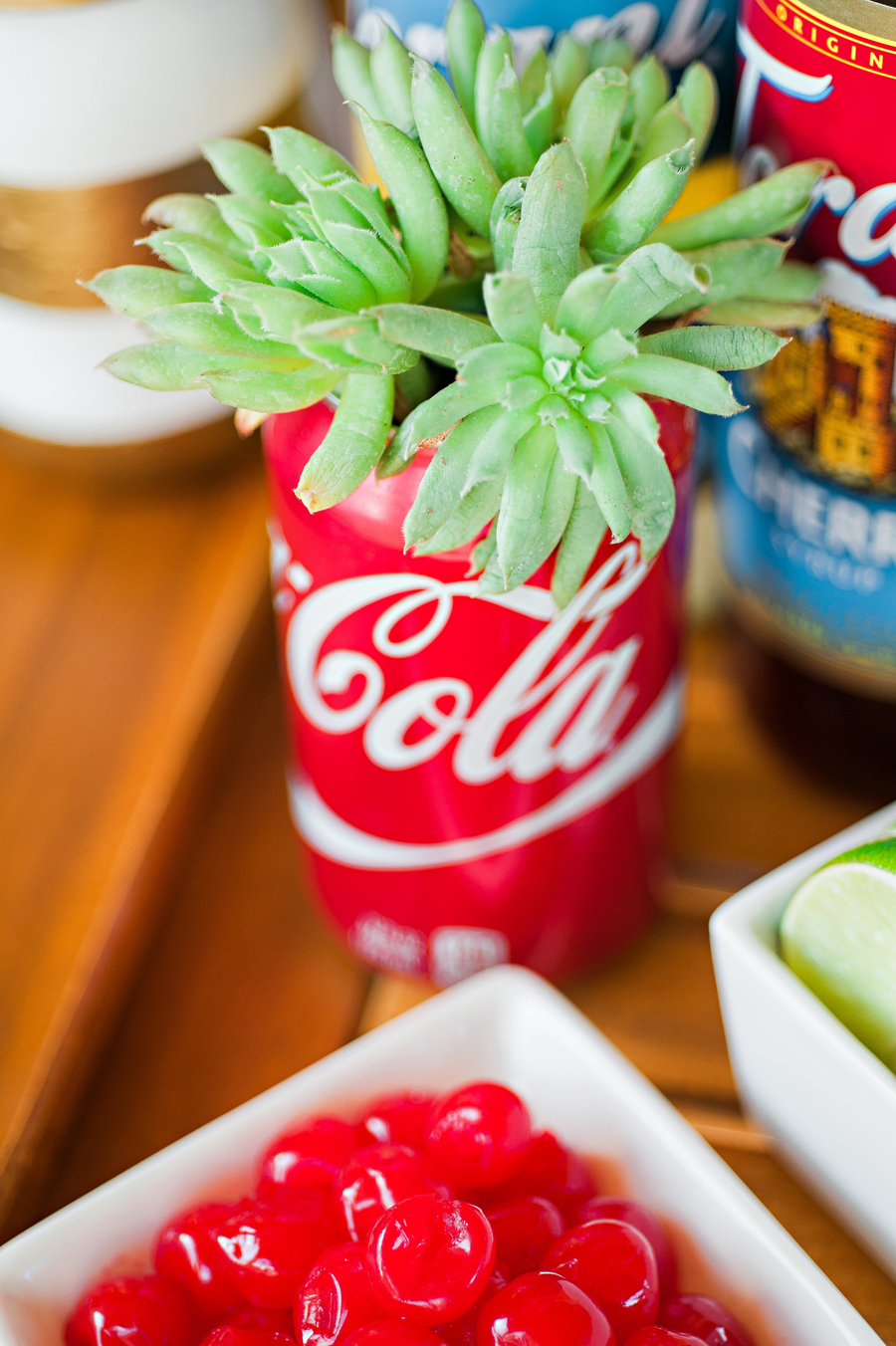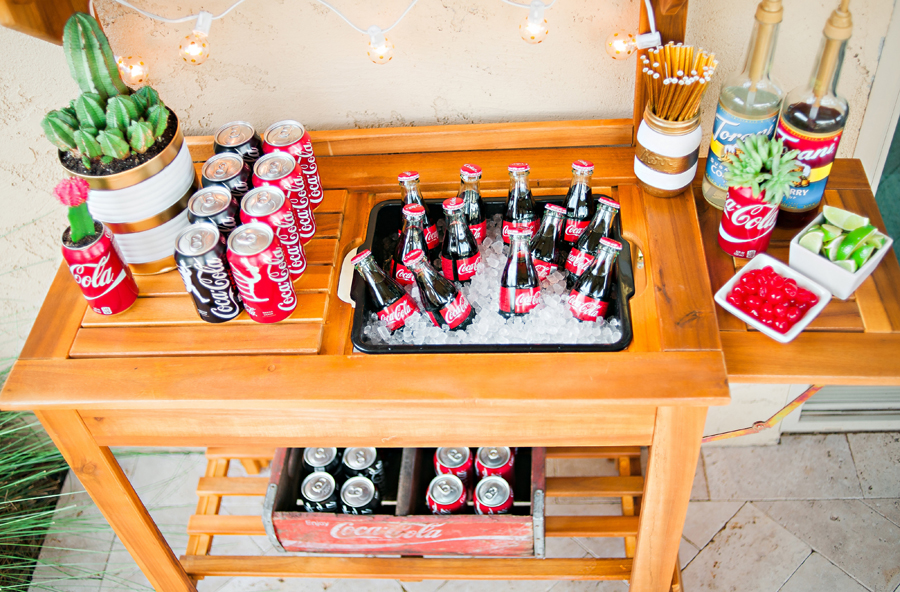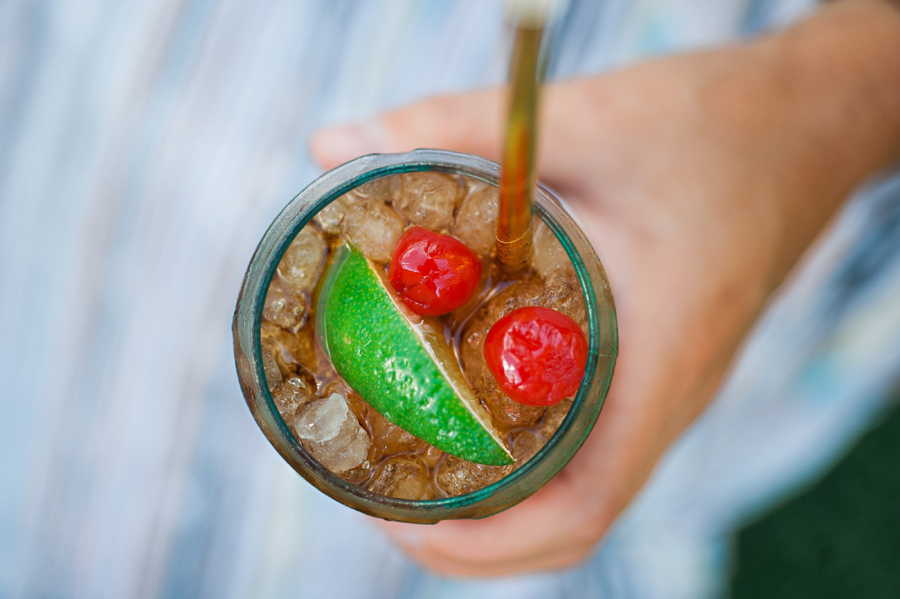 These women, so much talent in one picture I can hardly stand it. Each of us have two to three kiddos, they range in ages 2 to 12 so we have our hands full on the daily. I love that we've found each other as friends, it's so important to surround yourself with friends that uplift you and encourage you. These girls do just that, being boss ladies isn't always easy but with each others encouragement and support we find that our dreams are within reach. Plus, everyone needs a group of friends that they can laugh uncontrollably with! There's nothing better for your soul and your attitude than laughter and when your combine each one of us it's an all out party.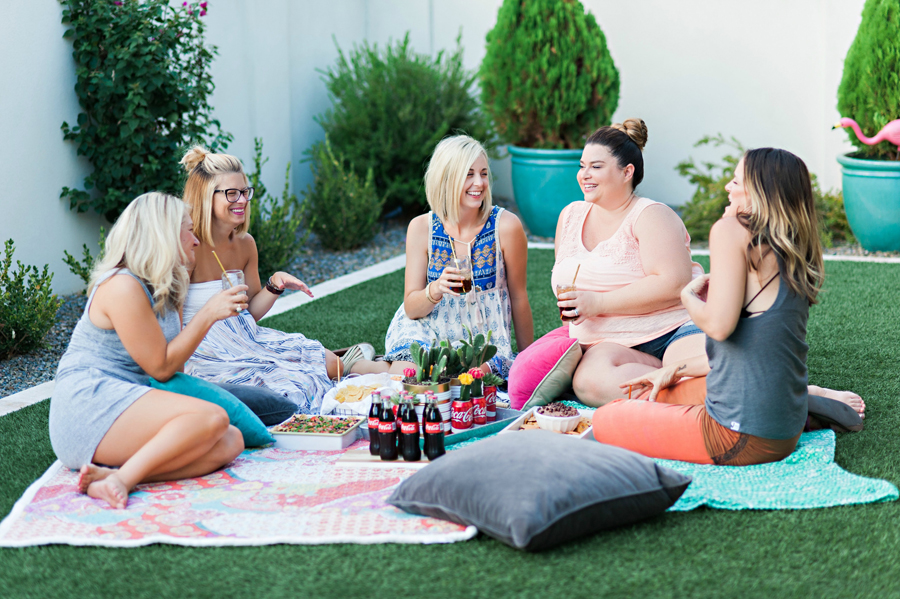 The night wouldn't be complete without great snacks to accompany our ice cold drinks. We munched on delicious Brownie Batter Dip, 7-Layer Bean Dip (I'm kinda famous for it, you have to try it!), and cheesy Buffalo Chicken Dip.
It was great to sit around picnic style while we chatted about new business ventures, laughed hard about silly things, and complemented each other about how good we look for almost 40!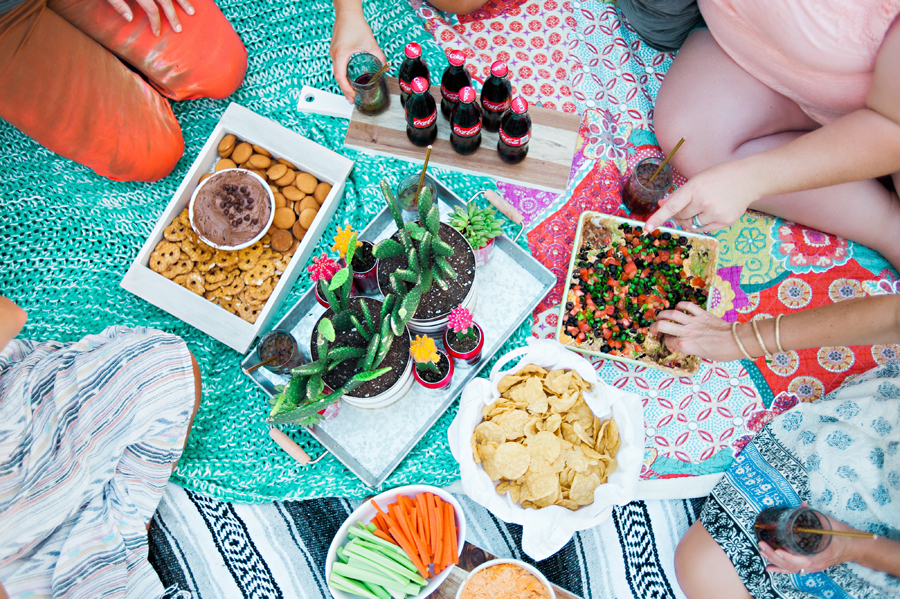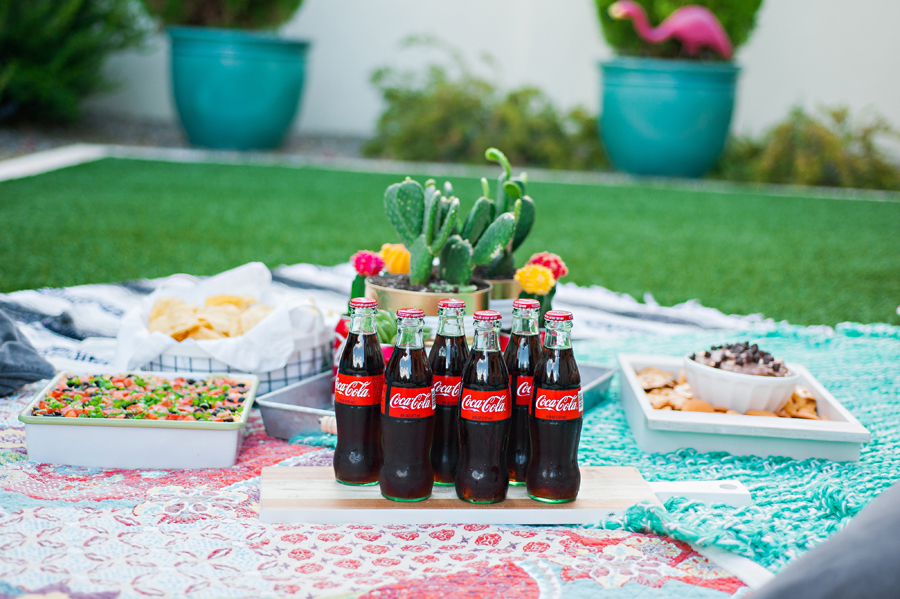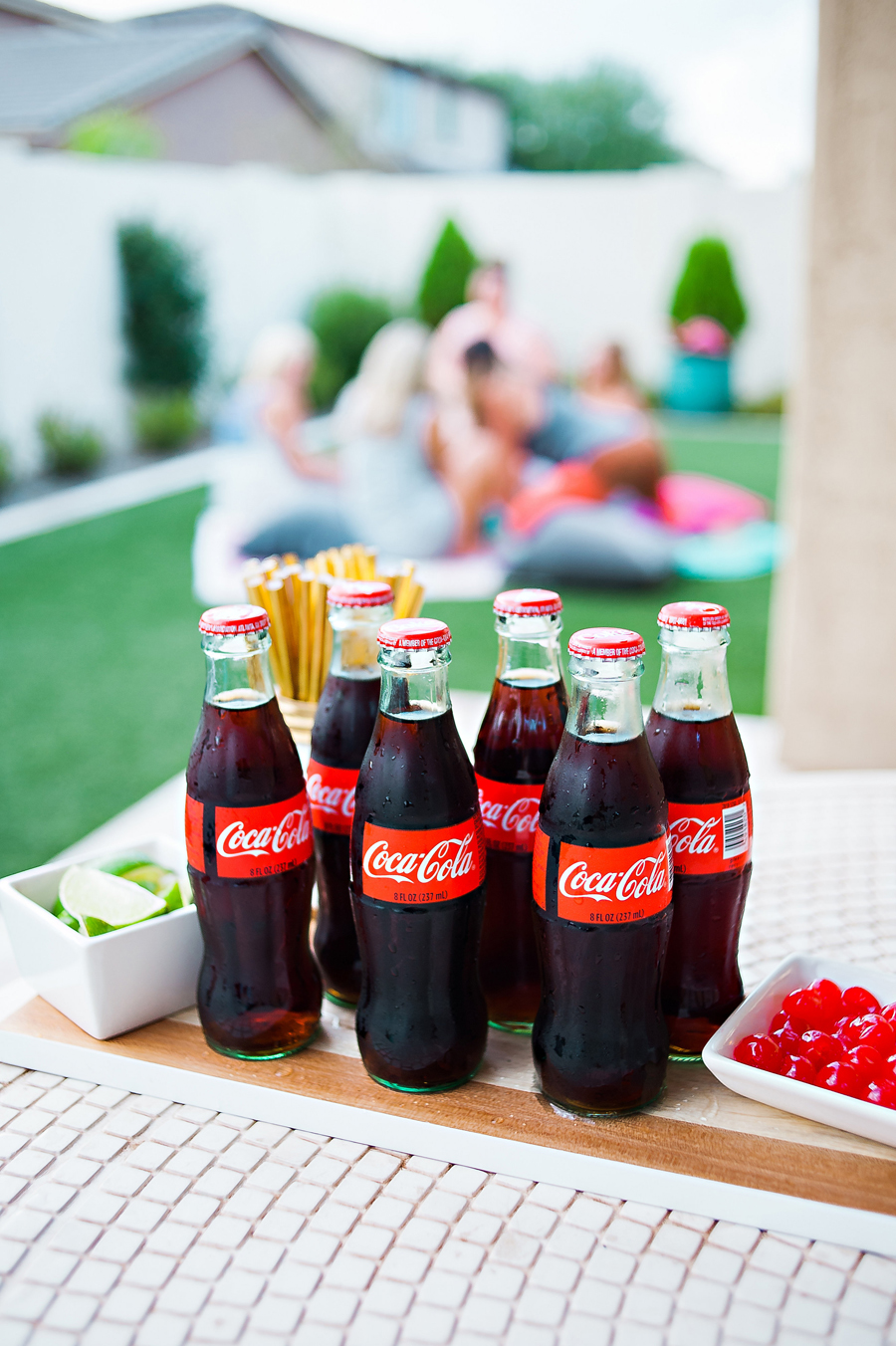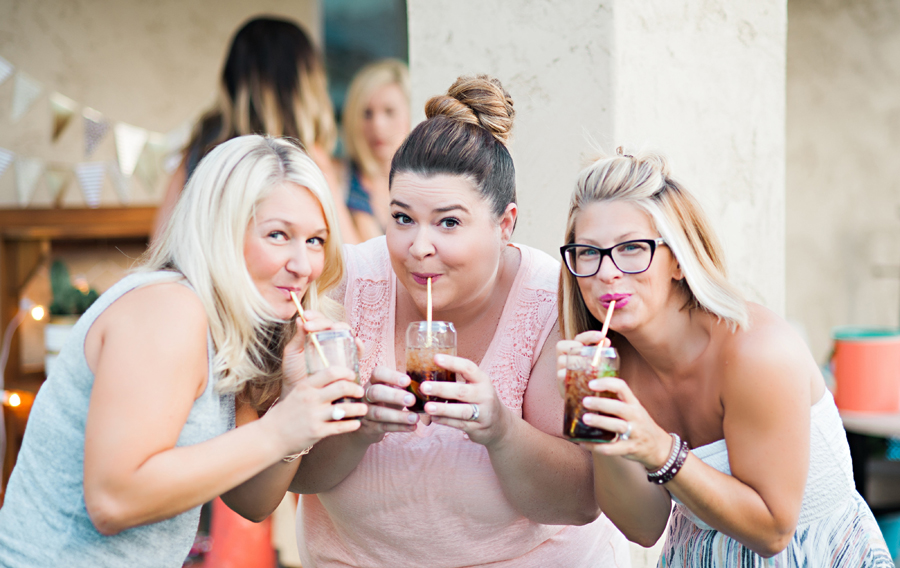 I seriously can't imagine my life right now without these strong gorgeous women, they are all something to be celebrated for sure! Everyone needs a tribe like this.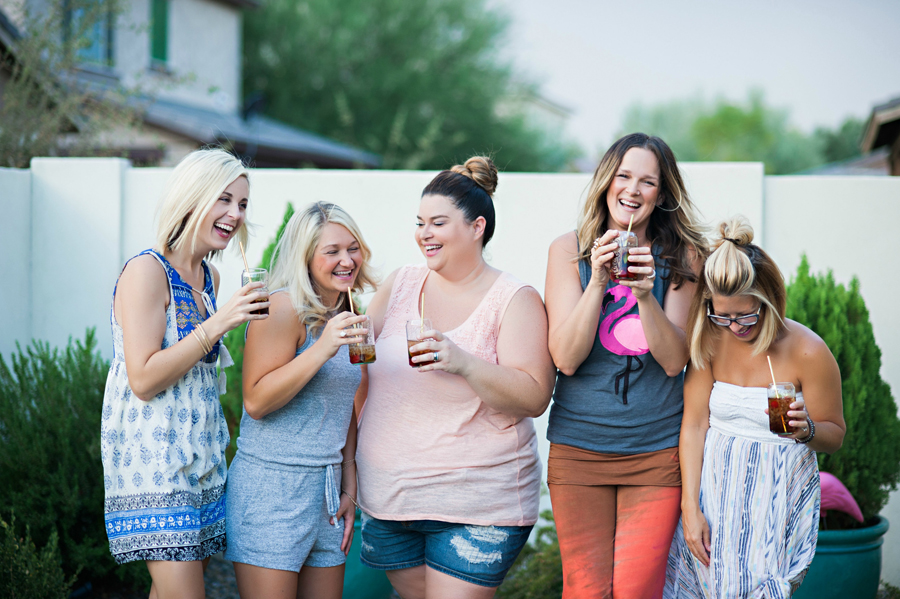 For Olympic athletes, gold signifies the pinnacle of success – the result of years of training, dedication, and commitment. Winning a gold medal is an amazing achievement that only a lucky few get to experience. Coca-Cola believes that gold medal moments exist beyond the podium. No need to be an athlete to have one, they are the happy and funny moments in your every day life that everyone enjoys. Whether your #ThatsGold moment is big or small they are exciting and deserve to be celebrated. Coca-Cola wants to see your gold moments with their #ThatsGold campaign for the Rio 2016 Olympic Games.
What is a Gold Moment? It's spreading happiness. Moments that are inspiring, fun and feel contagious. They are fun, funny, real, authentic, and spontaneous. What are some of your #ThatsGold moments? I'd love to hear, be sure to leave a comment below, or post your #ThatsGold moment to Facebook, Twitter, or Instagram using the hashtag #ThatsGold for a chance to win a #ThatsGold prize. Don't forget to drop your link below! Be sure to tell me what your favorite Olympic event is to watch too, I love watching Gymnastics.
Be sure to tune into the Opening Ceremony for the Rio 2016 Olympic Games on Friday, August 5th on NBC. Coca-Cola has been a worldwide sponsor of the Olympic Movement for more than 80 years. As the Olympic Movement's longest continuous partner, Coca-Cola is committed to bringing fans closer to the world's most watched and celebrated international sporting event.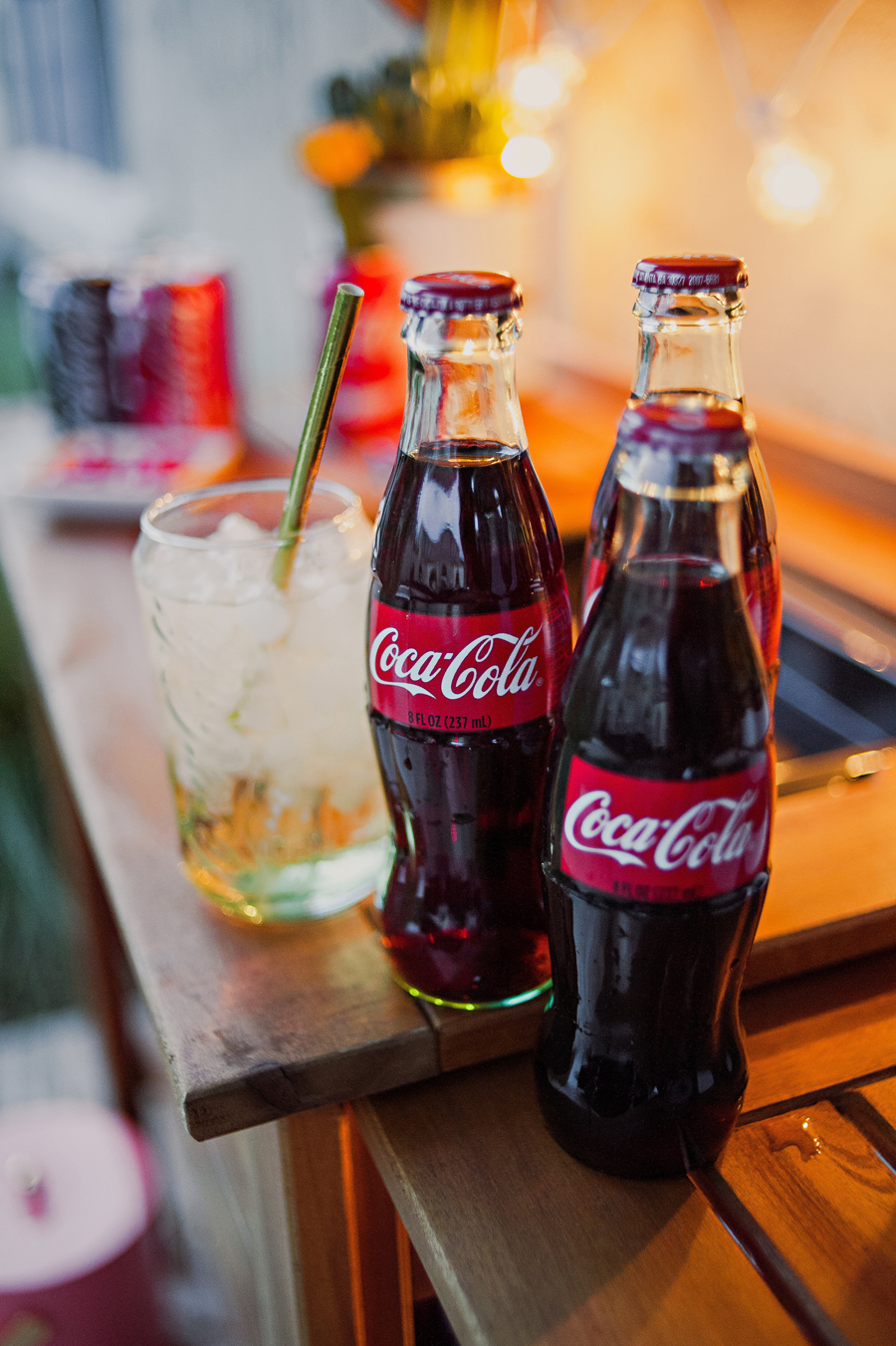 Thanks to our friends at Coca-Cola one lucky winner is going to receive a #ThatsGold Prize valued at $385. All you need to do is share your #ThatsGold moments on facebook, Twitter, or Instagram using the hashtag #ThatsGold. Be sure to enter below using the rafflecopter widget.
(Sweepstakes ends on Monday, August 8th at 11:59 pm MST. The winner will be chosen at random via random.org and will be contacted within 24 hours of being picked. The winner will have 24 hours to respond via the email address provided in the entry to accept the prize pack otherwise, another winner will be chosen. This prize pack was provided by The Coca-Cola Company, The Coca-Cola Company is not a sponsor, administrator or connected in any other way with this contest. You're not required to promote Coca-Cola for a chance to win, although if you choose to do so please remember to use the #ThatsGold hashtag or another disclosure that you are posting the photo or link as part of a contest entry. Must be 18 years or older, and live in the United States. No P.O. Box addresses will be accepted. Prize Packs will be fulfilled via Fast Horse, The Crafted Sparrow is not liable for any lost or stolen packages.)
DISCLOSURE | This post is sponsored on behalf of my friends at Coca-Cola. All opinions and ideas are my own. Prizes provided by The Coca-Cola Company.