DISCLOSURE | This post is sponsored on behalf of Floracraft® Make It: Fun Crafts®. All opinions and ideas are 100% my own. This post may also contain affiliate links.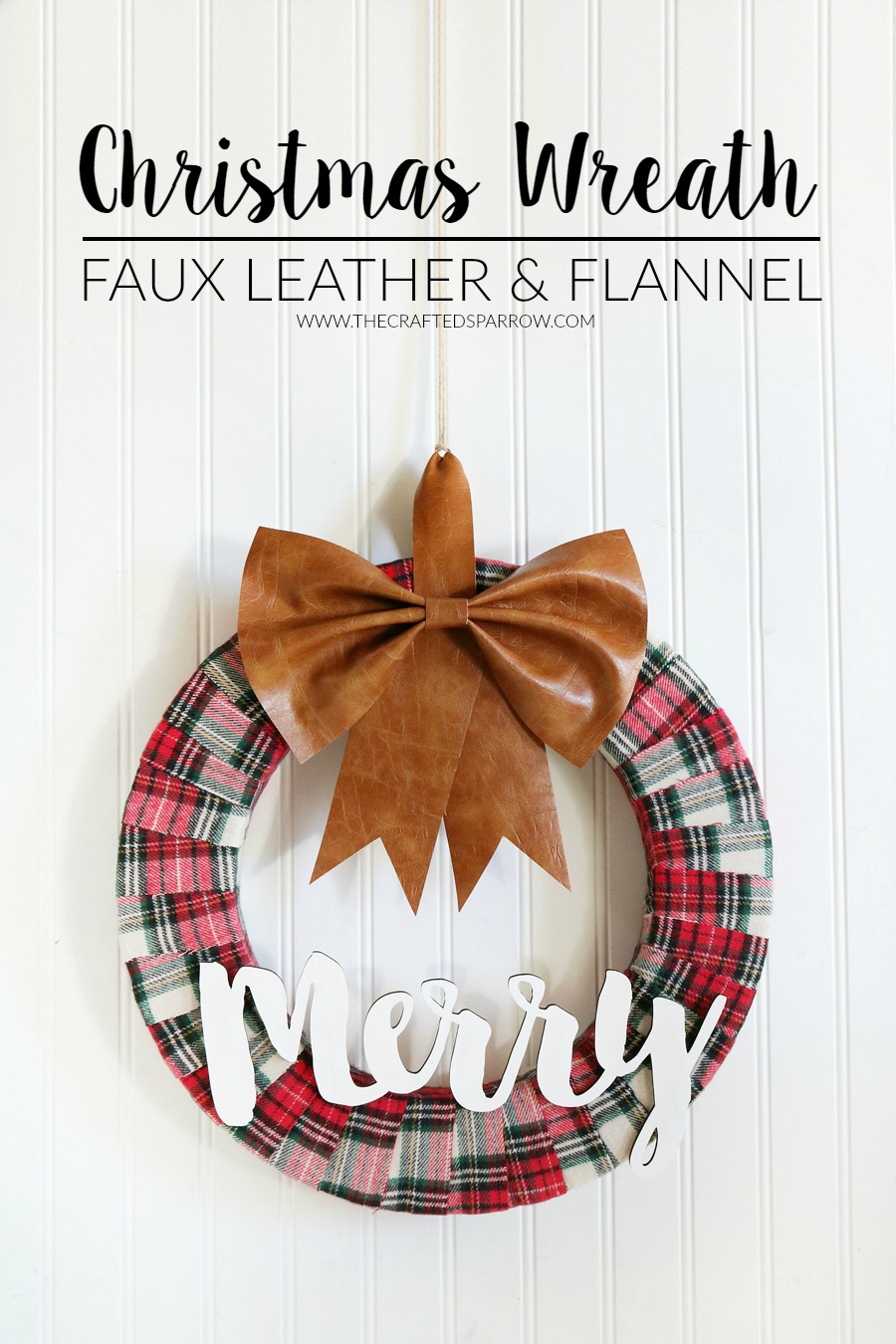 I'm finally just now seeing the bottoms of my Christmas decorating tubs, you guys…I'm so behind this year. Between life happening and Thanksgiving I didn't get my decor up as early as I'd like to have, but I'm almost done and as soon as I get it photographed I will post it. Until then I thought I'd share the cute Faux Leather & Flannel Christmas Wreath I made this past weekend with you.
This wreath was inspired by the new Make It: Fun Crafts Holiday Ebook, there are so many cute ideas in this Ebook. Perfect for those weekend crafting sessions or girls craft nights this month! Be sure you check it out, I bet you'll get inspired to make something.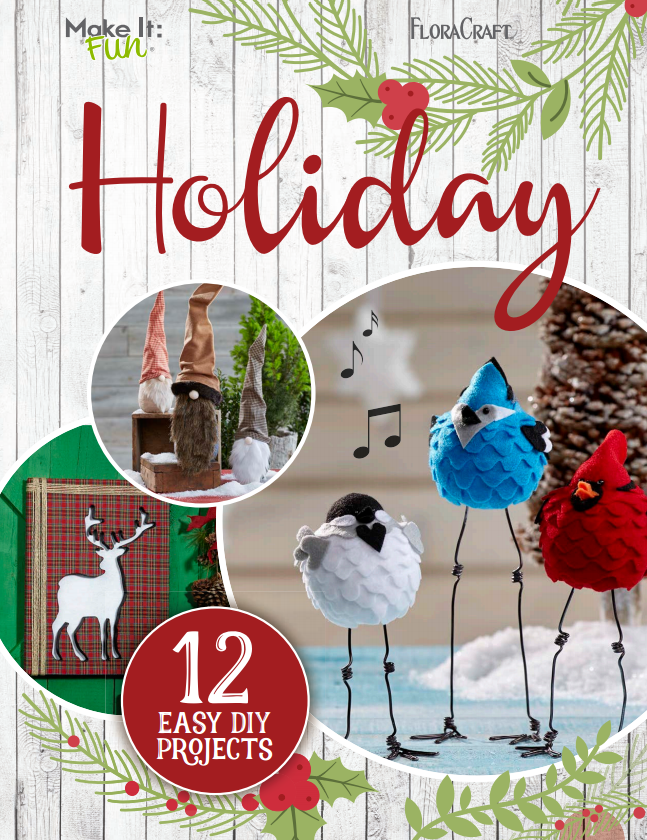 Supplies:
FloraCraft 16″ Foam Wreath
Plaid Flannel Fabric, cut into 2″ strips
Faux Leather, I found mine at Joanns
Glue Gun
E6000 Glue
Scissors
Wood Plaque or Laser Cut Wood Saying
Small Pins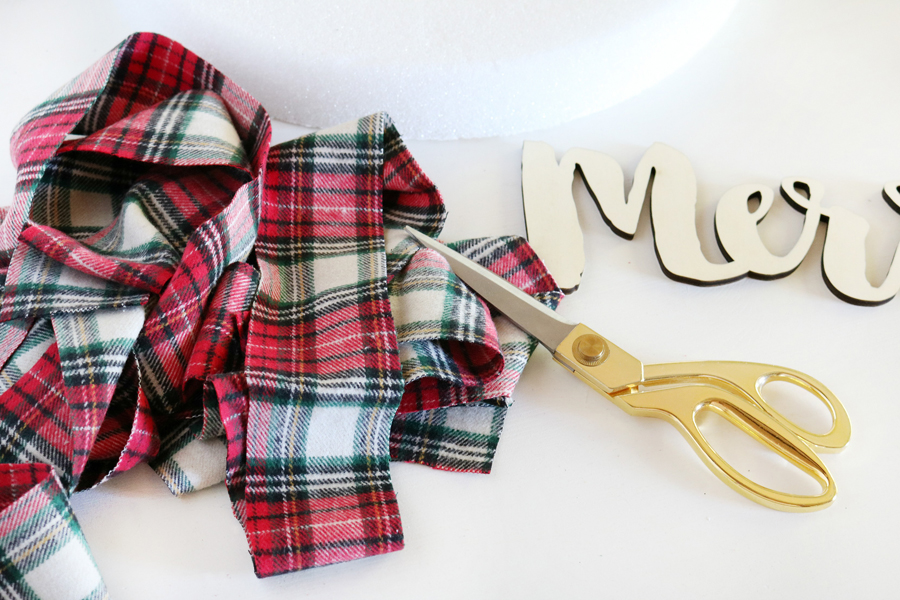 Start by cutting your flannel into 2″ strips with a pair of sewing shears or sharp scissors. You'll need about 1/2 a yard of fabric for this wreath size.
I also cut the faux leather for my bow and tails and set them aside. You will need one piece that measures about 6.5 x 9″ for the main bow piece, a small 1 x 3″ wide strip for the center of the bow, and for the tails you can cut two 2.5 x 7″ pieces. You will also need a strip that measures 1.5″ wide and as long as you'd like for the hanger.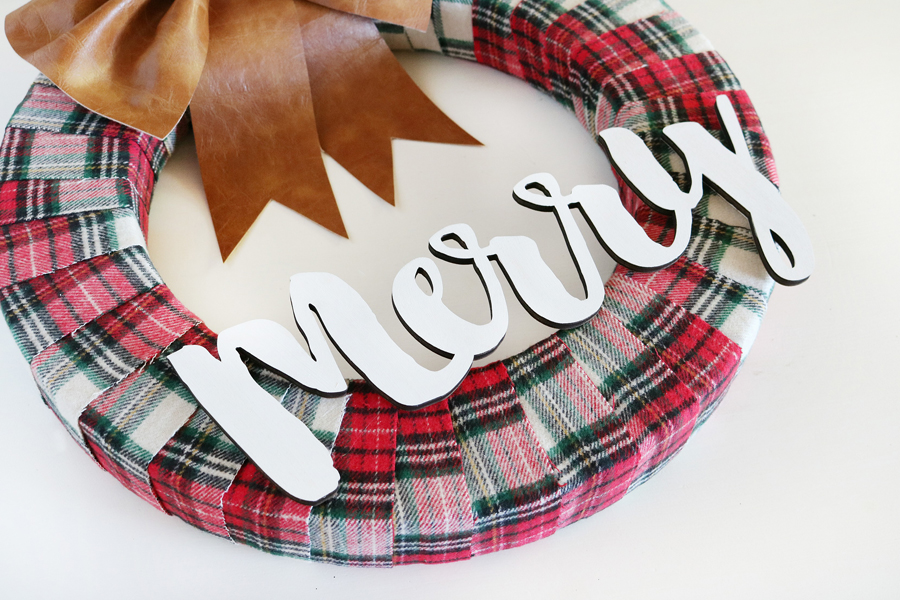 Wrap your entire foam wreath in your plaid flannel strips, being sure to pull and wrap them tightly to avoid lumps and bumps, securing with small head pins to the back of the wreath as you go.
Once the entire wreath is covered in plaid it's time to add the wood plaque or saying. I found this cute unfinished laser-cut wood saying in the Target dollar spot for $3. So cute right!?! It was the perfect size for my wreath, I just wanted it to pop a little more against the plaid so I painted it white with some acrylic paint. Then I hot glued it to the front of my wreath.
To make the bow it couldn't be any easier. Simply take the 6.5 x 9″ piece of faux leather and scrunch the middle section and pinch to hold in place, then do this on the top section of the rectangle and bottom, all while still pinching in place. Place hot glue in between each fold on the front and back to secure the bow shape.
Note: Hot glue isn't the glue of choice for faux leather as it will peel off, so if you have extra time use the E6000 and wrap the center of the bow with tape will it dries in place.
Add your small center band around the bow, secure using a small amount of E6000 and a dot of hot glue at the back. The hot glue will hold the leather in place while it dries. Example: I place a small bead of E6000 about 1/2″ from the end and glue down, then add a small bead of hot glue to the very end of the fabric and press down.
I secure the tails the same way to the back of the bow. Once the entire bow is done it's ready to go on the wreath, but first you will need to add the hanger. You can simply pin the long 1.5″ strip of faux leather to the top of your wreath in a loop.
Glue on bow with E6000 and let it sit to dry before hanging for 24 hours.
I love that this Faux Leather & Flannel Christmas Wreath is easy to make, it really is the perfect project for a cozy night of crafting or a quick weekend project in under an hour. Plus, I bet if you looked around you might have an old flannel shirt and some other fabrics you can use already lying around.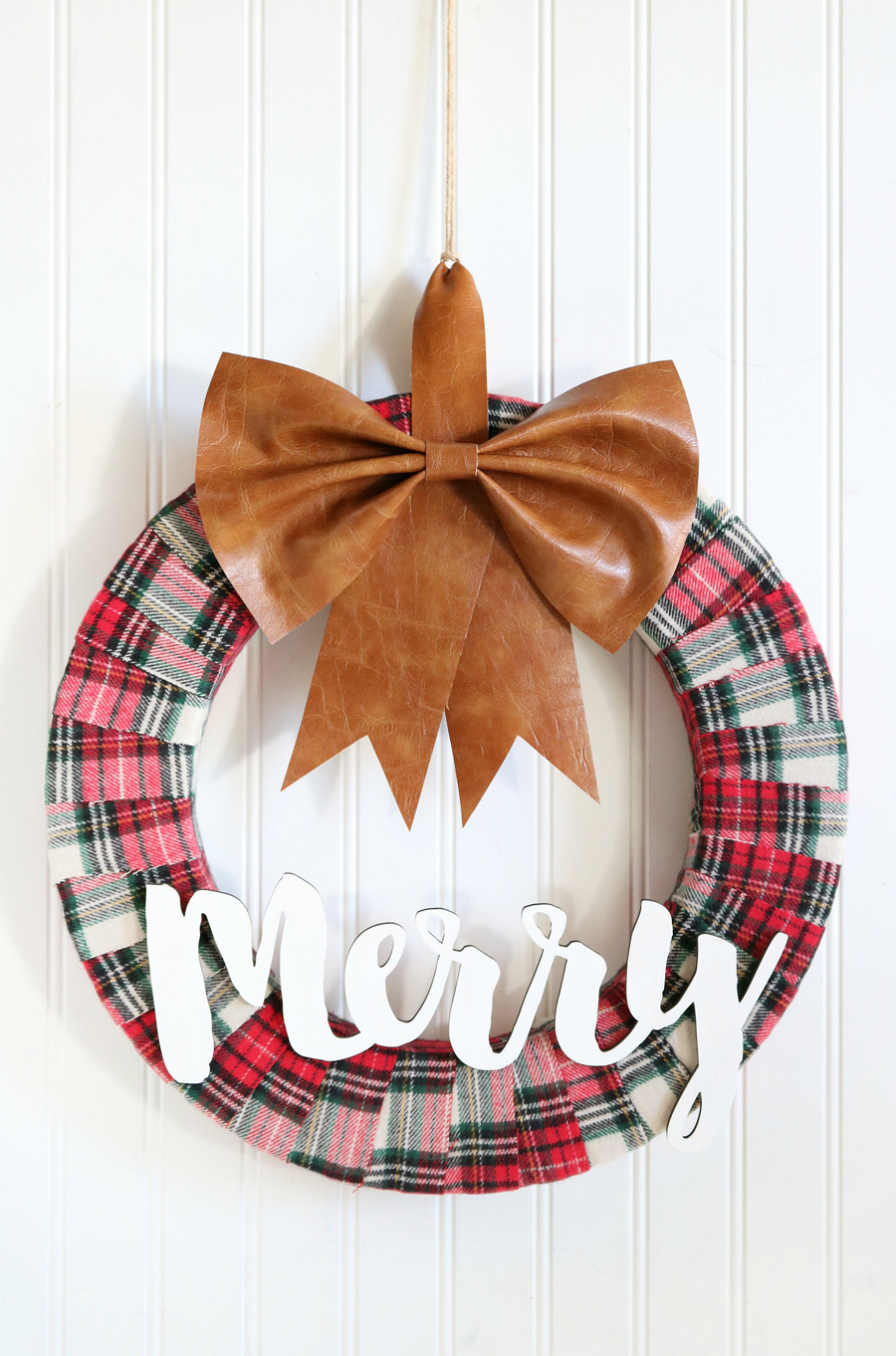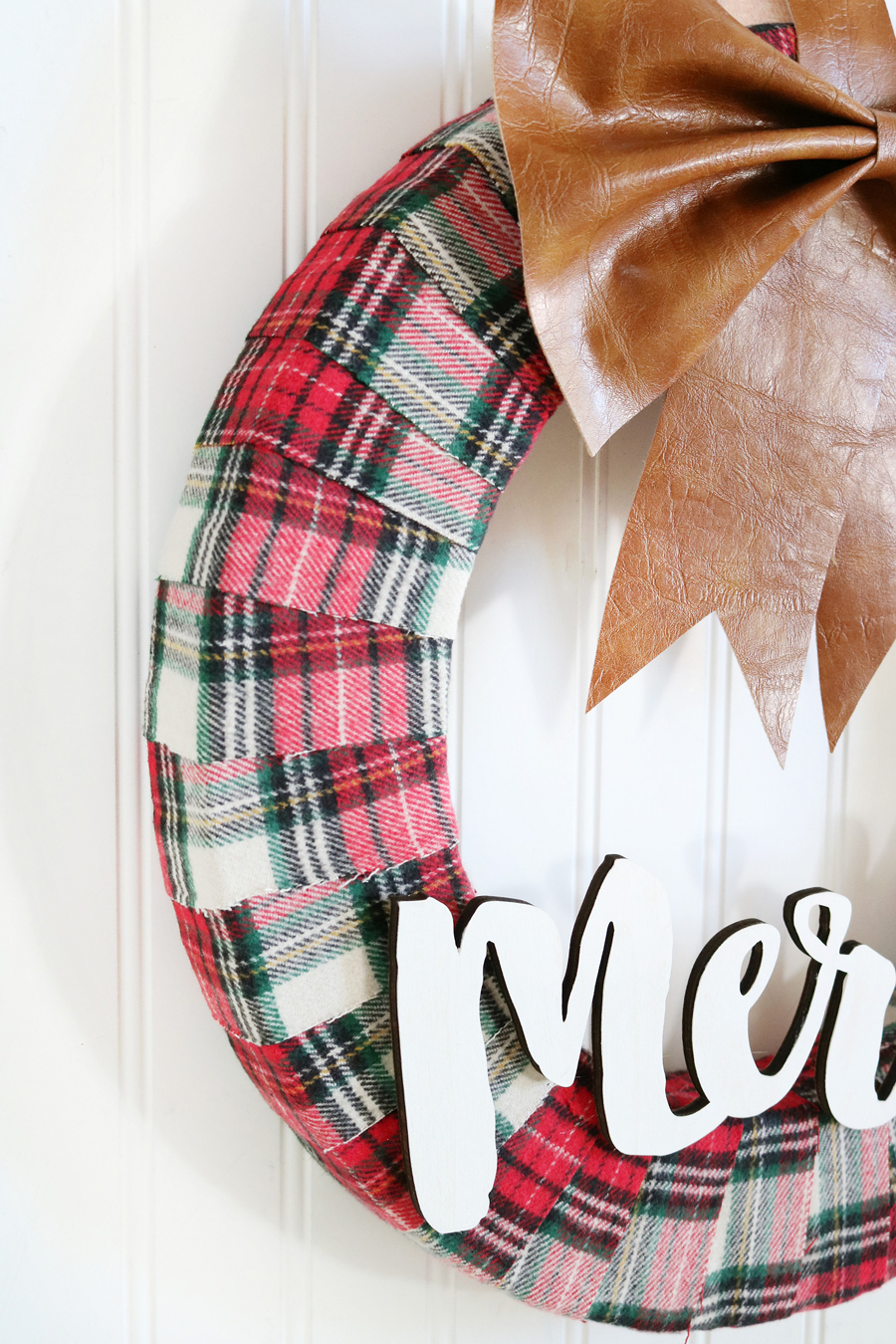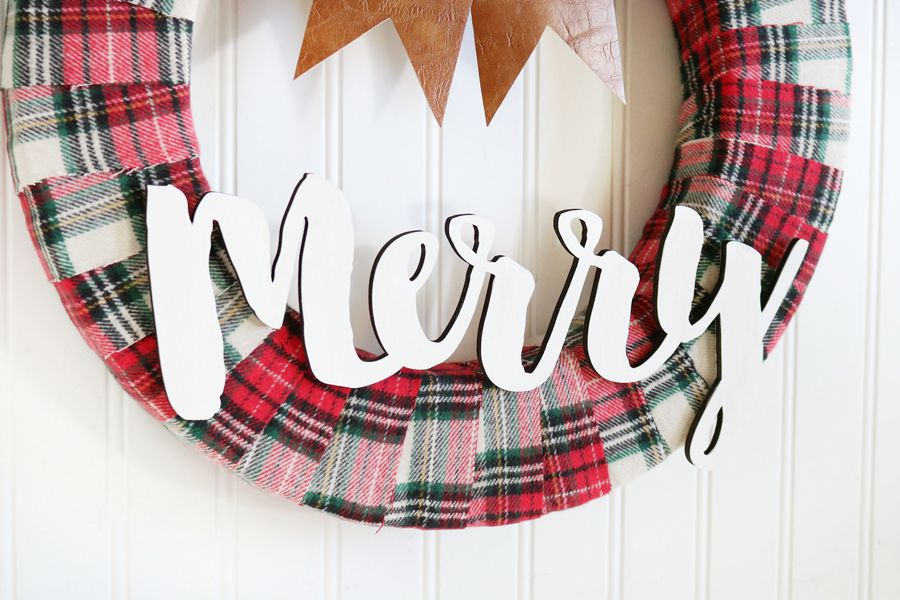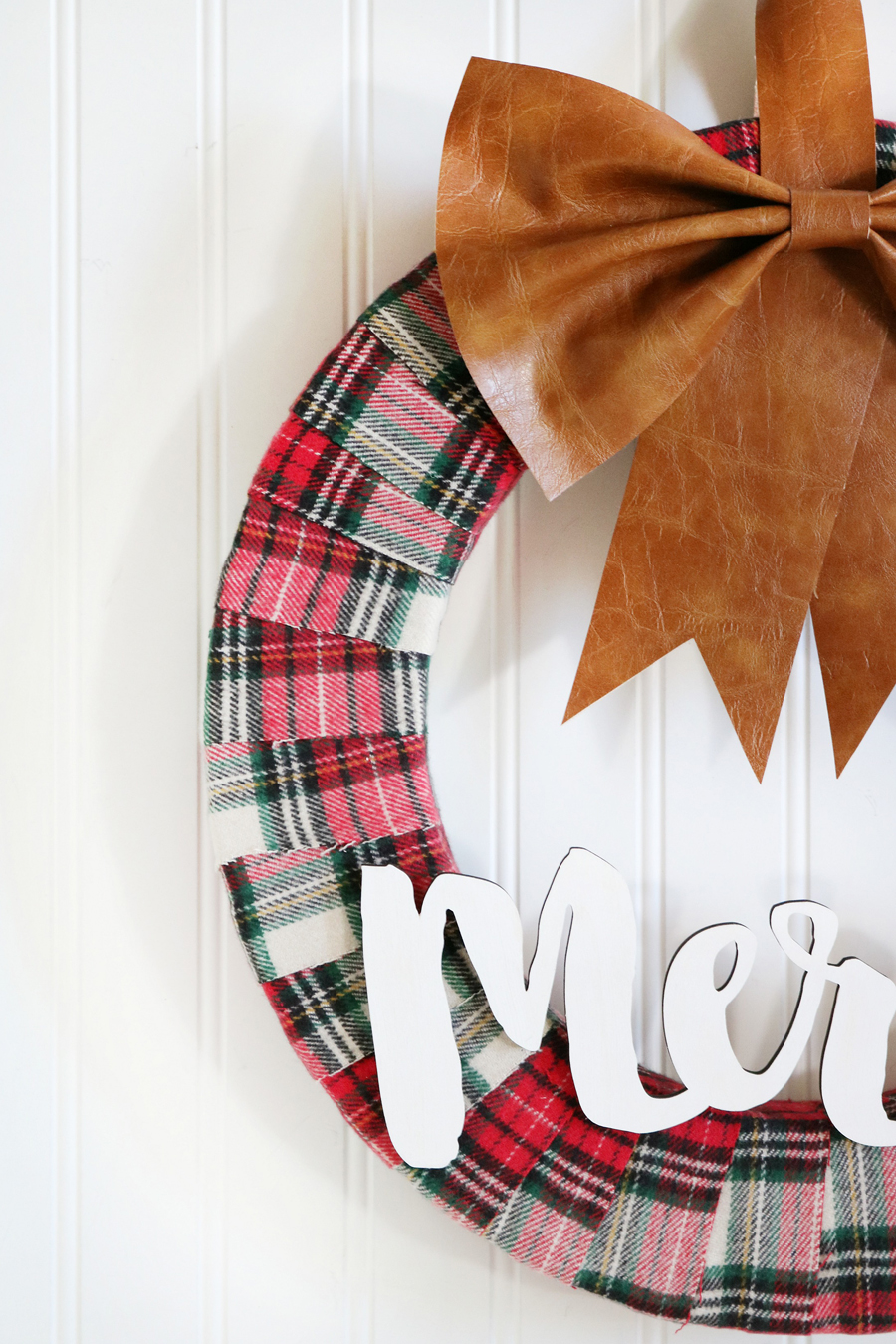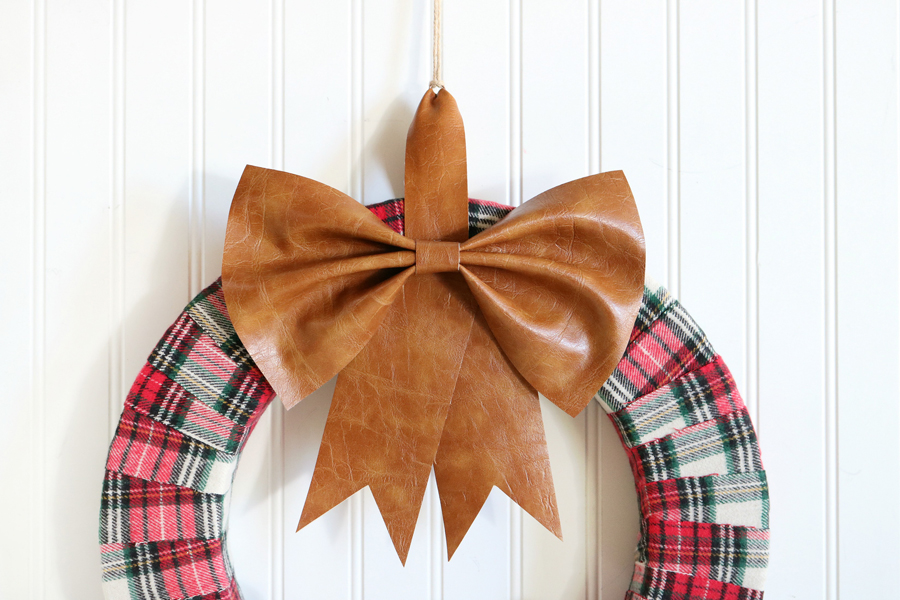 If you loved this Faux Leather & Flannel Christmas Wreath, be sure to check out these other ideas…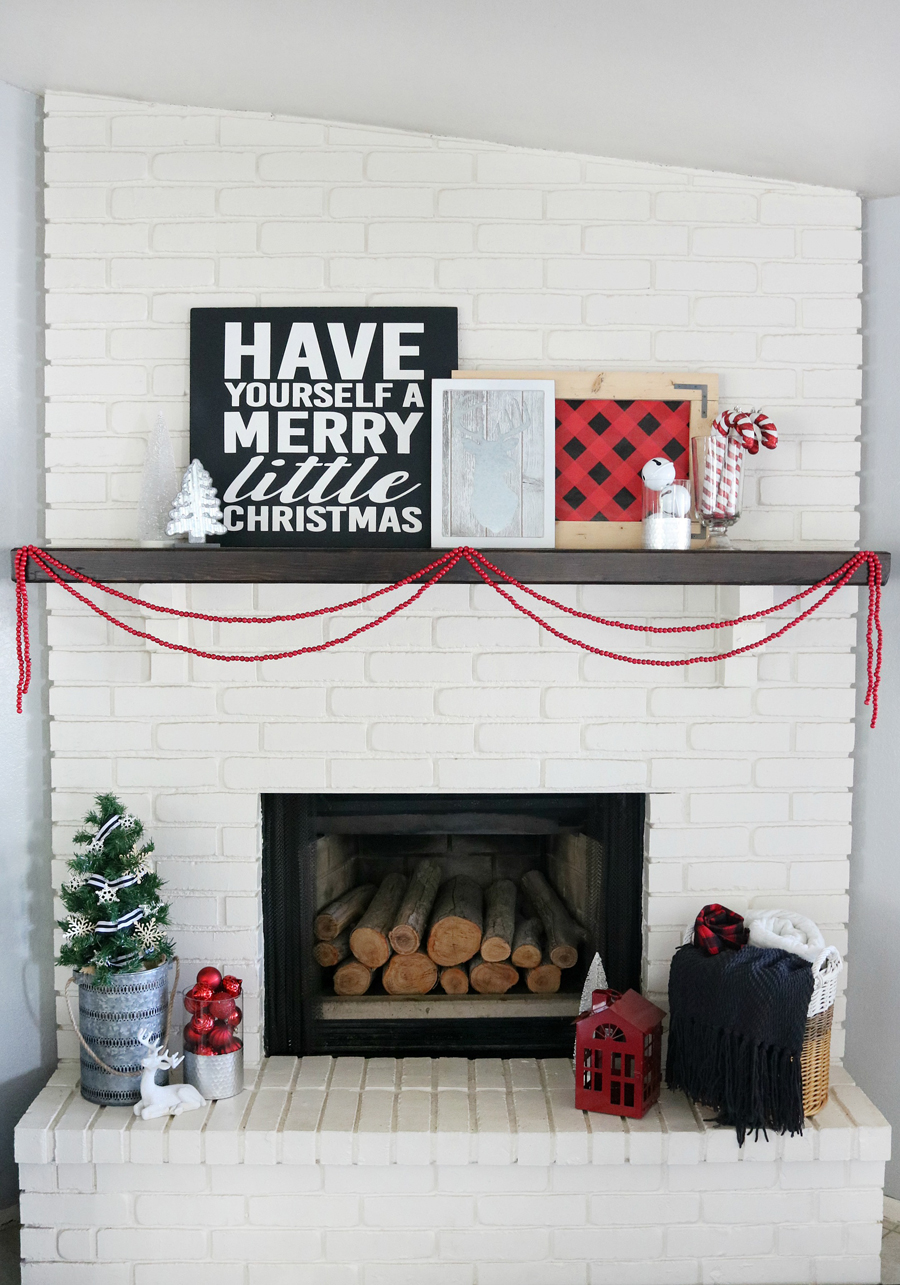 Buffalo Check Holiday Mantel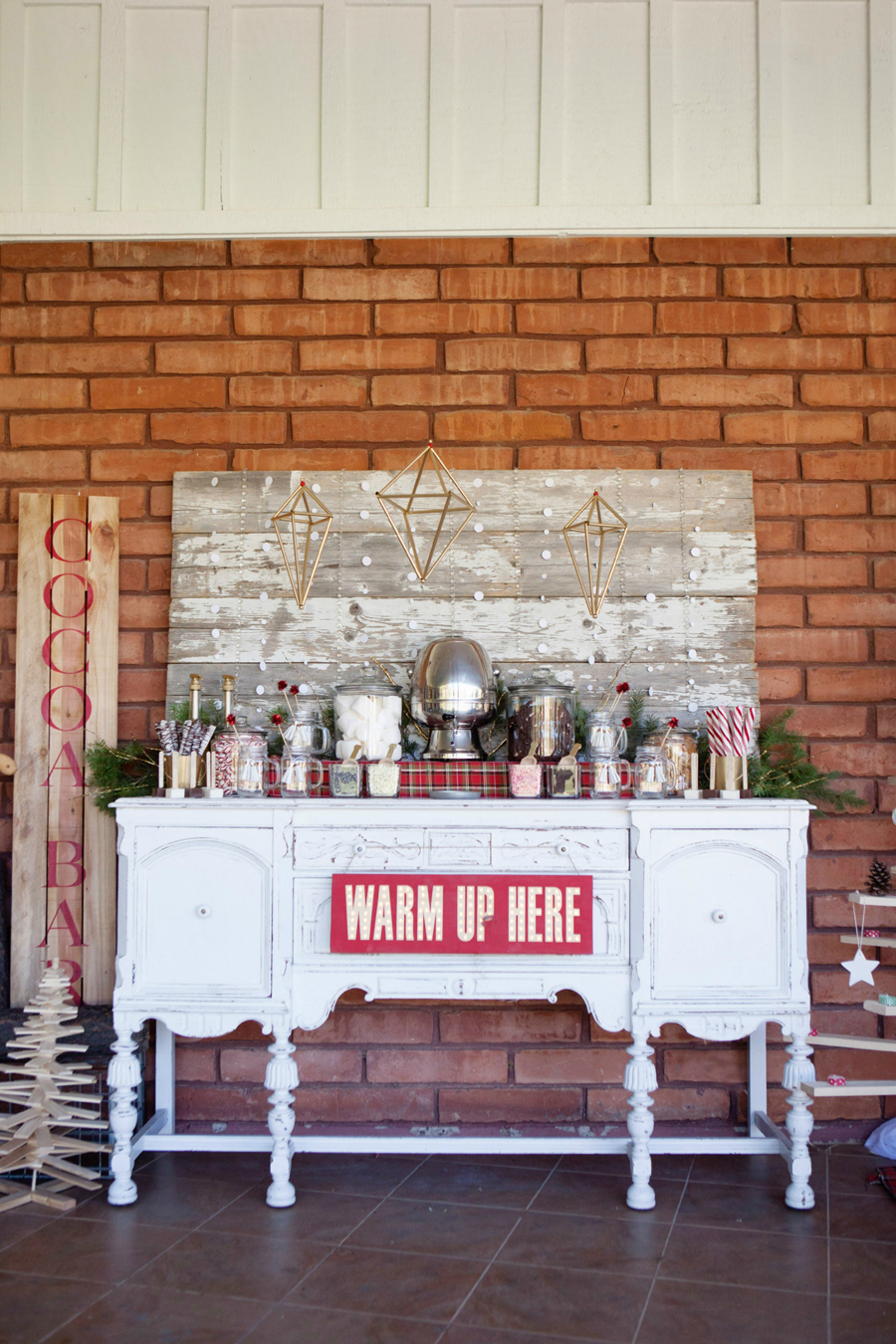 Merry & Bright Hot Cocoa Bar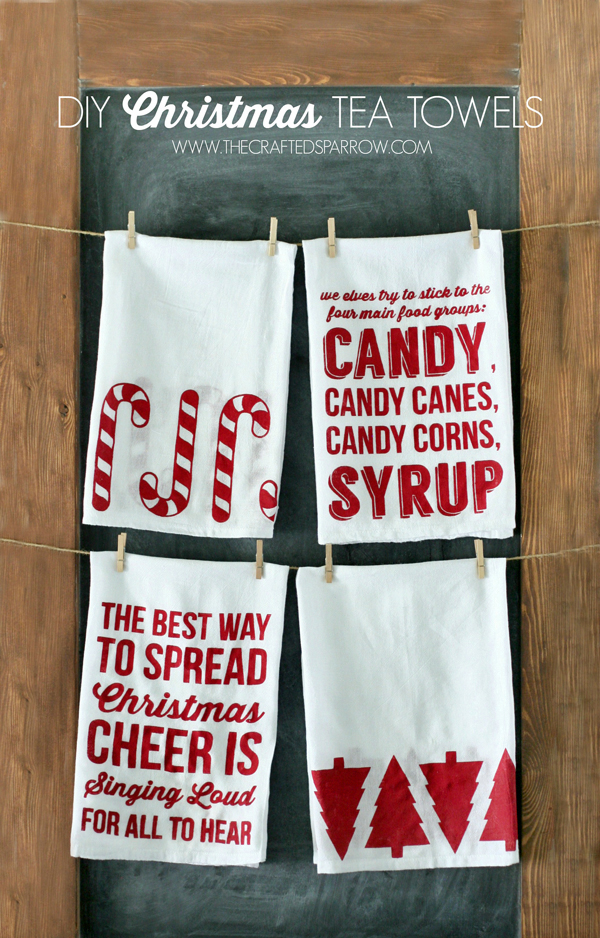 DIY Christmas Tea Towels