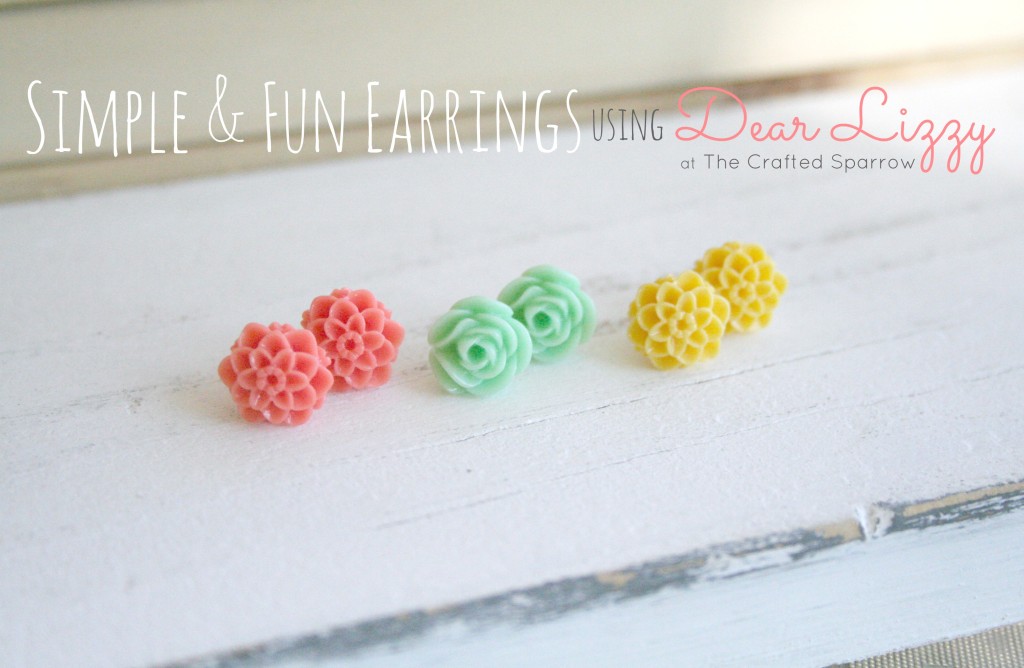 If you have been following me on Instagram lately you may have seen my recent jewelry crafting in prep for the SNAP! Conference. I love creating my own pieces of jewelry and accessories. So when I saw the mini flower adhesive backed cabachons in the collection of fun Dear Lizzy and 5th & Frolic line I was able to play around with recently I got very excited. Today you can see just how easy it is to create some
Simple & Fun Earrings using Dear Lizzy products
.
Supplies:
Dear Lizzy Adhesive Backed Flowers or Cabachons
E6000 Glue
Earrings Posts & Backs to fit
It's really simple I promise…ready?!
Remove adhesive backing from the Dear Lizzy Flowers, it should peel right off.
Place a small amount of E6000 on to the flat surface of an earring post.
Press the small flower cabachon to the earring post that has E6000 on it.
Place earrings post facing up to dry for 24 hours.
Decide which awesome pair of earrings your going to wear first!
I just love these colors, they are so perfect for spring & summer!