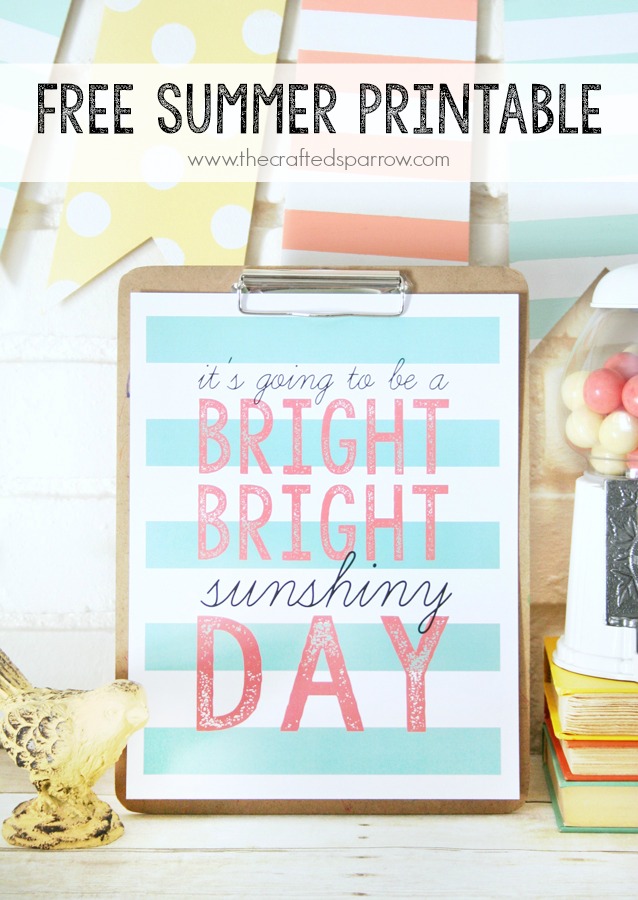 A couple of weeks ago we hosted a huge Kick Off Summer Giveaway, for my gift package I created some fun Summer printables.  Today I'm sharing one of this Free Summer Printable with you.
The bright Summer colors and stripes on this Free Summer Printable make me so happy, and I hope it will make you happy too.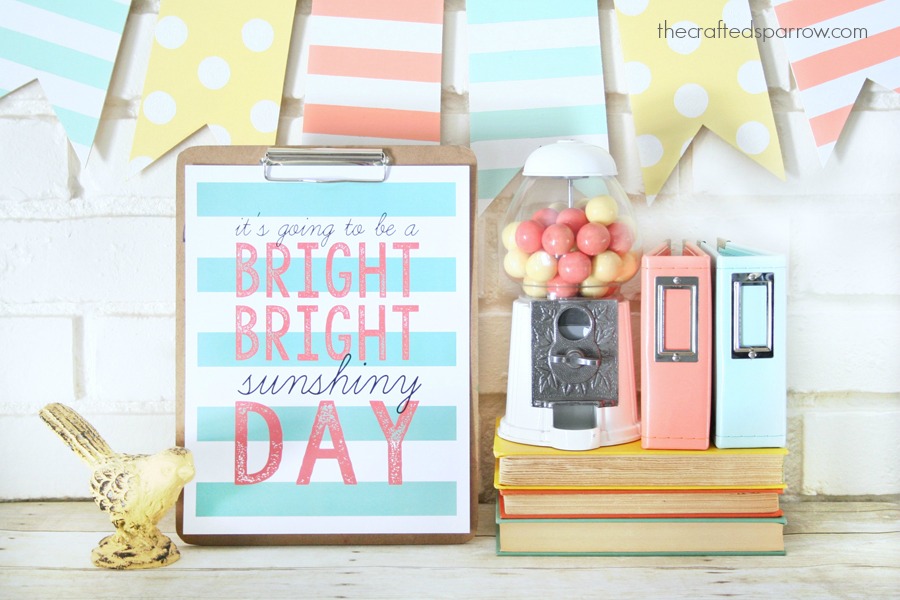 I love the song "I can see clearly now" and this summer printable was inspired by that song. It's a great reminder to make everyday Bright!
If you are ready to print this Free Summer Printable all you need to do is click HERE.
When you print it, you will get the best print quality by printing on matte photo paper.  You can either frame it or hang it from a cute and simple clipboard like I did.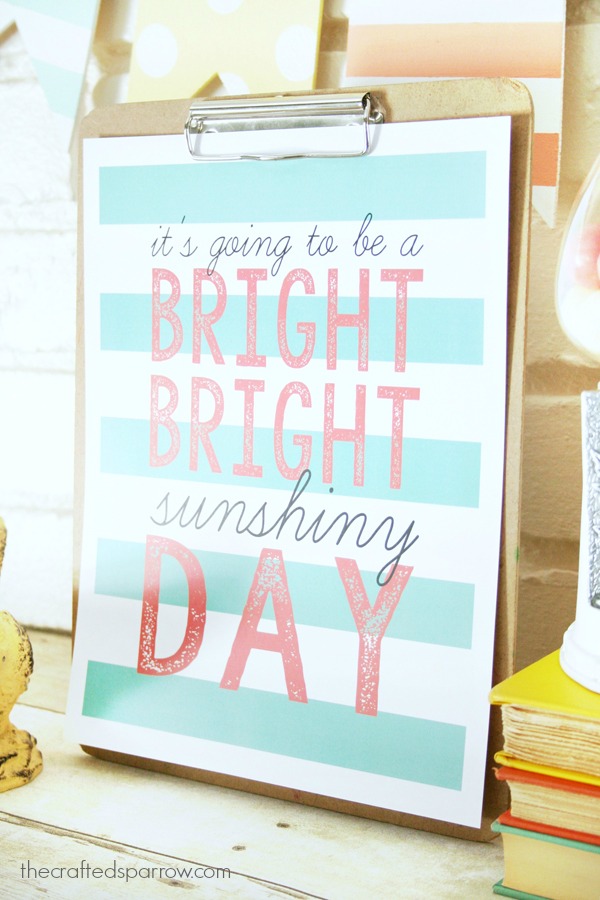 Be sure to check back tomorrow for the coordinating cupcake / food topper printables that were also featured in the Kick Off Summer Giveaway.