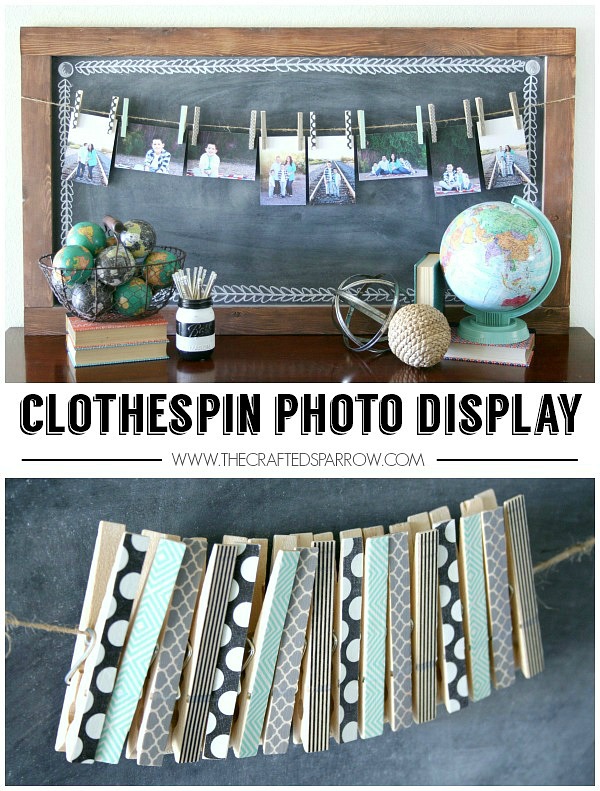 I love displaying our family pictures that we have taken every year, and I'm always looking for a new way to make that happen. This Clothespin Photo Display is the perfect solution for displaying photos, art projects, and much more.
There are a couple of reasons I love this project…It's cute, it is super easy to make, the cost is super budget friendly and you probably have most of the supplies already on hand.
Supplies:
–  Americana Decoupage (satin)
–  Foam Brush
–  Washi Tape
–  Patterned scrapbook paper (optional)
–  Clothespins
–  Xacto Knife or Small Scissors
–  Jute Twine, ribbon, or bakers twine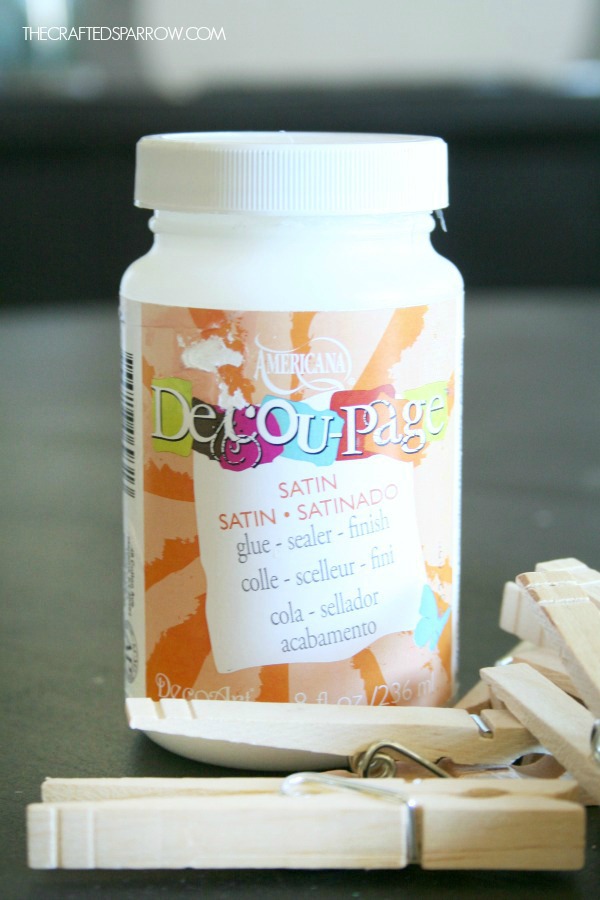 If using patterned scrapbook paper for this project cut some thin strips ahead of time that will fit the clothespins.  You can always trim excess off later.
Use a foam brush to lightly brush decoupage on one side of the clothespin.  Place a strip of washi tape or patterned scrapbook paper over the decoupage.  Press firmly.
Use the xacto knife or scissors to trim away any excess washi tape or scrapbook paper.
Apply a second light coat on top of the washi tape or scrapbook paper.  Place your clothespins aside to dry.
(The large polka dot patterned clothespins are scrapbook paper, the rest are washi tape.)

Once dry, string your clothespins on to your jute twine or whatever stringing material you choose.
You can use any size clothespin for this project from small to regular sized.  The regular sized pins can be found at any dollar store in a large package, so they end up being the most cost-effective.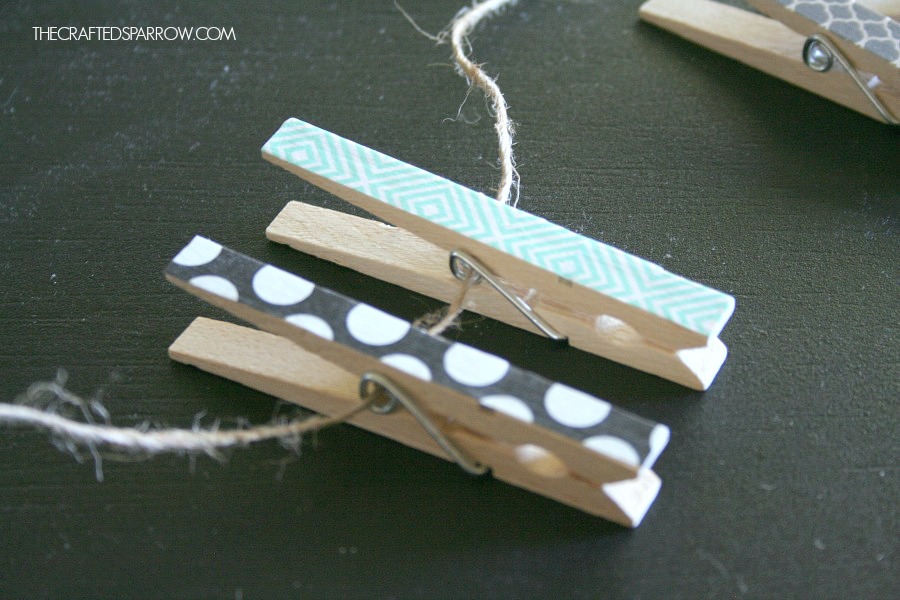 Now your ready to hang your Clothespin Photo Display anywhere you'd like.  I placed mine over one of my favorite chalkboards and added some of our recent family pictures.
I can swap out the photos any time I want, and I could easily move this cute display to any space in my house.