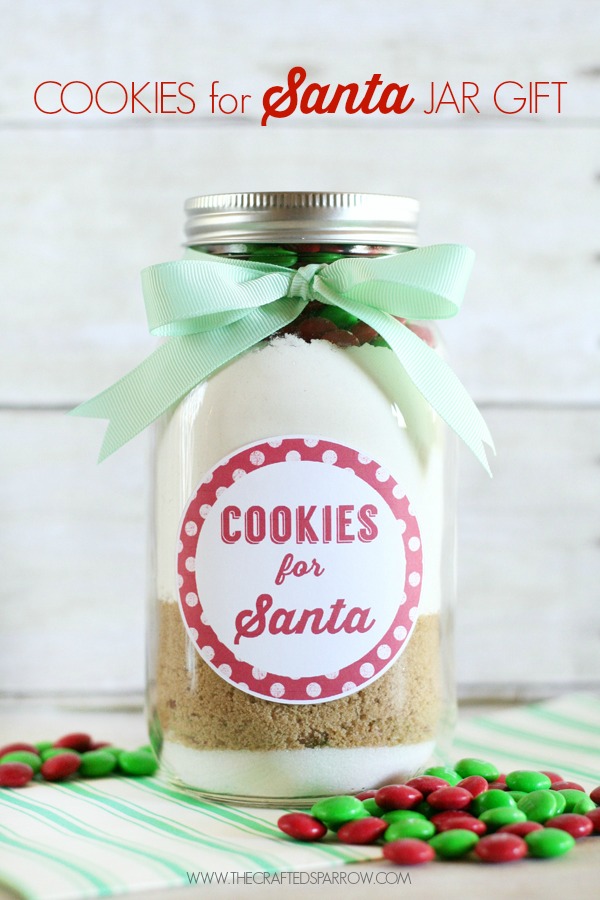 The other day I shared these super fun and festive DIY Christmas Tea Towels, I thought it would be fun to show you one more quick and easy Christmas gift that costs less than $10 to create. This Cookies for Santa Jar Gift would be the perfect gift for any friend or neighbor this holiday season. You can even pair it with the DIY Christmas Tea Towels.
This was the first time I've tried the new Print & Cut feature with my Cricut Explore machine, if you want to learn more about it you can go HERE. I loved using this new feature, there are so many great projects you can make with it. Not only does Cricut have a new Printable Sticker Paper, they also have Printable Vinyl…how awesome is that?!
Before you get started with the Print & Cut feature you will need to calibrate your machine, in the link above it will explain how to do that. I promise it's super easy.
Supplies:
– Cricut Explore cutting machine
– Cricut cutting mat – if you have a light grip mat use it for this project, otherwise the regular mat will also work
– Cricut printable sticker paper
– Printer
– Quart size canning jar with smooth surface, I found mine at Hobby Lobby
– Cookie ingredients found in the recipe below
– Ribbon/Twine
To download the free images below just right-click and "save as" to your computer.
Open the images in Cricut Design Space by selecting the "Upload Image" option, then create the cuttable image. Size the front and back labels to 3″ in diameter, for the lid topper size it to 2.73″ in diameter to fit inside the jar lid.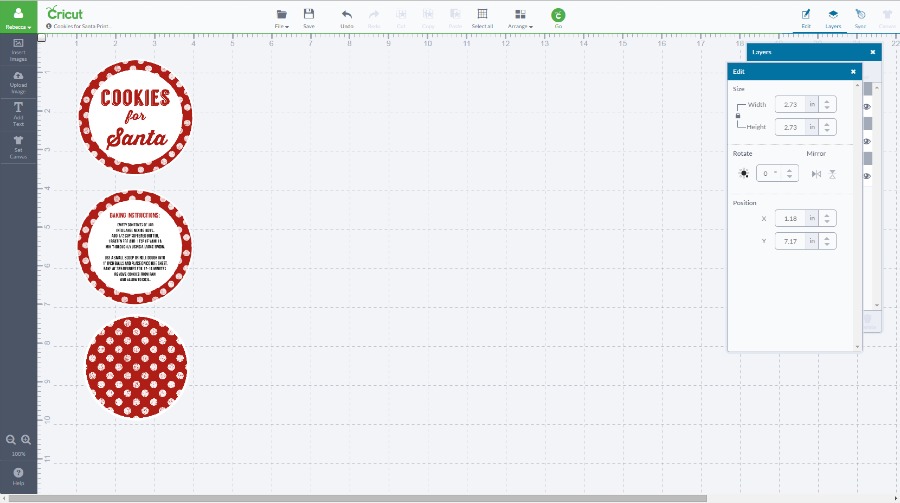 When you have the images ready to print and cut hit GO. Wait for the screen to prompt you, load your printable sticker paper face down in your printer and hit PRINT.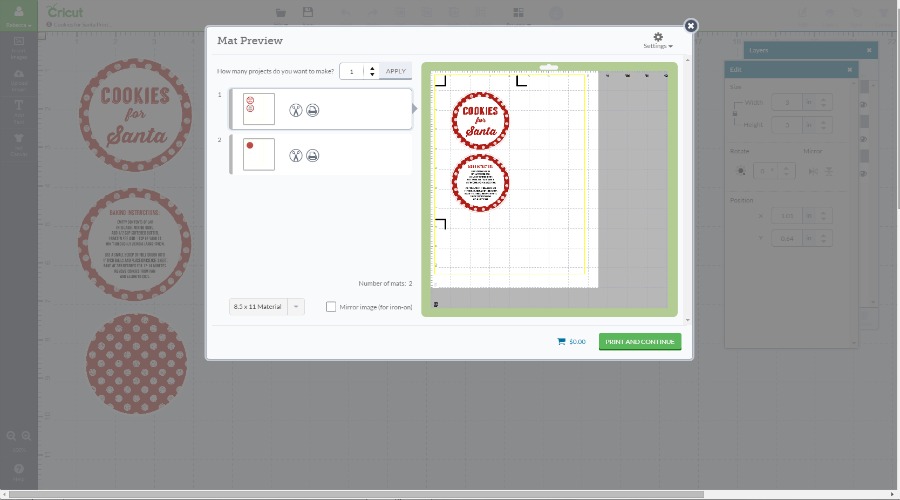 Place the printed sticker paper images on your cutting mat, being sure to align the left corners with the mat grid. LOAD the mat, and hit GO. Continue to follow prompts on Cricut Design Space until all three stickers are cut.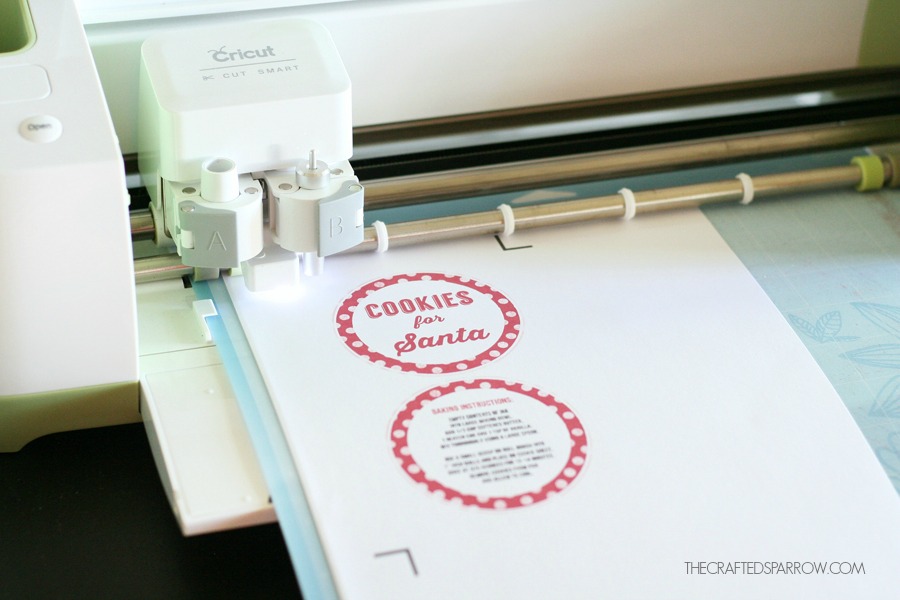 Don't worry if you don't own a Cricut Explore yet you can just download these images by right clicking each image and "save as" to your computer, then open in a program like Word, Publisher, or Photoshop and size to the same sizes listed in the previous step. Print on matte photo paper or white cardstock and cut by hand. Then use a tape runner to secure the labels to your jar.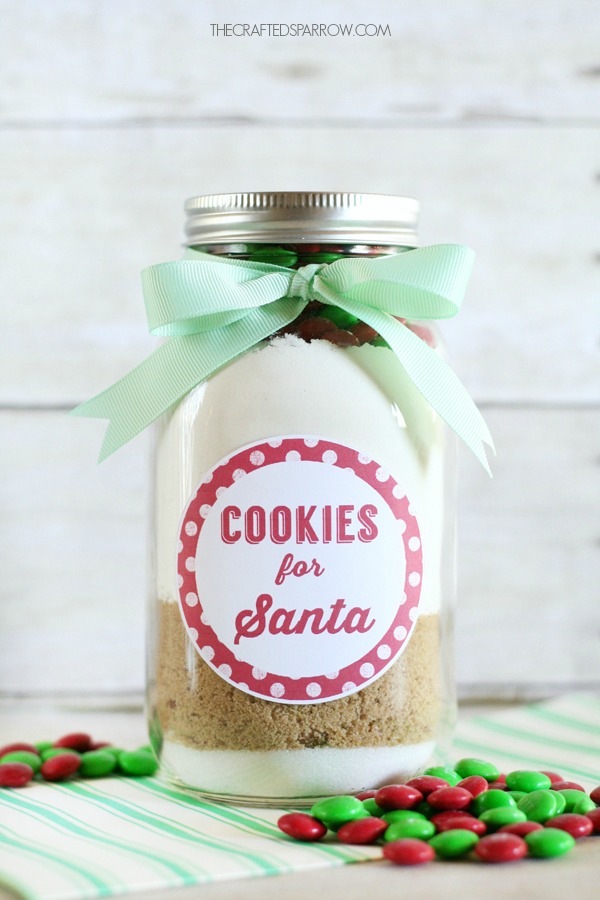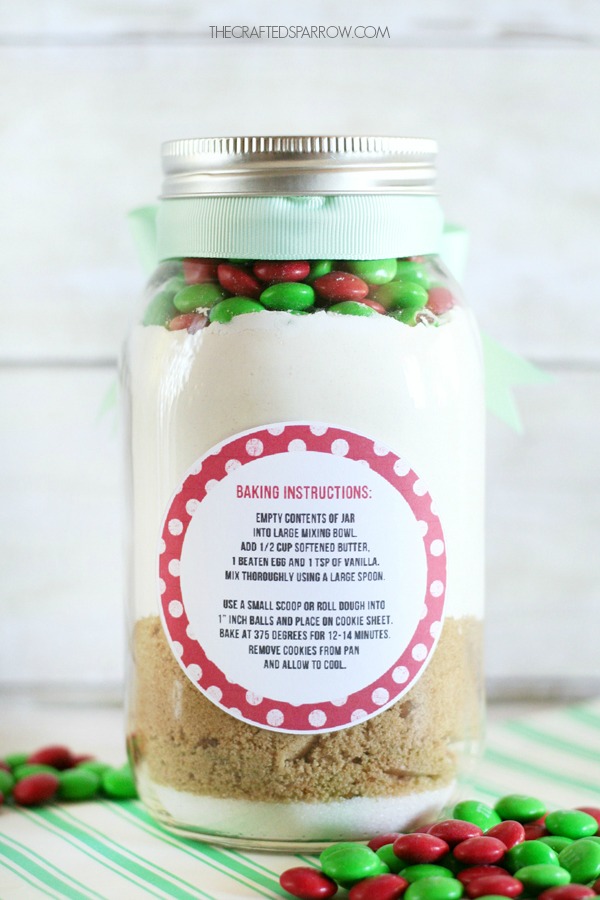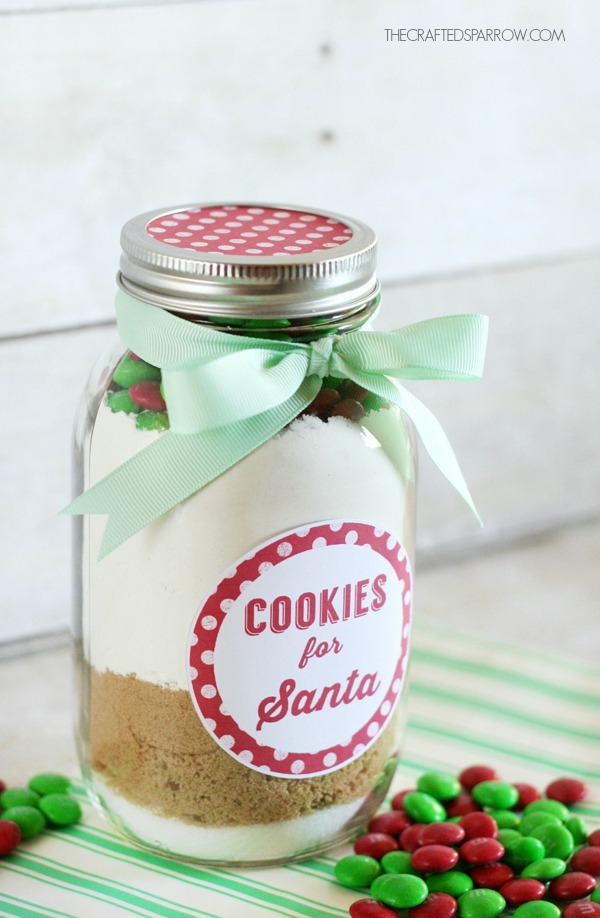 Cookie Ingredients:
1/4 cup granulated sugar
3/4 cup brown sugar
2 cups flour
1/2 tsp baking soda
1/4 tsp baking powder
1/4 tsp salt
1 1/2 cups M&M's, or chocolate chips
Wash and dry mason jar thoroughly. Layer your ingredients in the jar in the following order beginning with granulated sugar, brown sugar, flour, baking soda, baking powder, salt, M&M's or chocolate chips.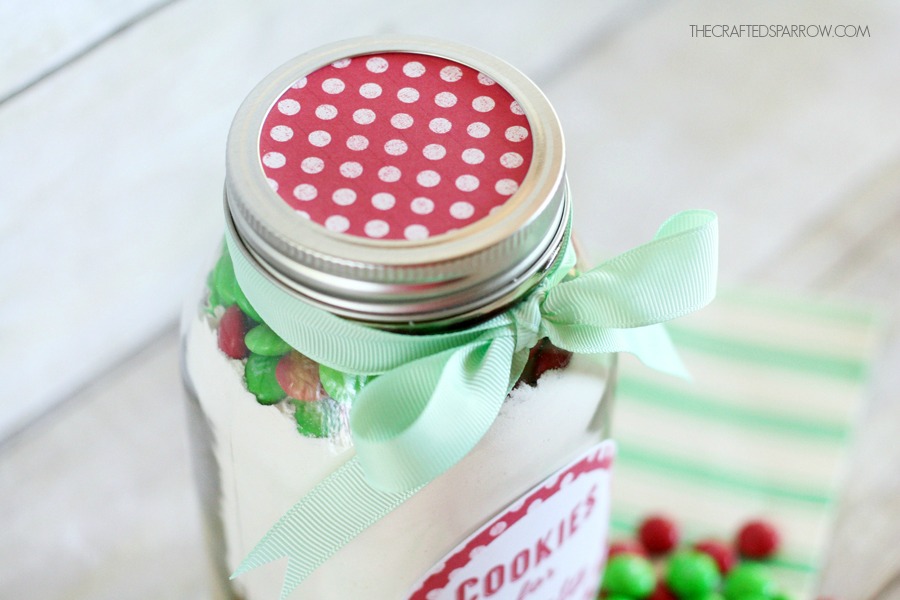 Don't forget to check out my other round 4 project for Circut Design Space Star, these DIY Christmas Tea Towels are another great gift idea under $10.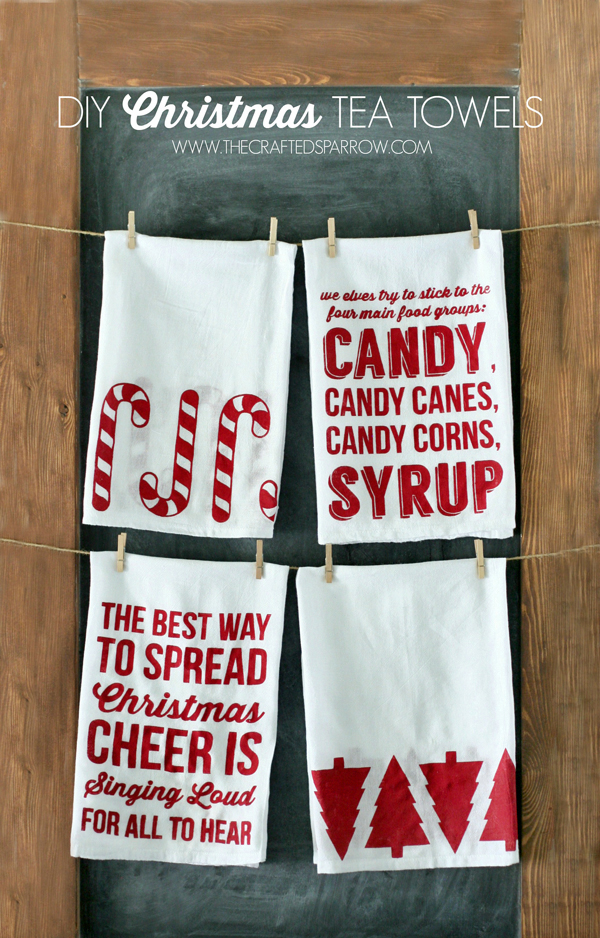 If you have a website and would like to join Cricut's Affiliate Network, sign up HERE.
Disclosure | I am a member of the Cricut Blogger Network. I may receive prizes in exchange for my winning projects. Even though I am not being directly compensated for these posts, I am under consideration for a prize with Cricut Design Space Star. All opinions are 100% my own.