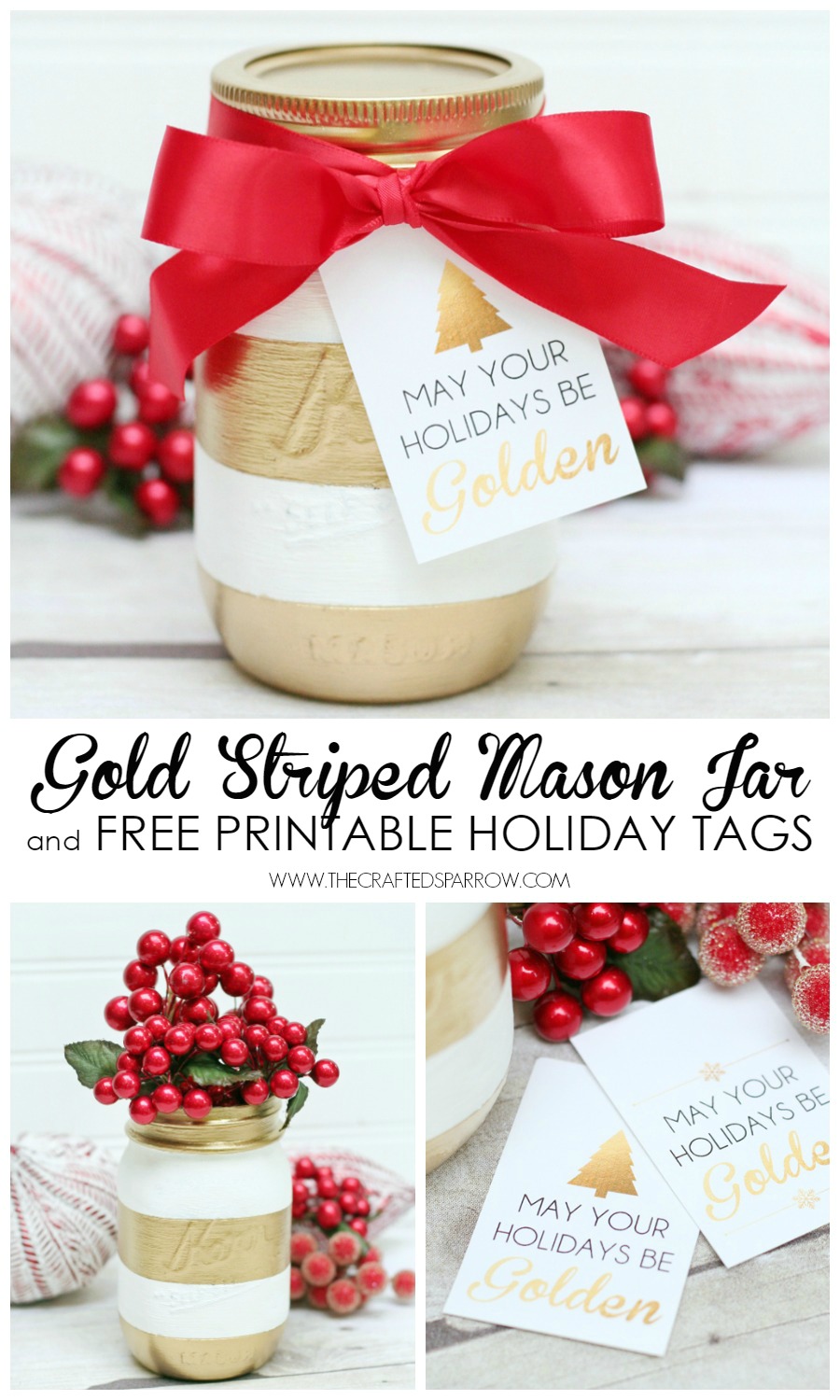 Some of my most popular posts have been my striped mason jars, with the holidays just a few weeks away I thought it would be fun to create a version that would be a great gift idea. I'm sharing this Gold Striped Mason Jar + Free Printable Holiday Tags to go with it. It also happens to be the 10th of the month and that means it's time for our monthly HOP. Our theme this month was Gold, be sure to check out all the amazing ideas from my friends below.
Supplies:
Mason jar
White chalky finish paint, or acrylic paint
Painters tape
Gold spray paint
Foam brush
Free printable gold foil holiday tags found below
I typically use chalky finish paint for these jars because it covers the glass so well. You can definitely use white acrylic paint, just know that you will need more coats of paint to cover the glass. To achieve the bright gold I needed to switch things up a bit and pair the chalky finish paint with some brilliant gold spray paint.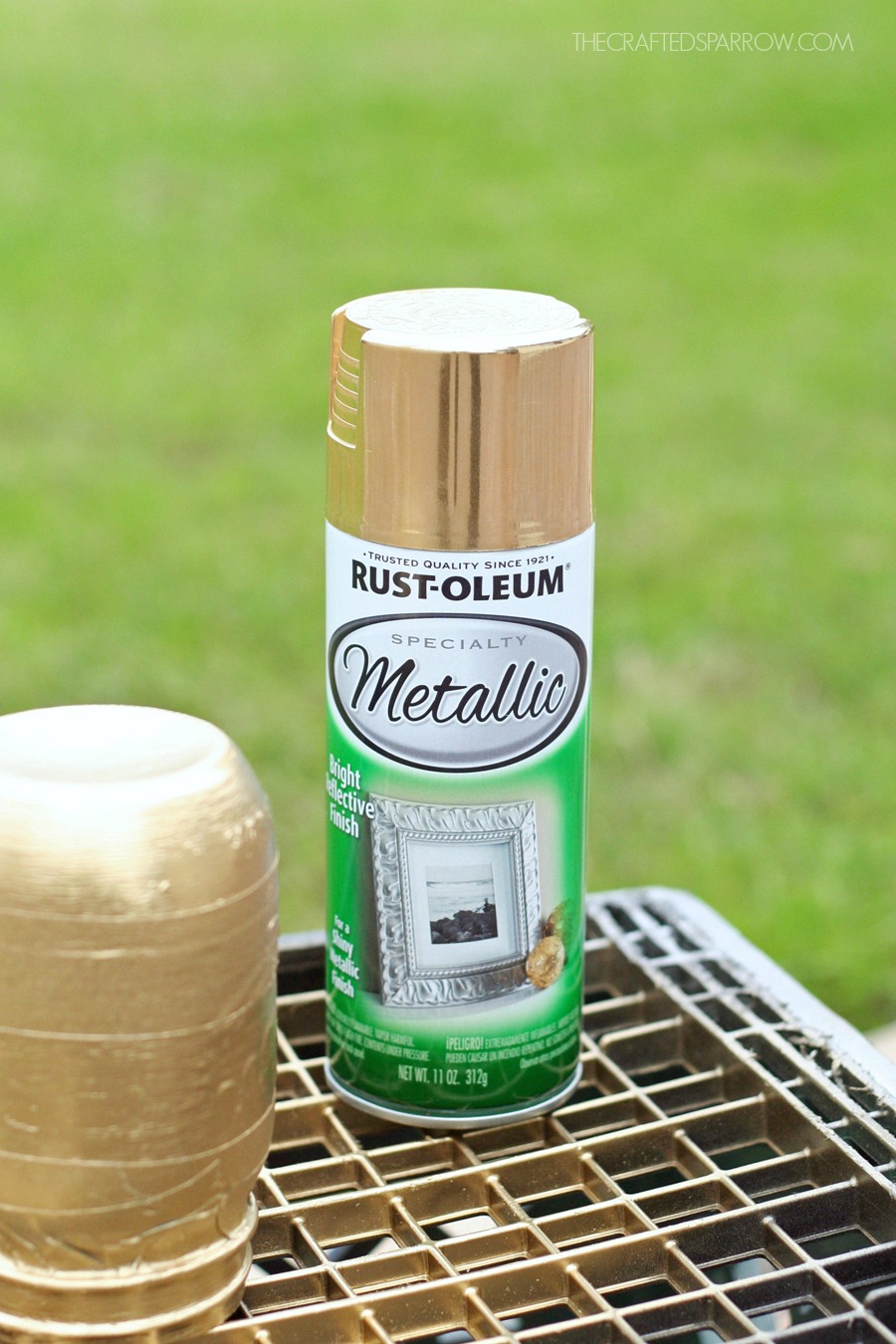 You can see more in depth tutorials for the whole painting process below with my other striped mason jar posts. This is a super easy project so let's get started.
Clean your mason jar with rubbing alcohol and let dry.
Using a foam brush and white chalky finish paint give your mason jar 2-3 coats of paint, letting each coat dry before applying the next.
Once dry use painters tape to create stripes on jar.
Spray paint gold, and let dry. You will also want to spray paint a lid and lid insert incase you want to use this as a gift.
You can either leave the jar as is, or you can distress it with some sandpaper. Totally up to you, I normally do distress them…but for the Gold Striped Mason Jar I felt like it needed to stay solid and clean.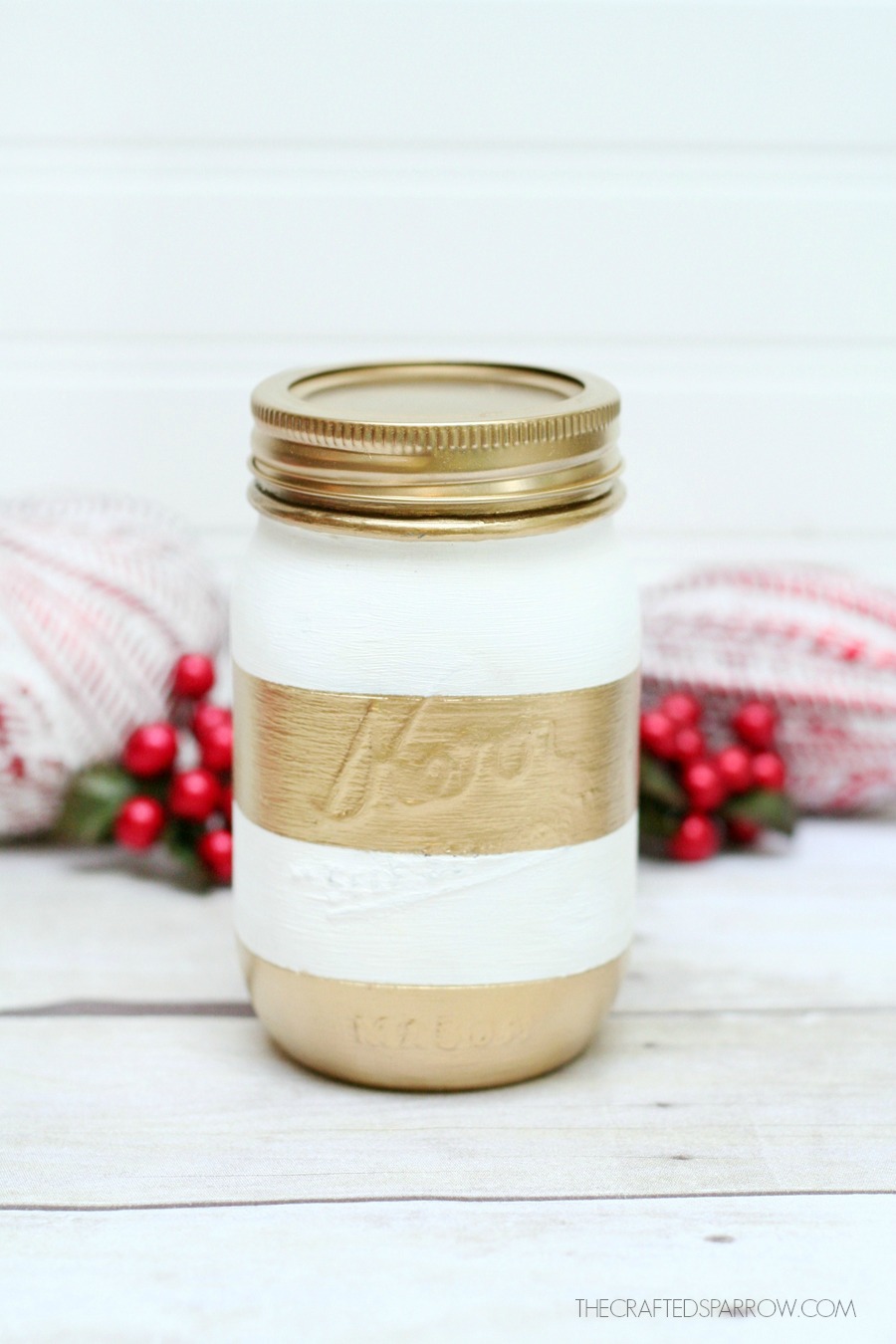 Fill your jar with cute gold candy, a gift card, money, or even flowers. Attach a cute ribbon and the free Printable Holiday Gift Tags and whoever receives this gift will for sure love it.
Don't want to give it away as a gift? No worries, make them for yourself. These jars are so cute as a vase, pencil cup, utensil holder, or just decor on the shelf.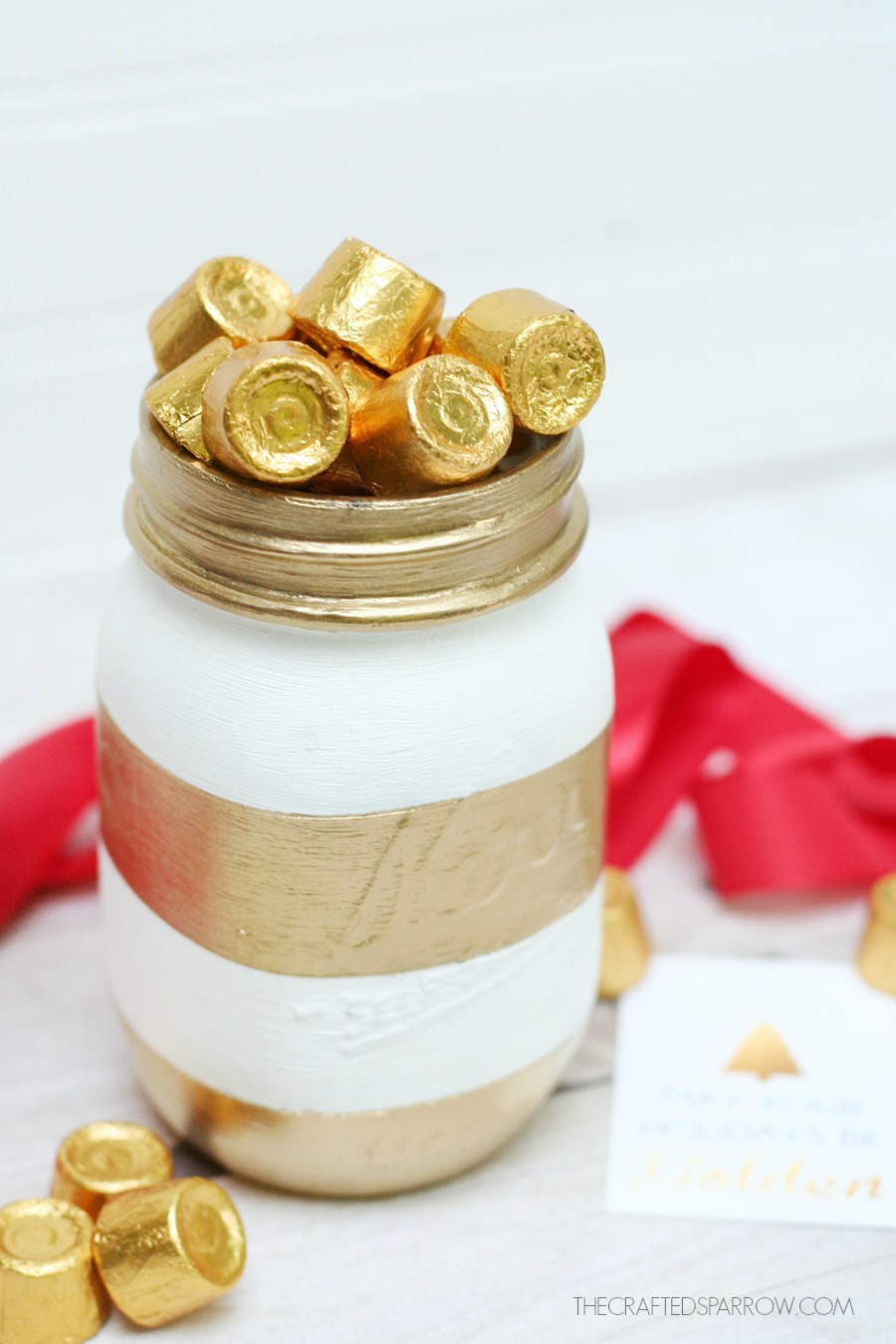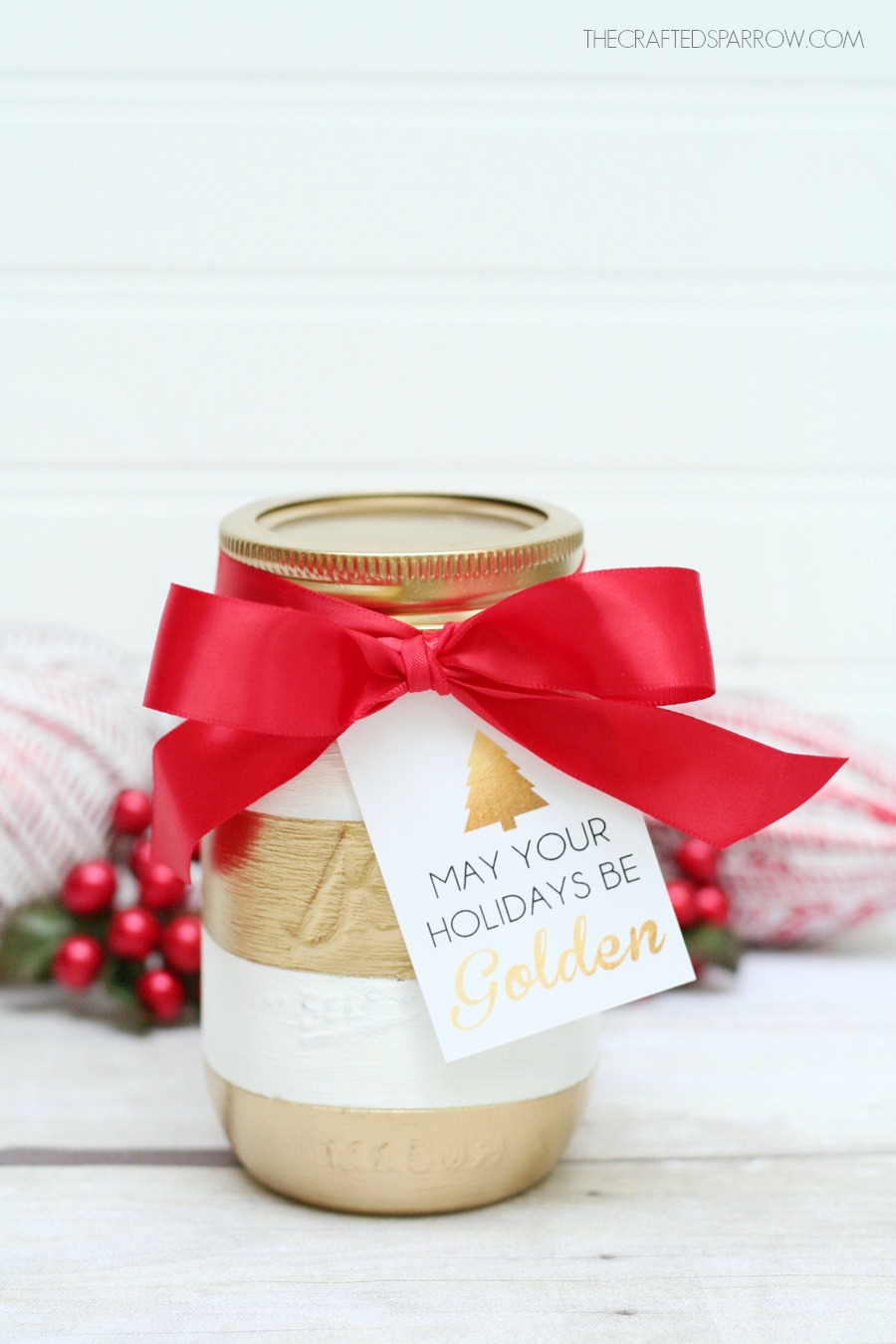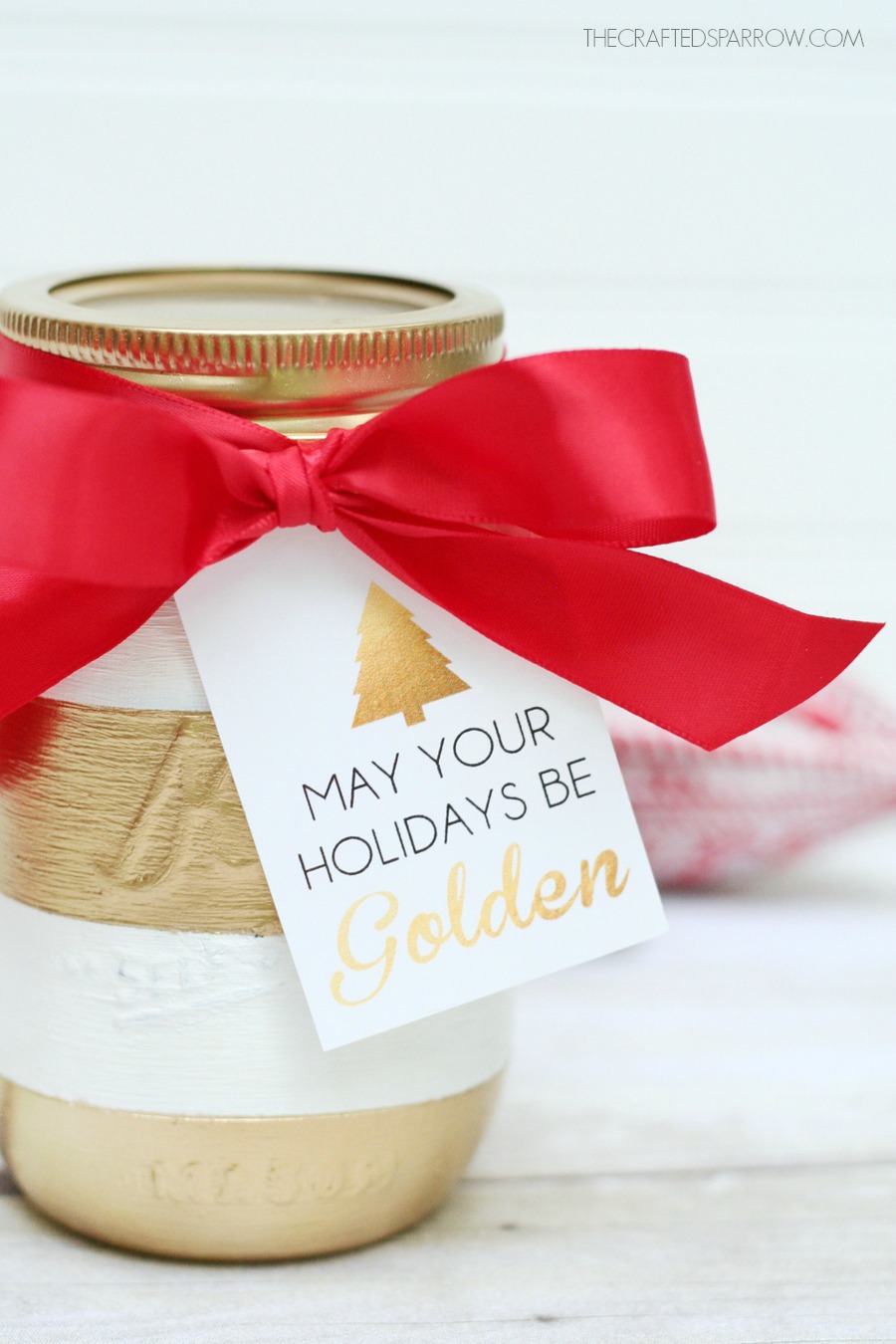 To download these free Gold Foil Holiday Tags go HERE. For best results print on matte photo paper, you can find this in 8.5 x 11″ sheets and works awesome.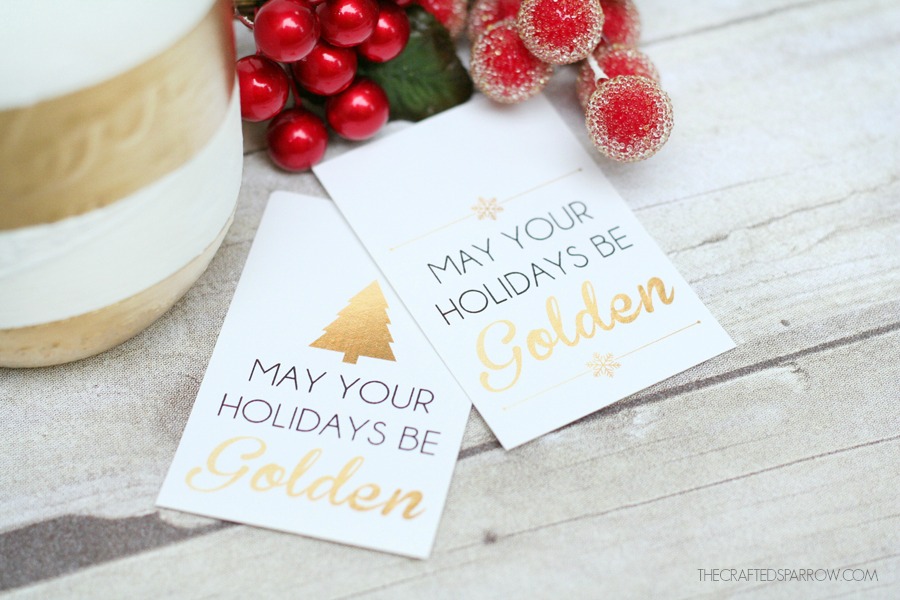 Aren't they so cute and pretty? I seriously can't get enough of these striped mason jars. I hope you love them as much as I do!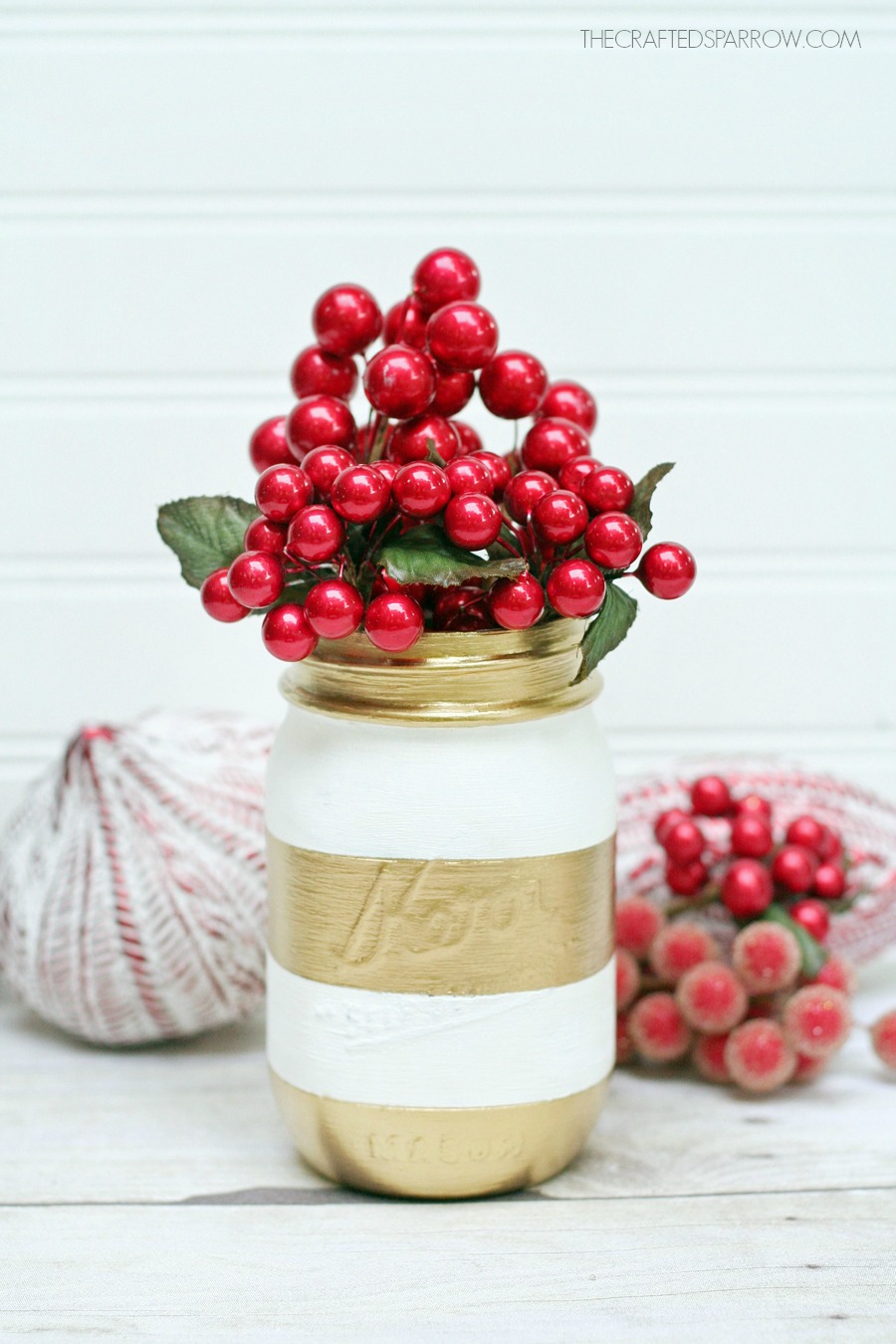 Now it's time to check out all the other beautiful and amazing Gold ideas:
Don't forget to check out all my other Striped Mason Jars: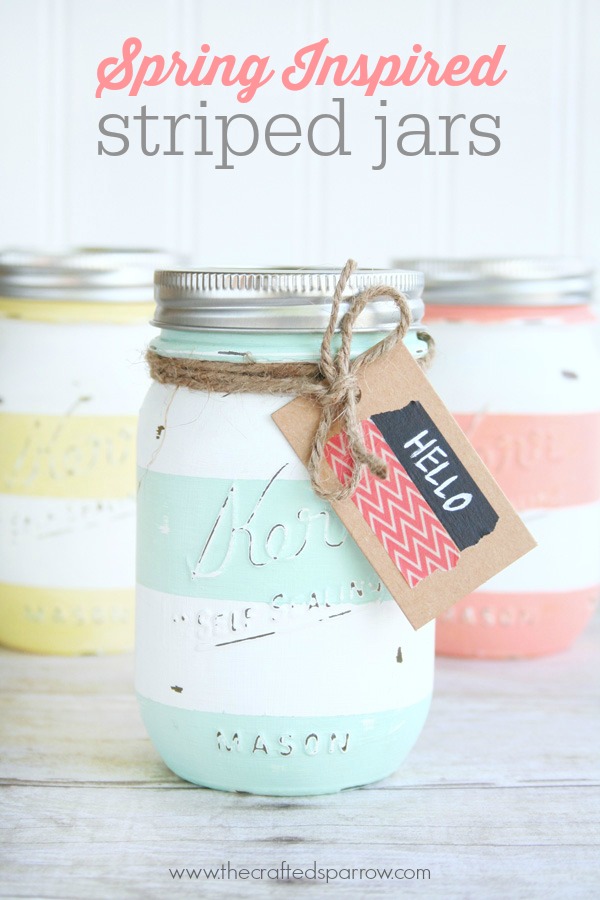 Spring Inspired Striped Jars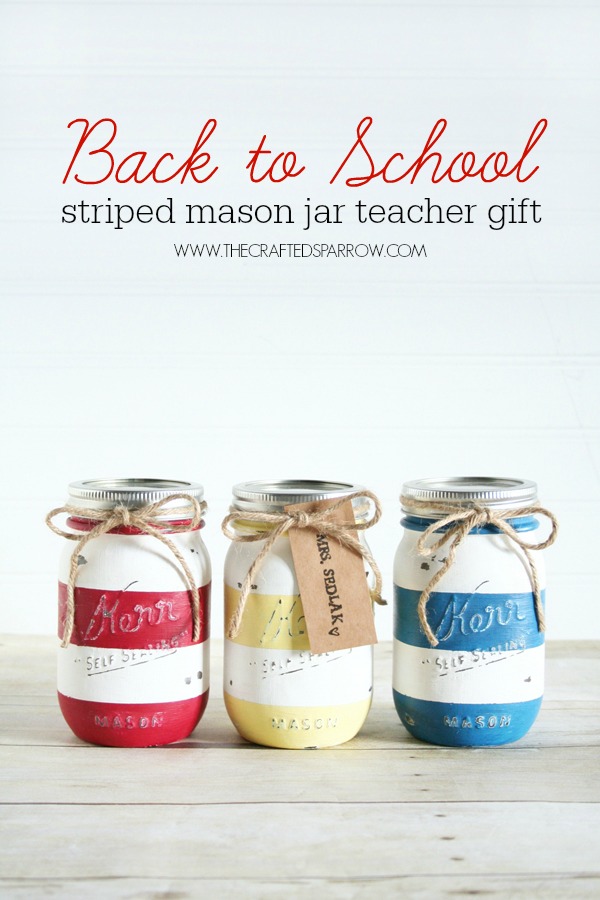 Back to School Striped Mason Jar Teacher Gift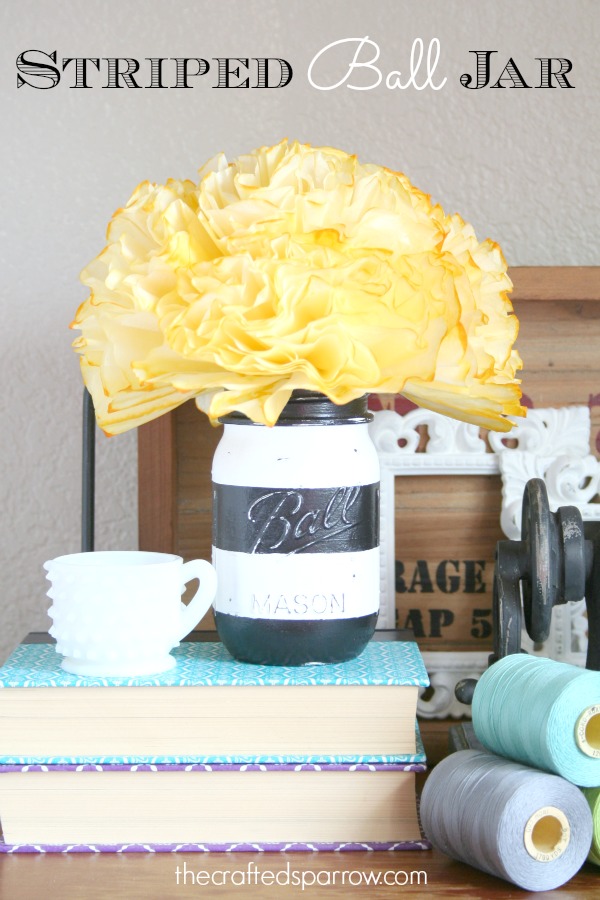 Striped Ball Jar