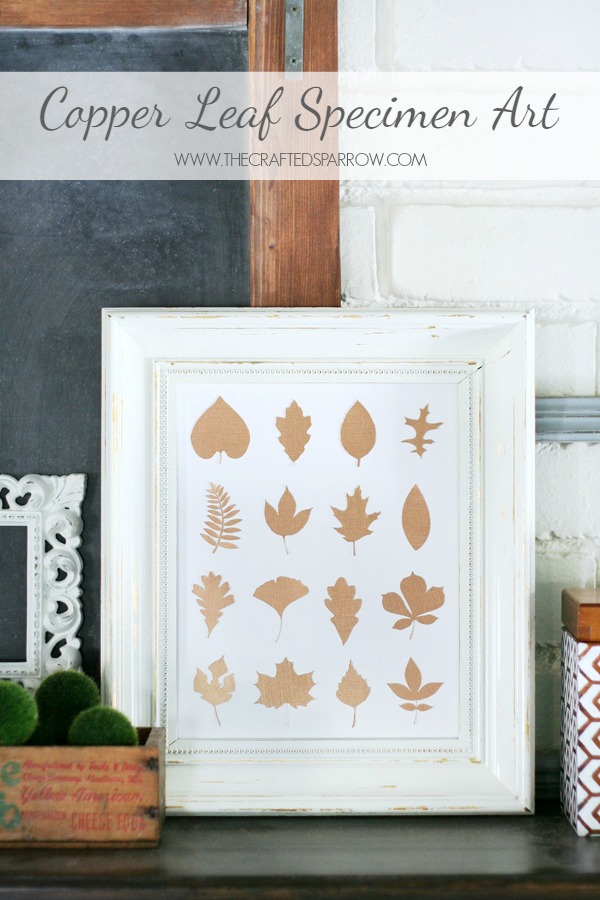 These last several months of the year are my absolute favorite, so many great things wrapped into three glorious months. Granted our temperatures here in Arizona are not Fall like temps at all, but they are a bit cooler and it's time to start the Fall decorating. I love creating things for my mantle or entry way that are budget friendly and easy since I switch up the decor so often. This Copper Leaf Specimen Art was the perfect small project to conquer in just under an hour while the boys were outside playing and added the the sweet Fall touch I needed.
Supplies:
Cricut Explore
Copper cardstock
White cardstock
Glue stick or tape runner
I chose to use the copper cardstock to add a pop of metallics to my decor. You can use whatever colors you love for this easy project.
I did a quick search online for some leaf silhouettes. Once I found what I wanted which ended up being 16 different leaf specimens, I uploaded my images to Cricut Design Space.
When the image has been uploaded to Cricut Design Space I can turn the image in to a cuttable image easily.
Then I insert all the images I want to use on to my canvas, size, and cut.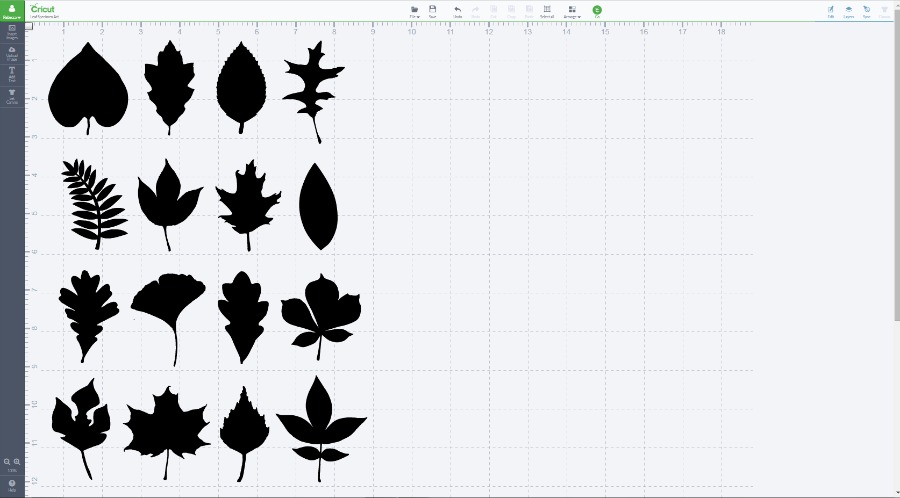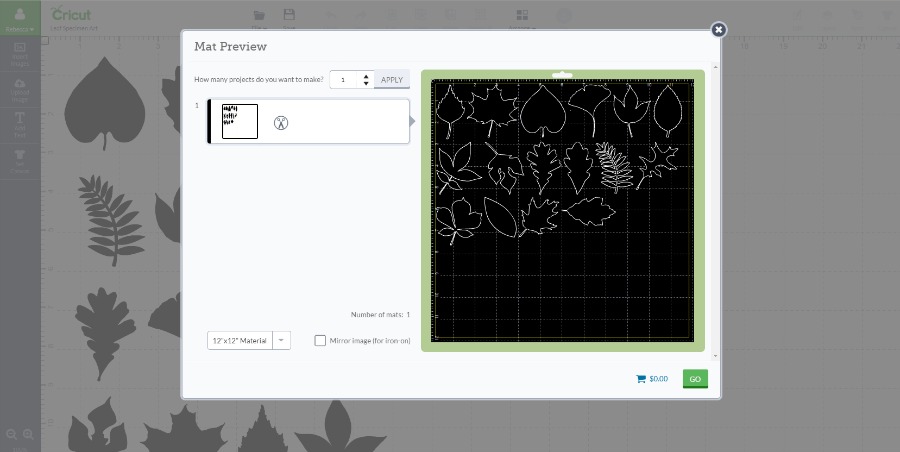 Once everything is cut, remove it from the cutting mat and arrange on your white cardstock. Either gluing or using a tape runner to adhere.
Place in a cute frame or hang from a simple clipboard. Either way you've got a fabulous little bit of Fall decor ready for your mantel or Fall display. This isn't my Fall mantel, that's coming soon. I just wanted to show you how cute it looks with a group of things, like that Stenciled Wood Box or Framed Chalkboard (just switched up with wood backing instead of metal).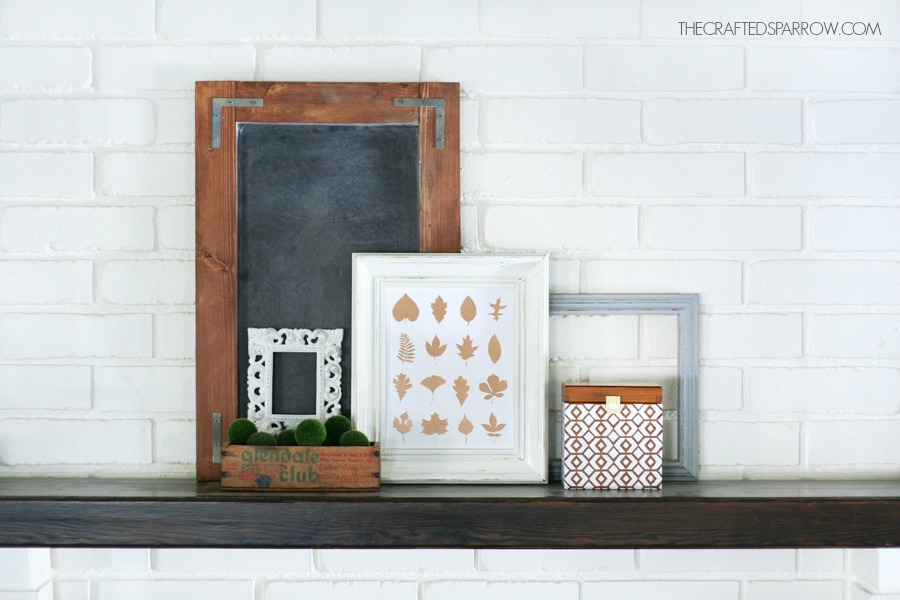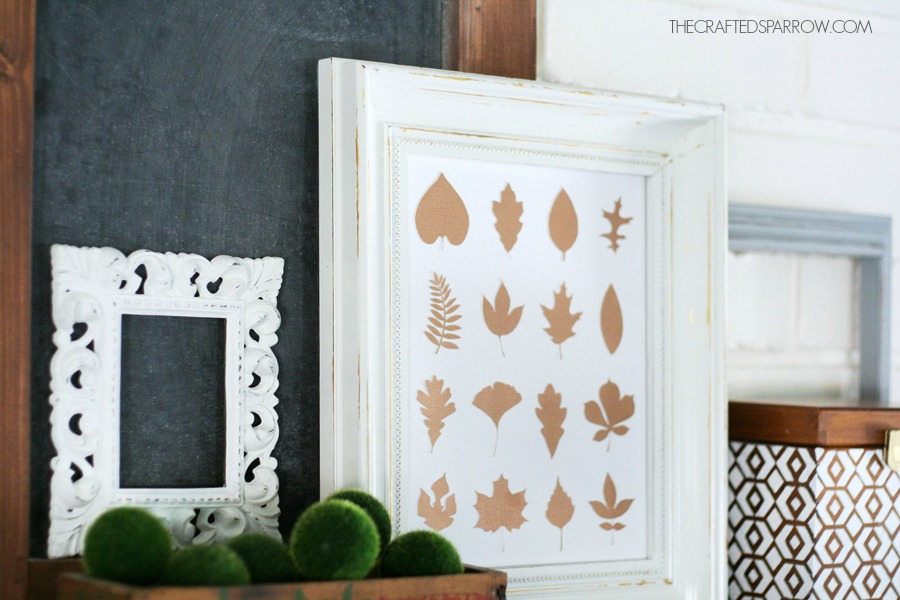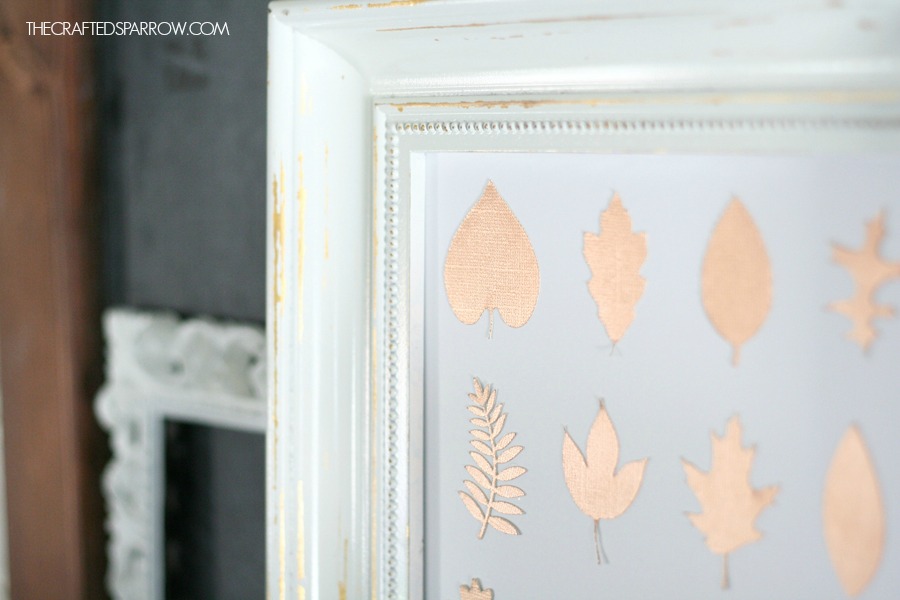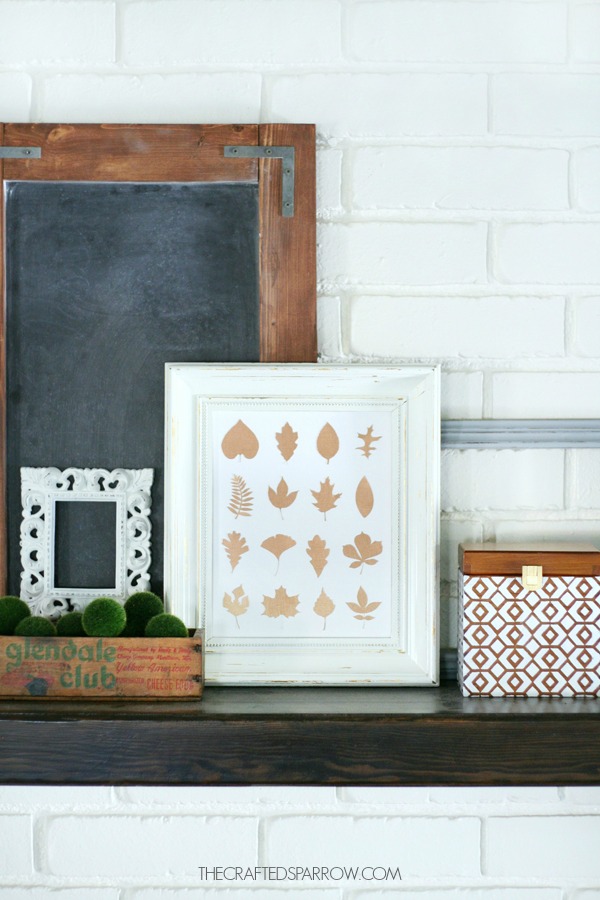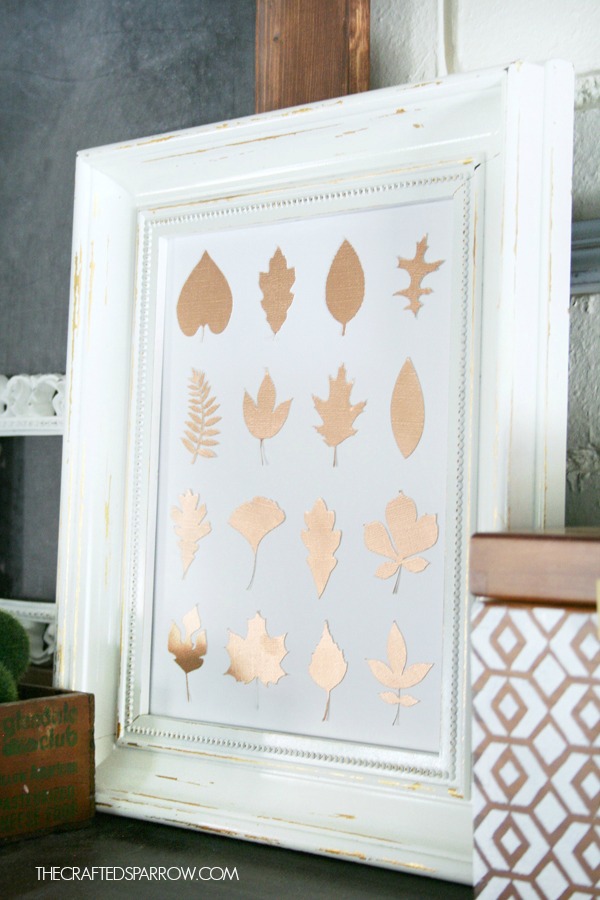 For even more copper project ideas be sure to check out these 60 DIY Copper Projects.