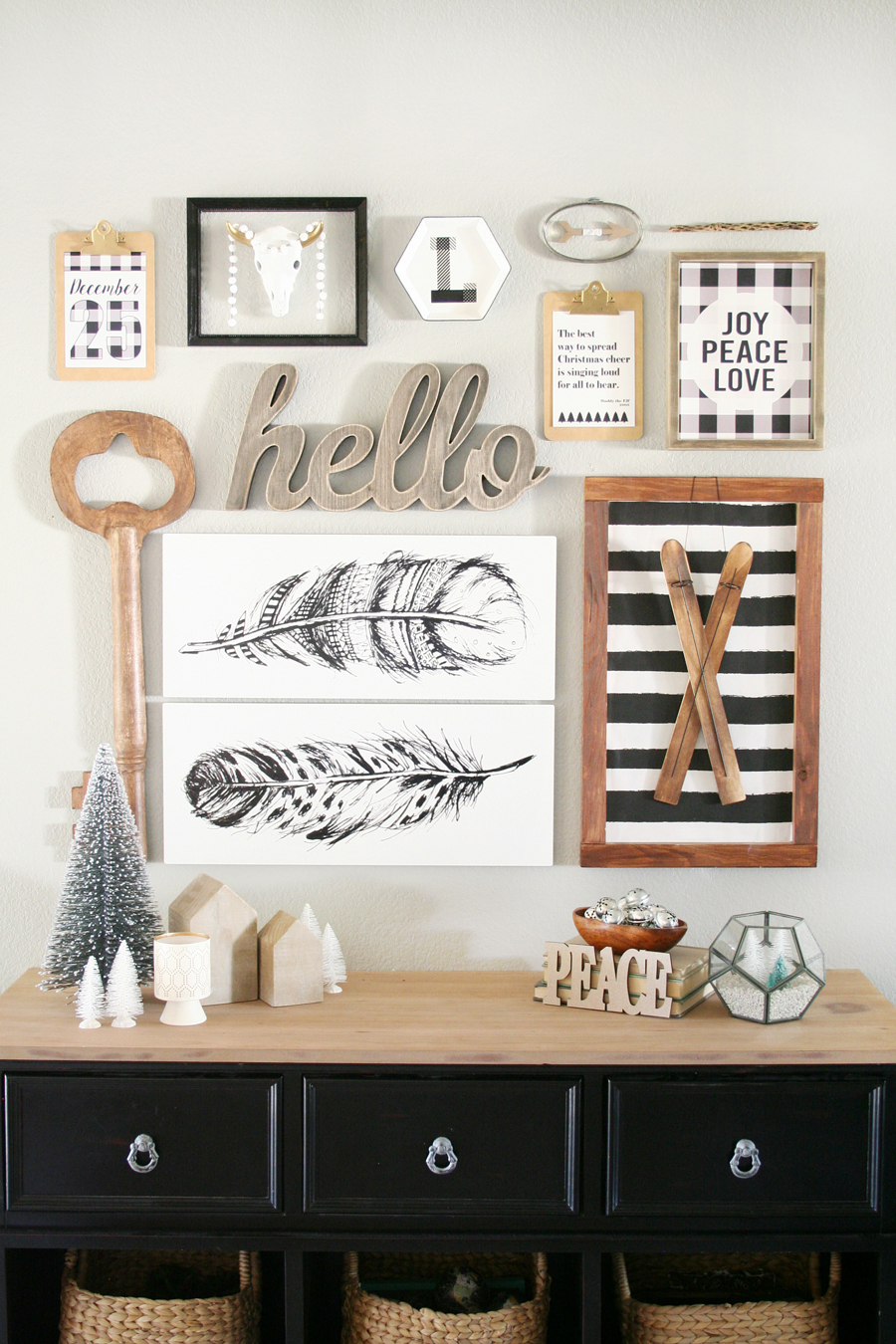 Over the past couple days I've shared my Black & White Christmas Tree Decor and Black & White Christmas Mantel, today I'm excited to be sharing my Black & White Christmas Entryway Decor. It's not decorated over the top, and really I didn't decorate that much. I love my new Black & White Gallery Wall so much I didn't want to change it instead, I just added Christmas touches to the existing decor to make it just right for the holidays.
I only purchased a couple new things for this year's decor, the giant gray bottle brush tree from Target was one of the items. I wish I had of gotten a few more, they are fabulous. The small wood house shaped blocks are also from Target's fall line. I added more white bottle brush trees and the simple candle holder.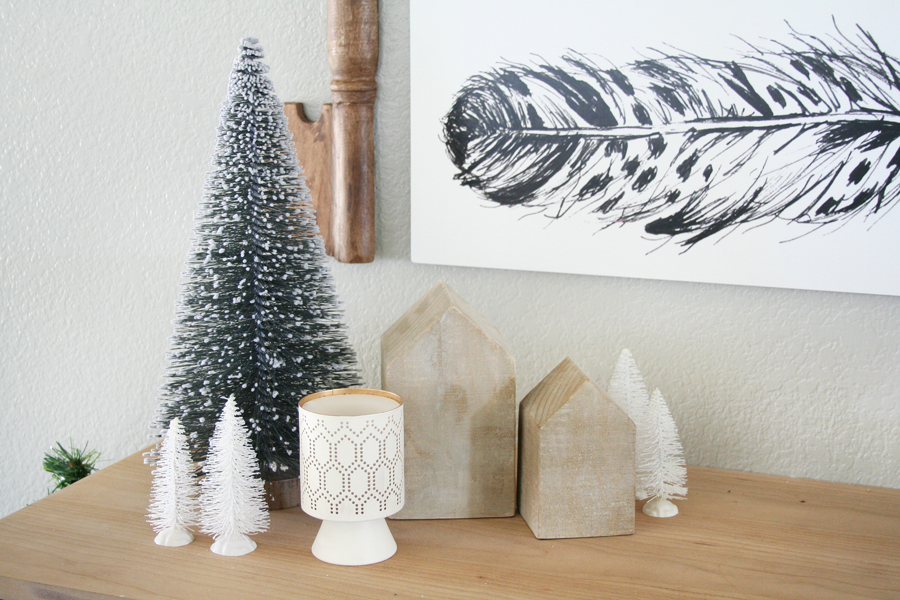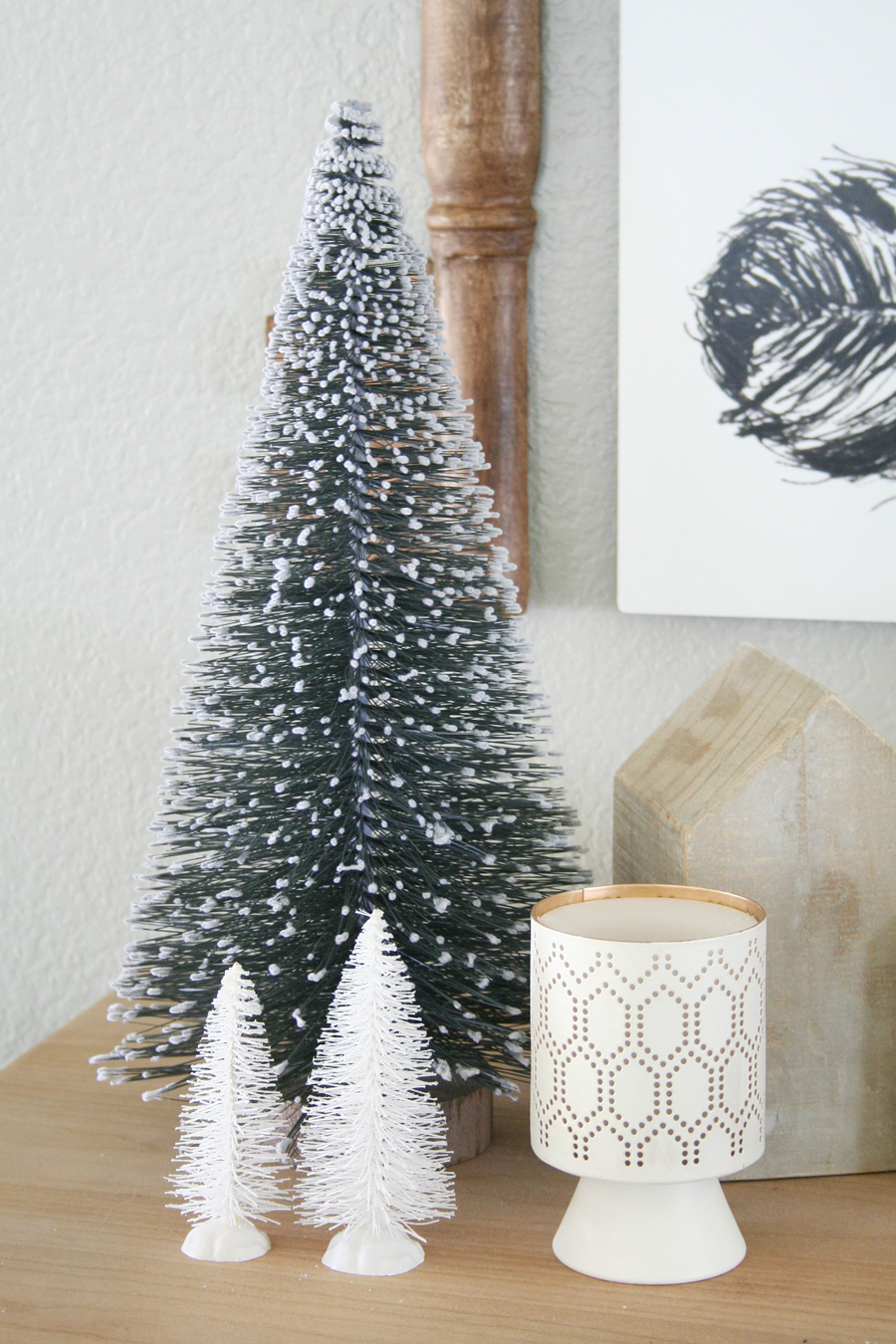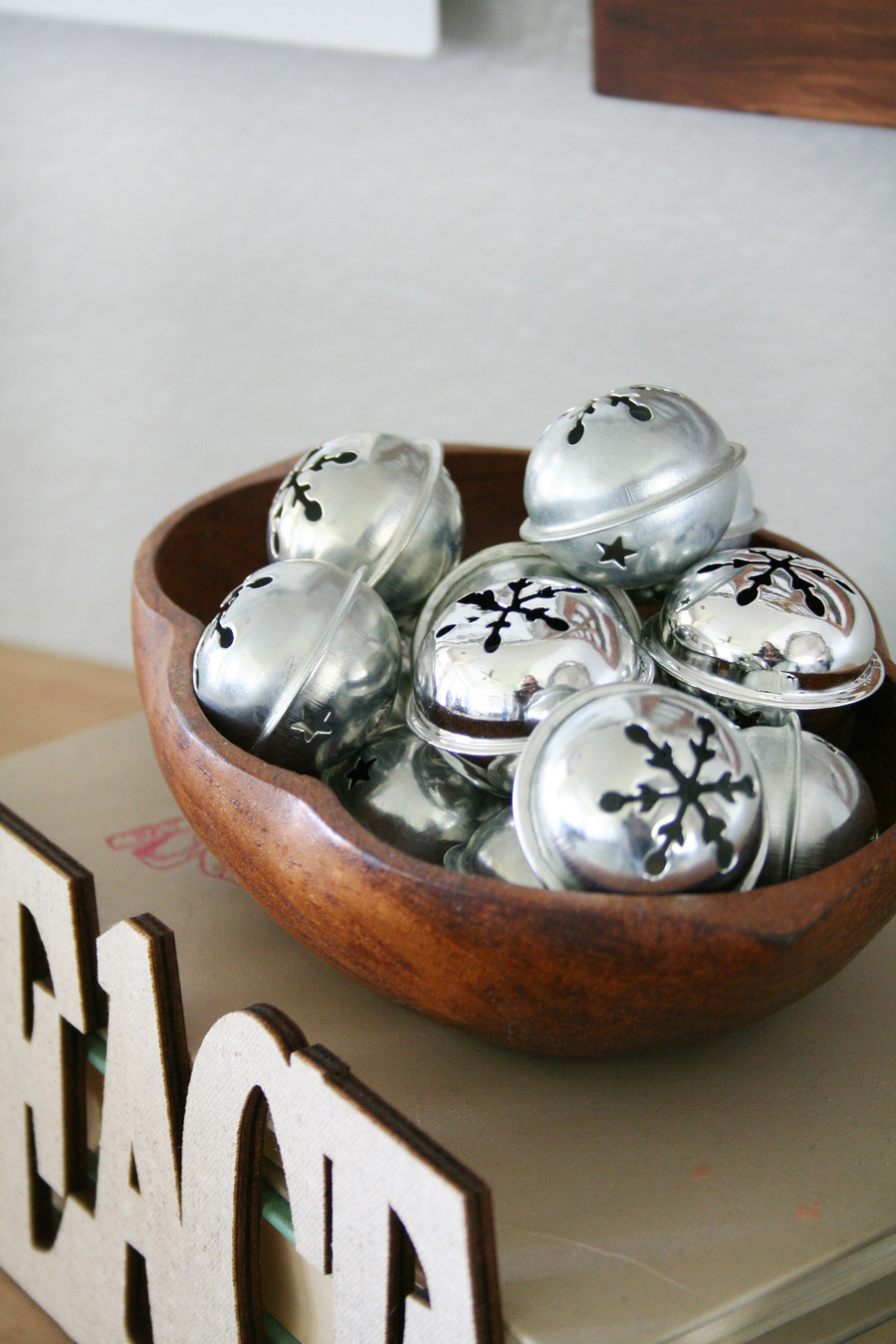 A simple wood bowl filled with large jingle bells was a must. I highly suggest if your Dollar Tree stores sell these bells at Christmas time you snag a few tubes of them, they are the best and cutest bells around!
I love the bottle brush trees added to my geometric terrarium with the white gravel to mimic a snow globe. I loved last year's Gumball Machine Snow Globe so much I had to do another take on it.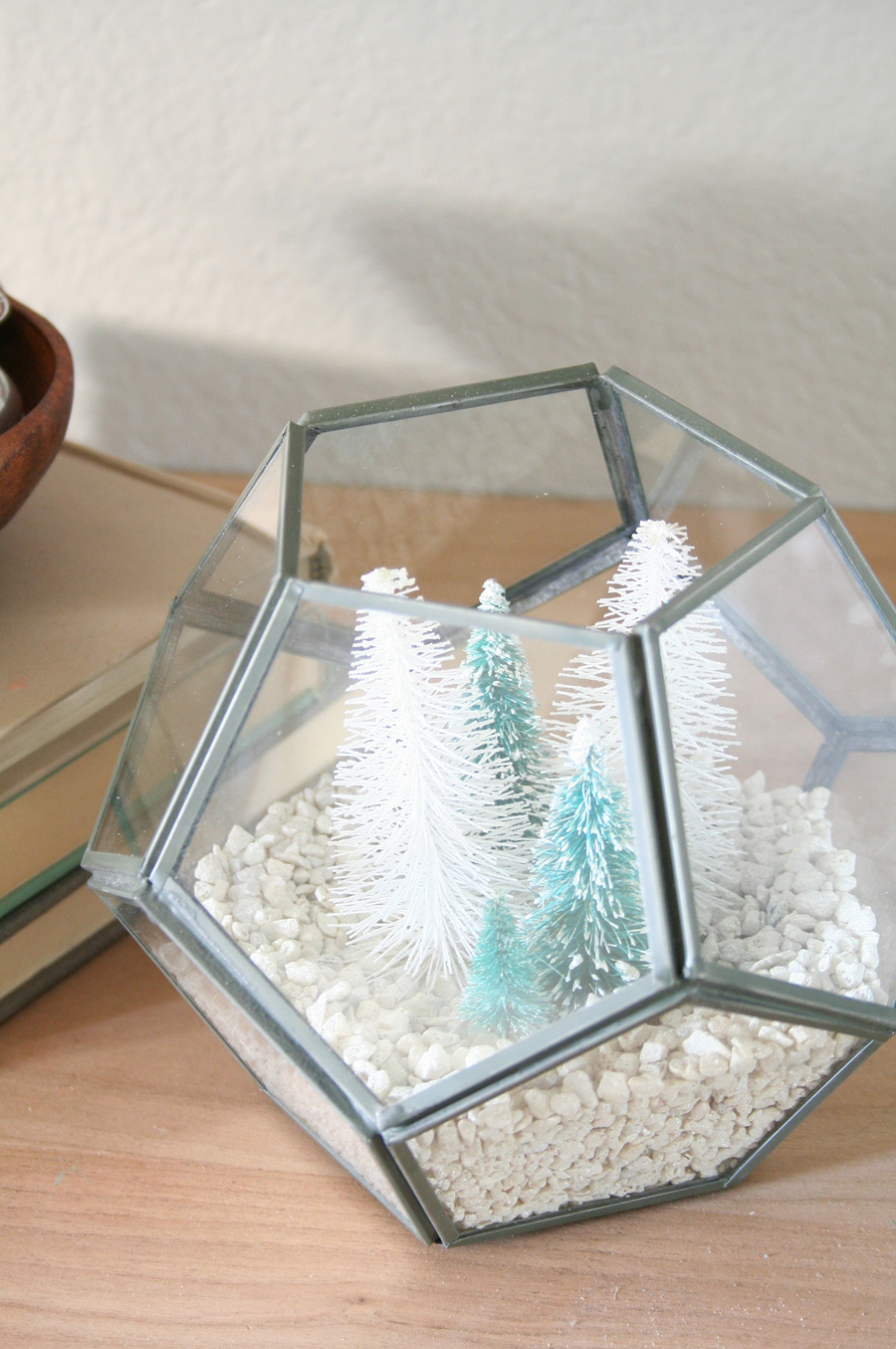 By creating printables to coordinate with my decor and adding them to the existing frames and decor, I was able to decorate this space for Christmas in minutes. I made the cute buffalo check printables, and the "Elf" inspired quote printable. I wish I had been on top of my game to offer them to you all as free downloads but I just didn't get to it in time. Next year I promise!
Once I had everything printed out I just clipped it in the clipboard or taped it into the existing frames.
The black and white striped ski art was super easy to make. Those adorable mini ski's were from the Target dollar spot, they fit perfectly in my framed sign. I used black and white striped wrapping paper and taped it inside the frame, then hung the ski's using floss. I love this so much!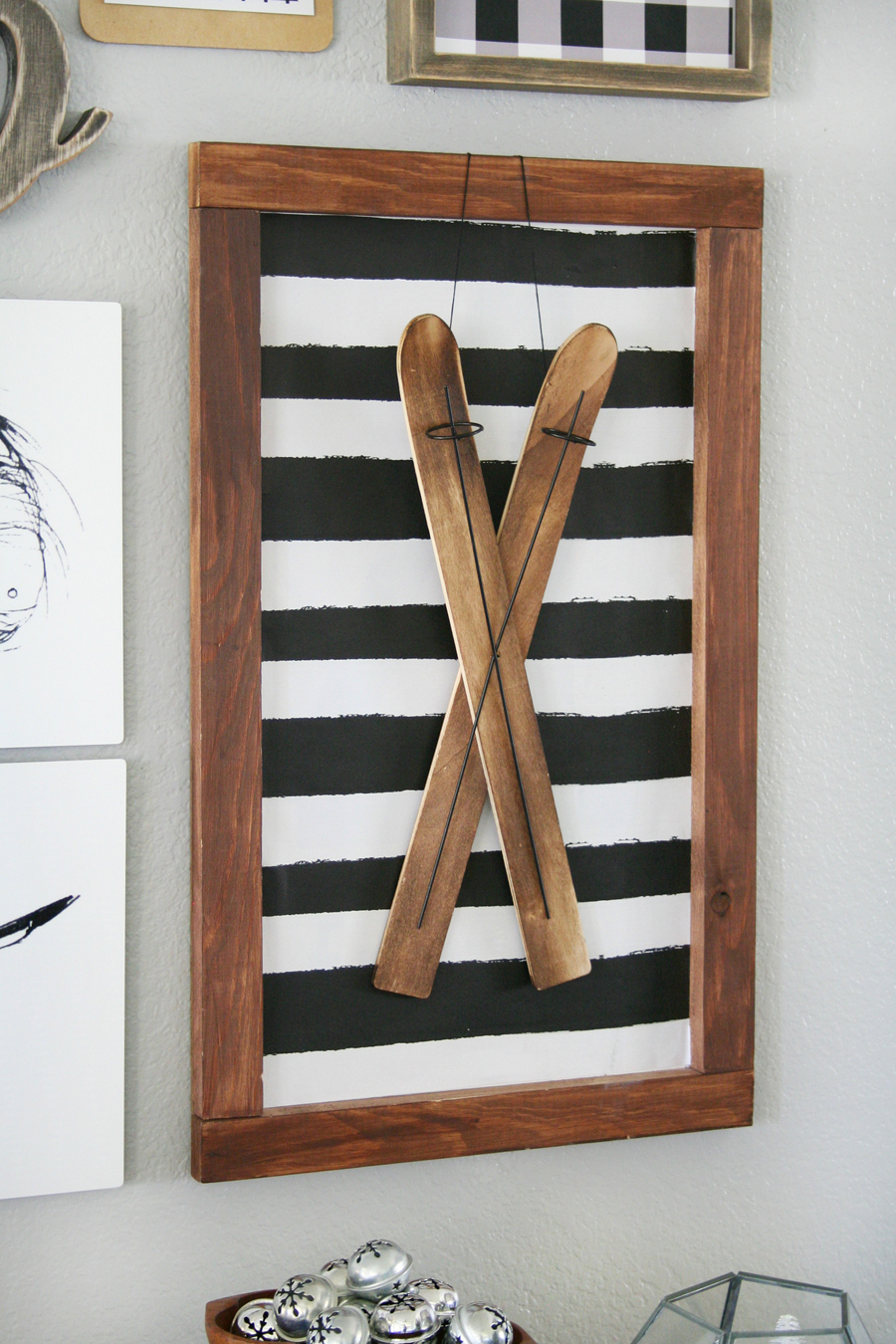 I kept all the other gallery wall decor up, I even added a mini pom-pom garland to my mini cow skull. So fun. By switching out just a few things I was able to make this space festive and it matched perfectly with my tree decor and mantel decor.
I love it all so much! It's simple, but it's perfectly cozy to me and cheerful.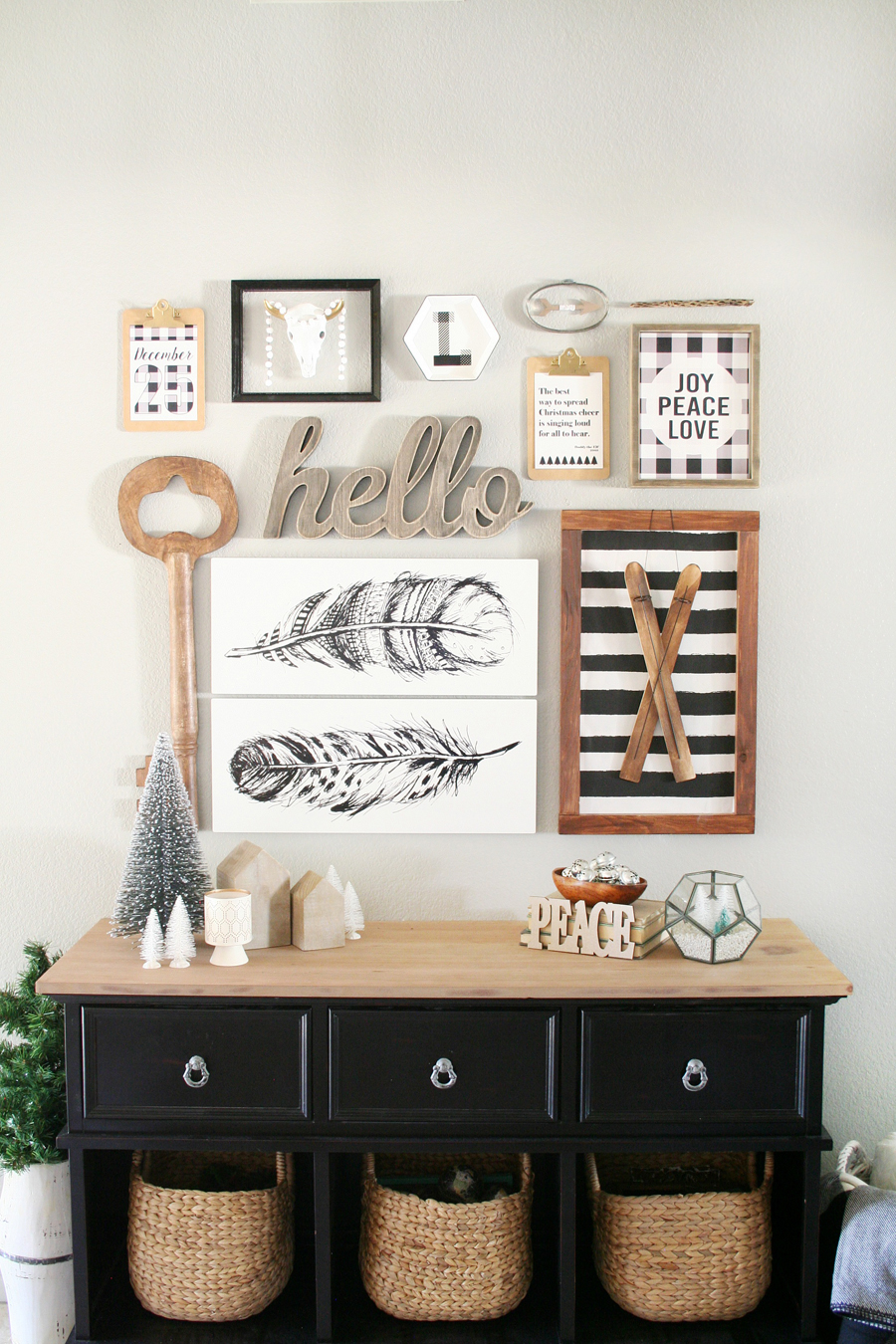 Be sure you check out my other Christmas Decor: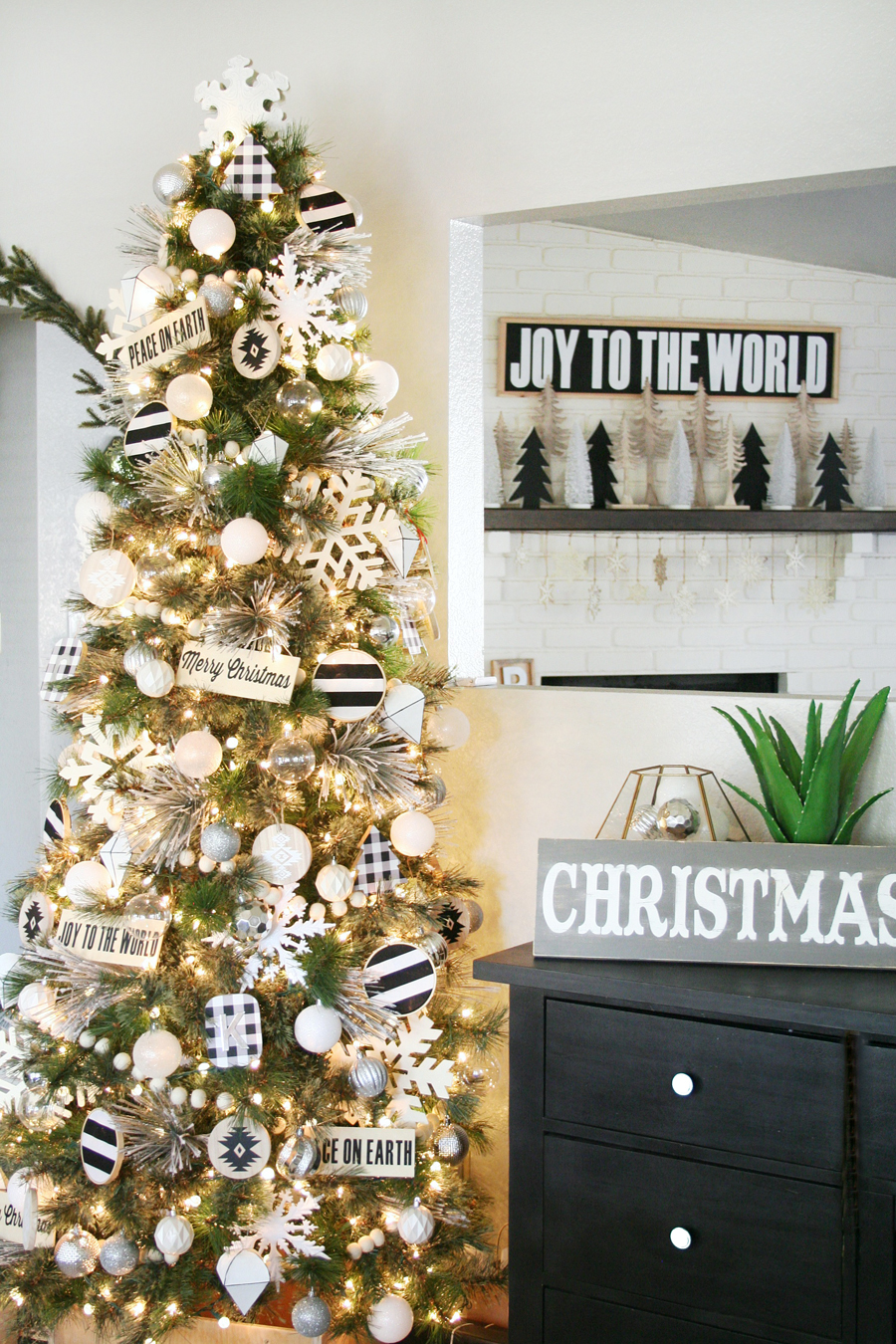 Black & White Christmas Tree Decor