Hi friends. I've been busy mailing out Christmas cards to friends and family and I don't know about you, but it's one of my favorite things to do each year. A few weeks ago I shared a sneak peek of our 2015 Christmas Cards that I had ordered from Minted.com. I was so excited when they arrived, the packaging was perfection. They put so much time and effort into every detail, I was so impressed.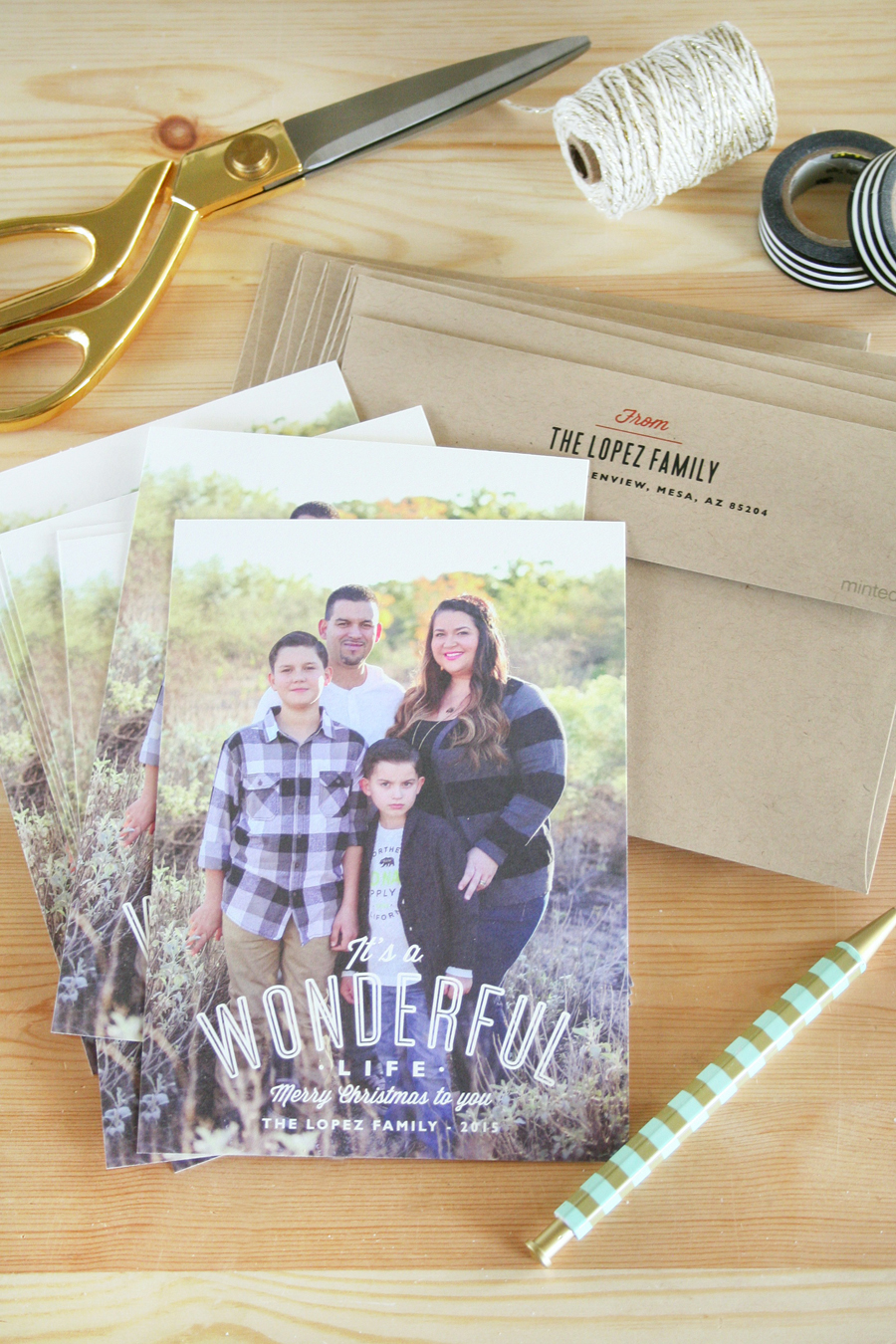 This year I picked the "A Wonderful Life" Christmas Photo Card, it was perfect for the photo we used on our cards. Their signature paper is thick and luxurious with a creamy cotton texture, they are great quality cards! My favorite part had to be the pre-addressed front and back envelopes! Guys, this is a total game changer for me. All I had to do this year was stuff the envelopes and put a cute Christmas stamp on them and mail it. It saved me so much time! I don't think I'll ever go back to doing it by hand.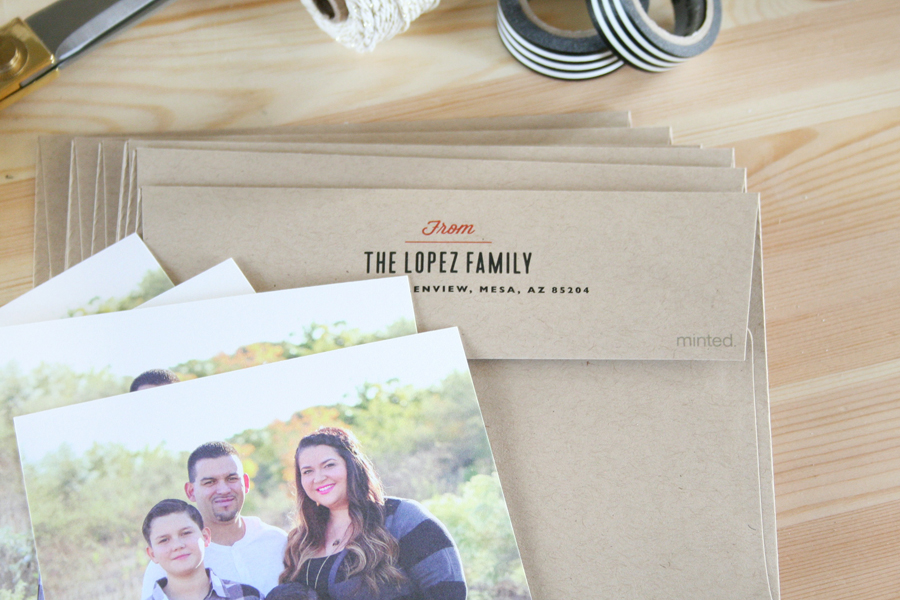 I wish I could mail each and every one of you guys a card but since I can't I wanted to take a second and wish you all a Merry Christmas! I hope this time with your families and friends is a time of joyful celebration and memories that will last a lifetime. Please know that I am thankful for each and every one of you who takes the time to support this blog and all my work, you are so special to me.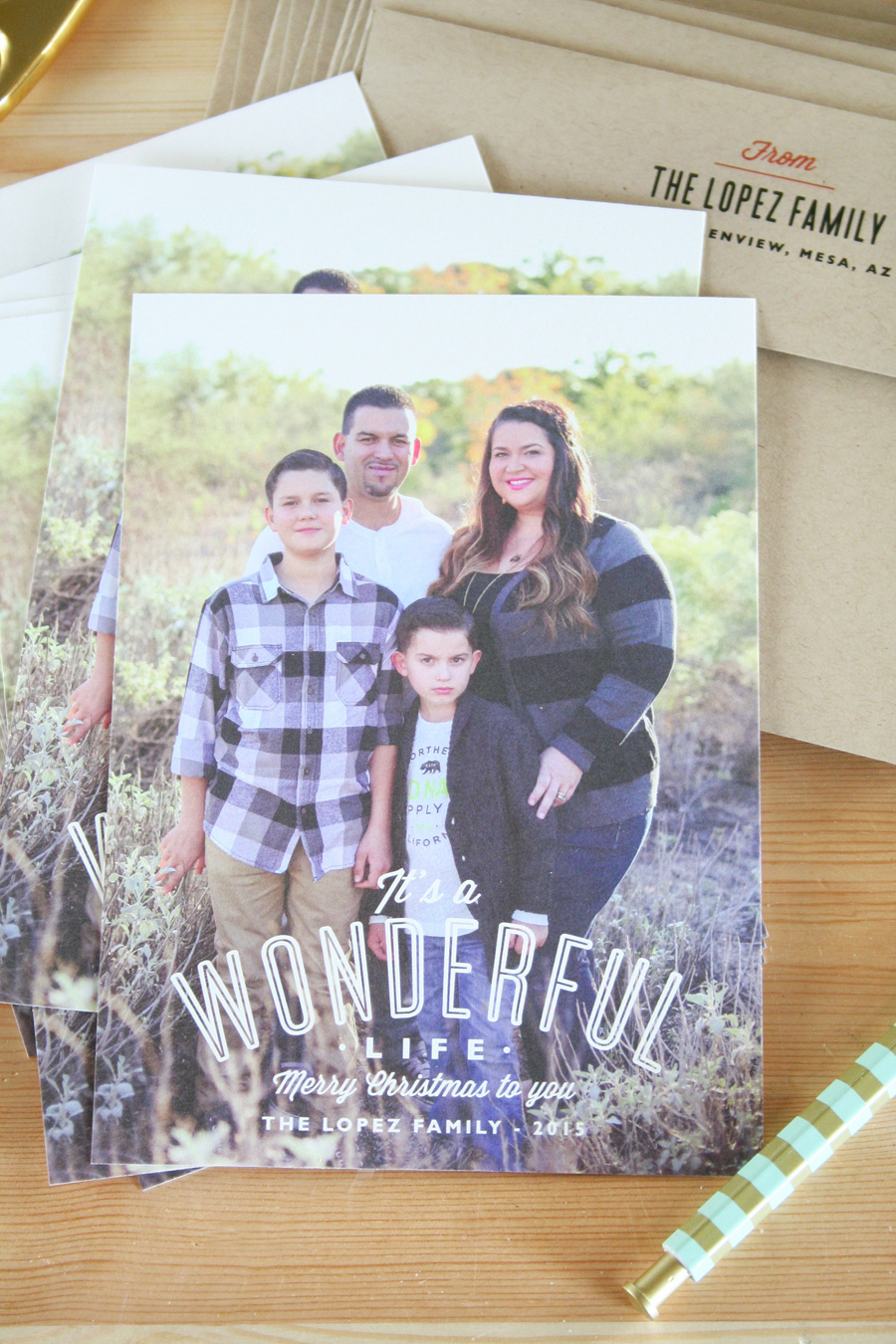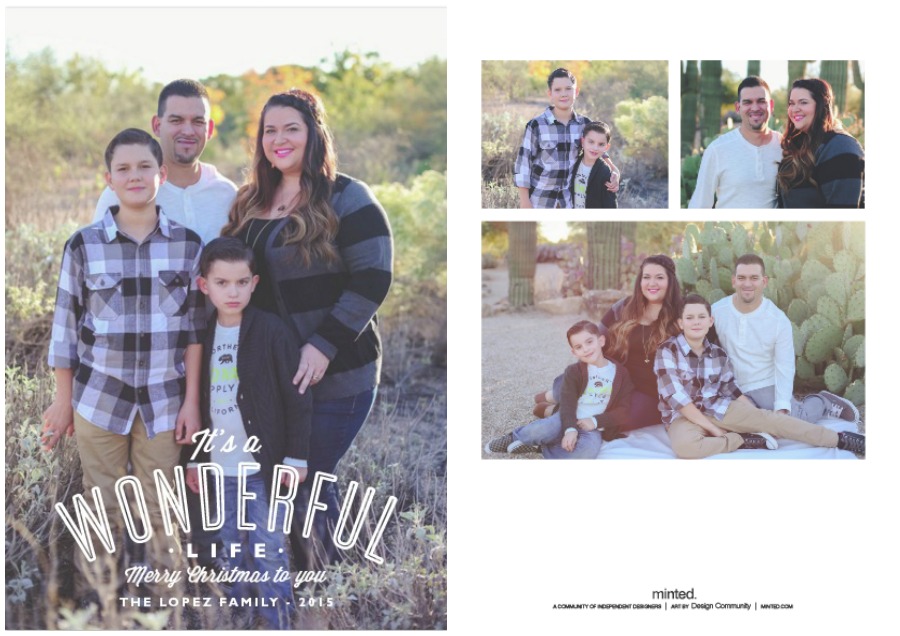 Disclosure | This post has been sponsored by Minted.com. All opinions and ideas are 100% my own. I received product compensation in return for this post, and this post also contains affiliate links.