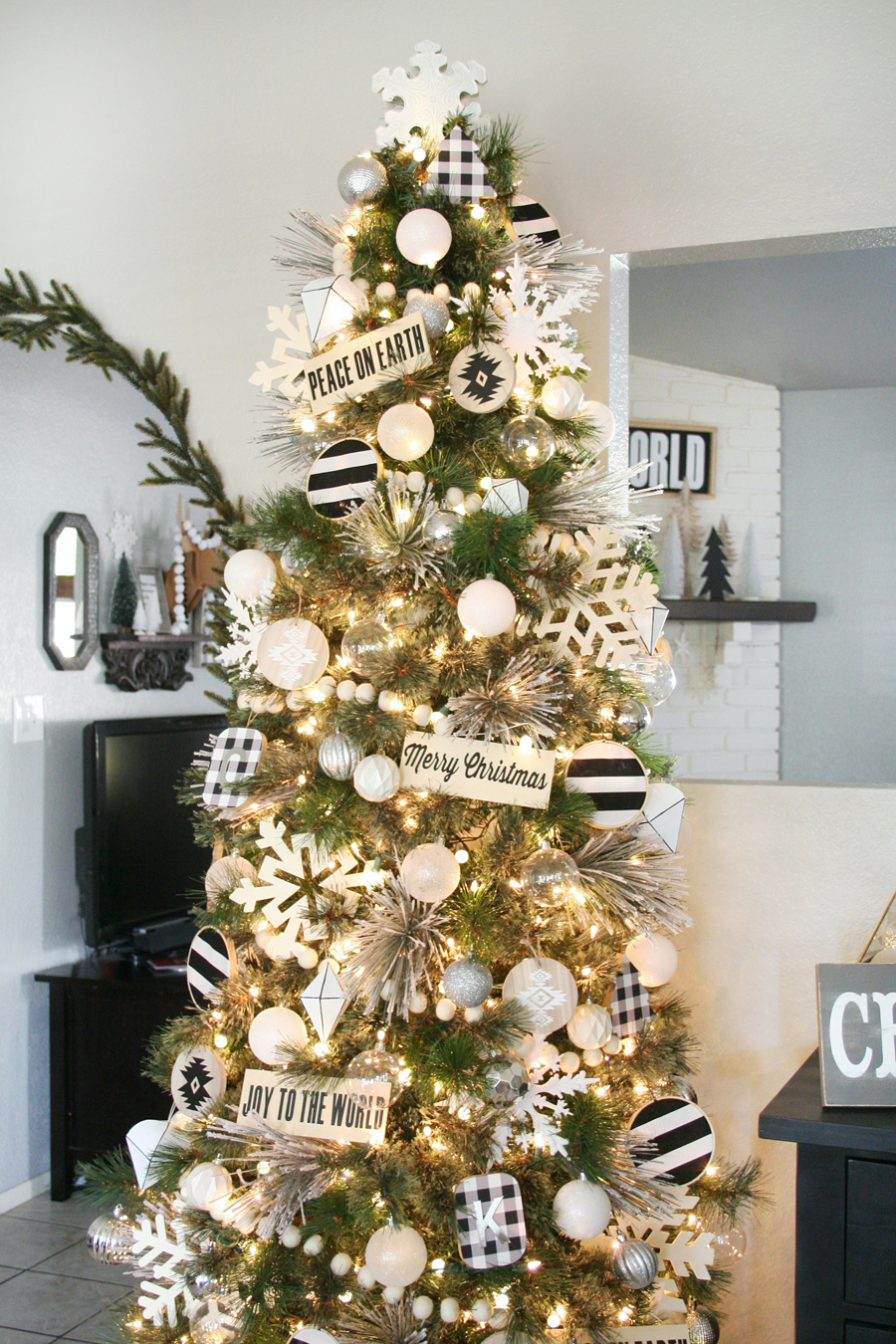 The other day I shared my Black & White Christmas Mantel, I'm excited to finally be sharing my Black & White Christmas Tree Decor. This year it was about keeping things simple, so while my tree isn't over the top decorated on a grand scale it turned out exactly how I wanted and it's perfect for our current space.
We live in a smaller house which has limited space so we tend to stick with a slim tree when decorating. Even though the tree comes pre-lit I have been adding extra lights that are a bit larger of a bulb to create a beautiful glow. Having two sizes of bulbs also helps to make your tree look fuller.
This year I didn't really have a theme for the tree, I wanted it to have some of my favorite things on it and to just make me smile. There are touches of unfinished wood, black and white stripes, buffalo check, snowflakes, geometric, metallics, aztec prints and of course everything needed to be black and white.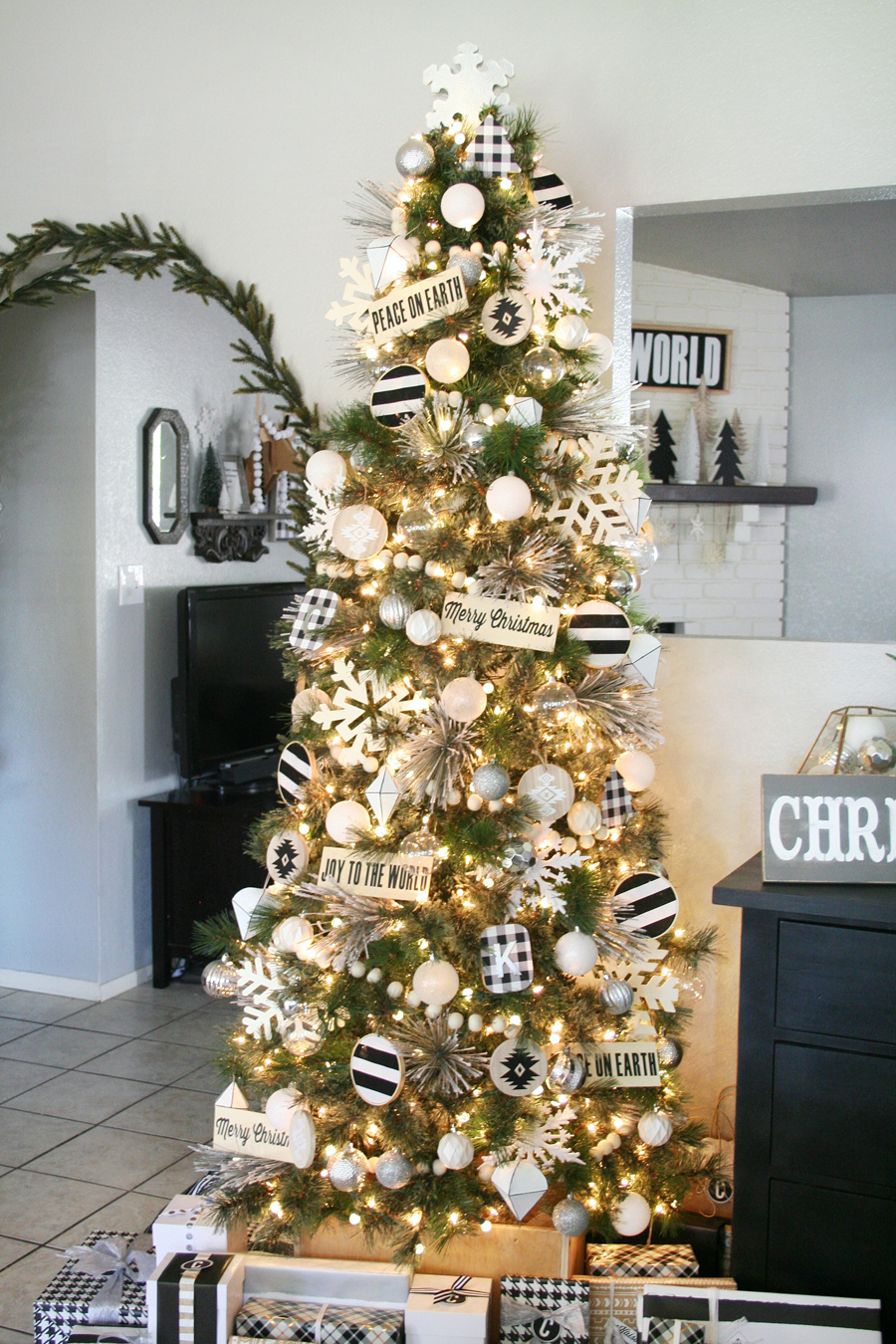 I added some frosted pine branches from Michaels to my tree to help create a fuller look and add the frosted tips I love so much. Someday I'd love to have a white frosted tree, it would be so dreamy.
I made the cute wood mini sign ornaments using my Cricut Explore and some DecoArt Multi-Surface paint. You can find the little wood slats at Michaels in the unfinished wood department. I made some similar ornaments for last year's tree as well, and since I loved them so much I knew I had to make more for this year.
The Black & White Geometric Ornaments were also from last year's tree, they are simple paper mache' ornaments from Michaels that I painted.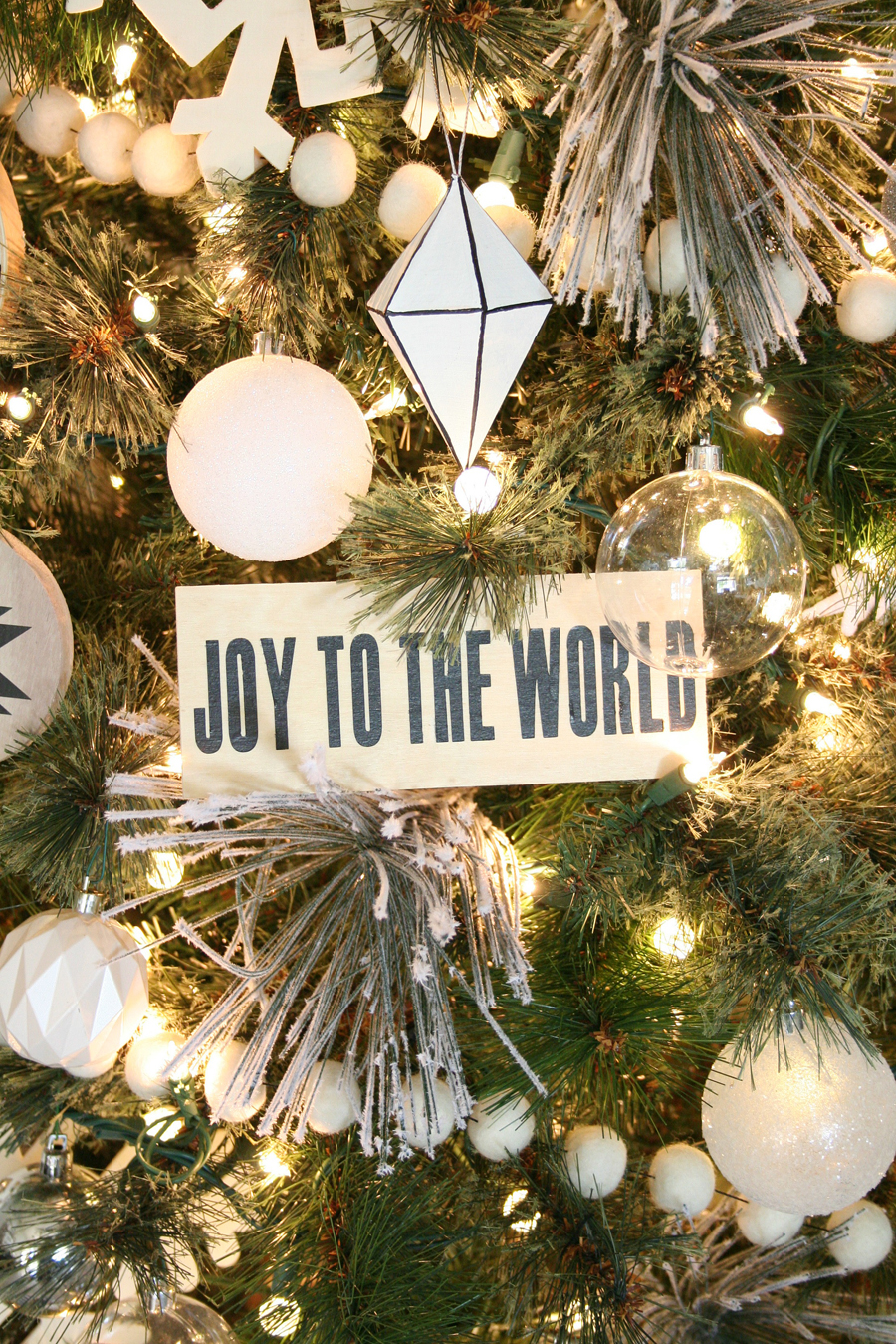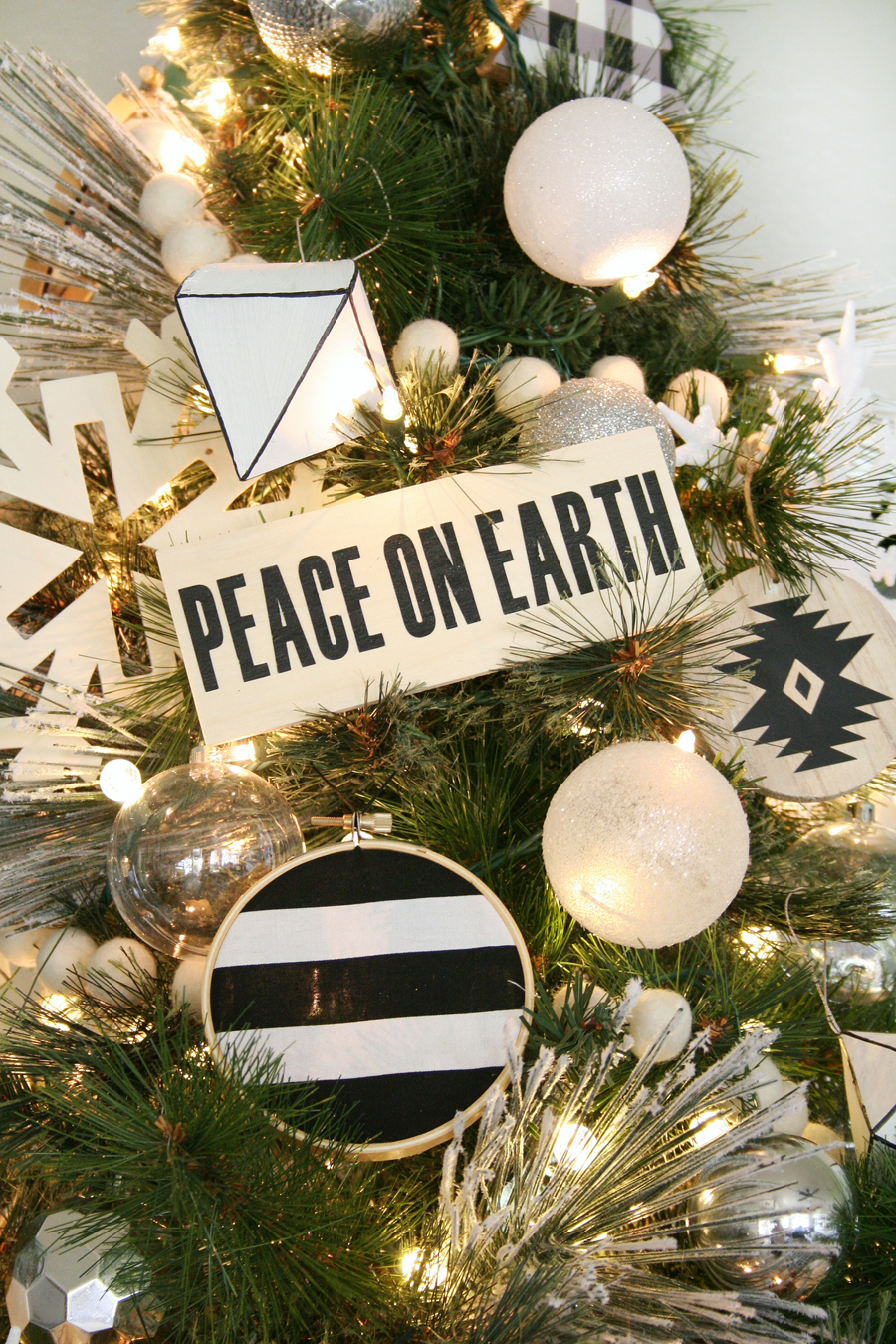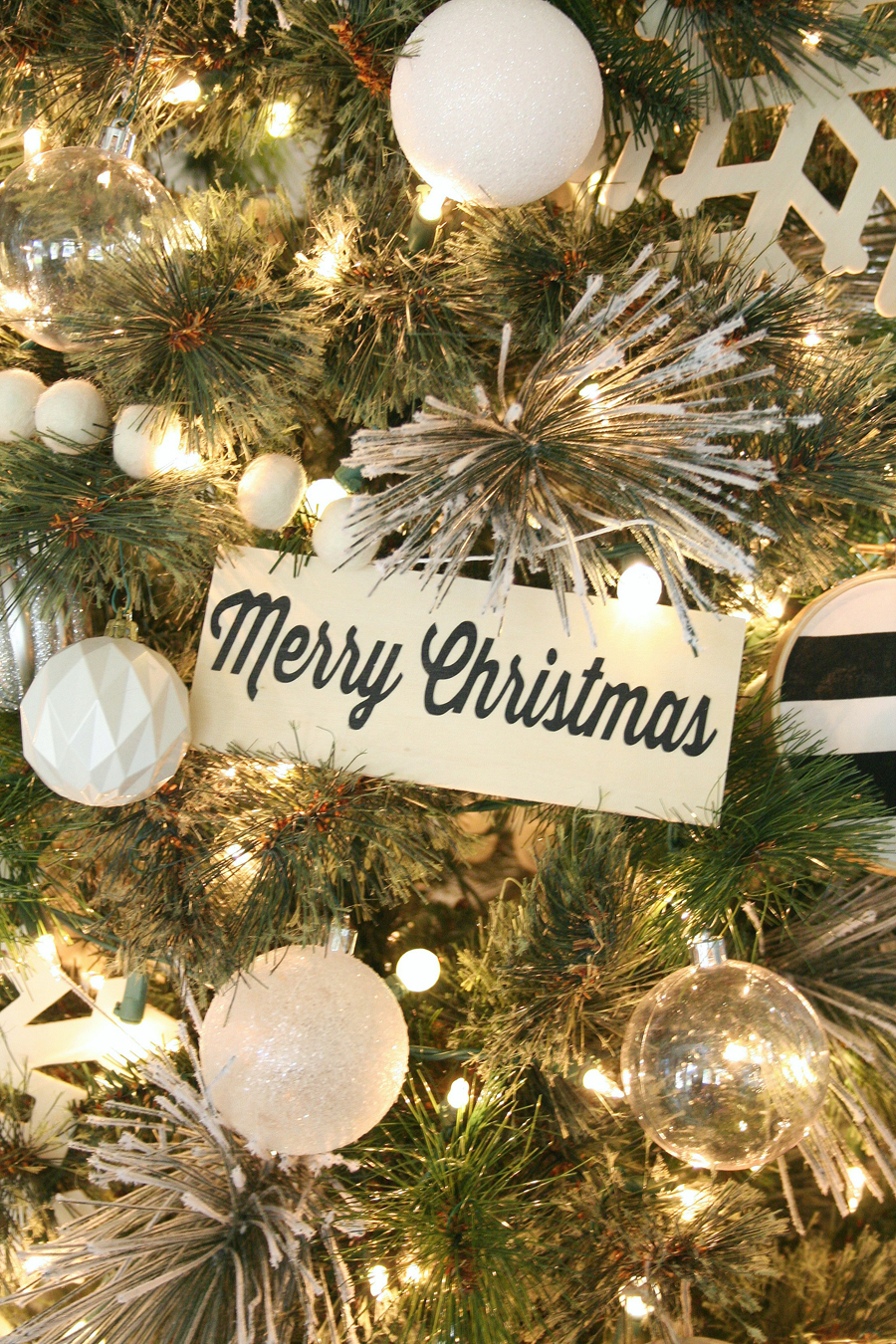 I knew I wanted to throw some aztec prints somewhere on this tree, after finding these round wood ornaments at Michaels I knew they'd get the job done. They have a burned image on the other side of the ornament, but the blank side was the perfect canvas for vinyl decals using my Cricut Explore. This way I can remove the decal if I want to switch up themes and re-use them. To see what the ornaments looked like before you can see them on Instagram.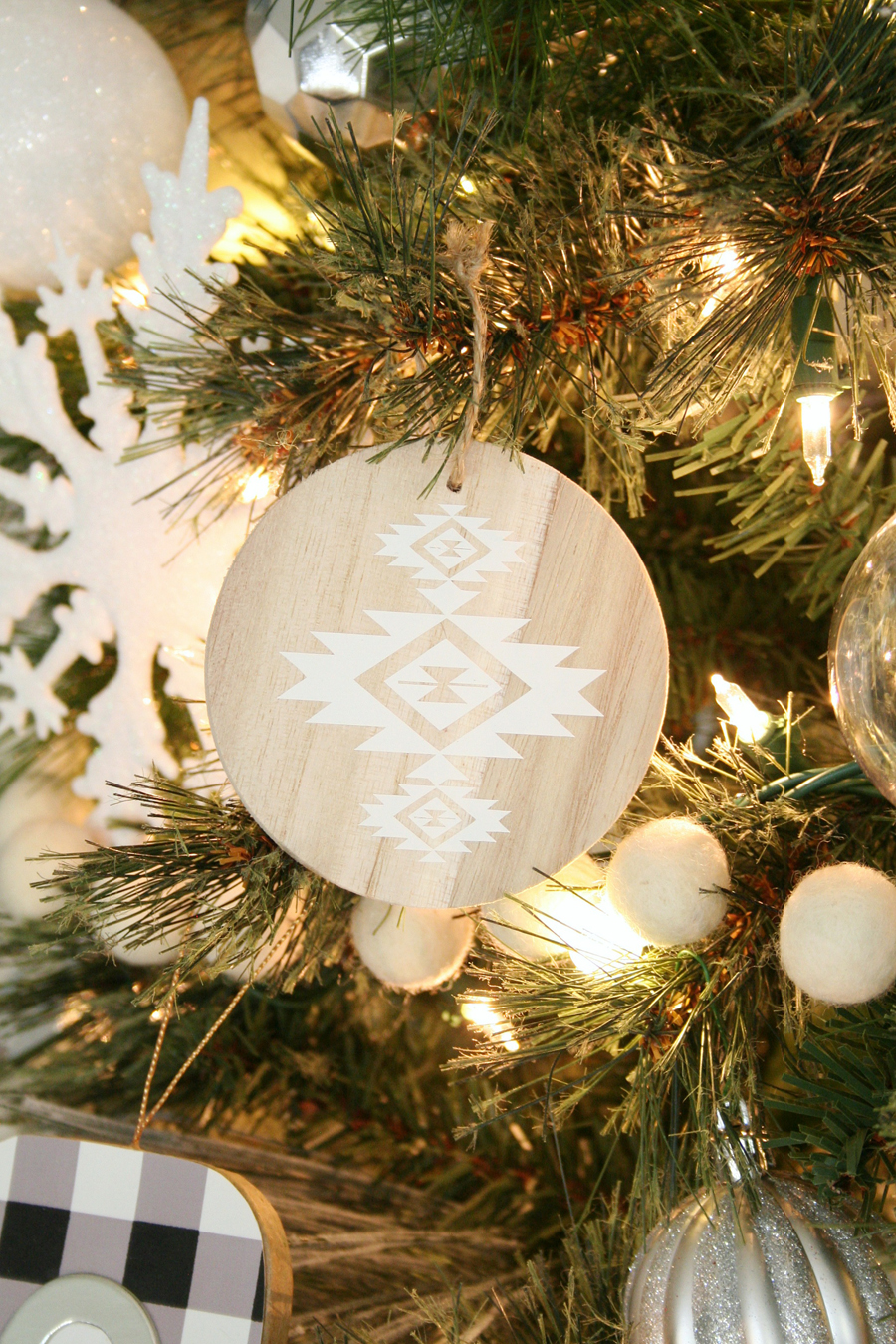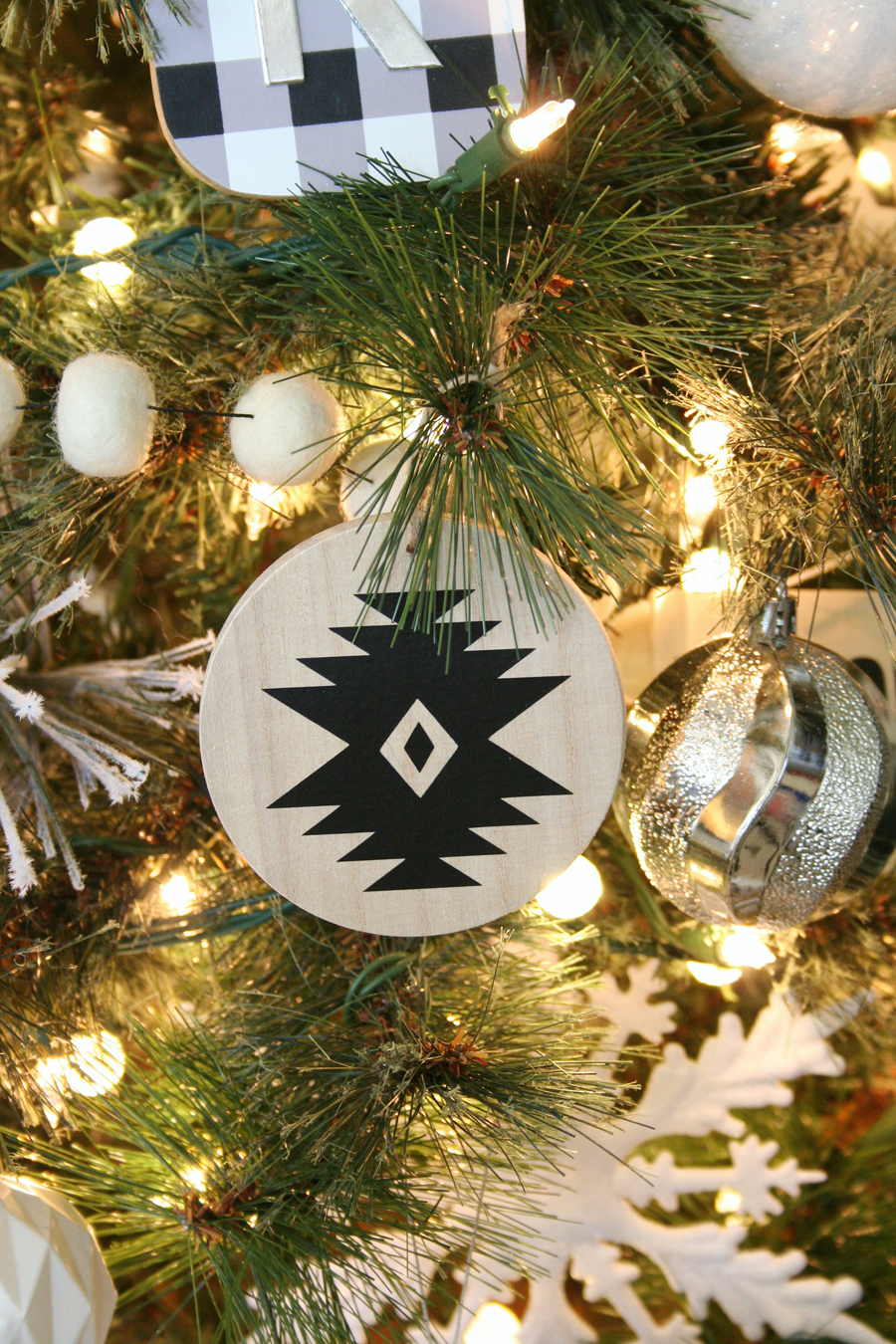 Again, paper mache' ornaments that I had in my craft stash from Hobby Lobby helped me add the buffalo check I wanted to my tree. I originally wanted buffalo check ribbon, but everyone was sold out and I gave up my hunt. These personalized buffalo check ornaments were a great alternative. I printed out some buffalo check paper and used my DecoArt DecouPage to apply it to the paper mache' ornaments. Then I glued on some silver chipboard letters to personalize the ornaments for each family member. I also have cute tree shaped buffalo check ornaments scattered through the tree.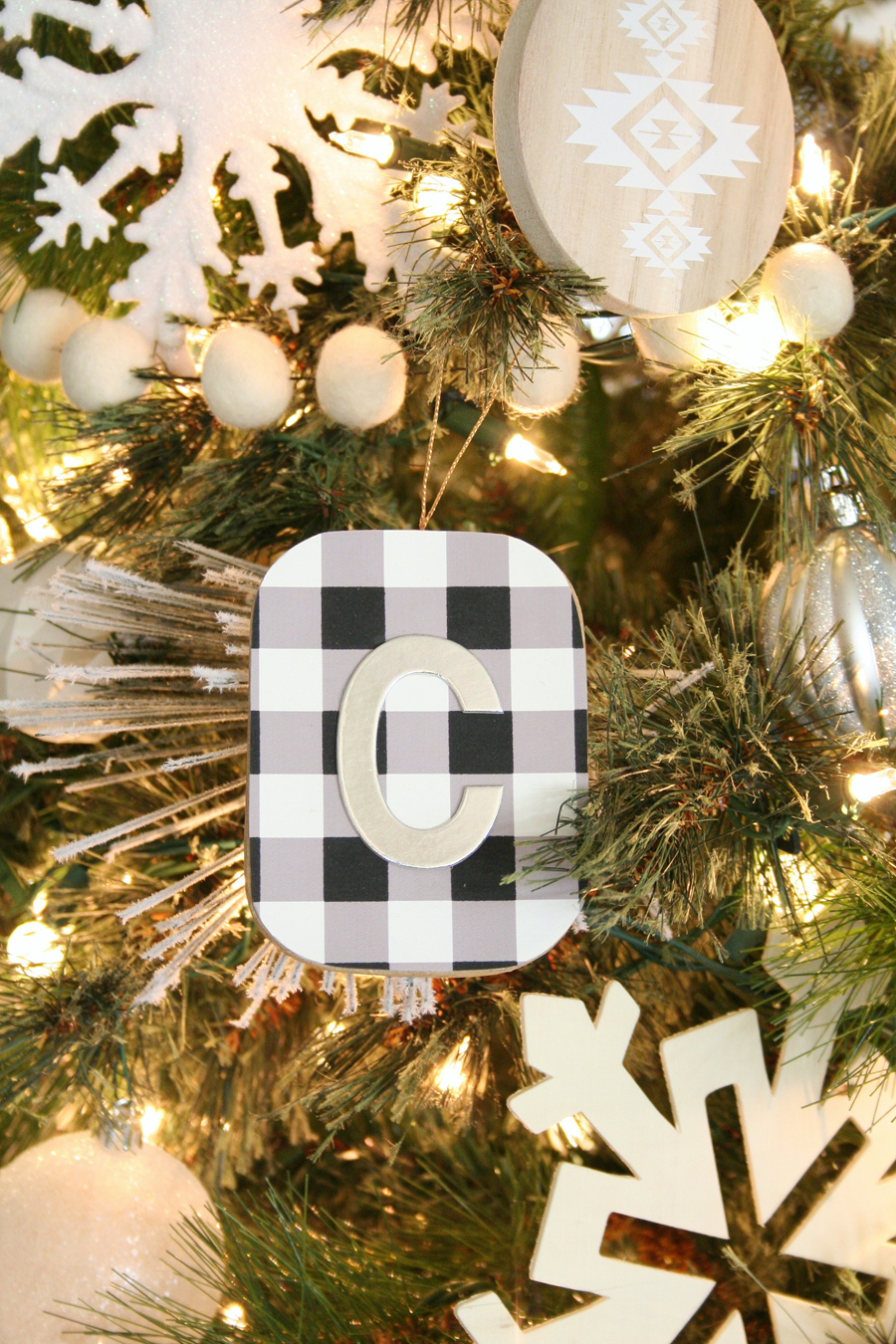 Large unfinished wood snowflakes from Hobby Lobby's craft section and large white snowflakes help to fill the tree. I always keep a nuetral color palette with my ornaments, this helps switching themes from year to year easier and it's more budget friendly. I love that they have different textures to them, these ornaments are frosted, glittered, metallic, and clear this year. I love using clear bulbs on the tree, it really helps to reflect the light at night and it's so pretty.
I love the felt ball garland, it's like mini snowballs all throughout the tree. The cute striped mini embroidery hoop ornaments are also from last year's tree, they are still one of my favorites.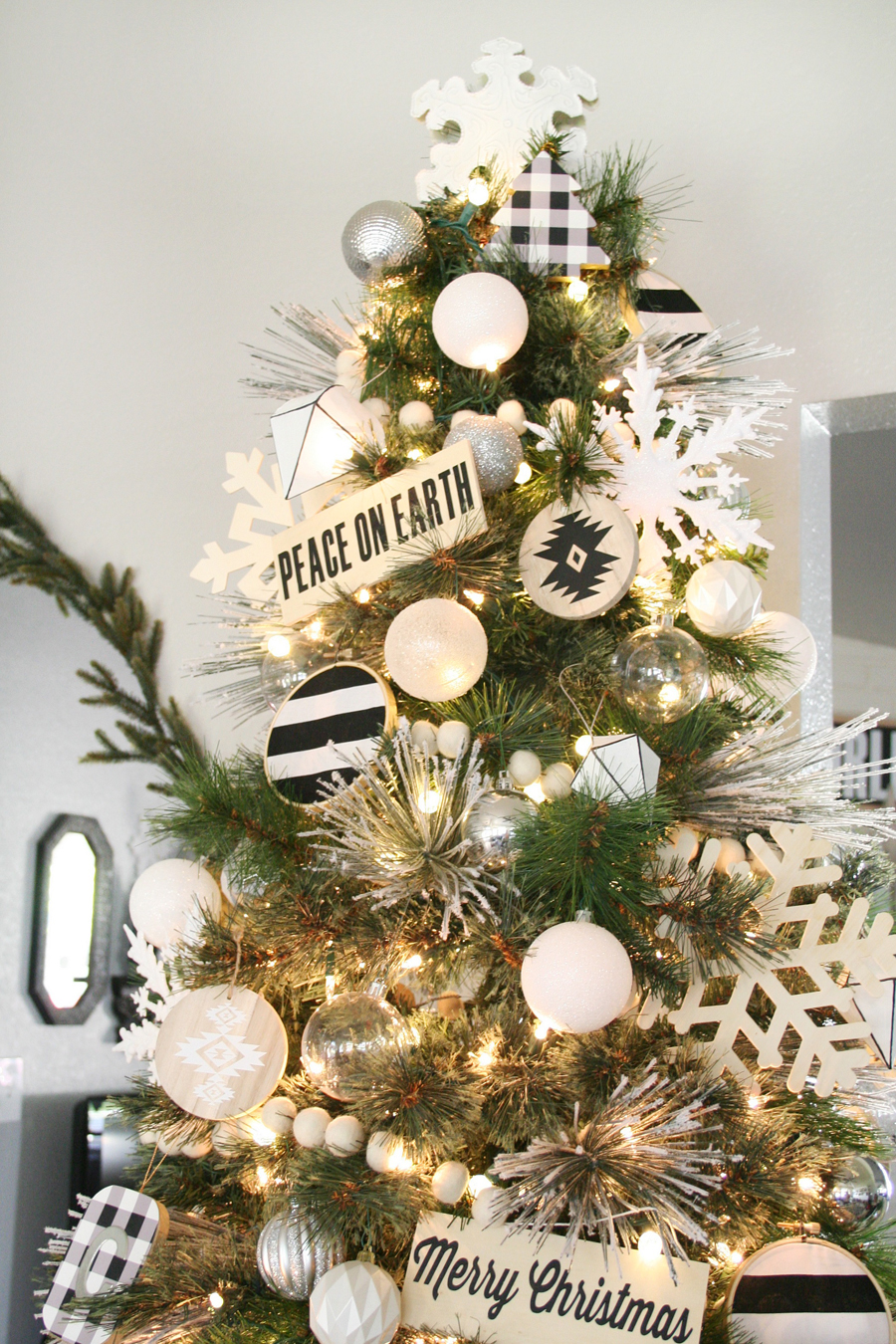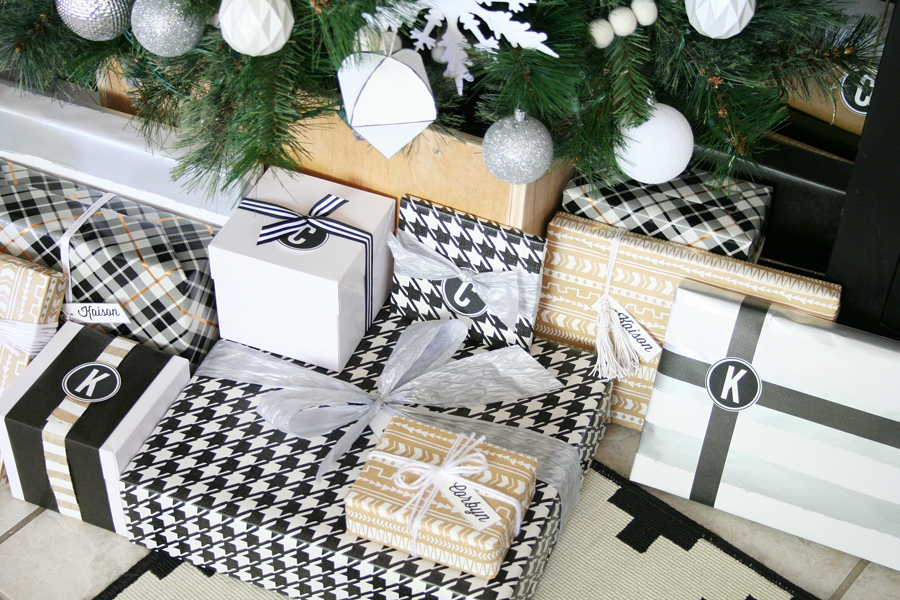 I really do love how this tree turned out, it's cozy and perfect for our space. I love this view from my office where I can see both the tree and my mantel together, it's perfect.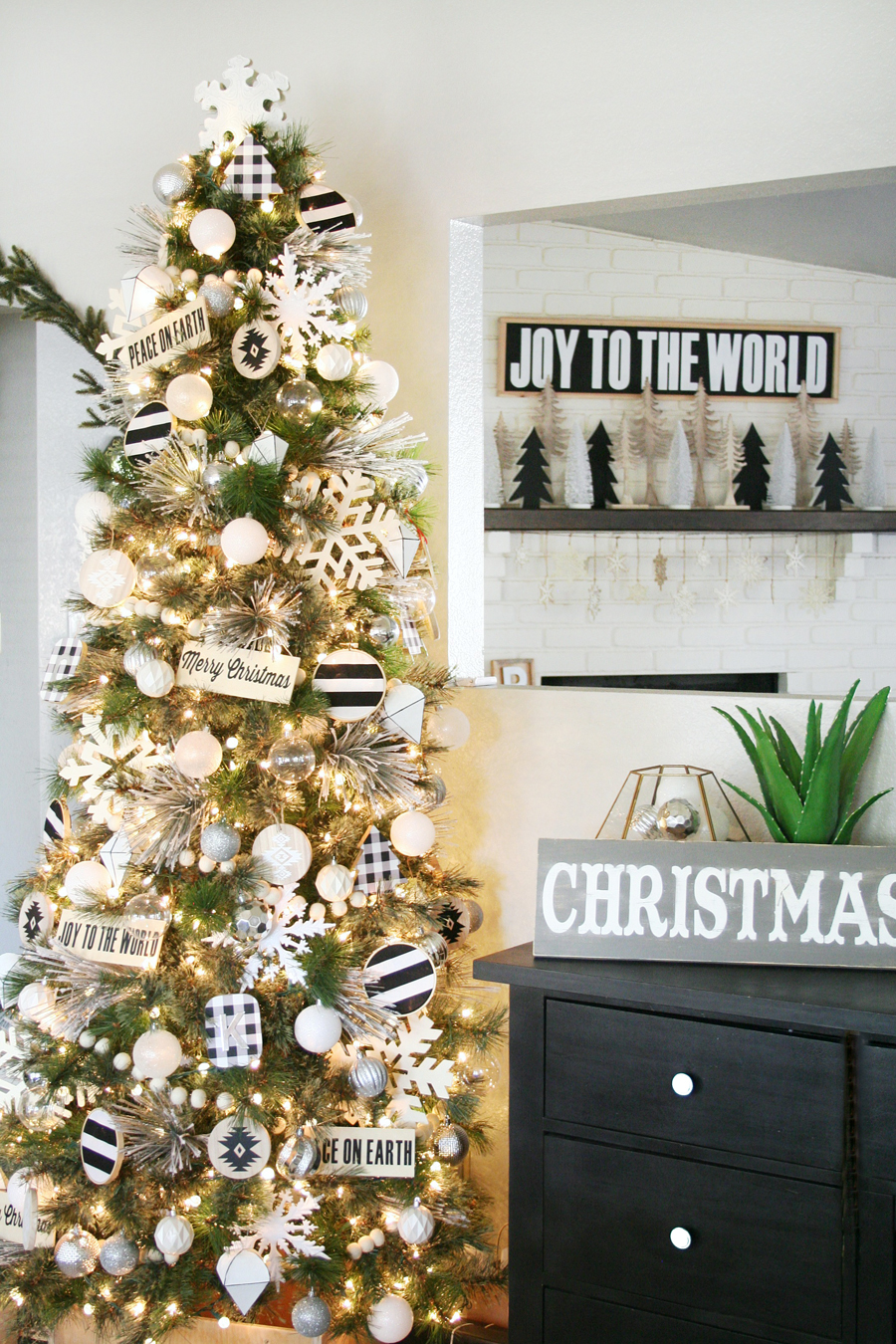 Be sure to check out my Black & White Christmas Mantel that I shared the other day, tomorrow I will be sharing my Black & White Christmas Entryway so be sure to check back.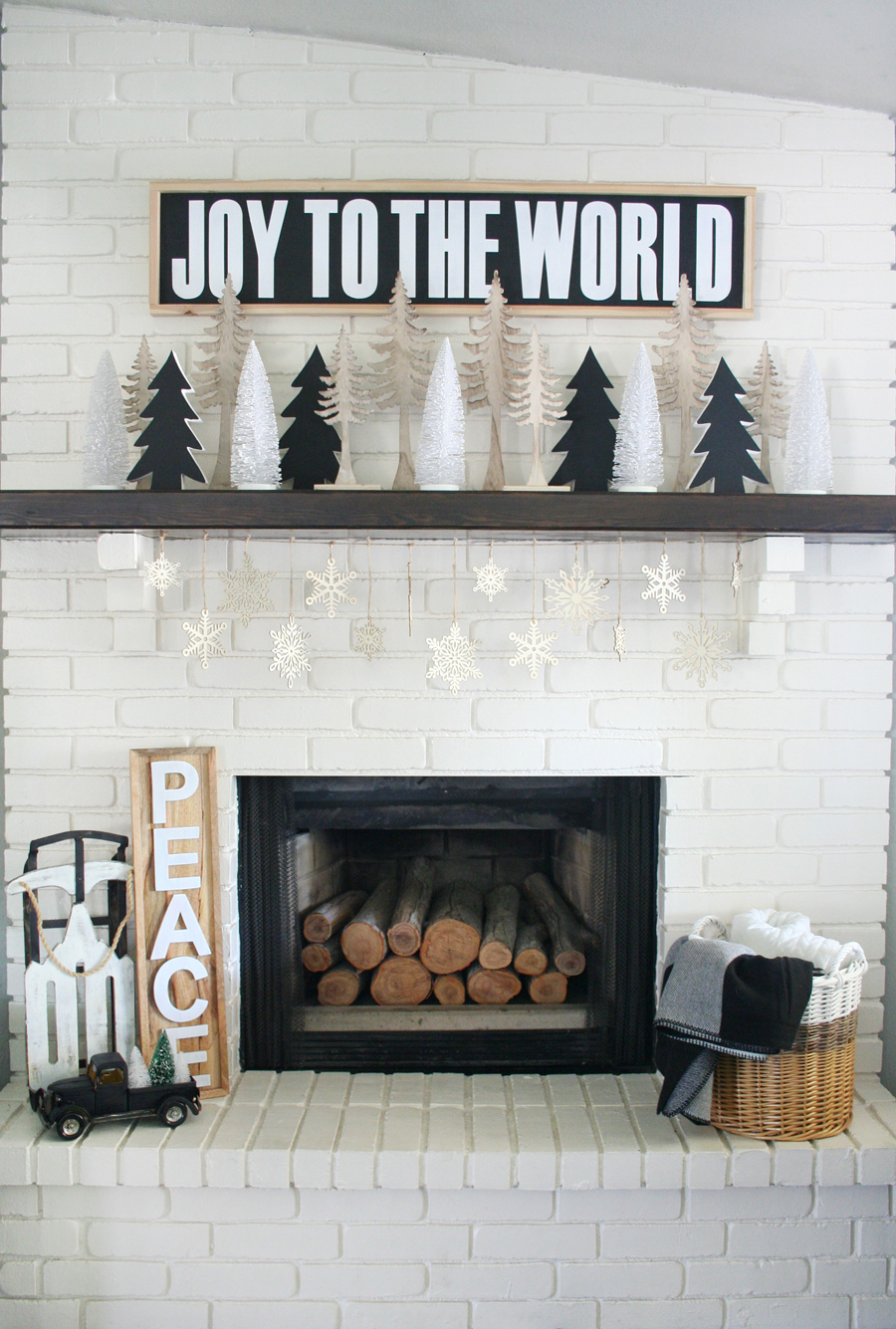 Be sure to also check out these other Christmas decor ideas: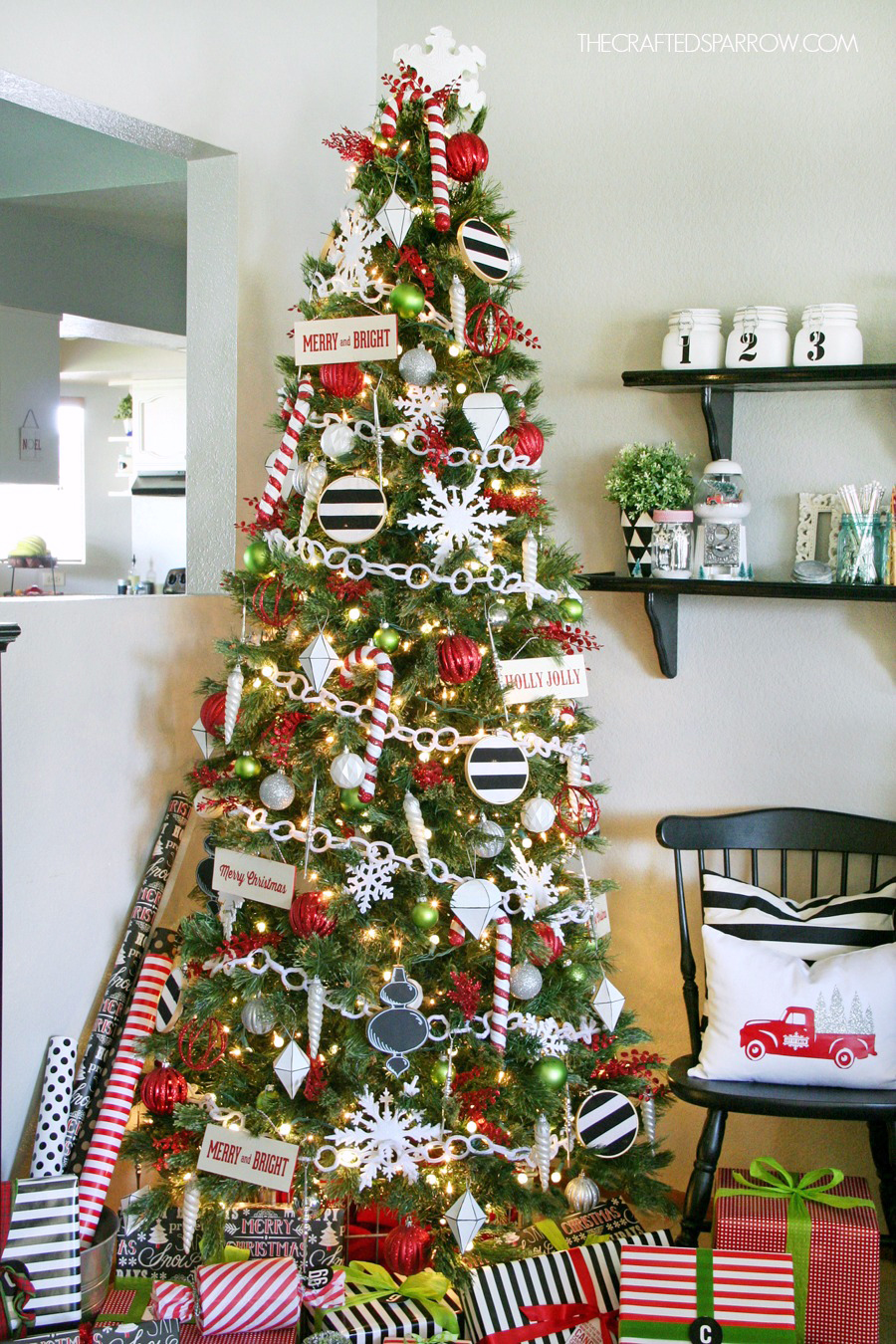 Vintage Inspired Christmas Tree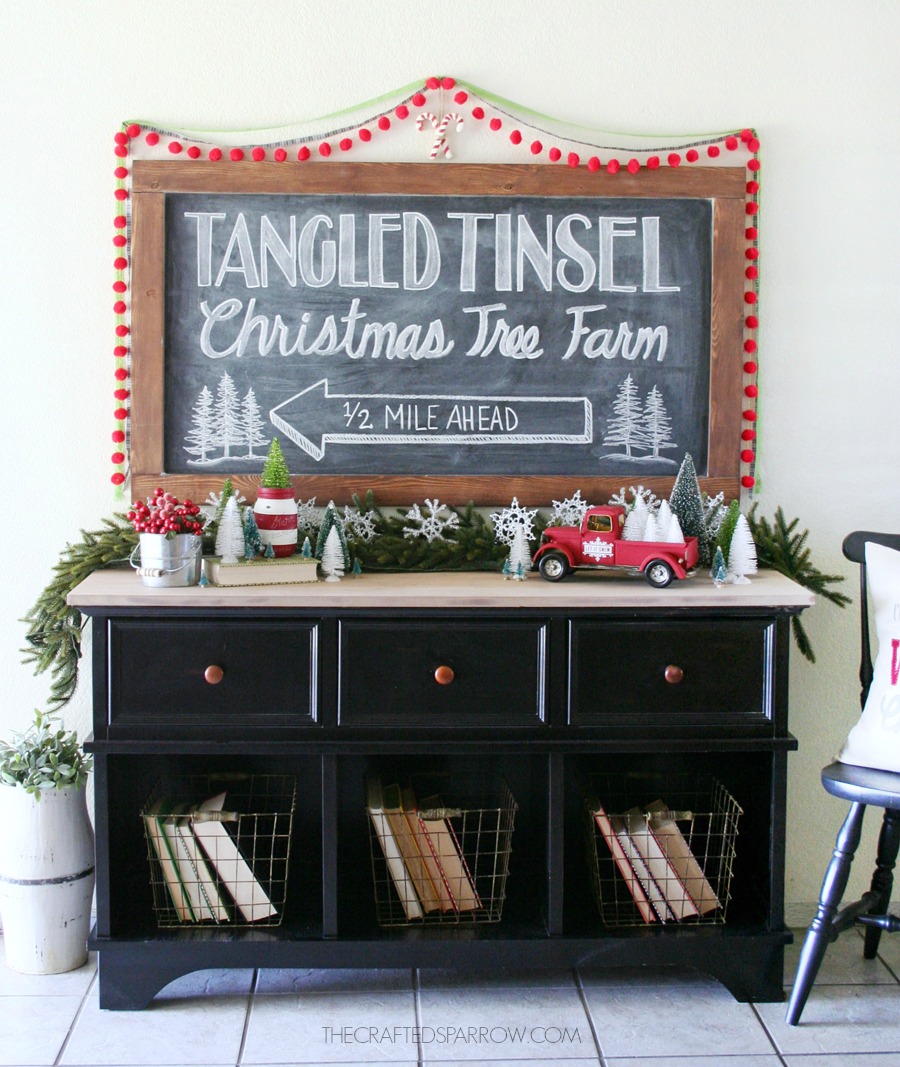 Vintage Inspired Christmas Decor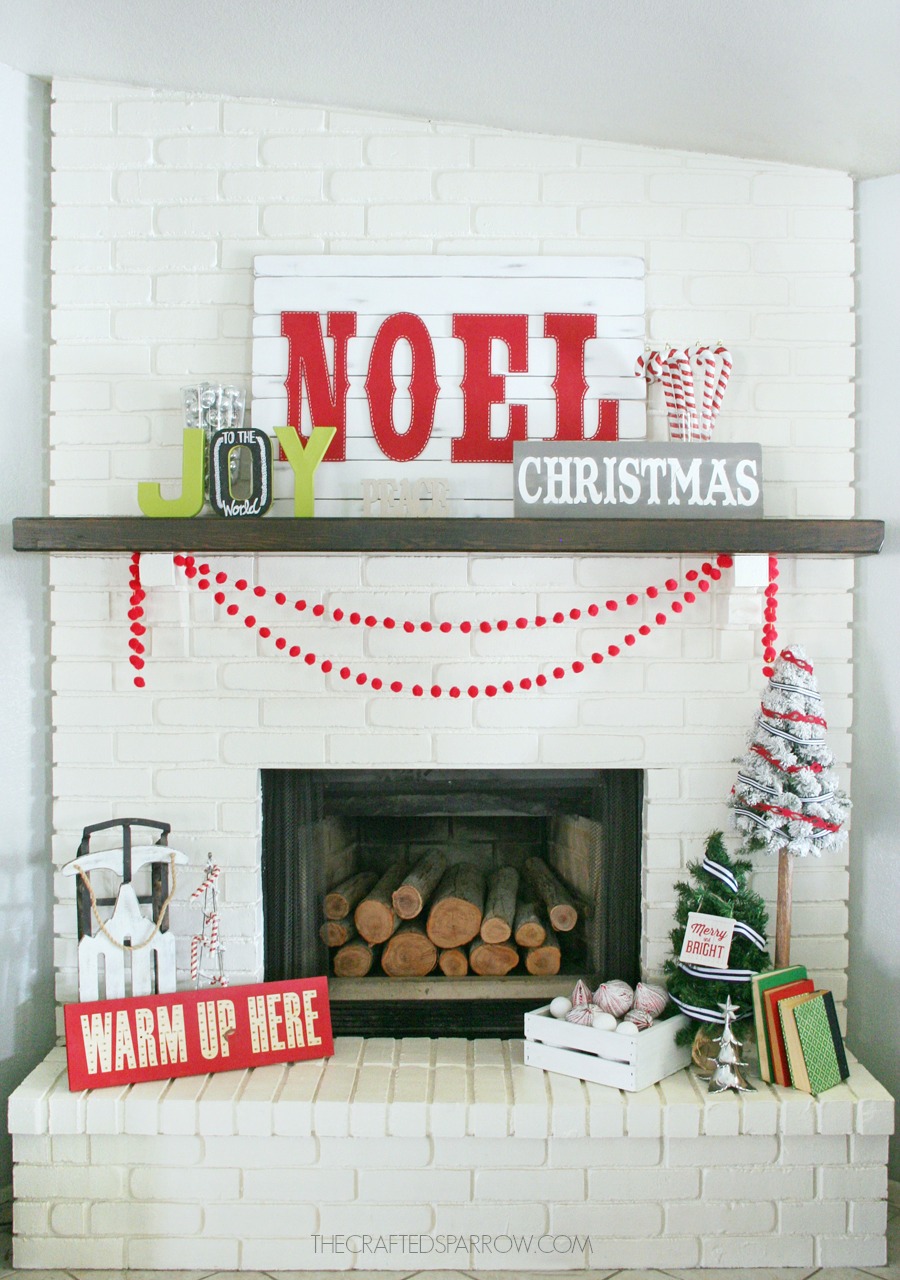 Vintage Inspired Christmas Mantel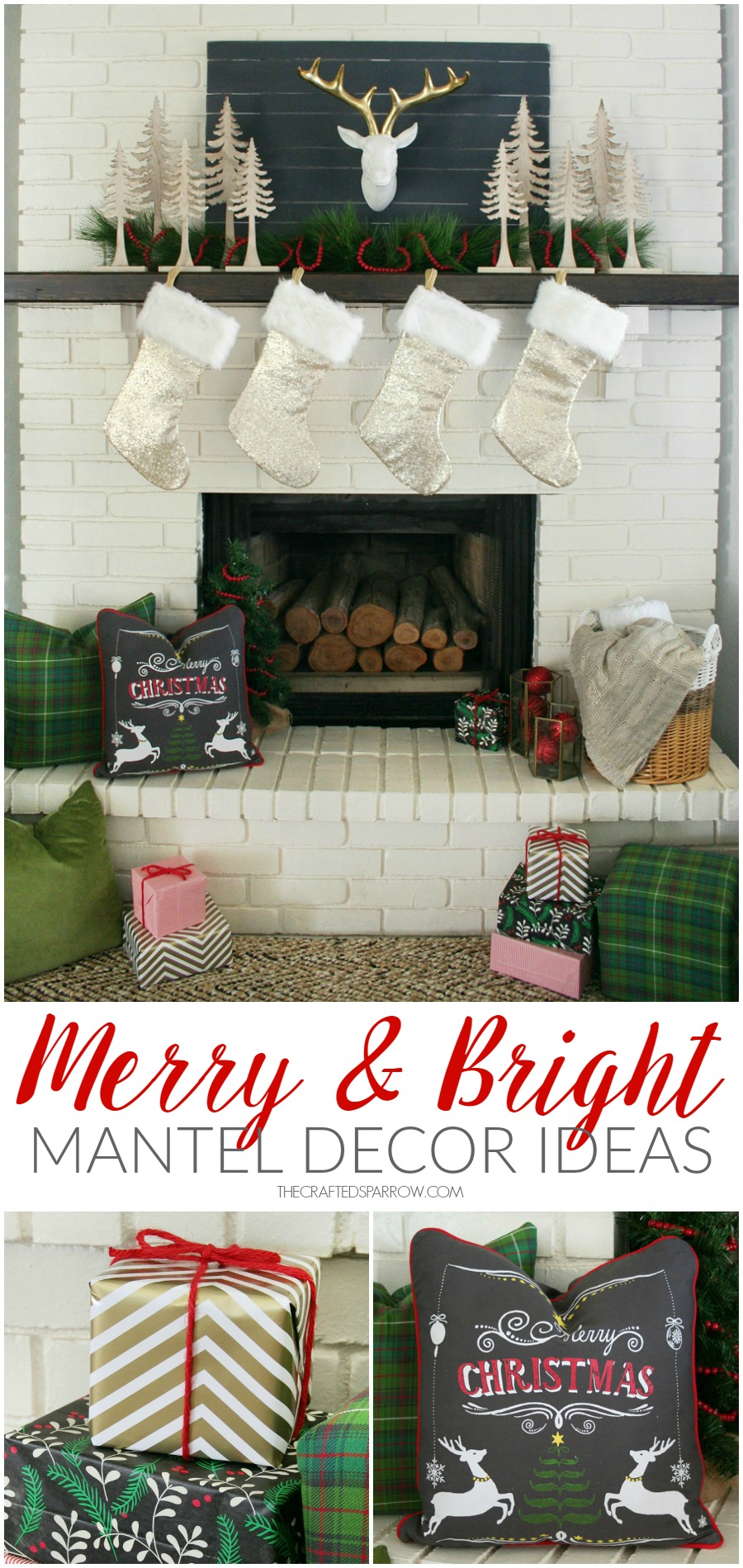 Merry & Bright Holiday Mantel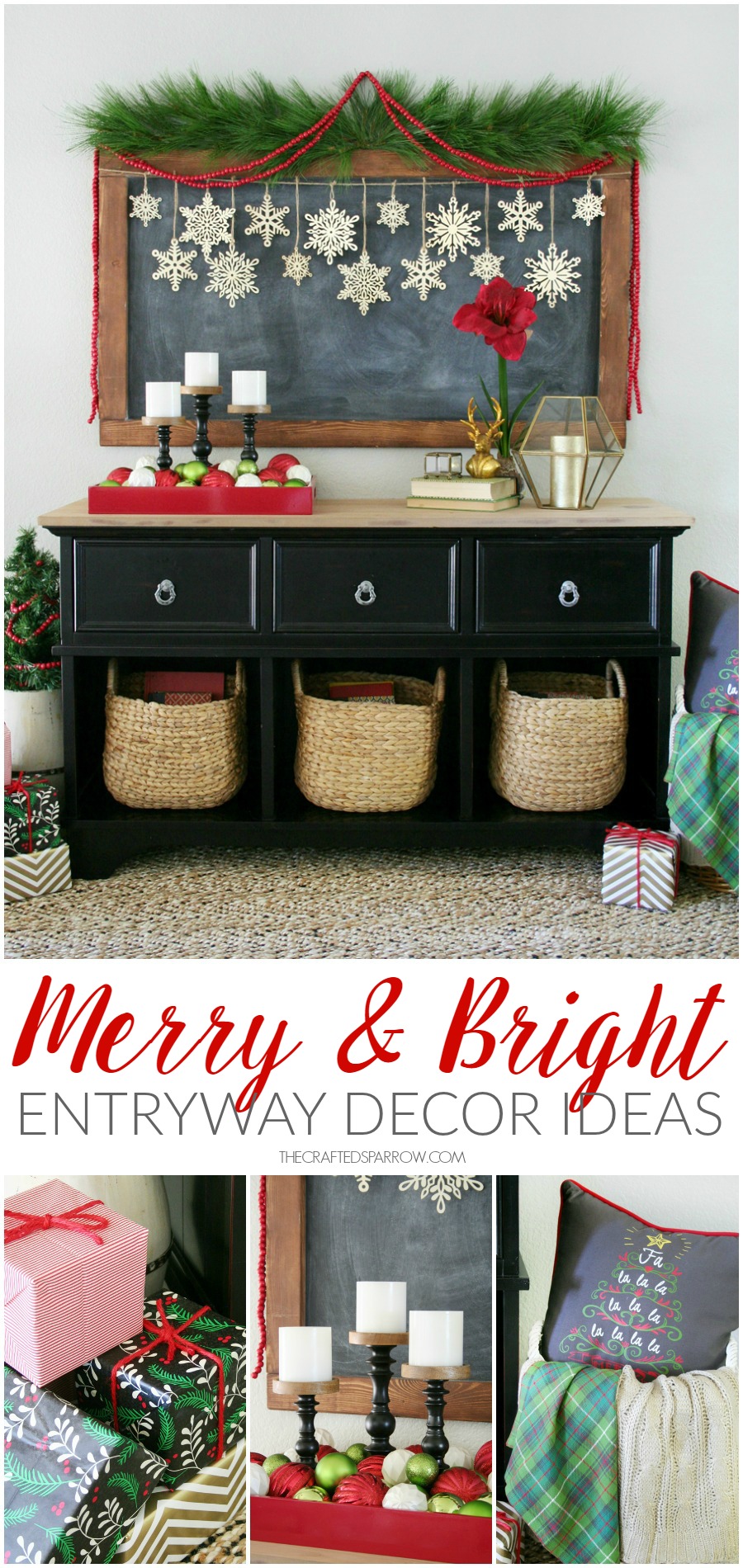 Merry & Bright Holiday Entryway

Chalkboard Inspired Christmas Mantel