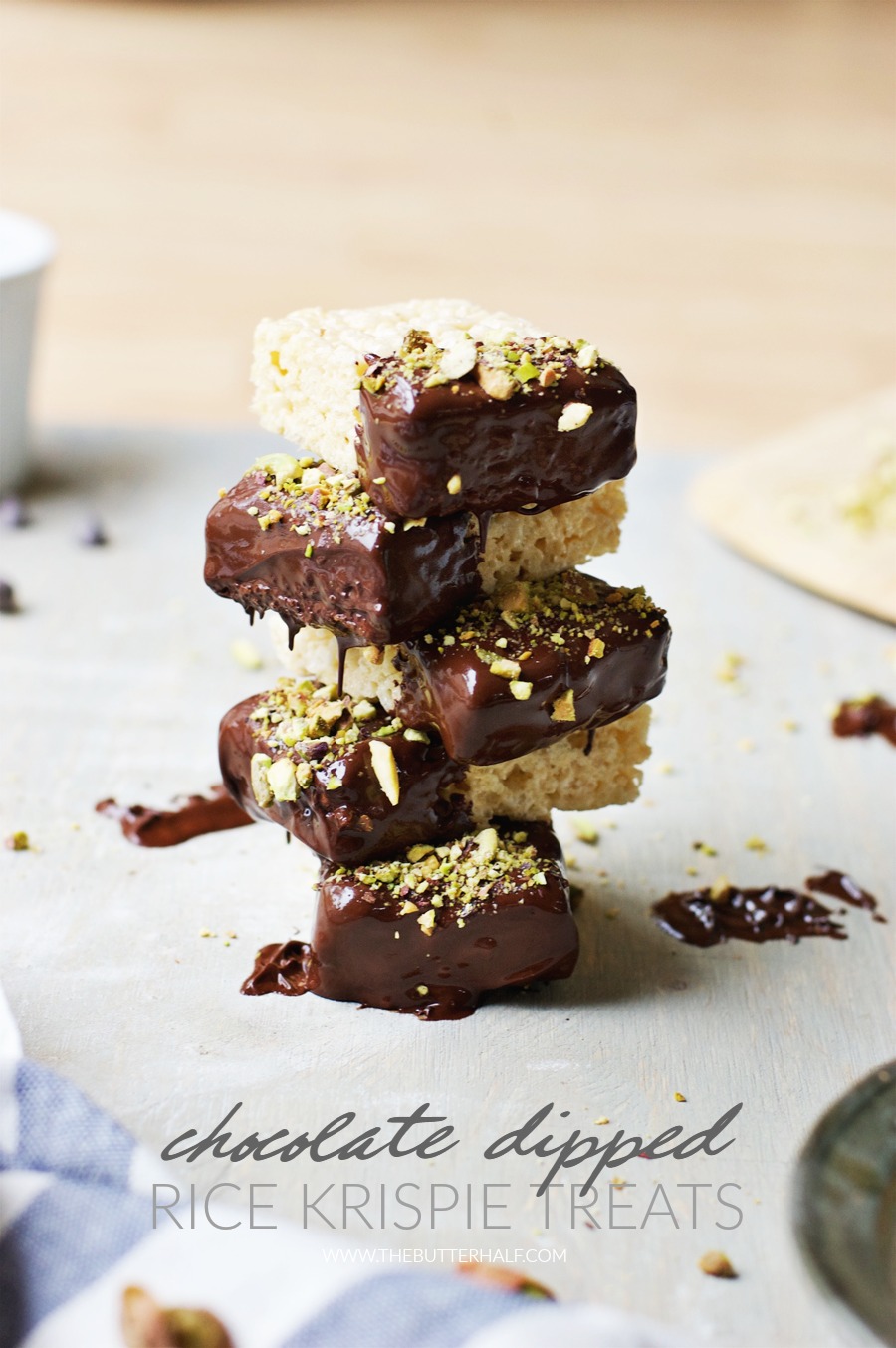 Hi friends, it's Abbey from The Butter Half here again. With back to school upon us, there are plenty of lunches and class treats to be made. A favorite sweet of mine is rice krispie treats, and I have a way to gussy them up! It takes only five minutes to turn a basic, boring square into something more decadent and fancy. (And who doesn't like to get fancy every once in awhile?) Enter the Chocolate Dipped Rice Krispie Treats!

These can be packed in school lunches, or they make a quick and easy dessert for a party. The pistachio bits add the right amount of savory flavor and crunch, too. You're going to love them, trust me!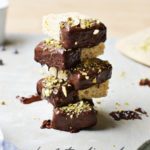 Chocolate Dipped Rice Krispie Treats
2016-08-10 13:35:48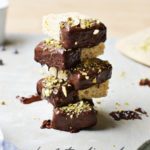 Ingredients
1 cup chocolate chips
1 teaspoon coconut oil
5 rice krispie treat bars (premade)
1/4 cup chopped pistachios
Instructions
Pour the chocolate chips and coconut oil in a microwave-safe bowl and heat for 2 minutes. Remove from microwave and stir until the chocolate is completely smooth.
Take your rice krispie treats and dip them in the chocolate, about one quarter of the way down. Repeat for all treats.
Sprinkle with chopped pistachios for a pop of color and a salty taste to complement the sweetness. Enjoy!
Notes
Additional toppings can be subsituted: sprinkles, various nut varieties, or white chocolate.
The Crafted Sparrow https://www.thecraftedsparrow.com/
For even more delicious dessert ideas be sure to check out these recipes:

Chocolate Chip Cookie Ice Cream Sandwiches

No-Churn Blueberry Mascarpone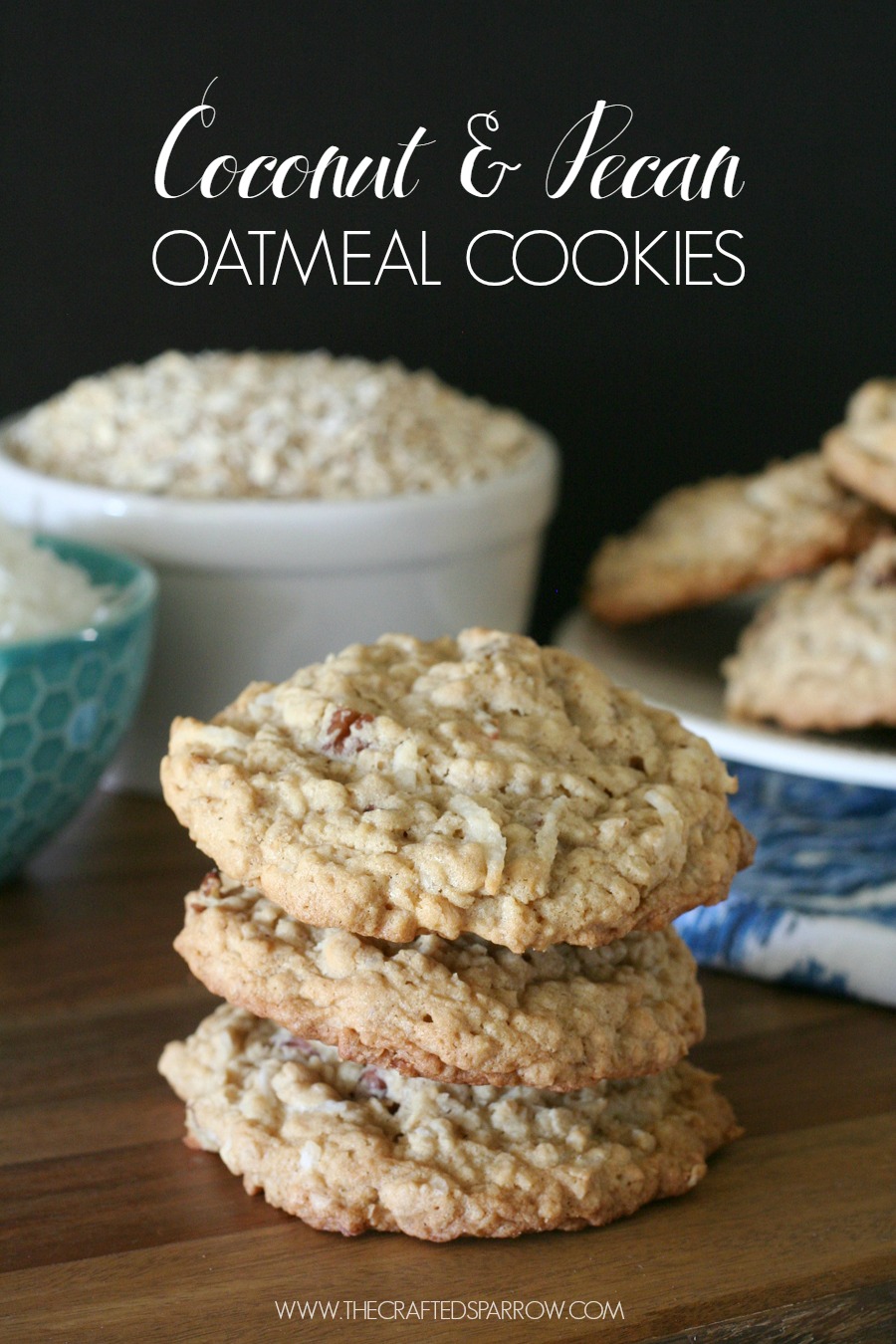 Coconut & Pecan Oatmeal Cookies