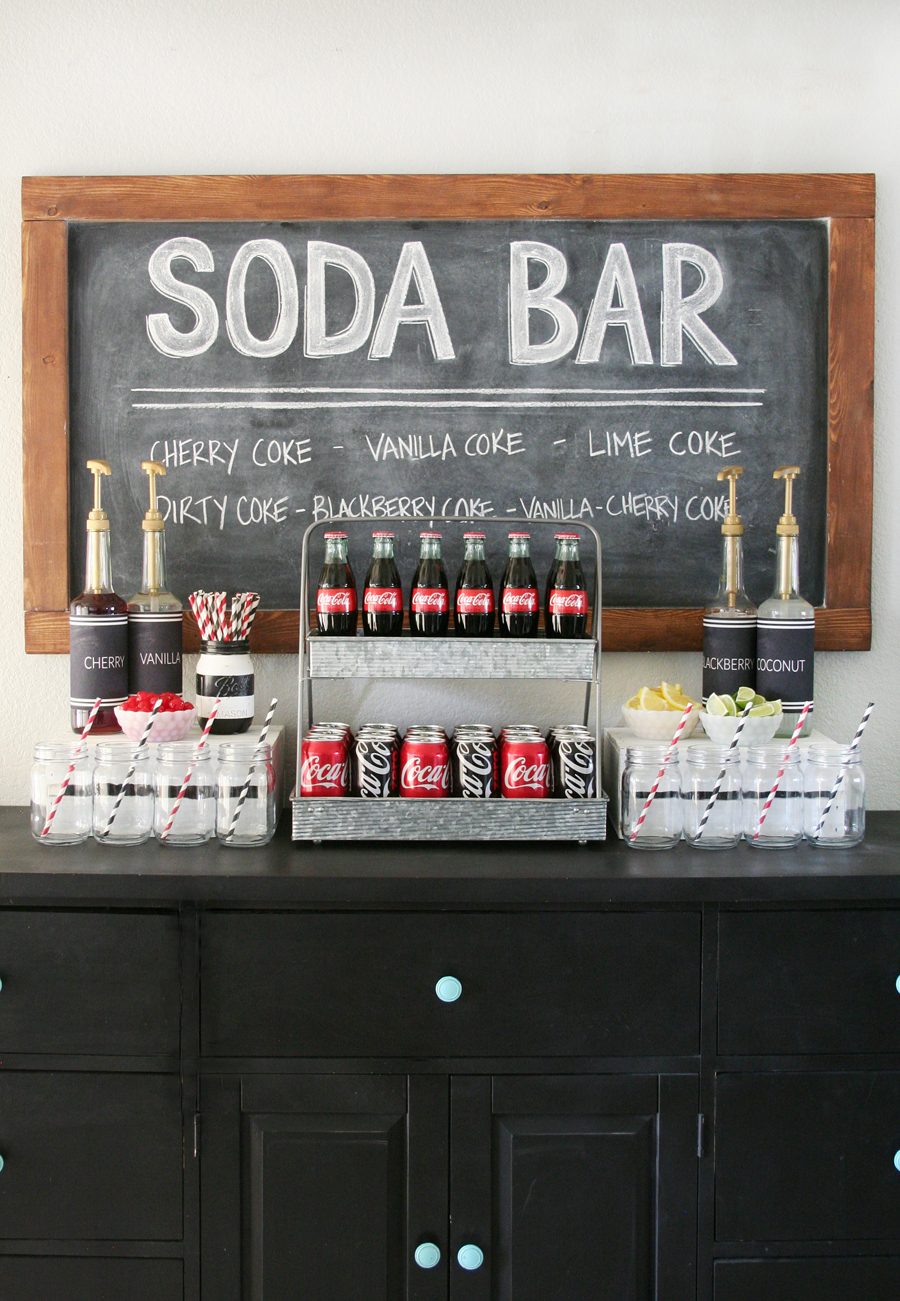 Today's post is packed full of fun ideas to help make your big game party a huge hit! In our house, we are huge Coke fans so a Coca-Cola Soda Bar and Easy Game Day Desserts for everyone to enjoy is a must have at our "Home Bowl" festivities. We love creating flavored soda drinks in our house, there are so many possibilities and everyone loves coming up with new ideas.
Like I mentioned a couple weeks ago when I shared my RITZ Sloppy Joe Sliders I've teamed up with Coca-Cola and NABISCO to bring you some awesome game day ideas, recipes, and tips. Be sure you scroll to the bottom of this post when you're done checking out my fun tips and recipes to see how you can win a Coca-Cola & NABISCO "Home Bowl" Prize Pack valued at $400!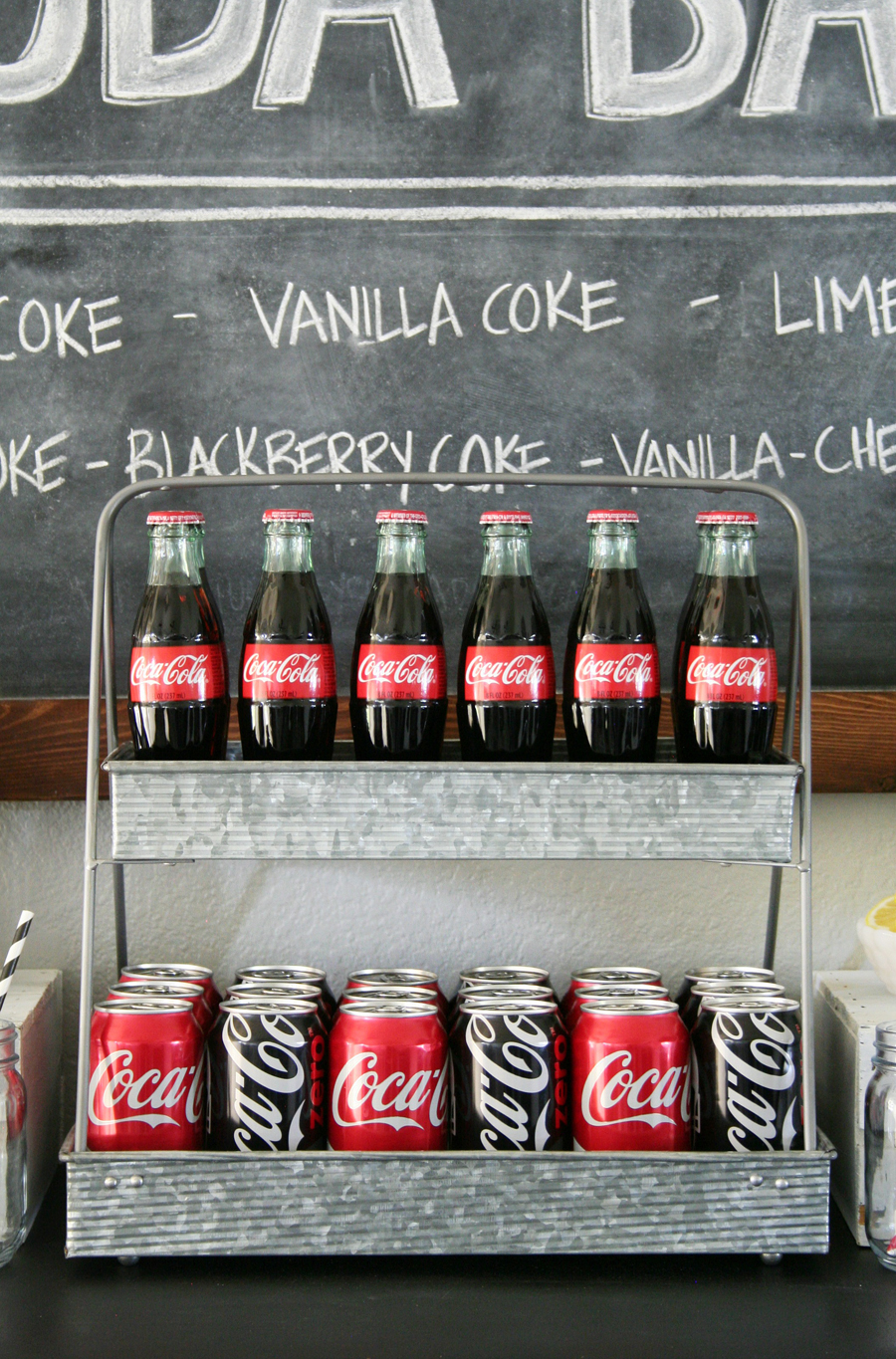 What you need for a great Coca-Cola Soda Bar:
– Coca-Cola glass bottled soda
– Coca-Cola cans in your favorite flavor
– Flavored syrups – I used Cherry, Vanilla, Coconut, and Blackberry
– Syrup pumps for easy dispensing, I found mine HERE
– Ice
– Cherries
– Limes
– Lemons
– Mason jars
– Paper straws, I used Red and Black
Fill a cute container with your paper straws, you can also set a cute paper straw inside each mason jar that you set out so it's easy to grab for your guests. I made simple labels for each of my syrup bottles to give them all a cohesive look for the design of my Soda Bar. Be sure to empty a small amount of syrup from each bottle before adding your pumps or it will overflow.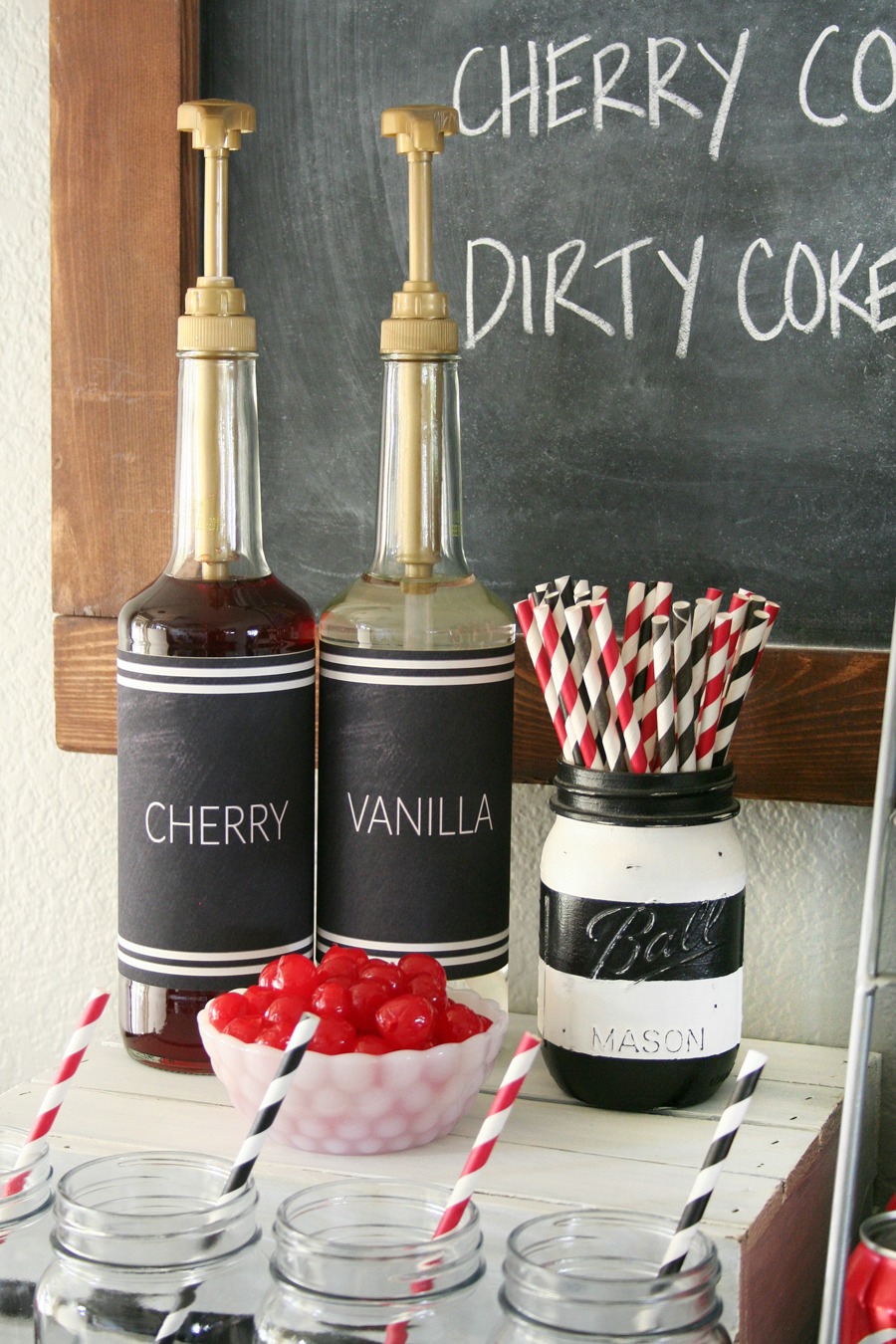 Some of our favorite soda combos are Cherry Coke, Vanilla Coke, Cherry-Vanilla Coke, Lime Coke, Blackberry Coke, and one of my personal favorites is a Coke Zero with Coconut syrup and fresh lime juice. It's so good!
The Blackberry Coke is another new favorite, paired with a fresh squeeze of a lemon wedge it's definitely one to try.
When you're making your drinks you can instruct guests to fill their glasses with ice, add 3-4 pumps of the flavored syrups, pour ice-cold Coca-Cola in the glass, and garnish with the coordinating garnishes.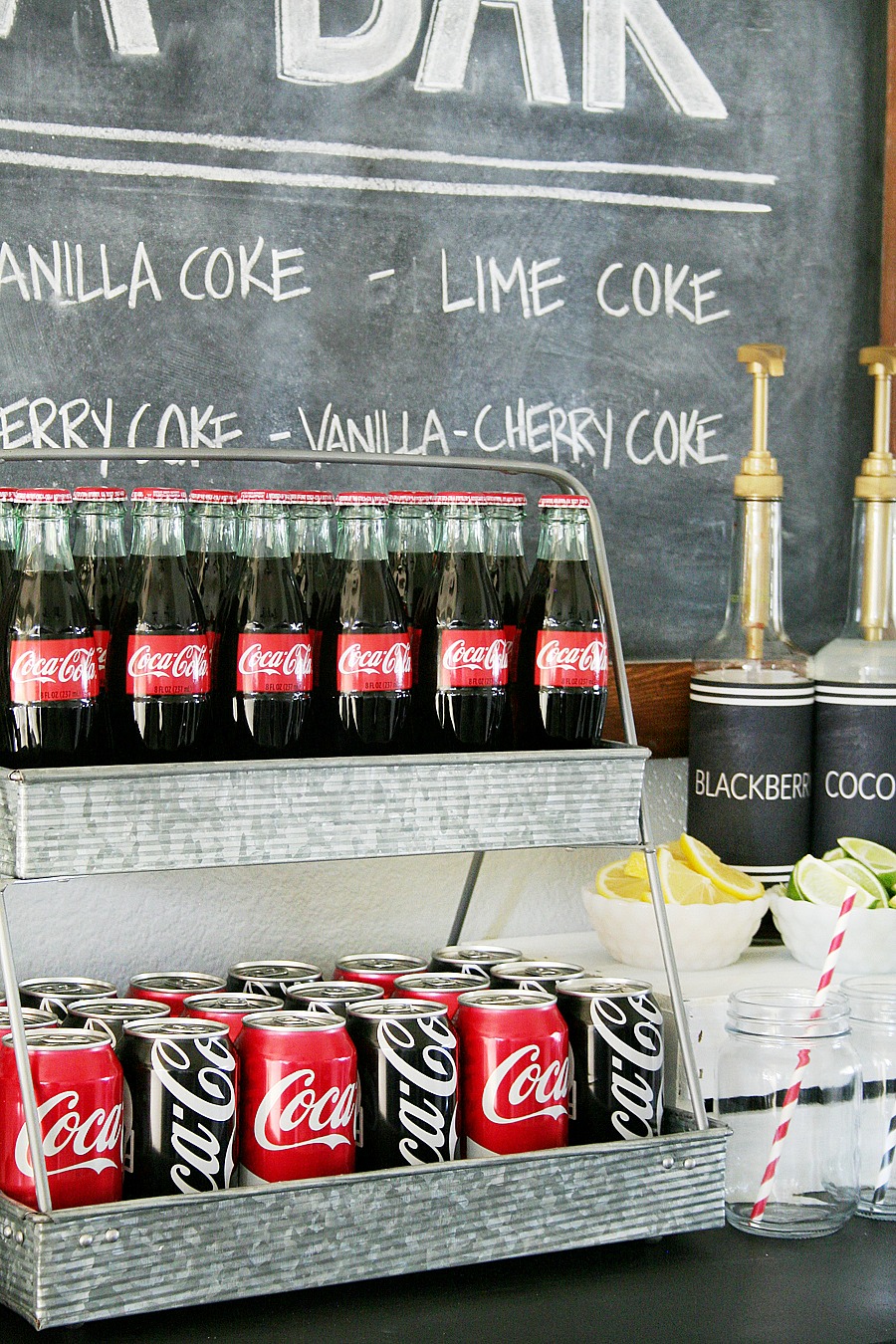 Everyone loves a vintage inspired glass Coca-Cola bottle, so be sure to have plenty on hand for all your guests to have at least one on game day.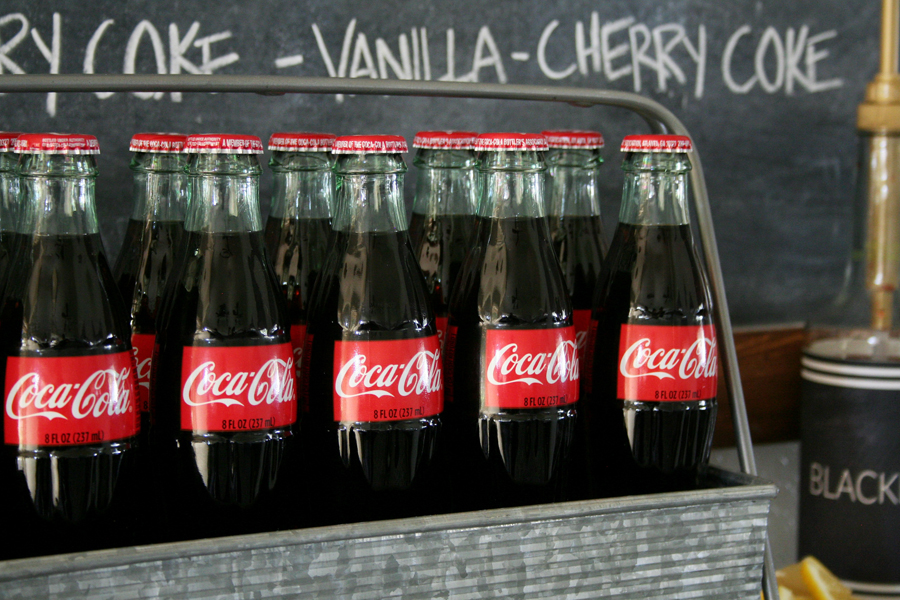 I created a fun backdrop for my Soda Bar with a giant chalkboard. It's the perfect way to give our guests some drink suggestions. You can use a chalkboard and decorate it however you'd like, add football inspired graphics, or fun banners.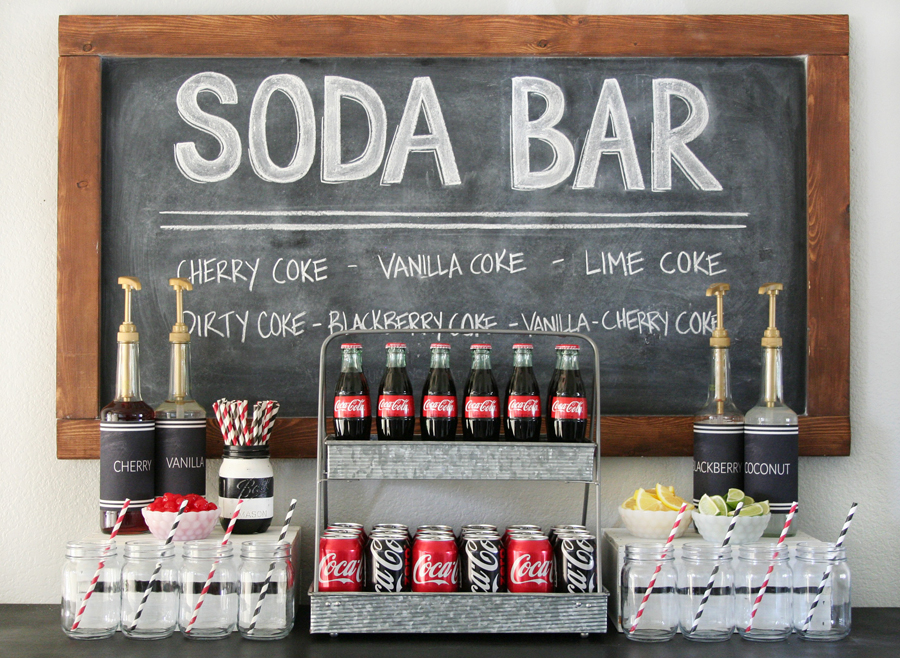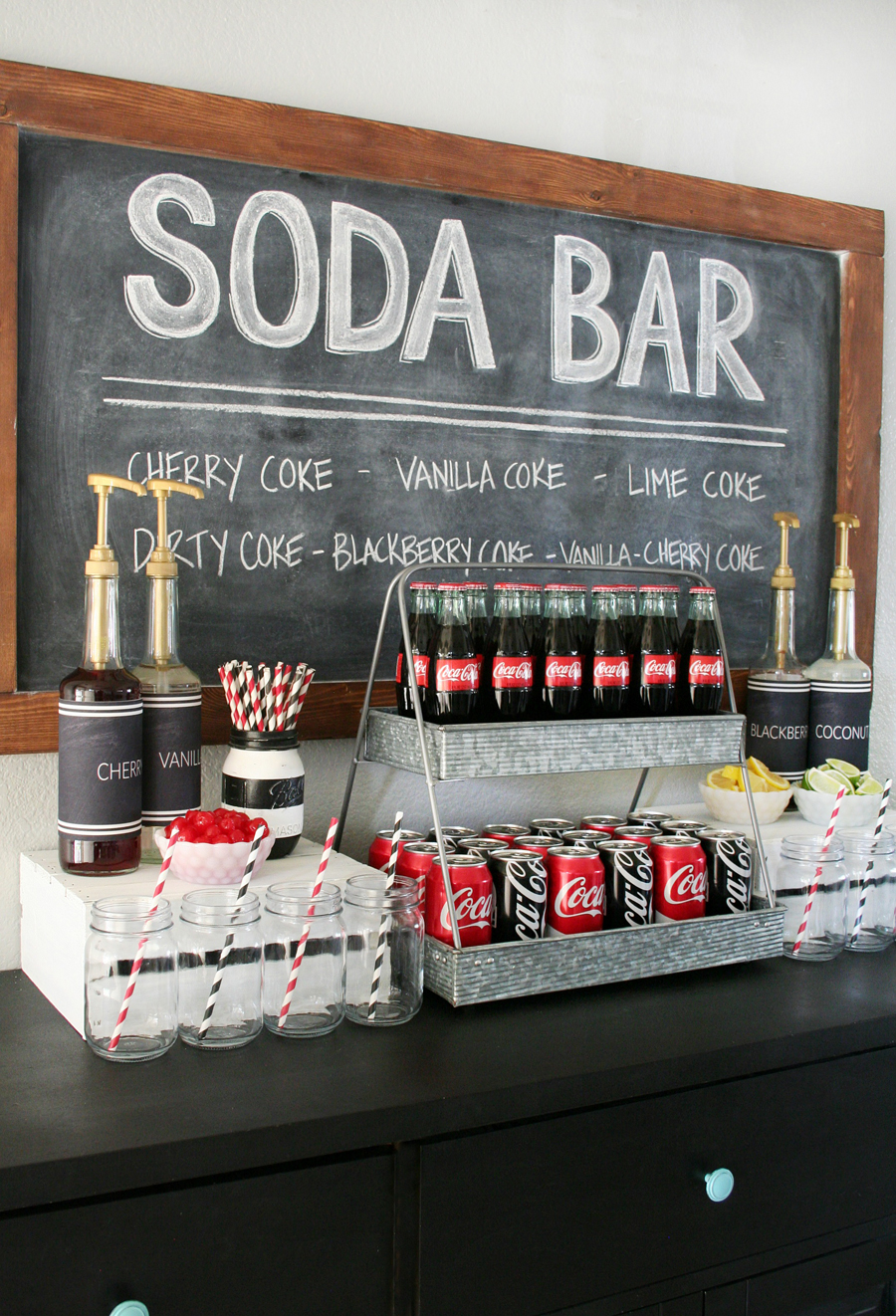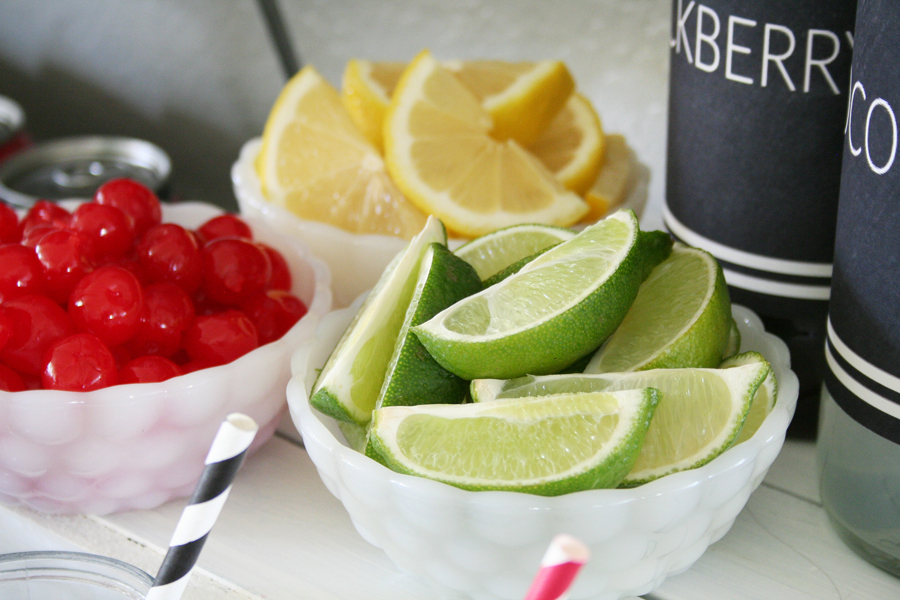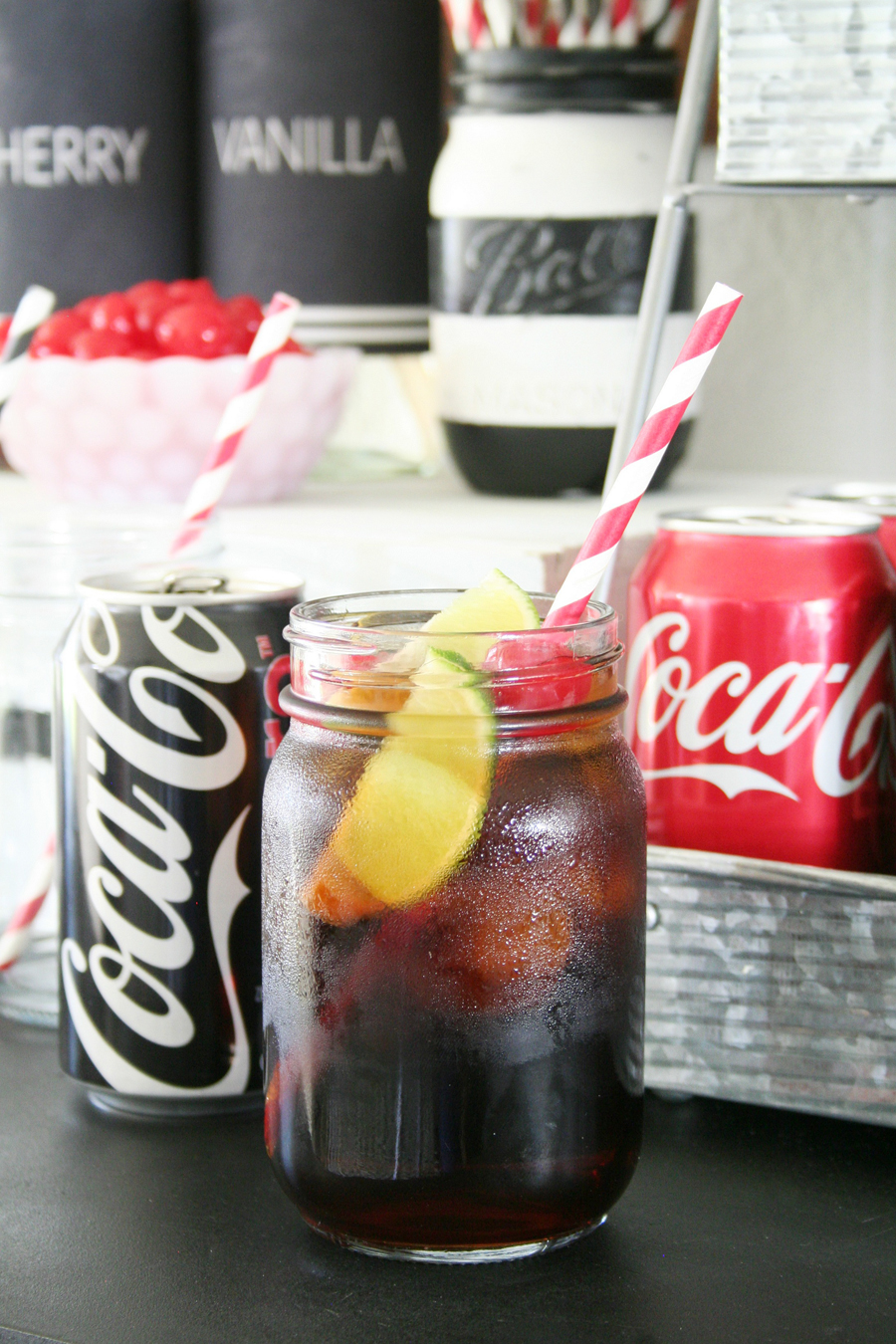 Here's another great idea. Appetizers and quick recipes are usually the most popular at any gathering, and all parties need some sweet treats as well as the savory appetizers. So I'm sharing two easy dessert ideas, first up is a Cherry-Vanilla Coke Float.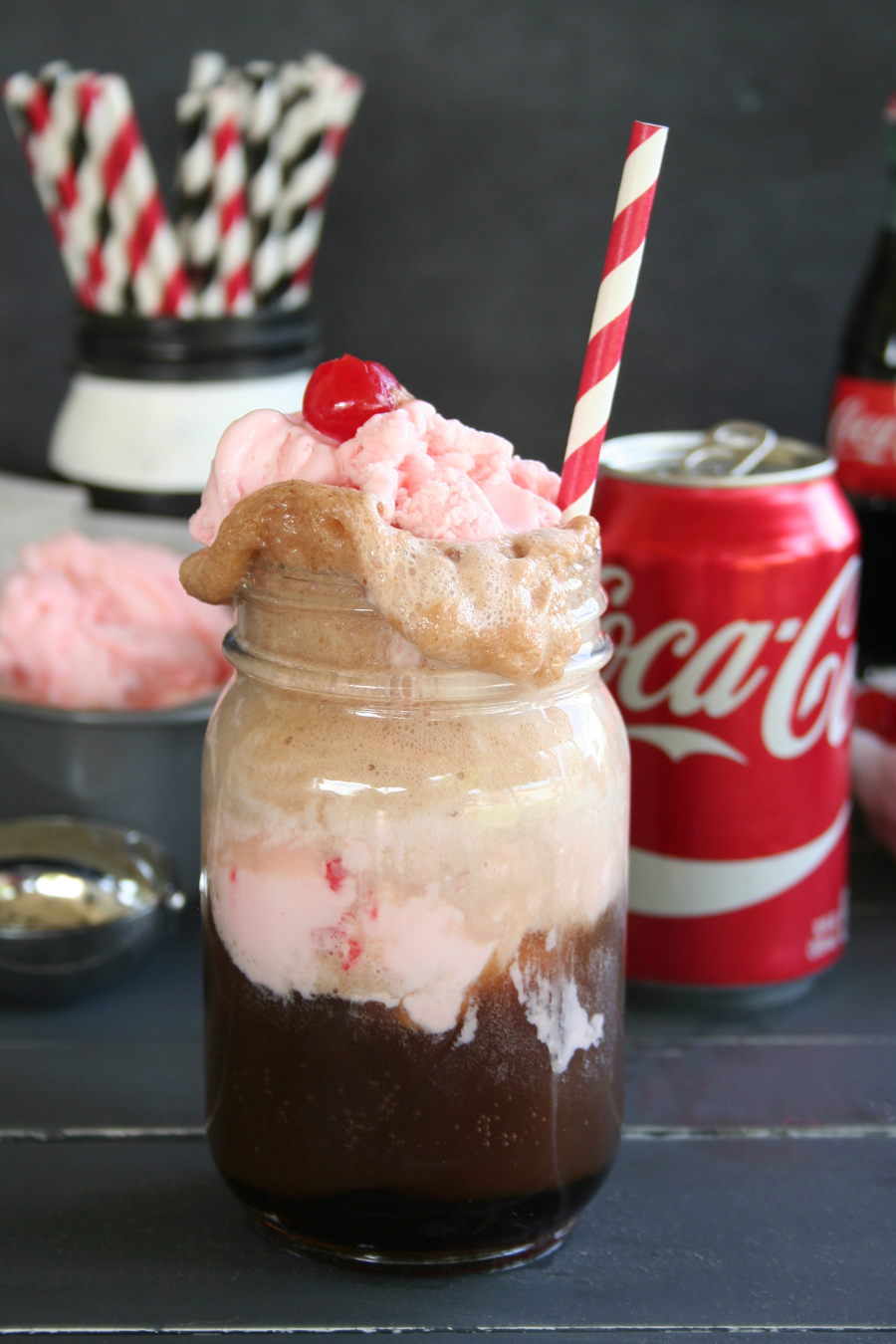 A frosty float is perfect since you already have the Soda Bar set up, all you need to add is ice cream! Everyone loves an ice cream float.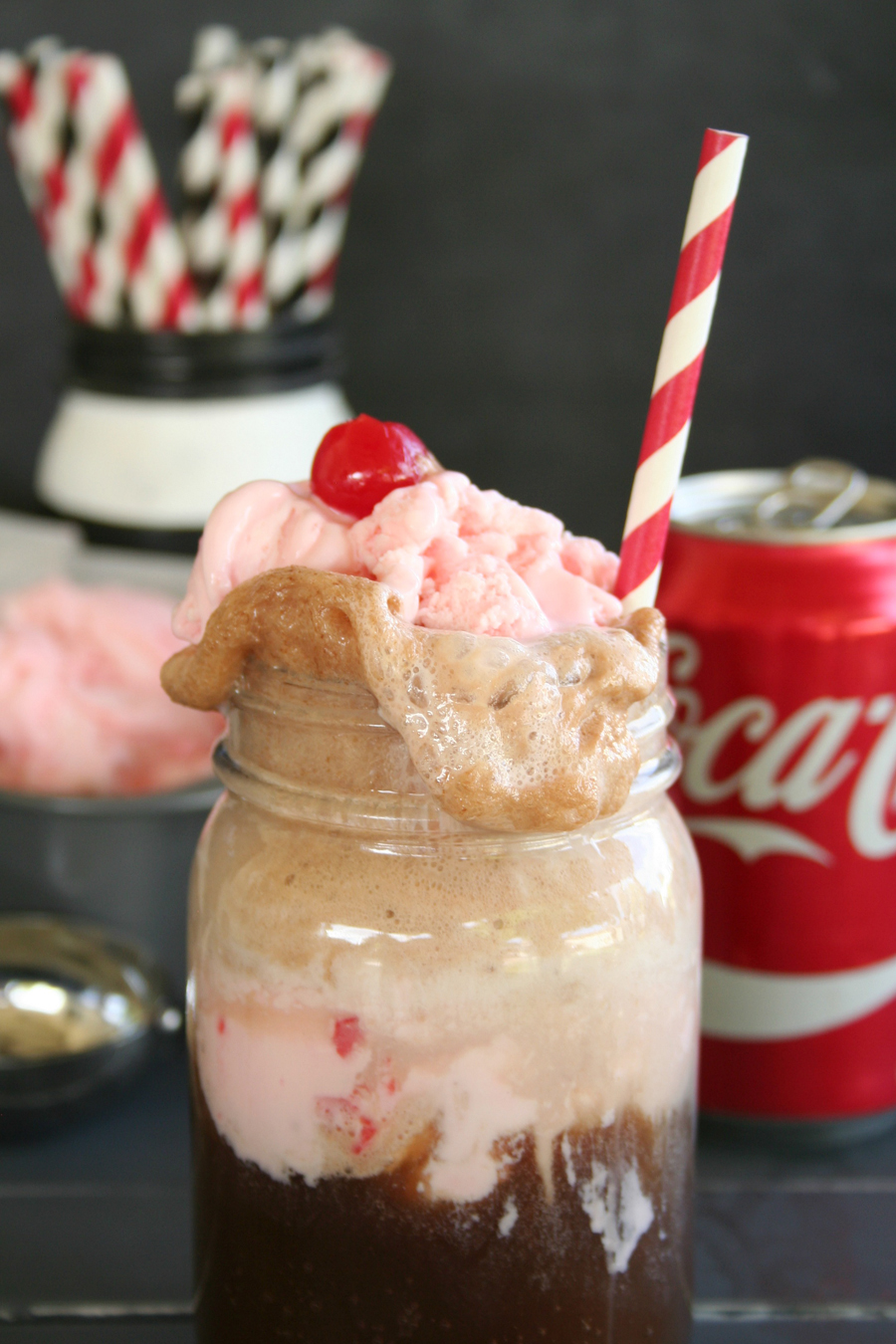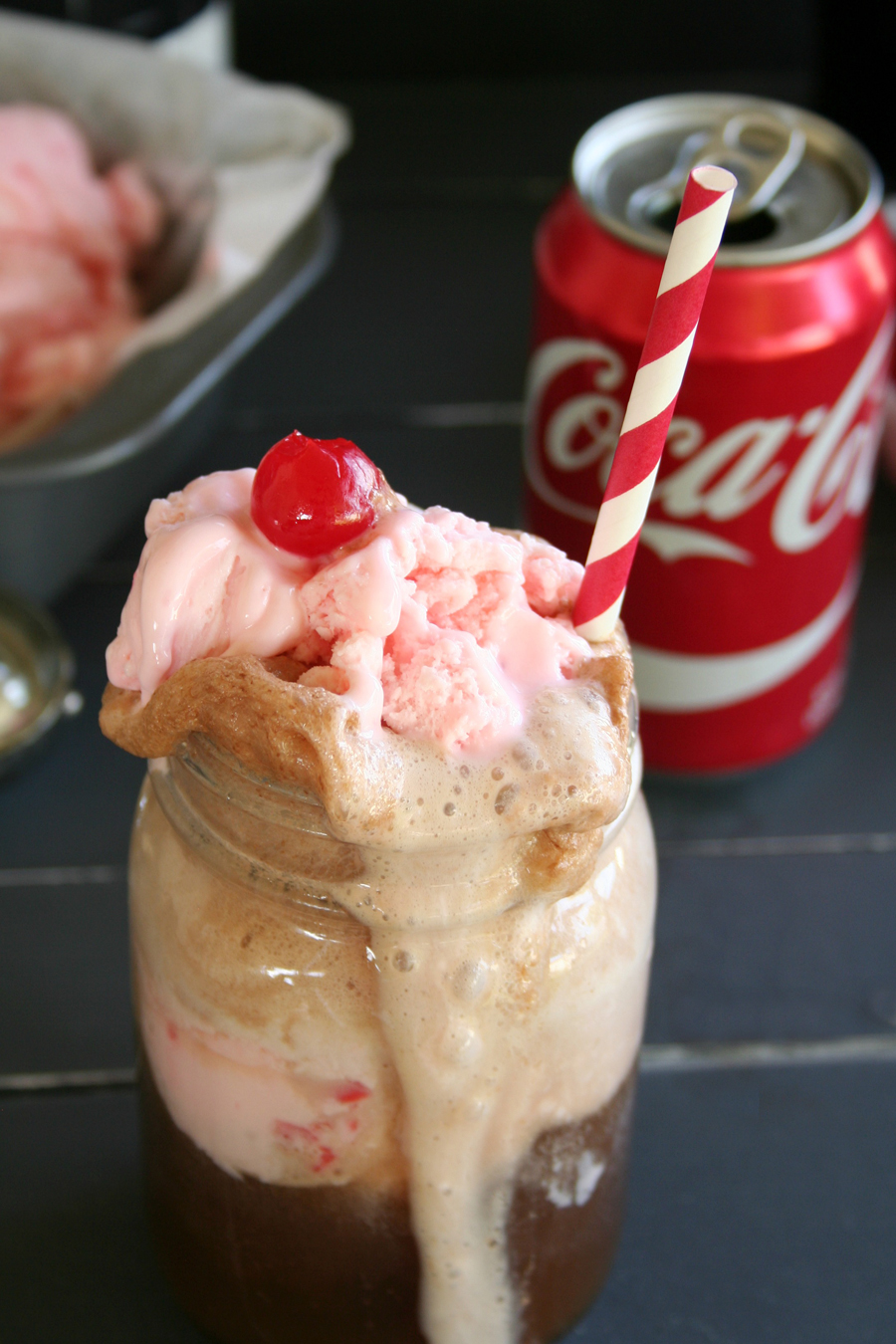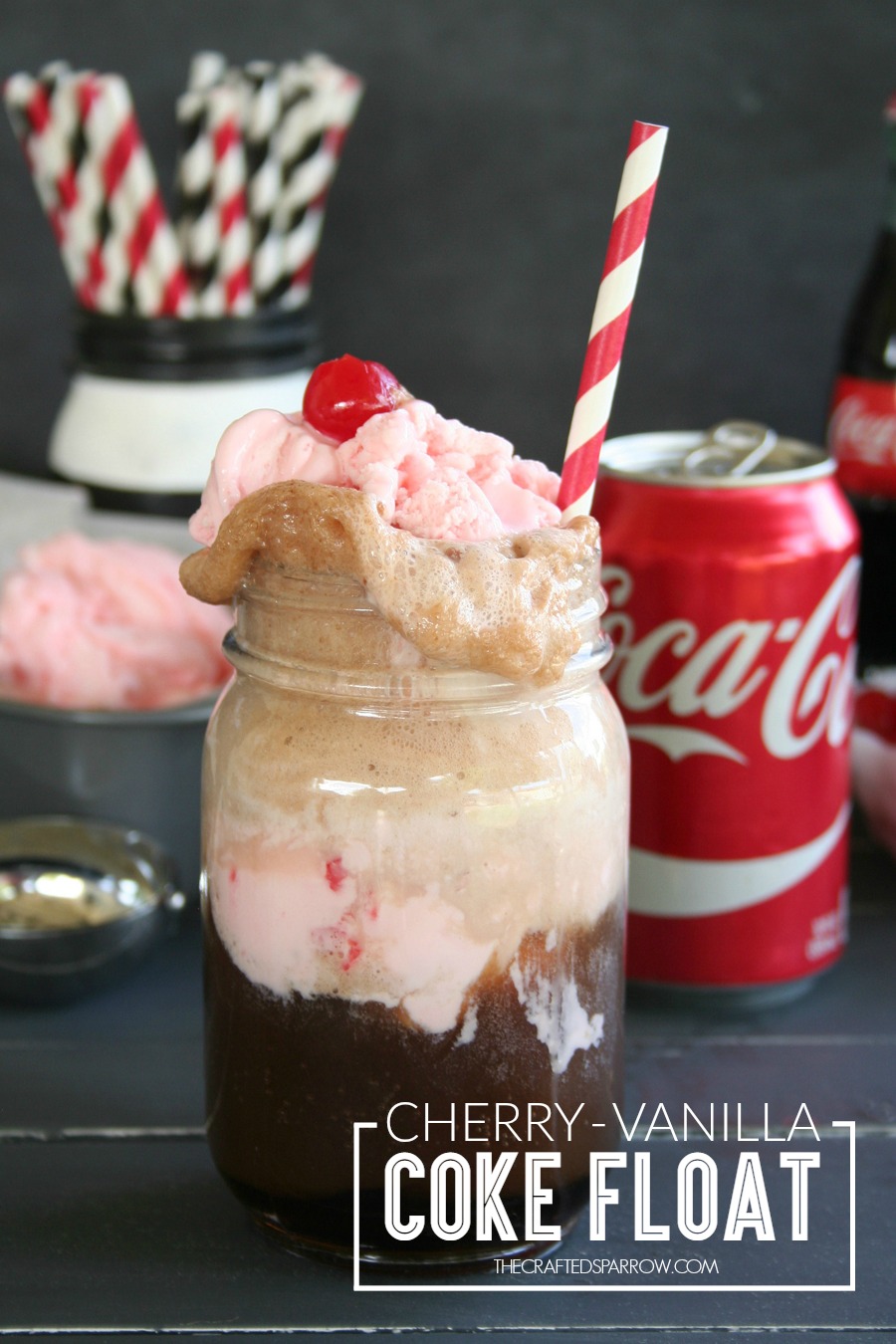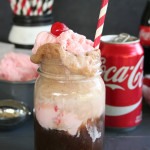 Cherry-Vanilla Coke Float
2016-01-03 00:02:57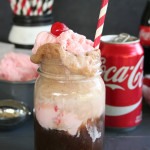 Ingredients
Coca-Cola, Diet Coke, or Coke Zero
Cherry flavored syrup, 2 pumps
Vanilla flavored syrup, 2 pumps
Cherry Vanilla Ice Cream
Cherries for garnish
Instructions
Place about 1/2 cup ice cream in the bottom of a glass or mason jar.
Add your flavored syrups.
Pour soda over top until glass is almost full.
Add one more scoop of ice cream on top.
Garnish with cherries, and a paper straw.
The Crafted Sparrow https://www.thecraftedsparrow.com/
The last easy dessert idea is this
Brownie Batter Dip
. This is seriously so good, it's all kinds of chocolatey goodness plus it's easy for people to eat while watching the game. We love dipping NILLA Wafers in the dip, it's the perfect combo. You can also dip pretzels, graham crackers, even marshmallows.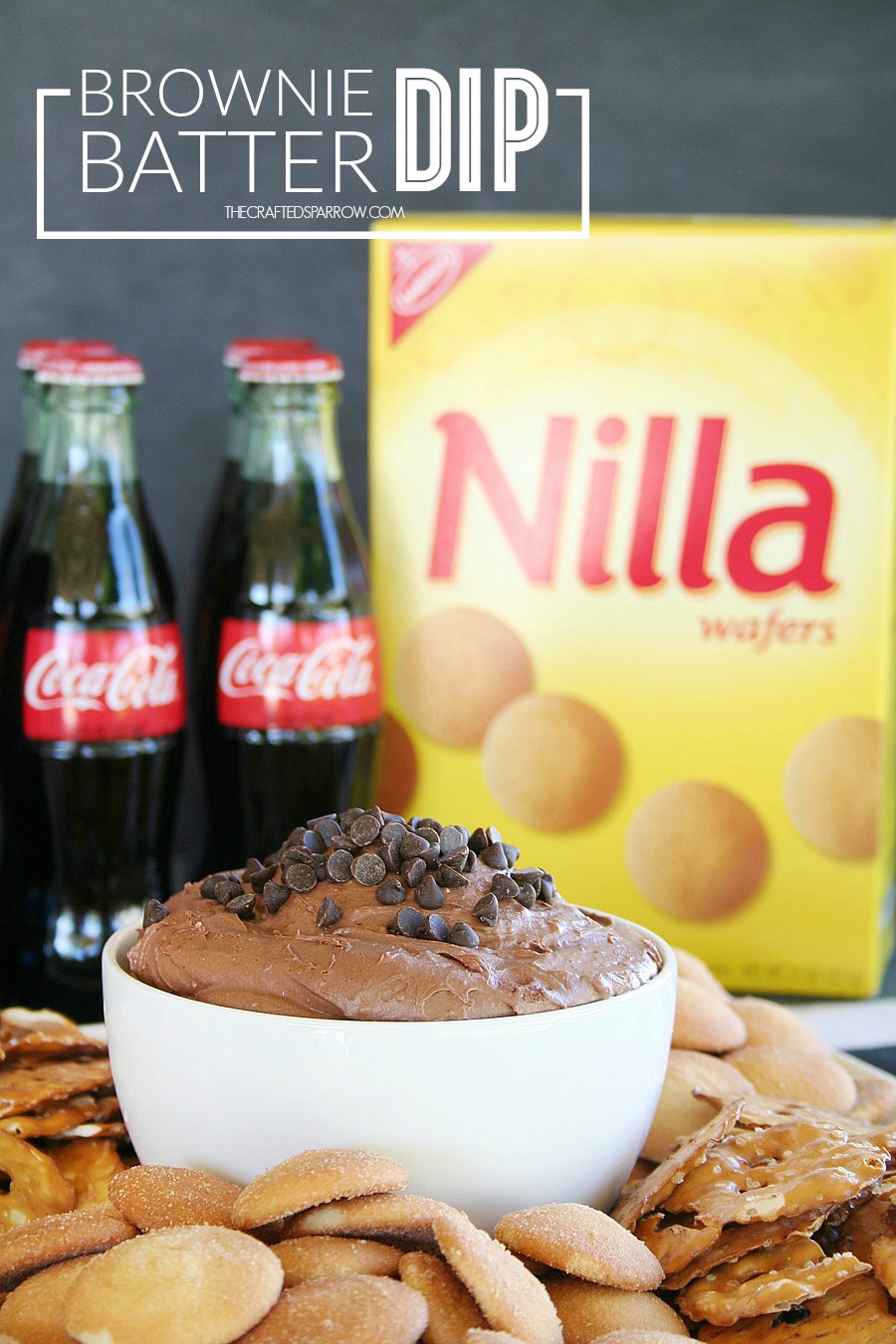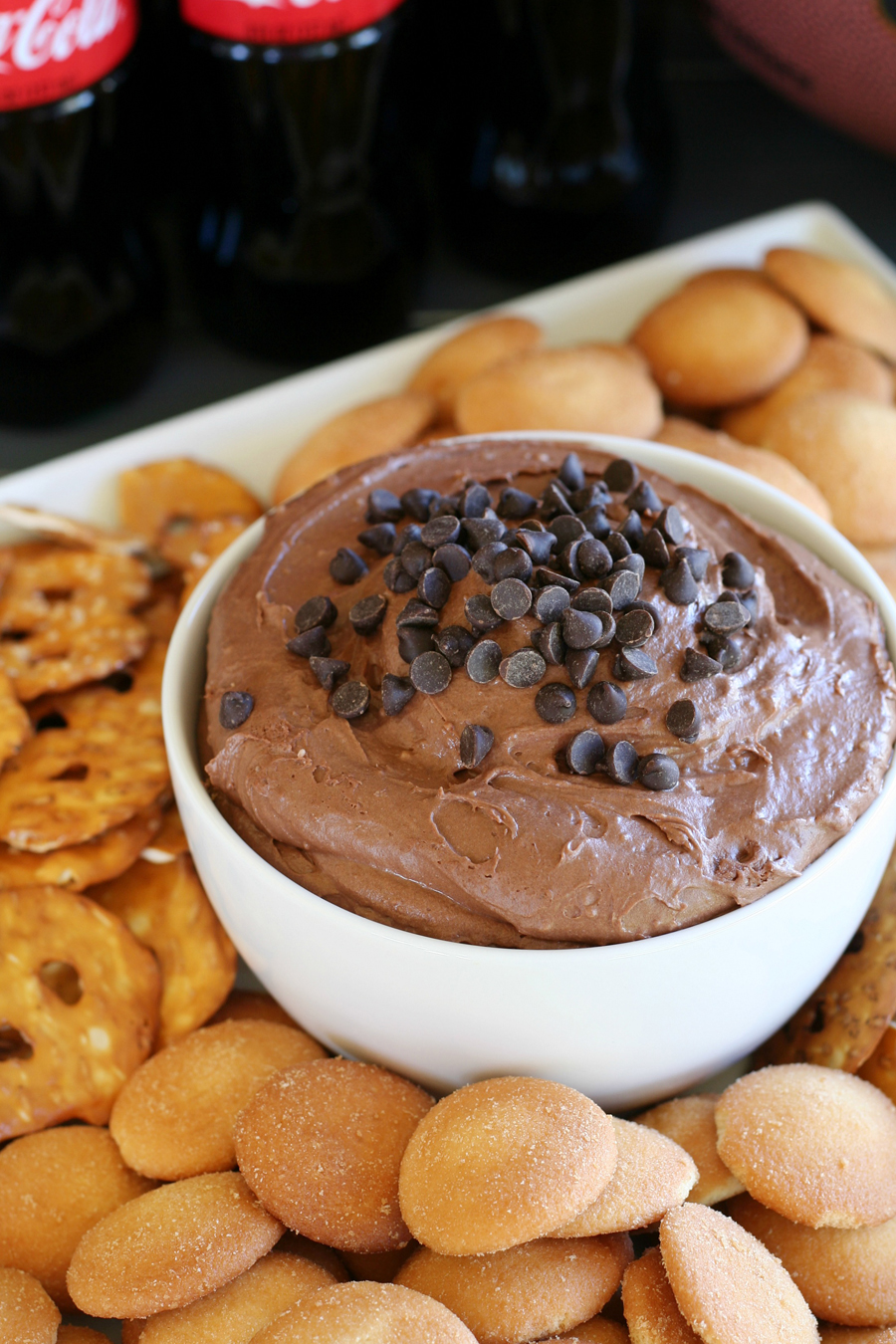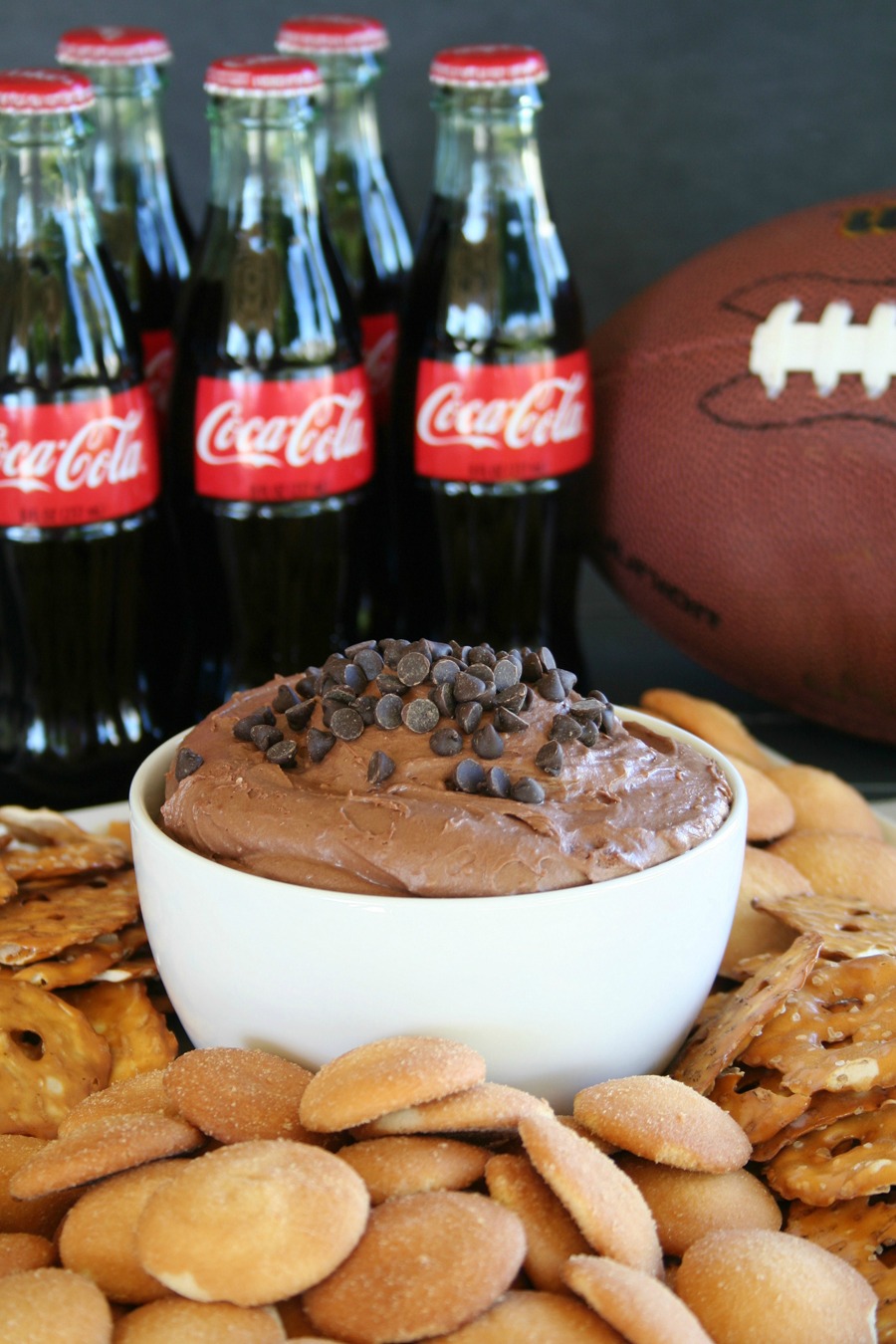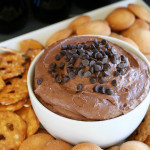 Brownie Batter Dip
2016-01-03 00:20:53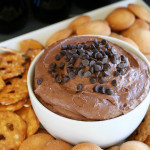 Ingredients
8 oz. Cream Cheese, softened
8 oz. Cool Whip Topping
1 Box of Brownie Mix, 18.3 oz
2 Tablespoons Cocoa Powder
1/4 Cup Milk
1/2 Cup Mini Chocolate Chips, for Garnish
Instructions
In a large mixing bowl, combine cream cheese, cool whip topping, brownie mix, milk, and cocoa powder.
Using a hand mixer, combine all ingredients until smooth.
Put in serving dish and garnish with mini chocolate chips.
Serve with NILLA Wafers.
The Crafted Sparrow https://www.thecraftedsparrow.com/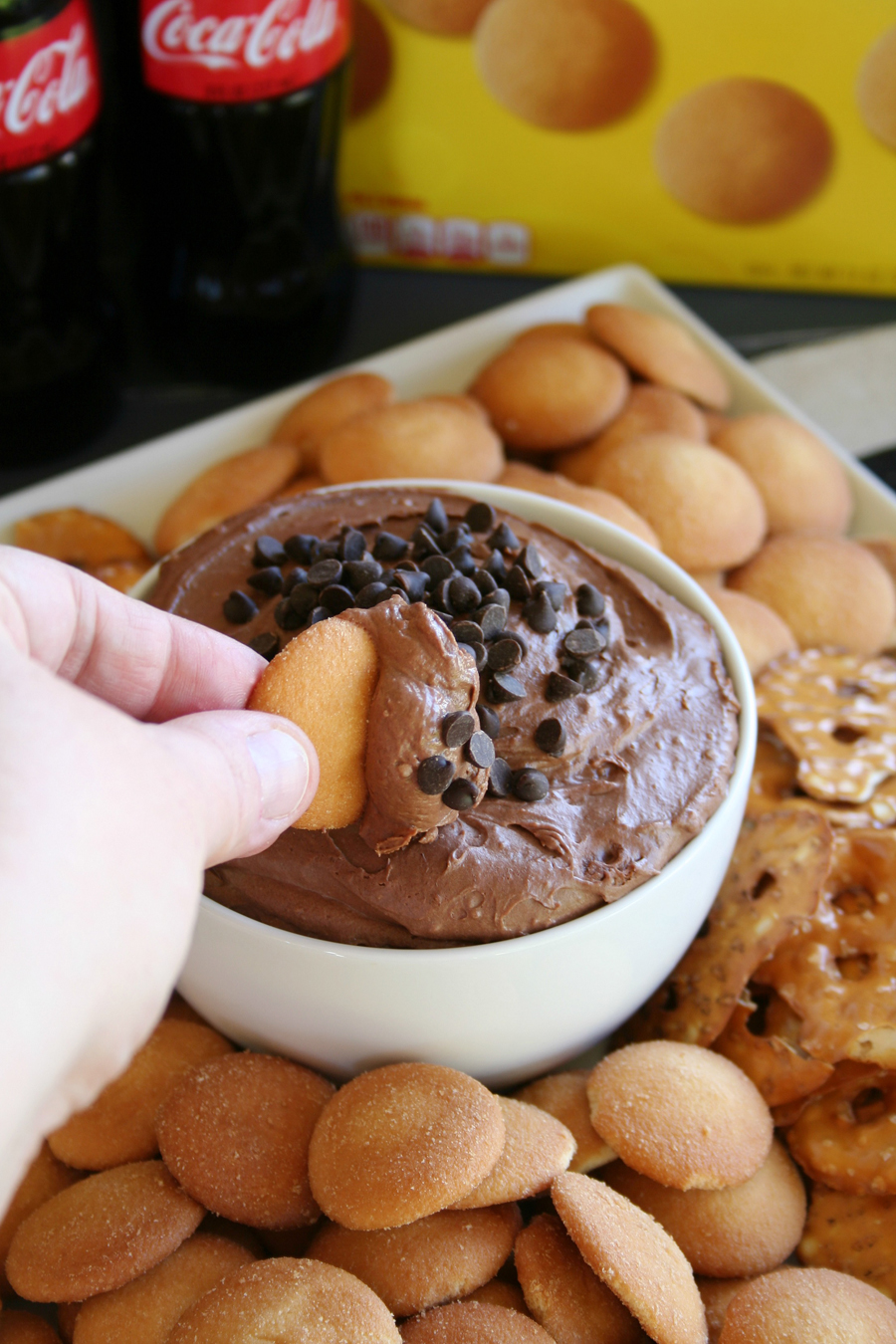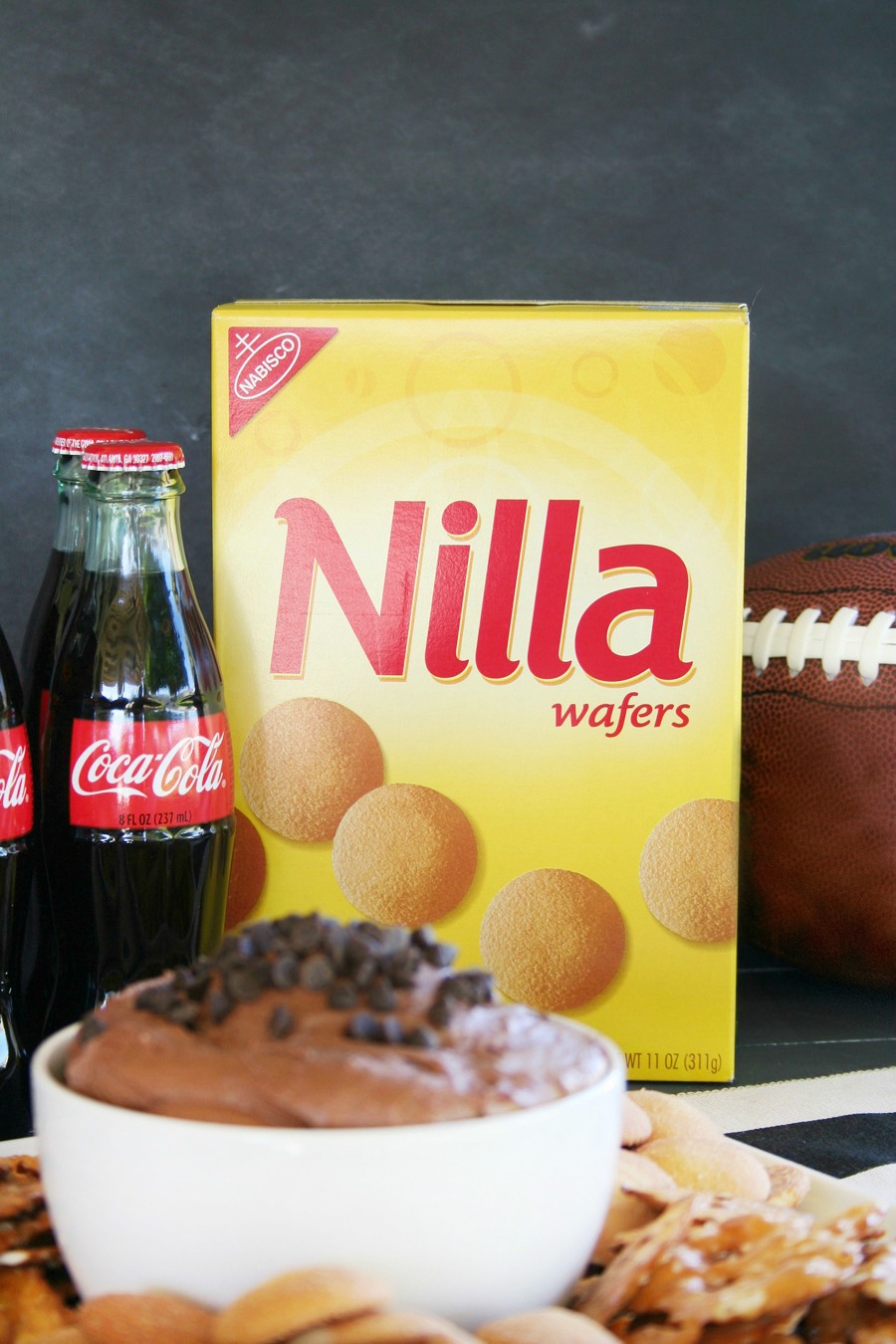 UPDATE: THE GIVEAWAY IS NOW CLOSED! Congratulations to our winners Brittany Marie Thompson & Barbara Ryan!
Ready for your chance to win?! Enter the "Home Bowl" Prize Pack Sweepstakes:
1. Create a custom pinboard on Pinterest named: "Coca-Cola & NABISCO #HomeBowlHeroContest"
2. Pin your favorite game day recipes, party tips, and tricks to the board and include #HomeBowlHeroContest in the caption
3. Copy your unique Pinterest pinboard URL and paste the link into a comment on this blog post below with the hashtag #HomeBowlHeroContest and your email address (so I can contact you if you win, I promise to NOT SPAM!)
(Sweepstakes ends on Thursday, January 28th at 11:59 pm MST. The winner will be chosen at random via random.org and will be contacted within 24 hours of being picked. The winner will have 24 hours to respond via the email address provided in the entry to accept the prize pack otherwise, another winner will be chosen. This prize pack was provided by The Coca-Cola Company and Mondelez Global LLC. The Coca-Cola Company and Mondelez Global LLC is not a sponsor, administrator or connected in any other way with this contest. You're not required to promote Coca-Cola or NABISCO for a chance to win, although if you choose to do so please remember to use the #HomeBowlHeroContest hashtag or another disclosure that you are posting the photo or link as part of a contest entry. Must be 18 years or older, and live in the United States. No P.O. Box addresses will be accepted. Prize Packs will be fulfilled via Fast Horse, The Crafted Sparrow is not liable for any lost or stolen packages.)
DISCLOSURE | This post is sponsored and written by me as part of a partnership with The Coca-Cola Company and Mondelez Global LLC. All opinions and ideas are my own. Prizes provided by The Coca-Cola Company and Mondelez Global LLC. The Coca-Cola Company and Mondelez Global LLC is not a sponsor, administrator or connected in any other way with this program. This post may contain affiliate links.