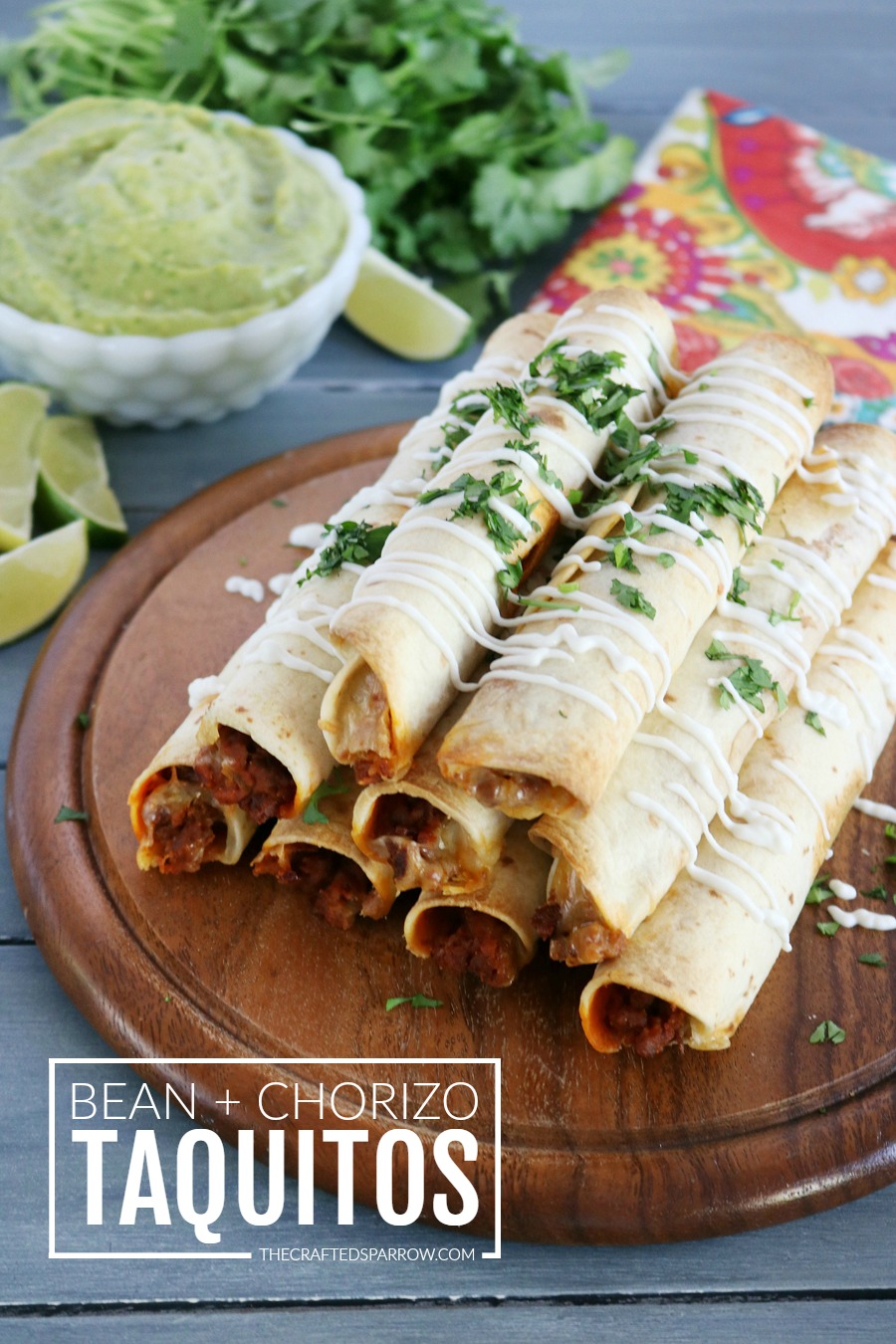 Each week I strive to plan our weekly meals out, some of the most requested meals from my family are Mexican-inspired recipes. My husband is from Mexico and was raised on nightly meals that almost always included beans, rice, and tortillas so anytime I can find a new way to incorporate some of his favorite foods into new meal ideas it's a win! These Bean + Chorizo Taquitos made with the new Herdez® Instant Refried Beans are a new family fave.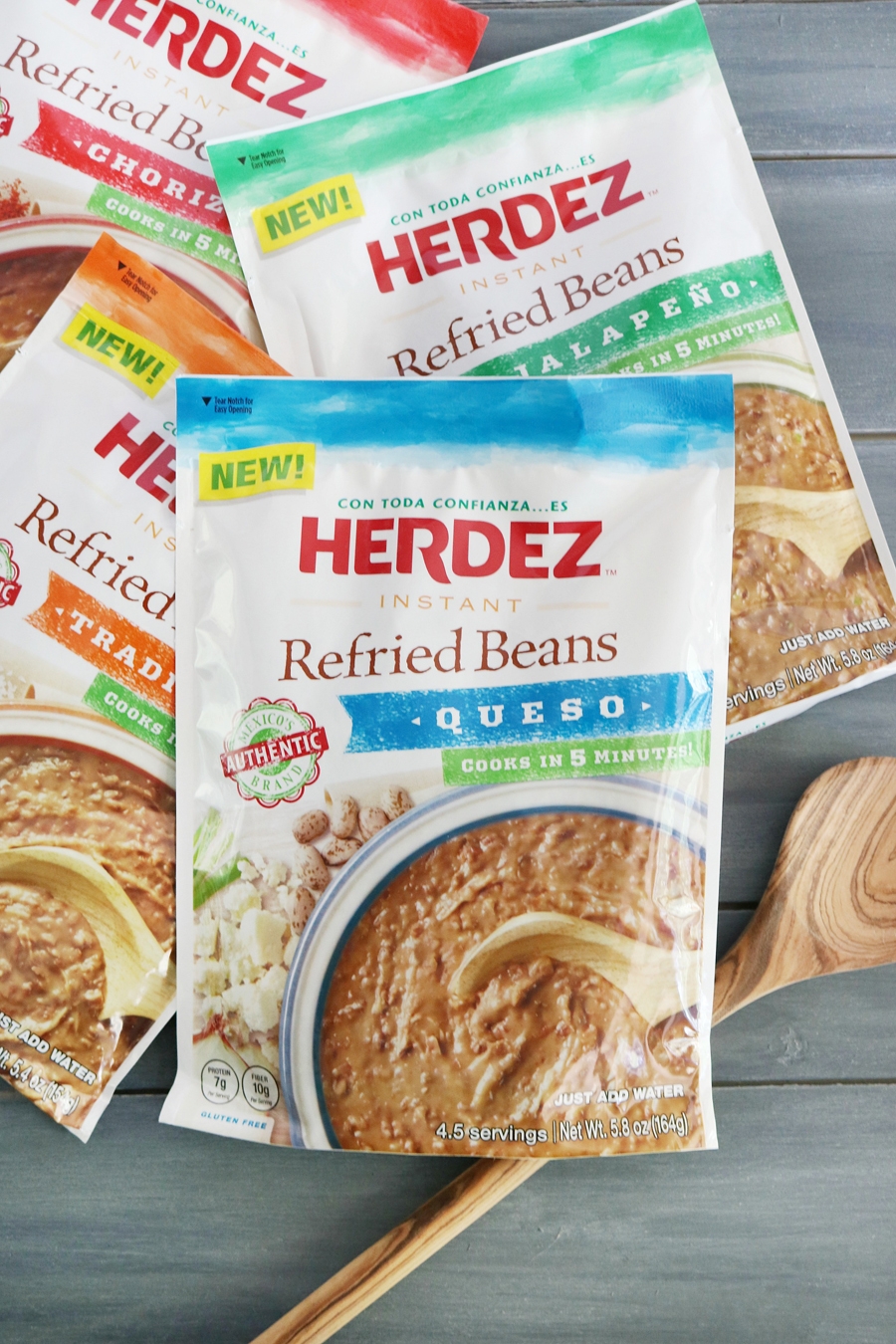 We've tried a ton of refried bean recipes both made from scratch and pre-made versions, so when I tell you that these NEW Herdez Instant Refried Beans are some of the best I've made at home I'm not kidding. They deliver a restaurant-quality experience with superior taste and texture in just minutes. Seriously, they are ready in 5 minutes! They are creamy and come in some amazing flavors: Traditional, Jalapeno, Chorizo, and my personal favorite Queso. Did I mention they are gluten free!?!
Begin by shredded some pepper jack or monterey jack cheese and set aside. Saute diced onion in a large skillet, once the onions become slightly translucent you can brown the ground chorizo in the same skillet. While the chorizo is browning in a separate pan begin cooking your Herdez Instant Refried Beans by following the package instructions. Once the chorizo is cooked and the beans are ready you can combine the two together, you can also stir in your shredded cheese. Combining these will help keep everything from falling apart when rolling your taquitos. Adding the cheese to the mixture will keep it from melting completely out of your taquitos. Fill your tortillas with the bean, chorizo, and cheese mixture being sure to not overstuff. Roll the tortilla and place on a baking sheet.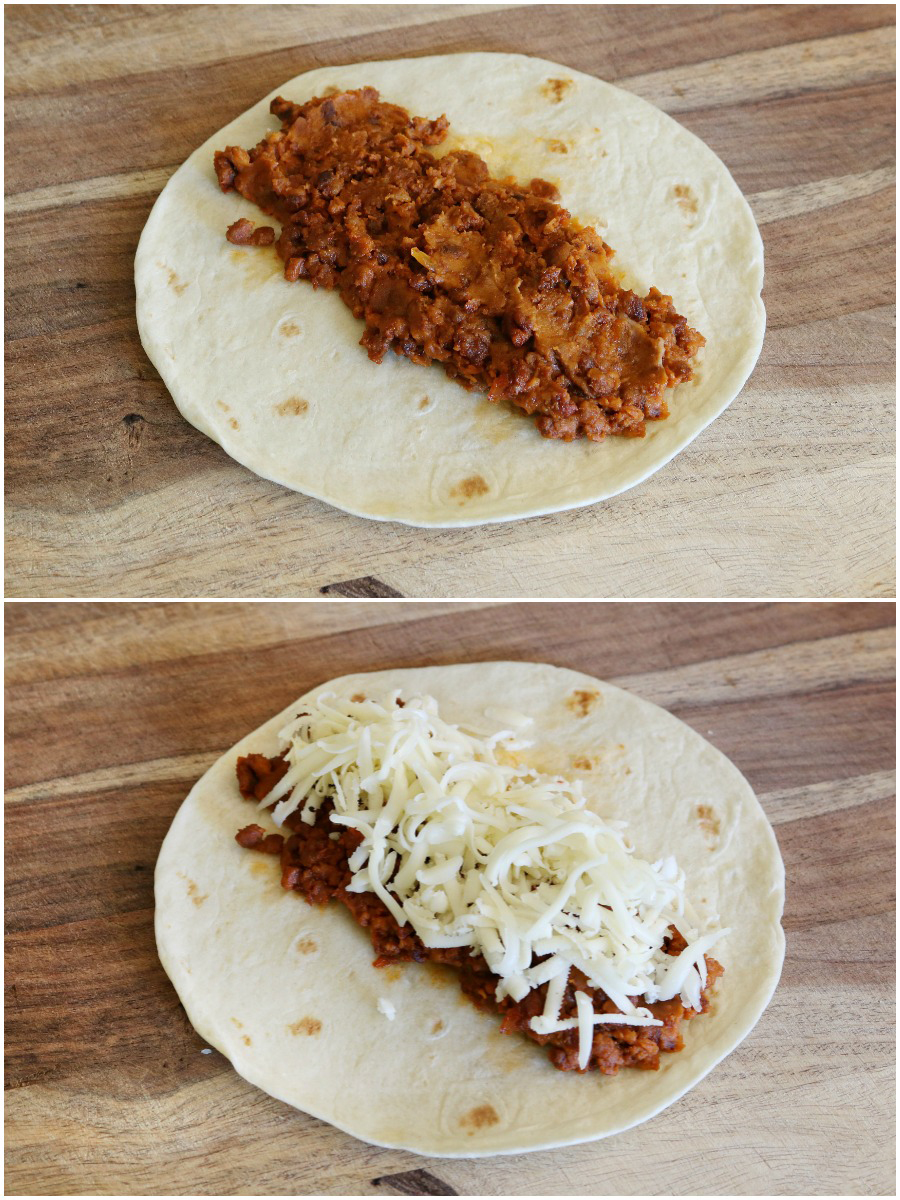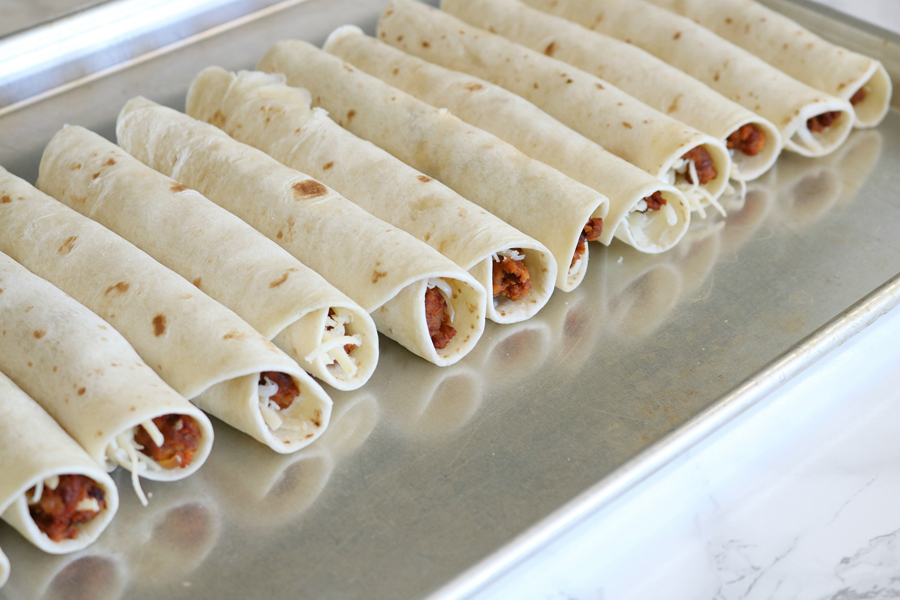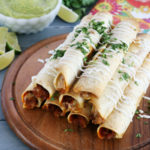 Bean & Chorizo Taquitos
2016-08-14 22:32:13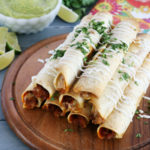 Ingredients
1 lb. ground pork chorizo
1 package Herdez Instant Refried Beans
1/4 cup diced white onion
2 cups shredded pepper jack or monterey jack cheese
flour tortillas, soft taco sized
Instructions
In a large skillet cook the diced onion until slightly translucent, then add in ground chorizo and cook until browned.
In a separate pan prepare the Herdez Instant Refried Beans per package instructions.
Combine refried beans and chorizo until mixed.
Add the shredded cheese to the chorizo and bean mixture and combine.
Fill each tortilla with the bean and chorizo mixture and roll the taquitos tightly. Be sure to not overfill.
Spray a large baking sheet with non-stick cooking spray and layer uncooked taquitos on the baking sheet.
Bake at 400 degrees for 10-15 minutes or until golden brown.
Notes
Serve with sour cream, and Roasted Tomatillo Avocado Salsa Verde.
The Crafted Sparrow https://www.thecraftedsparrow.com/
These are a new family favorite in your house, they are so easy to prepare and delicious! Be sure to pair these taquitos with my popular
Roasted Tomatillo & Avocado Salsa Verde
, they are a perfect combination. There are so many recipe ideas that these Herdez Instant Refried Beans will be amazing with, they go with everything – Frijoles con Todo!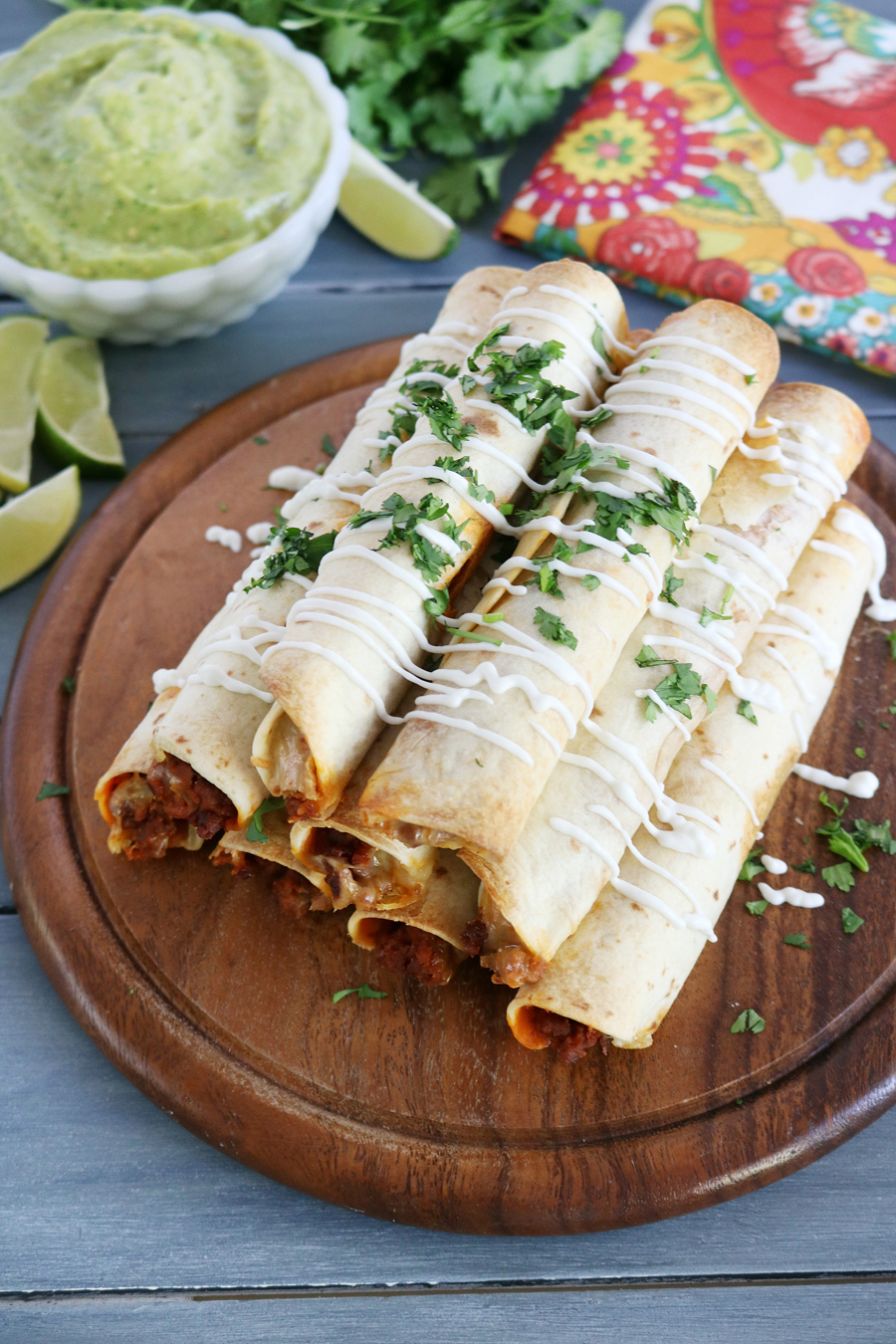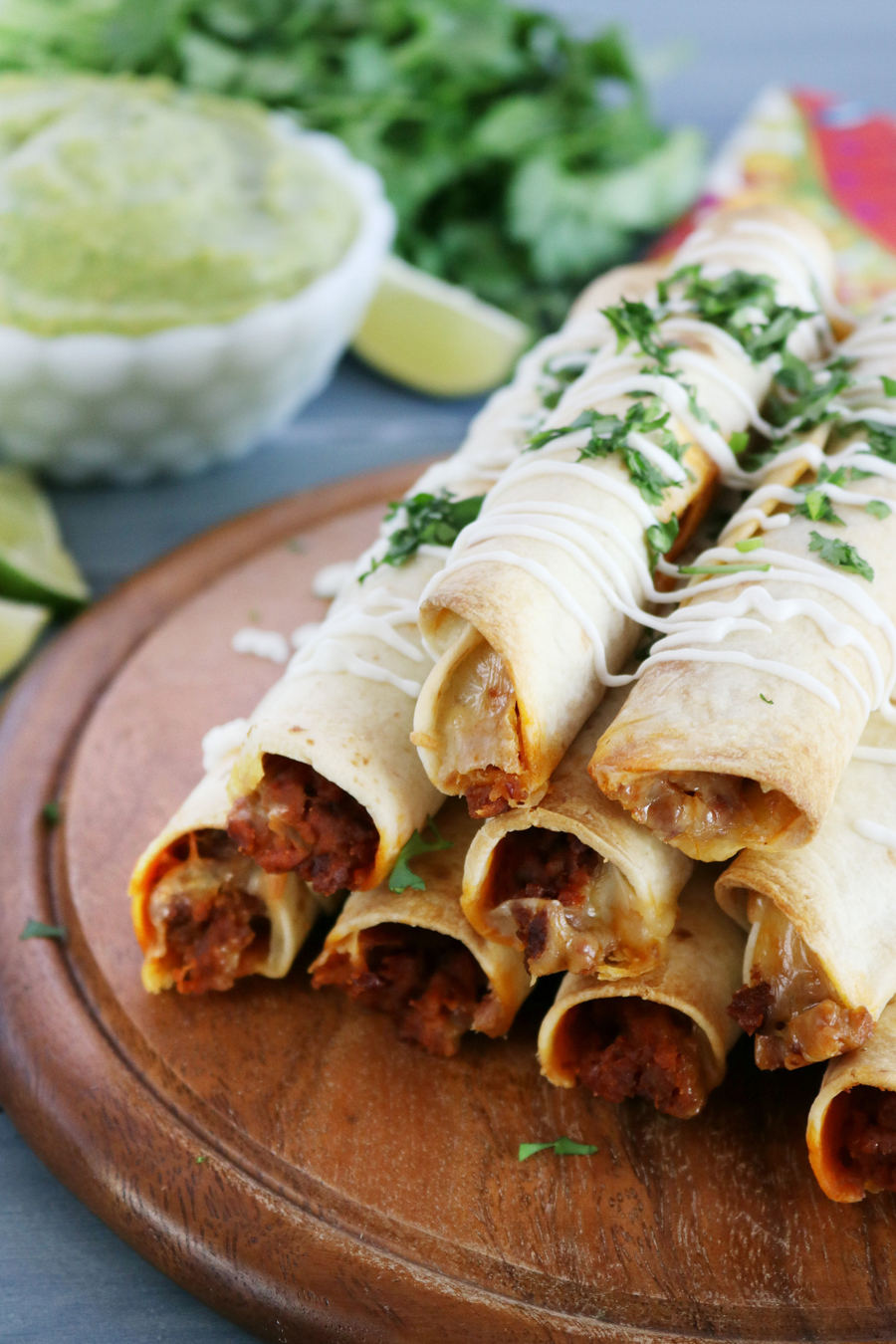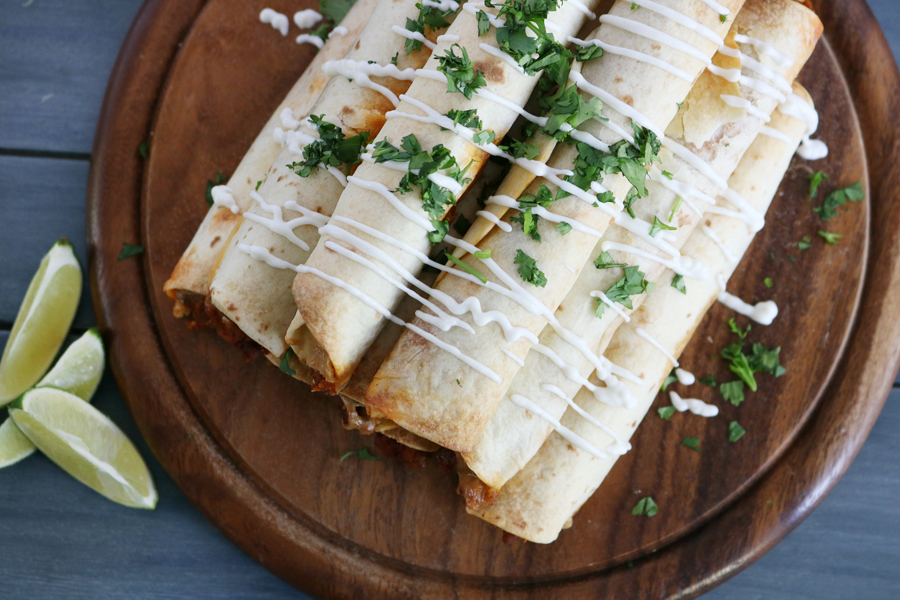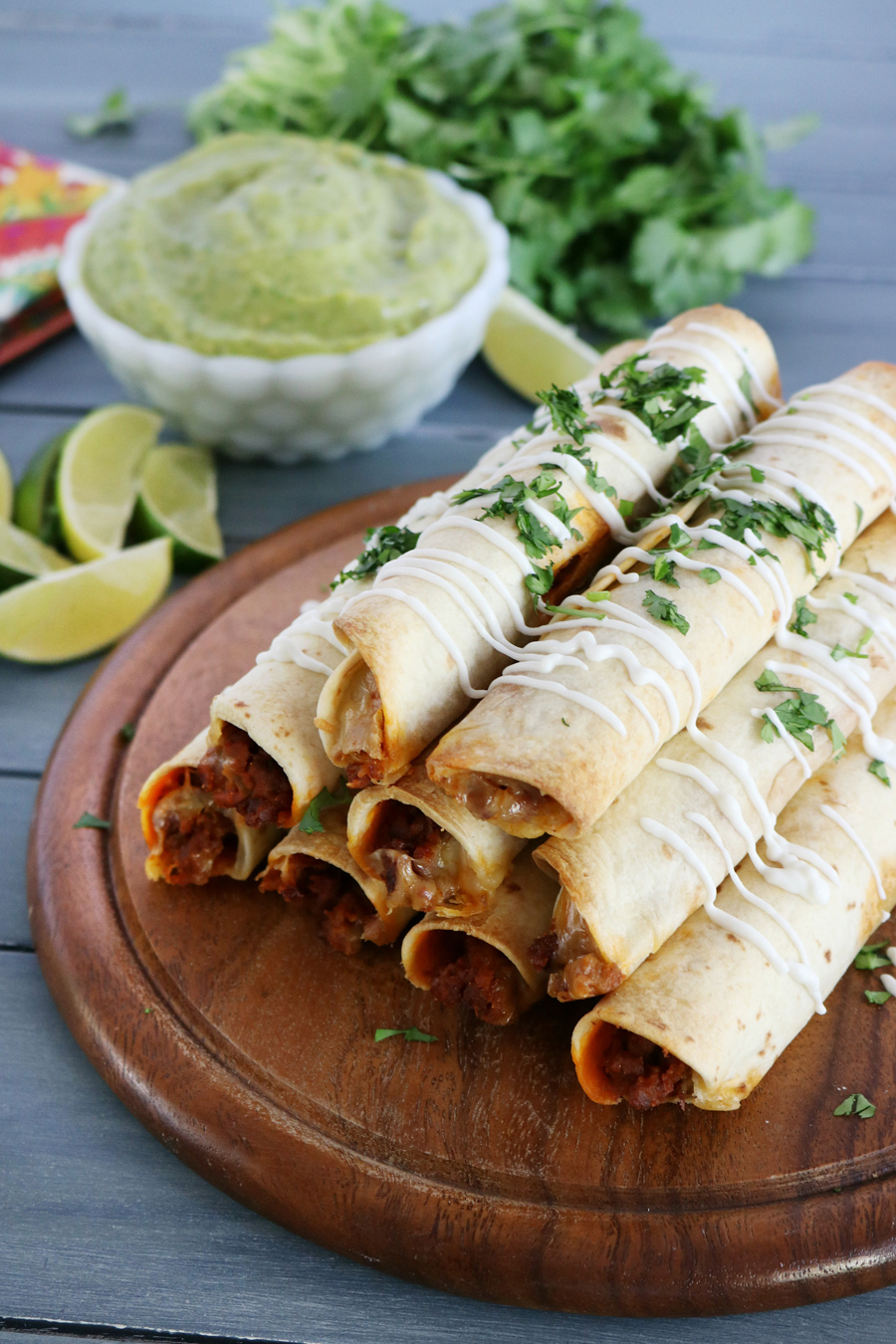 Next time you are making your shopping list be sure to add Herdez Instant Refried Beans! Herdez Instant Refried Beans are available in the following cities:
San Diego, CA
Phoenix, AZ
Las Vegas, NV
Denver, CO
San Antonio, TX
Houston, TX
Des Moines, IA
Want to win? Share your favorite frijoles photo, video, or Instagram pic for a chance to win a custom Herdez™ T-Shirt.
Follow @HerdezTraditions on Instagram
Snap a pic of your favorite frijoles breakfast, lunch, or dinner idea on Instagram.
Be sure to include #frijolescontodo #sweepstakes and @HerdezTraditions
For all the Rules & Eligibility go here. Good luck!
DISCLOSURE | This post is sponsored on behalf of Herdez Instant Refried Beans. All ideas and opinions are my own.