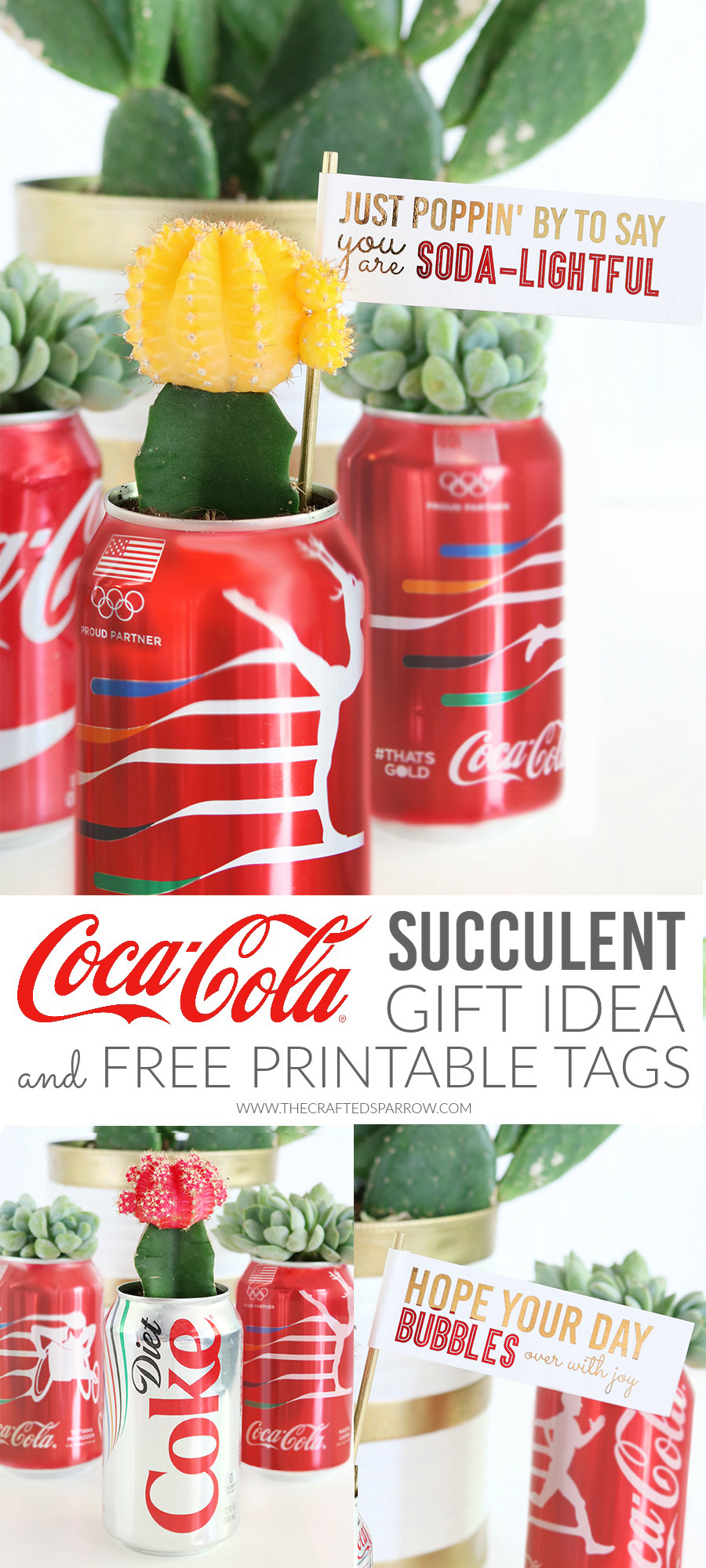 I recently hosted a Girls Night In with Coca-Cola to celebrate the Rio 2016 Olympic Games and Coca-Cola's new #ThatsGold campaign. It's about helping everyone experience that gold medal feeling, not just athletes competing in the Olympic Games. For my girls night in I created easy DIY centerpieces using recycled Coca-Cola cans. I thought it would be fun to take those centerpieces and create a DIY Coca-Cola Succulent Gift Idea to help celebrate others and their gold medal moments, and inspire more everyday moments made gold.
For Olympic athletes, gold signifies the pinnacle of success – the result of years of training, dedication, and commitment. Winning a gold medal is an amazing achievement that only a lucky few get to experience. Coca-Cola believes that gold medal moments exist beyond the podium. No need to be an athlete to have one, they are the happy and funny moments in your every day life that everyone enjoys. Whether your #ThatsGold moment is big or small they are exciting and deserve to be celebrated. Coca-Cola wants to see your gold moments with their #ThatsGold campaign for the Rio 2016 Olympic Games. Coca-Cola has been a worldwide sponsor of the Olympic Movement for more than 80 years. As the Olympic Movement's longest continuous partner, Coca-Cola is committed to bringing fans closer to the world's most watched and celebrated international sporting event.
What is a Gold Moment? It's spreading happiness. Moments that are inspiring, fun and feel contagious. They are fun, funny, real, authentic, and spontaneous. What are some of your #ThatsGold moments? How can you celebrate someone else's #ThatsGold moment?
Supplies:
Coca-Cola Cans
Can Opener
Fish Gravel or Small Pea Size Gravel
Succulent or Cactus Soil
Succulents or Cactus
Free Printable Tags found HERE
Bamboo Skewers
Gold Spray Paint, optional
MINC Foiling Machine, optional
Start by drinking all the delicious ice cold Coca-Cola, Diet Coke, or Coke Zero you want! Then rinse the cans. Once the cans are rinsed you will use your can opener to cut the top off the Coca-Cola cans. Just like you would any other tin can. If there are any sharp edges or pieces of the aluminum that are raised just use a pair of pliers to bend them flat so the inside lip of the can is smooth.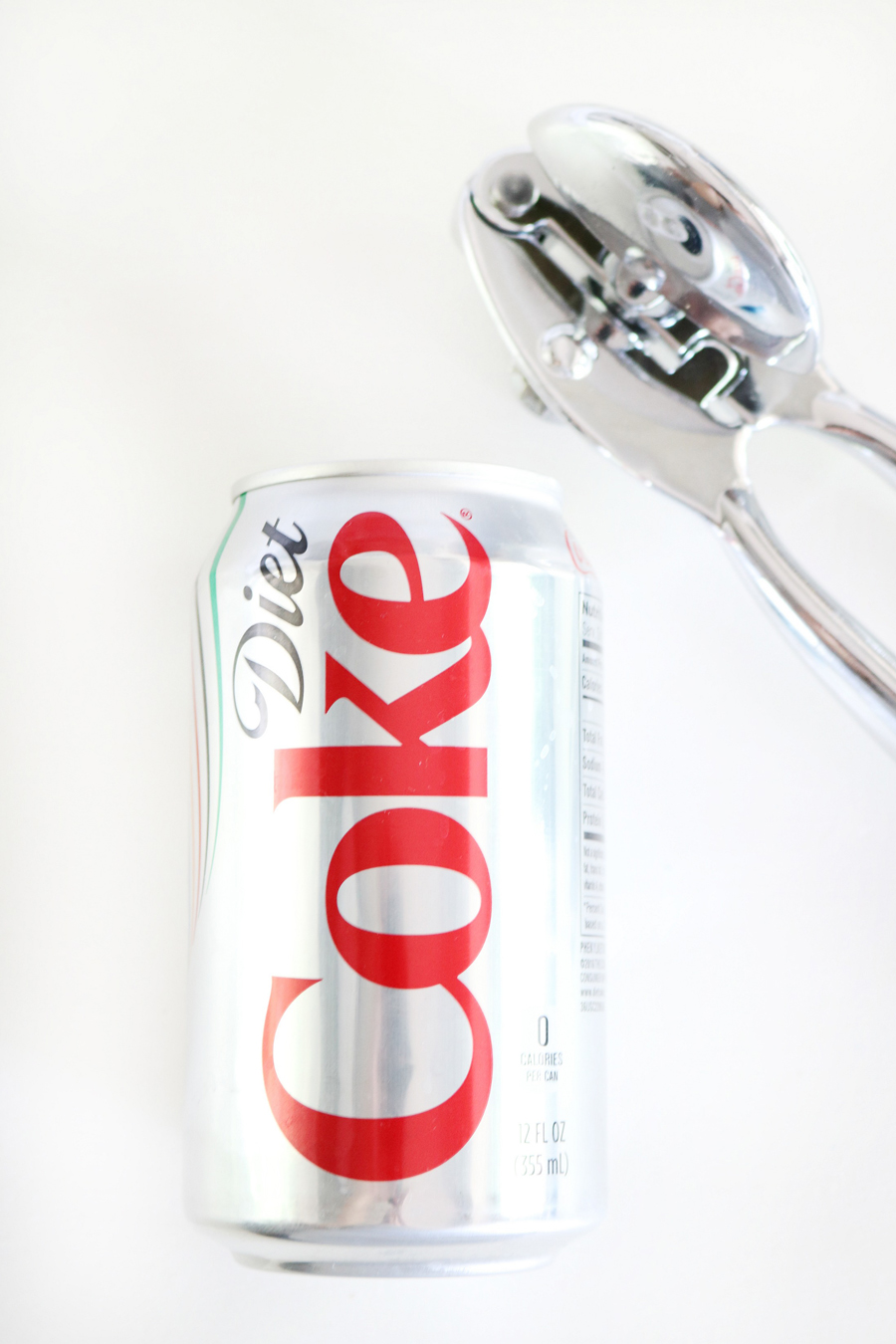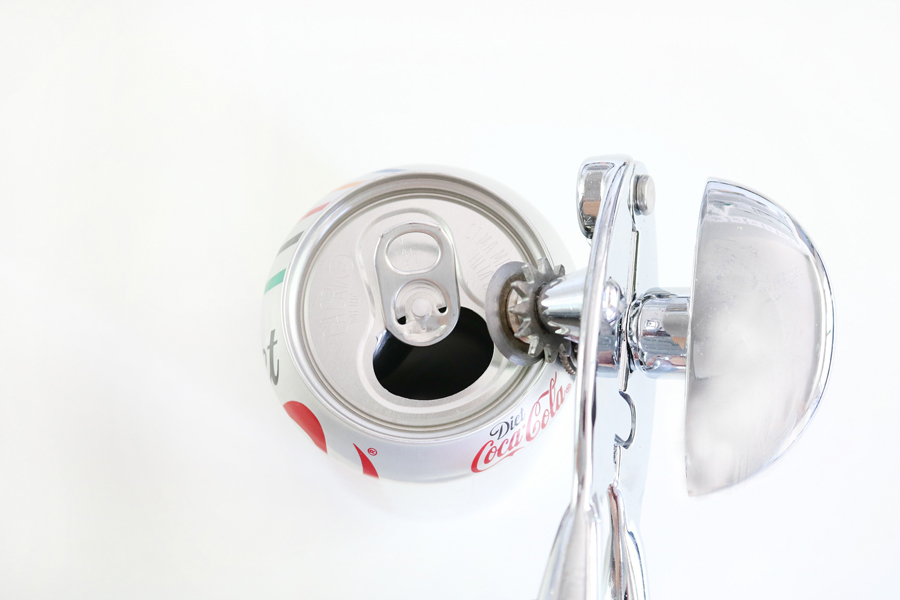 Using fish gravel or small pea sized gravel fill the soda can about half full. This creates some weight to the can since it's so light, it also provides drainage for the cactus and succulents you will be putting in them. I had fish gravel on hand so that's what I used.
Fill the can the rest of the way with cactus soil, normal potting soil will also work but most garden centers will recommend using the specific soil for succulents and cactus.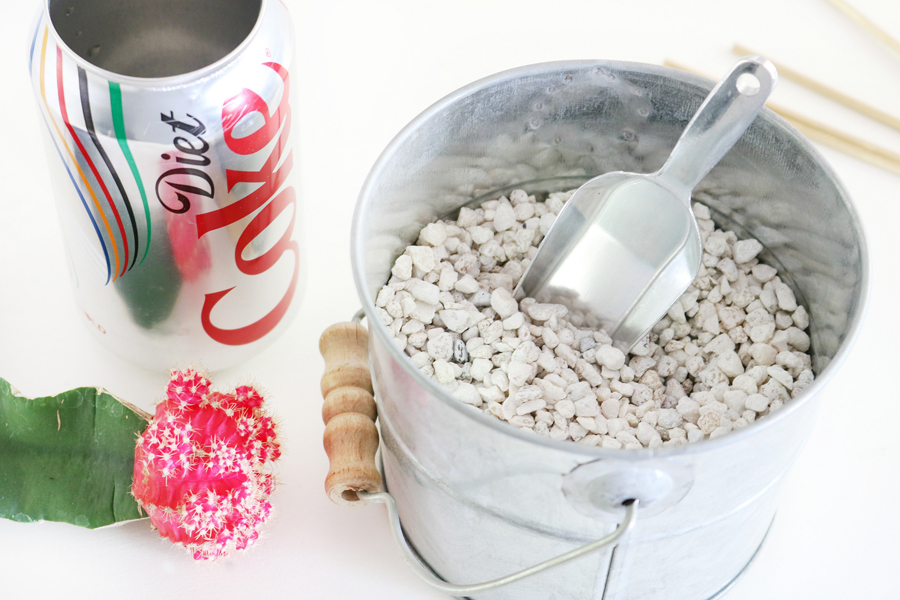 Add your succulents and cactus to your can, then top off with any remaining soil it may need. Be sure to use thick gloves if working with cactus with sharp prickly spines or needles. Trust me!
I've created three fun tags to pair with this cute gift idea, print all three or choose your favorite. Download the free printable tags by going HERE or by clicking the link below. Once you've got the tags you want you can open them in a program like Word, Publisher, or Photoshop for printing. Resize to fit your desired size, then print on white matte photo paper for best print quality or white cardstock will also work.

Note: These printables and or images are for personal use only! All printables, images, and materials provided here on The Crafted Sparrow are owned strictly by The Crafted Sparrow. They are not to be used for resale purposes under any circumstance!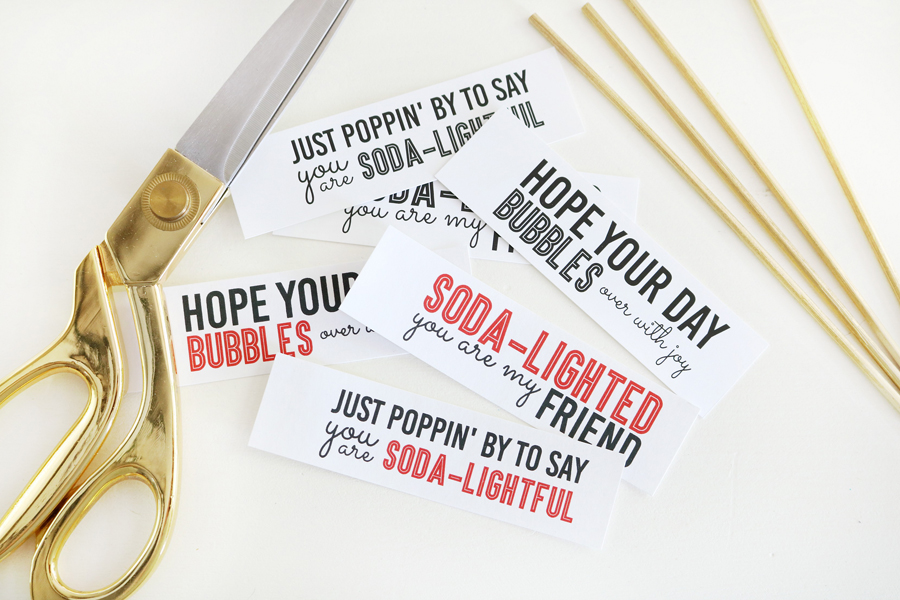 I thought it would be fun to add an extra special touch and foil these tags with my MINC Foil Machine. For this, you will need to print the black version of these tags with a laser printer, if you don't have one you can have your local copy shop print your tags for you. Then with your Minc just run them through with the foil color of your choice.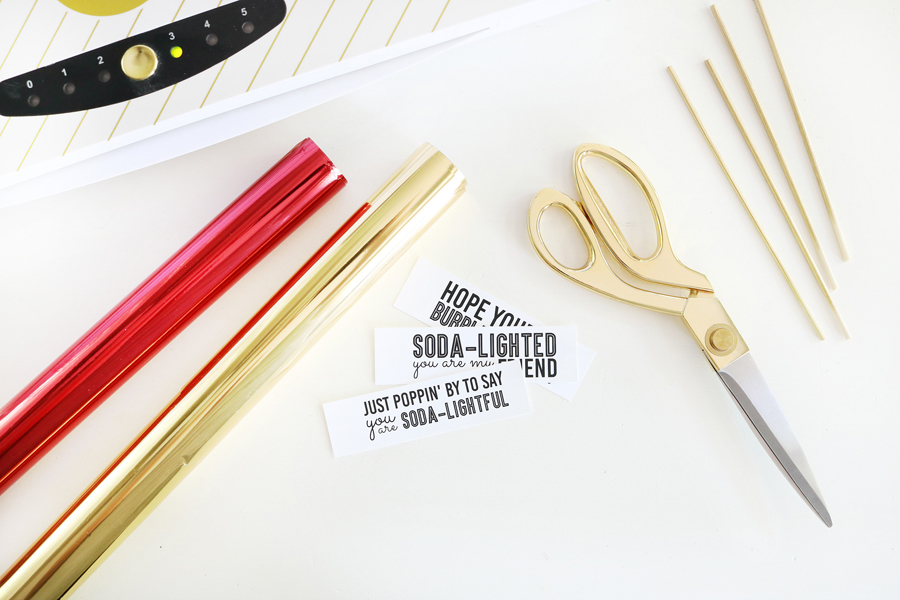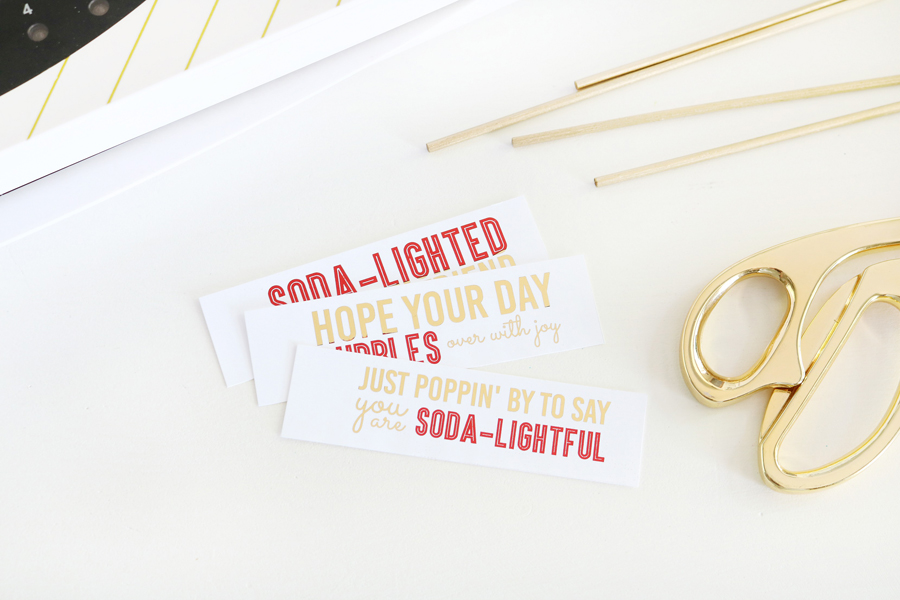 Glue your tags to your bamboo skewers. I used hot glue but a tape runner or regular glue will work. I also gave my skewers a quick coat of gold spray paint.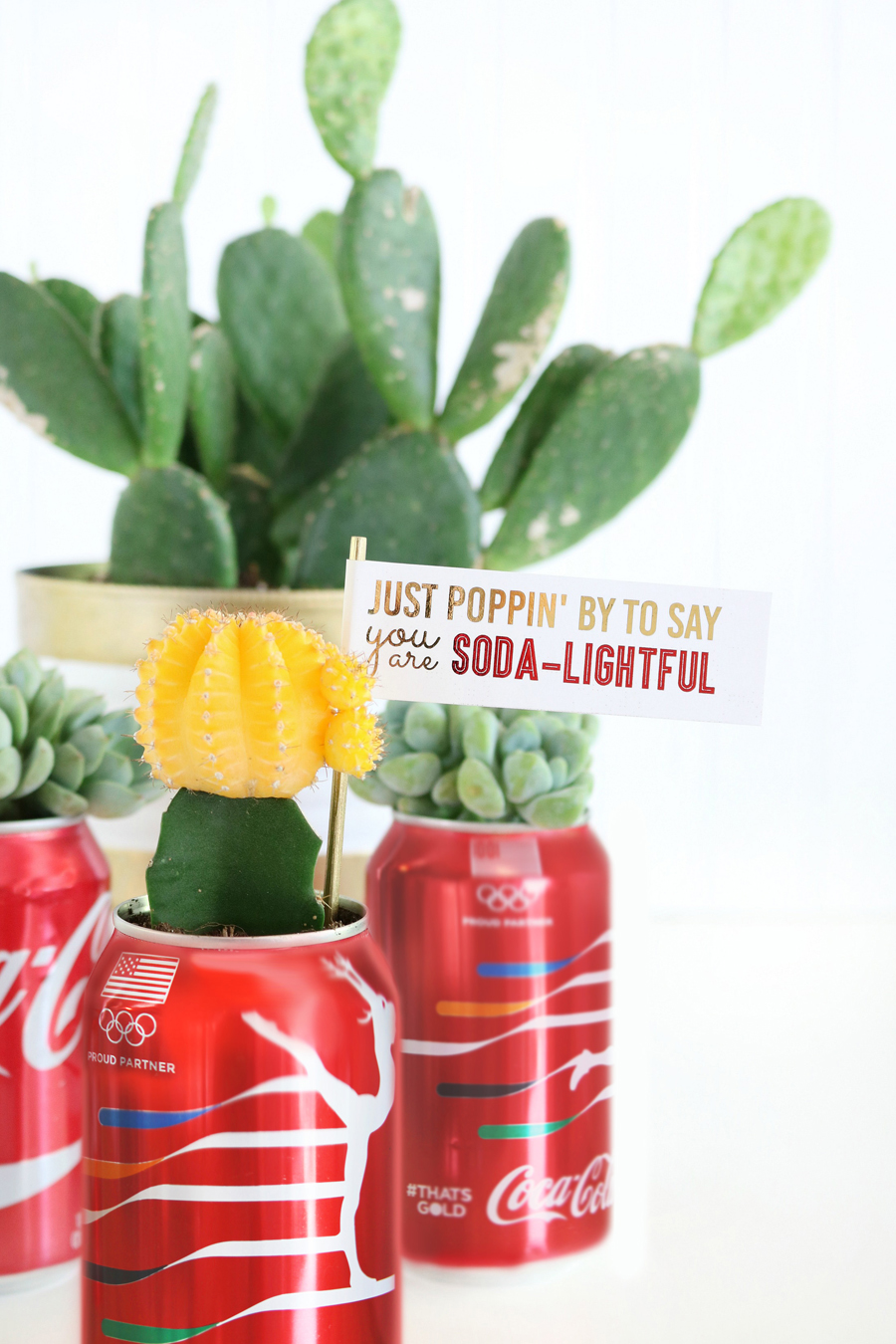 Place your tags in your can with the succulents and cactus and then you're ready to make someone's day! These DIY Coca-Cola Succulents Gifts are perfect for the hard working moms, the neighbor who is always looking out for you, the teachers who are serving our kids, or friends who just make life a little more golden. When you can make someone's day and spread a little positivity – #ThatsGold!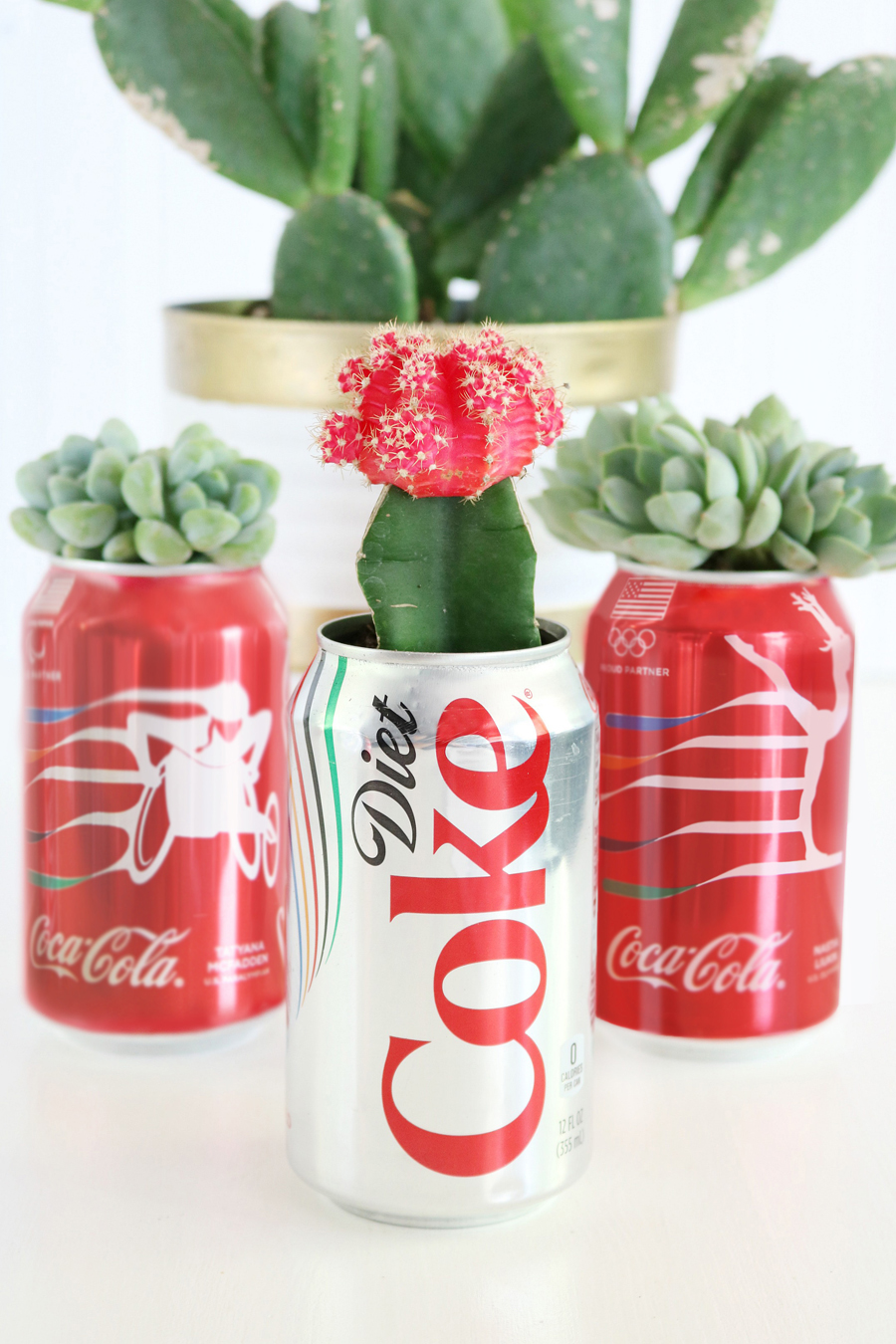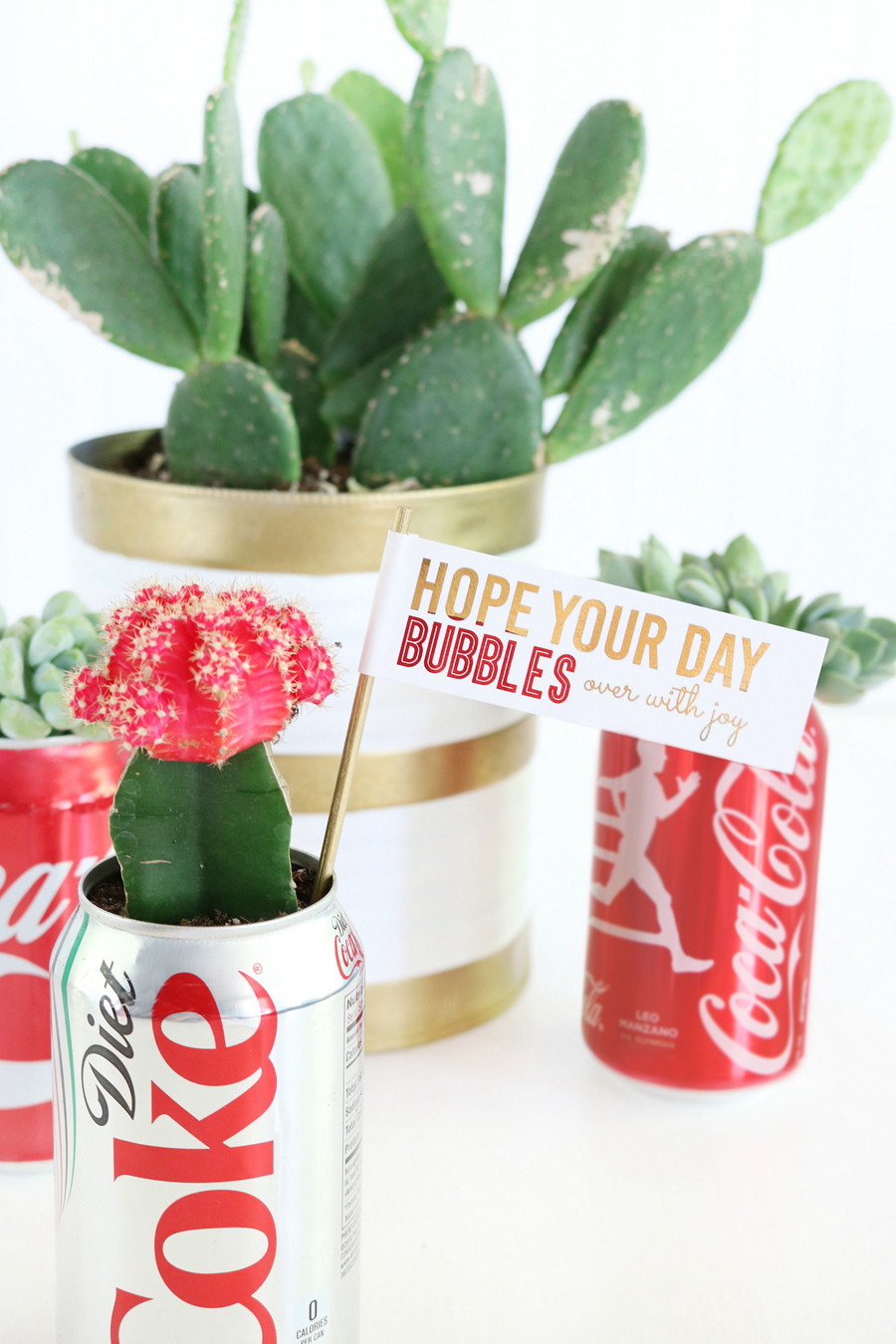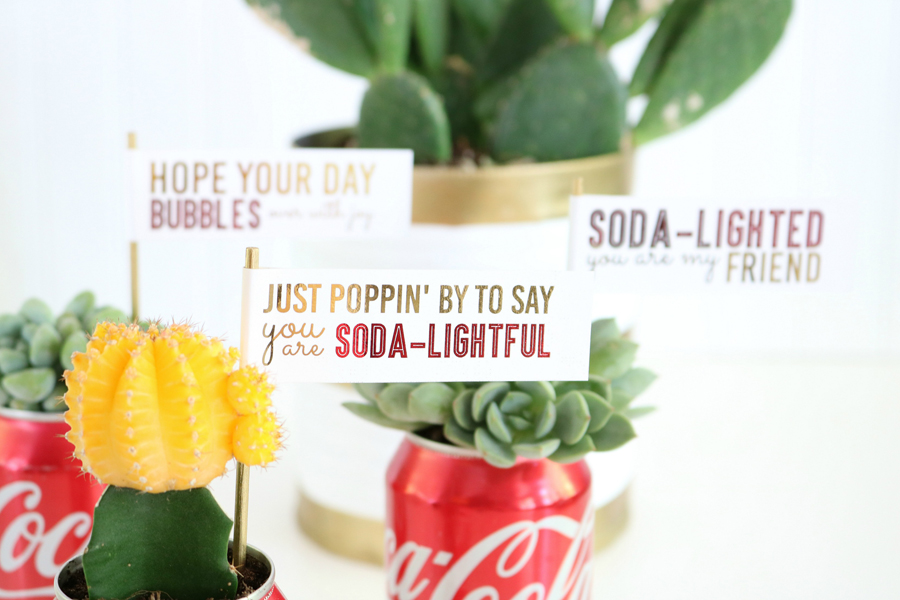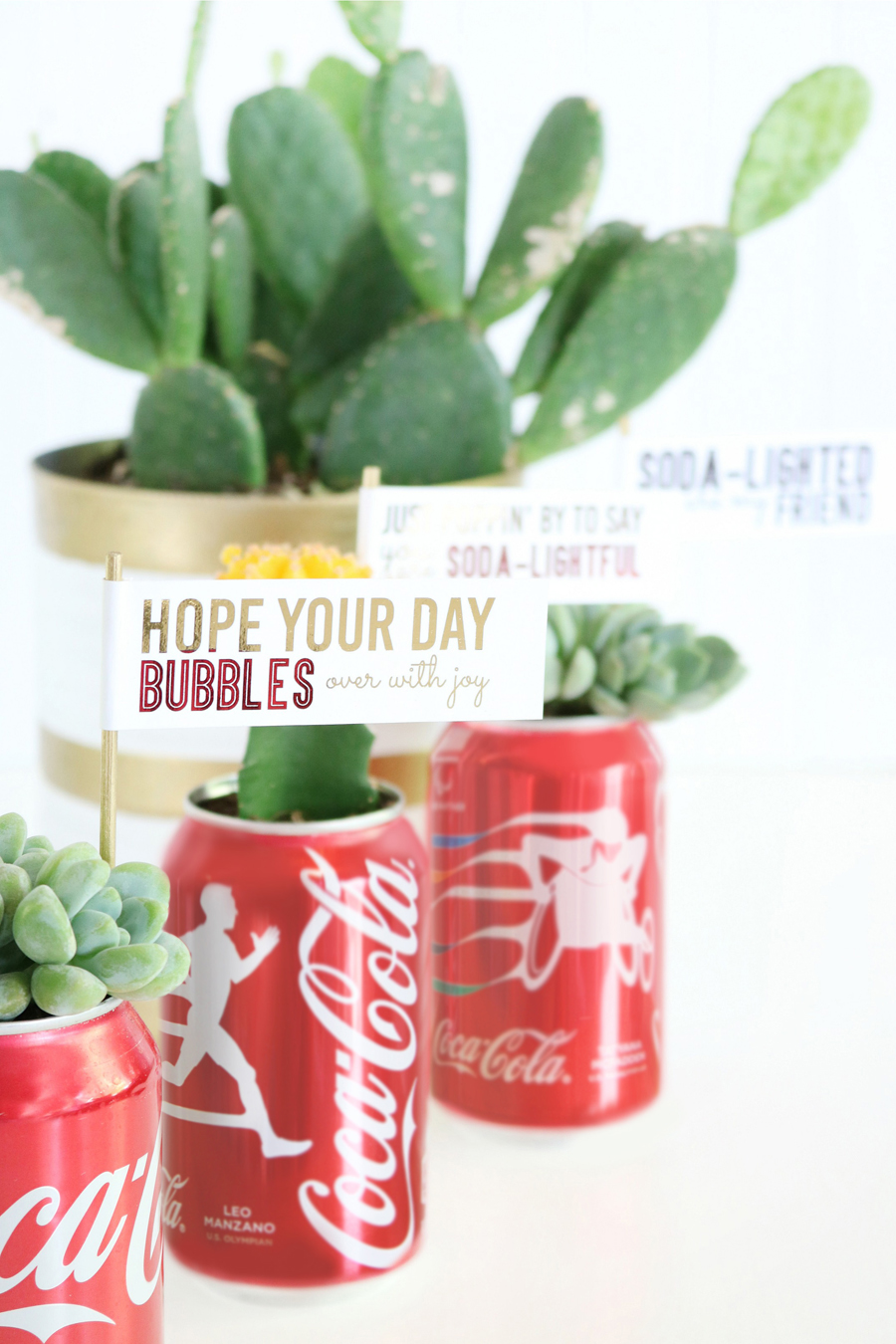 Don't forget to check out my
Girls Night In with Coca-Cola
!

DISCLOSURE | This post is sponsored on behalf of my friends at Coca-Cola. All opinions and ideas are my own. This post may contain affiliate links.