Disclosure | This post is sponsored on behalf of Better Homes & Gardens and Walmart. I'm a member of the BHG Live Better Blogger Network. All opinions and ideas are my own. This post may contain affiliate links.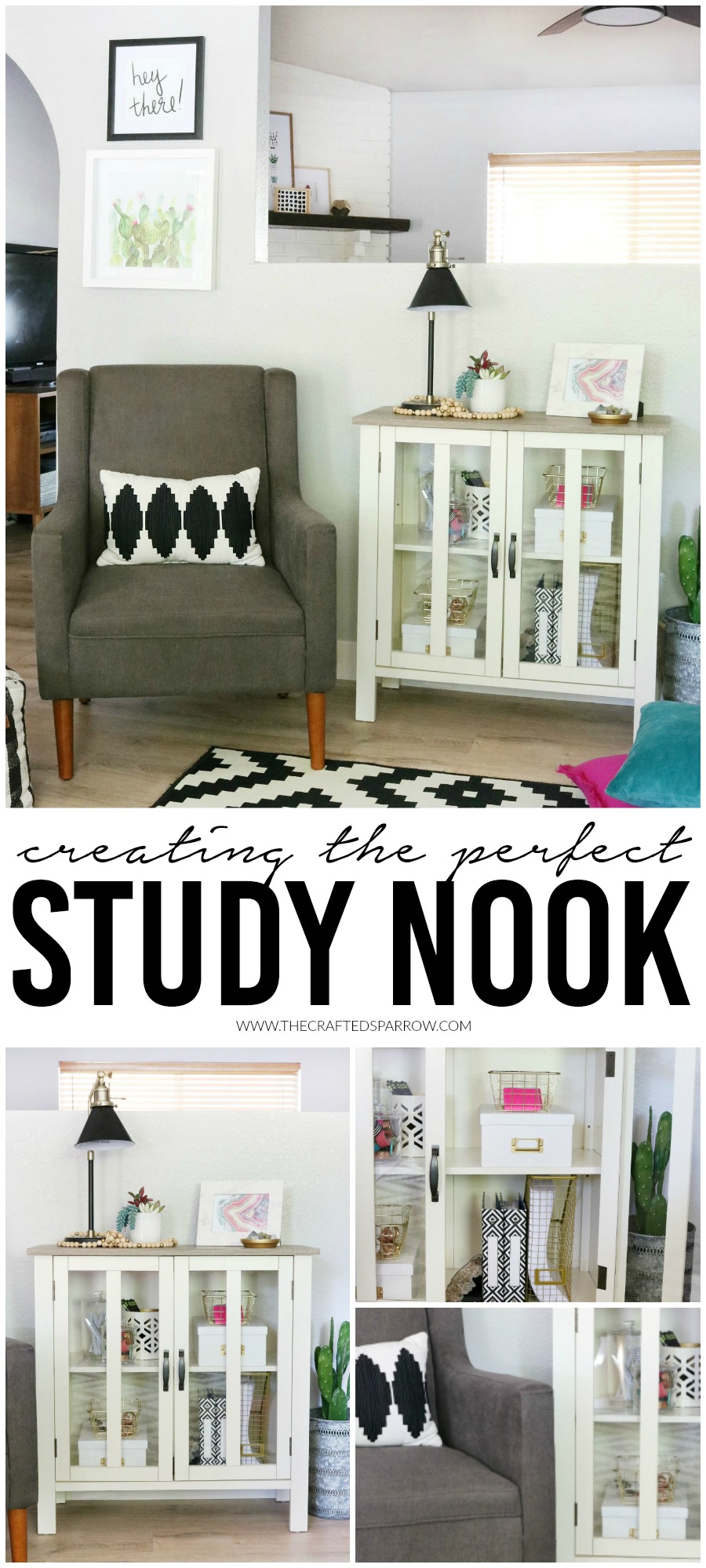 In our house, we have very strict rules when it comes to homework and studying. I love having designated spaces where our boys can study and get homework done with limited distractions. I wanted to create a new space in our home that is a little more comfortable for studying or nightly reading that wasn't in our kids bedrooms, I also wanted the space to go with my existing decor and be comfortable for me too. Today I'm sharing my tips for Creating the Perfect Study Nook.
Like I mentioned we are pretty much sticklers when it comes to studying and after school homework routines. We kind of have to be, we have two boys with ADHD and sometimes its pretty difficult to get them to sit down and focus. Having designated areas that are clean, uncluttered, and peaceful are a must in helping them stay on task.
The first thing I knew this study nook needed was a comfy chair, but since we are short on space in our small 1400 sq ft house I knew the chair needed to be small space friendly. So when I found this Better Homes & Gardens Flynn Mid Century Modern Lounge Chair it was exactly the right size and look that I wanted.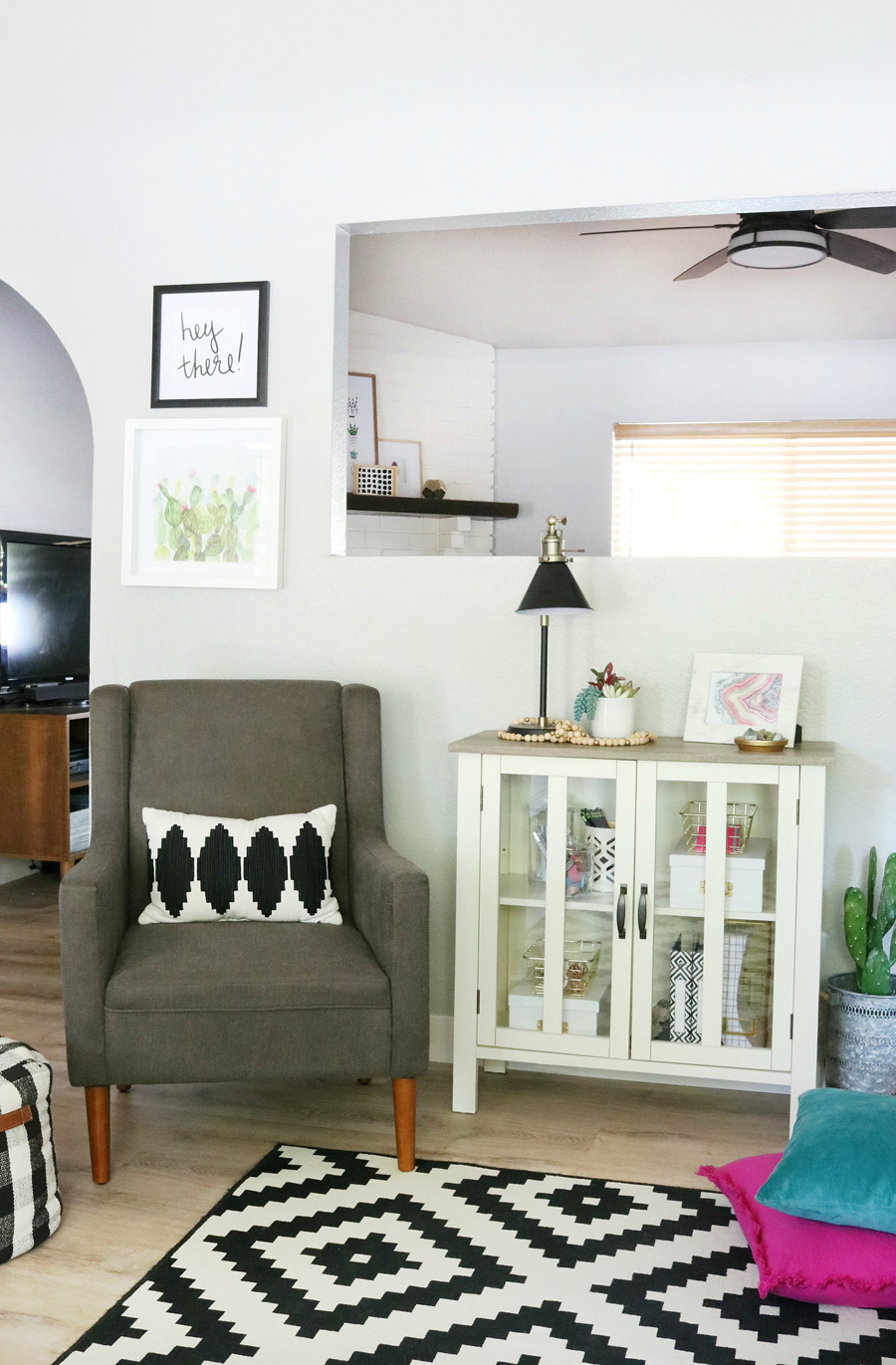 This Mid-Century Modern style chair just so happens to be from the same line as the tv stand from my Family Room Refresh, I love that it pulls a little of that look into this space. It's the perfect spot for someone to read a book, do homework on their laptop, or do some journaling.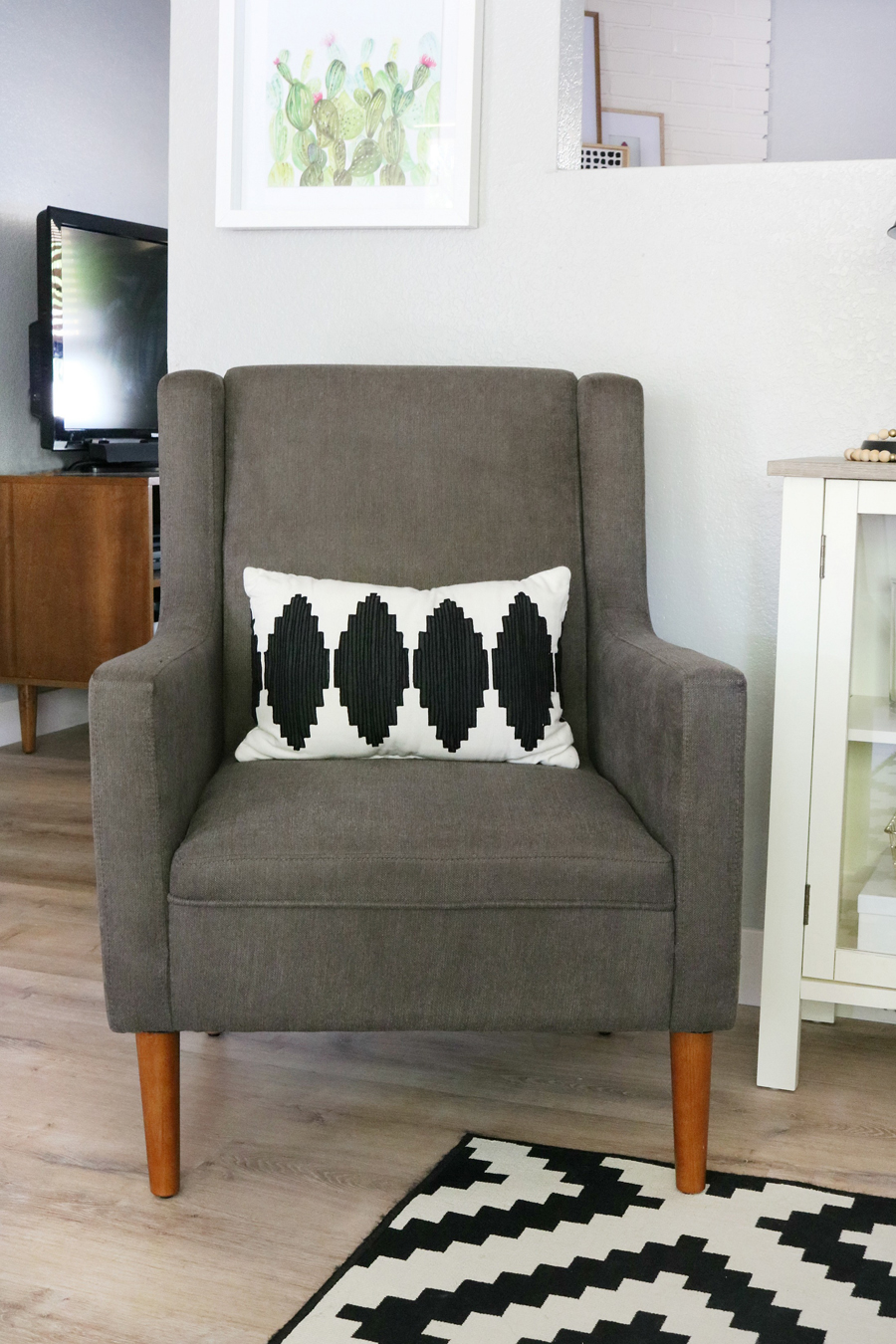 Did I mention it was super easy to put together too? When it was shipped to me all that needed to be done was screw in the legs. It was unboxed and ready to go in 5 minutes. If gray isn't your thing it also happens to come in navy.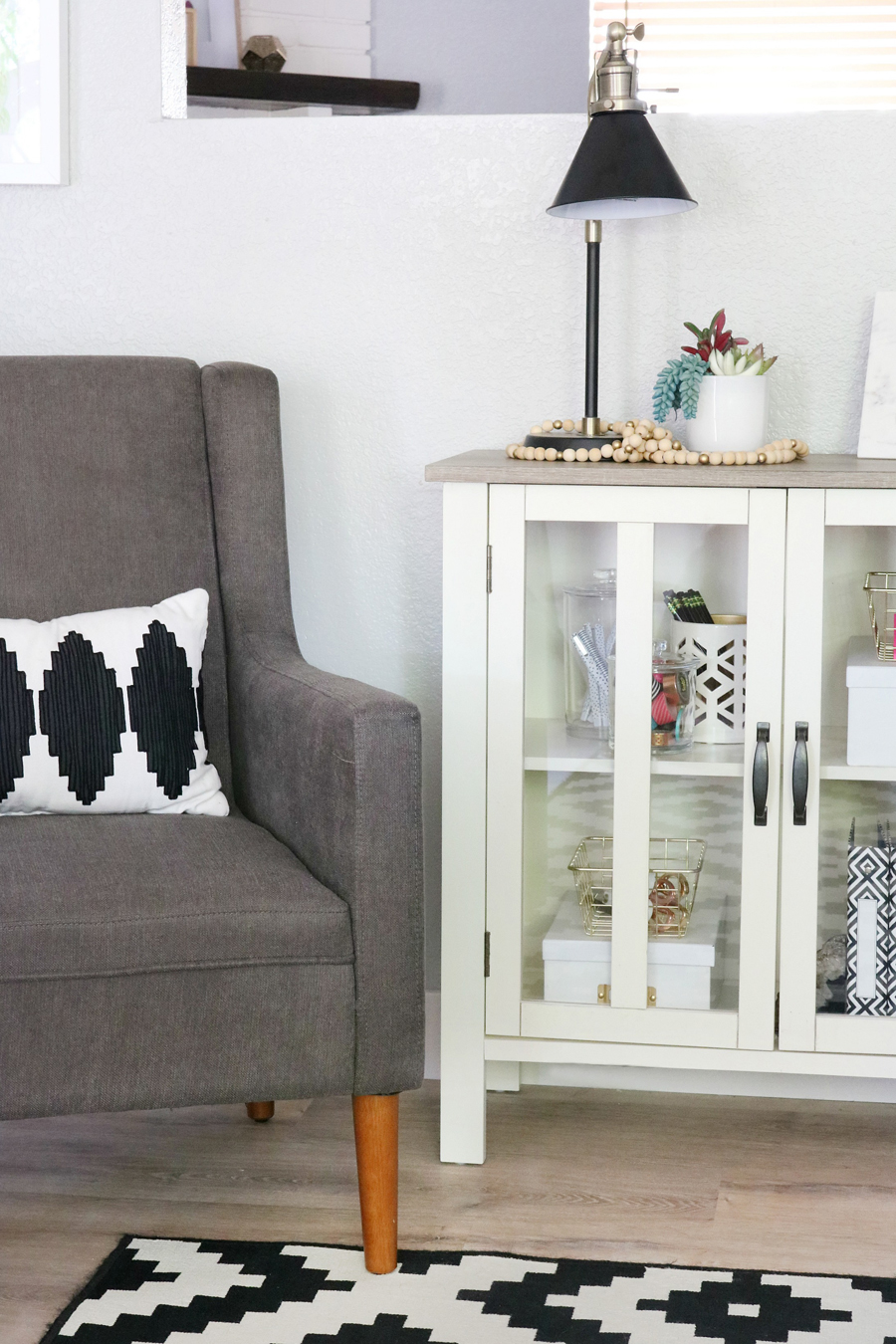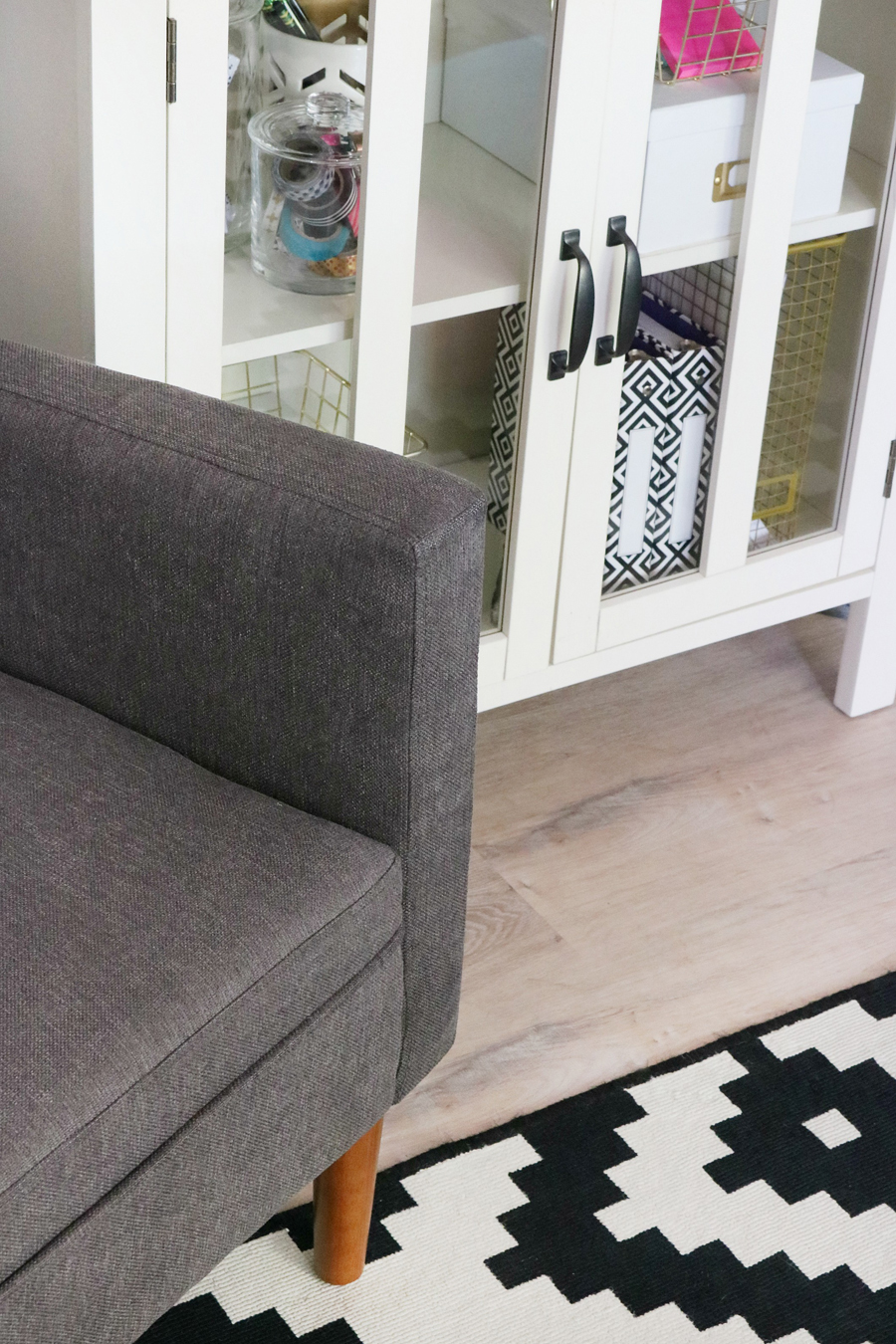 The next thing this space needed was some storage for simple homework and study supplies. I needed something again that was small space friendly and went with my existing decor.
I found this pretty Better Homes & Gardens Bedford 2 Door Cabinet in the ivory finish, it also comes in gray. I love that it is not very deep, and has the cute glass doors which helps to keep this space feeling open. The best part is that it is under $100, got to love that.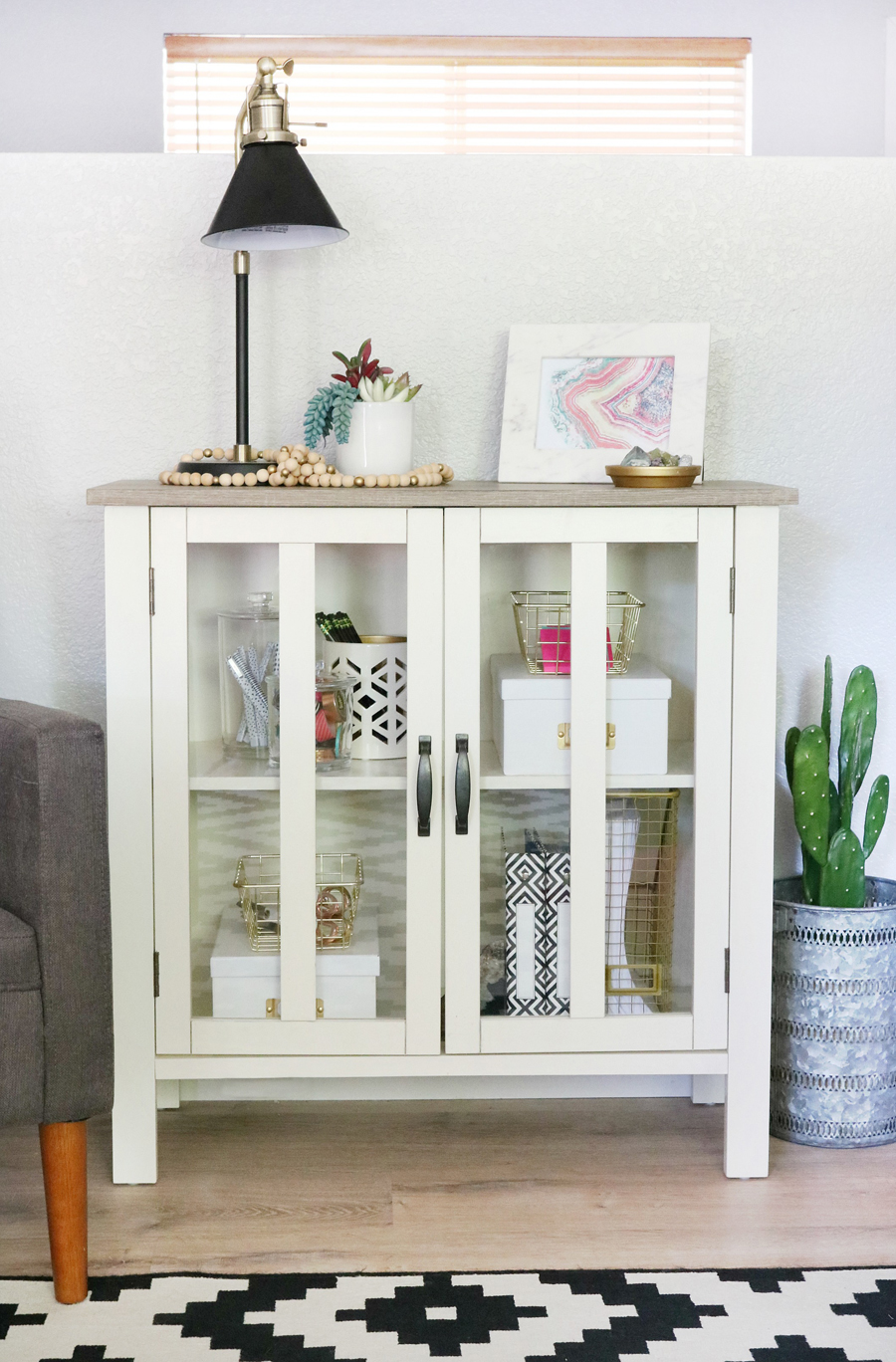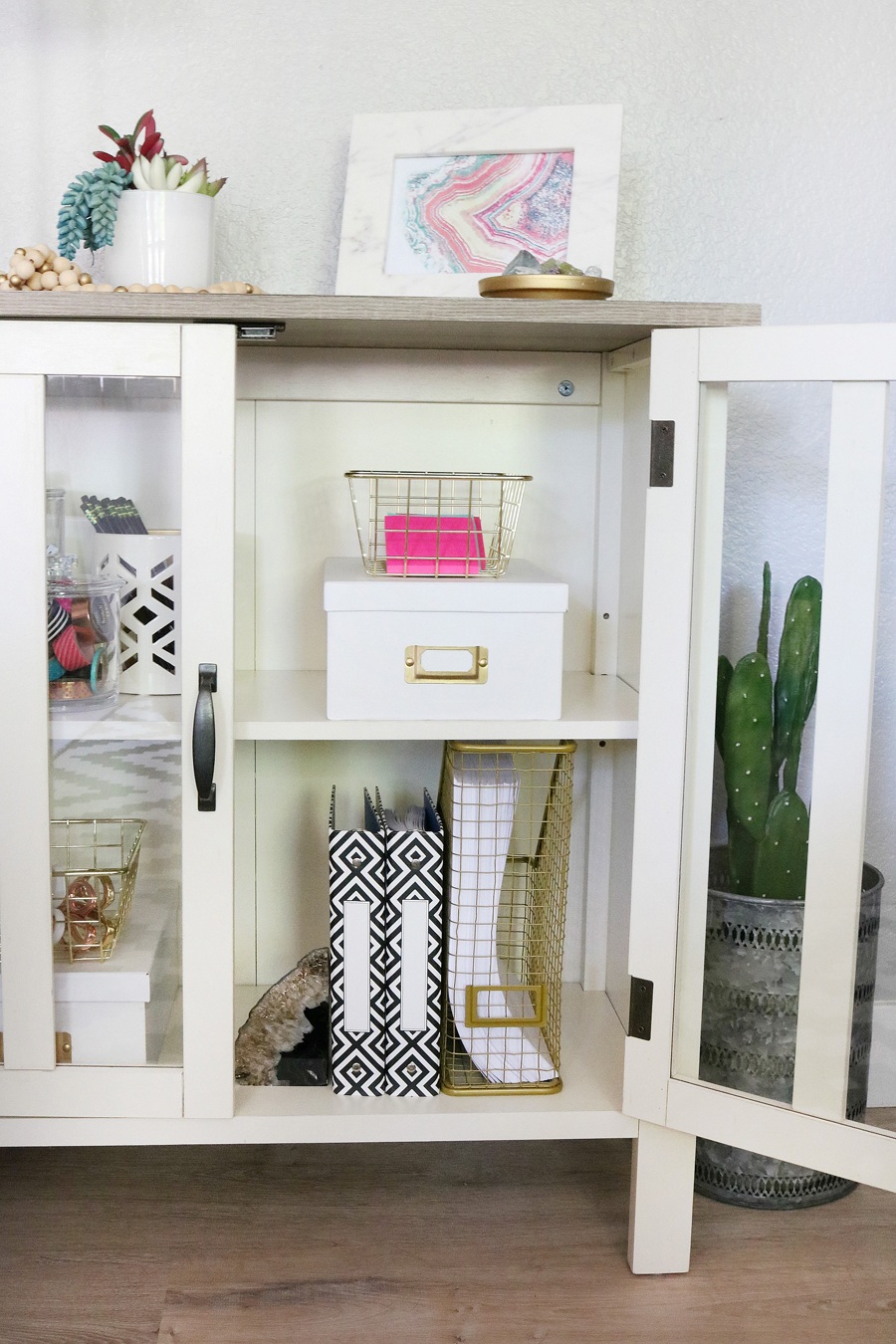 I added some study essentials like paper, pens, pencils, markers, and more. To help keep it organized and pretty since the cabinet doors are glass I used photo storage boxes, gold baskets, and some canisters. The gold baskets are so fun, you can find them in local Walmart stores in a variety of colors.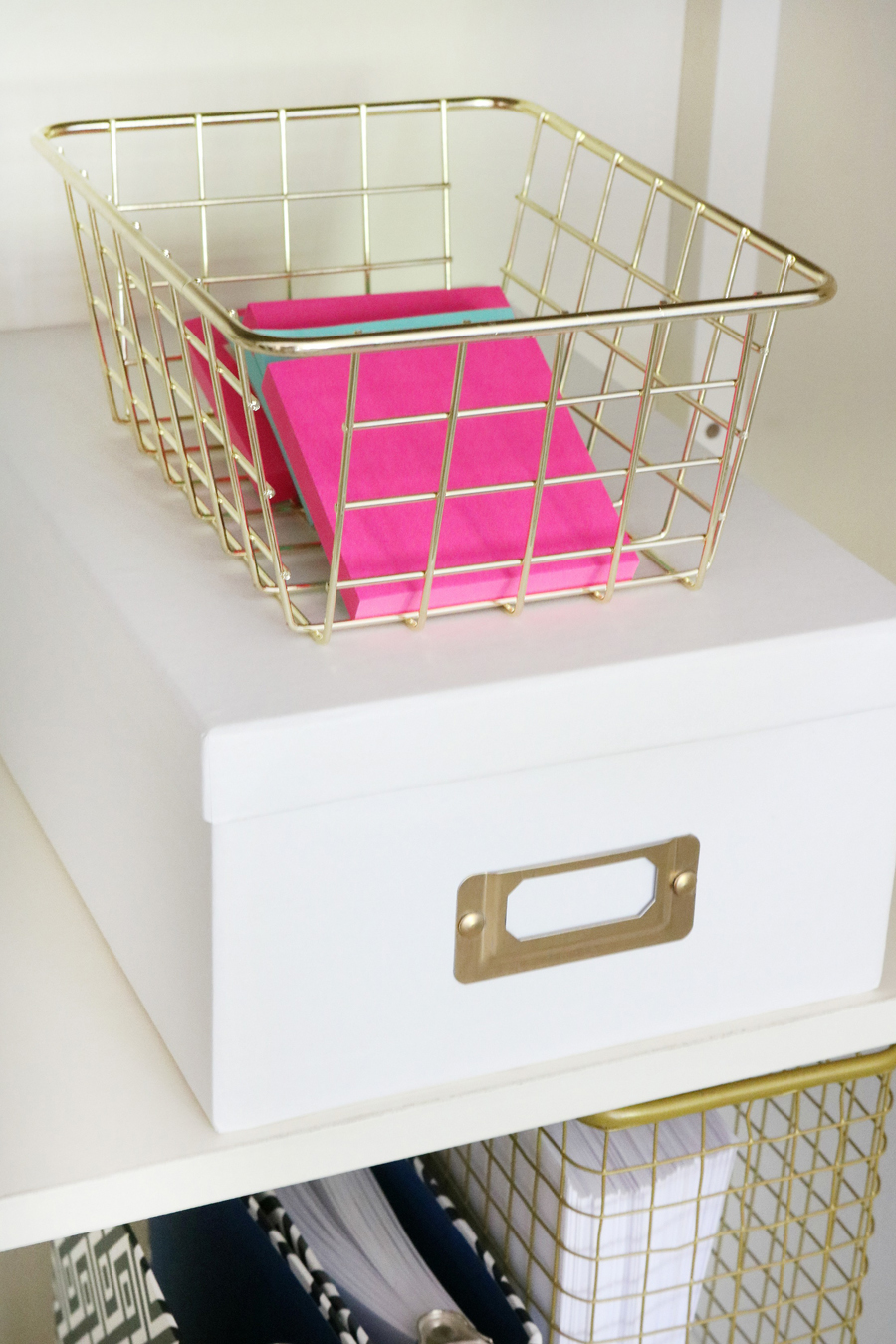 These simple glass Better Homes & Gardens Apothecary Jars are perfect for pens and small homework supplies, they are actually bathroom accessories. Don't be afraid to think double duty on bathroom accessories, there's some good stuff. I purchased both the small and large jars, I love that you can see what is in them, and that they make this space so pretty.
I also grabbed the new Better Homes & Gardens White and Gold Ceramic Hurricane. It is perfect for having pencils ready to go. This candle holder also comes in black, the inside is gold which is so fun. I love the cut outs.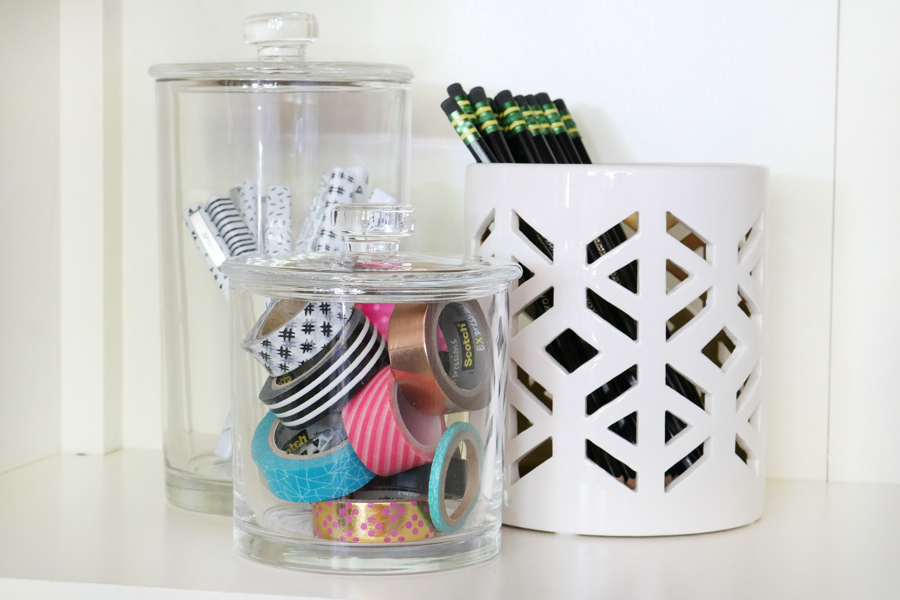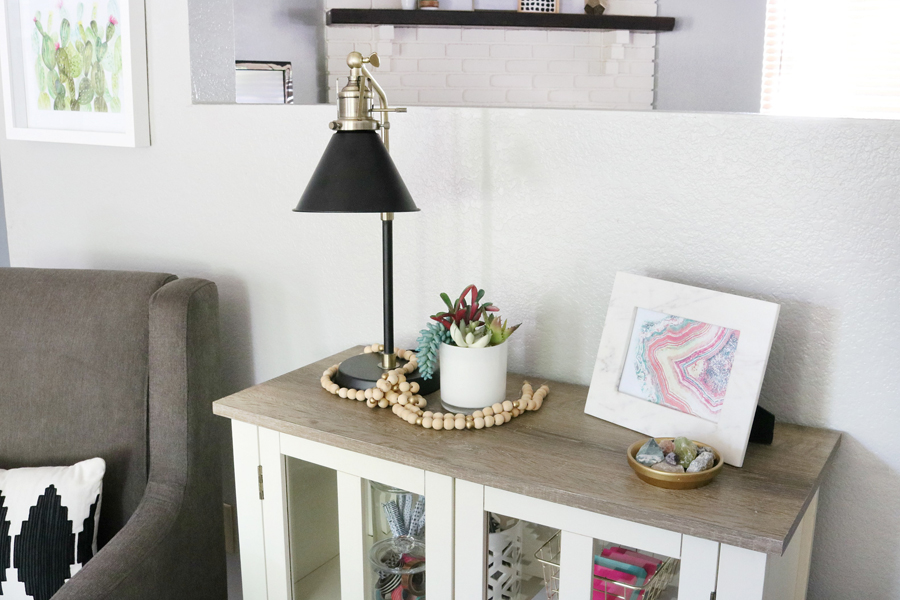 One of the last things this space needed was a small lamp. Unfortunately, we have a rather large cut-out between the room this study nook is in and our family room. It's something that we don't have much control over since it's necessary and really helps to keep our home feeling open. Although, it does hinder things like adding lamps to console tables and study nook areas.
This room already has a great industrial floor lamp on the other side but when I saw this Better Homes & Gardens Industrial Desk Lamp I knew I needed it. I'm so in love with it. It puts off perfect light for reading at night and I love the mix of gold and black. So even though it's a little taller than I would have preferred for this wall it's slim enough to not be overpowering with the decor and doesn't compete with the space.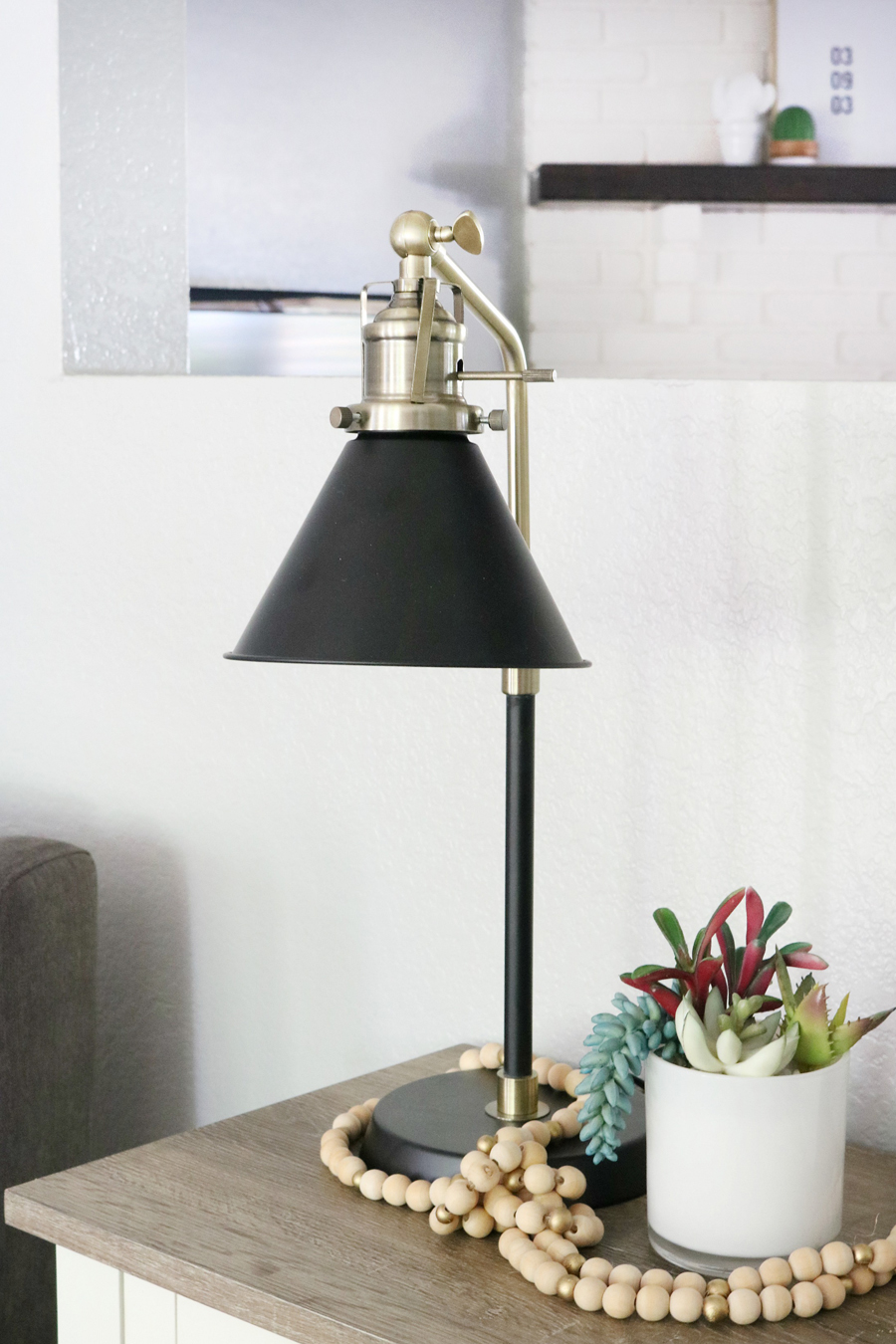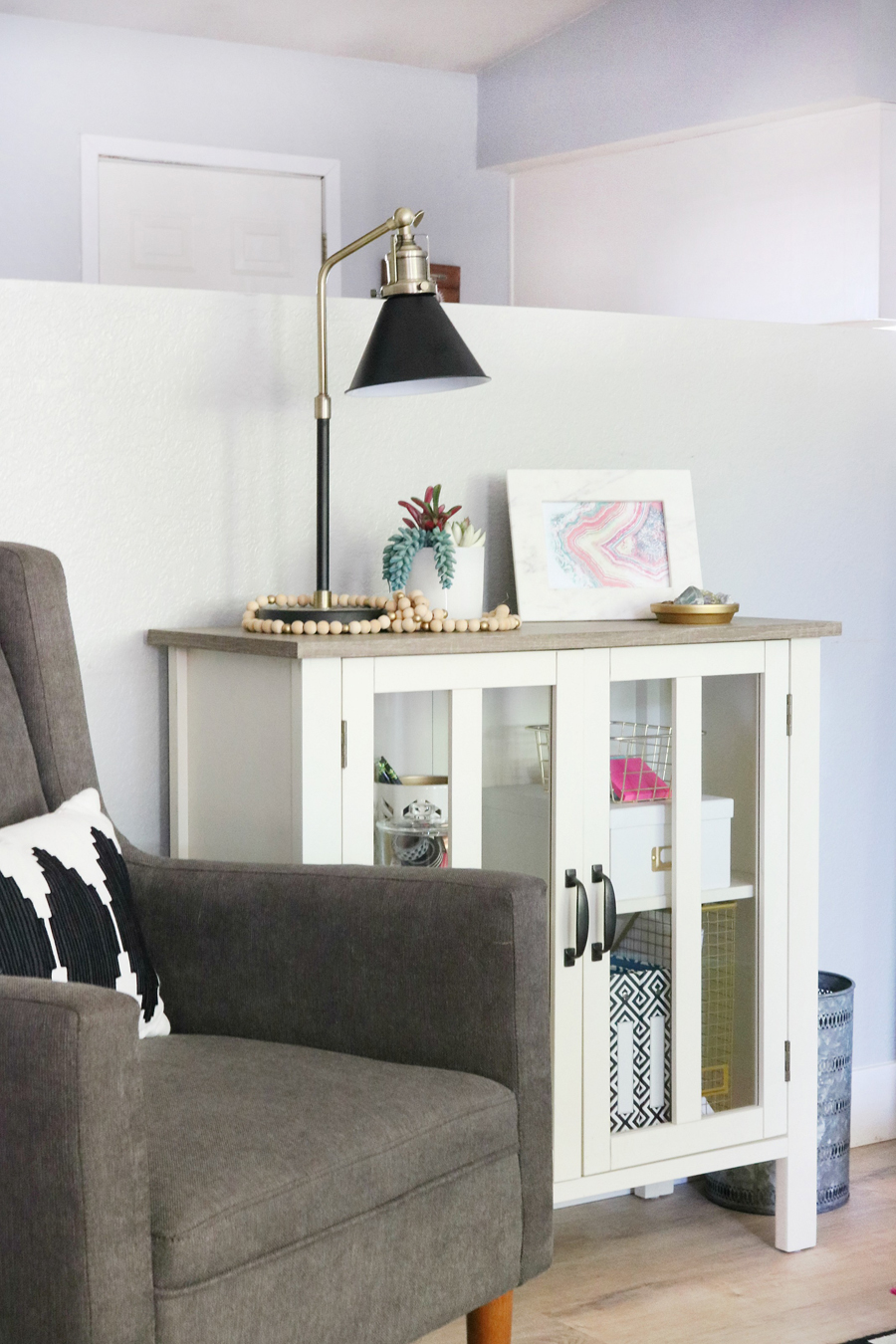 This kiddo is my youngest and while both of my boys are obsessed with reading and learning, he really has a passion for books and was super excited for a space that he could be alone to chill and read. It looks like this chair was made just for him. I foresee a ton of reading sessions here.
I love how Creating the Perfect Study Nook will help these boys feel calmer and more focused with their studies. It's a win win for the whole family.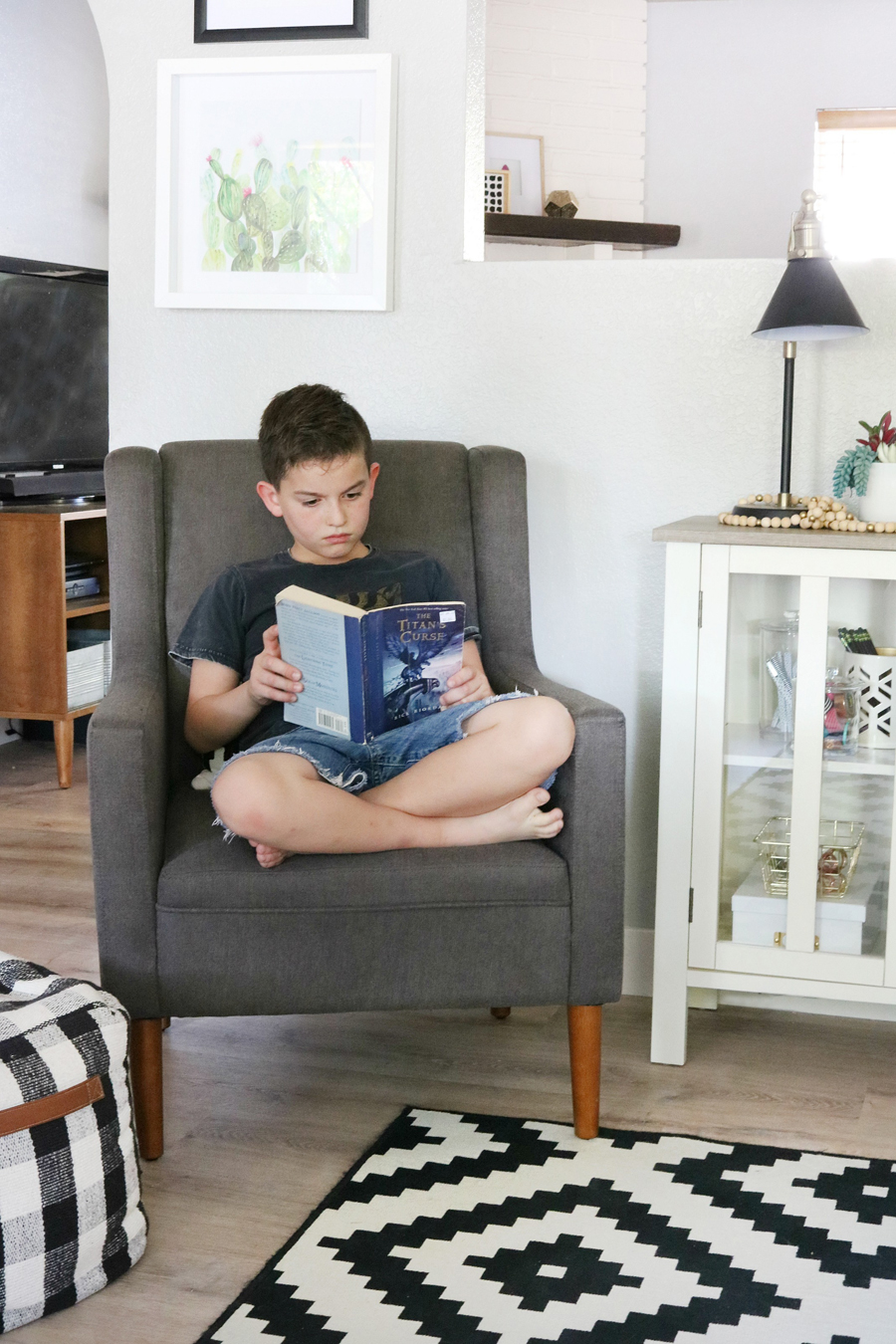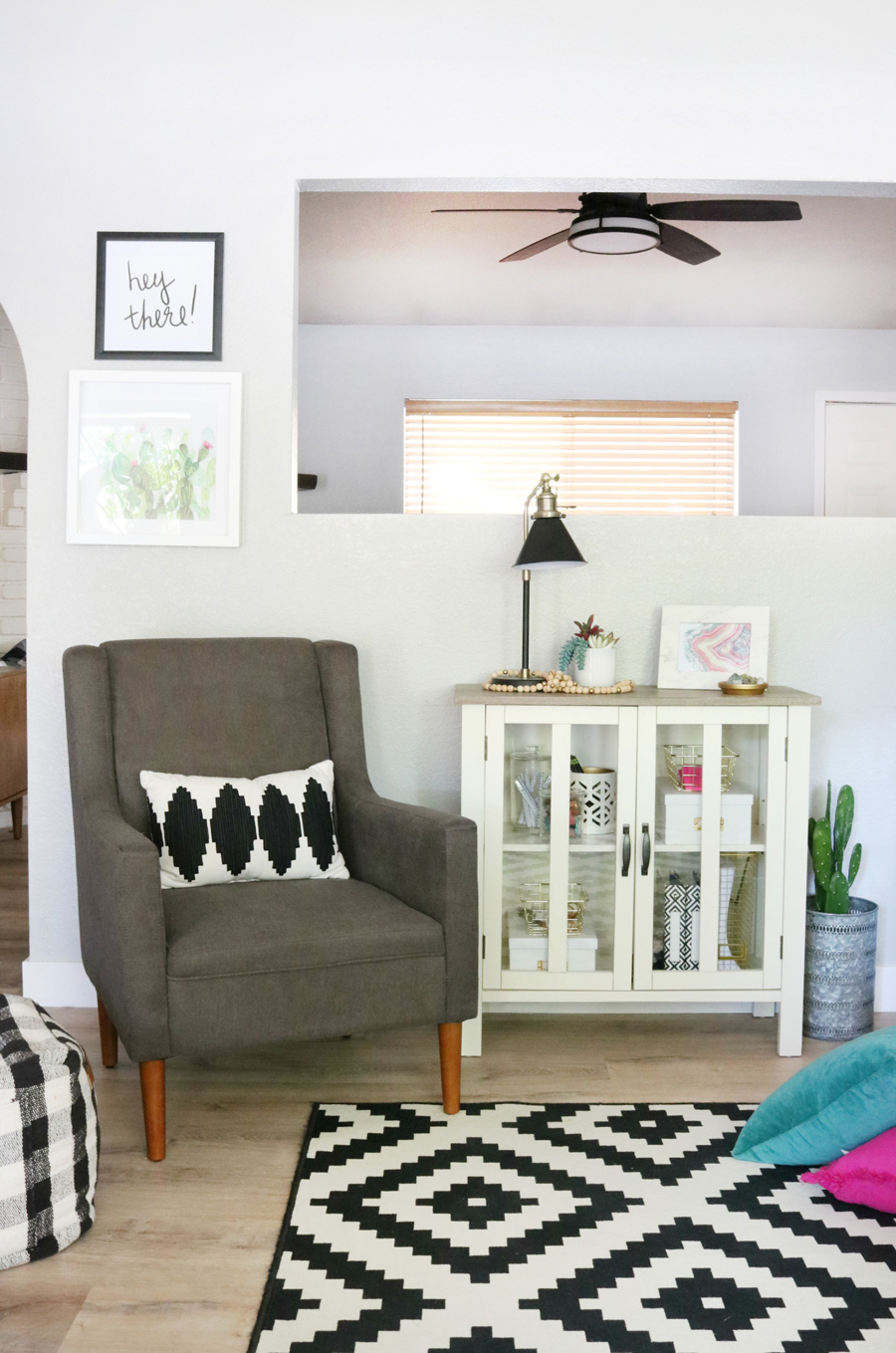 These great ideas from my fellow BHG friends are to amazing not to share…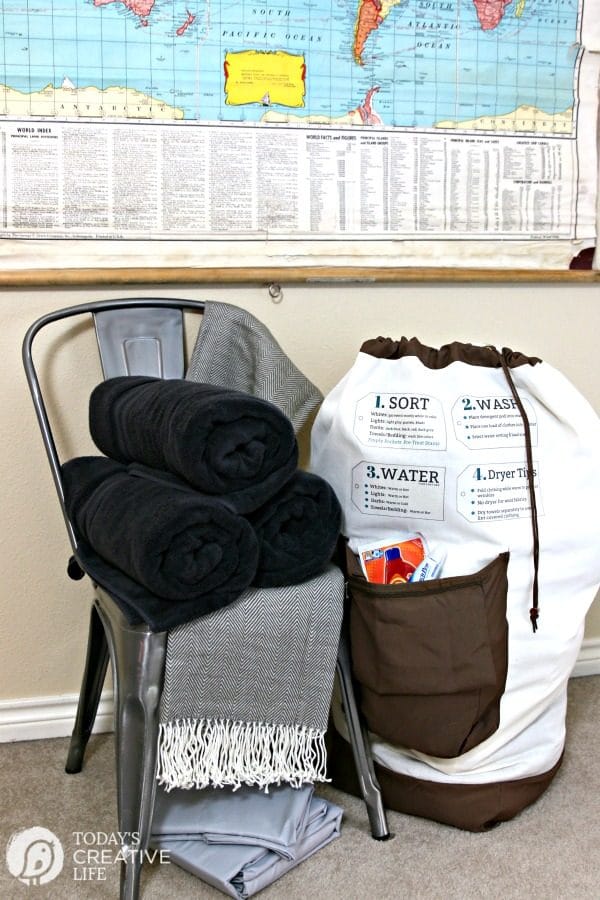 Dorm Room Essentials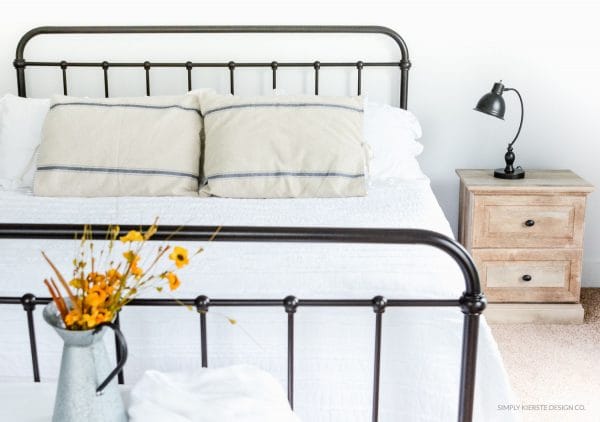 Farmhouse Bedroom Decorating Ideas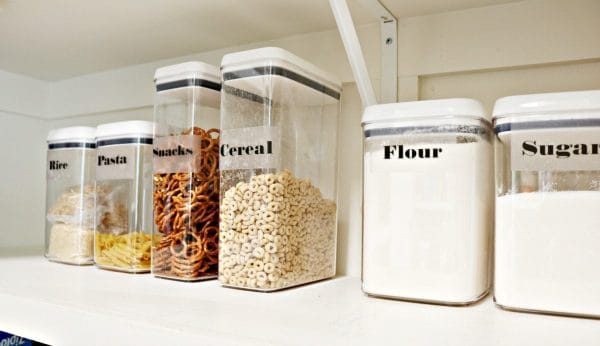 Easy Organized Pantry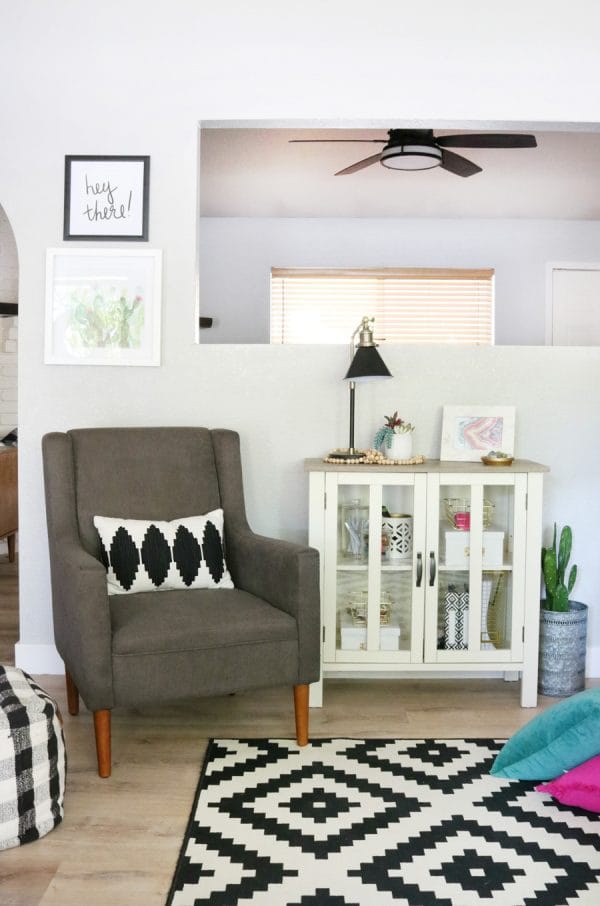 Create the Perfect Study Area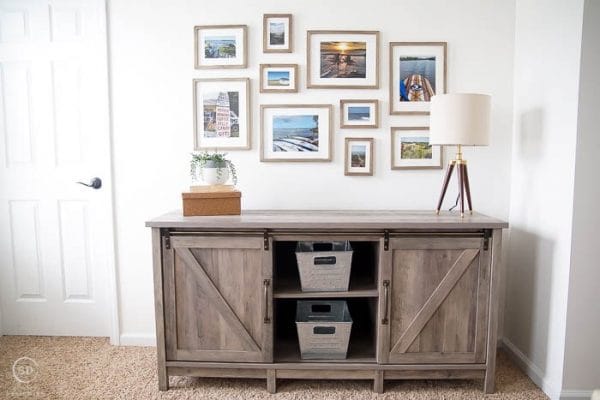 Farmhouse Office Makeover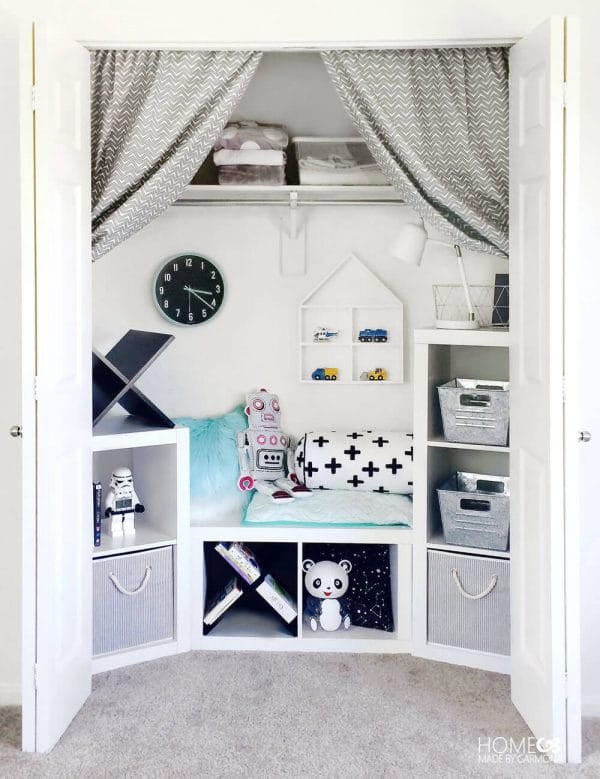 Kids Closet into Play Nook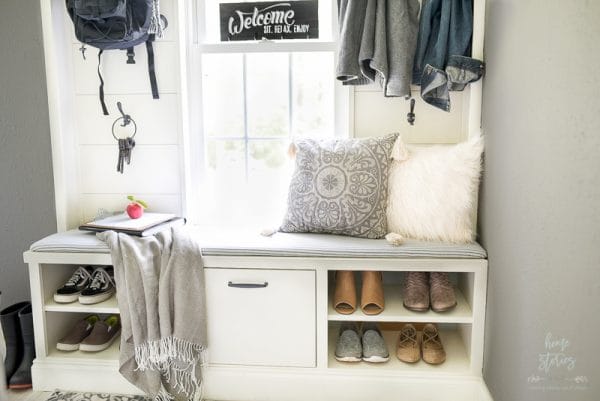 Mudroom Makeover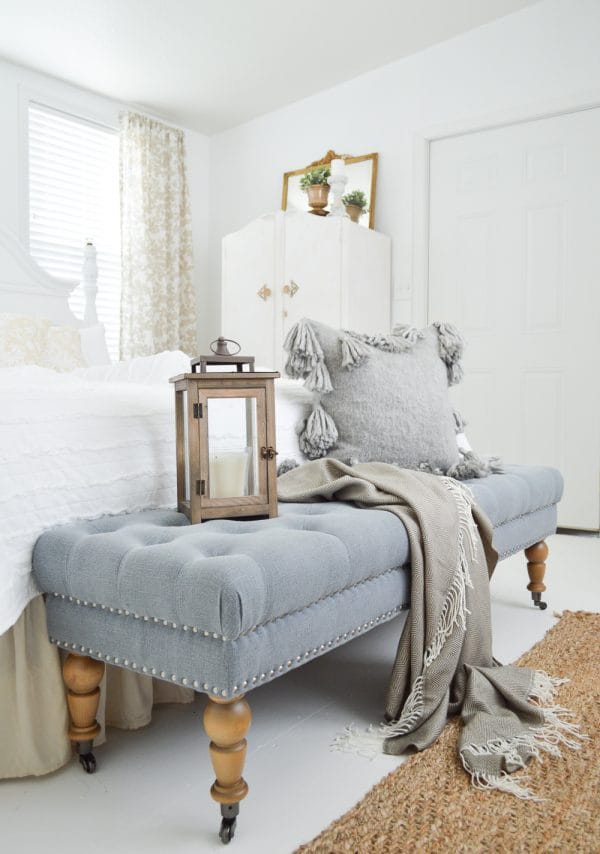 Vintage Guest Bedroom Makeover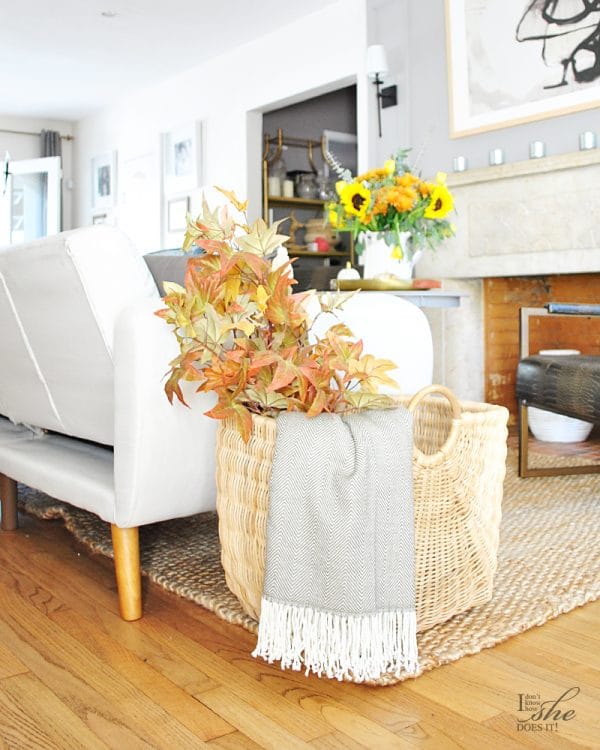 8 Tips for Fall Decorating
If you loved these ideas be sure to check out these other great decor ideas…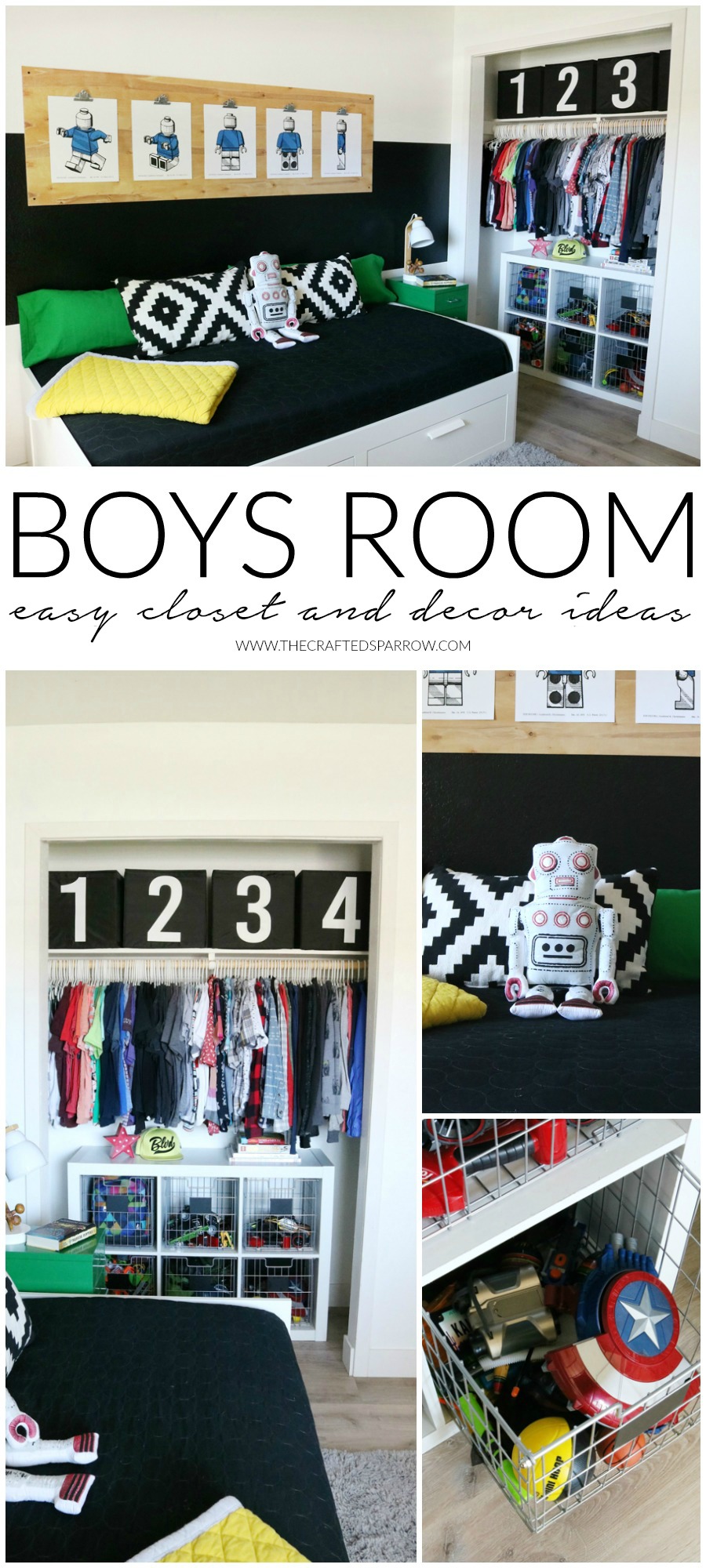 Boys Room Easy Closet Organization & Decor Ideas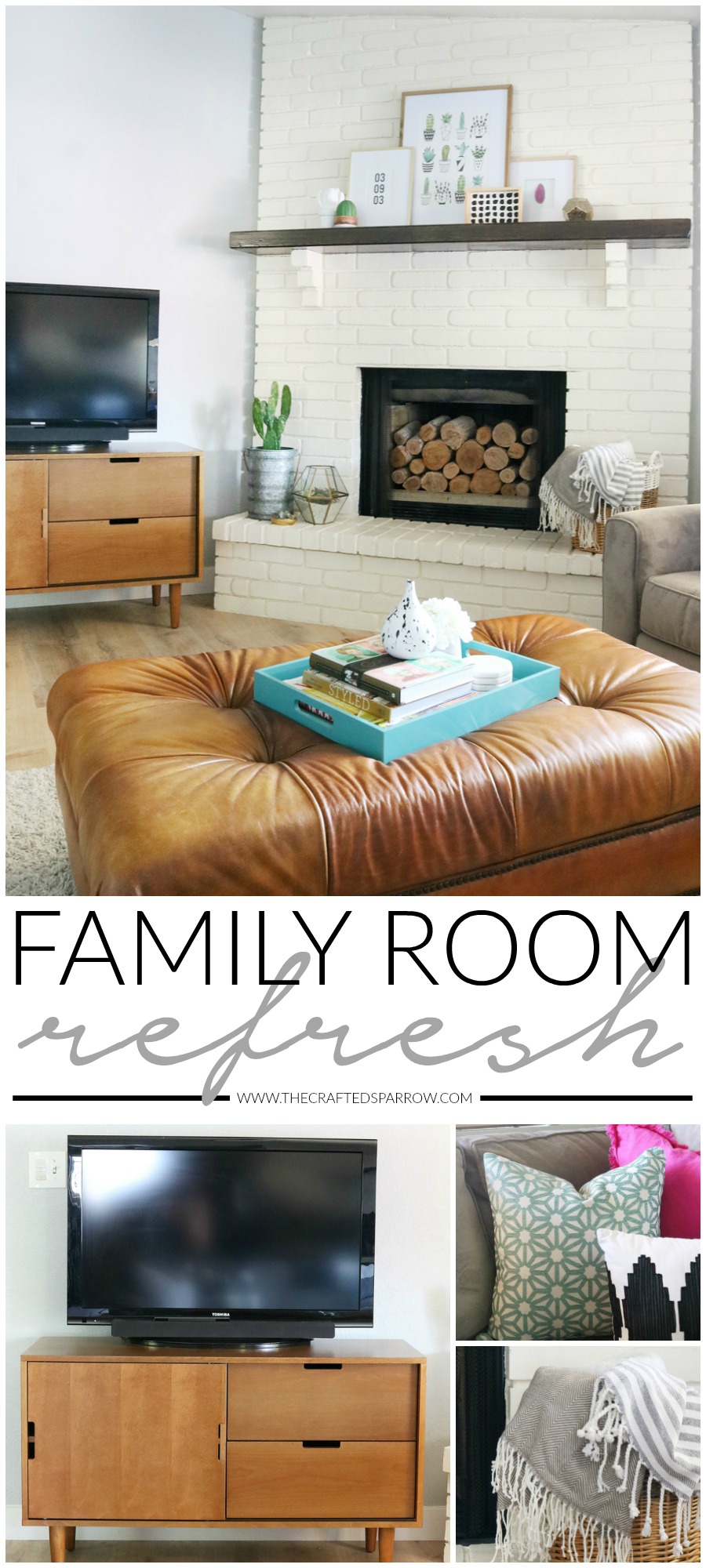 Family Room Refresh
Be sure you follow Better Homes & Gardens for Walmart:
Facebook | Twitter | Pinterest | Instagram