DISCLOSURE | This post is sponsored on behalf of Better Homes & Gardens. As always, all opinions and ideas are 100% my own. This post may also contain affiliate links.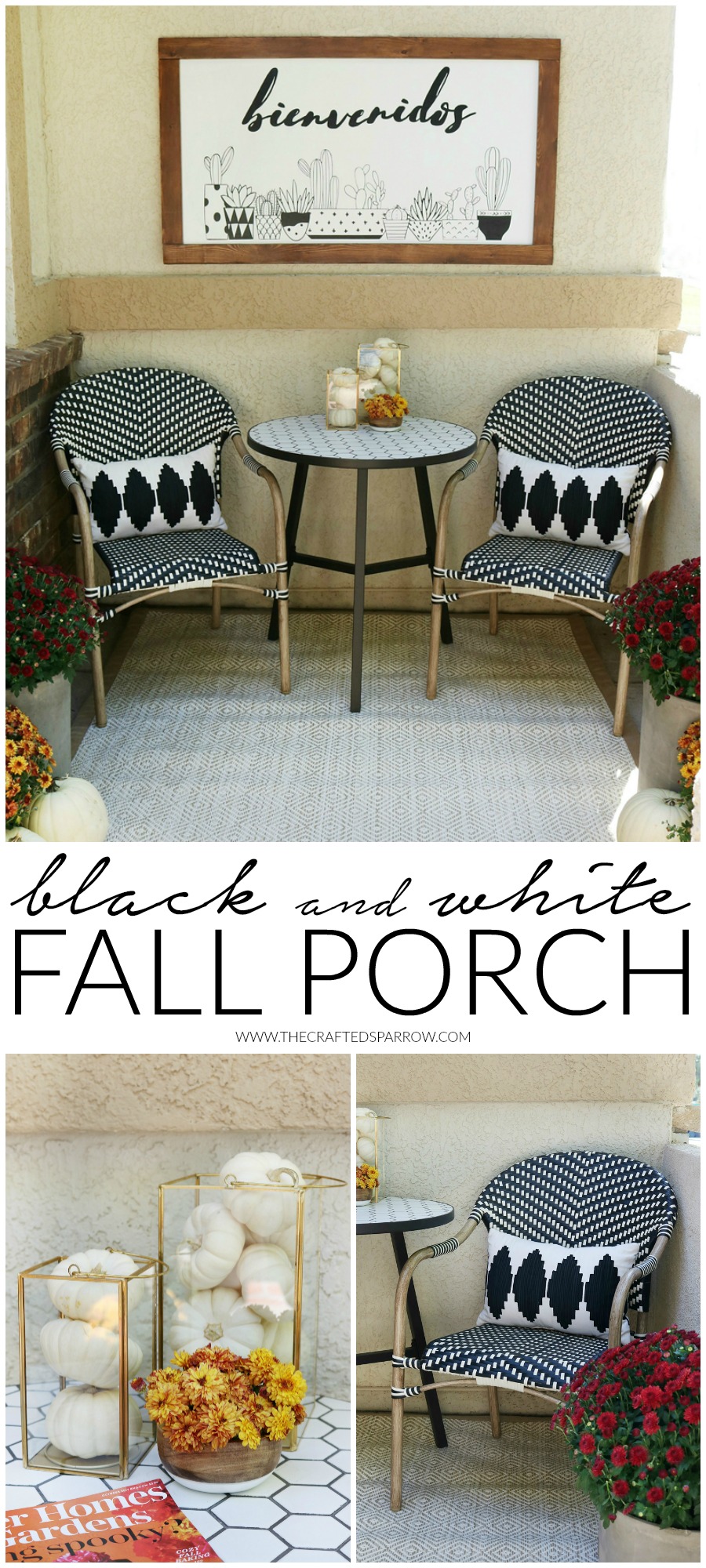 It's that time of the year, time for all the glorious things that fall has to offer. While it's technically still in the high 90 degrees here in Arizona the nights and mornings have been so much cooler, it's been amazing. Which means it's time to spruce up my front porch. Today I'm sharing my Black & White Fall Porch that will greet guests as they come to our door and where we can sit and enjoy a cup of coffee.
You might remember my Black & White Spring Porch Refresh from a few months ago. I still love the look of it but I wanted to change a couple things for fall.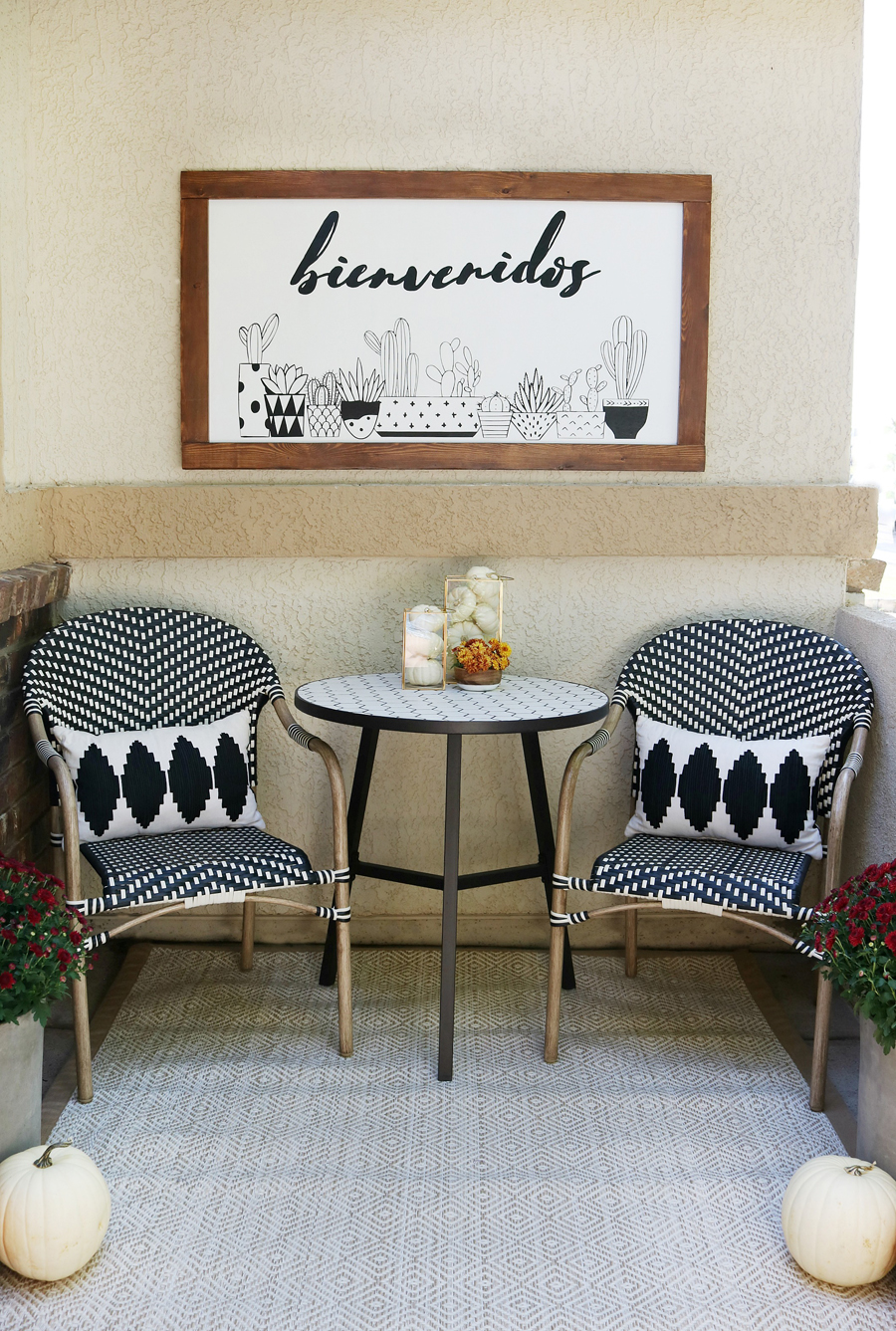 The first thing I wanted to switch out was the chairs, while I really love my Better Homes & Gardens Camrose Industrial Chairs once I laid my eyes on these Better Homes & Gardens Parisian Bistro Dining Chairs I knew I had to have them for my front porch. Aren't they so pretty!?! The fact that they are under $50 made these beauties a "must buy" purchase! They are currently only sold in stores, and I've seen them for as low as $29 in some stores here in Arizona so be sure to check your local stores in the garden center.
The frame on these chairs is metal so they are very sturdy and are really comfortable to sit in too.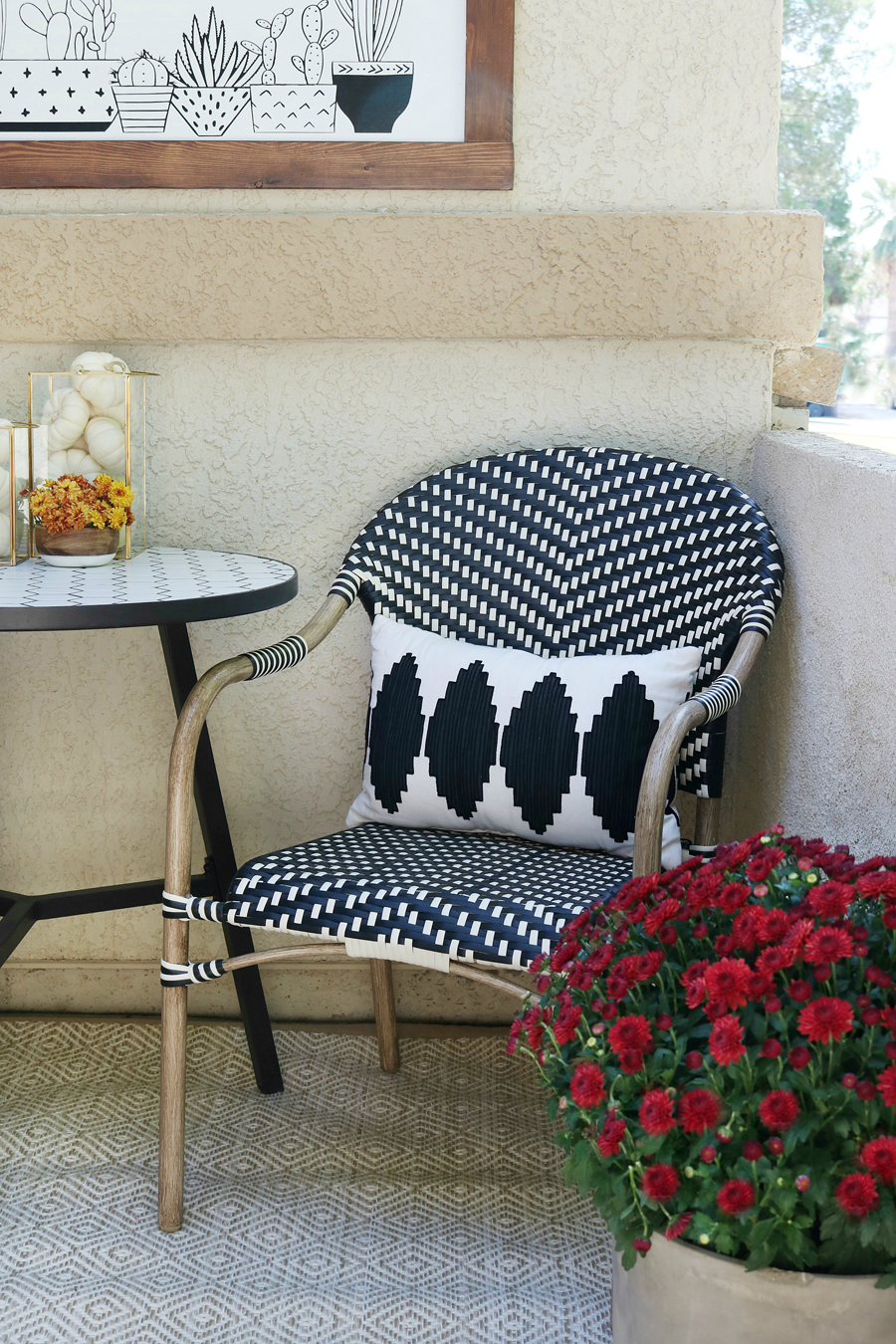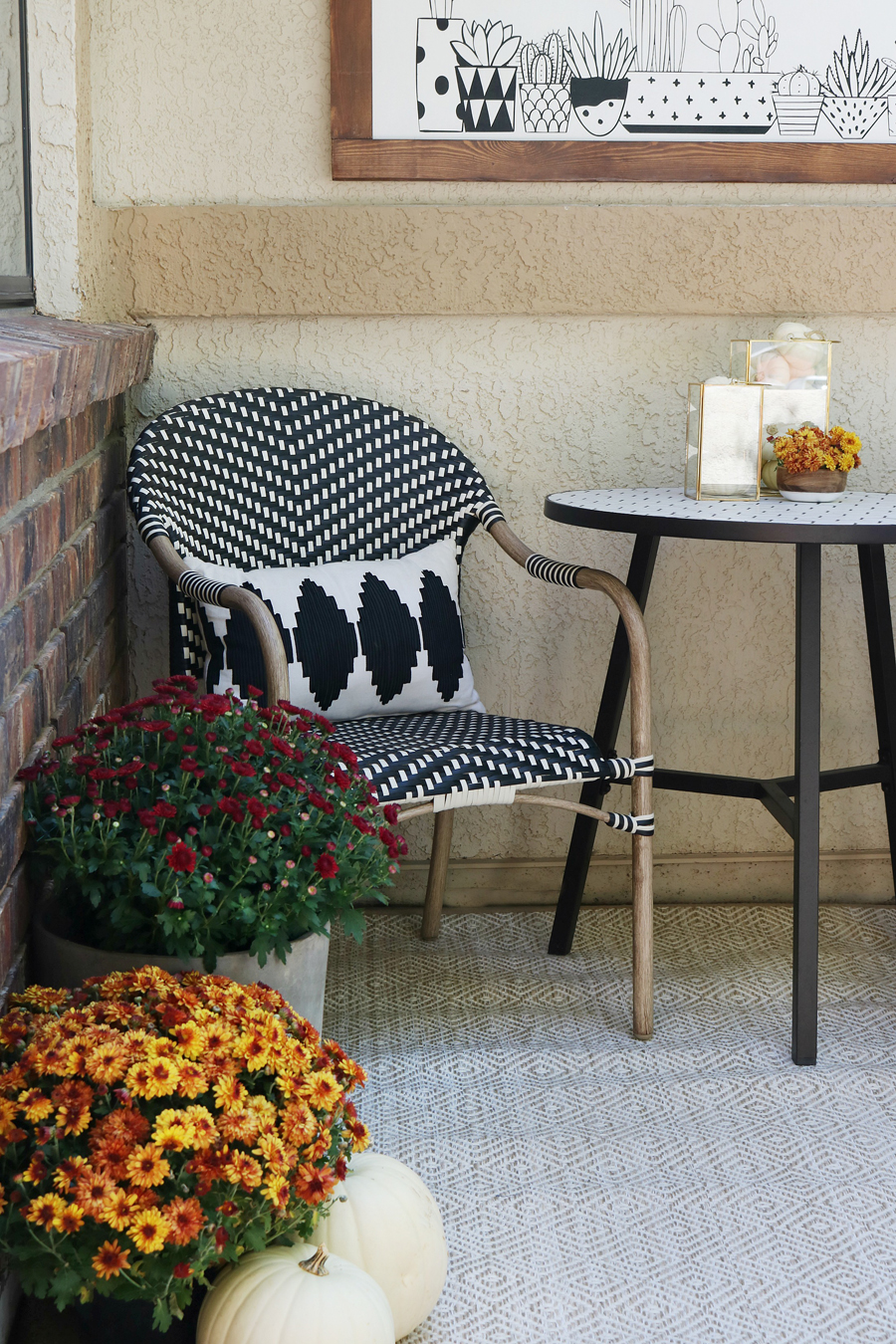 The Parisian bistro chairs go perfectly with my Better Homes & Gardens Camrose Mosaic Table. You can still snag this table online and in-stores at a really great price. It's the perfect little bistro table for small spaces.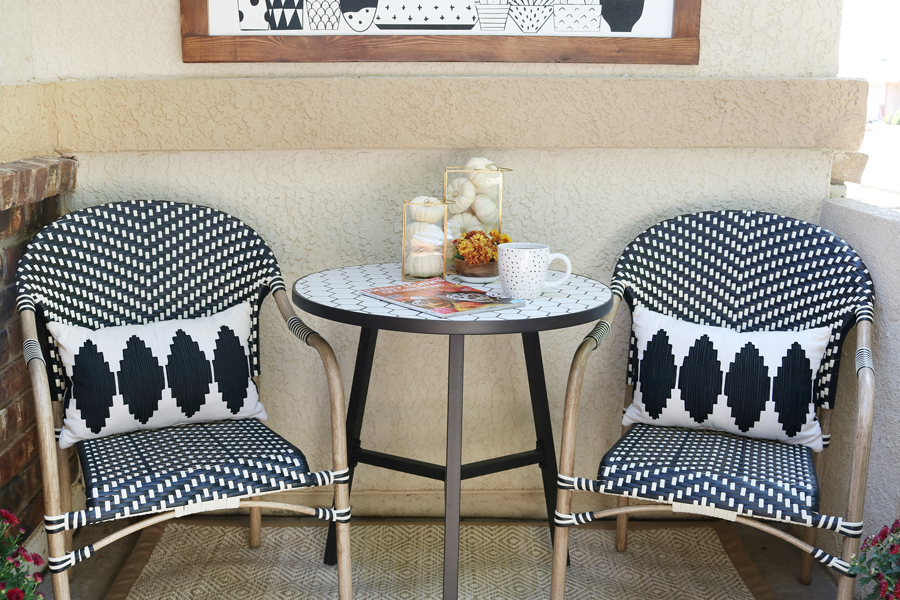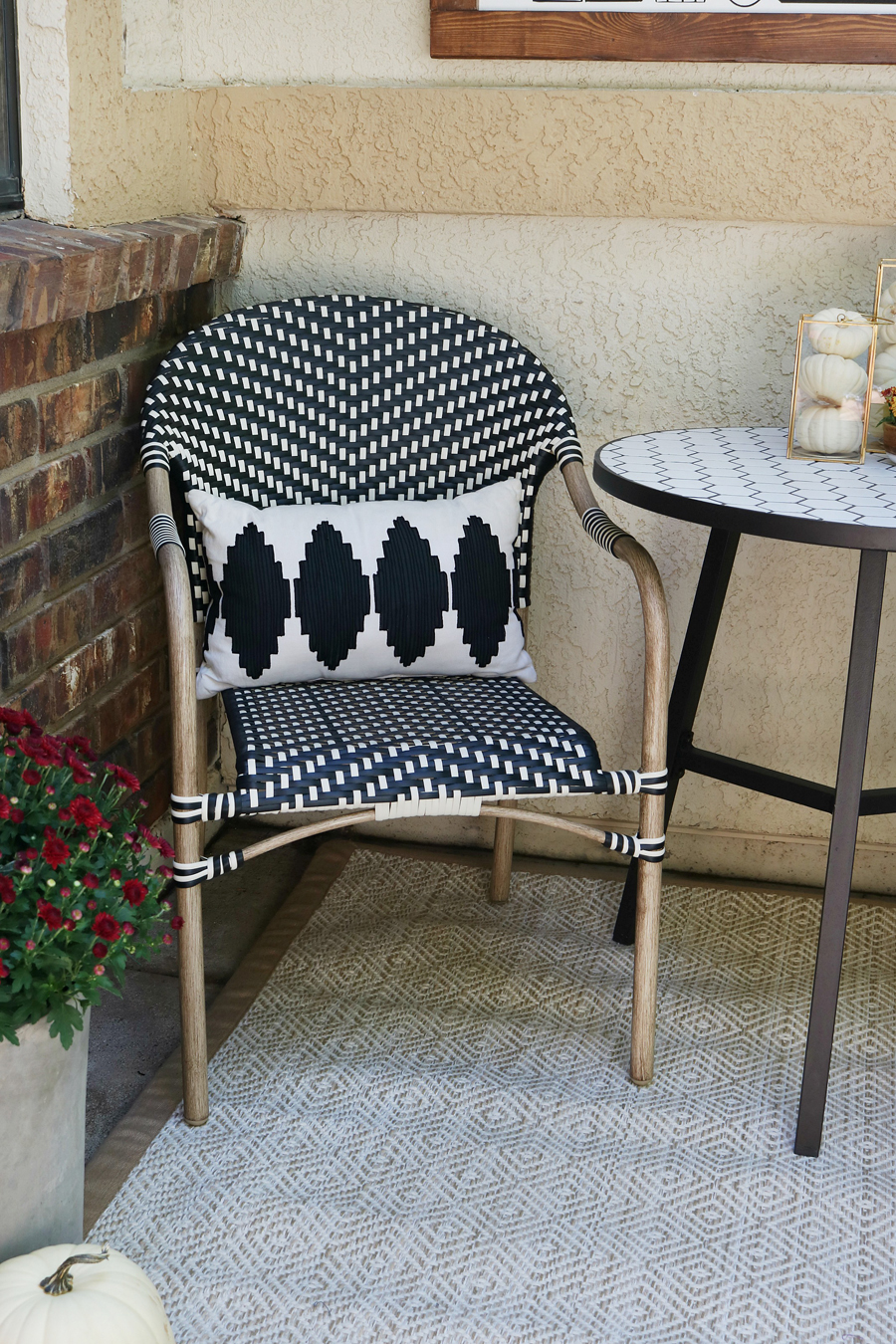 The next thing I wanted for this space was a new outdoor rug, something to bring some extra texture to the porch. I love this Better Homes & Gardens Natural Diamonds Flatweave Rug I found online. It's really soft on your feet too, I only know this because I hate wearing shoes around the house and outside.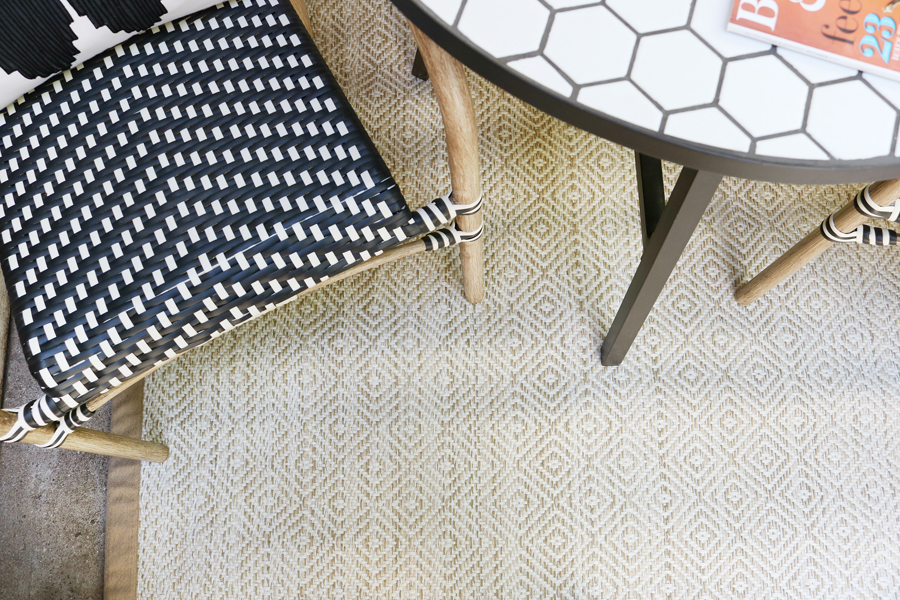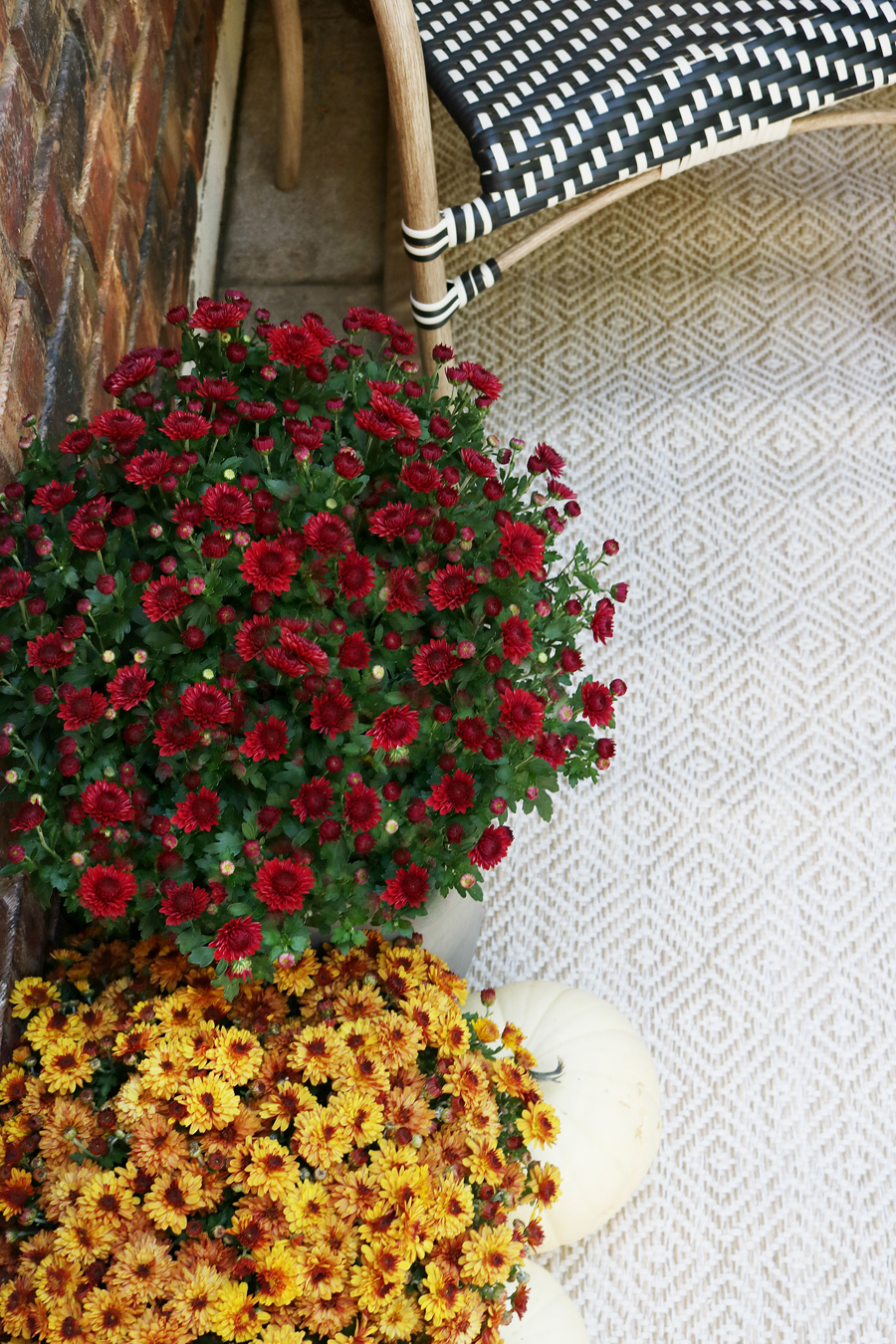 One thing I really wanted to keep on my front porch was the Black & White Succulent Sign I made a few months back. Here in Arizona succulents are a year-round plant and eventually, I'm sure I will kill all the beautiful fall mums because I have the blackest thumb around. So I will probably put more succulents out if I do kill them.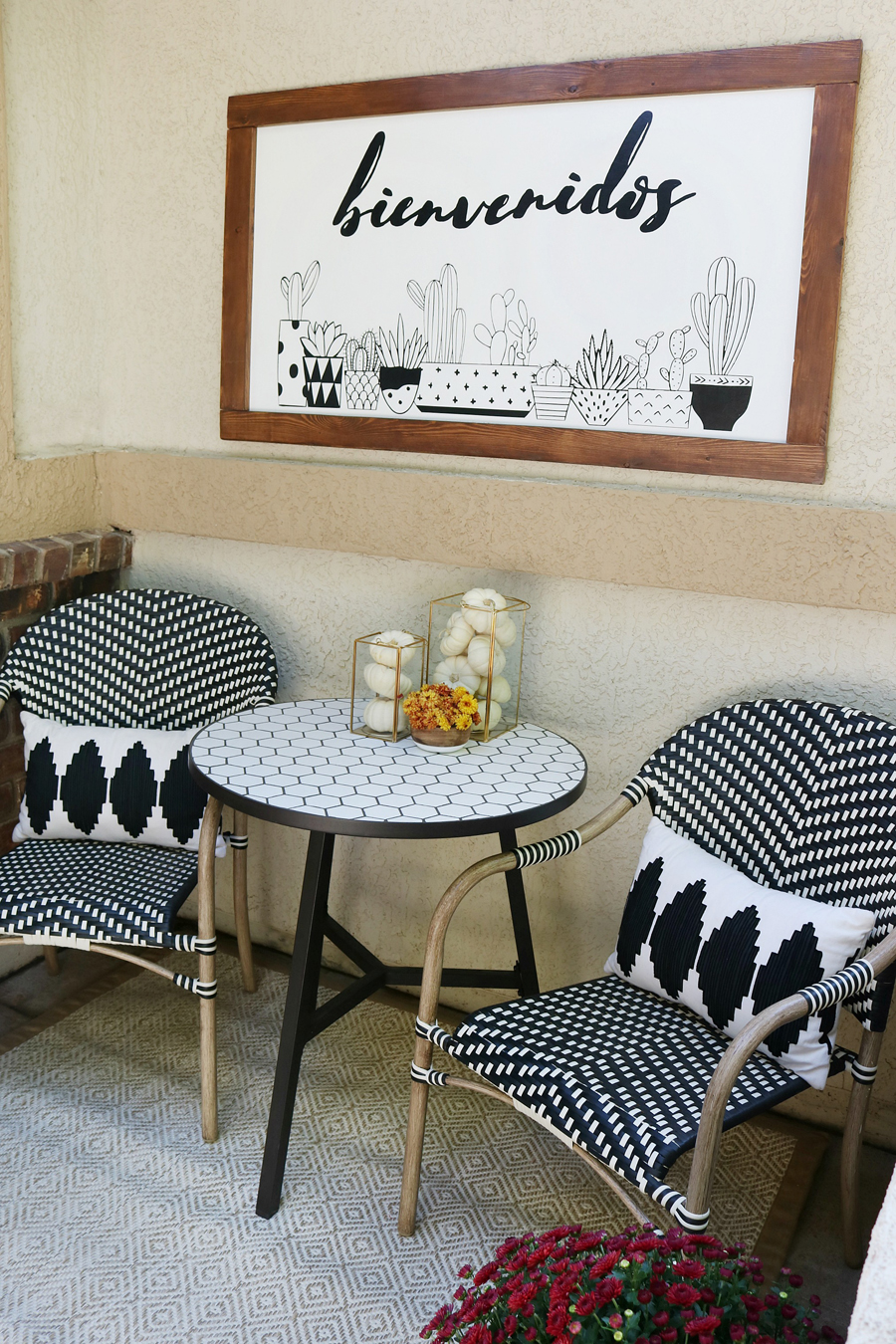 Speaking of fall mums, did you know that Better Homes & Gardens has gorgeous mums in the garden center at local stores?! I did not, but I'm so glad I found them because they add such great color for fall. They carry bi-color mums and solids for $10, and they are huge. I will say though, I had the hardest time finding the mums in my stores because again I live in Arizona where no seasonal flower plant thrives this time of year. After searching three stores I finally found some.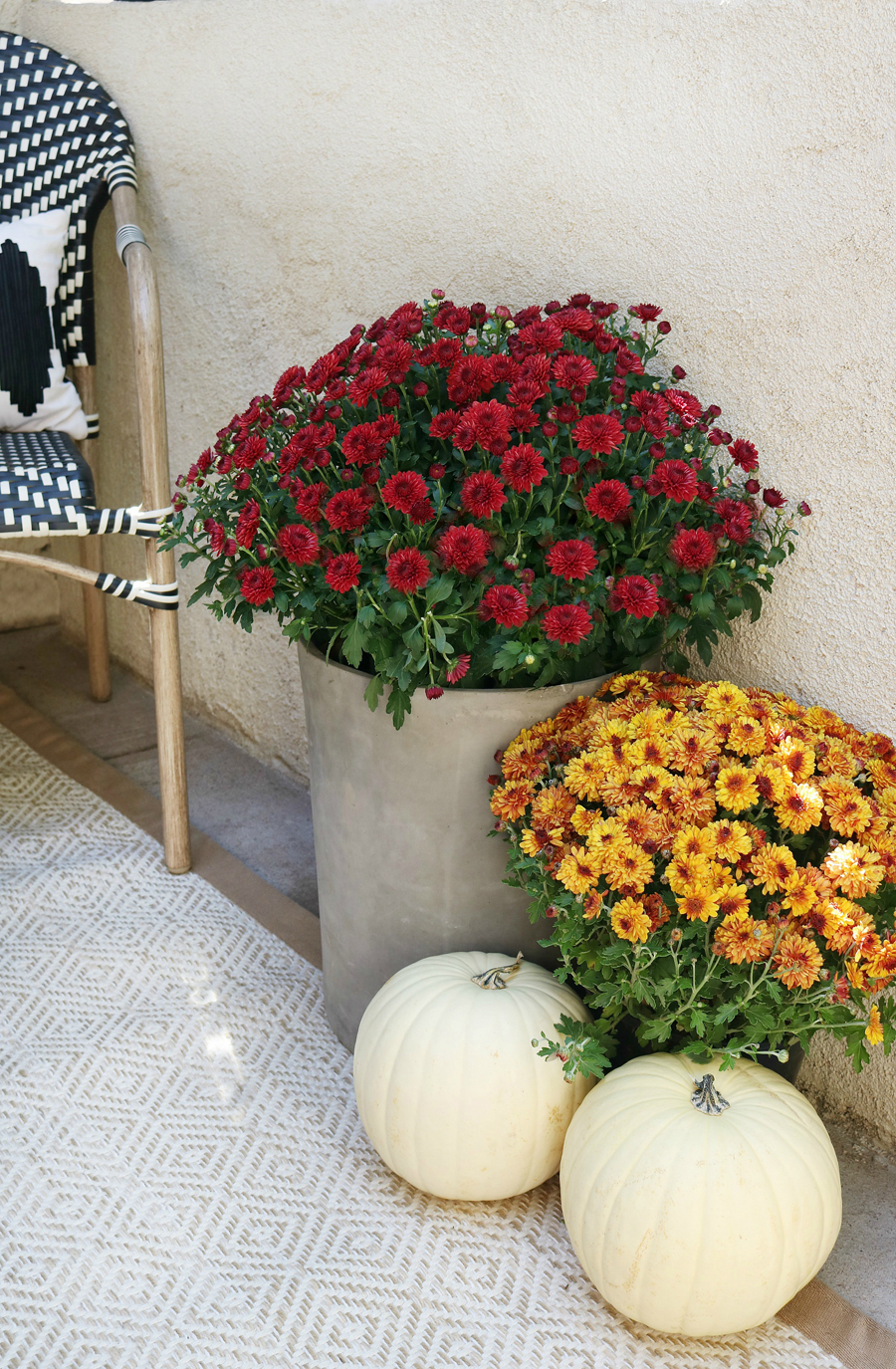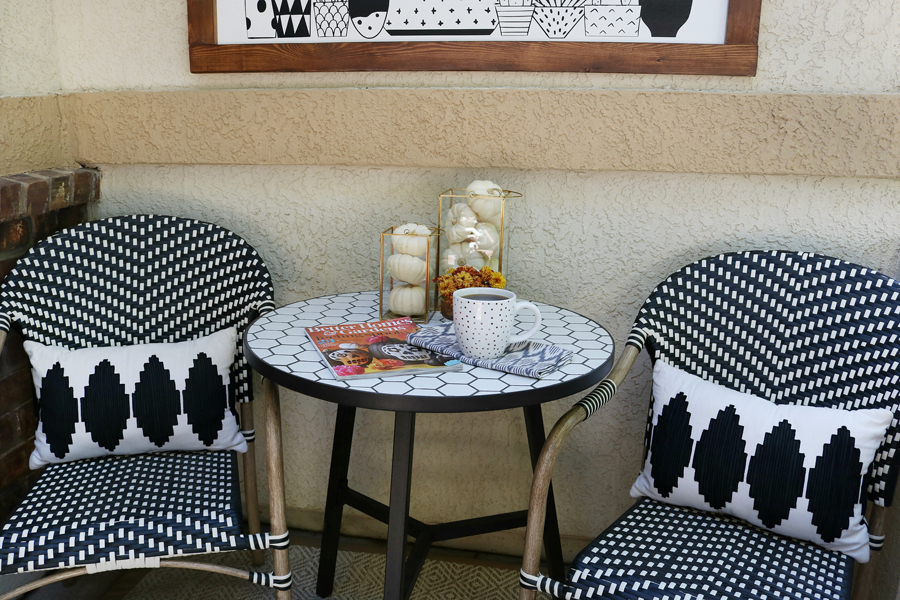 I needed something on the table and when I saw these pretty Better Homes & Gardens Gold Metal and Glass Lanterns I knew they would be perfect for mini white pumpkins. I ended up getting all three sizes but used the large and medium-sized lanterns for my table.
When the next holiday rolls around I could also fill them with ornaments or flameless candles.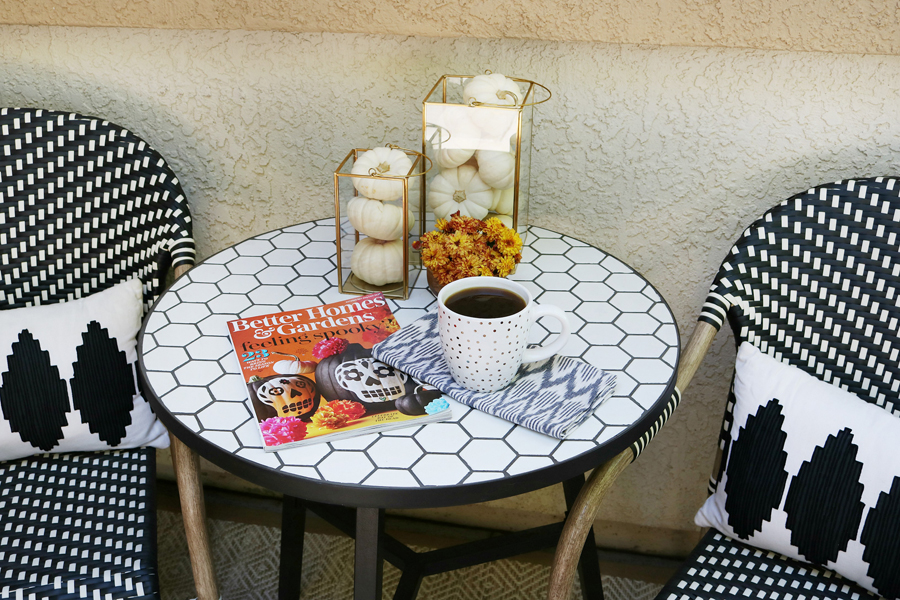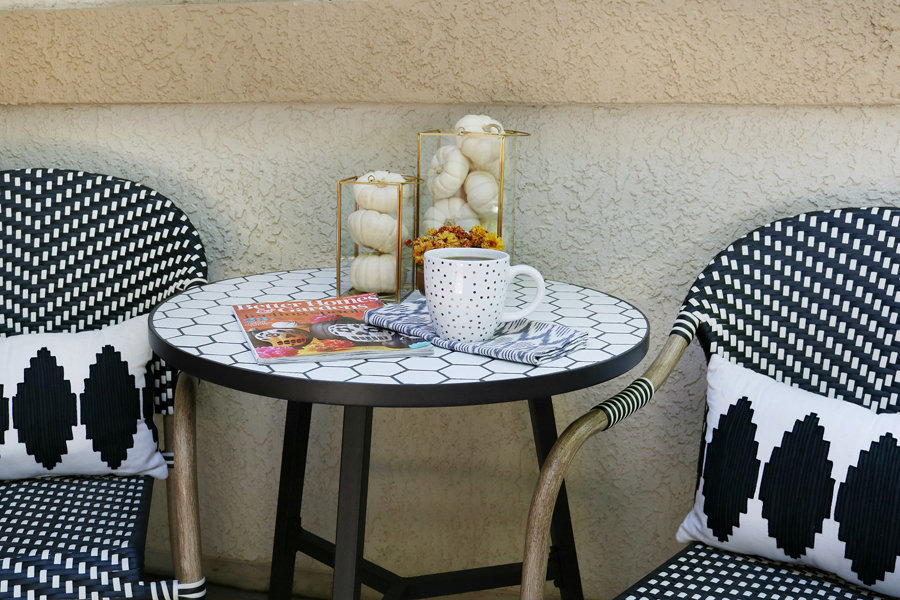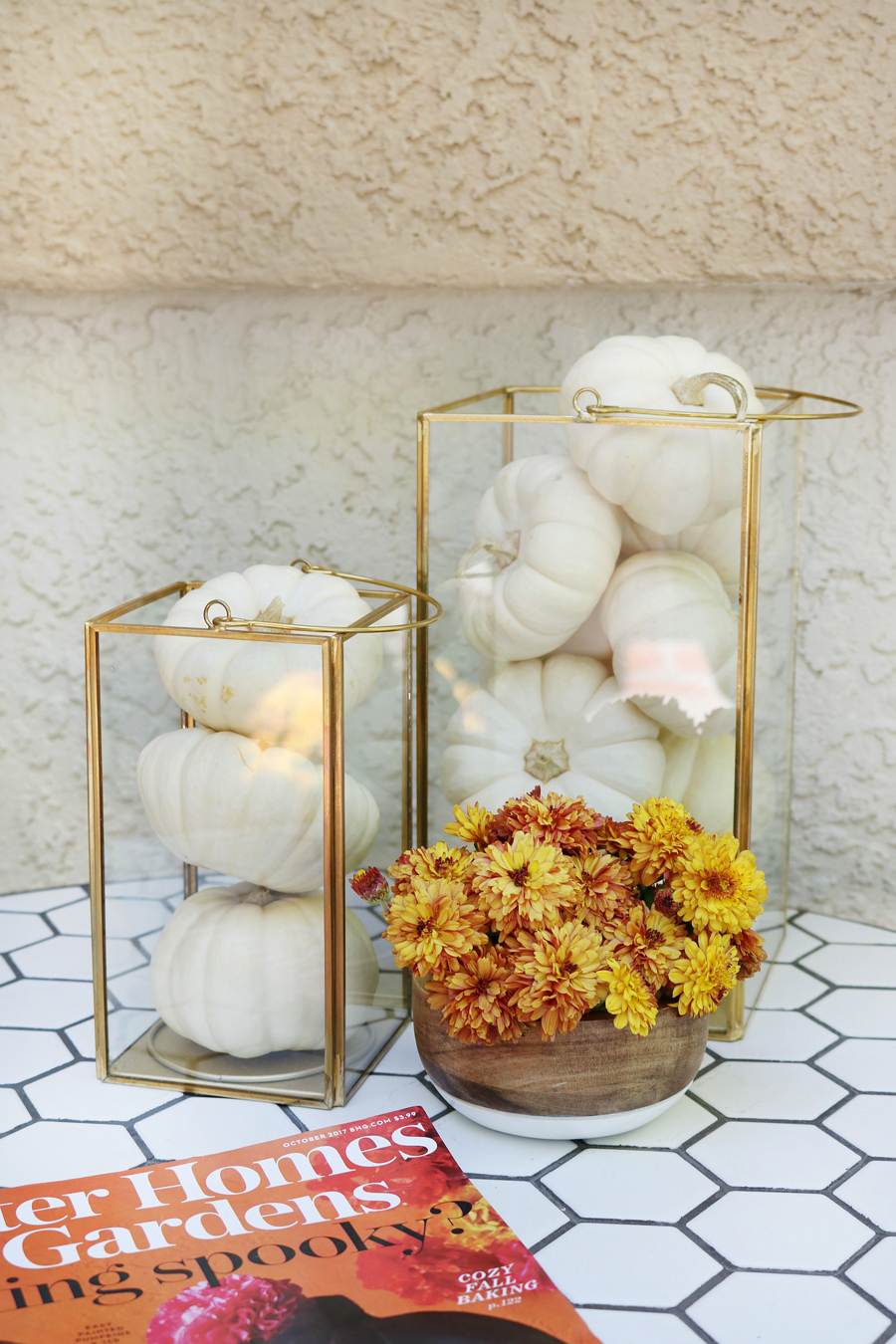 This Black & White Fall Porch may not have a giant wrap around porch like I dream about having someday, but it's inviting and cozy. I love that I can sit out here and drink coffee and enjoy these cooler temps.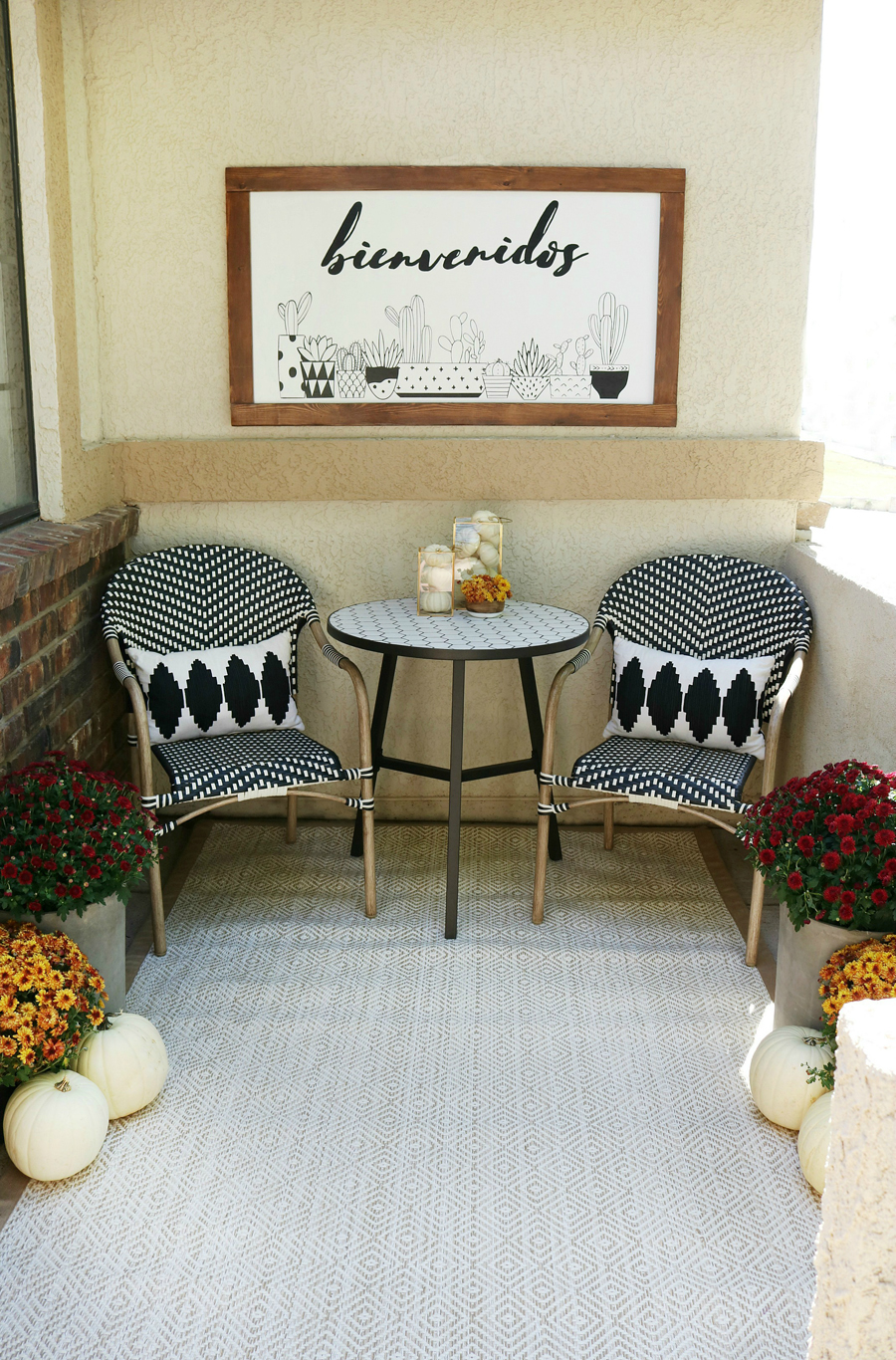 Be sure to check out these other these other decor ideas if you loved this Black & White Fall Porch…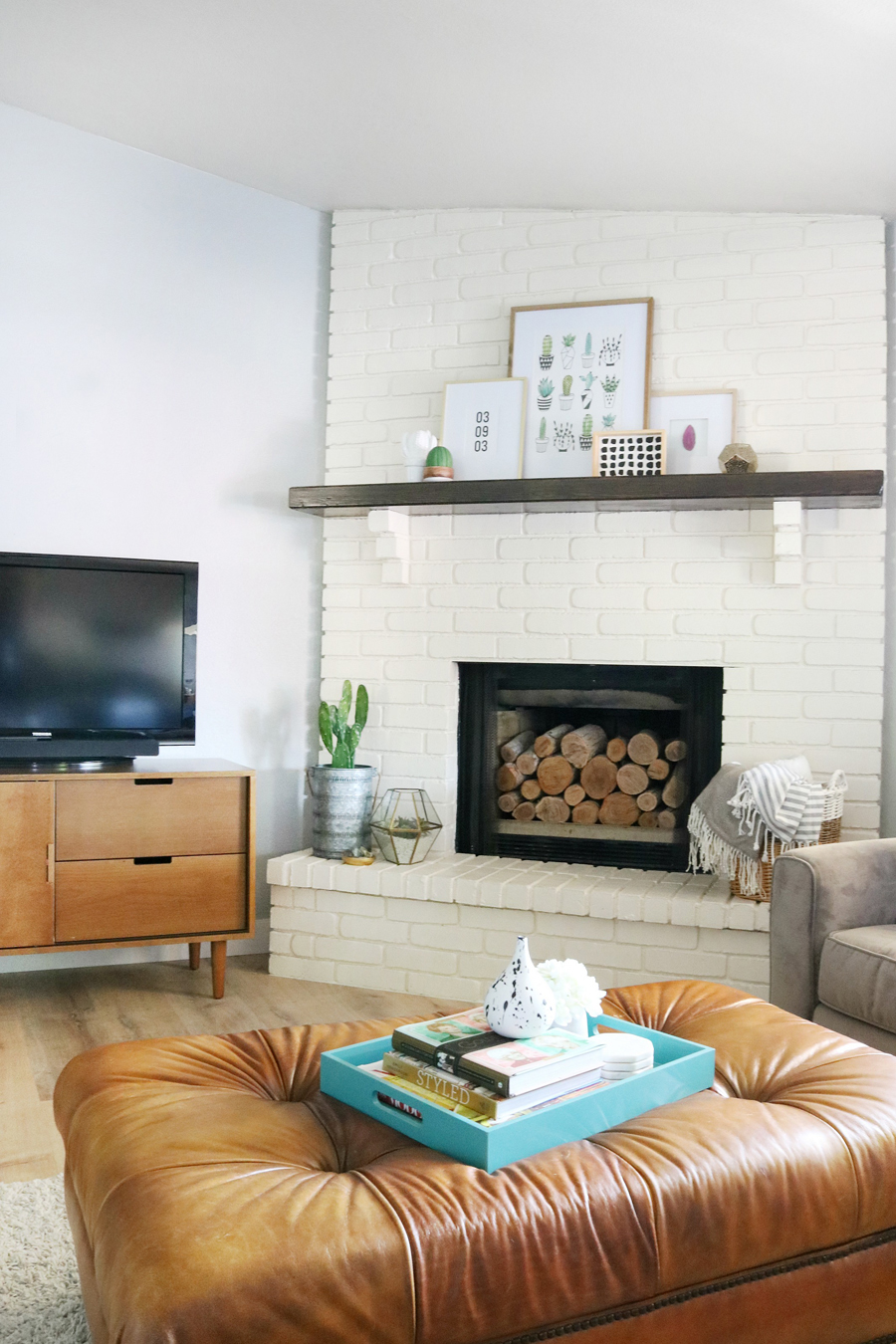 Family Room Refresh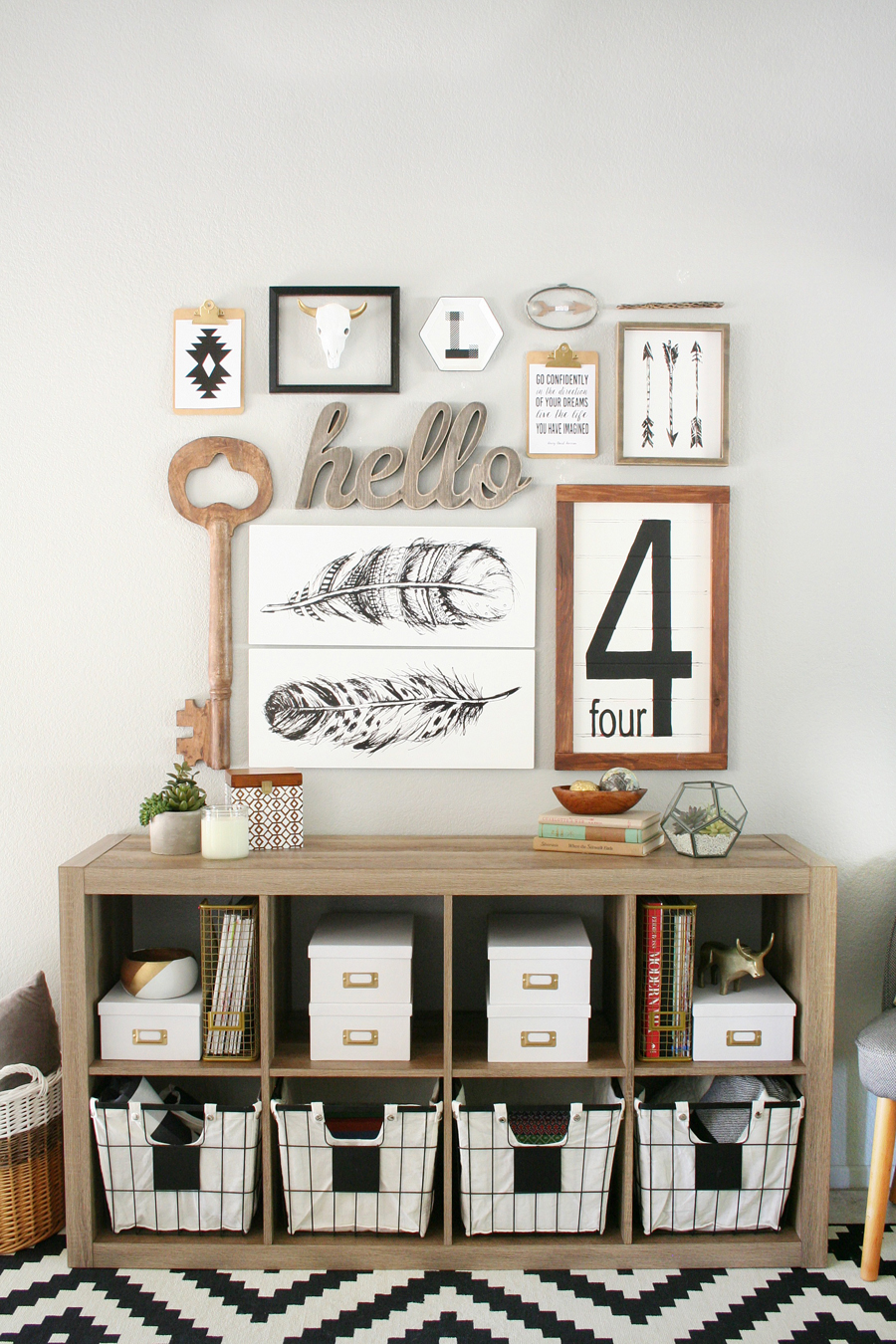 Black & White Entryway Refresh
Be sure you follow Better Homes & Gardens for Walmart:
Facebook | Twitter | Pinterest | Instagram