It's time for all things lucky, rainbows, and green! If you're someone who loves to go all out and decorate for each holiday or you're just looking for a cute print to add a subtle nod to the holiday I've got you covered with 30 Free St. Patrick's Day Art Prints that you can download today.

I used to be the kind of person who decorated for each holiday when my kids were younger, and while I still love to see everyone else's fun holiday decor each year my personal decor style and taste has changed over the years. When it comes to holiday decorating now I usually stick to putting the most effort in at Christmas, but that doesn't mean I don't want a little something cute to put up for other holidays. That's where a cute art print comes in.
HOW TO PRINT THESE FREE ST. PATRICK'S DAY PRINTS
I've made it easy for you and rounded up 30 St. Patrick's Day Art Prints that you can print at home today for FREE. It's so easy, just click on the links below to go to each free printables site. Download the free St. Patrick's Day prints and then print using a program like Word, Publisher, or Photoshop on your home computer. No worries if you don't have a home printer you can always print great prints at your local office supply store. For best print quality I recommend printing on matte photo paper or white cardstock.
HOW TO DECORATE WITH FREE ST. PATRICK'S DAY ART PRINTS
Once you've downloaded and printed your free art prints you can use them in a few different ways around your home or space. Framing free downloads is always a great option, but no worries if you don't have a frame handy or want to spend money on one. Use washi tape to hang your print on a wall, or get some bakers twine or string and hang it with some clothespins like shown in the photo below. Don't want to decorate your space with the print? Use these downloads to create cute gift tags for fun St. Patrick's Day favors. There are lots of ways to use these fun and beautiful holiday prints.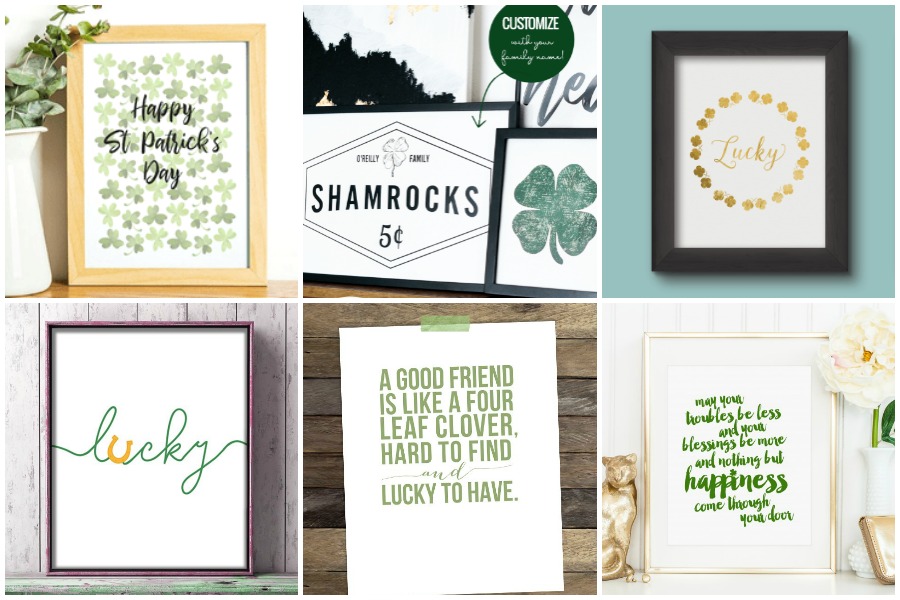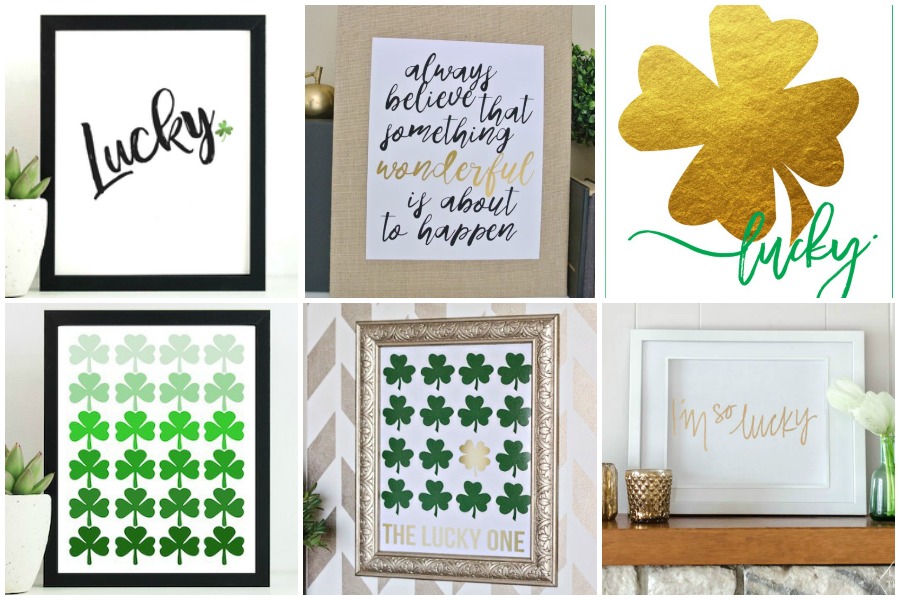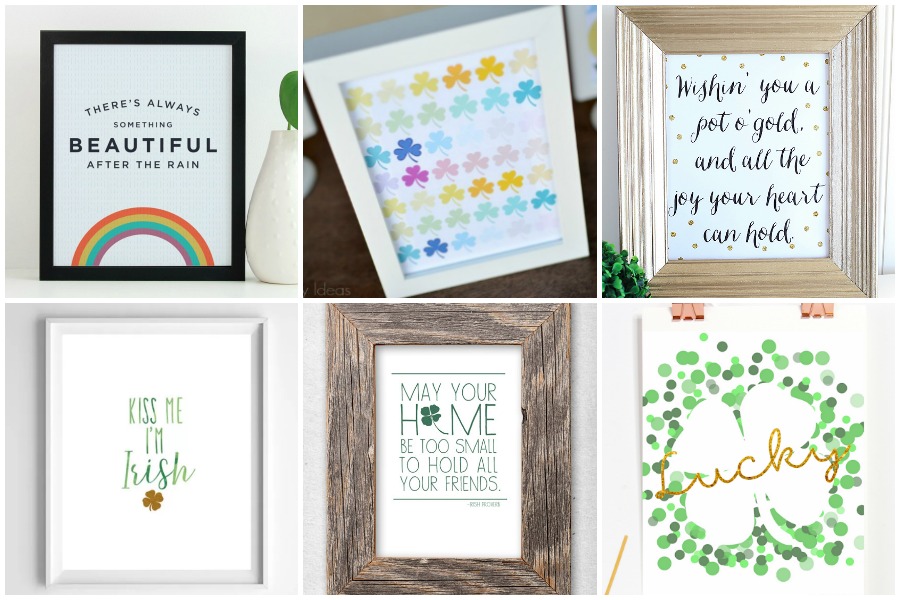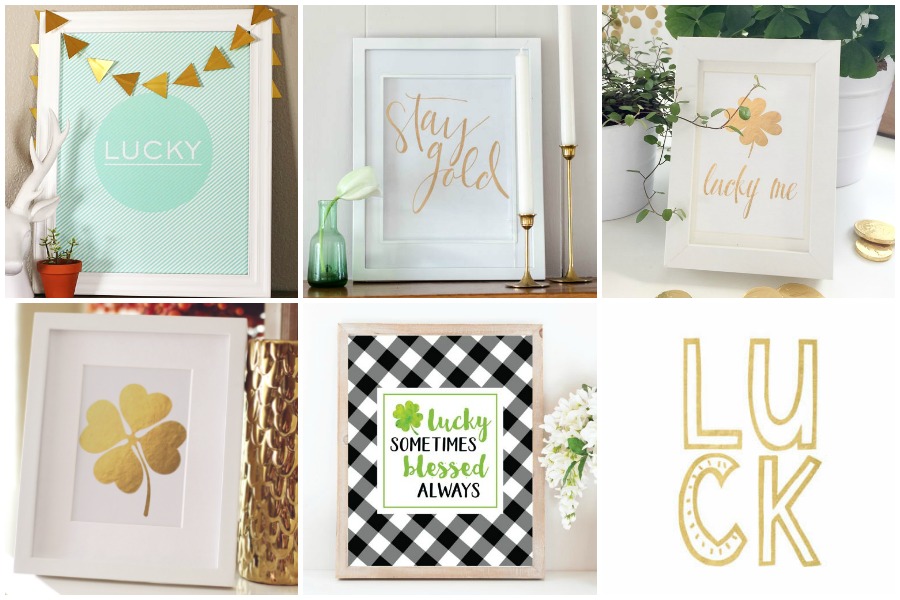 IF YOU LOVE THESE ST. PATRICK'S DAY ART PRINTS BE SURE TO CHECK OUT THESE OTHER GREAT IDEAS!