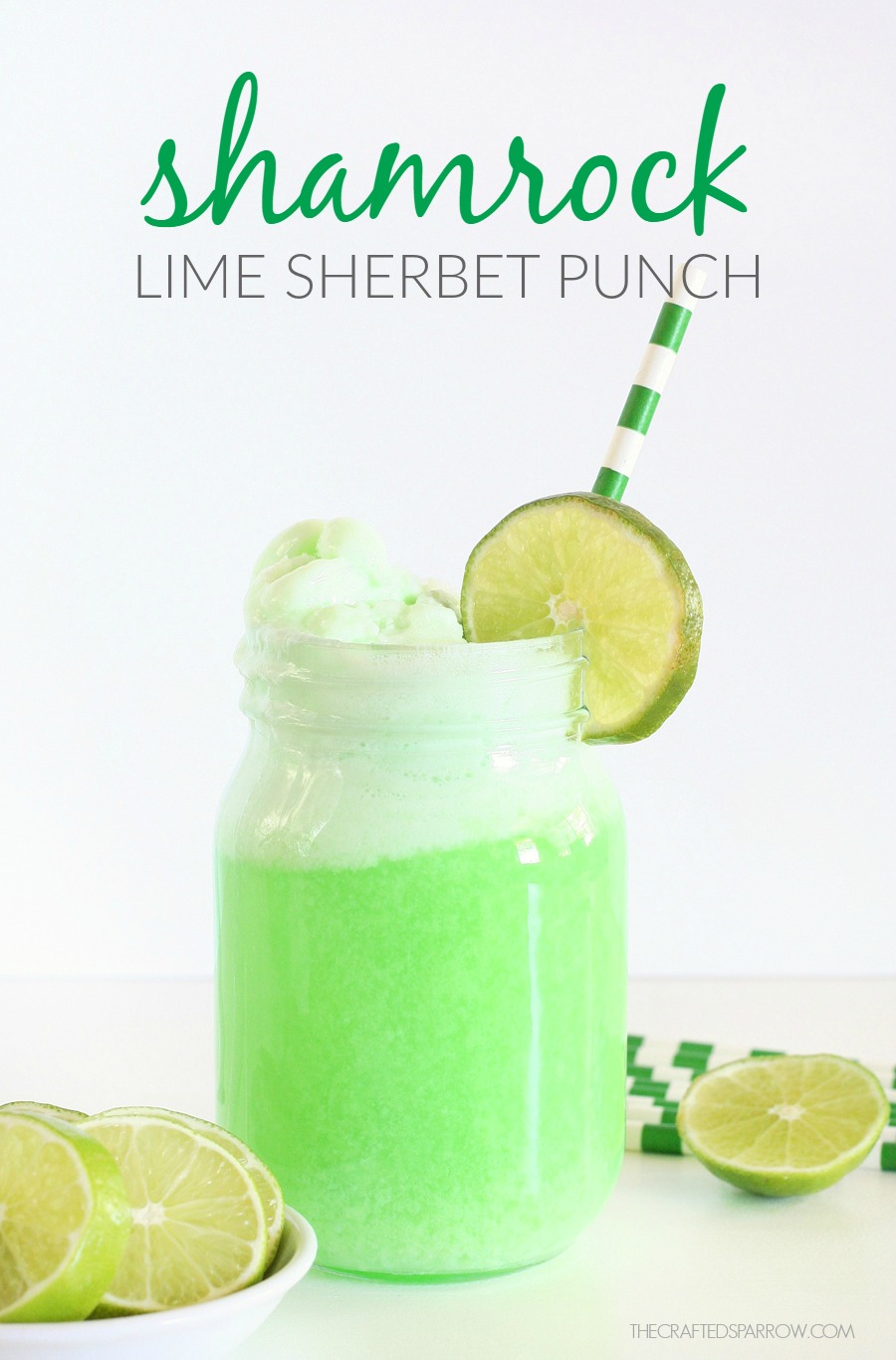 This is one of our favorite drinks to make for a party or special occasion, there are so many varieties of this punch and they are all so amazingly delicious! It's always a huge hit. This recipe for Shamrock Lime Sherbet Punch is so easy to make, and so tasty. I doubt there will be any left over.
Ingredients:
– 7up or Sprite
– Lime Kool-Aid mix
– Lime sherbet
– Pineapple juice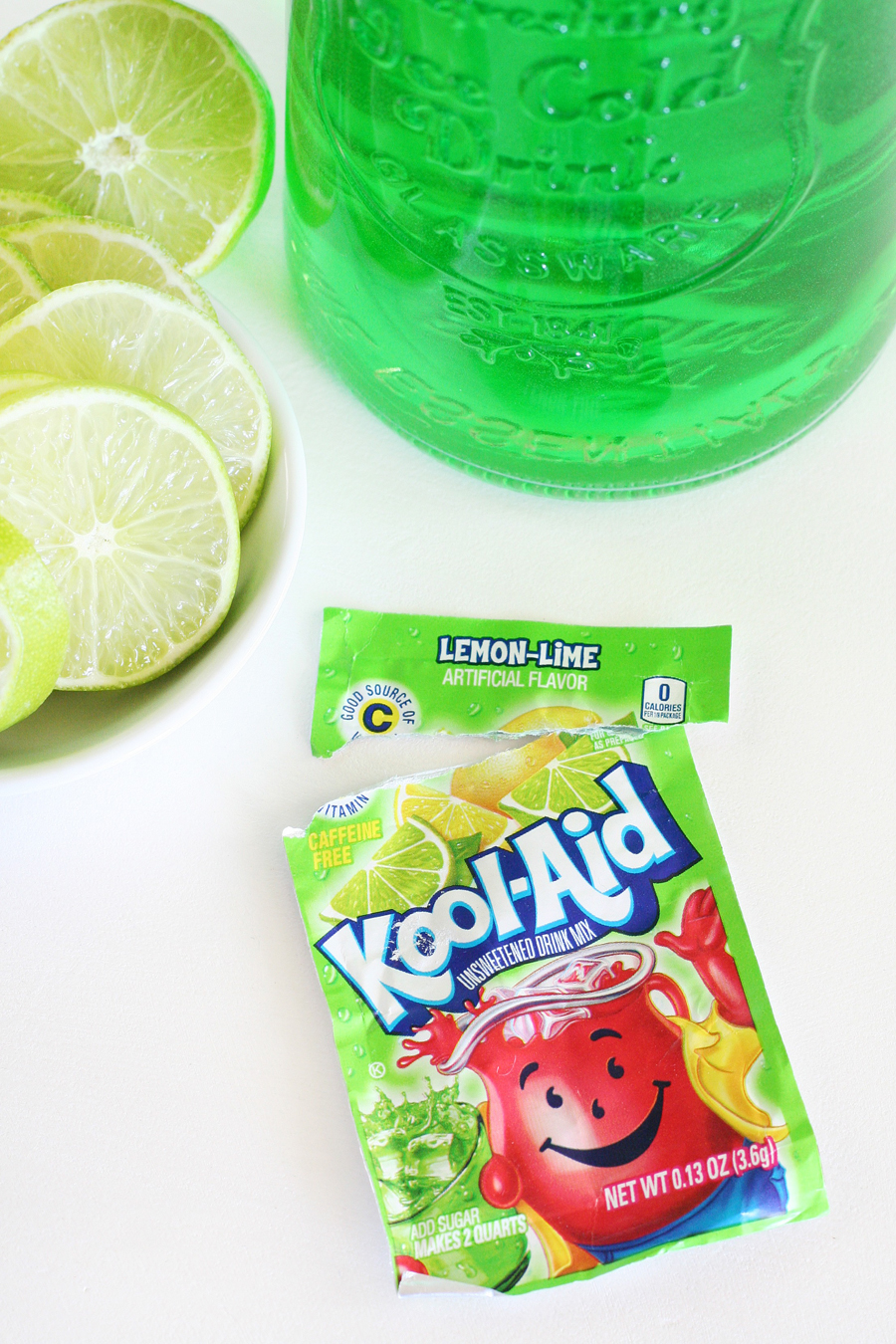 You will need a pitcher, grab your lime Kool-Aid mix and make it according to package details. Although I prefer adding only 1/2 cup of sugar instead of the full 1 cup it calls for since there will be added sugar with the sherbet and pineapple juice. I then add all the juice from one 20oz. can of pineapple chunks. You can save the pineapple chunks for a smoothie in your freezer or fridge, you will just need the juice for this. This is what I had on hand, but you can definitely add a little more juice if you have it or love it.
In a glass place about two scoops of lime sherbet. Fill the glass 1/3 of the way full of your Kool-Aid, then fill the rest with your lemon-lime soda of choice. Leave about an inch of room for your last scoop of lime sherbet. Add a cute straw and a wedge of lime and you're done.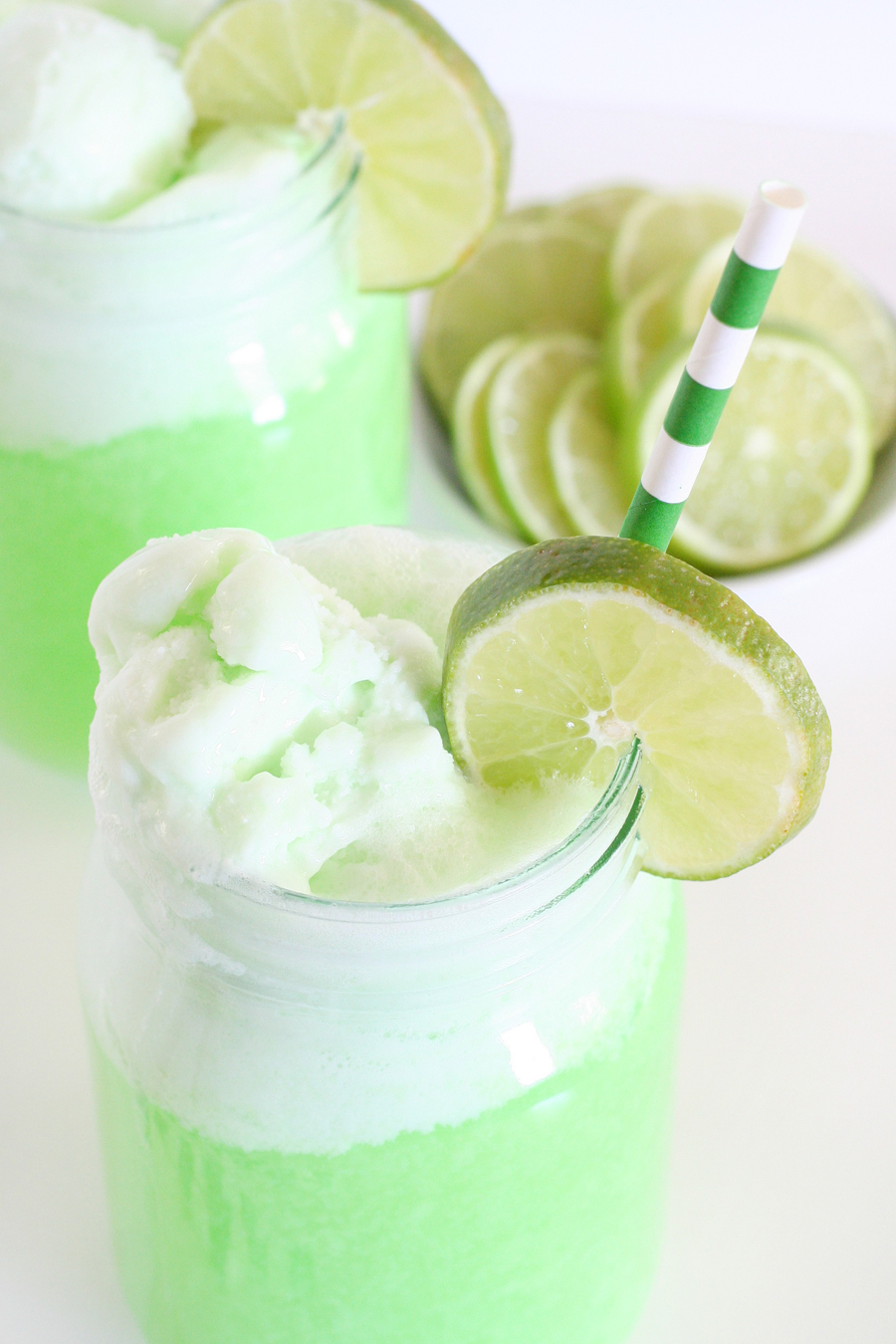 My boys love this treat, mostly because it was lime flavored (their favorite) but the sherbet is always an added bonus for them!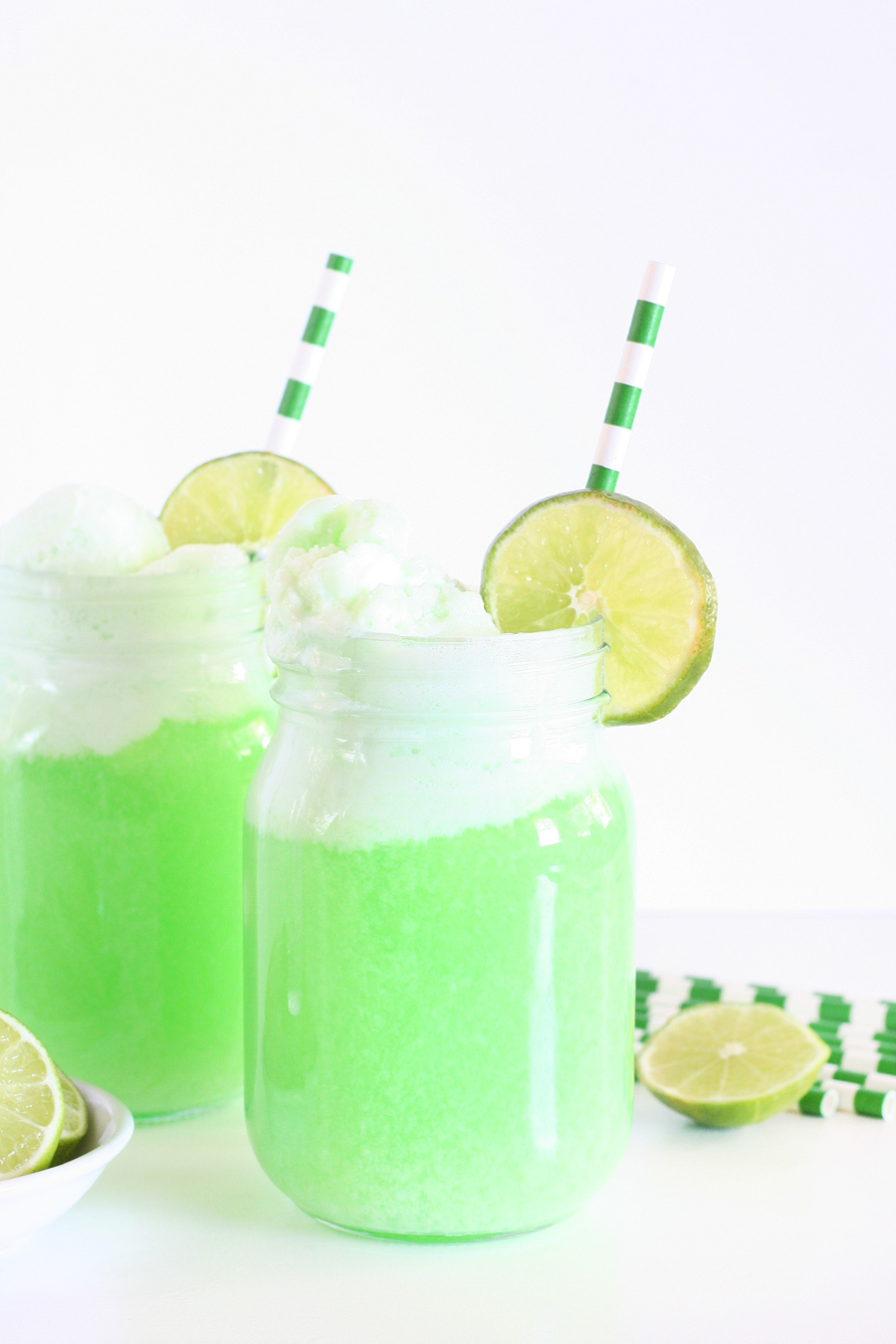 Looking for another float recipe? Be sure to check out my Red Cream Soda Floats…another yummy treat.
Red Cream Soda Floats