Everyone knows April through June are incredibly popular months for Weddings. I myself don't get invited to many of them, that's mostly because all my friends are married. Although I do know a few people who will be attending weddings this year. So I though how fun it would be to feature some really great ideas that could inspire you to make a handmade wedding gift for the lucky couple. It doesn't have to be the only gift you give them, you can still go off their registry. I just think it's so special to put a personal touch to something for the lucky couple. As long as the gift compliments that couples personal taste, they will probably love the gift and treasure the time and effort put in to it.
:-:-:-:-:-:-:-:-:-:-:-:-:-:-:-:-:-:-:-:-:
This first gift has a little retro throwback with the needlepoint work, but honestly if the colors are done in a modern color palette like this one below it can really be a sweet and cute gift.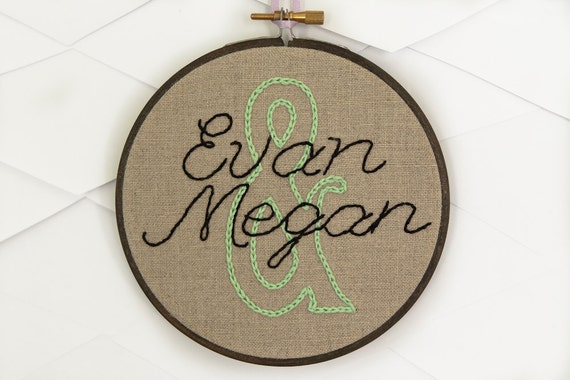 I think these are tiny little pillows, but this same idea on a large linen pillowcase for the couple would be sweet. You could come up with any number of sayings and even make a couple sets of pillowcases.
Buying the happy couple a new set of Pyrex glass serving dishes doesn't have to be boring. This is a staple cooking dish in most houses, and if you have the ability to personalize it by using your craft cutting devise you should! I have several friends who are constantly taking casseroles to people who need a helping hand and this is a great idea to ensure it's returned to it's proper home.
Starting the happy couple off on the right foot is an amazing idea. By creating a 12 month date night pre-planned gift basket the couple has no excuse to not get out at least once a month for some quality time alone. Each month creating a new date with a different activity that is pre-paid, including gift cards and ideas. Genius idea for any married couple!
Using either your cutting devise or freezer paper stencils to create a cute throw pillow that is adorned with the couples initials, or last name and the date of their union is a great keepsake. Make sure to do a neutral fabric choice like a soft colored linen, that way it's sure to coordinate with their decor.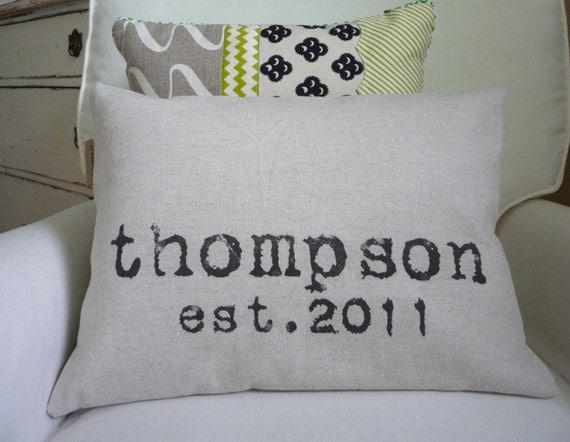 If you have a photo editing program like photoshop you might be able to create a personalized piece of artwork for the bride and groom. Using the silhouette of the state they were married, including the name and dates.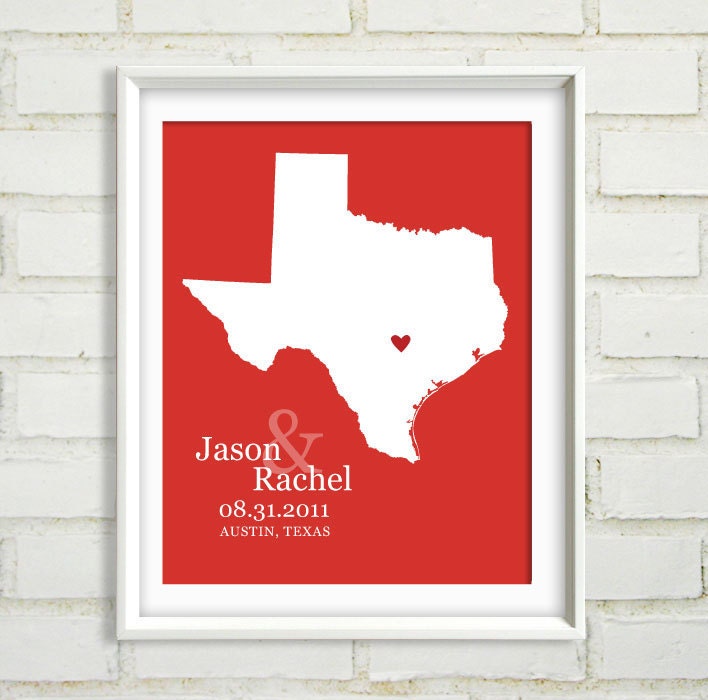 Another cute pillow idea. This one is on burlap which is incredibly popular right now, but I don't suggest using it for a wedding gift unless you know the couple will love burlap 20 years from now. Choose a timeless fabric choice.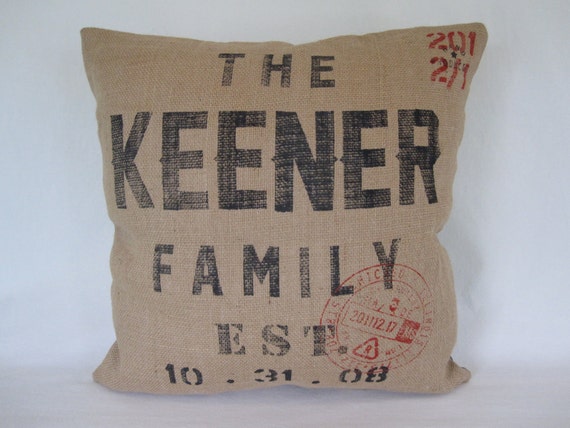 Another idea to use those stencils and a ceramic paint to create some monogrammed serving platters. Choose white platters or serving dishes, classic and clean.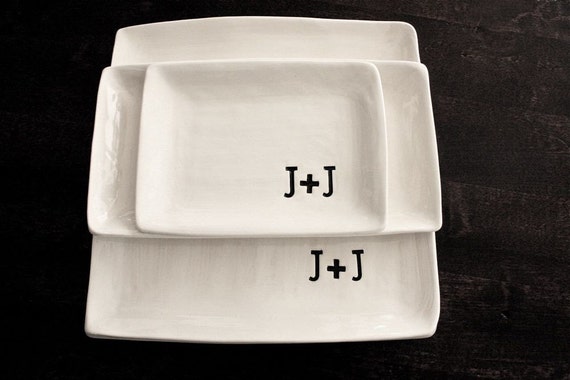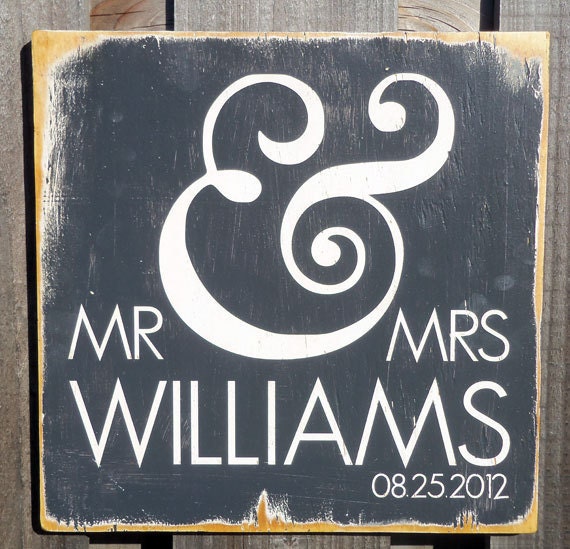 The next two are some subway art prints that are a great idea.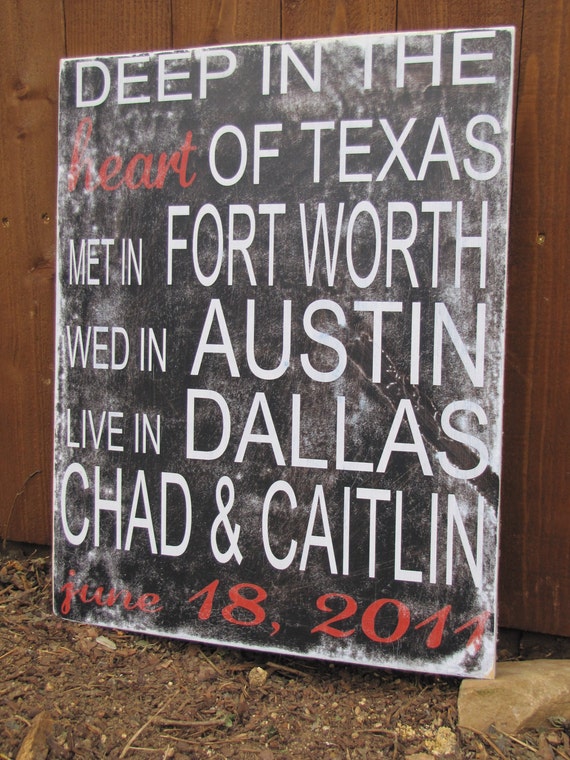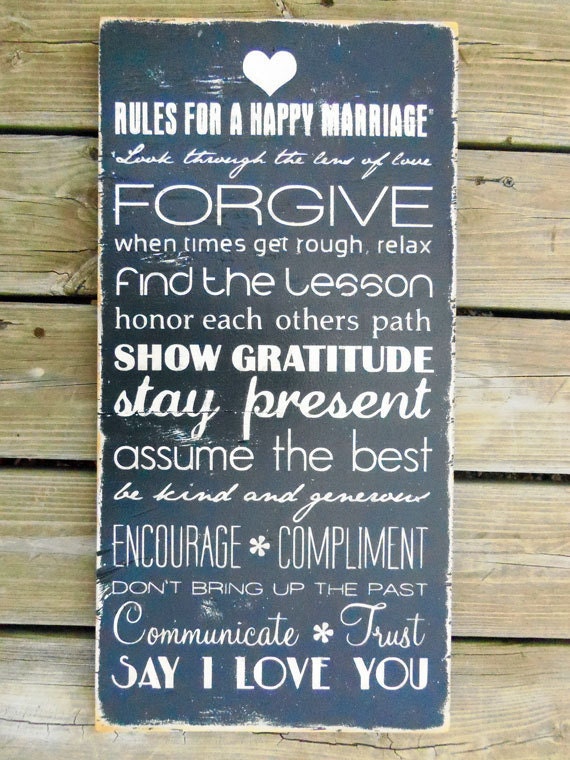 :-:-:-:-:-:-:-:-:-:-:-:-:-:-:-:-:-:-:-:-: