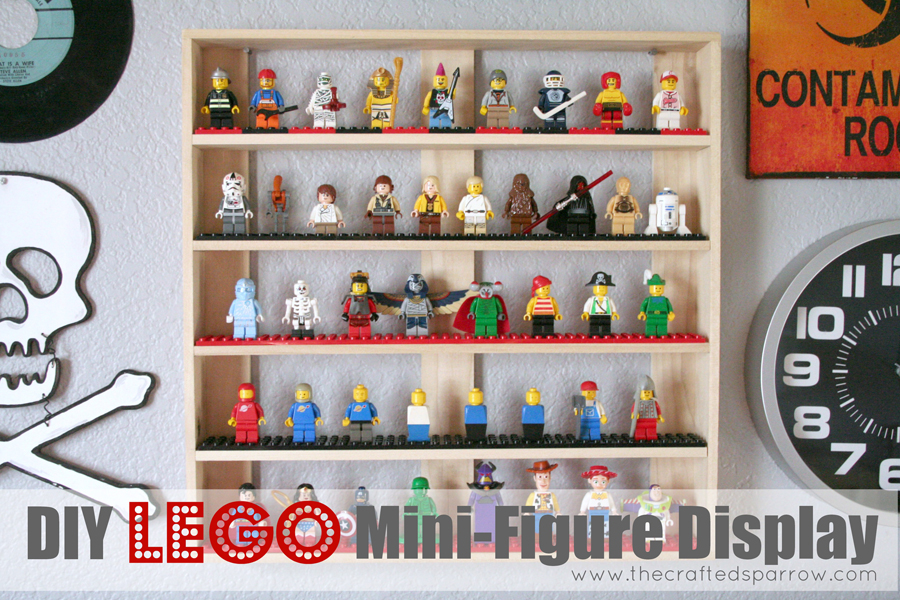 Yesterday I shared the
Boys Room Art & Homework Station
I created for my son with you, and today I'm sharing the DIY Lego Mini-Figure Display.  Like I mentioned yesterday my awesome Brother made this perfect display for my son to showcase all his favorite mini-figures.  The two of them share an extreme love for Lego's!  It's obscene, no honestly it's crazy.  We have so many Lego's I am considering insuring them.  And this is only a VERY SMALL portion of the mini-figures we own.
When I asked my brother to make something for us I had just one requirement it coordinate with the room design.  Here's what he used:
–  1/4″ x 2″ Pine
–  Finishing Nails & Gun
–  Square Lego Plates ( 4 x 4 )
–  Epoxy or E6000 Glue
Luckily we had most of the Lego plates already on hand, he did have to buy a few though.  He basically just cut the pine and created a frame and nailed it together with finishing nails in his nail gun.  Cut and added the shelves by nailing them in.  He added three pieces to the back as well for support and to give it a slight palette look.  He then used an epoxy glue to glue on the Lego plates, you can use E6000.  Do not hot glue them on!  I decided to have him leave it in raw wood form so it went with the unfinished wood headboard we created.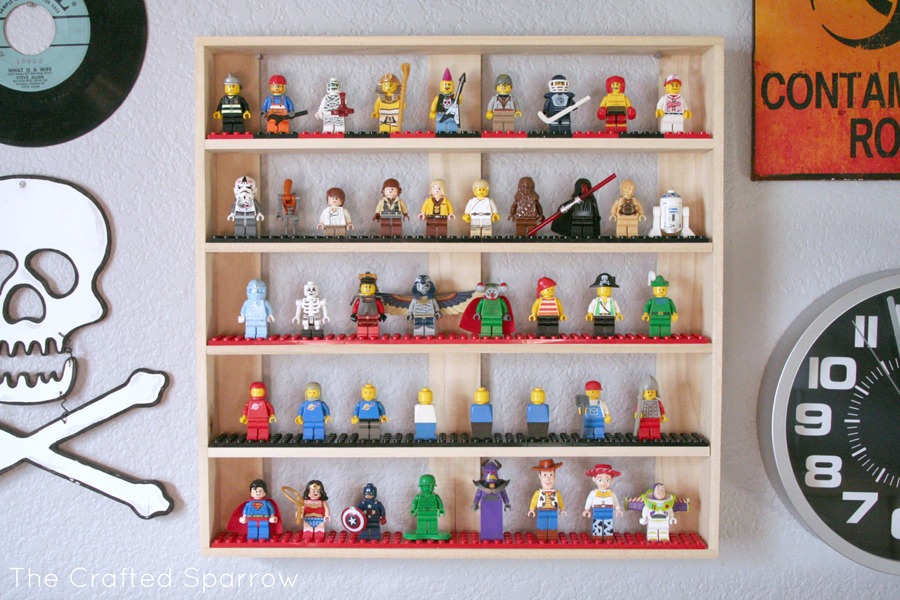 You can even see we are lucky enough to have some of the original Lego mini-figures in our collection.  They are on the shelf above Buzz Lightyear, they have no arms. They were solid figures with no moving arms or legs.  It's fun to see how they've transformed.  
A big thanks to my Brother for making this!