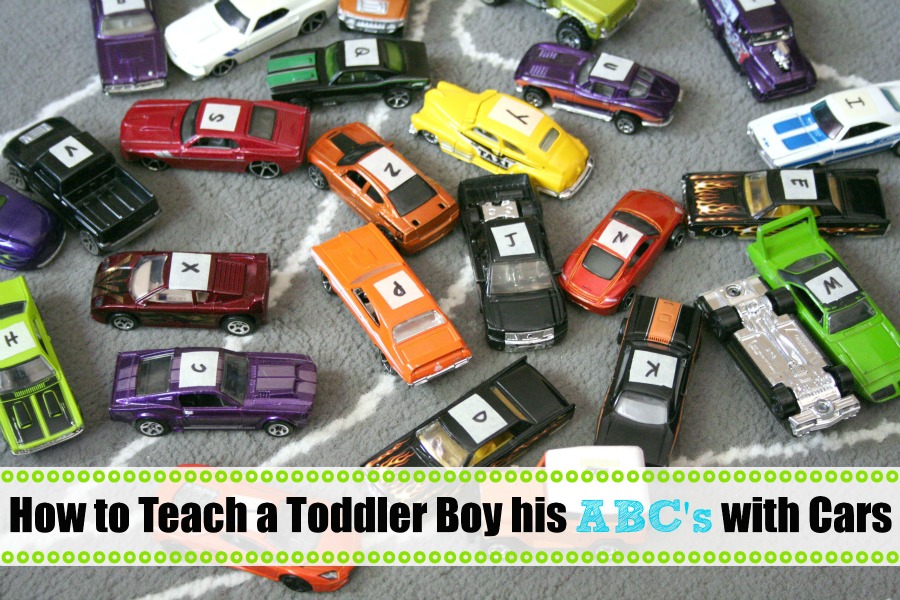 Today I'm sharing ABC Fun with Cars. Our youngest son will be testing early for Kindergarten in a couple weeks, in prep I've been trying to help him learn the ABC song. Which has been a totally FAIL. He refuses to sing it, and has refused since he was only a year old. So as the tears came down his face yesterday morning and I was beginning to get frustrated with his stubbornness I resorted to asking for a suggestion on Instagram. One of my IG friends was quick to respond with this idea. I simply placed a small piece of masking tape on 26 cars with a letter. It worked like a charm and he was totally stoked to give it a shot. He already knows his letters by sight, but was having a hard time putting them in order. So I think this is really going to help.
Simply have them line up all the cars in ABC order. I had my son repeat what letters he already had in order each time he placed a new car down. This way he was continuously repeating letters before moving on to the next letter. When it was time to clean up we did so by taking each car in alphabetical order and before putting it away he needed to tell me the letter, the sound/s the letter makes, and what words start with that letter. Then he could drop the car in the box. A teacher friend of mine also suggested I create 26 more with lowercase letters and have him match up the cars to the uppercase letters. That is my next project.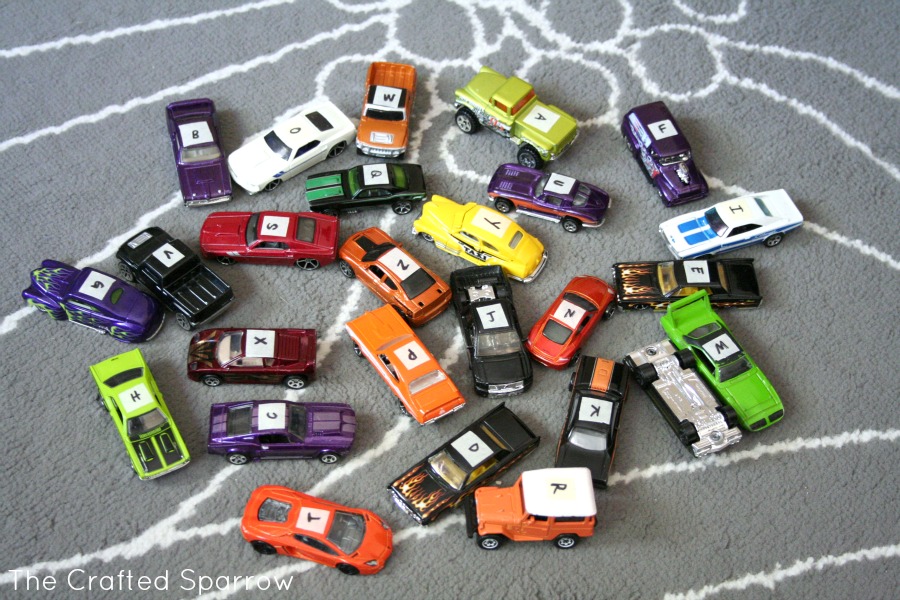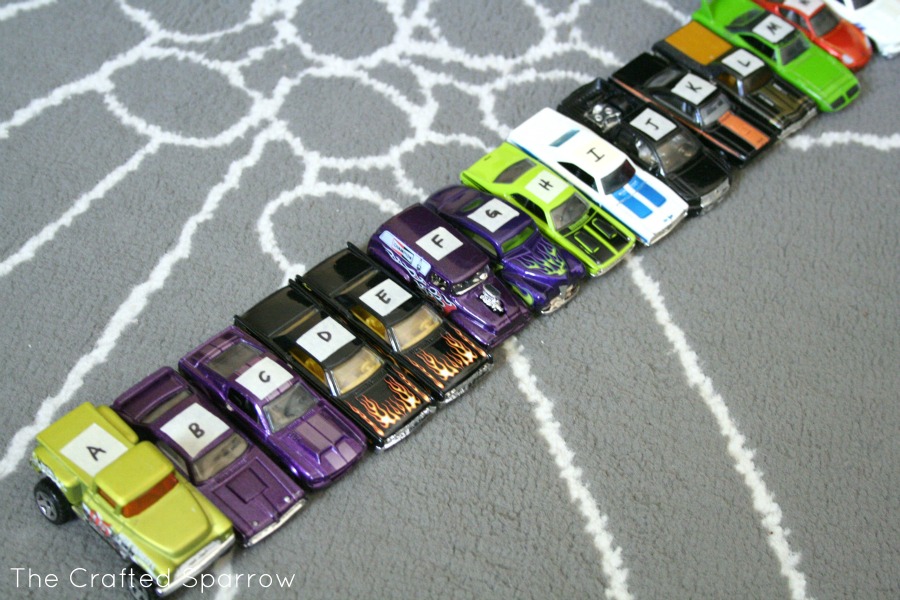 He was very proud of himself. I'm proud of him too, I know he can totally pass this early admissions test (granted he only misses the cut off by 4 measly days). Learning should be fun and I love that we found a way that he enjoys it.