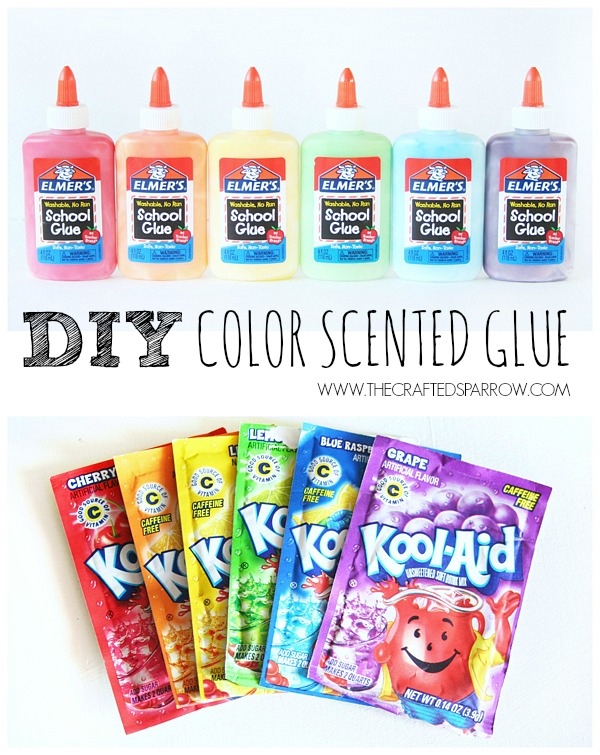 Summers in Arizona can become unbearably hot.  That means there are many days our kids can't stand being outside for long, and end up cooped up inside for hours at a time.  I'm all about finding fun activities that help beat that summer boredom while inside and encourage their creativity. This fun DIY Scented Colored Glue is just the thing to keep them busy.
Supplies:
–  Elmer's school glue
–  Kool-Aid packets (cherry, orange, lemonade, lime, blue raspberry lemonade, grape)
–  Wooden skewers or popsicle sticks
–  Small funnel
There are two ways you can prep this DIY Scented Colored Glue.
The first way is to empty the Kool-Aid packet in to the glue bottle and either shake vigorously, and/or stir with a long wooden skewer until the colored drink mix & glue have mixed completely.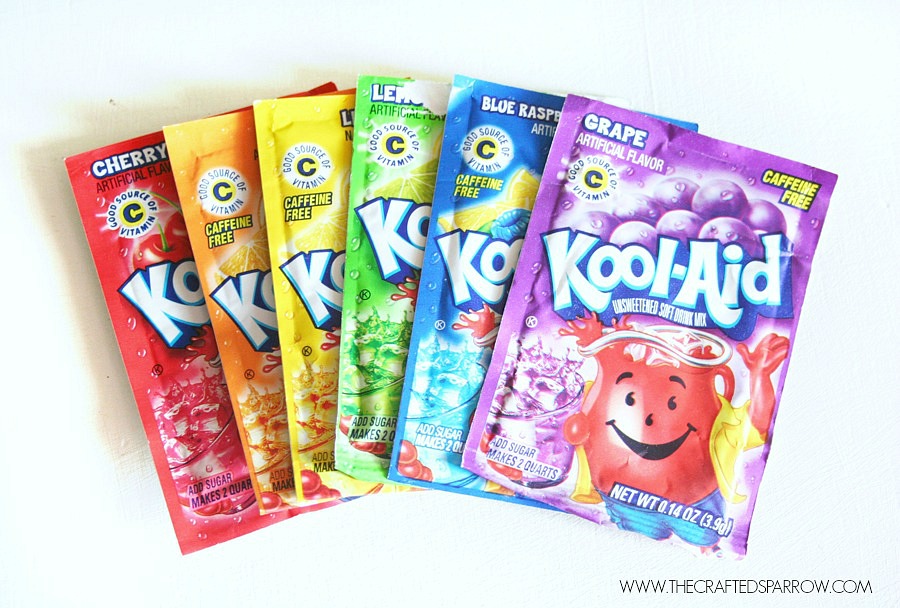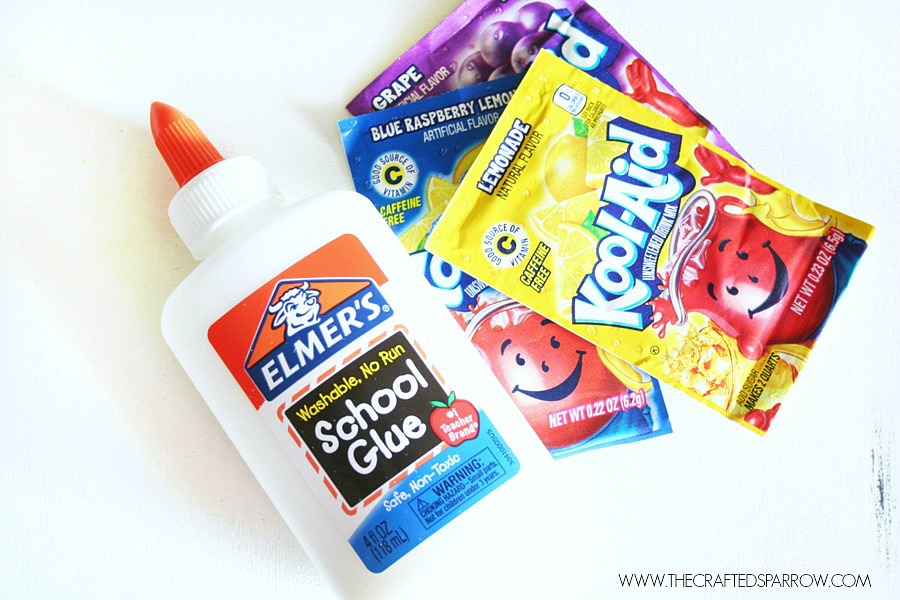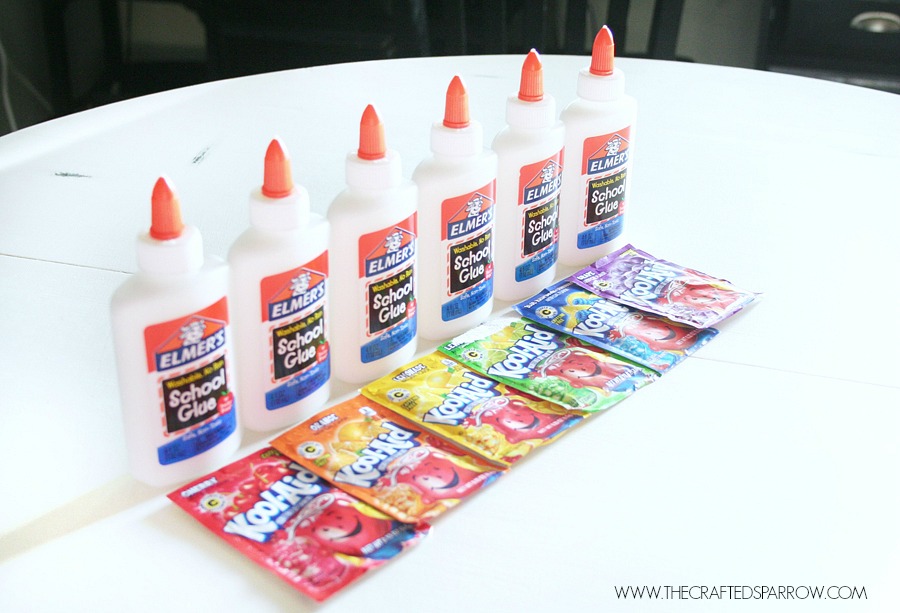 I found the best way to prep this project was to pour the entire bottle of glue out in to a small bowl.  If your glue is thicker you can heat it in the microwave for 10 seconds.  Add your Kool-Aid drink mix to the glue, and using a popsicle stick mix until you've achieved the desired color.  Then using a small funnel pour the glue back in to the glue bottle, using the popsicle stick to push the glue through the funnel.  It should just run back in slowly by itself.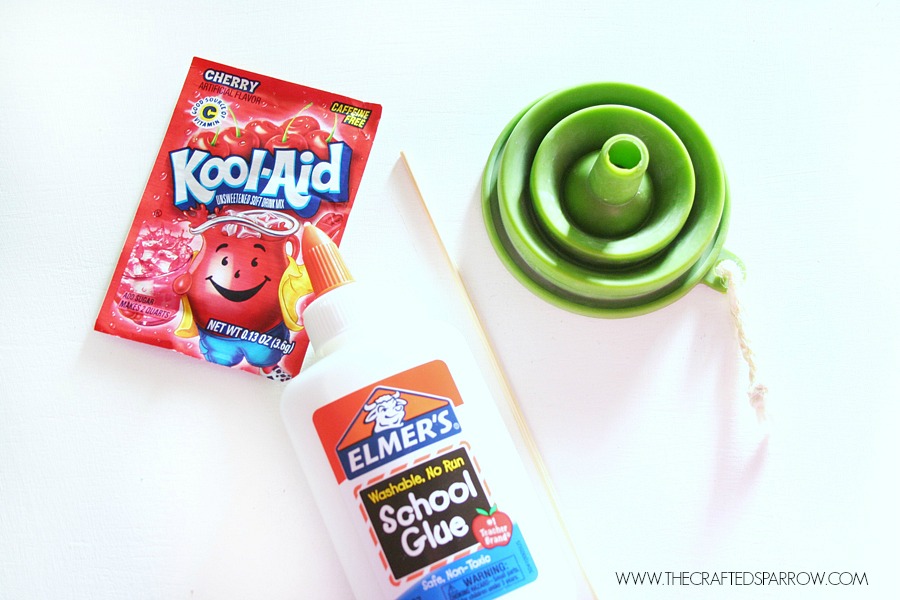 Be sure to rinse the bowl and small funnel with warm water and dish soap between each color mixing.
That's it!  This DIY Scented Colored Glue works best on firm papers like cardstock, poster board, or construction paper.  The scents of these glues are super fun and fruity, and the kids will love painting with them.
Note:  This school glue is washable, but once the Kool-Aid is added it can stain clothing so be careful when creating beautiful artwork.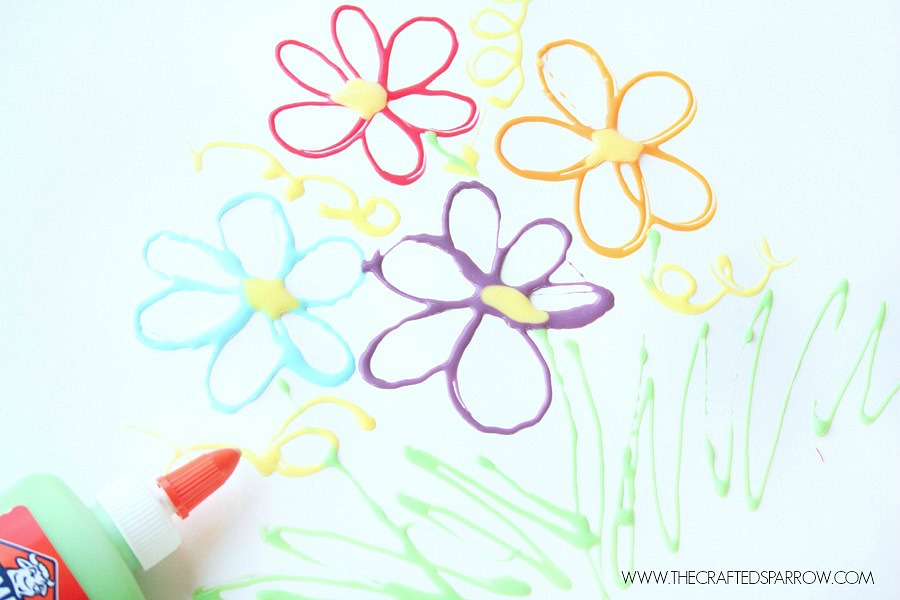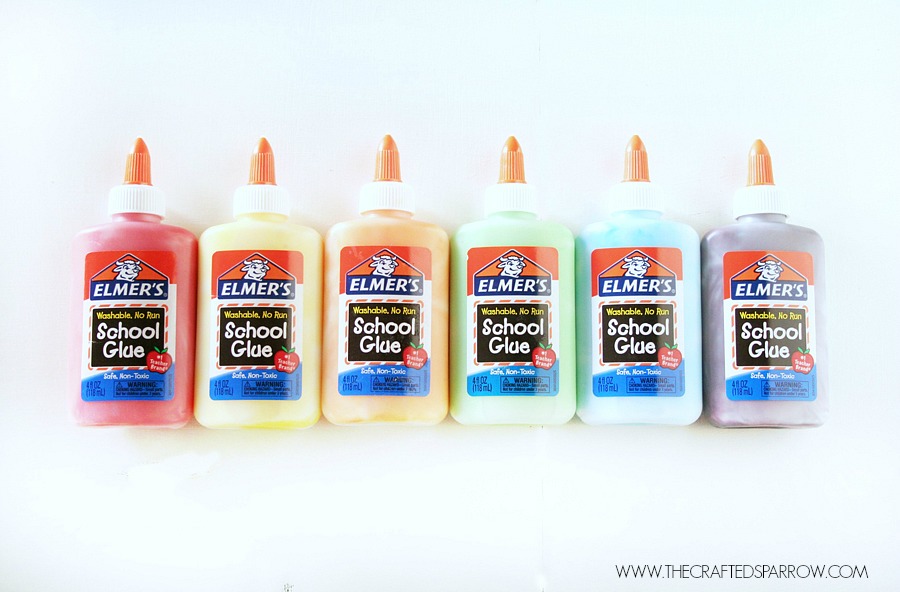 Don't forget to check out this other fun activity I shared the other day, the kids will love this Wax Paper Crayon Art!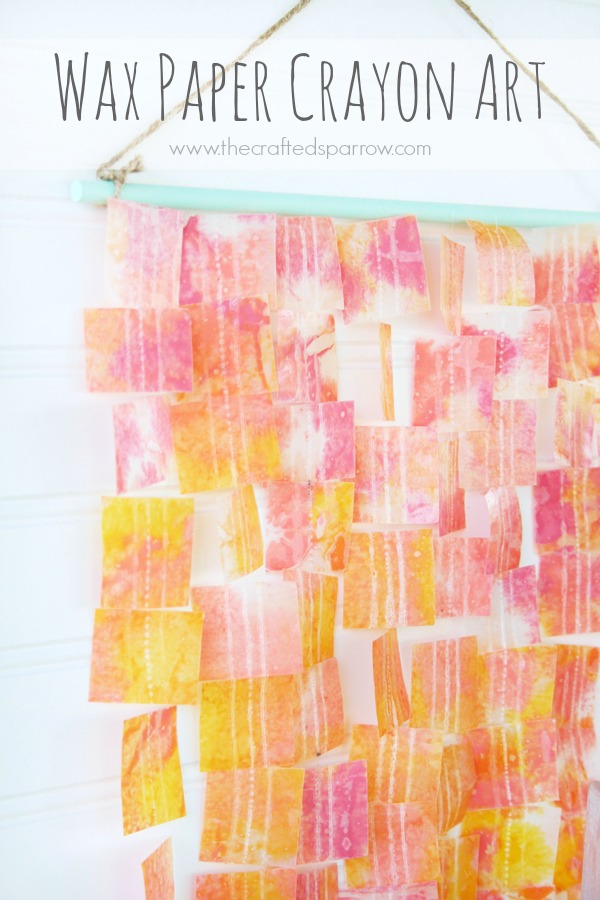 This post was originally published at Skip to My Lou on (06/11/14)