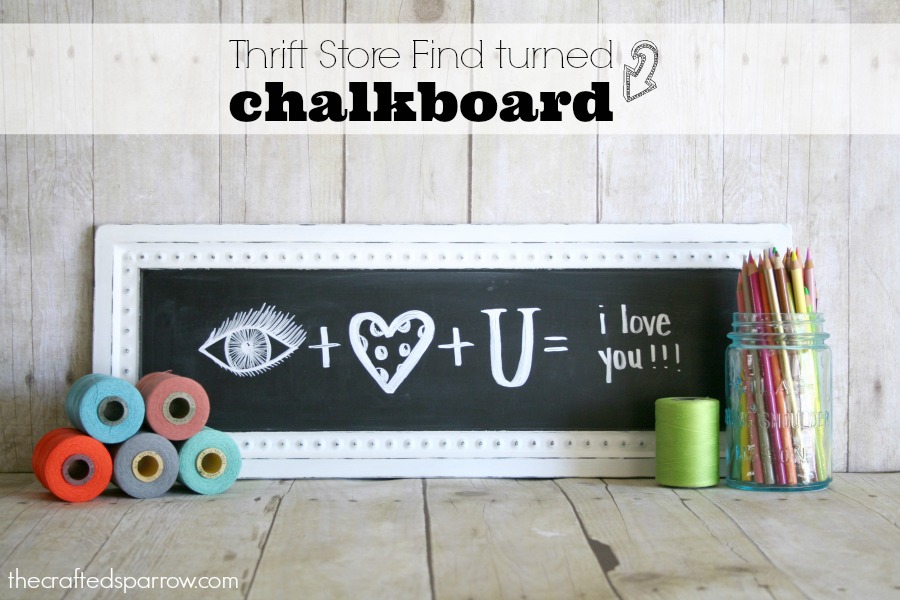 I found this metal baby sign a several weeks ago at my local Goodwill for $3 – bucks. I knew right away I wanted it for a future project. After a few minutes of thought I decided I would turn it in to a chalkboard. I love to write silly messages to my boys and I thought this was perfect. So here is my Thrift Store Find turned Chalkboard, this is what it looked like before!
Supplies:
– Krylon Chalkboard Spray Paint
– Masking Tape or Painters Tape
– Acrylic Paint for outer "frame" area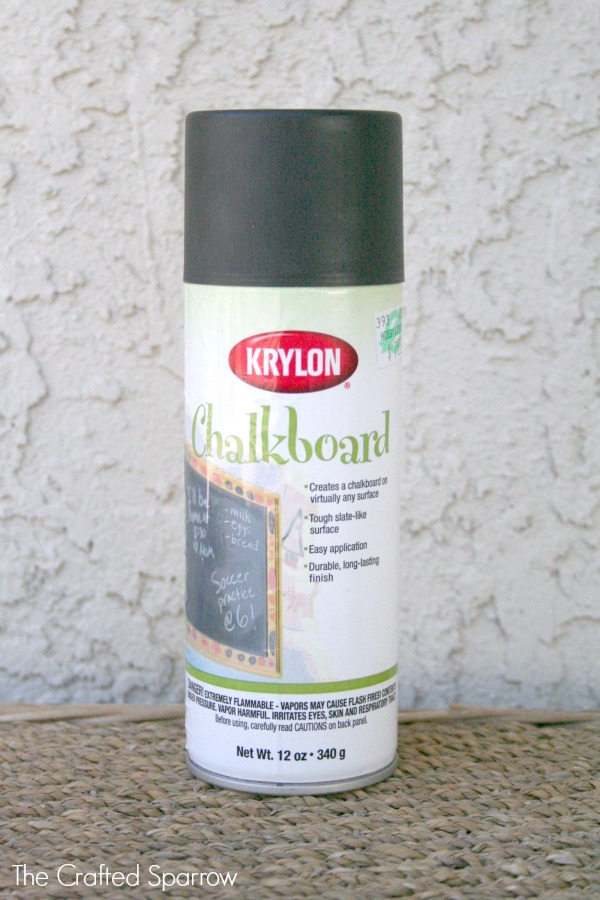 I grabbed some chalkboard spray paint that I had on hand and taped off the outer portion of the sign that I didn't want painted yet. I used masking tape which worked perfectly.
Once it was all taped off I gave it 3 light coats of the chalkboard paint. Let each layer of paint dry before applying the next coat.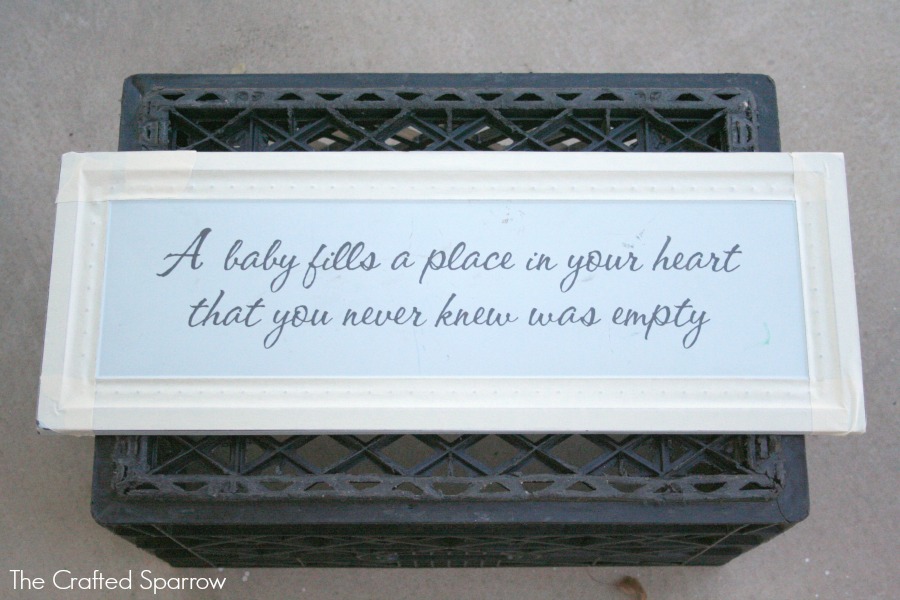 Once it was dry I peeled the masking tape off and grabbed a bottle of white acrylic paint and painted the outer "frame" area white with a foam brush. I gave it 3 good coats, then grabbed some fine sand paper when it was dry and distressed the edges and little bumps around the frame.

Next step is to season your chalkboard. Using a regular piece of white chalk begin by rubbing the entire chalkboard area in one direction, then cover it again with chalk going the opposite direction. I would do this a few times.

I really love chalk markers which is what I used for this sign, for me they are neater to write with and I love how it looks.

And here is the after picture! Much better right?!