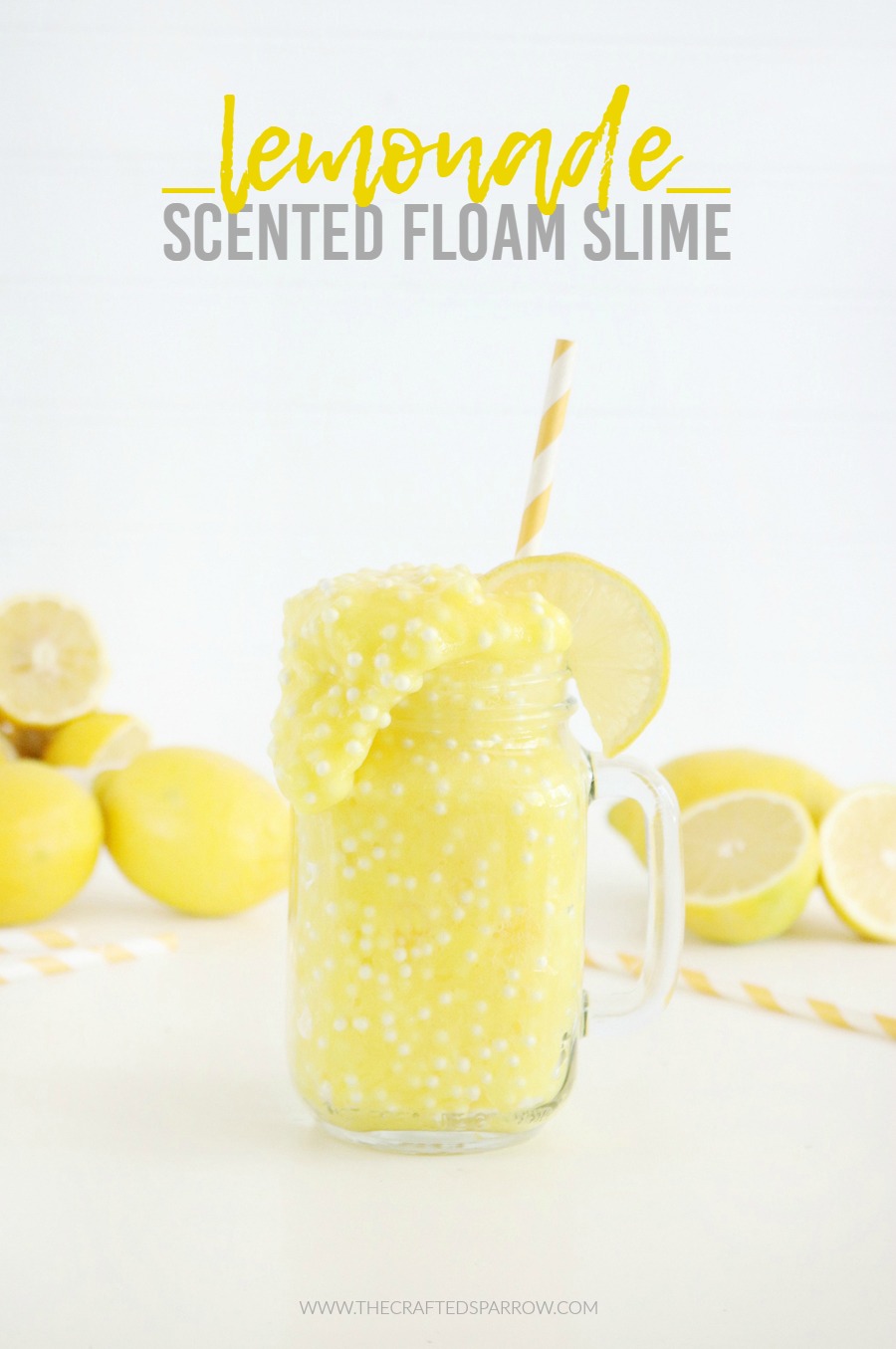 If you've got kiddo's in your house then you are most likely experiencing the huge slime craze that's happening. It's really the perfect summer activity to keep them entertained. Not only is it an easy DIY project for them to make alone or with little supervision, it can be educational if you get scientific with it, and the finished product can be very relaxing and beneficial for everyone! Playing with slime can actually help to reduce stress and anxiety. Today I'm sharing a super fun take on the slime craze, this Lemonade Scented Floam Slime is so fun to play with and it smells just like summer should!
When I was thinking about this slime recipe I knew I wanted it to have some texture, we've made plenty of regular slime but I saw these FloraCraft Slime Ballz and thought it would be fun to add to our slime recipe. They are the tiniest little foam balls and made just for this.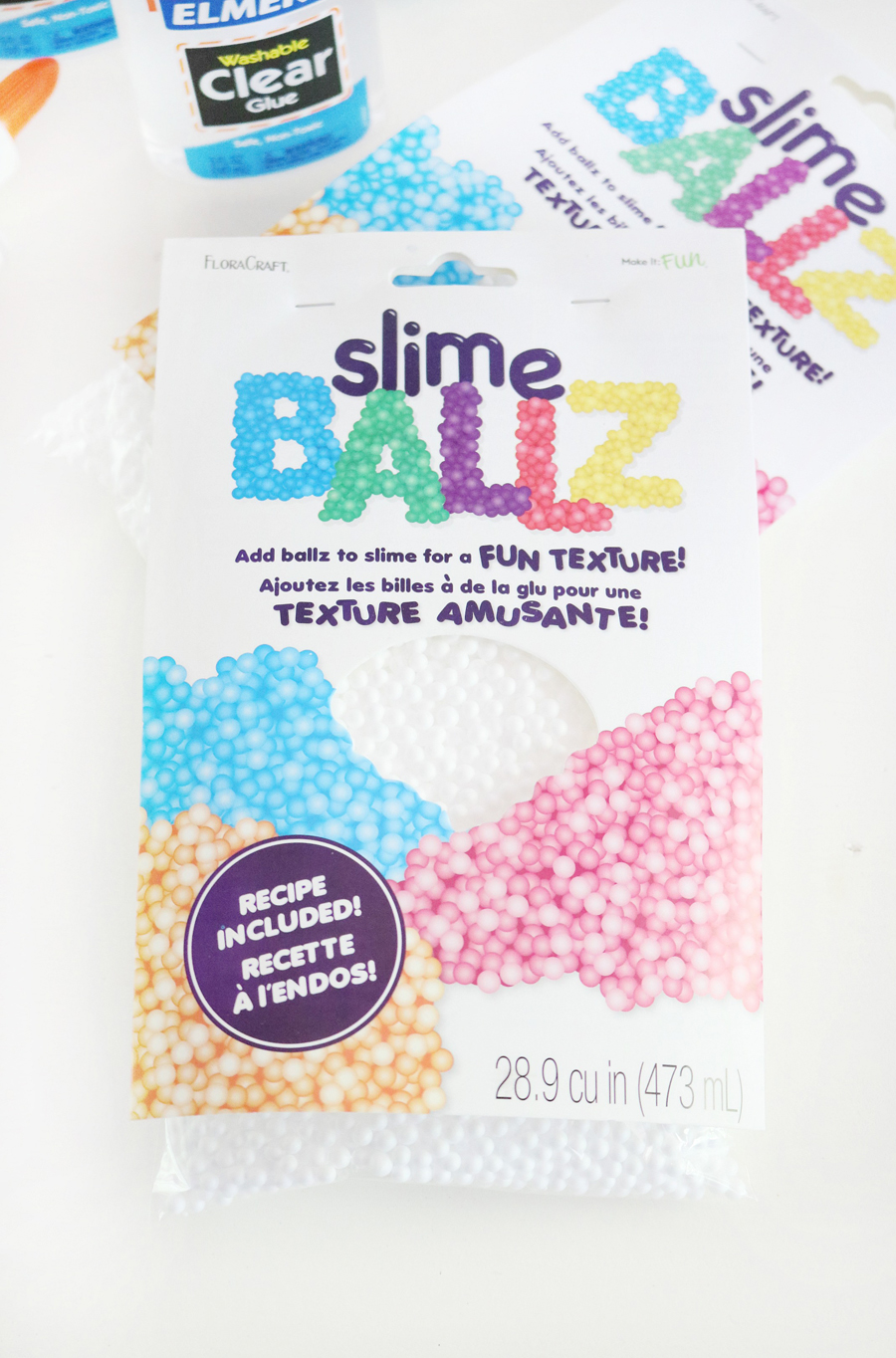 I've tried several slime recipes and I wanted to share my favorite recipe. There is a recipe on the FloraCraft Slime Ballz packaging for slime using liquid starch, although I preferred this recipe below. I felt like it made a more stretchy floam slime and worked better to hold the foam balls. You use whatever recipe you love and feel comfortable with.
Supplies:
FloraCraft Slime Ballz
Elmer's Clear Glue, 4oz
Baking Soda, 1/2 tsp
Saline Solution
Lemon Extract, 1/2 – 1 tsp
Yellow Food Coloring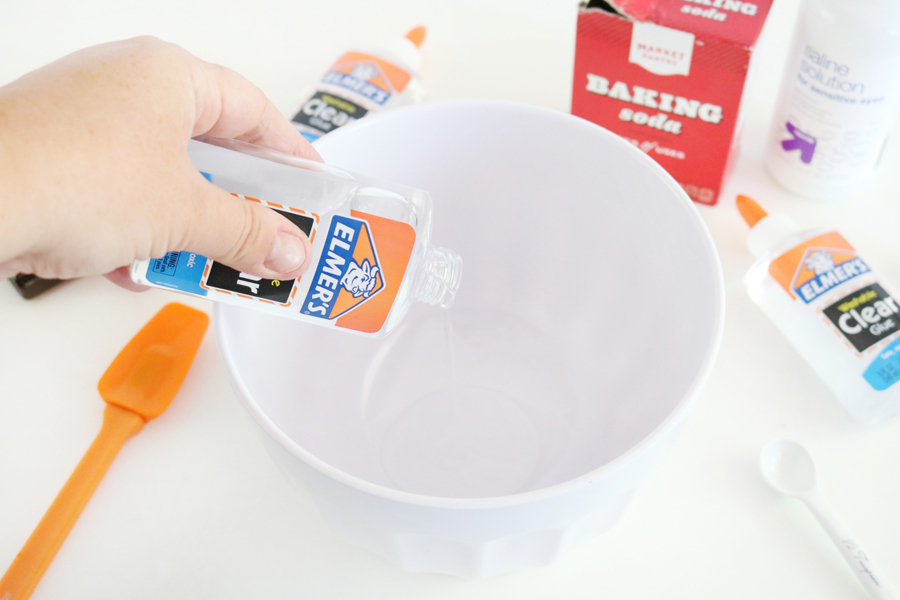 Begin by adding 4 oz of Elmer's clear glue to a mixing bowl. Add 1/2 tsp of baking soda and using a spoon or small spatula mix together.
Add 2 – 3 drops of yellow food coloring and mix well.
Depending on how much scent you want your Lemonade Scented Floam Slime to have you can add 1 – 2 tsp of lemon extract at this point, mix well again.
Now, the final step is saline solution. Some people call for specific measurements but I really love to add just a little at a time and mix as I go. I've found this makes a better slime. So start by adding 1/2 tsp of saline solution to the glue mixture and keep stirring. Keep adding small amounts of saline solution and stirring until the slime comes together and doesn't stick to the sides of the bowl.
Remove slime from the bowl and knead with your hands, if it's still too sticky add a little more saline solution and knead until it's stretchy and not completely sticky.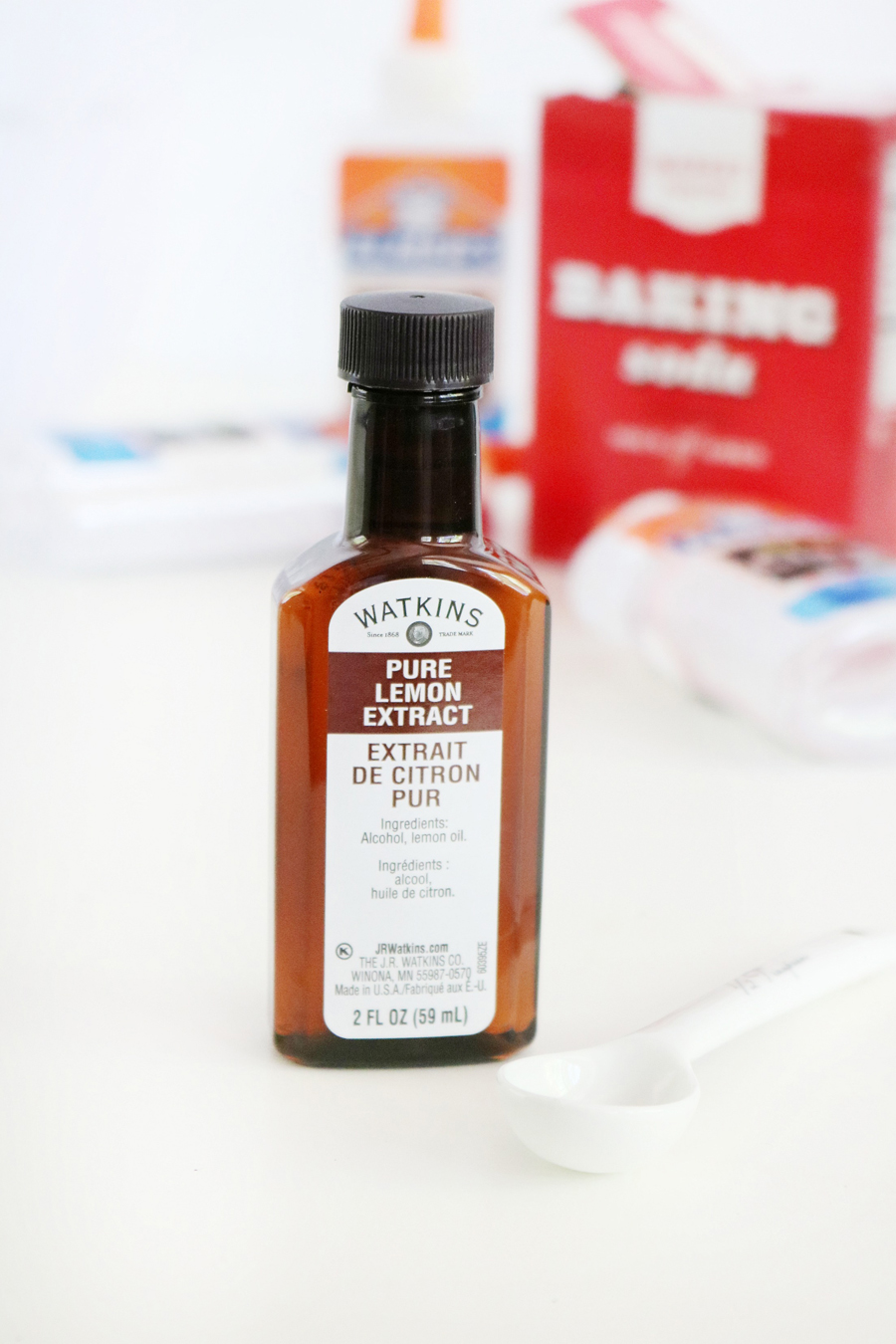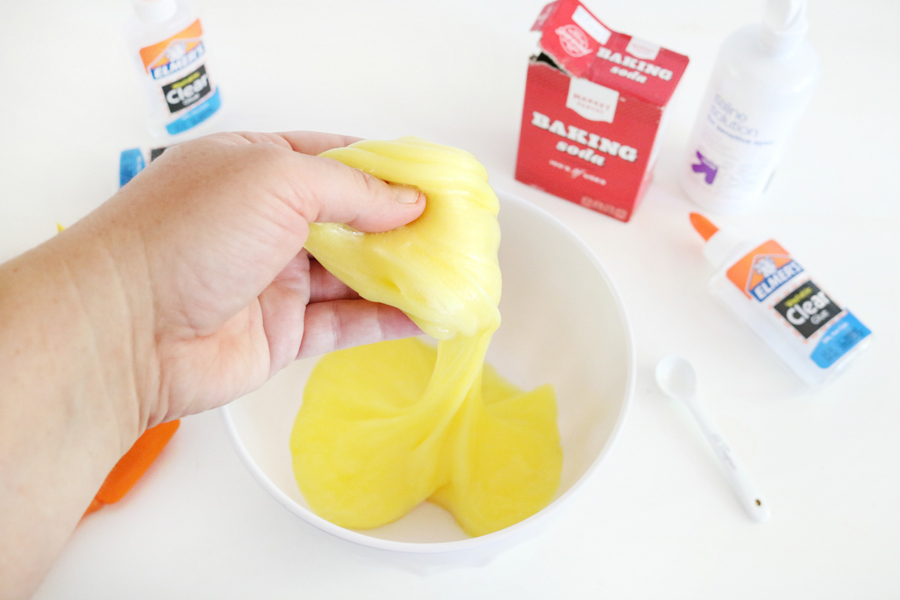 It's time to add as many or as little of the foam slime ballz as you'd like. I added about 1/2 cup of the foam balls to my slime.
WARNING: Be very careful when adding the foam ballz, they are tiny – they WILL go everywhere if you just dump them – and they CAN be difficult to clean up quickly if you spill them! 😉
Use your hands to combine the foam ballz with the slime.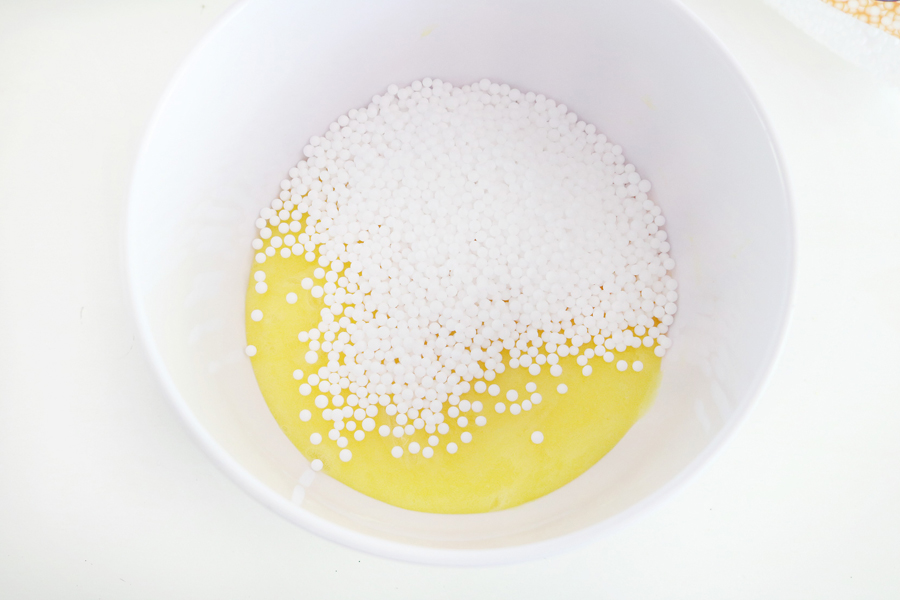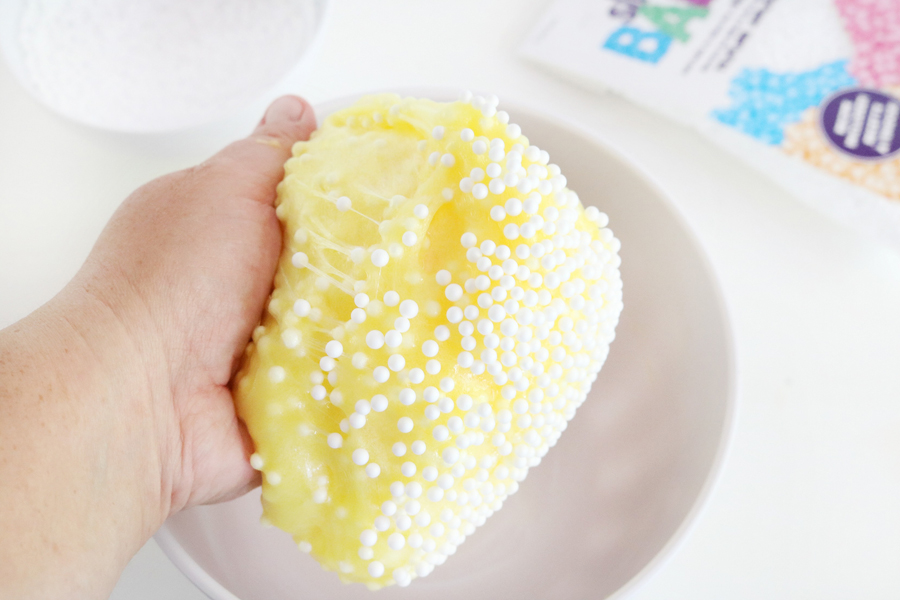 Time to play! The super fragrant lemon scent is so good, and it's an added bonus that lemon can improve mood and be calming. My favorite part though…it's so summery fresh!
Be sure to store your Lemonade Scented Floam Slime in an airtight container or ziplock bag when you're done playing.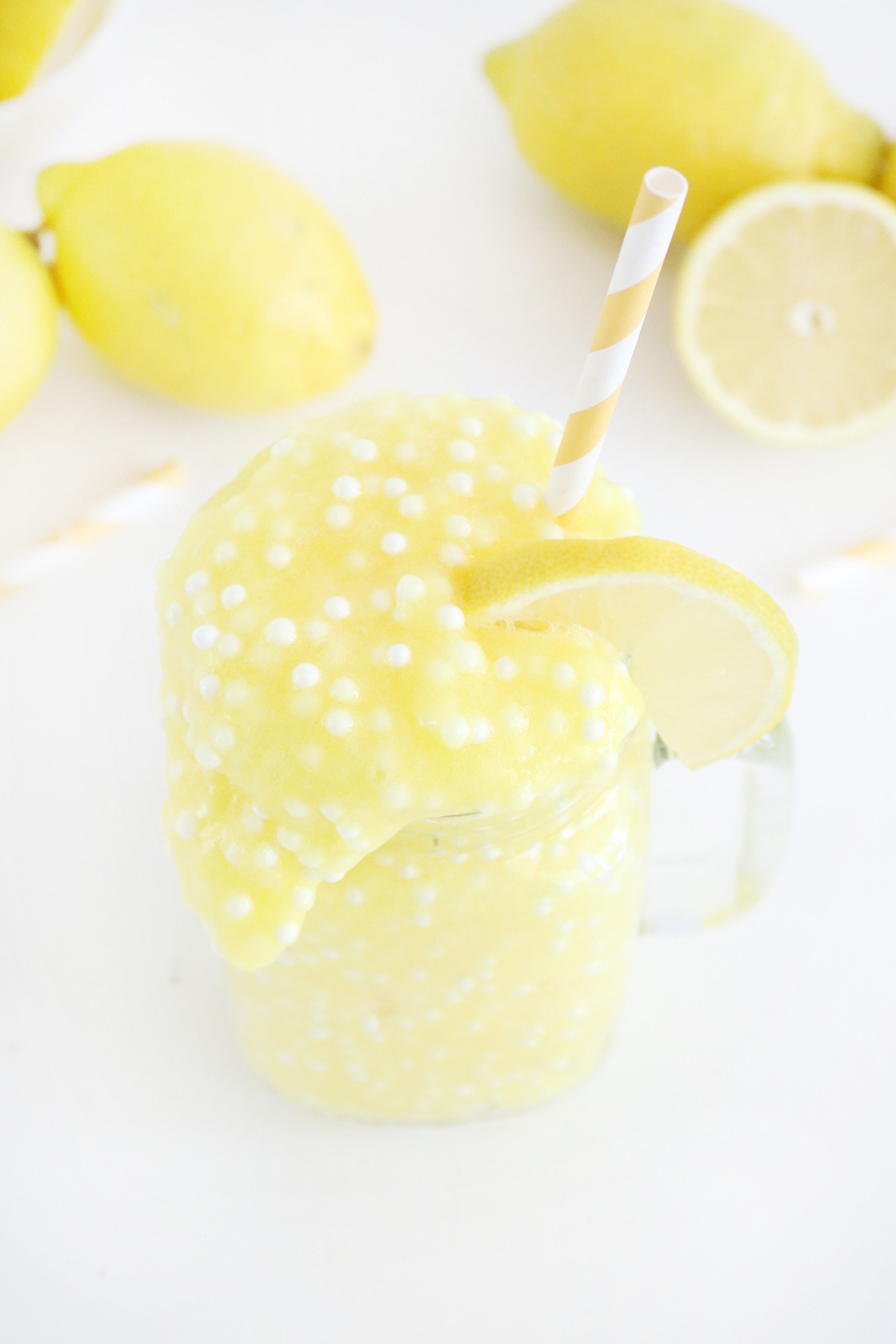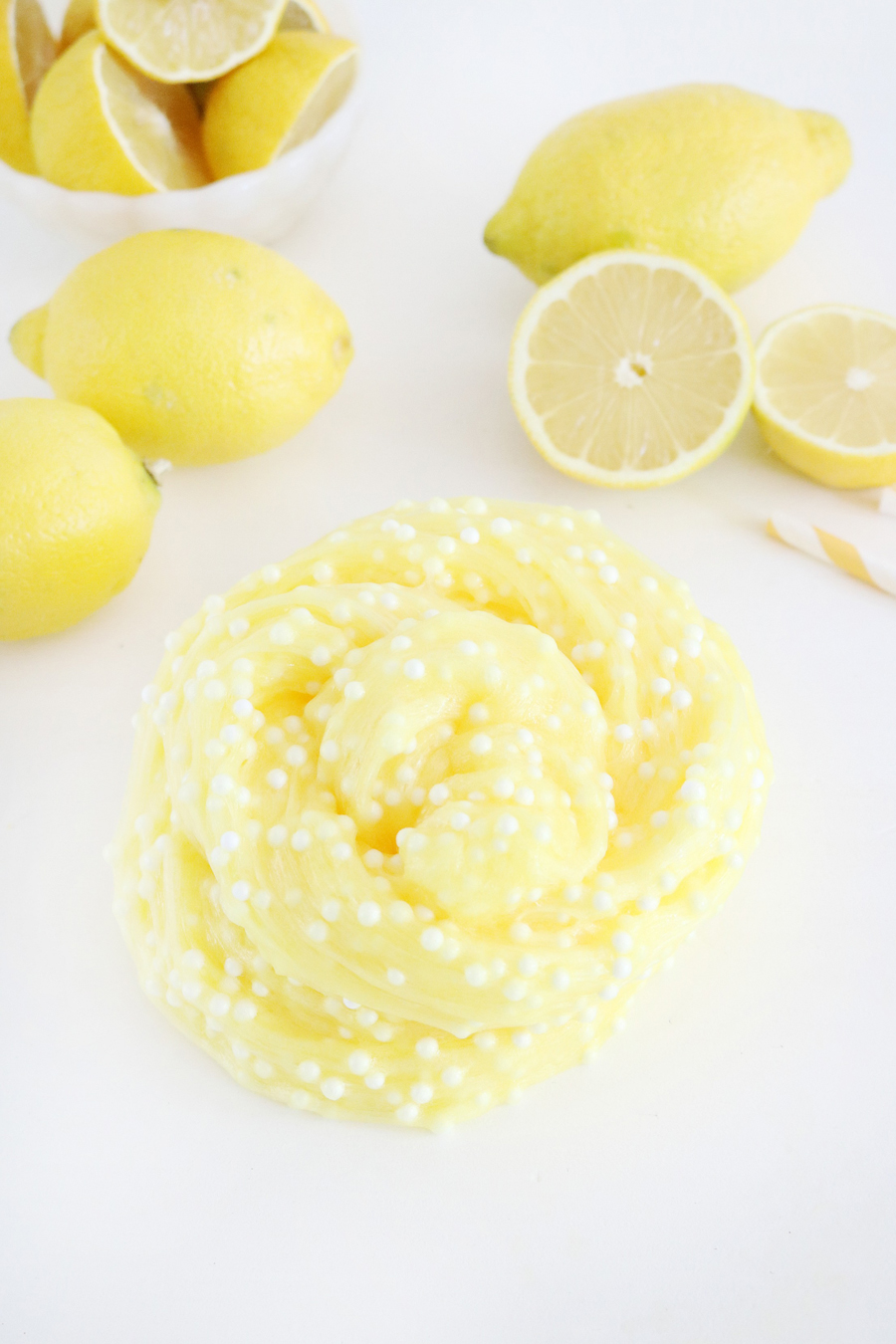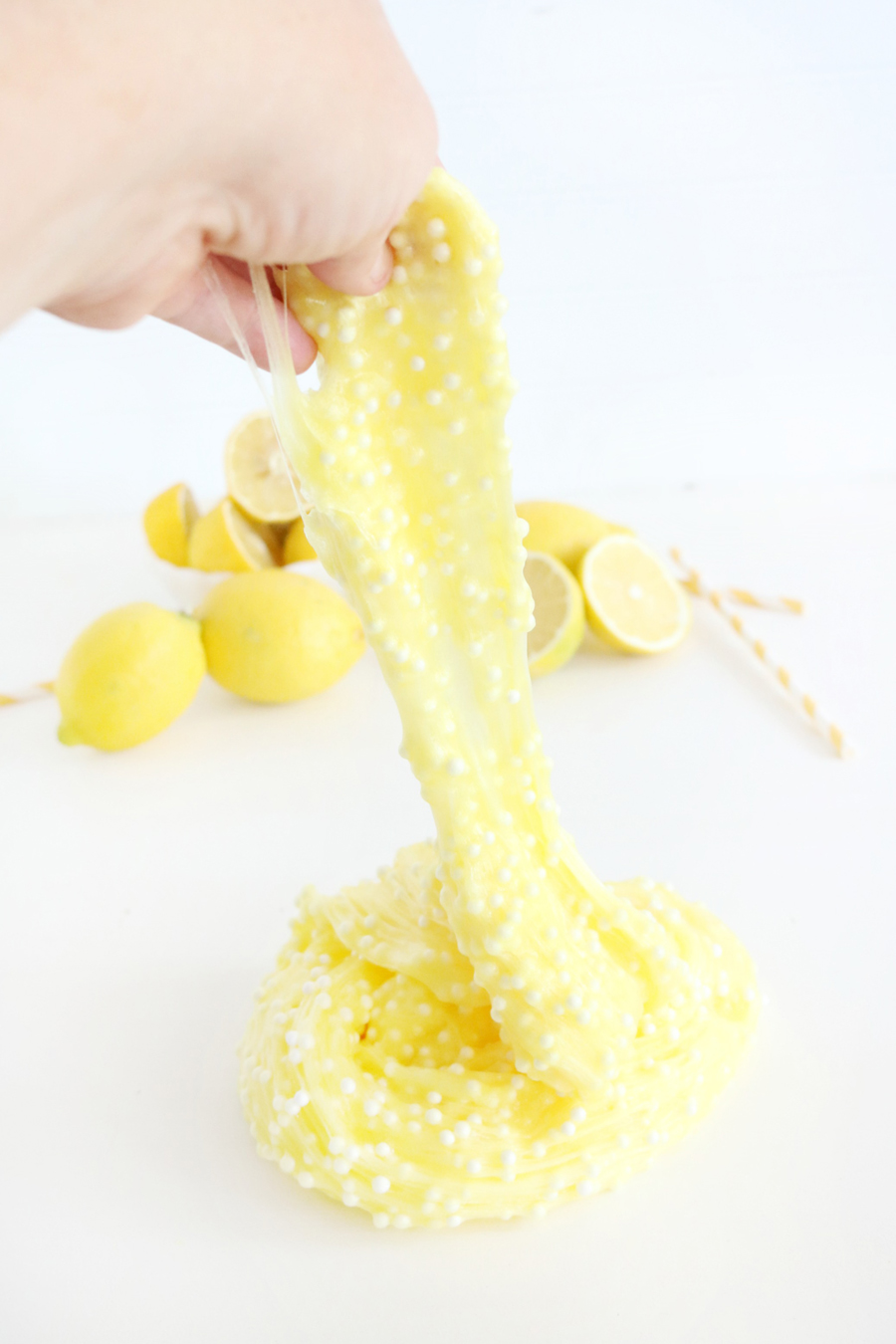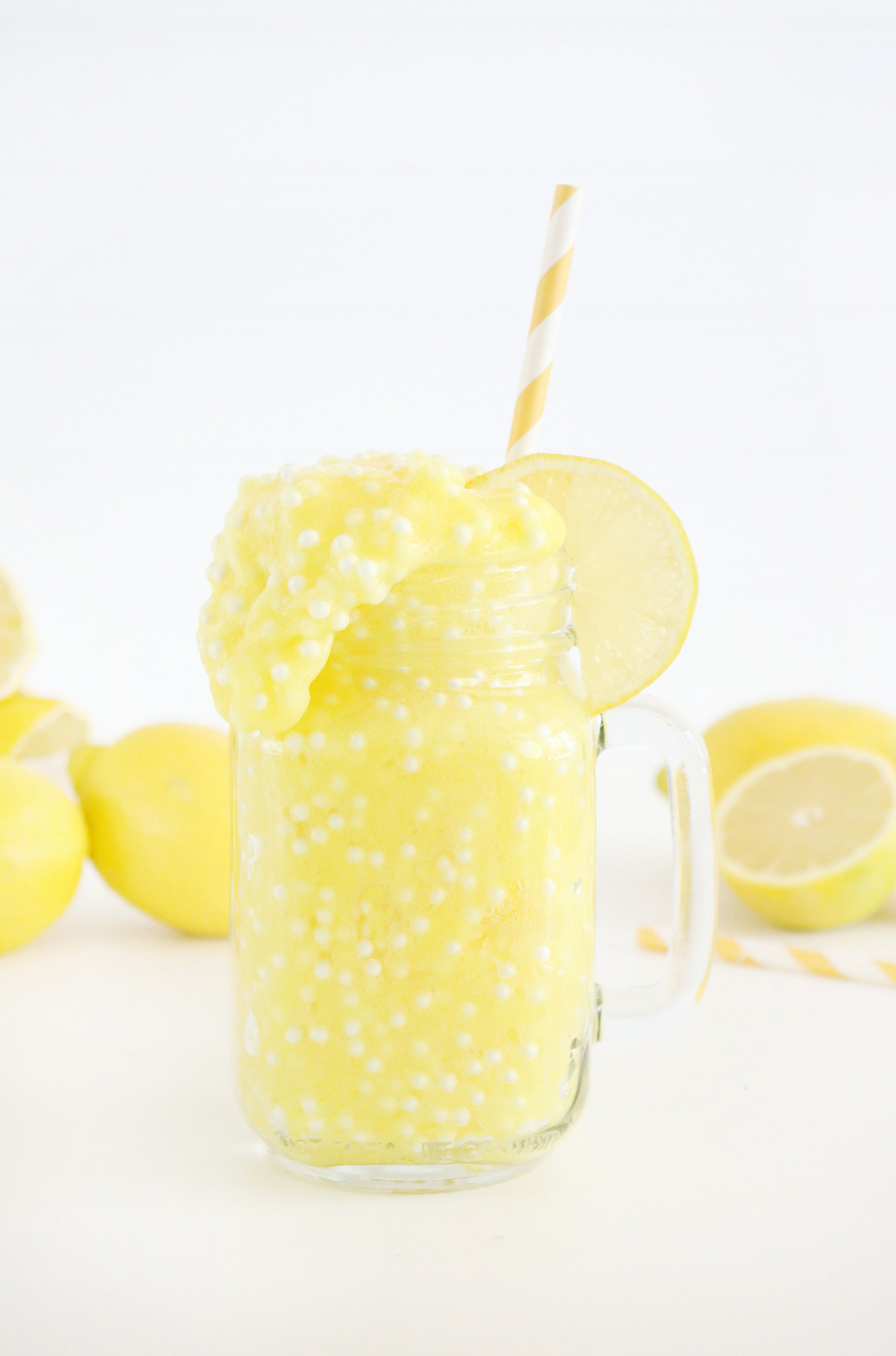 If you loved this idea be sure to check out these other ideas…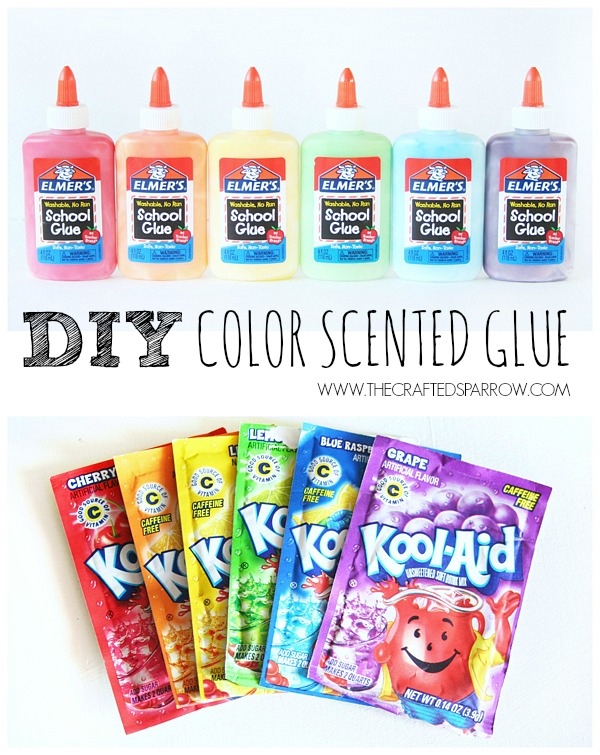 DIY Color Scented Glue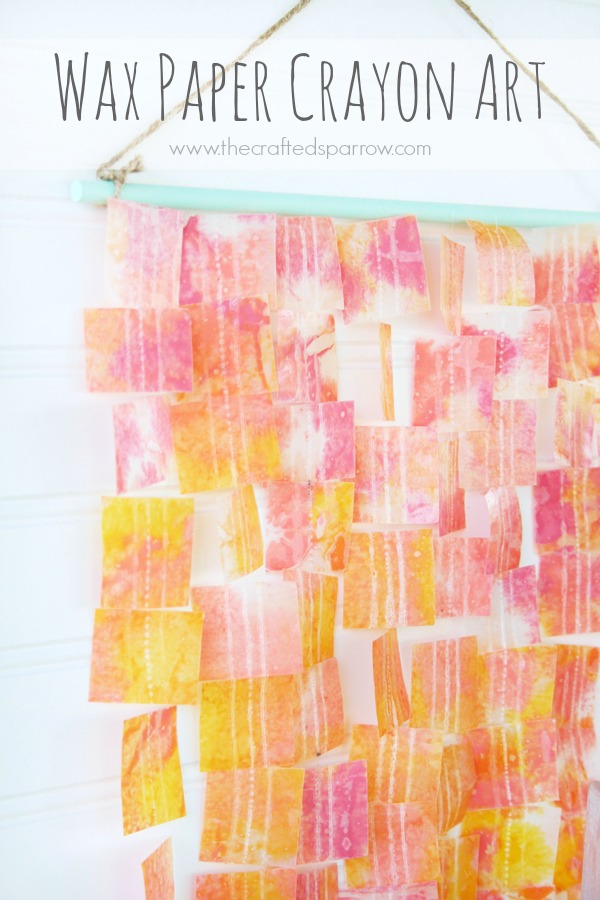 Wax Paper Crayon Art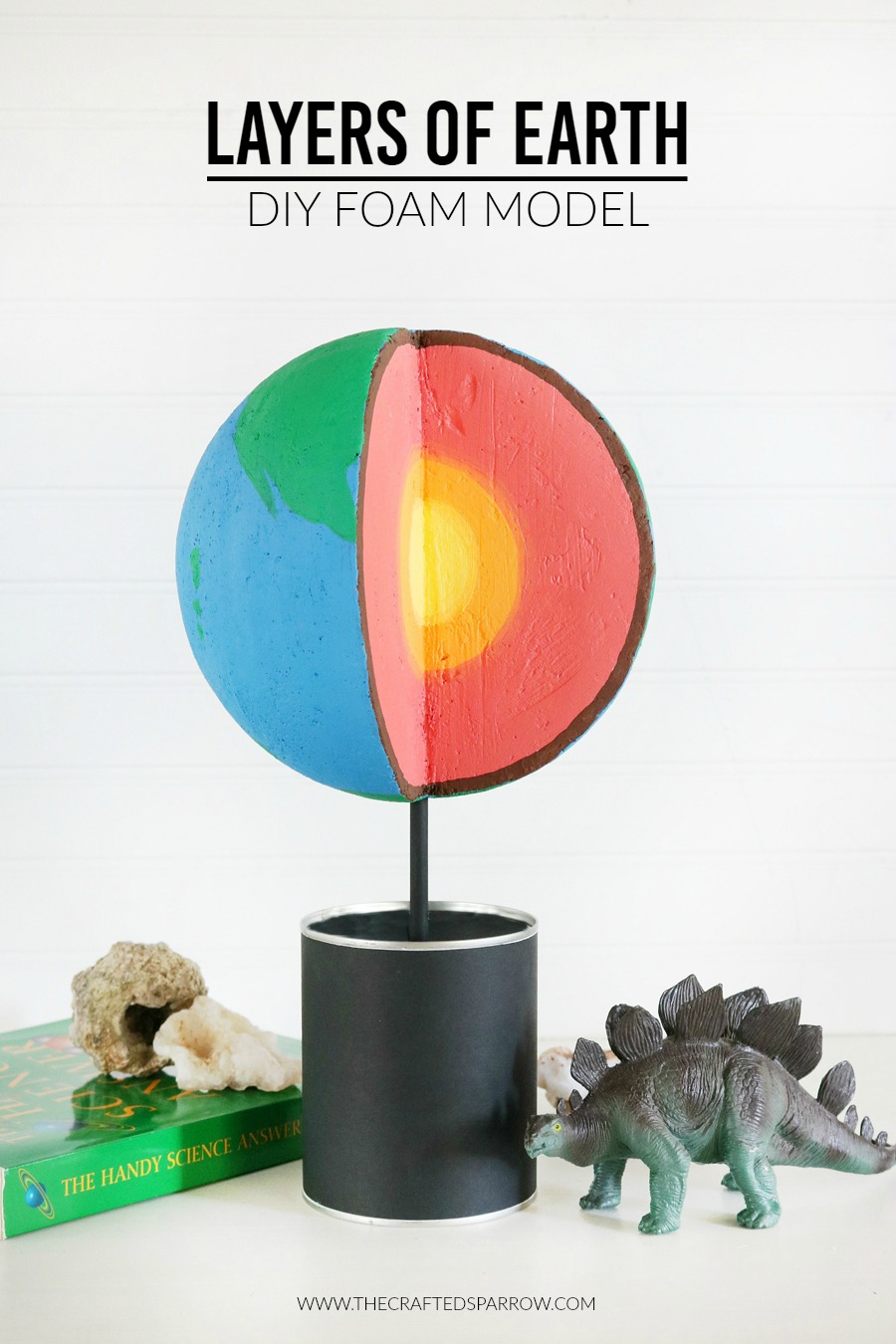 Layers of The Earth DIY Foam Model

Ice Cream Sundae Slime
DISCLOSURE | This post is sponsored on behalf of Floracraft® Make It: Fun Crafts®. All opinions and ideas are 100% my own.