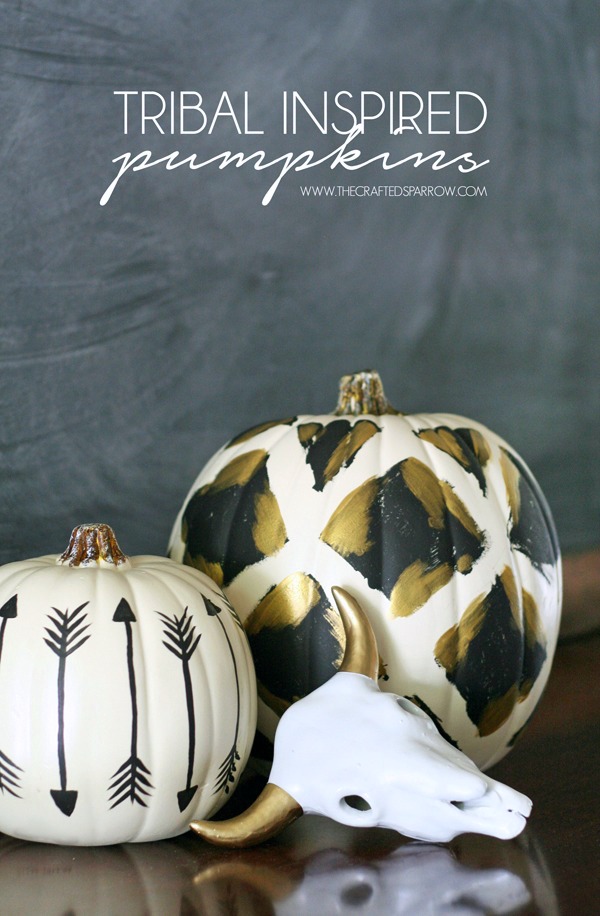 It's pumpkin season…which means pumpkin projects, pumpkin recipes, pumpkin carving, and decorating with pumpkins! Each year I try to decorate pumpkins in some way other than carving, these Tribal Inspired Pumpkins are my latest. I love how they turned out, the neutrals with the touch of glam with the gold.
It also happens to be the 10th of the month which means there are a total of 10 pumpkin ideas to visit, you can see those below. For now let's get to creating these fun Tribal Inspired Pumpkins.
Supplies:
– white pumpkins
– black acrylic paint
– gold acrylic paint
– foam paintbrush
– small firm bristled paintbrush
– smaller detail paintbrush
– pencil
I love the white faux pumpkins you can find at Michaels this time of the year. I typically keep the orange traditional pumpkins for my outdoor decorating and use only the white indoors. The best time to snag these is right now because they are usually on sale for about half off.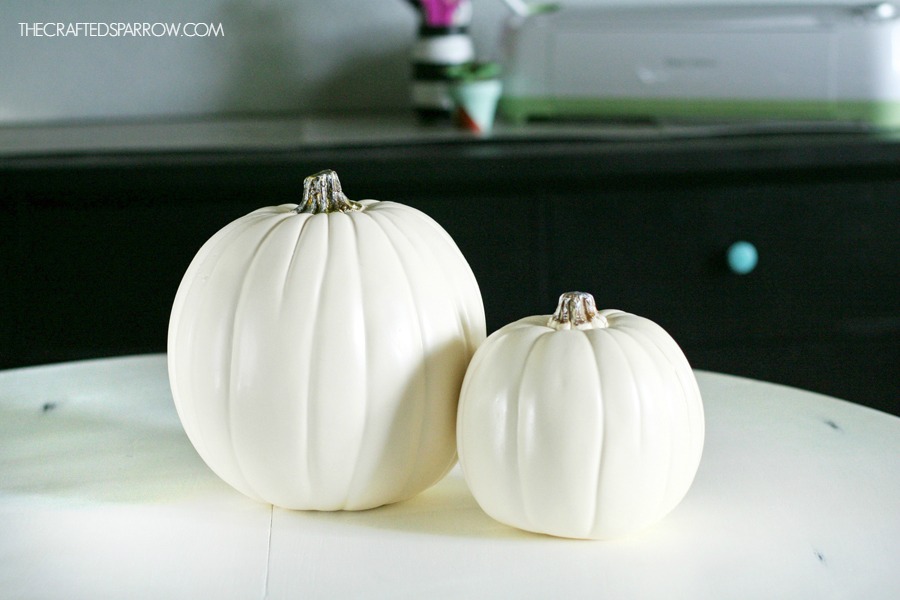 These pumpkins are pretty easy to make. I first stared with my black acrylic paint and a foam paintbrush to create some very rough diamond shapes around the whole pumpkin.
You don't want them perfect, so don't worry if you miss a spot or two and the white of the pumpkin peeks through.
Once you've painted all the black diamonds go back with a gold acrylic and a small stiff bristled paintbrush and add the gold accents to the black diamonds.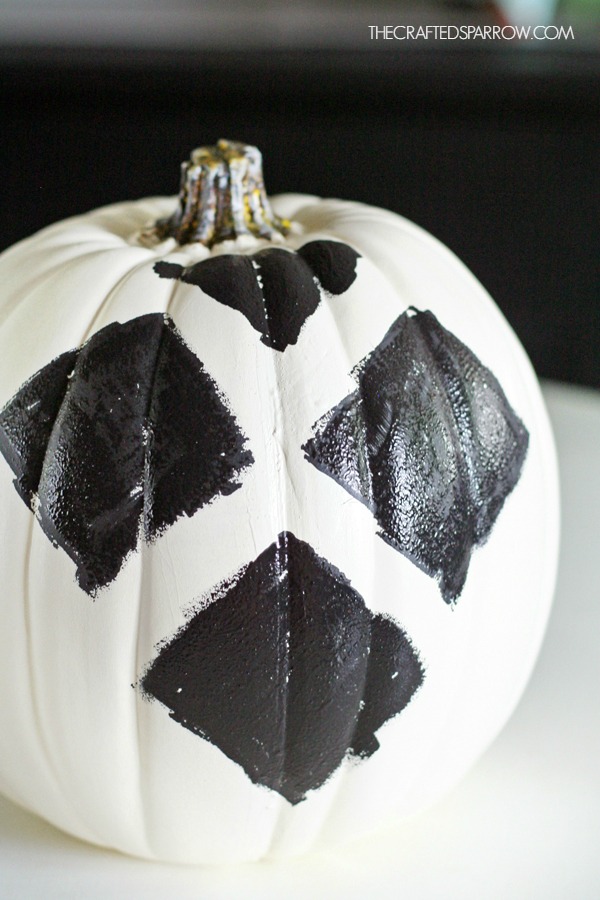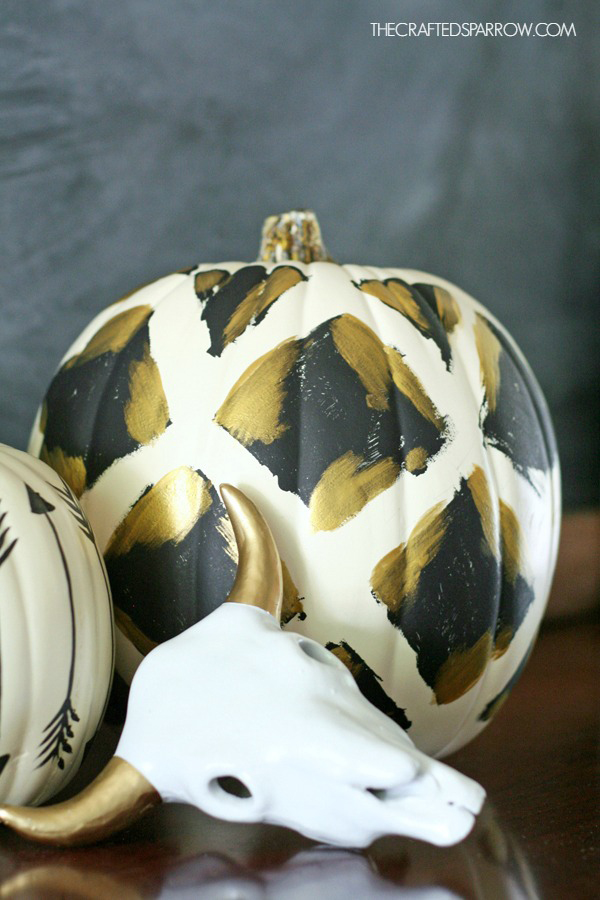 For the arrow pumpkin I just used a pencil to draw out my arrow patter to be sure it was evenly spaced.
Then using a smaller detail paintbrush I painted my arrows with black paint.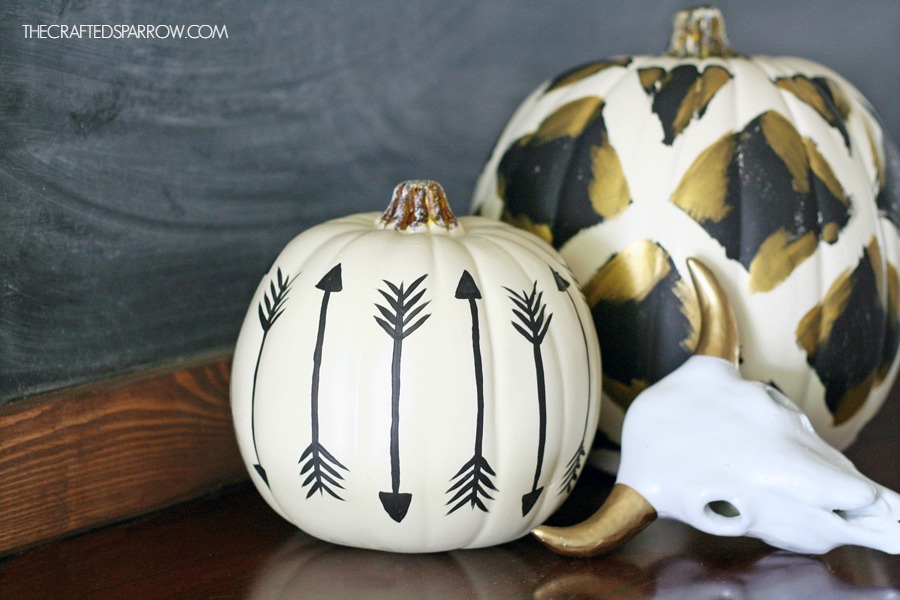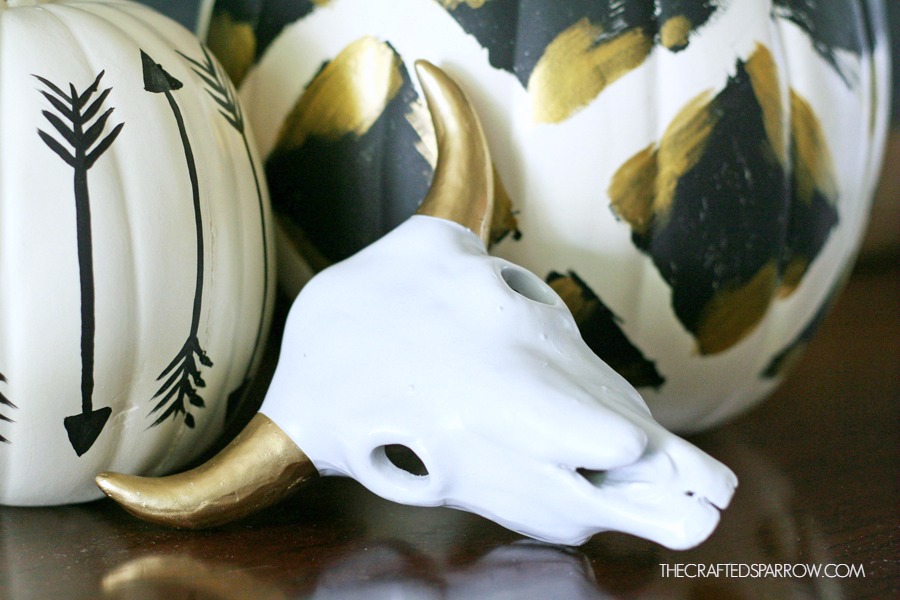 The possibilities for creating fun Tribal Inspired Pumpkins are endless. Get creative and paint your favorite pattern in any colors you like.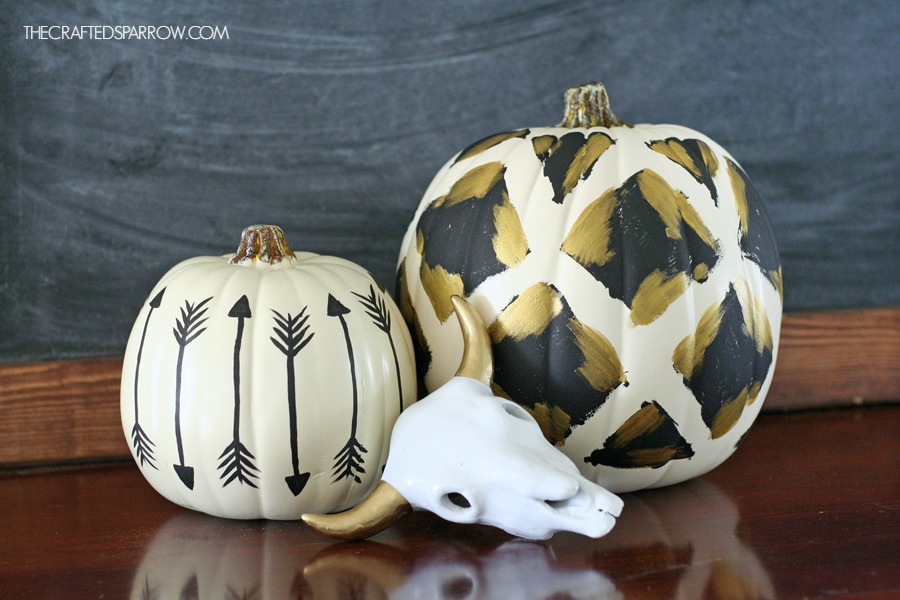 Here's another fun pumpkin idea…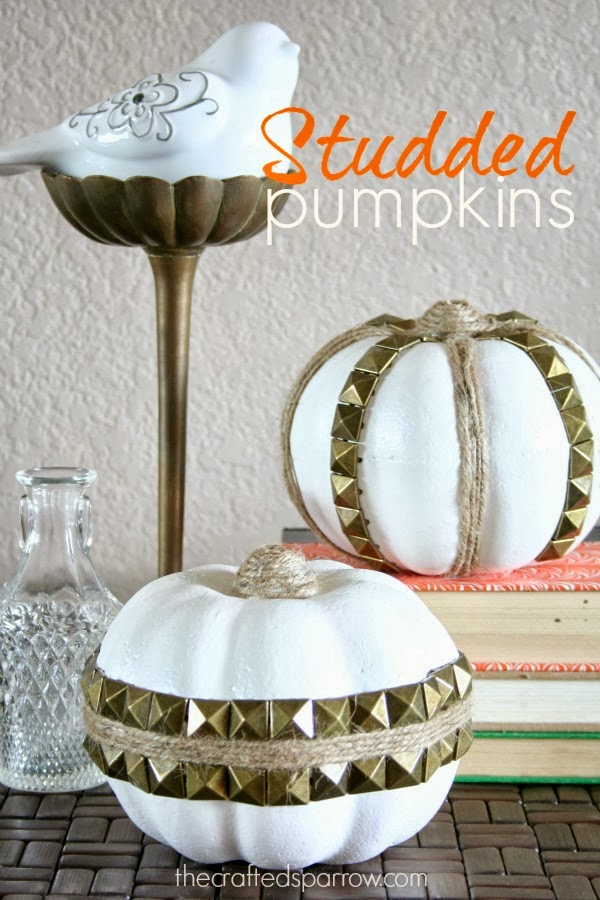 Studded Pumpkins
Now be sure to check out the rest of these awesome pumpkin ideas. I love seeing how each blogger takes the theme and runs with it, and this month is no different.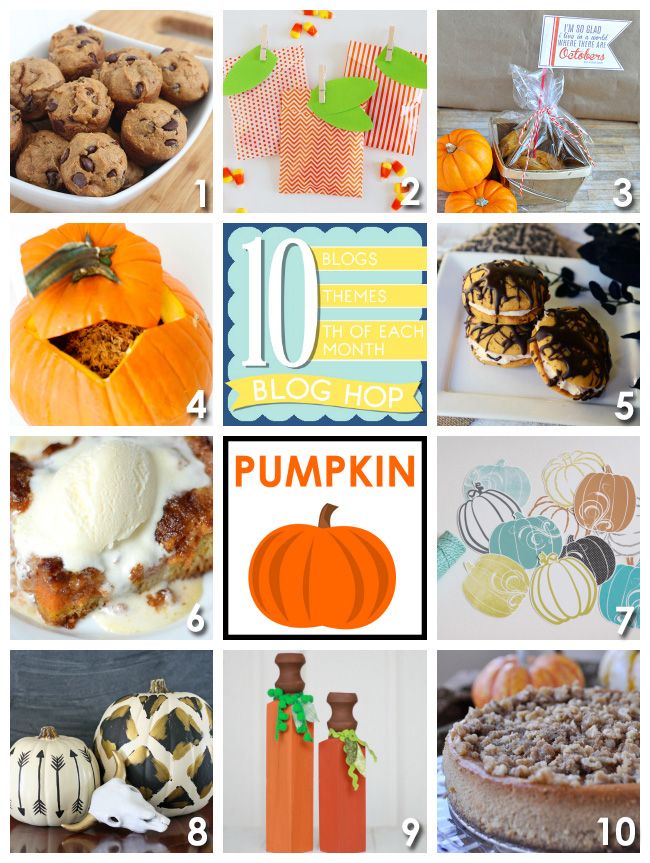 1. Mini Pumpkin Chocolate Chip Muffins – Two Twenty One
2. Pumpkin Favor Bags – Eighteen 25
3. Printable Fall Tags & Pumpkin Cookies – Thirty Handmade Days
4. Dinner In A Pumpkin – Capturing Joy
5. Pumpkin Whoopie Pies – Or so she says…
6. Pumpkin Crumb Cake – Simply Kierste
7. Fresh Fall Pumpkin Garland – Landeelu
8. Tribal Inspired Pumpkins – The Crafted Sparrow
9. Wood Spindle Pumpkins – Lolly Jane
10. Pumpkin Walnut Cheesecake – Your Homebased Mom