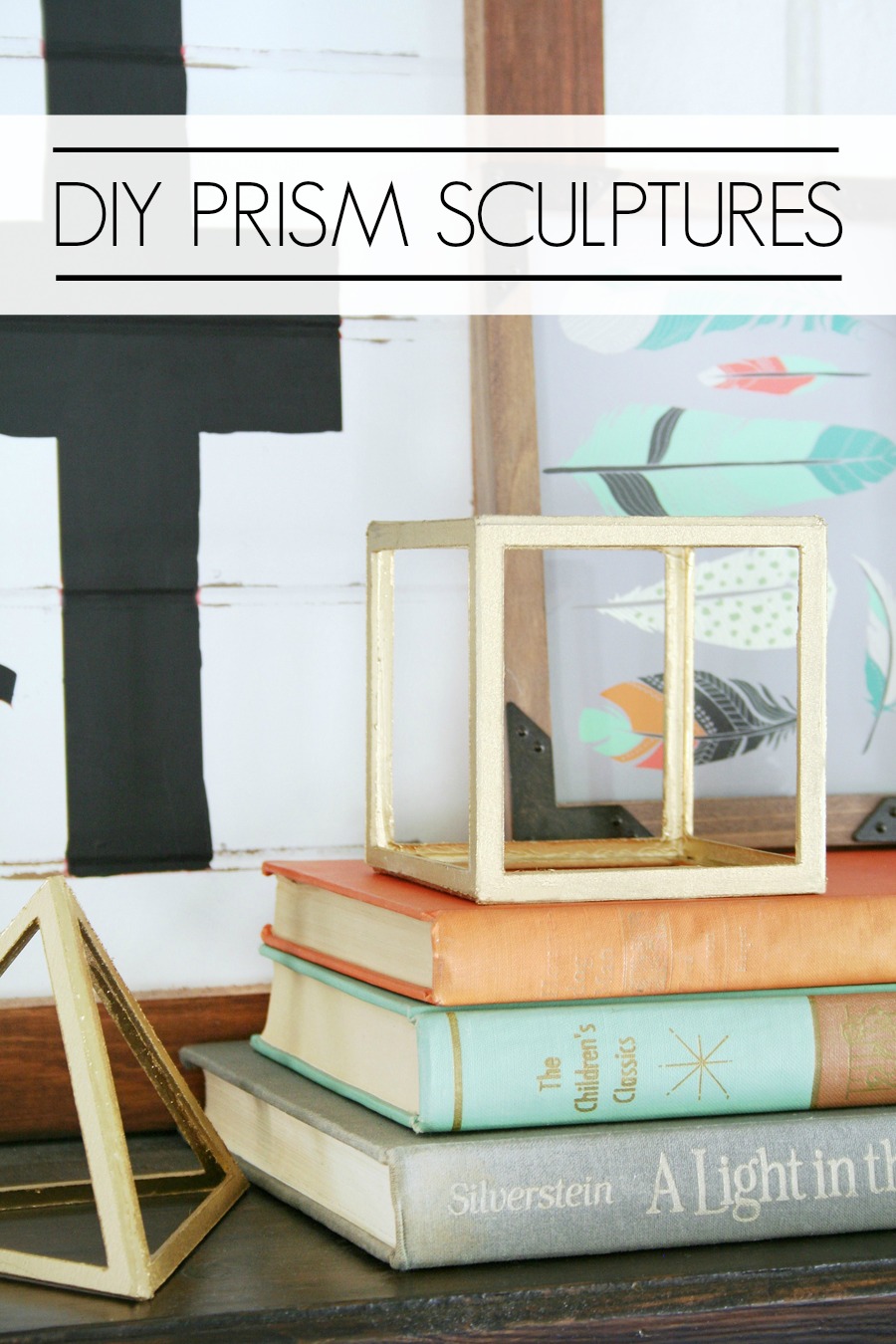 From time to time I get the itch to update decor through my house, especially as decor trends change. A habit of changing decor frequently can be costly, but it really doesn't have to be. There are so many ways to incorporate new design trends into your current decor, sometimes it just takes a little creativity and a little time spent making something awesome. For example, I recently made these DIY Prism Sculptures to bring in one of my favorite decor trends without breaking the bank.
For me, finding inspiration when I create isn't hard. It's all around me each and every day – retail stores, design magazines, as well as other blogs. One of my favorite places for inspiration is of course Pinterest. Since the invention of Pinterest, it's been easier to keep on top of current trends and amazing ideas from other creative minds. One decor trend I love at the moment is anything Geometric. There is something so beautiful about it, the clean simple lines and the possibilities are endless for what you can create using these Geometric lines and patterns.
Here are some of the ideas that inspired my DIY Prism Sculptures, and be sure to read through to the end for a fun giveaway!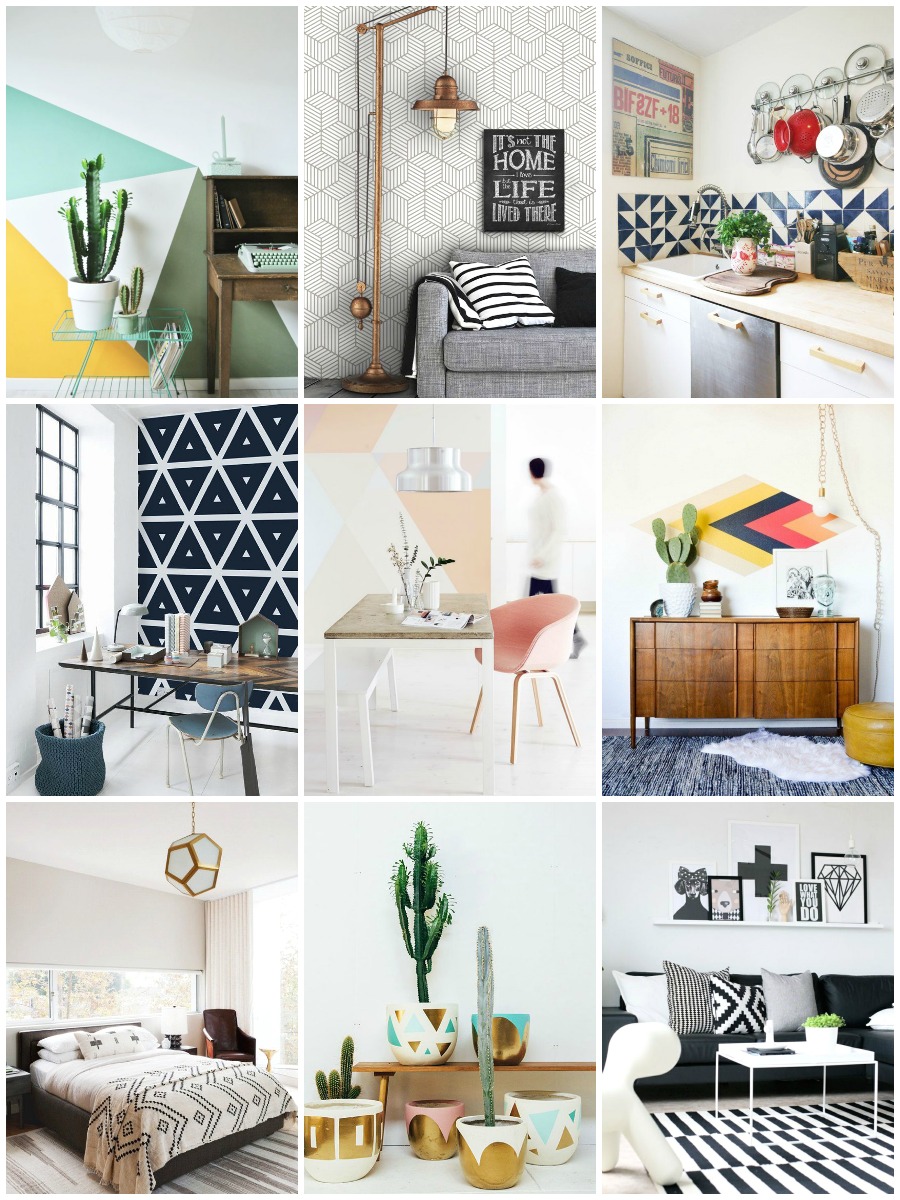 Sources for the inspiration above are listed in order from left to right, top to bottom.
Source 1 | Source 2 | Source 3
Source 4 | Source 5 | Source 6
Source 7 | Source 8 | Source 9
Now let's make some awesome DIY Prism Sculptures, they are pretty easy to make and assemble.
Supplies:
Cricut Explore Air Cutting Machine
Standard or StongGrip cutting mat
Deep cut blade
Art Board or Chipboard, if using Art Board I used a 50 pt thickness and it can be found in the painting and sketching supplies section – it comes in 16 x 20″
Spray paint, your choice of color
Elmers Craft Bond glue or glue gun
Clear adhesive tape or masking tape
Toothpick, optional
Begin by creating your geometric shapes in Design Space, I created a cube prism and triangular prism. I used images that were already in Design Space, but you could totally upload your own. For the cube prism you will need to cut 6 pieces, and for the triangular prism you will need to cut 3 (I cut 4 so I had one extra just incase I needed it).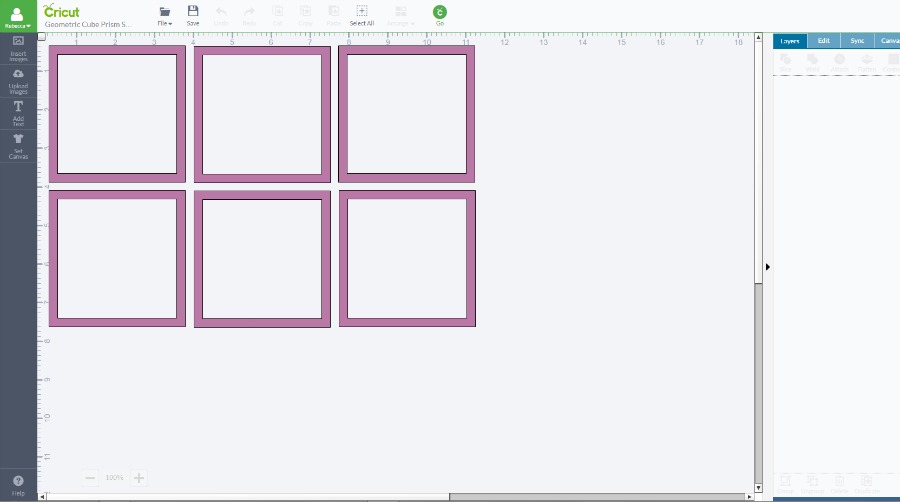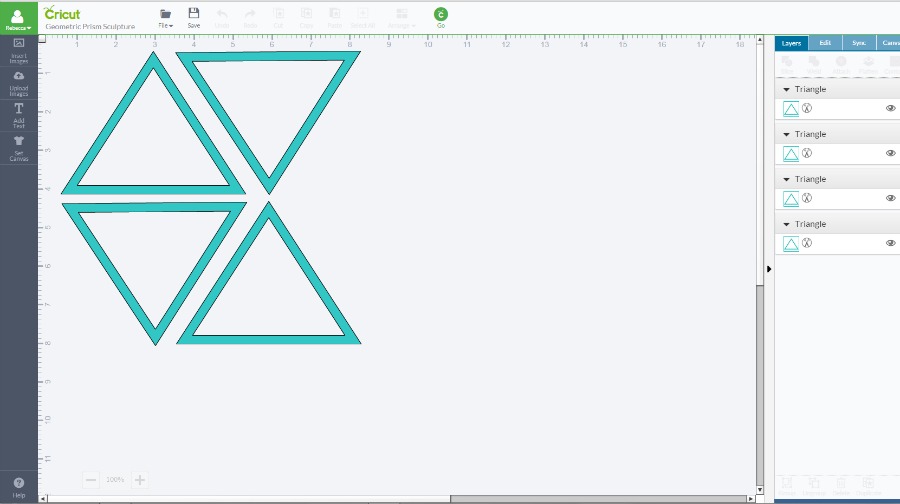 When you are finished designing your shapes in Design Space hit GO, then select the Custom setting. I selected to Create Custom Setting and used a cut pressure of 331, with 5x cut. You will need to run this project through twice to make a total of 10x cut since this board is firmer than chipboard, if you're using chipboard you should just have to select the Chipboard Heavy, 0.7mm setting and cut 4x.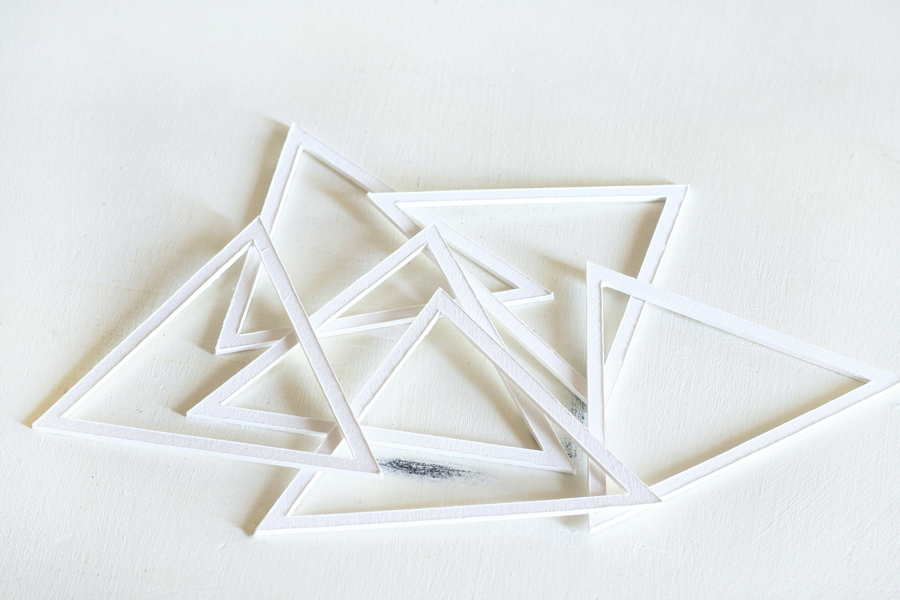 Lay your pieces together on a flat surface. I used a clear adhesive tape (masking tape or washi tape will work well too) and just taped the pieces together from the inside so that they were able to bend into the prism shape. This helps hold it for gluing, you will remove the tape when it's dry.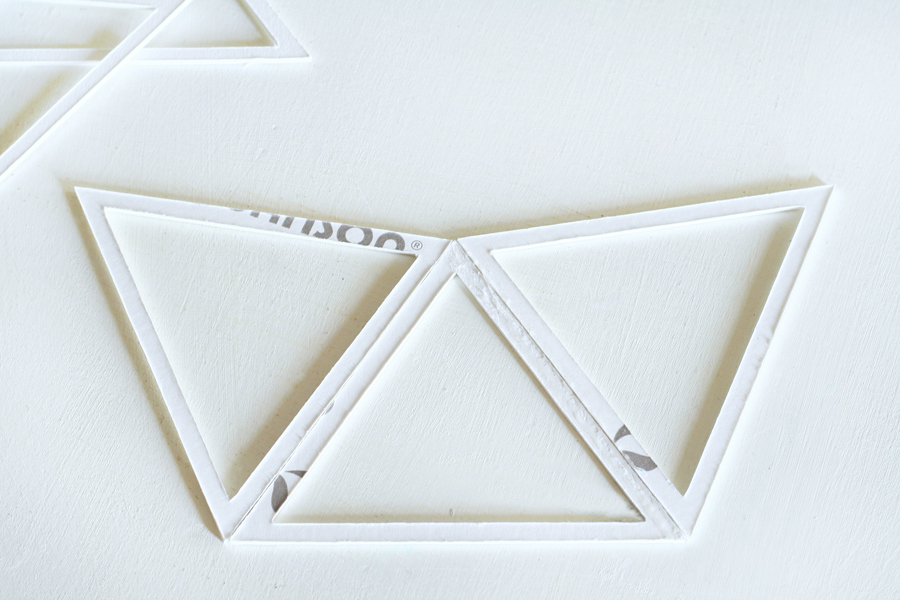 On the outside of each prism glue with either hot glue or a quick dry strong glue like the one pictured along each "joint" edge. If using hot glue be sure to wipe away excess with a toothpick (or a finger if you have no feeling left from previous hot glue incidents like mine) to avoid a bumpy texture. Once this is dry remove the tape from the inside, then repeat on the gluing on the inside "joint" edges. Let dry for a few minutes.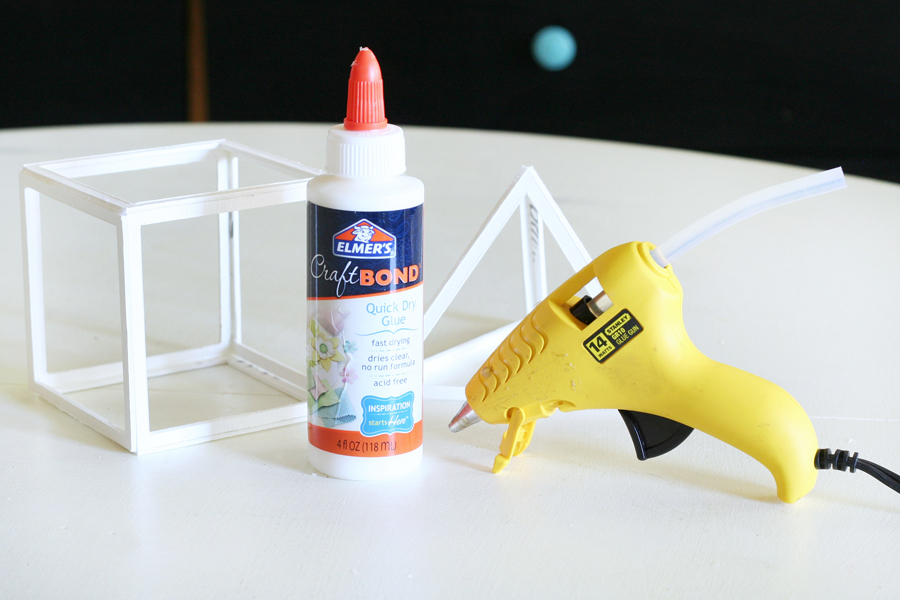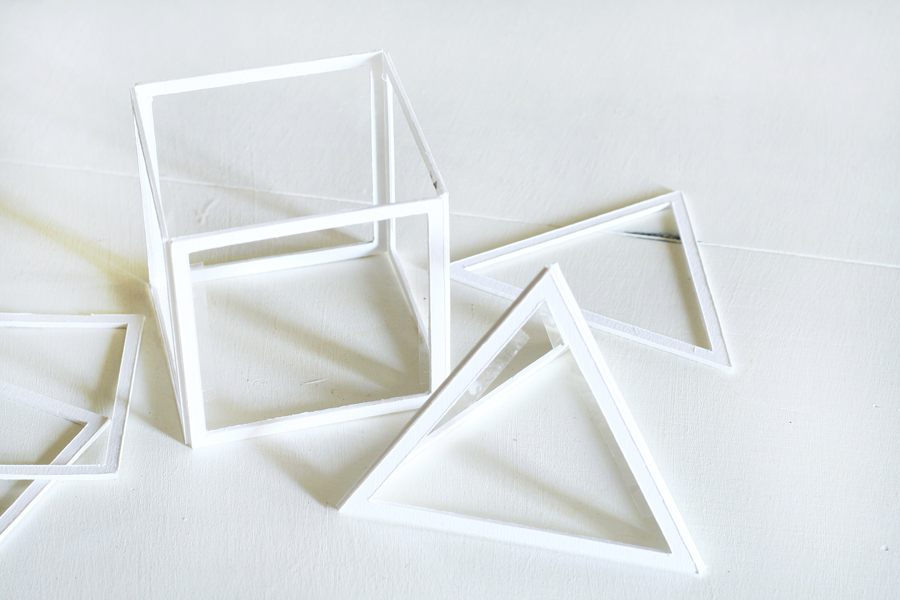 Once everything is dry and ready to go you can paint your DIY Prism Sculptures. I love using spray paint, I painted mine gold since I already had it on hand and it went with the decor, but how amazing would these be in hot pink or a bold jewel tone color like emerald green or royal blue?
I love how these turned out. It cost me about $2.75 to make both prisms. These would be so cute styled on a bookshelf don't you think?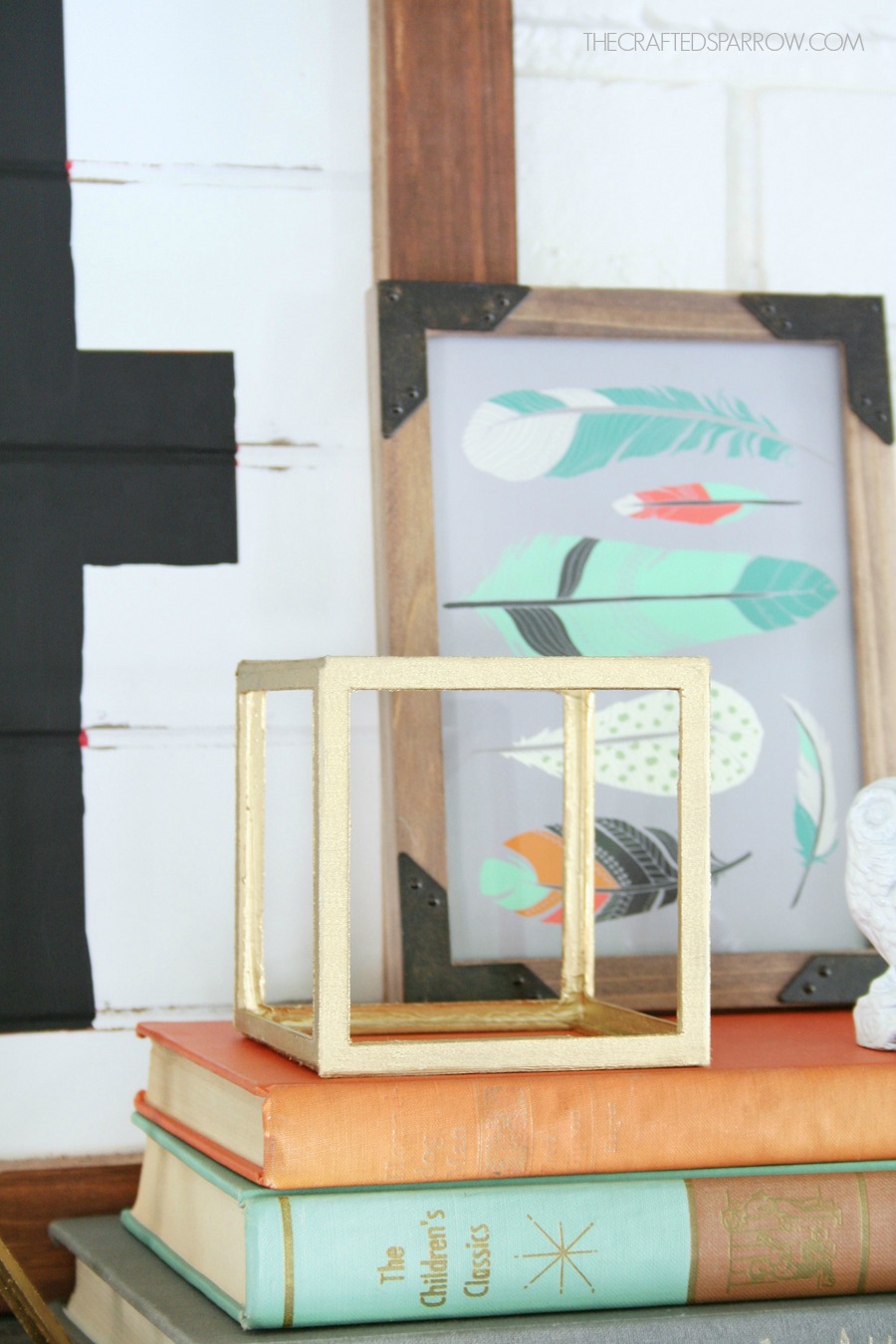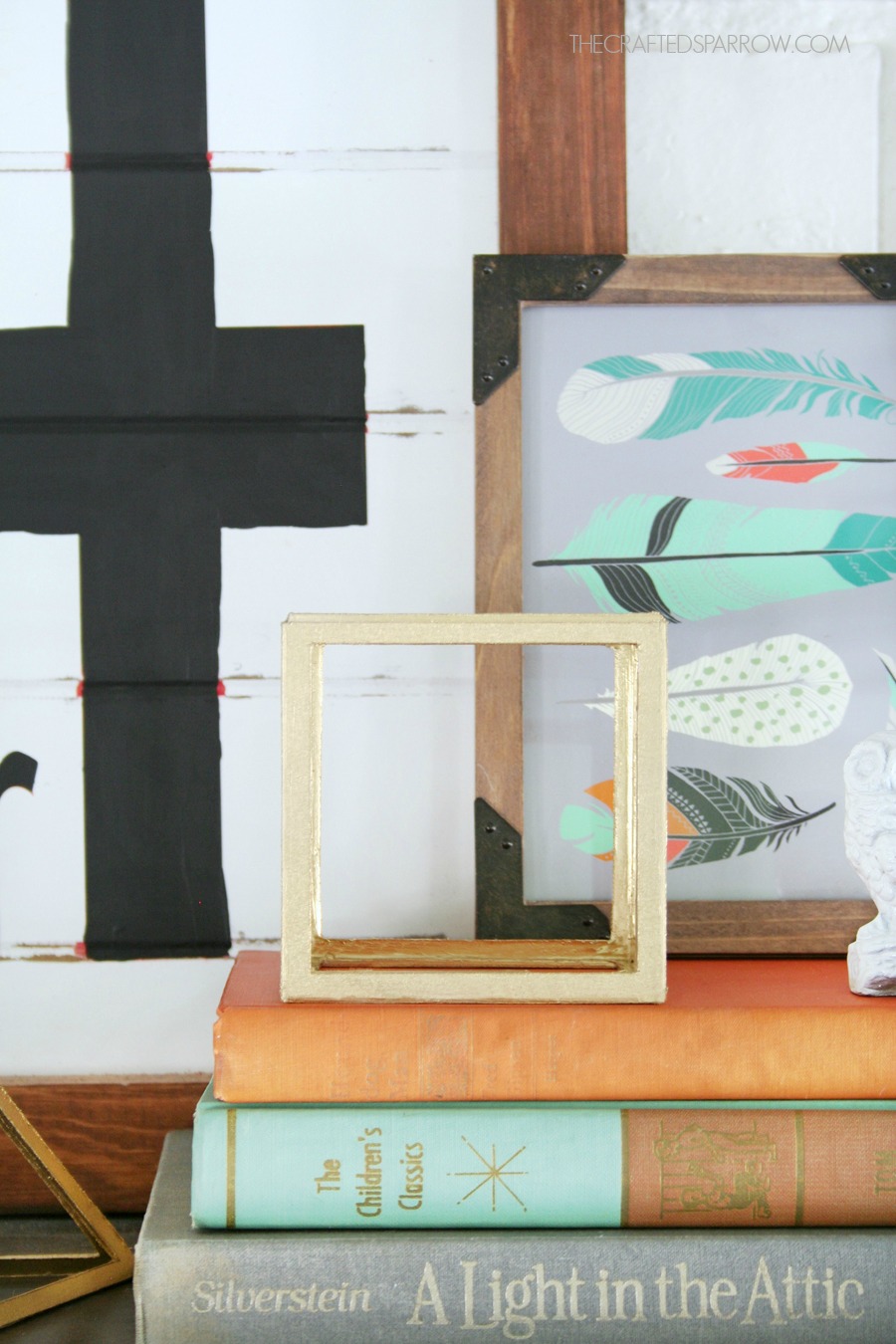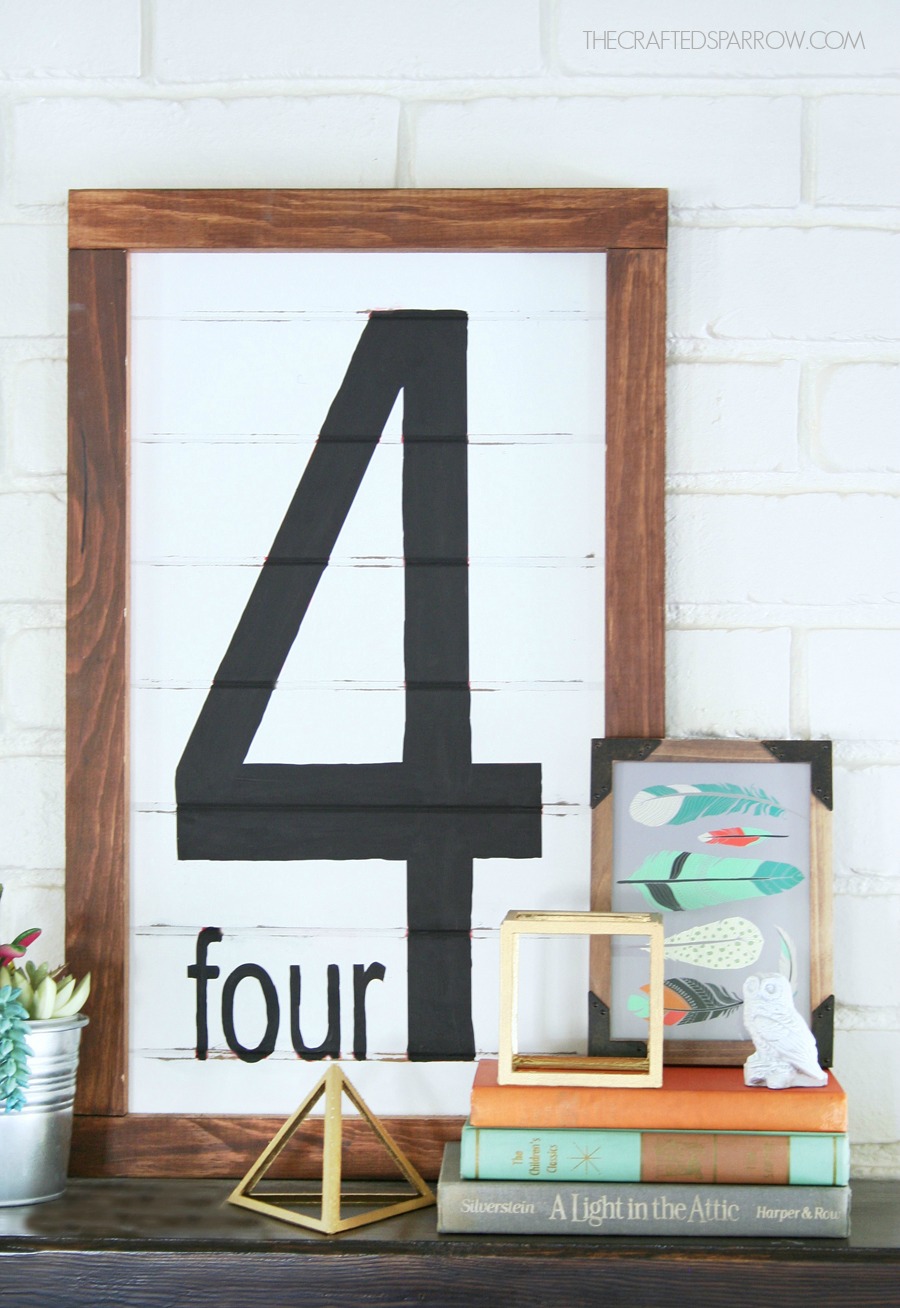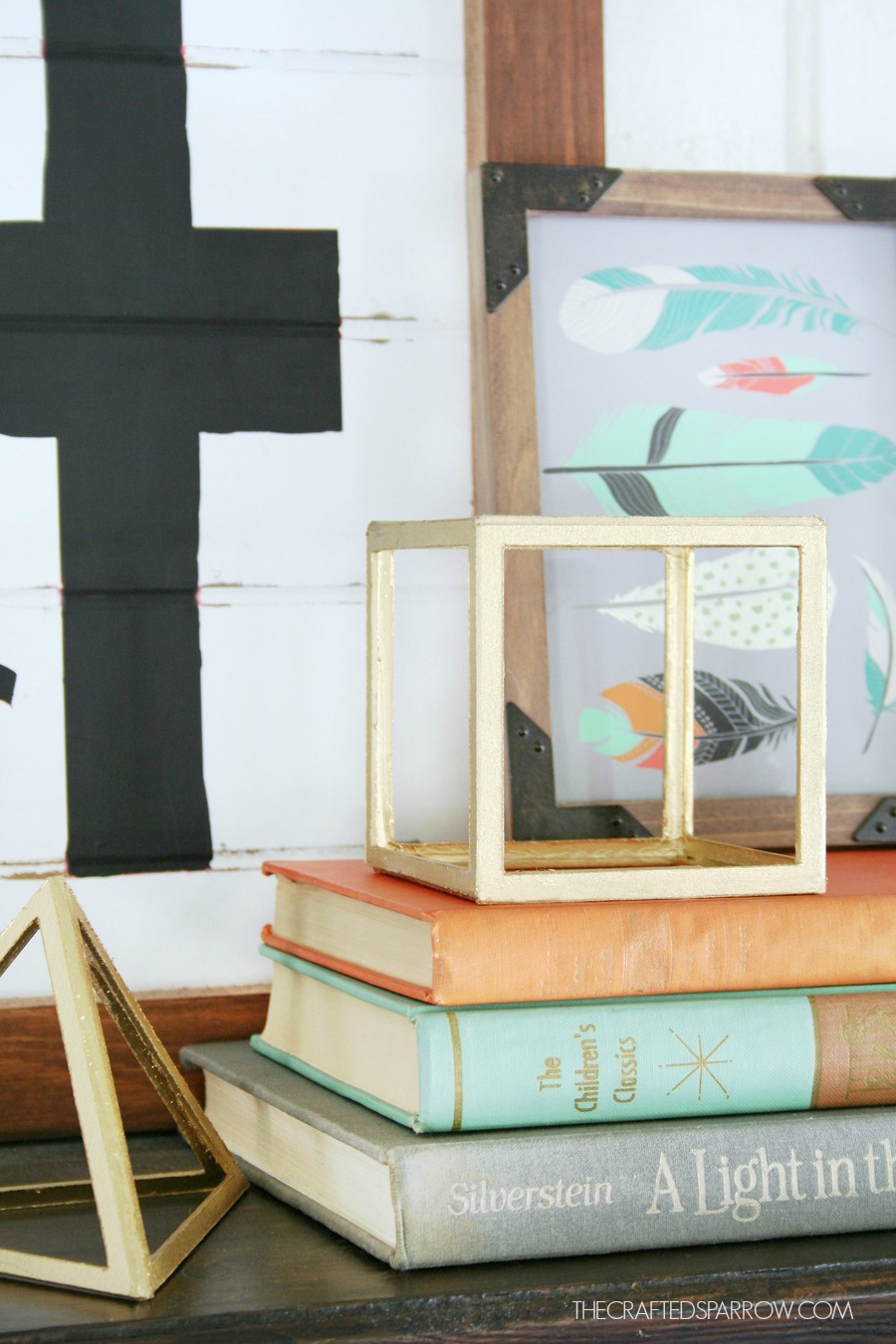 To see even more about how you can Create On The Go With Cricut Explore Air go HERE.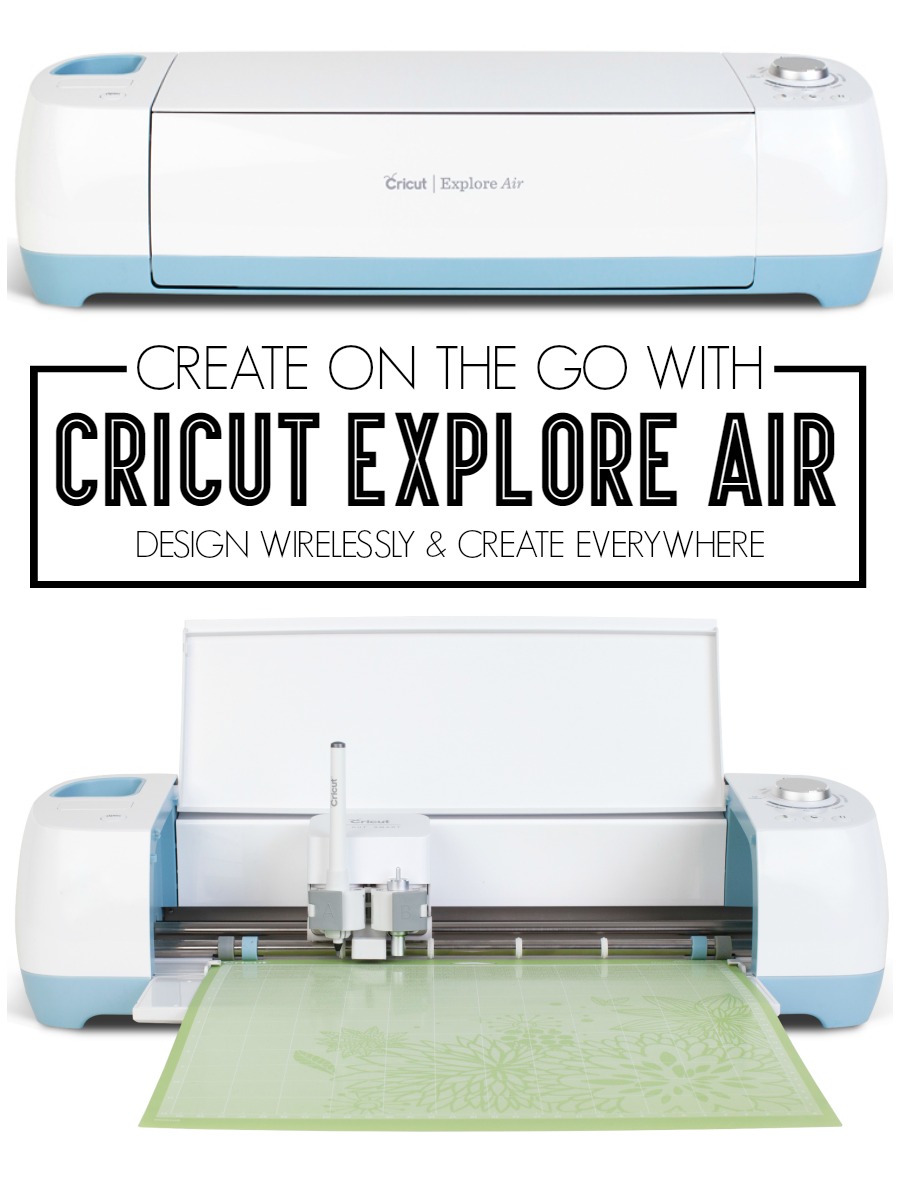 Create On The Go With Cricut Explore Air
If you're curious about what exactly the Cricut Explore Air can cut go HERE.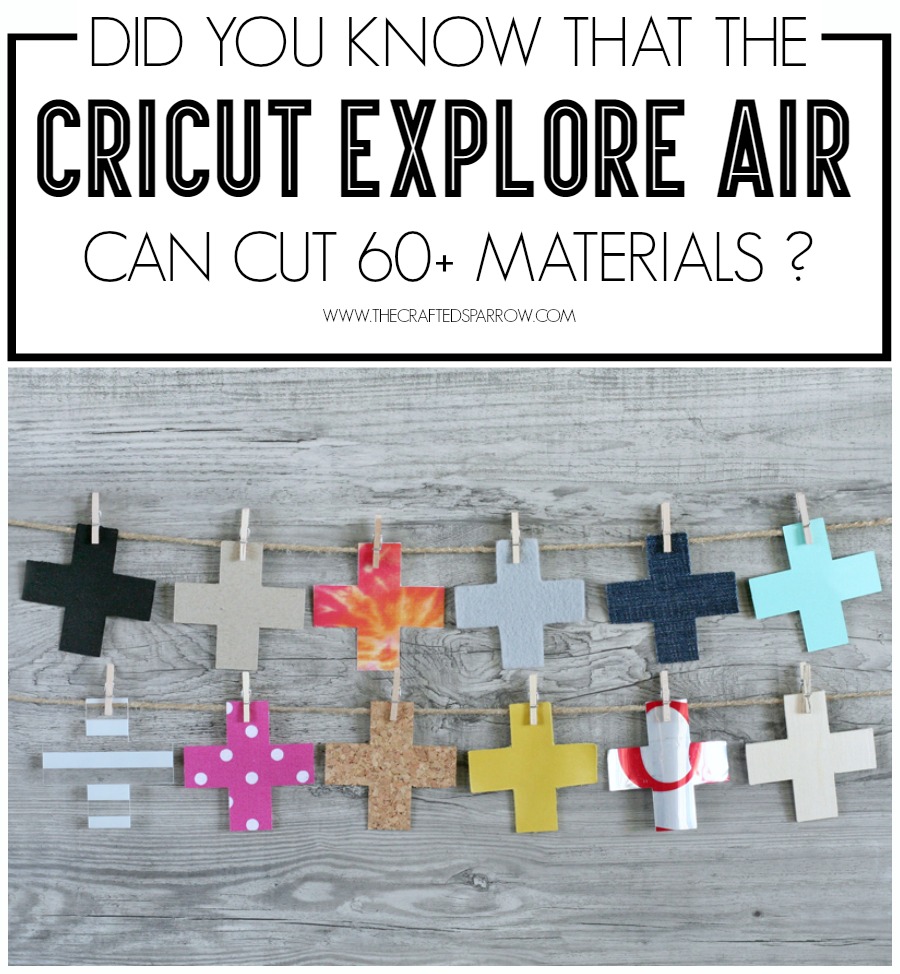 Cricut Explore Air: What Can It Cut?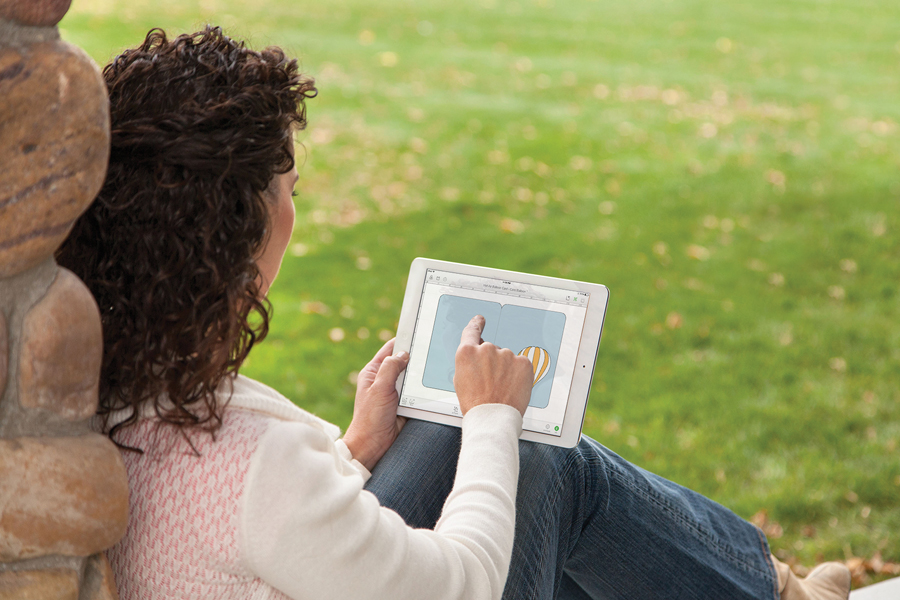 So are you inspired to create with the new Cricut Explore Air? Here is a little something to help get you started, a $100 Jo-Ann Fabric and Craft Stores gift card.
Must be a US resident. Entry ends on 04/15/2015 at 12:00am EST. Winner will be chosen at random. Winner will have 48 hours to respond otherwise a new winner will be chosen.
Disclosure | This post is sponsored by Cricut. All ideas and opinions are 100% my own!