Have you heard? The Cricut Explore Air is here! Over the past year I've been using the Explore, you've all heard me rave about and profess my love for it. I'm so excited that I can now Create On The Go With Cricut Explore Air!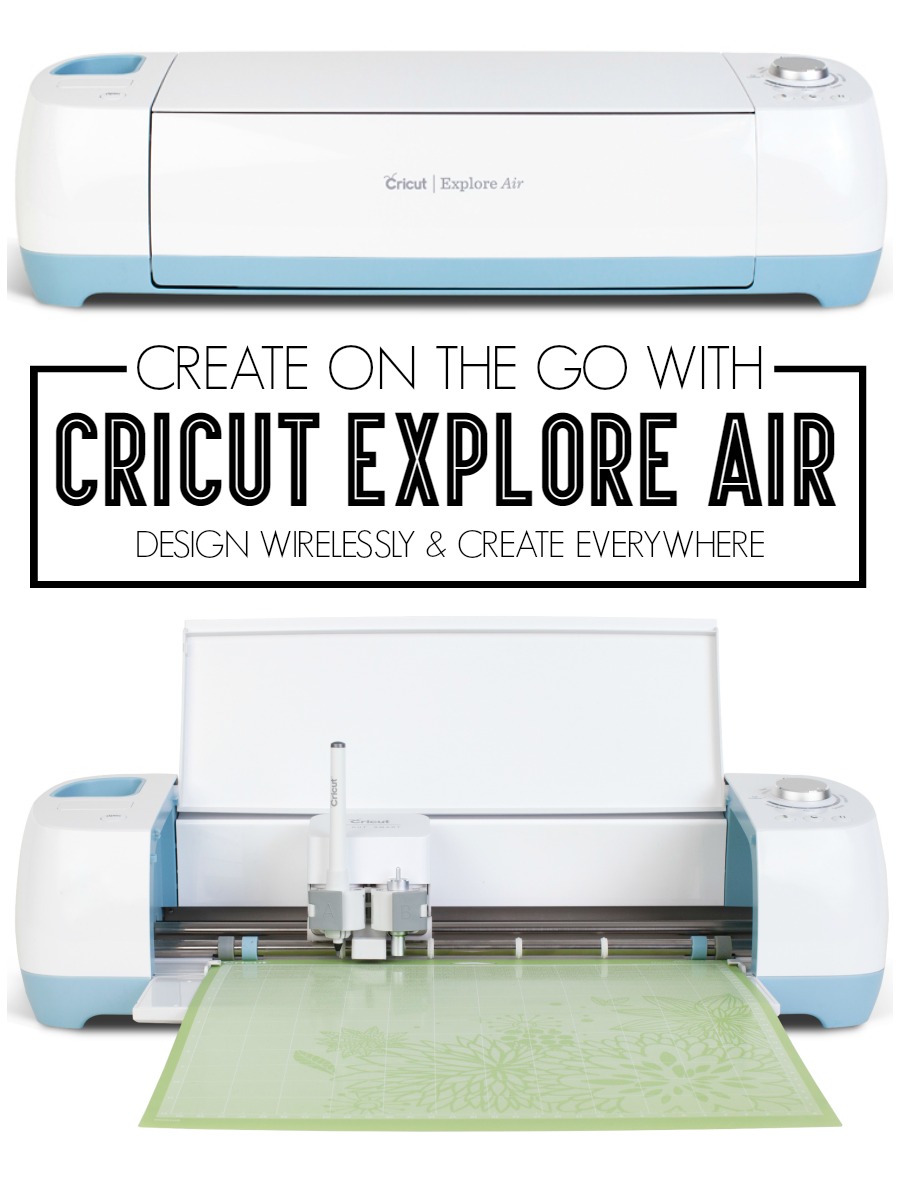 The Cricut Explore Air is taking creativity to the next level. You are still getting all of the amazing features from before + the new embedded Bluetooth® for wireless cutting, which when combined with the new Design Space App for iPad® gives you the ability to go anywhere and create.
So whether I'm at baseball practice with my son, sitting at my favorite coffee shop or away from my computer I can just grab my iPad and start creating when inspiration strikes. I just pull my ideas onto a new mat with my iPad® app, and hit save when I'm done. I can finish the project when I'm home from either my iPad® or home computer.
Why Cricut?
While there are numerous cutting machines on the market none of them handle cutting quite like the Cricut Explore Air. The precision cuts, the amount of materials the machine will cut – 50+ to be exact, the ease of use, the ability to use your own images or choose from a digital library of 25,000+ images, no cartridges, no software, and so much more make this machine hands down my favorite.

Can I design on the iPad® app and still work on the same design later from my computer?
Yes! With the easy-to-use Cricut Design Space software, you can access all of your images and projects from any computer or iPad®. The software is cloud-based, so your projects will always sync to your devices.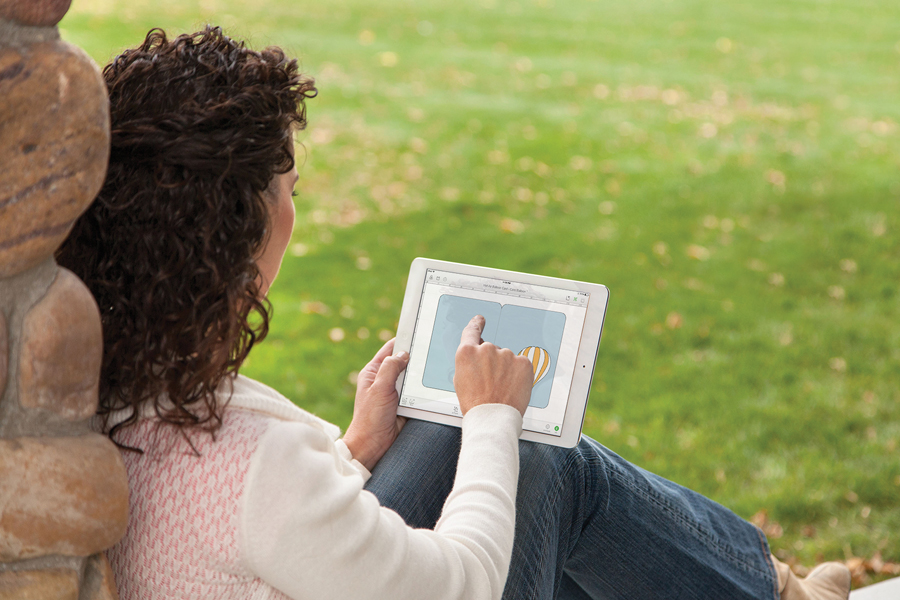 What's the big deal with the iPad app and wireless?
Uhm, hello…it's wireless! I don't know about you, but I hate having all kinds of cords showing in my craft studio. My studio happens to be the first room people see when they enter my house so it needs to be tidy. Let's not mention how many times I've actually tripped over the USB cords of my previous Explore machine, too many to actually count! Plus think about it, how nice it would be to sit outside and watch your kiddos play all while you get to create on your iPad now that the weather is getting so beautiful!
Still need to know more about why you should buy a Cricut?
Head over and read my Top 10 Reasons You Need to Own The Cricut Explore.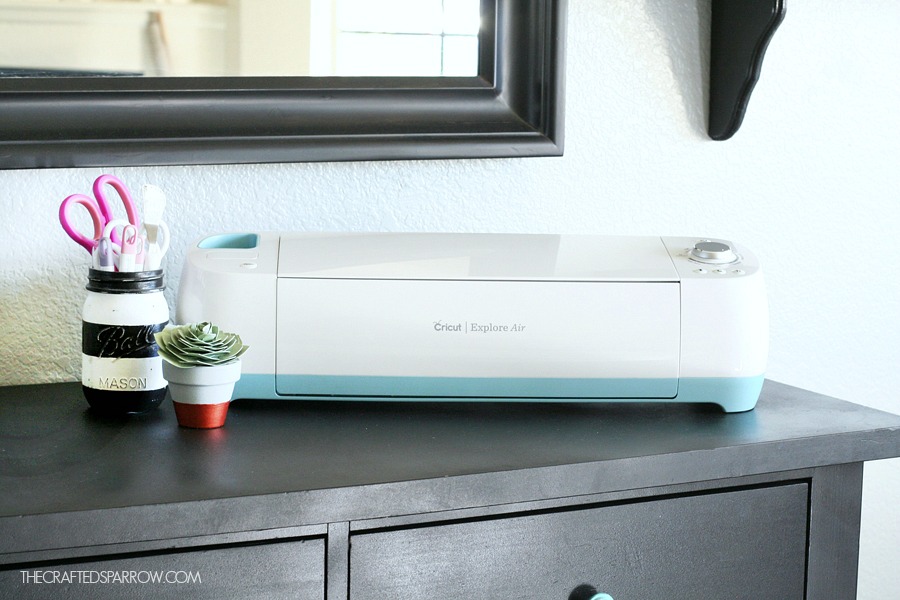 Over the next few weeks, I will be creating some fun projects with the Cricut Explore Air, showing you just how easy it is to use. I will also be hosting some fun giveaways, maybe even a brand new Cricut Explore Air!
If you don't want to wait for a shot at winning one head over to your local Jo-Ann Fabric and Craft stores or online to pick one up. Don't forget to stock up on vinyl, pens, and glitter iron-on while you're there! #cricuteverywhere

Disclosure | This post is sponsored by Cricut. All ideas and opinions are 100% my own!