DISCLOSURE | This post is sponsored on behalf of my friends at Cricut. As always, all opinions are my own. This post may contain affiliate links.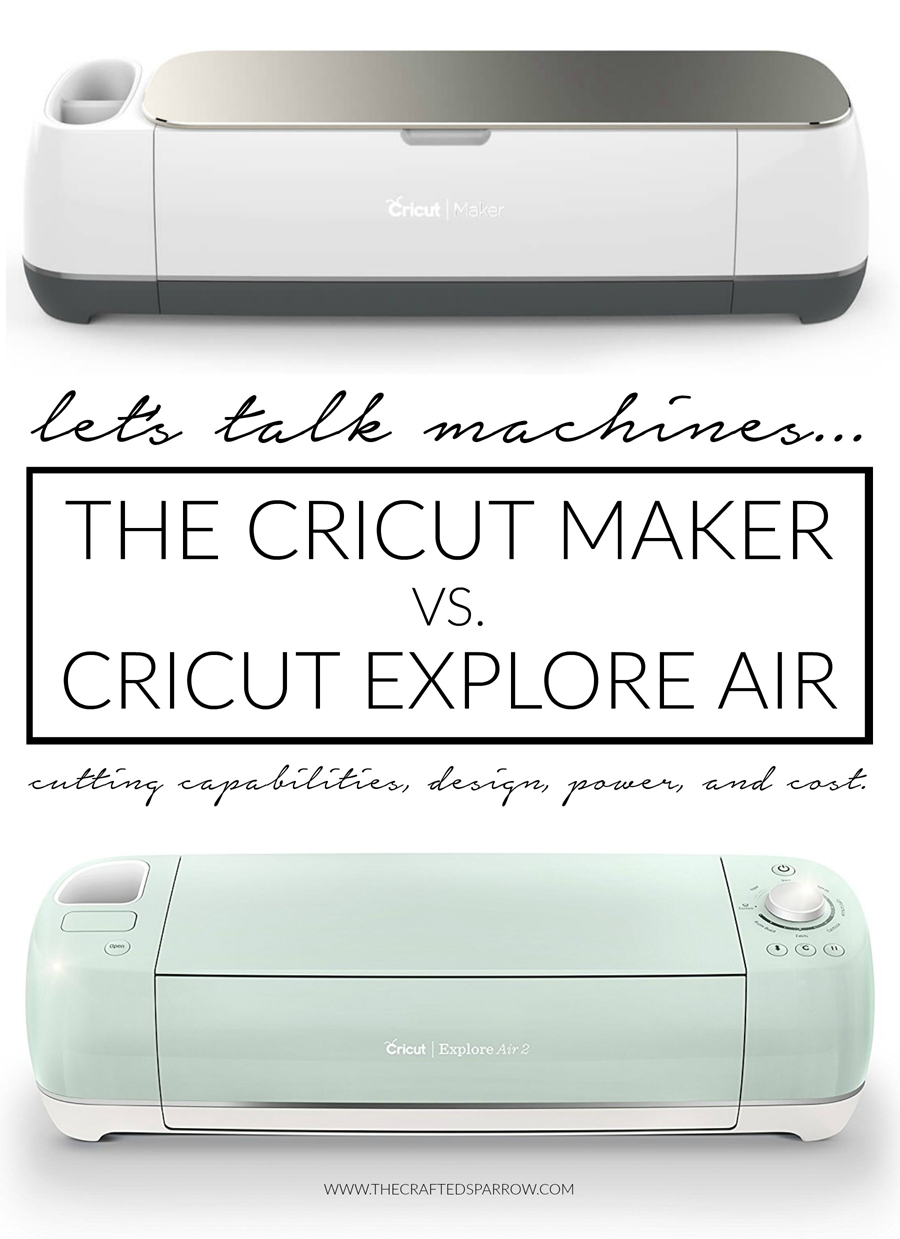 Okay, friends let's get serious…let's talk Cricut cutting machines! You probably saw that last month I was able to attend the launch in Utah for the new Cricut Maker, it was seriously so exciting and full of very excited creatives. I had a feeling a new machine was coming but I had no idea how good it would be. I mean the Cricut Explore Air 2 I just got a little while ago was already amazing, how much better could it get?! Well, today we are going to see just how the Cricut Maker VS Cricut Explore Air 2 Cutting Machines compare and hopefully it will help you decide which machine is best for you.
Let me start by saying that I absolutely love both machines and have been using the Cricut Maker for over a month now and I'm in love with it! I still love my Cricut Explore Air 2, but the Maker has stolen the show for me personally. As with all the Cricut machines that have come out over the past several years if you're personally not a crafter, or don't feel like you could use these machines…STOP RIGHT NOW…you totally can! They are the easiest machines to use, I kid you not you will be creating in minutes of pulling it out of the box. It's really that easy to set up and just start creating.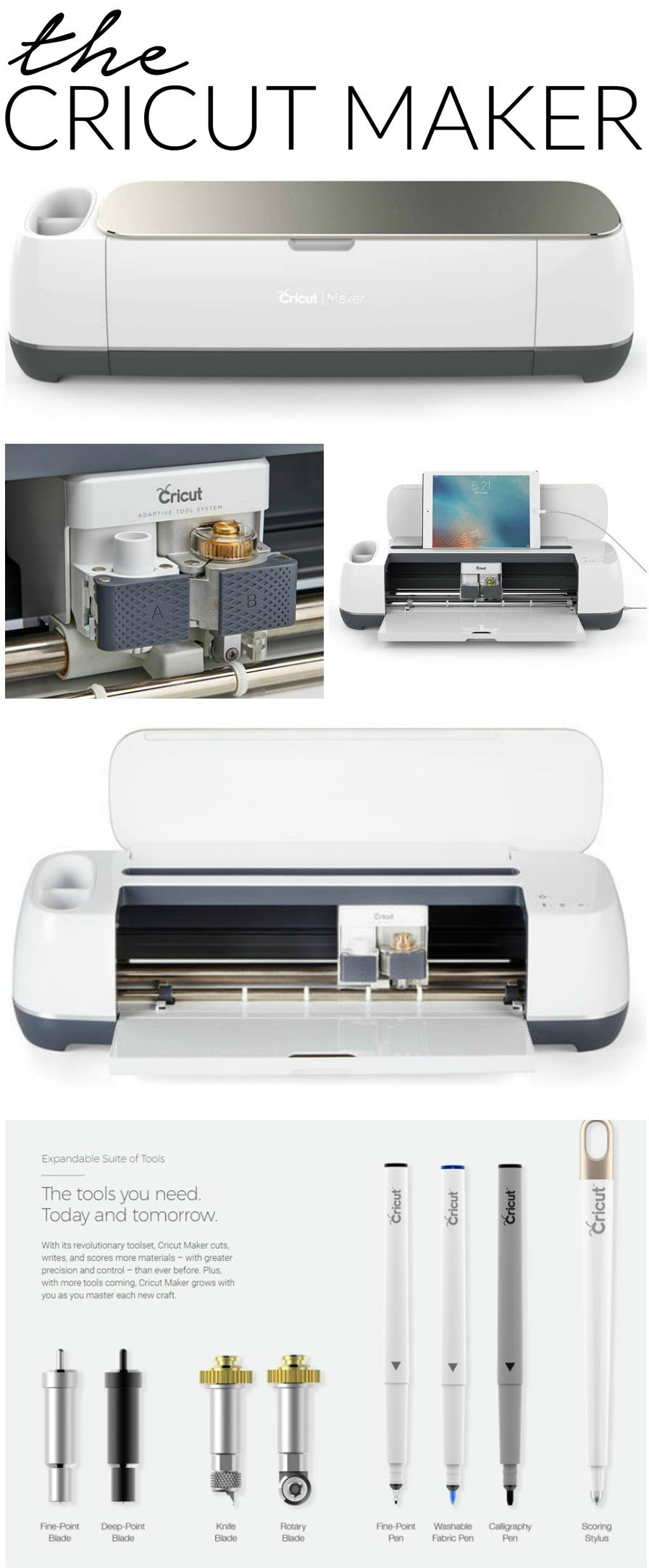 If you've previously owned a Cricut Explore you know the machines are fantastic, and while there have been updates to the Explore machines since the original launch in 2014 the new Cricut Maker is a brand new machine all on its own! To say they beefed up this machine is an understatement, the Cricut Maker possesses 10x the force behind it's cutting vs the Cricut Explore's Cut Smart 2 system. That means POWER, lot's of power…at a great price point. With its revolutionary Adaptive Tool System and an expandable suite of tools, Cricut Maker gives you the freedom to make virtually any DIY project you can imagine. Use the Rotary Blade to cut fabric for a sewing project – without backing material. Switch to the Knife Blade and cut chipboard for added dimension and depth. While the Explore machines have the ability to cut a huge range of materials, the Maker takes it even further!
PRICE
$399.99
WHAT COMES IN THE BOX
•Cricut Maker Machine
•Rotary Blade + Drive Housing
•Premium Fine Point Blade + Housing
•Fine Point Pen
•FabricGrip Mat 12″x12″
•LightGrip Mat 12″x12″
•Welcome book
•USB cable
•Power adapter
•Cricut Access free trial membership
•50 free ready=to-make projects, including 25 sewing patterns
•Materials for your first project
DESIGN & LOOKS OF THE MACHINE
Hello gorgeous! This machine by far is the sleekest cutting machine I've seen in retailers. It's neutral charcoal gray and white body are accented by a champagne metallic top and metallic detailing along the bottom of the machine. This machine is sturdy, no flimsy parts here! The size is fantastic and easy to store, it measures approximately 21.5″ wide x 7″ tall x 6″ deep. You may have noticed that the Maker doesn't have the smart dial like the Explore, now you will select from a list of materials in Design Space. Another change that is different from the Explore to the Maker is the accessory / tool slots on the side of the machine are deeper, perfect for holding the knife / rotary blades for quick use and they are rubber lined. The tool tray that is on the Explore when both doors are opened is still on the Maker, just better. It's got a great diamond embossed pattern and great storage for blades and tools. The Maker also has a tablet / device tray on the top of the machine to hold your iPad or tablet for creating on the go or at home (or for binge watching Netflix while creating). It also has a super handy USB port on the side of the machine, this is such a great feature…it allows for charging of your device so you don't have to stop creating or plugging in the new Cricut Bright Pad.
ROTARY BLADE
Say what?! Yep, a rotary blade. That means you're able to cut fabric without a backing, this includes all kinds of felt! It also means that this machine is perfect for sewers, or first-time sewers. The unique way Cricut has developed this blade is not only stunning but genius. The new adaptive tool system allows these geared blades to give you the best precision when cutting. Trust me when I say there are so many possibilities for cutting materials with this blade, every day they are testing new fabrics and materials which allow the list of cuttable materials to grow. Pair this blade with all the new Design Space sewing projects available and it's a match made in heaven. Less fabric waste, and the ability to cut fabric in half the time.
KNIFE BLADE
While the knife blade is still not yet available, it is coming and soon! This blade is another game changer when it comes to considering a cutting machine. Think X-ACTO knife, but one that does all the work for you. If you're more of a DIY'er and love the possibility of cutting wood, this machine and blade are for you. The knife blade has the capability to cut 2.4mm (3/32″ in depth). While the Explore machines have the deep cut blade, the knife blade gives the opportunity to cut through dense materials like basswood. I've seen it done and it's amazing. I have a ton of projects on my to-do list waiting for this blade to get released. What else will the knife blade cut? How about thicker leathers, balsa wood, mat board, basswood (like I mentioned), and so so much more. The knife blade will not come with the purchase of the Maker but will be sold separately, it should be available sometime in October of 2017.
SEWING PATTERNS LIBRARY
I mentioned above with the rotary blade it has made sewing for beginners and experienced sewers a dream. Along with the new rotary blade and library of sewing patterns, there is also a new washable fabric pen to eliminate guesswork and know precisely how pattern pieces fit together. Let the machine cut and mark all the pieces, then just sew! Cricut teamed up with Simplicity to bring you 100's of patterns.
TOOLS
There are a few items that are specific and only available with the Cricut Maker. This includes the knife blade and rotary blade. There are new tools already in the works that I've heard will continue to roll out as soon as they are ready, I wonder what they'll be? Don't worry, you can still use your Explore fine point blade and deep cut blade housings and blades with the Maker. Both machines accept the pens and stylus tool as well. Also, there is a portable cartridge device that will still allow you to use your previously owned cartridges and download them to Design Space.
WHAT COMES IN THE BOX
• Cricut Explore Air 2 Machine
• Built-in wireless Bluetooth®
• Cricut Design Space™ software & app
• German carbide premium blade
• USB cord and power cord
• Accessory Adapter
• 100+ free images
• 50+ free project ideas
• Getting started guide
• Pen & cardstock sample
• Cricut® 12 in. x 12 in. StandardGrip cutting mat
DESIGN & LOOKS OF THE MACHINE
Sleek and compact! The Explore Air 2 comes in a variety of colors, but the mint color is the only color available I believe through cricut.com. Other colors available at other retailers: Pink, Gold, Blue, Coral, Matte Black (yes please), and Periwinkle. The machine still measures the same as the Maker at approximately 21.5″ wide x 7″ tall x 6″ deep. The Explore Air 2 has one cup holder and a slot for inserting your previously owned cartridges. It also has great storage for tools and blades when the doors are open.
FEATURES
The Explore Air 2 is up to 2x faster than the original Explore machines. You can select Fast Mode when you need to cut something quickly. You can select from over 3,000 ready-to-make projects in Design Space and make quick cuts from the extensive image library. You have the ability to create on your computer, tablet or smartphones. The Explore Air 2 has embedded Bluetooth® for wireless cutting. It has the ability to cut over 100 materials with the help of the Smart Set dial.
TOOLS
The Explore Air 2 can use both the fine point blade and deep cut blade and housing. It also has a double tool holder for cutting and writing or cutting and scoring in one step.

So here it is, my honest opinion and review of which machine you should buy!
The truth is it really just depends on what kind of crafter or creative person you are. If you're a huge paper crafter and strictly stick with lightweight easy to cut materials like paper you probably want to go with the Explore Air 2. If you're more of a DIY'er and looking for the ability to create maybe more home decor and projects with way more materials you will want to buy the Maker. If you're a sewer then the Maker is where it's at! Both machines are amazing and I love them both!
There is also the subject of cost. While the price difference isn't astronomical it is a price difference, but when you look at the features and power between both machines it makes sense to have the increased price with the new Maker machine. The Explore Air 2 is $170 cheaper for the machine alone (not a bundle) so this might be an awesome option for someone who doesn't have a larger budget or even a person who isn't sure if they'll use it enough. Although, I highly doubt that once you use any Cricut machine for the first time you won't just start using it all the time because it's that amazing and makes creating 100x easier! Don't worry, the Explore Air 2 is not going anywhere and just because the Maker hit the market doesn't mean it's obsolete or will be any time soon.
I would buy the Cricut Maker hands down every day of the week! I own both of these machines currently and use them both, but I definitely use my Maker more now because of the increased ability to cut way more materials and those amazing knife and rotary blades options. I hope that was helpful, if you buy a machine I'd love to know what you got so be sure to comment below!
If you found this post helpful be sure to check out these other great Cricut posts and be sure to pin them!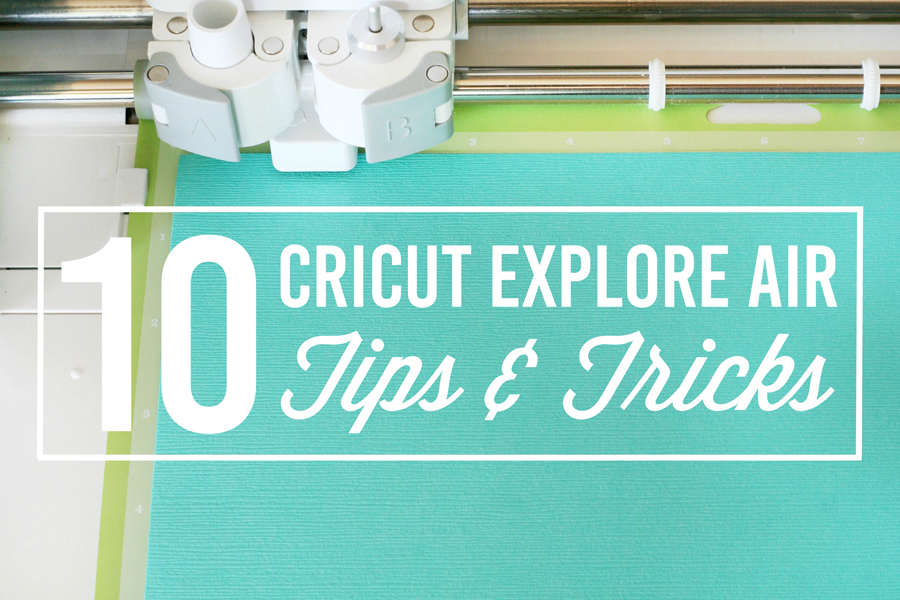 10 Cricut Explore Air Tips & Tricks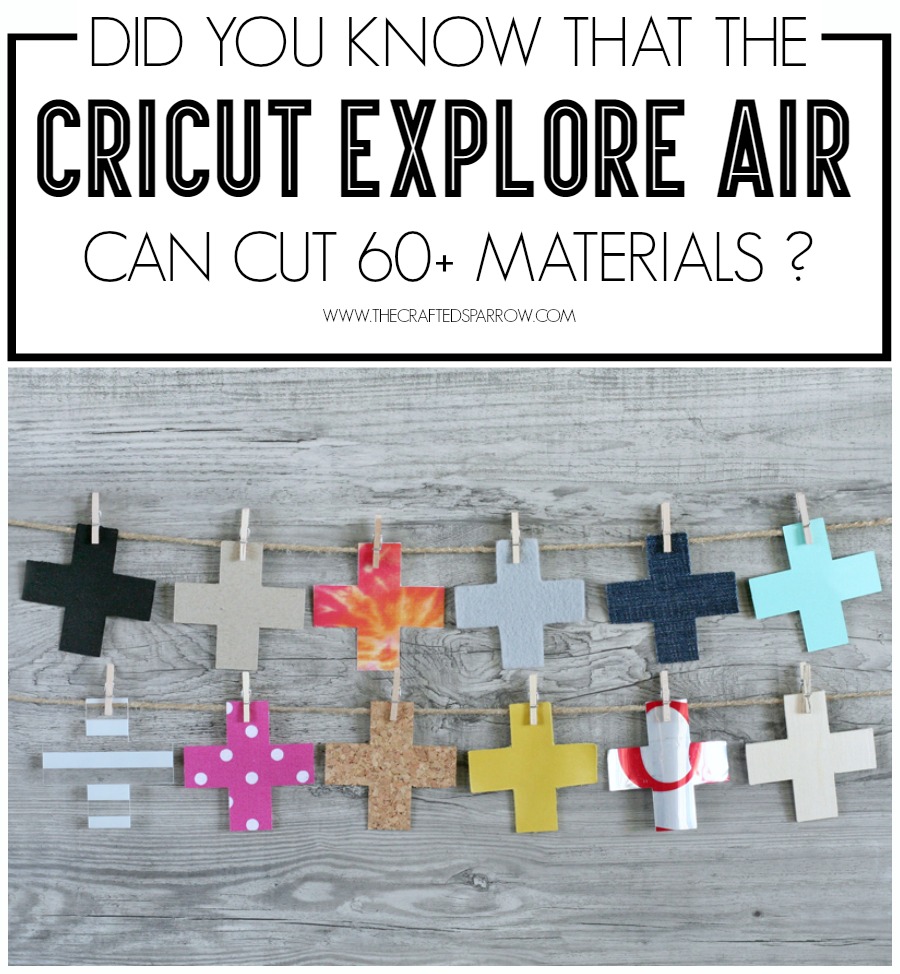 Cricut Explore Air: What Can It Cut?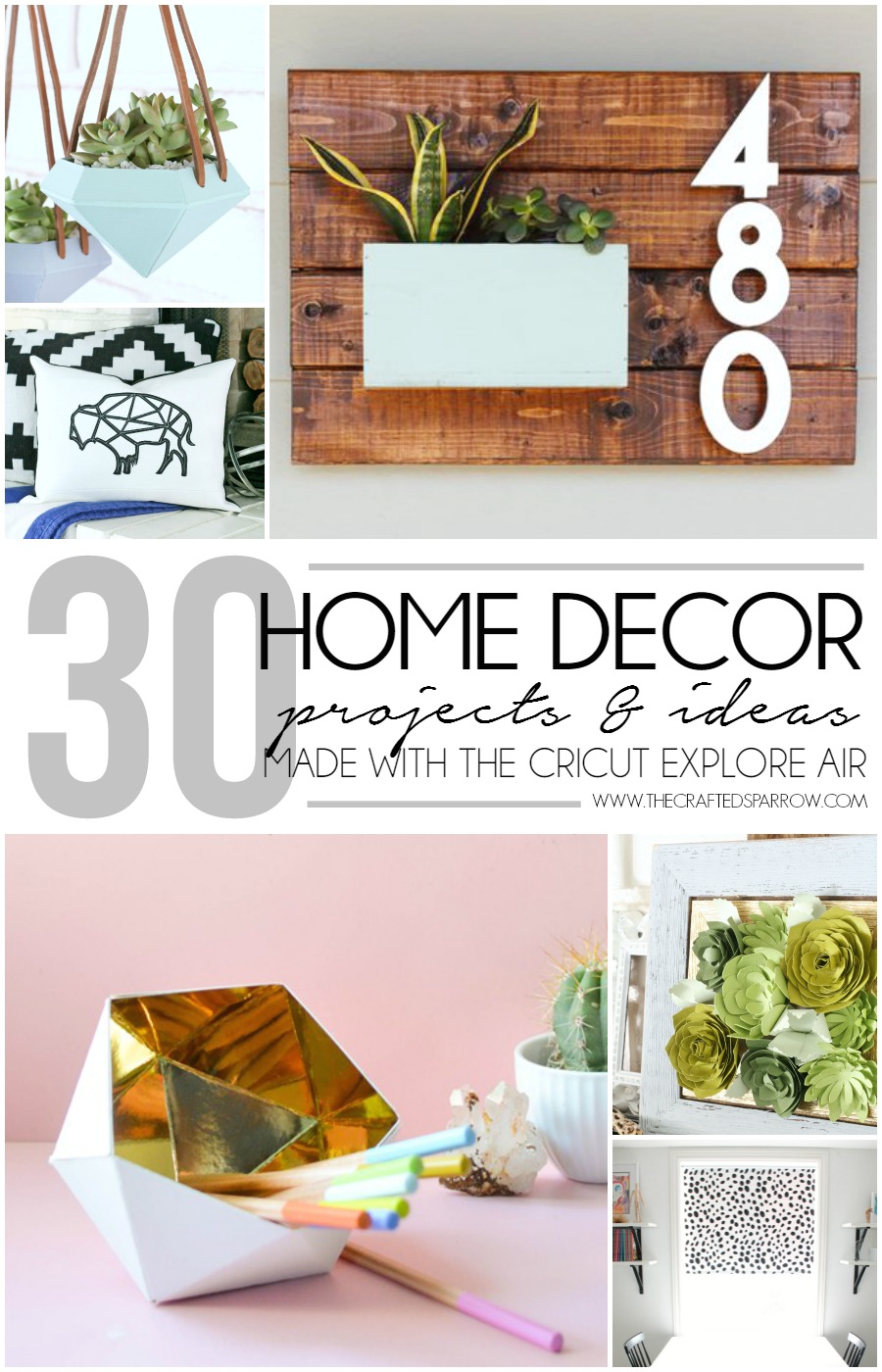 30 Home Decor Projects Made with The Cricut Explore Air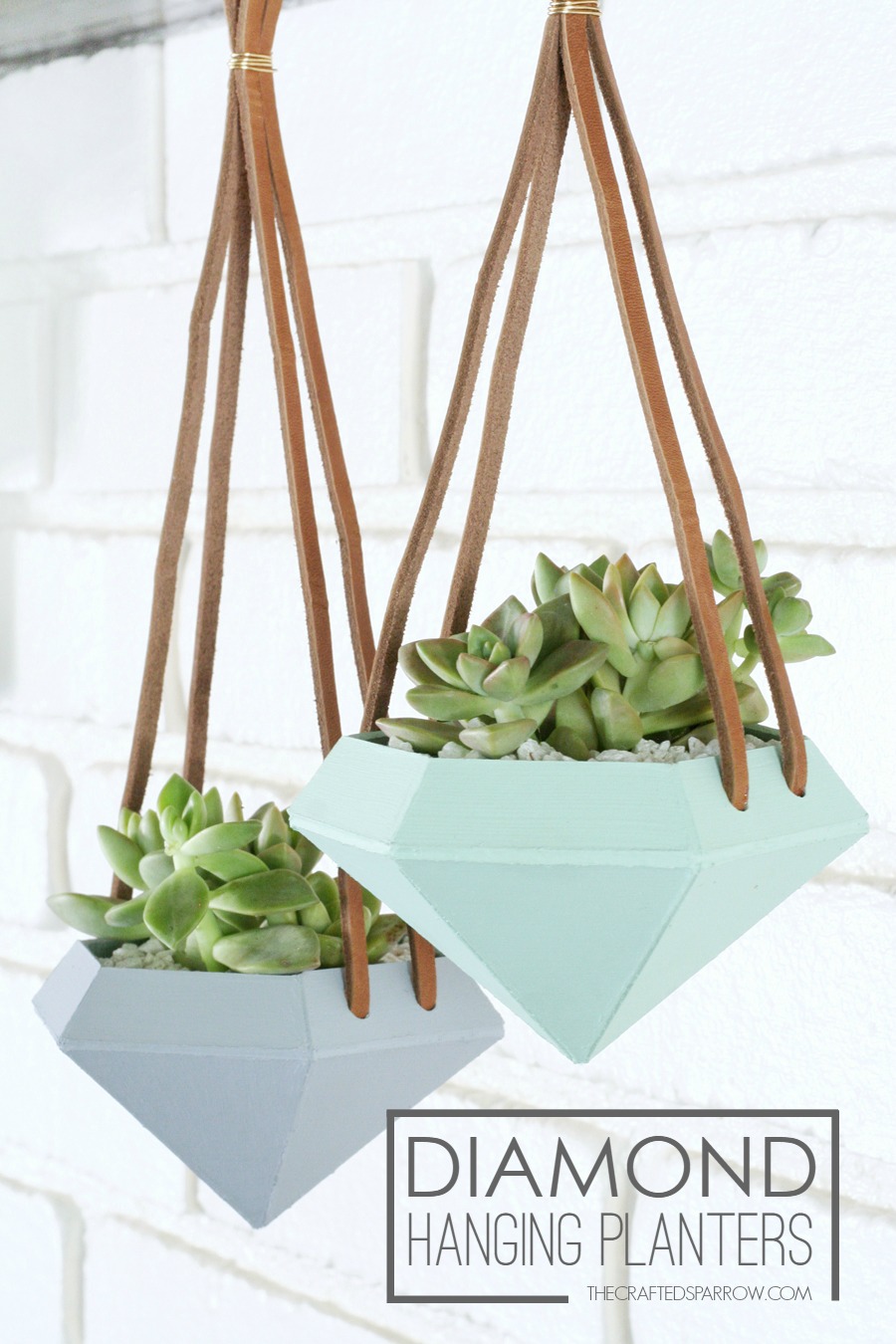 Diamond Hanging Planters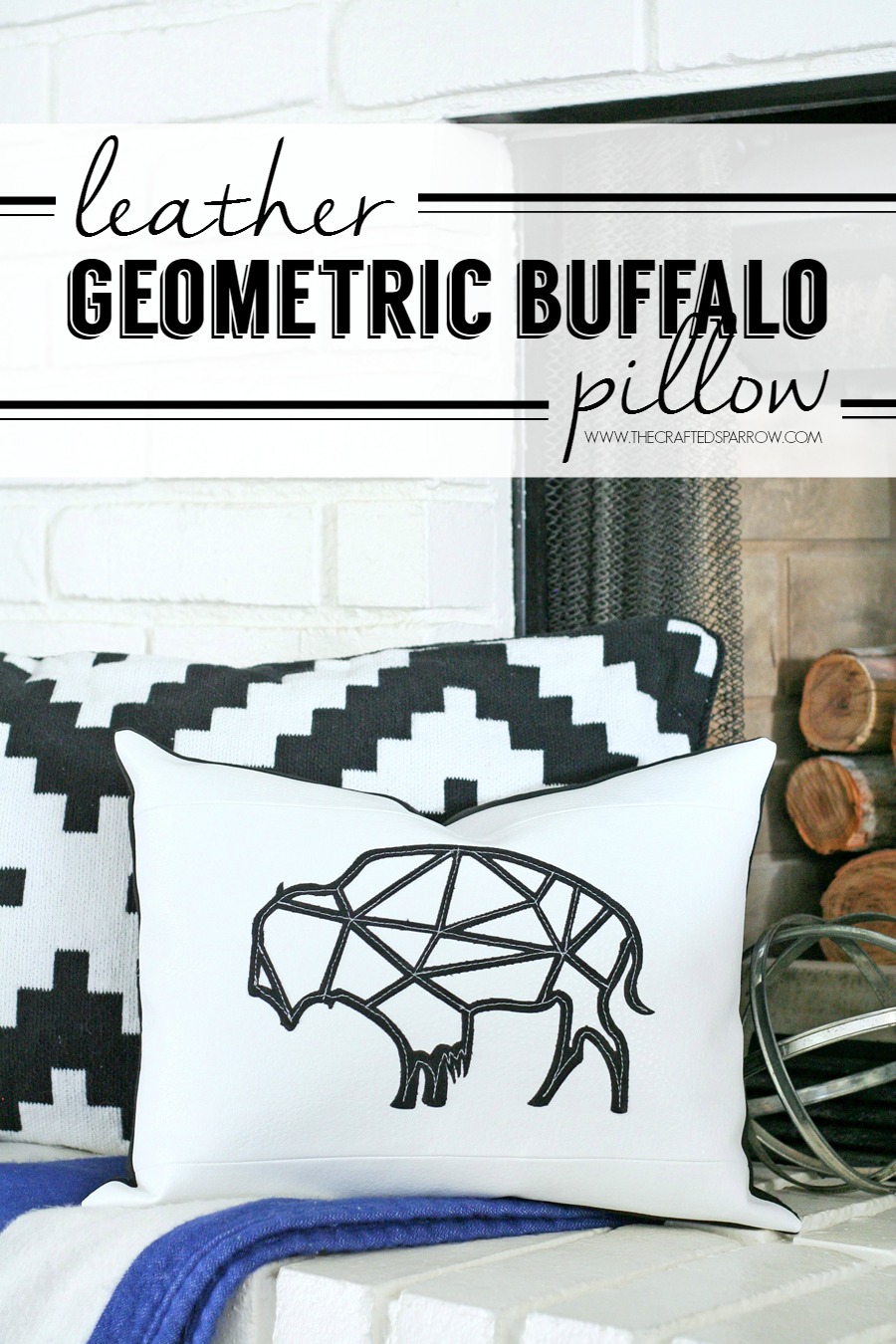 Leather Geometric Buffalo Pillow
This is a sponsored conversation written by me on behalf of Cricut. The opinions and text are all mine.