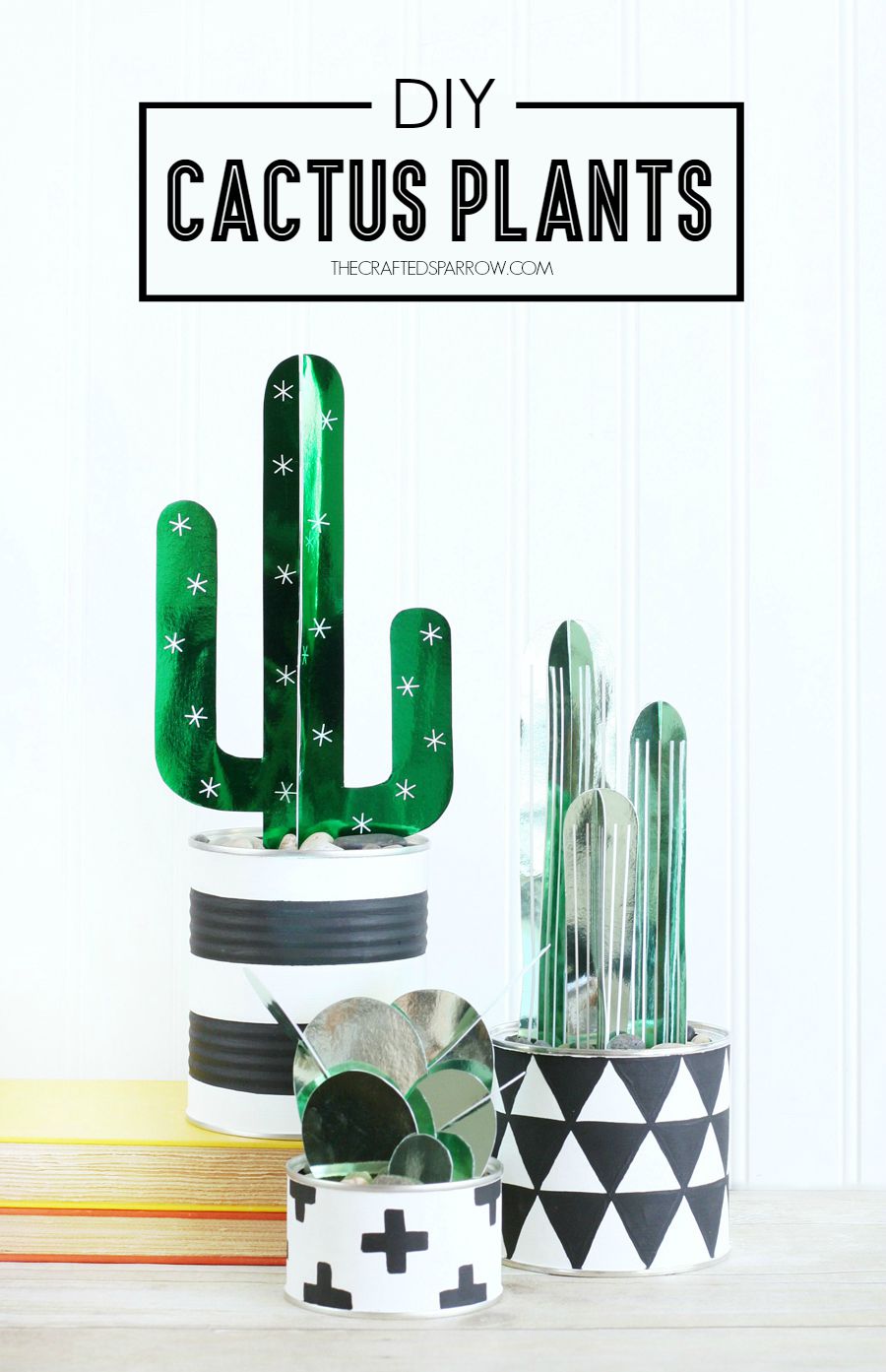 There is something about the beauty of cactus, whether they are in the desert as you drive past them on the open road or when you're shopping your local garden center and see those cute little cacti begging for you to take them home, they are beautiful plants. I'm quickly finding a true love for these plants since it's extremely hard to kill them, but having them indoors with cats and two rowdy boys just doesn't sound like a good idea. Can you imagine hearing "bombs away, incoming grenade!" or "shhh, don't tell her I'll get the tweezers". I thought it would be fun to make some DIY Cactus Plants that I could use for parties or to brighten my craft room that is undergoing a new look, they would even make a super cute gift for someone. Bonus, they won't hurt anyone.
Supplies:
MINC Foil Applicator
MINC Foil, Mint or Emerald
MINC Transfer Fold (the plastic sleeve that comes with the machine)
Scissors
Glue stick or tape runner
Free printable cactus templates, found HERE
Small decorated tin cans or planters
Filler to hold up plants, uncooked rice or fish tank gravel works great
To complete this project you will need to have a laser printer to print the printable for foiling, if you don't own a laser printer you can take the file to your local copy shop to have it printed there. I printed this project on white cardstock to keep them sturdy.
Start by printing the free printable cactus templates of your choice found HERE. You will need to print 2 of each cactus printable to create your dimensional plant. Depending on which cactus you choose be sure to see if there is a front and back version, the only ones with this option are the saguaro and prickly pear. Those two are mirrored images and will fit together better later, the rest you will just print two of and they will fit together perfect. If you will be foiling your plants like I did you will want to print the black and white templates. For those of you who don't own a MINC machine YET don't worry I've got you covered, I've included a printable colored version closely matching my foiled plants. Enjoy.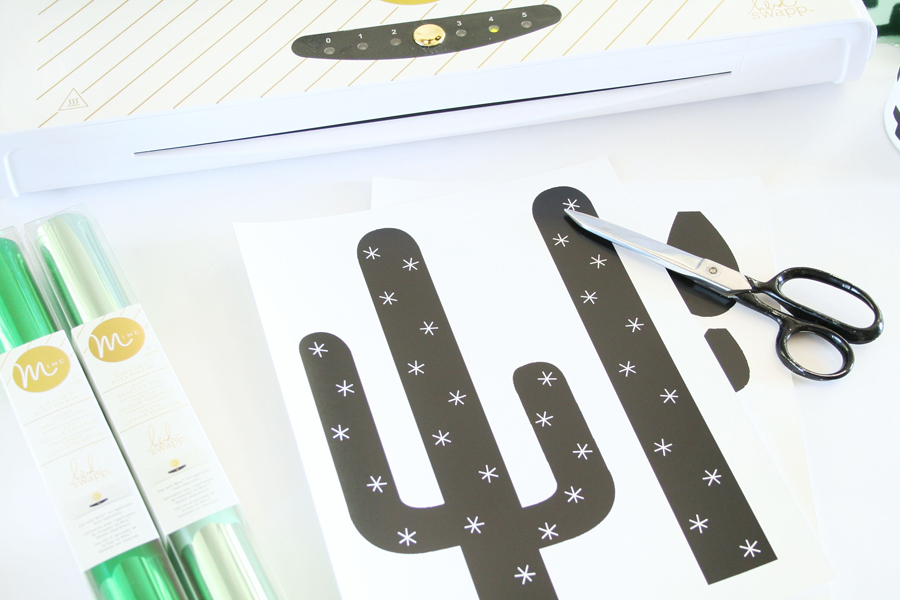 Turn on your machine and set it to the "4" setting. Place your foil covered print inside the plastic sleeve and send it through the Minc.
Once each cactus print is foiled you will need to cut them out. Remember you should have double of everything for layering so that all sides are foiled or printed.
When everything is cut out just use a glue stick or tape runner to adhere the two matching pieces together.
To assemble the cactus, you will need to cut slits and slide the two pieces together.
For the larger cacti, you would cut a slit on one piece down the center of the top, and a slit on the second piece in the center of the bottom of that piece. The pieces should fit together flush at the tops. For the prickly pear cactus just cut the slits where you want to add another piece.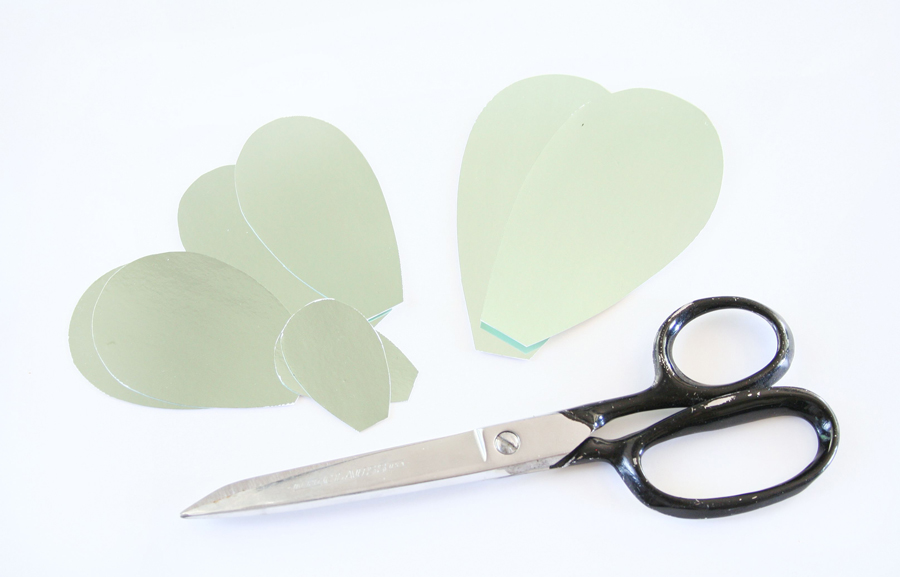 I added my DIY Cactus Plants to some painted tin cans. I love using tin cans for things like this, they are so fun to decorate. You can see some larger ones HERE.
I just filled the cans with some uncooked rice, this allows the plant to stand up. I filled the cans almost to the top with rice. Then I topped it with small river rock stones from my backyard to give it some earthiness.
I kept with fun geometric patterns and black and white on the little planters to pair with these little DIY plants. These fun things are going to look so cute in my new craft room, I love how they turned out.
Tell me, are you a huge fan of the cactus and succulent trends or do you hate it?
Here are a few of the other fun projects I've created with the Minc machine, be sure to check them out!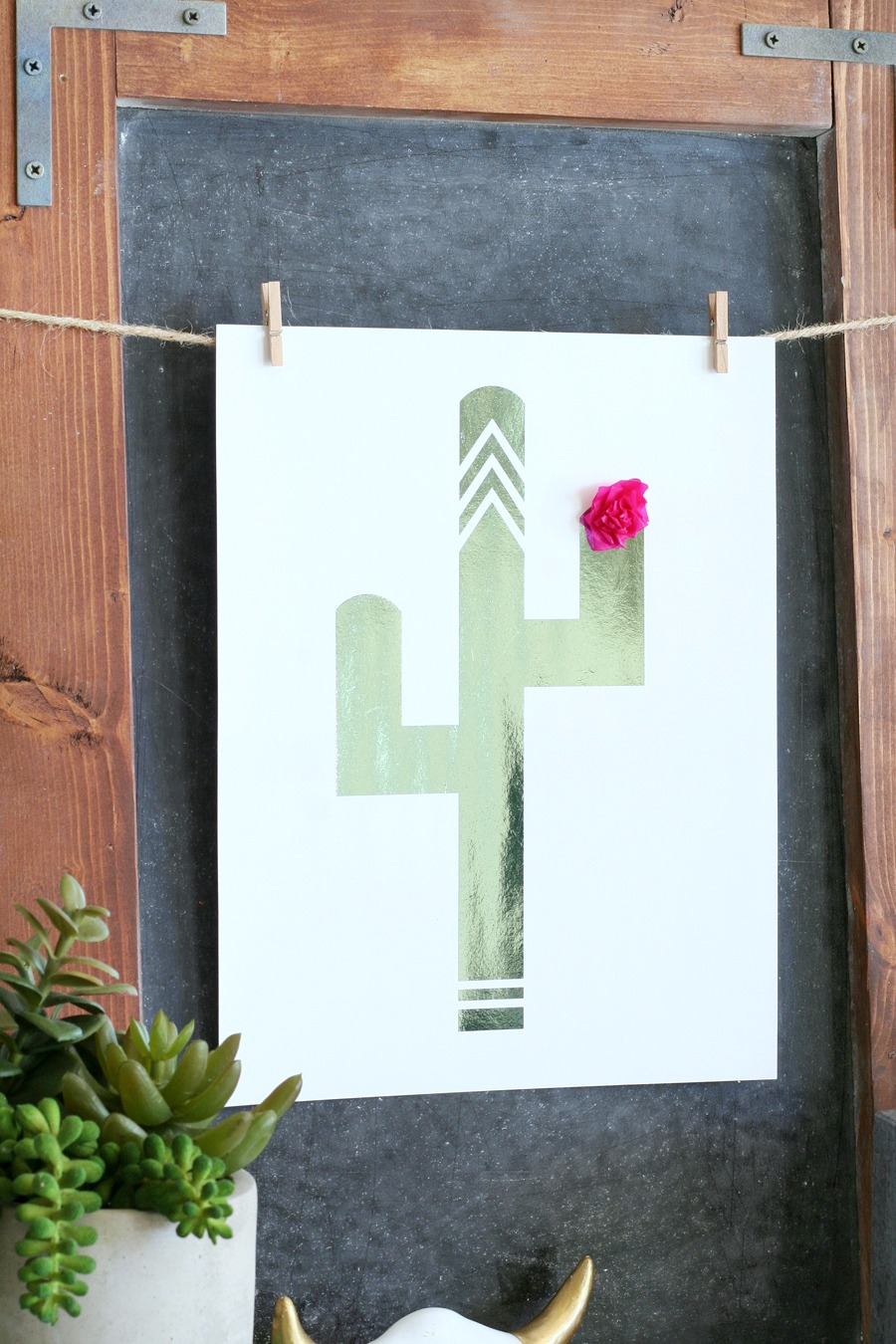 Foiled Cactus Prints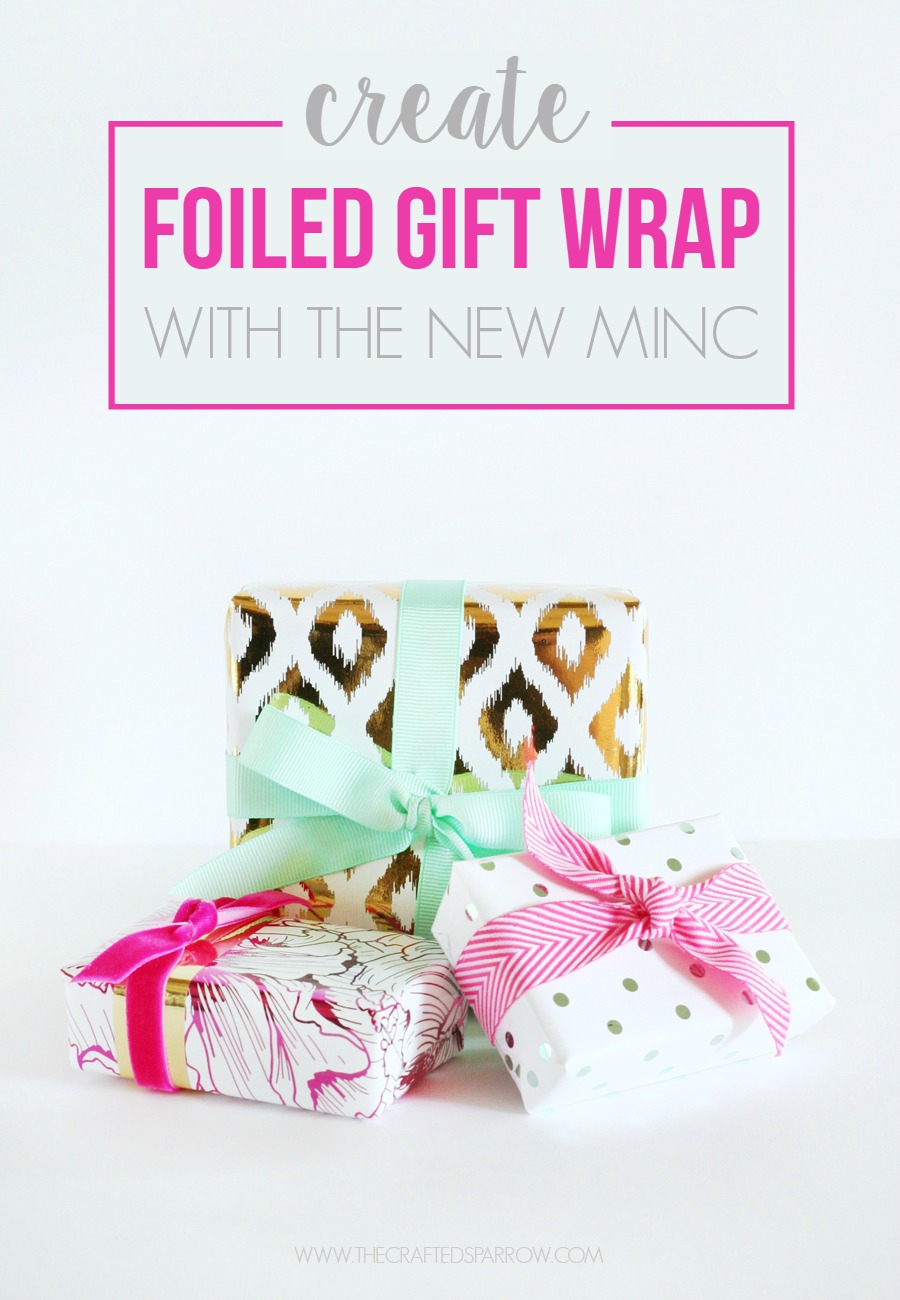 Metallic Foiled Gift Wrap
Be sure to stay up to date on all the latest MINC product releases and information by following Heidi Swapp!
Facebook | Instagram | Twitter | Pinterest
Disclosure | This post was sponsored by Heidi Swapp and American Crafts. All opinions and ideas are 100% my own. Post may contain affiliate links.