DISCLOSURE | This post is sponsored on behalf of Floracraft® Make It: Fun Crafts®. All opinions and ideas are 100% my own. This post may also contain affiliate links.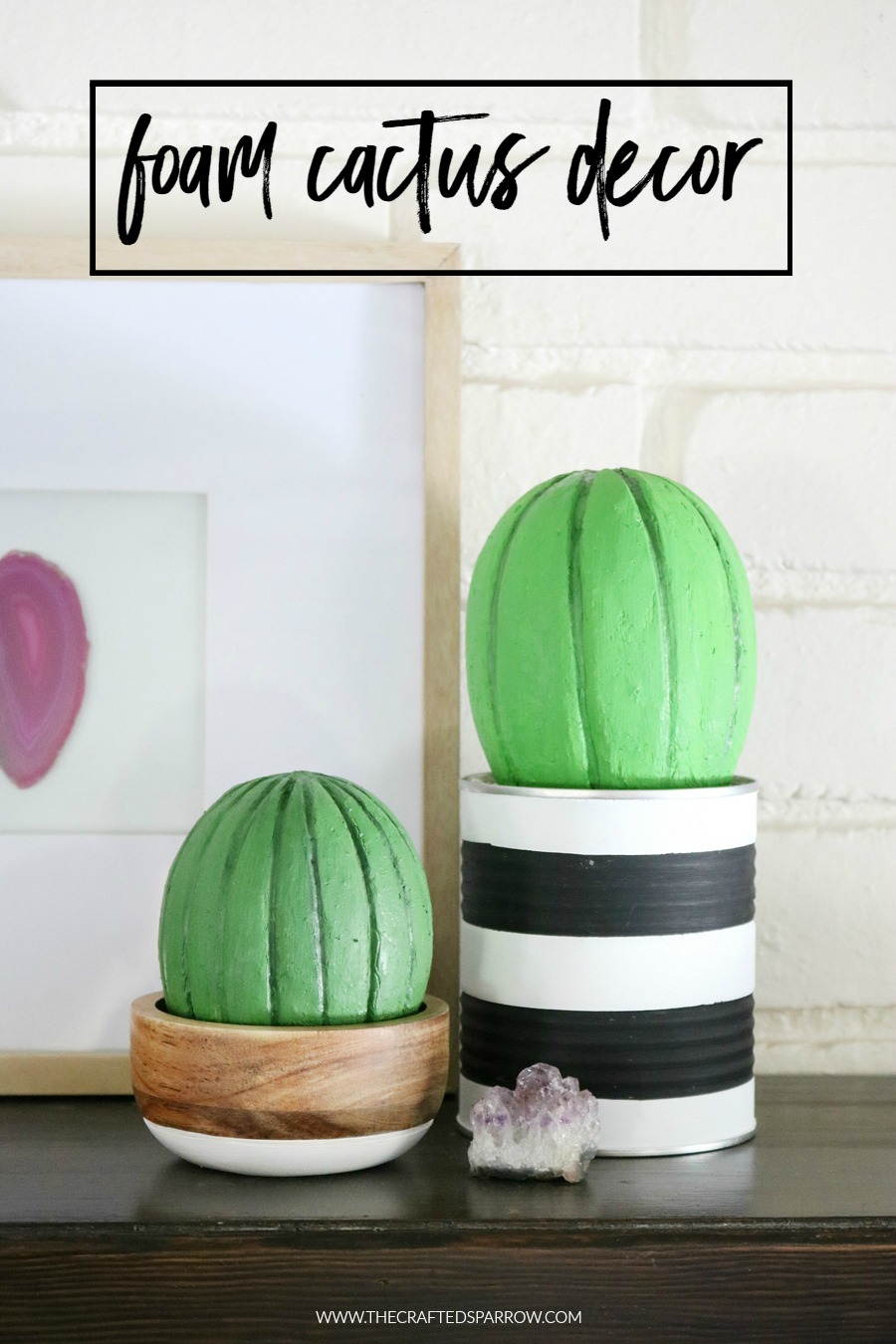 With spring just around the corner, it's time to start freshening up some of my decor. I have a few room refreshes I'm working on and I'm trying to break out of my comfort zone of just neutral decor and add pops of color into the mix. This month Make It: Fun Crafts® challenged us to use their foam eggs to create a fun project idea. I don't typically decorate for Easter so I went another direction and that was, of course cactus decor, my fave!
Supplies:
Make It: Fun Crafts® Foam Eggs
Make It: Fun Crafts® Smooth Finish
Sandpaper
DecoArt Americana Acrylic Paint
Foam Brushes
Floracraft Foam Tools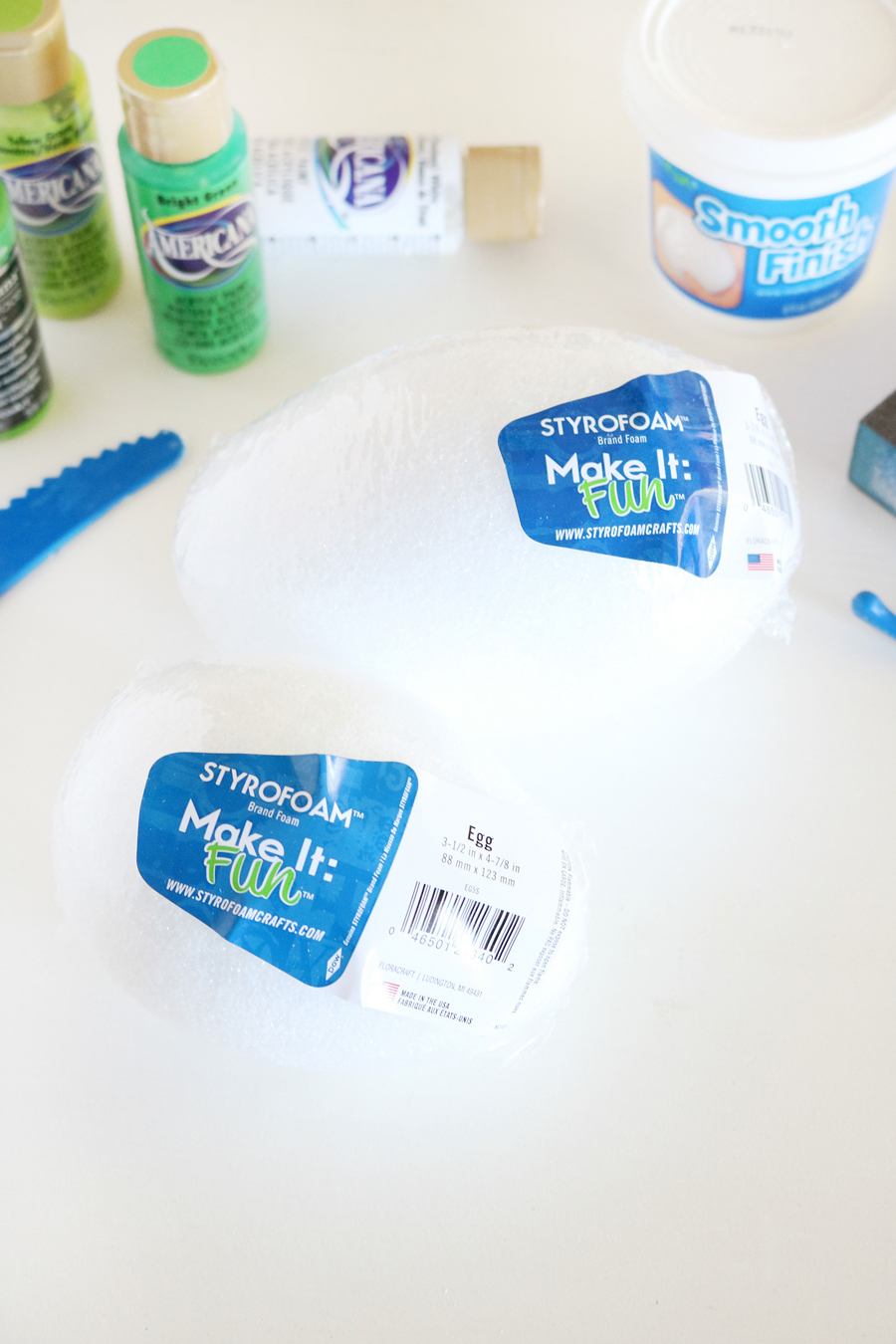 For this project, I used two different sized eggs, one larger than the other. It's up to you what size eggs you use and how big you want the foam cactus to be.
First, apply smooth finish product to the foam eggs following package instructions. I applied the smooth finish with my fingers this time since my foam was a curved piece. If it's flat I usually use a plastic putty knife. Let each coat of smooth finish dry completely before applying the next coat. I only needed two coats for this project.
Once everything is dry I used a sanding block to sand it smooth. I then used one of my plastic foam tools to create the indented lines on my foam cactus.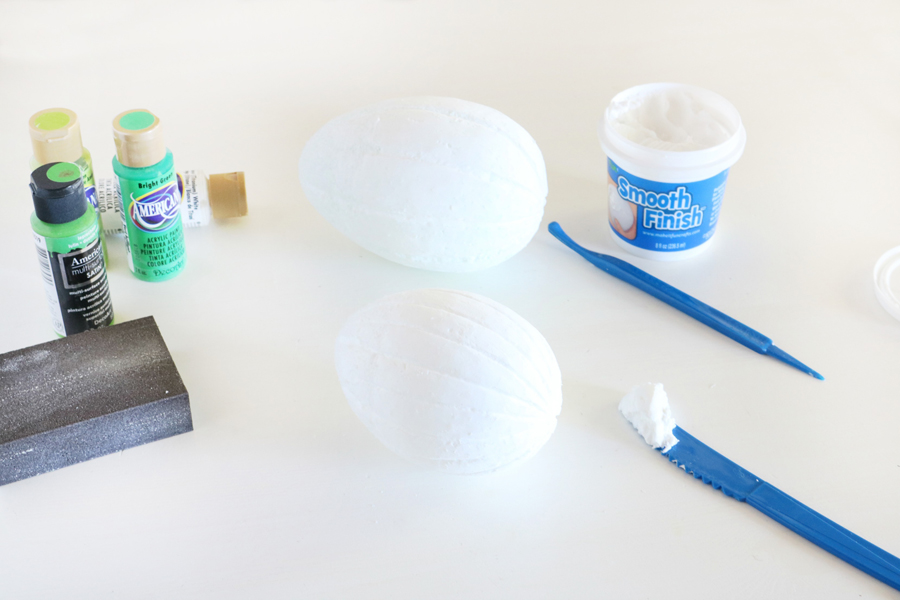 Using my favorite DecoArt acrylic paints I painted each foam piece. I used two different shades of green so each foam cactus would vary slightly. If you want to create a little dimension you can use the opposite color inside the indentation lines.
Once everything is dry you're ready to put them into cute containers.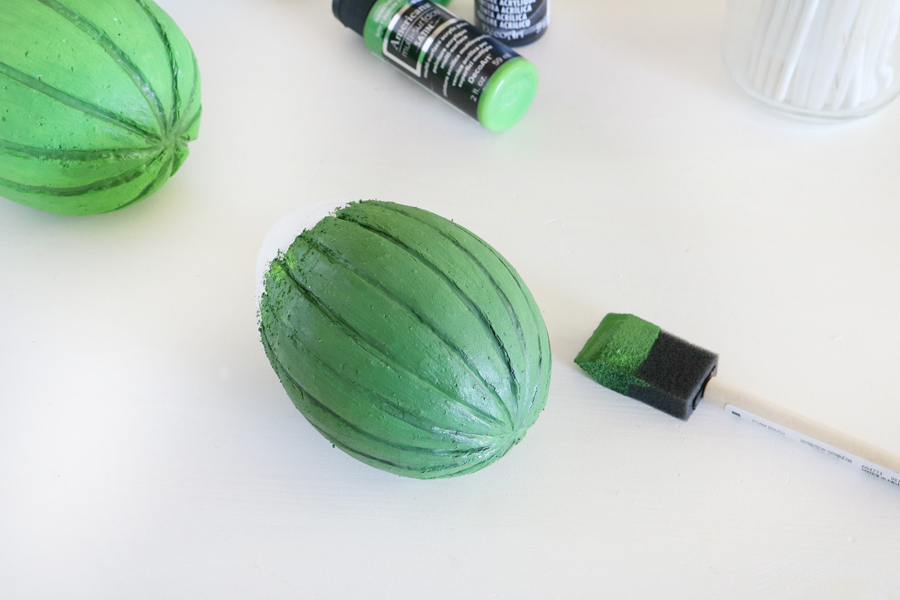 I used a small wood bowl and a recycled painted tin can with some white fish tank gravel and they look perfect. I thought about adding some small pink flowers to the foam cactus, but for now I think I will leave them as is. I love the pop of green with my black and white decor.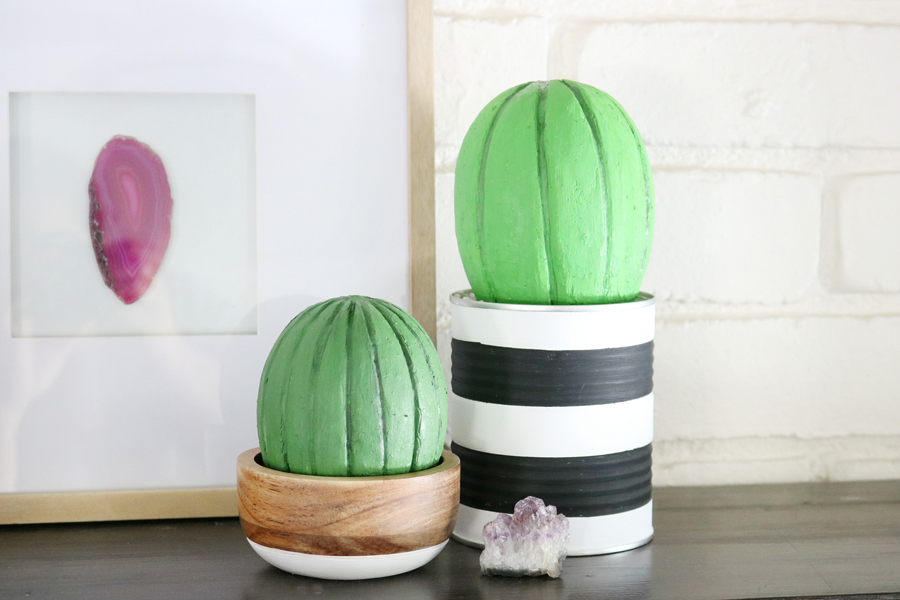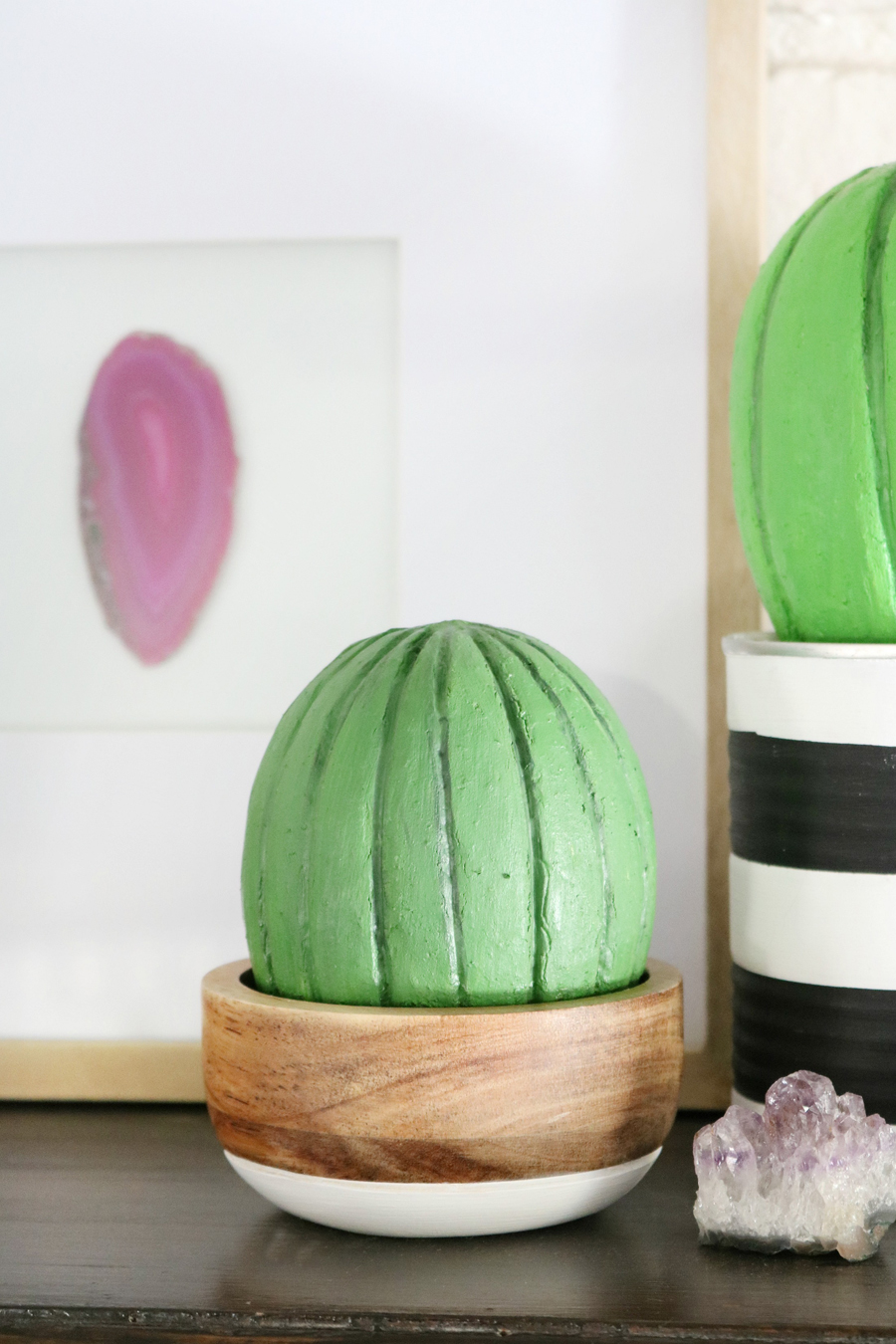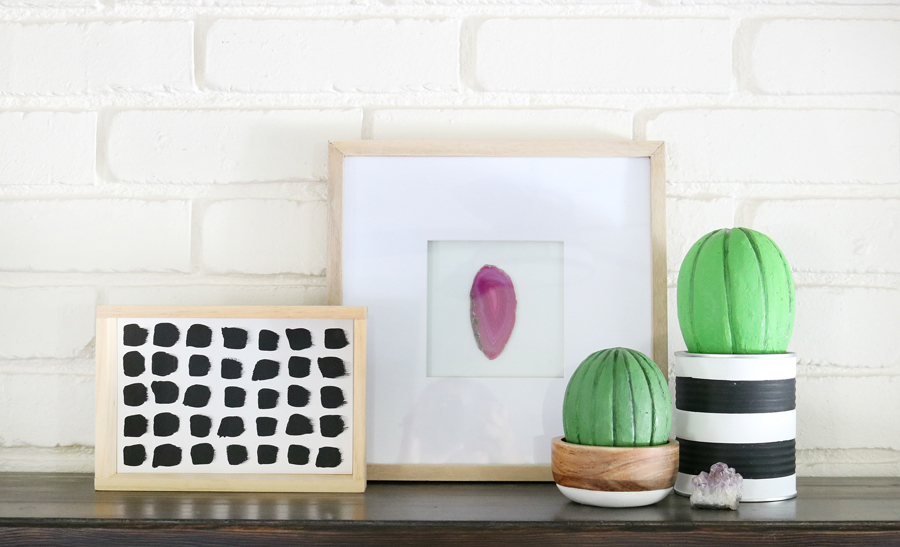 If you loved this idea be sure to check these other projects out…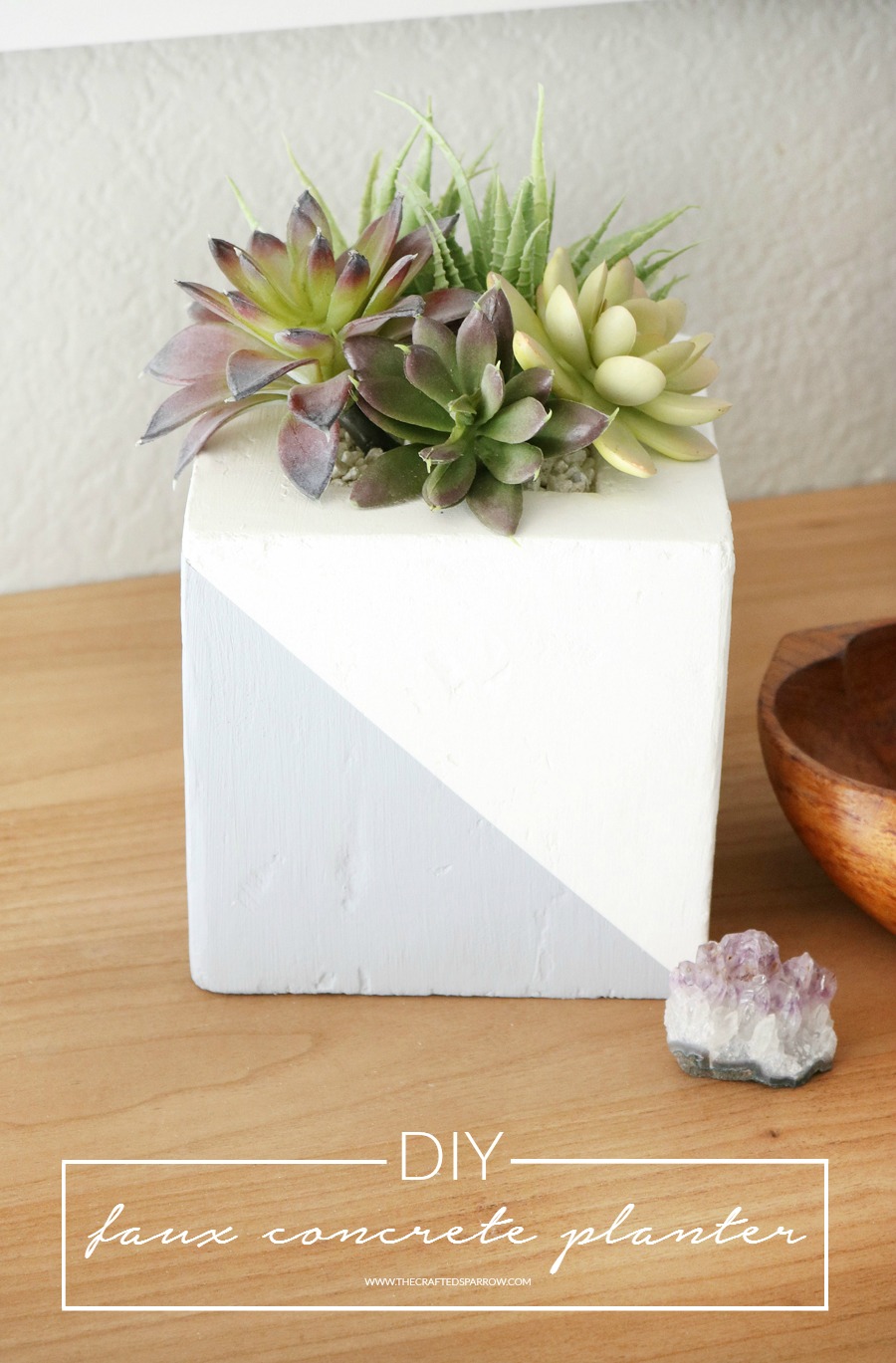 DIY Faux Concrete Planter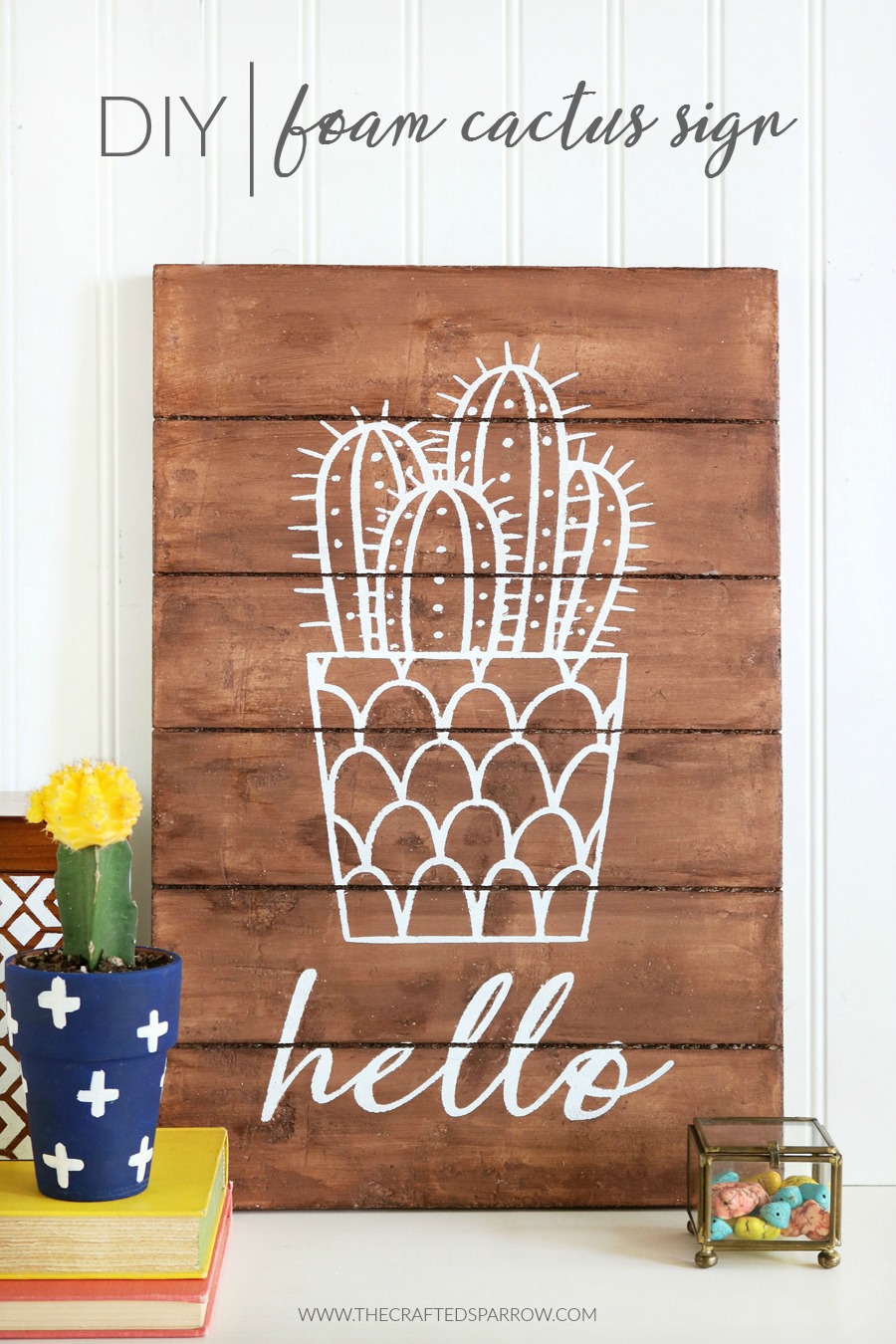 DIY Foam Cactus Sign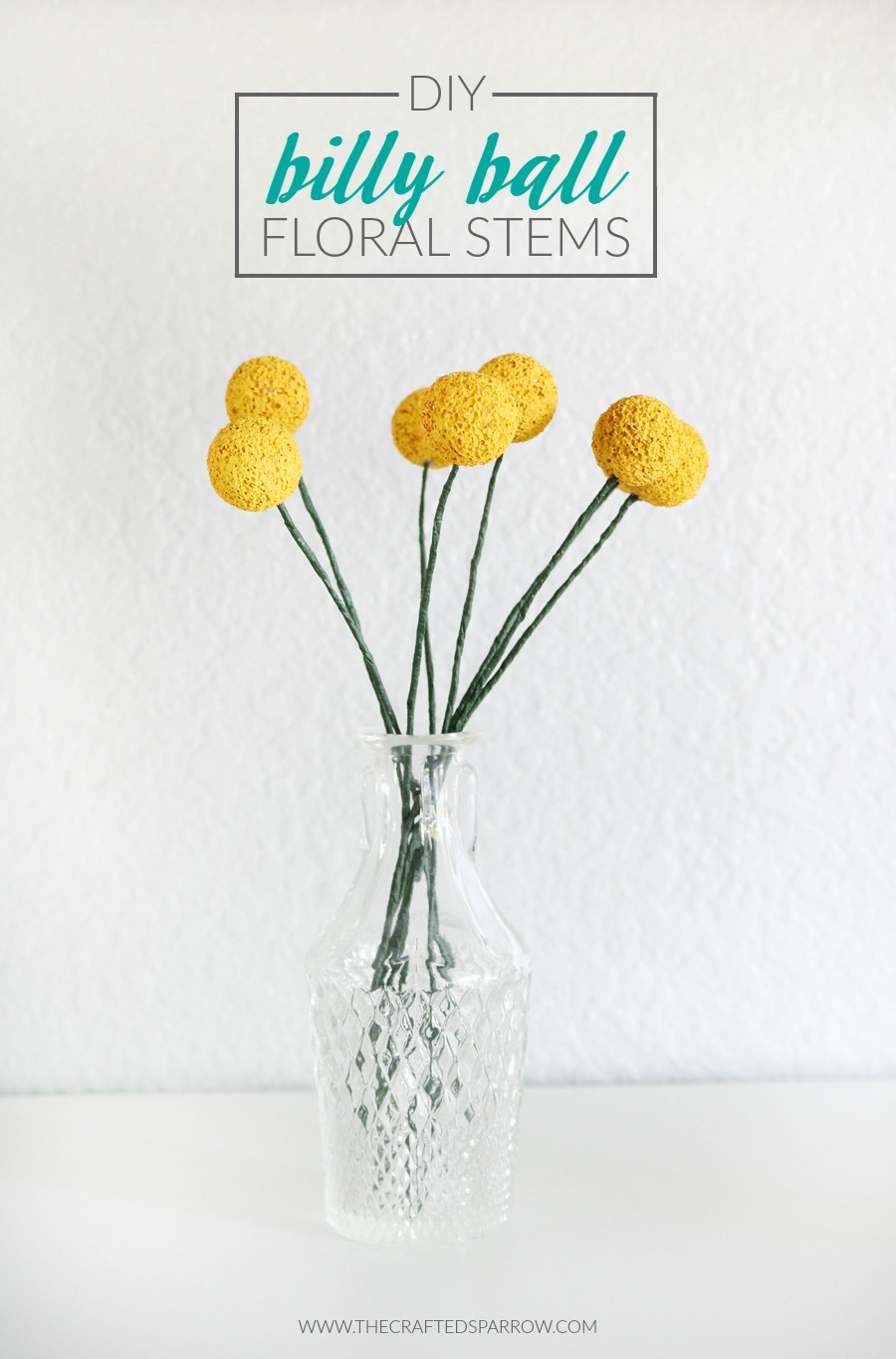 DIY Billy Ball Floral Stems