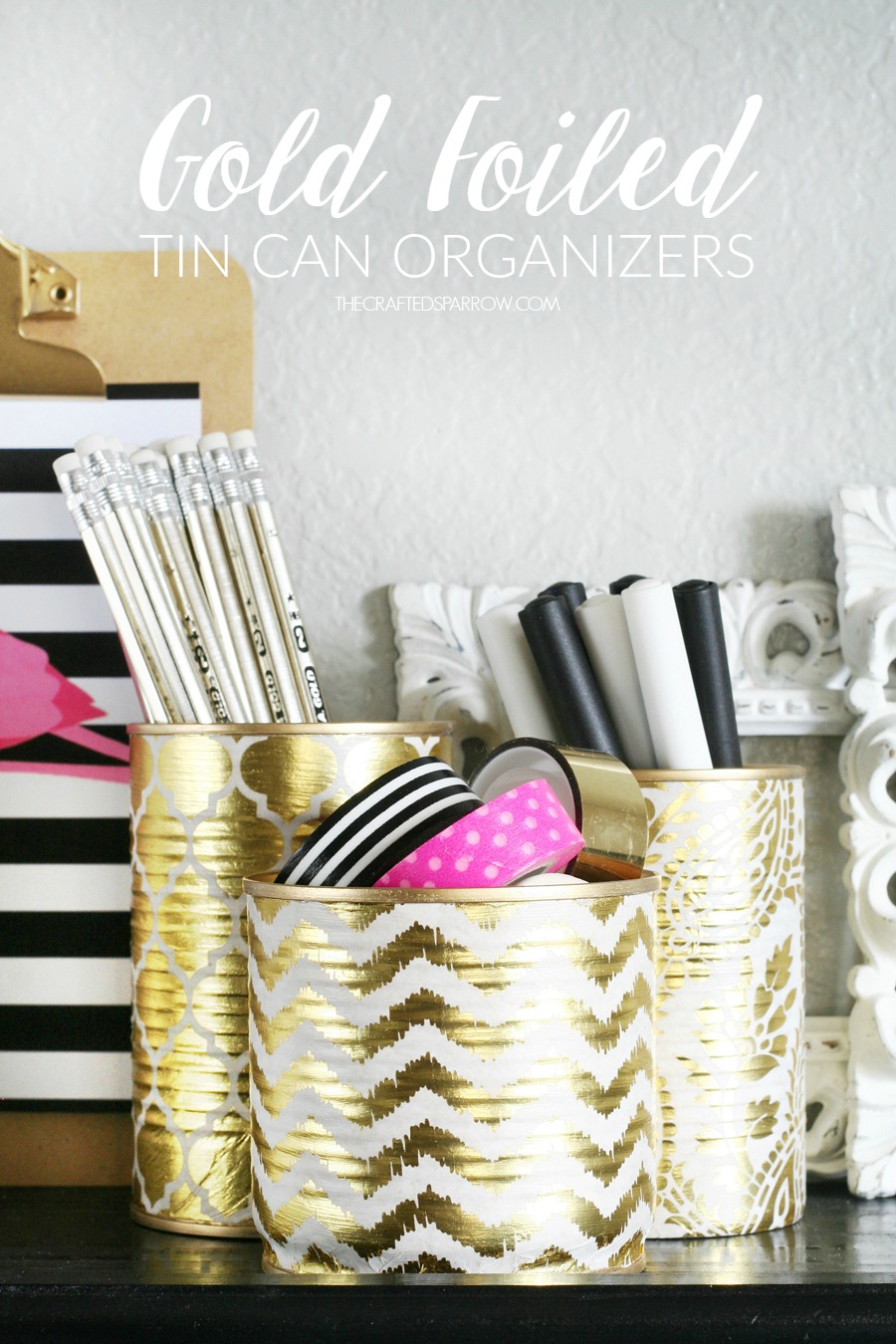 When it comes to organizing it's always awesome to be able to go out and buy all new containers and organizational tools, but sometimes there just isn't a budget for that. One of my favorite things to do is to use what I have. Upcycling items to fit a need can be such a money saver, I love to watch something go from blah and boring to fun and pretty! These Gold Foiled Tin Can Organizers are a great example.
Supplies:
Tin cans, any size
Decou-Page™ Papers, Gold Foil Basics and Gold Foil Trends
Decou-Page™ matte finish
Foam brush
Xacto knife
This isn't the first time I've upcycled tin cans before, I've made Painted Tin Can Planters and I've also filled them with DIY Cactus Plants. Why do I love using them so much? Uhm, they're FREE. Who doesn't love free? There are so many ways to upcycle a tin can to fit a need. This time, I decided to cover them with my new favorite Decou-Page™ papers from DecoArt.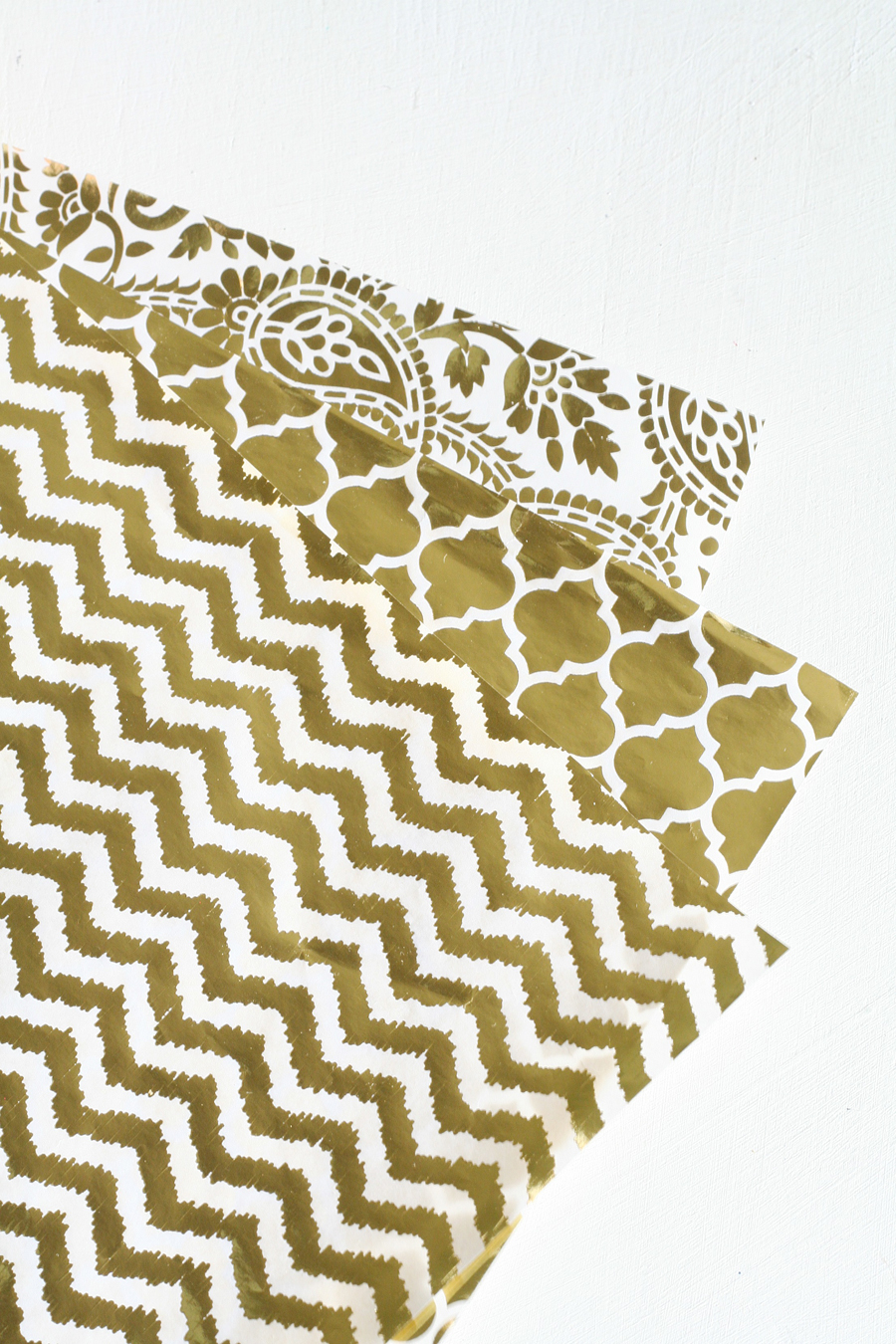 I really do love these papers. If you've ever tried to Decou-Page™ using regular paper or cardstock it can be difficult, especially on a surface that isn't completely smooth. These papers are specifically designed to be used with Decou-Page™ sealers, they are a super lightweight paper. They also come in some really fun patterns. The gold foiled papers are so pretty!
Start by measuring your cans, then cut a piece of paper to fit. I do not typically cover the lip on the top and bottom of the can with the paper. You could spray paint your can before hand or paint it with acrylic paint. I gave mine a quick coat of gold paint.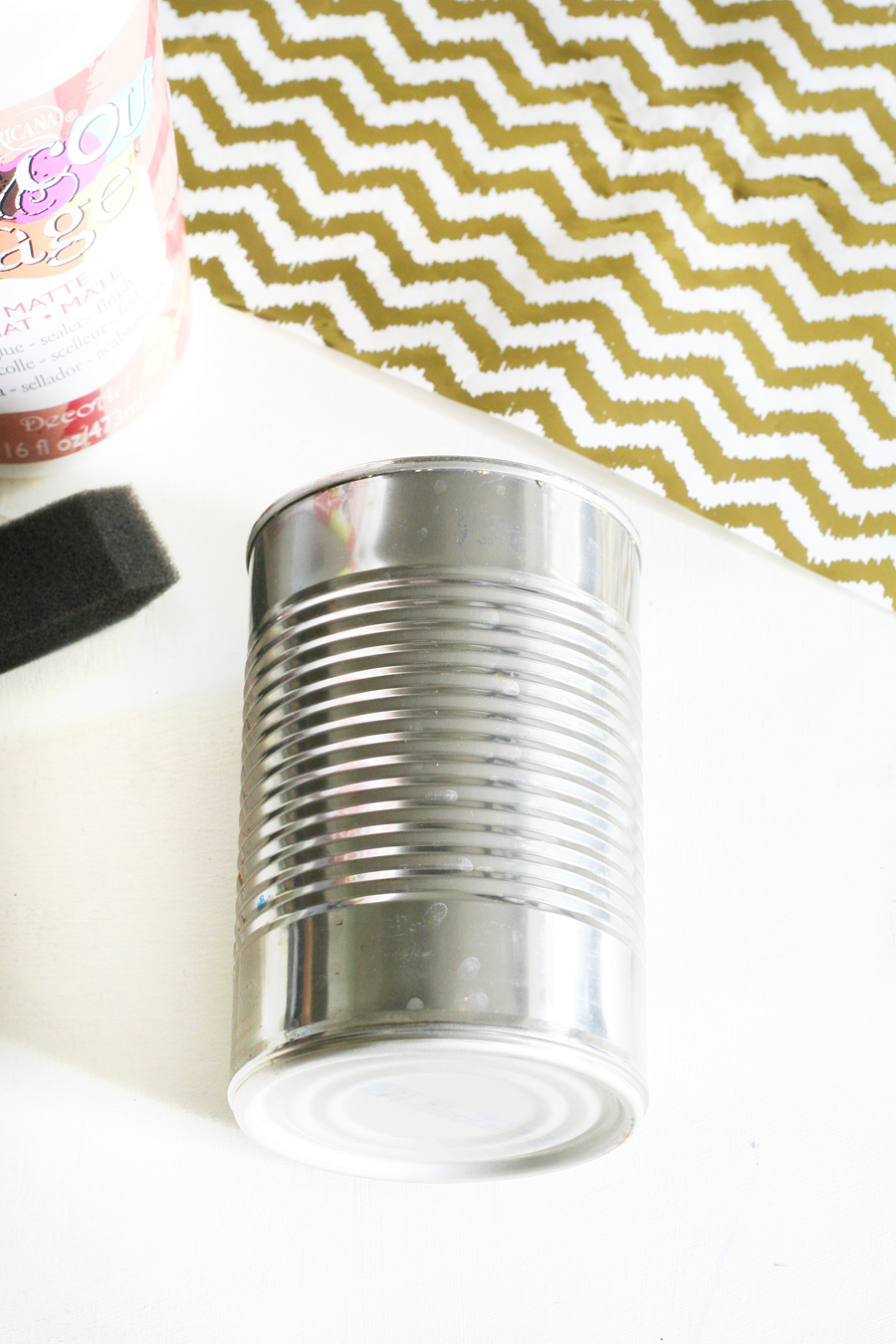 Using a foam brush start applying your Decou-Page™ to the can working in small sections from the top of the can to the bottom.
Continue doing this until the can is covered. Smoothing the paper with your fingers as you go.
Once it's covered set it aside to dry. It's optional if you want to apply another layer of Decou-Page™ to the outside of the can, I didn't but that's totally up to you.
If you need to trim anything that is overhanging you can use an Xacto Knife.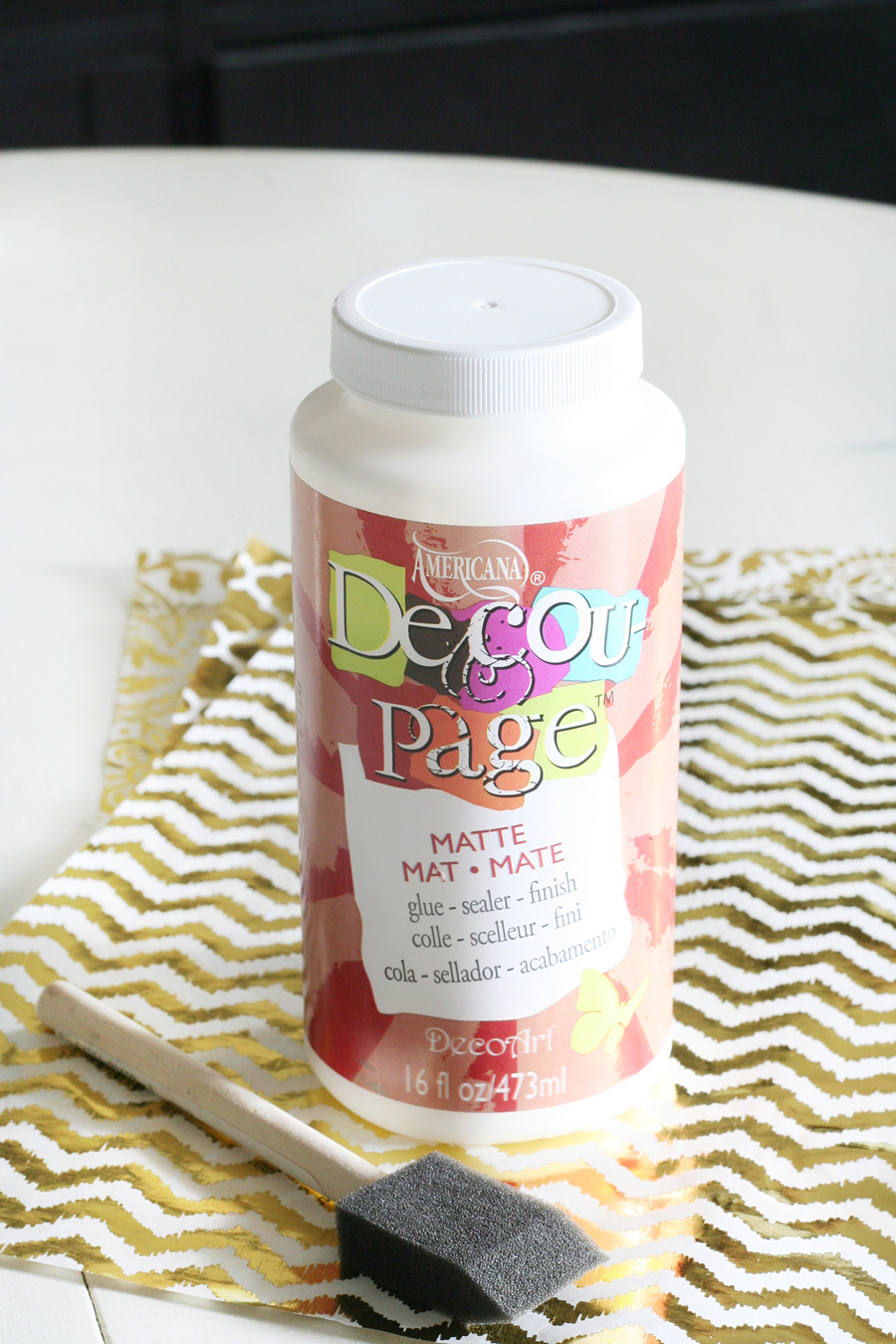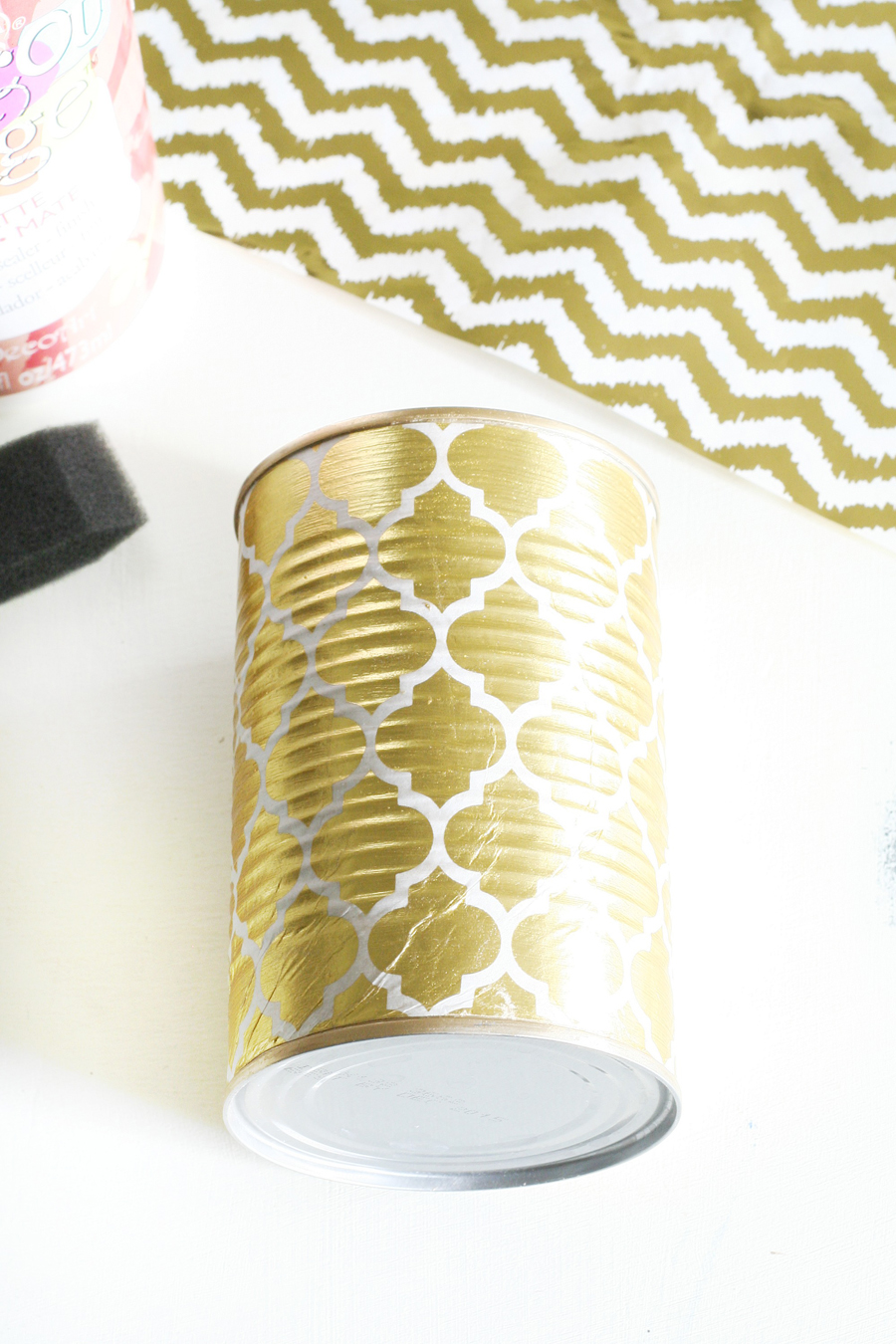 When they are dry you can use them organize anything from desk supplies, bathrooms toiletries, etc… If you've sealed them to protect them with that extra layer of Decou-Page™ then you can even fill them with pretty succulents and give as a gift!
If you don't love the gold foiled version there are a ton of other options of paper to choose from.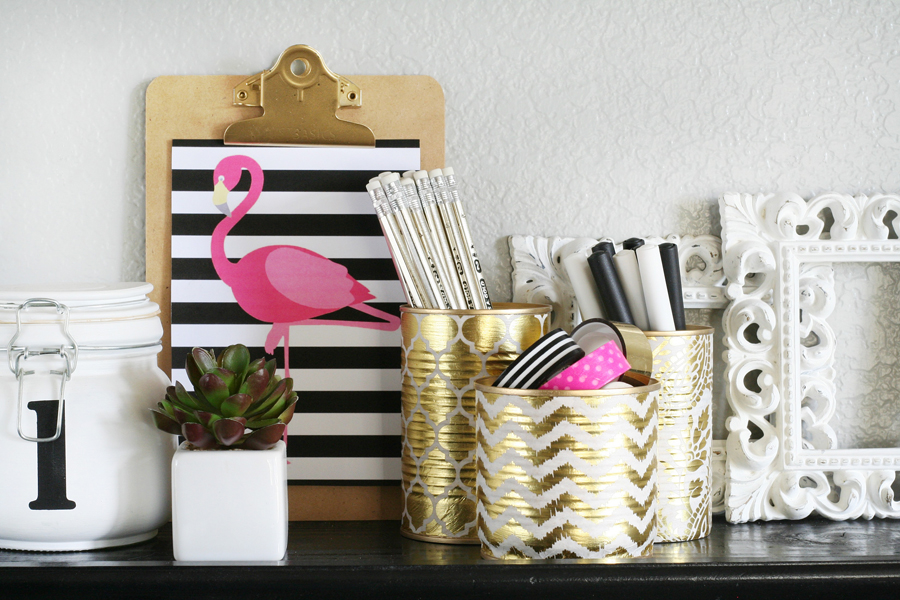 These are a fun addition for organizing my supplies, I love the pop of shiny gold.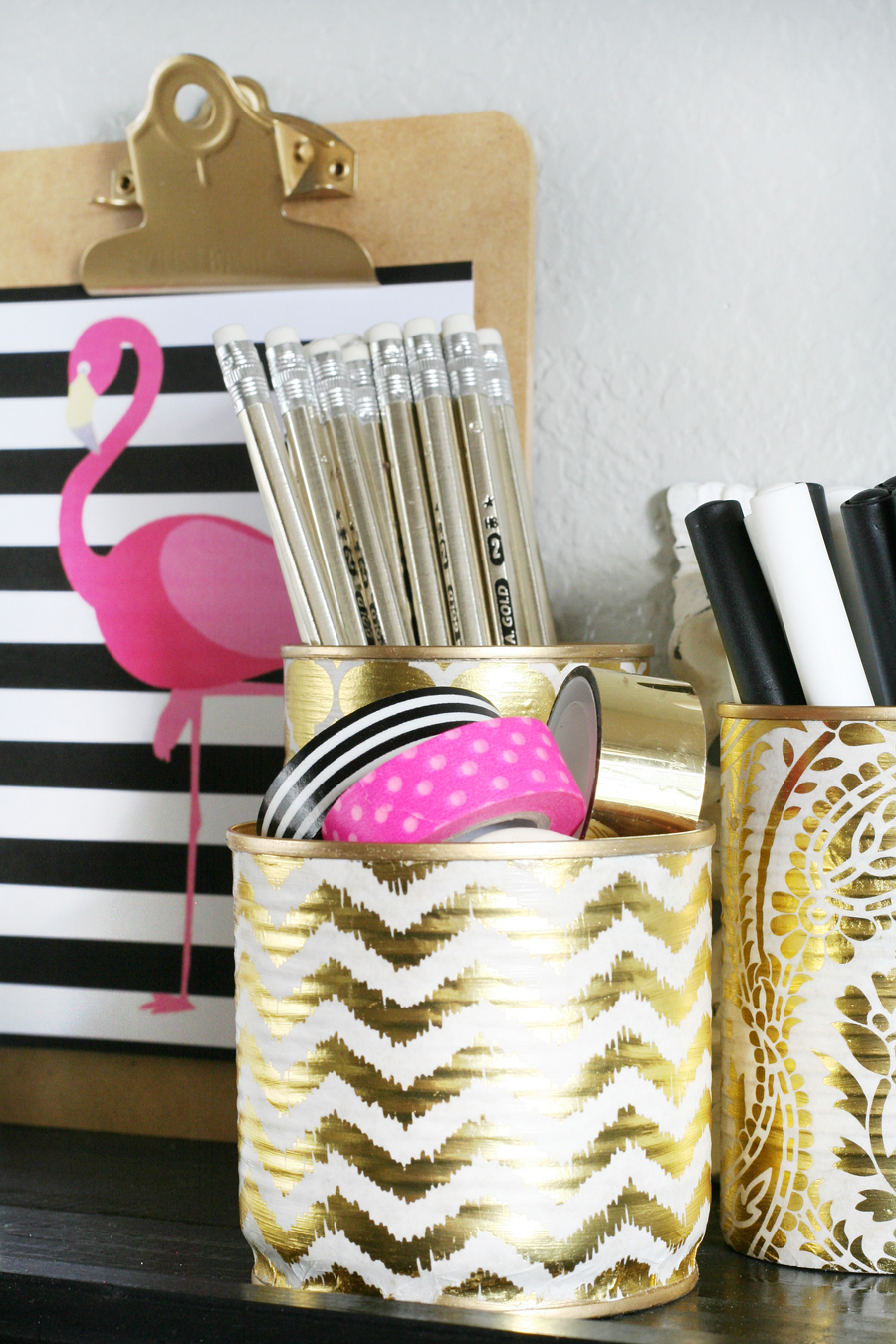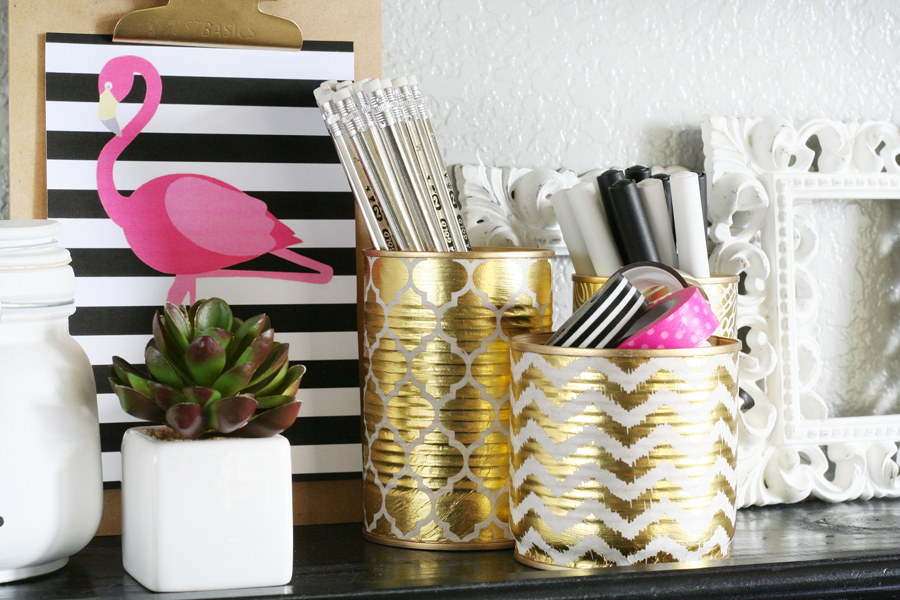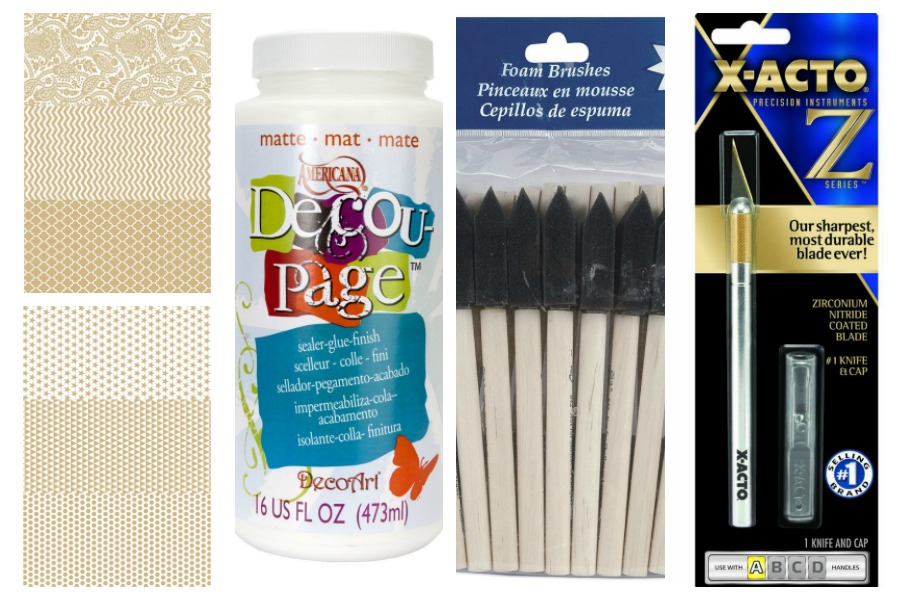 Decou-Page™ Gold Foil Paper Trend – Decou-Page™ Gold Foil Paper Basic – Decou-Page™ Matte Finish – Foam Brush – Xacto knife

For even more tin can or organization ideas be sure to check out these: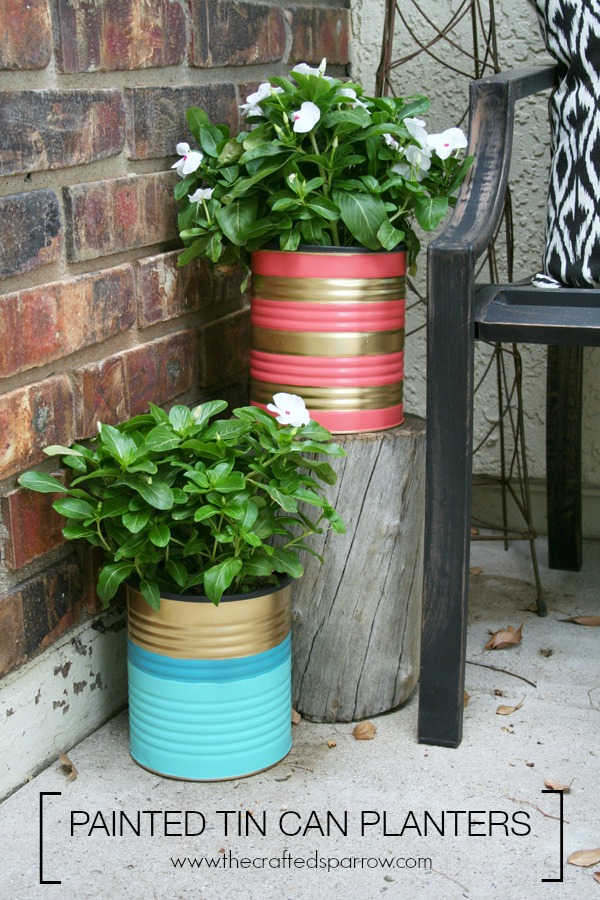 Painted Tin Can Planters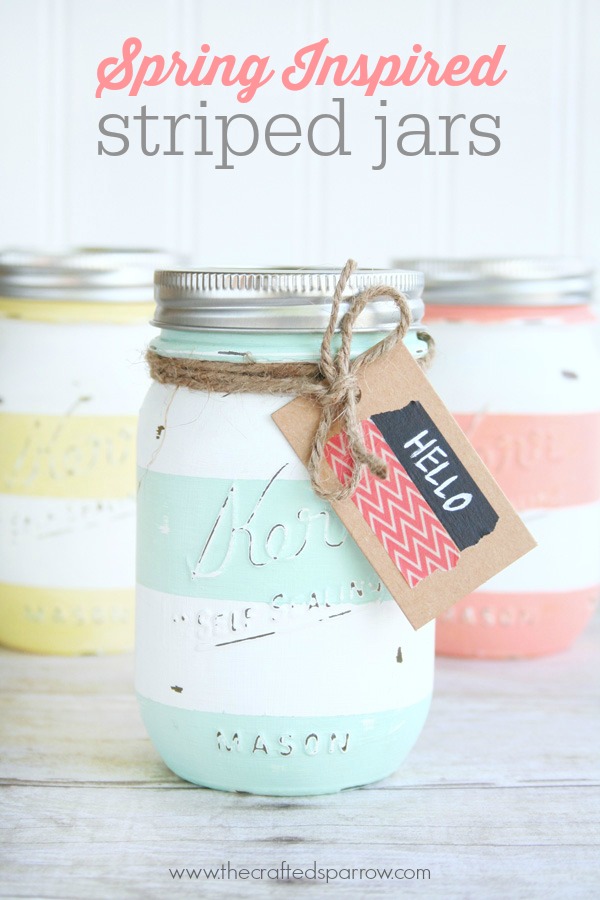 Spring Inspired Striped Jars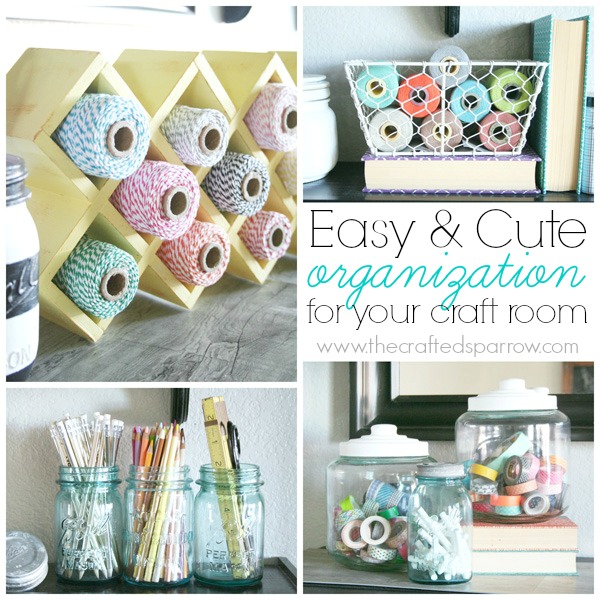 Easy & Cute Organization for Your Craft Room
Disclosure | This post is sponsored by DecoArt. All opinions and ideas are 100% my own. This post may also contain affiliate links.