When it comes to celebrating Mother's Day I love to give my Mom something she really wants like Amazon gift cards, but I also like to handmake something special for her too. This easy to make Tropical Orange Vanilla Sugar Scrub smells so delicious, and it's something anyone, whether you're a mom or not, would absolutely love using!
Let me show you just how easy it is to whip up this delicious Tropical Orange Vanilla Sugar Scrub!
Supplies:
2 1/2 Cups Granulated Sugar
1 Cup Coconut Oil
1/2 tsp Pure Vanilla Extract
10-15 Drops Young Living Orange Essential Oil
Grated Orange Zest from one whole orange
Glass Jars
Want to know more about the Essential Oils I use from Young Living in this recipe? Go HERE to read all about them and how I am using them every single day in our home.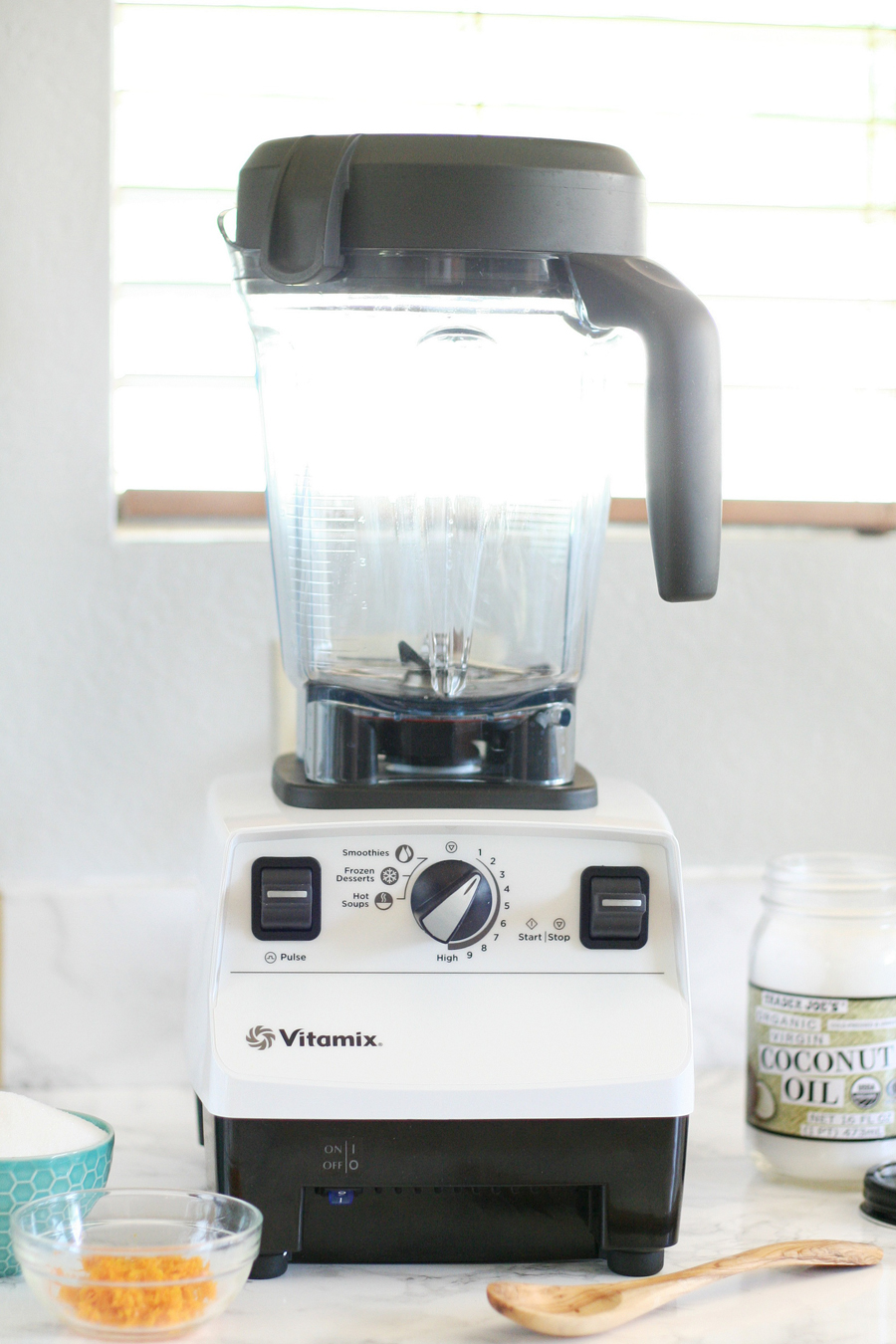 This sugar scrub is so easy to make, I love using my awesome Vitamix to whip it up but you can just do this by hand in a mixing bowl if you don't want to use your blender. I set my blender at medium speed and it mixes the scrub mixture perfectly. Use a rubber spatula to scrape down the sides if needed.
Let's make our Tropical Orange Vanilla Sugar Scrub!
Start by adding all the ingredients – Sugar, Orange Zest, Coconut Oil, Essential Oils, and Vanilla to the blender or mixing bowl. Simply pulse all the ingredients together or mix together with a spoon. If you're using your blender be careful not to pulse the mixture too much, you want your sugar to remain course.
Note: Use granulated sugar for sensitive skin, and course sugar for tough skin. When adding the essential oils you can adjust the amount according to your liking, so add a few more drops if you want it to be more fragrant.
Did you know that Orange Essential Oils have so many amazing health benefits! It's one of my favorites! Orange Essential Oil helps to improve your mood, reduces gas, helps with muscle spasms, increases energy levels, promotes better digestion, can treat skin problems, boosts immune system functions, and can soothe sore muscles and joints just to name a few.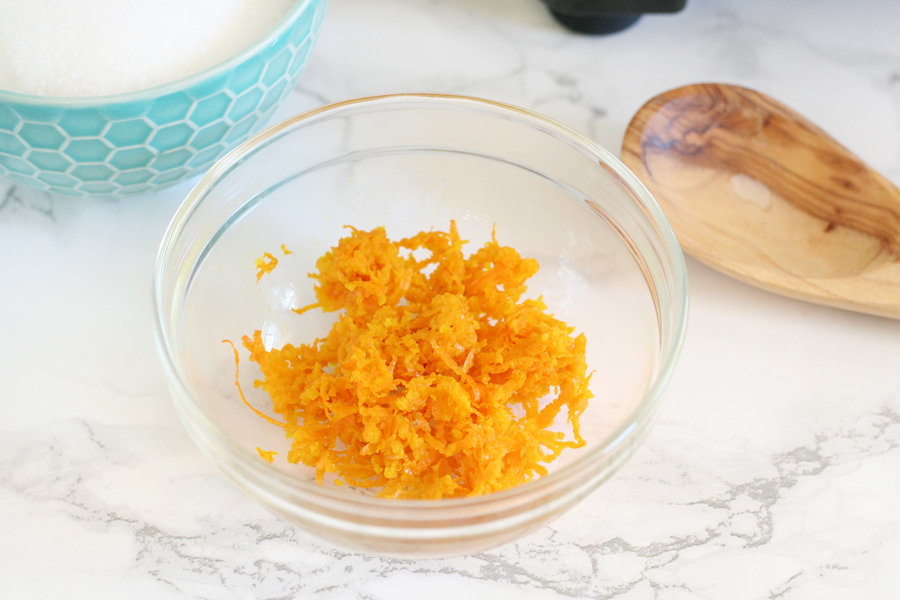 I love adding the extra orange zest to this Tropical Orange Vanilla Sugar Scrub, it adds a slight tint of orange to the scrub and really adds to the overall scent of the scrub. There is absolutely nothing more refreshing that the smell of orange.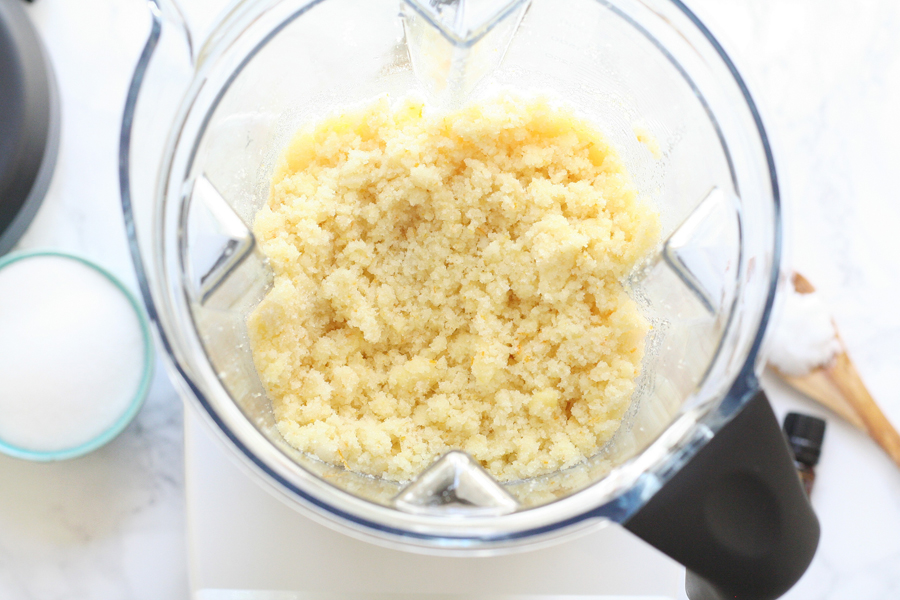 Once you've got the sugar scrub all mixed up you can either put it in some cute jars to give as a gift or store in an airtight container. You can find a variety of cute jars to give these as gifts or to store your scrub in at local craft stores or online.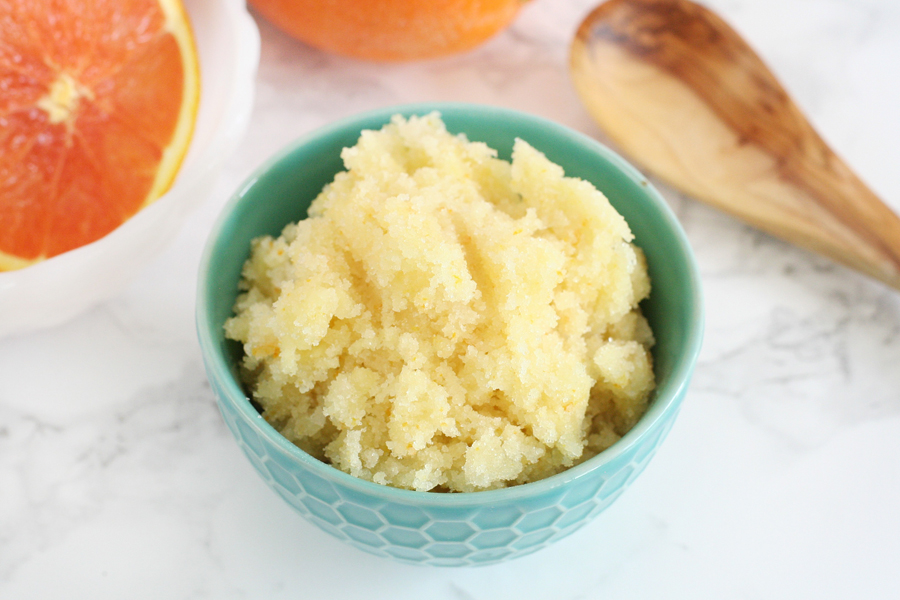 If you're giving this as a gift for a holiday like Mother's Day I've got you covered, add this sweet little Mother's Day Printable Tag to finish it off. Want to download the tags? Head HERE to grab them.
If you're looking for even more Mother's Day Ideas or Printables be sure to check out these great posts: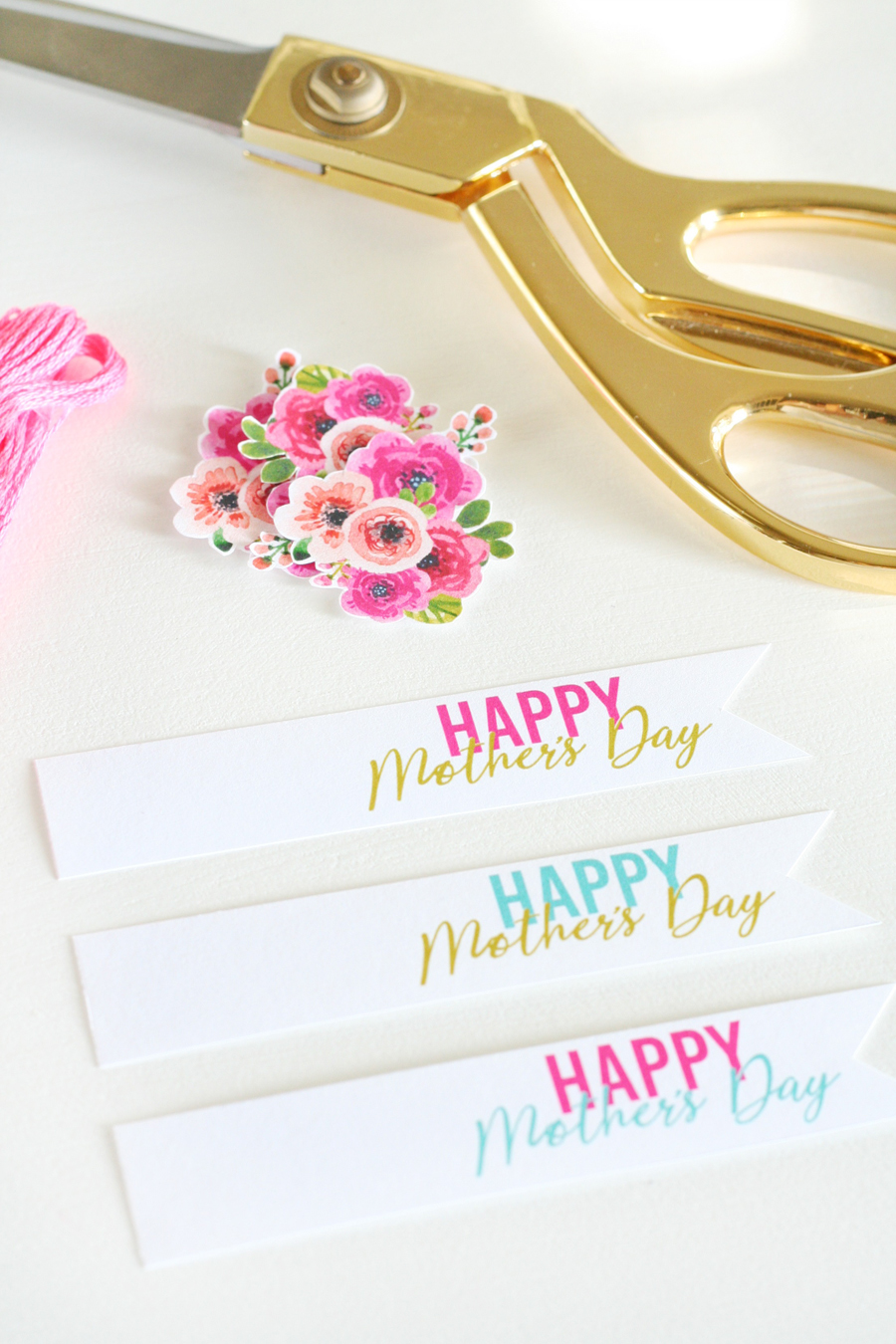 I love this stuff! It's amazing for feet and hands, I use it about once or twice a week and it really helps to keep my skin moisturized and exfoliated.
Doesn't it look so pretty all packaged up for Mother's Day?!