Not big into Valentine's Day, no worries…Galentine's Day is where it's at! It's the perfect time to celebrate all the amazing women in your life, you know your "Tribe". These Galentine's Day Leslie Knope Inspired Printable Cards & Easy Gift Idea are a sweet and simple way to share some love.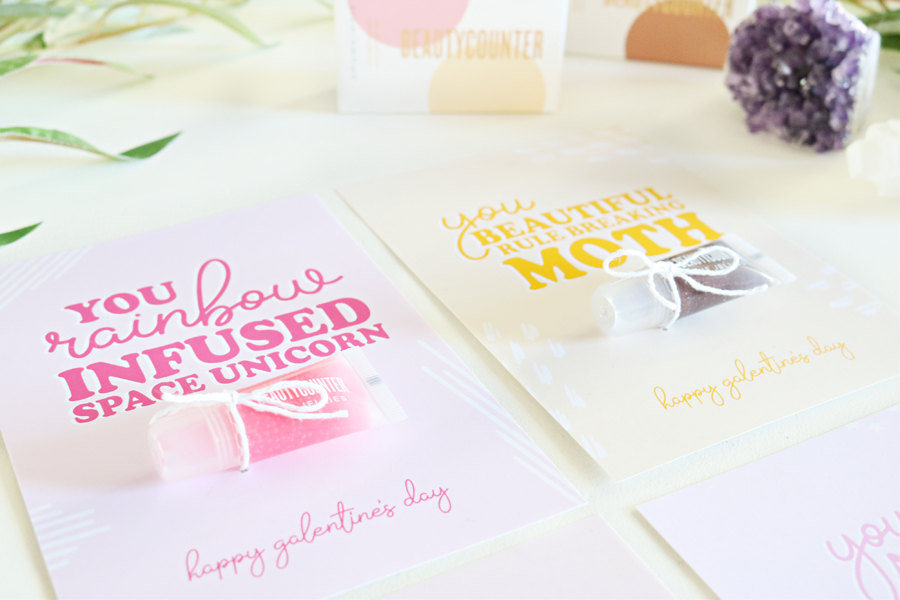 DISCLOSURE | This post may contain affiliate links at no cost to you.
I always love a quick and easy gift idea, especially one that I can put together in less than five minutes. You may have seen the Leslie Knope Inspired Valentine's Day Candles I made last year with some inexpensive candles I found at Walmart, my Cricut Explore Air 2, and some vinyl. They were such a hit I decided to turn that gift idea into a card version with some of my new favorite lip jellies.
Let's make some Galentine's Day Leslie Knope Inspired Gifts!
SUPPLIES:
Color Printer
Matte Photo Paper or White Cardstock
Scissors or Paper Cutter
Twine, String, Yarn, or Ribbon
Glue Tape Runner (optional)
Small Hole Punch
Beauty Counter Lip Jellies, or your personal fave lip gloss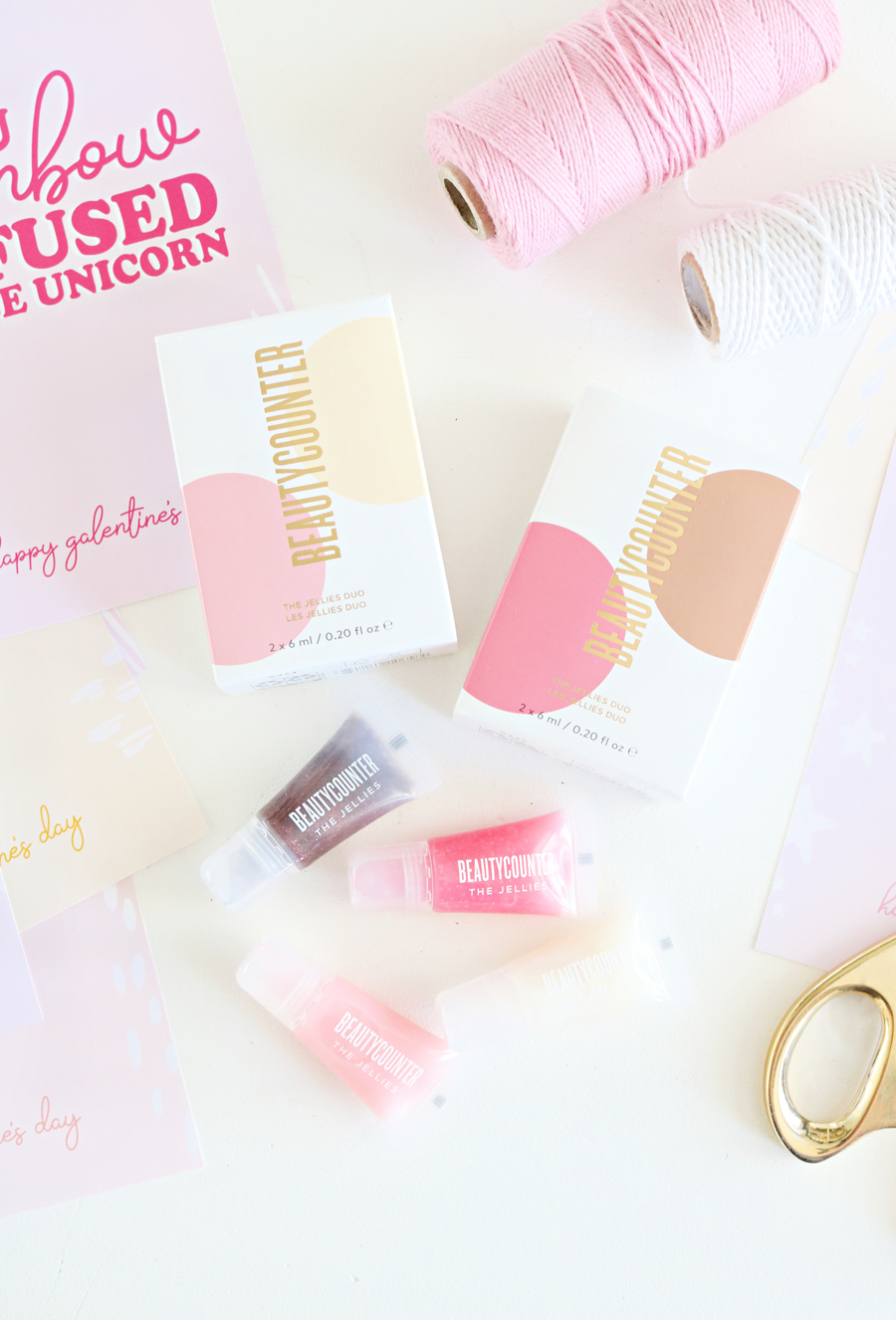 I recently ordered these new Beauty Counter Lip Jellies Duos. As soon as I got them I knew they'd be perfect paired with a fun Galentine's Day card. I've been using and really loving Beauty Counter products recently. Not only do they offer clean beauty products, I love that their mission is to really change the beauty industry standards. The products I've tried so far have been amazing, I love the skincare and serums I've added to my beauty regimen. My skin has been so soft since using them.
Close friends often laugh because I have a not so secret obsession though with lip glosses. I don't wear a ton of full-coverage lipsticks I much prefer a good moisturizing gloss. I made sure to ask other friends who also use Beauty Counter was their favorite quick lip product was and it was hands-down the jellies.
The minute they brought them back into stock I jumped on them and snagged a few. This time around they paired them up into duos, Sorbet (light pale pink) + Peppermint (clear with a hint of shimmer), Raspberry (deeper bright pink) + Cocoa (sheer neutral), and Orange Cream (clear shine) + Honey (golden shimmery glow). Let me just tell you how amazing they all smell, and I love that they are moisturizing and not sticky. Bonus, all the shades will look great on you.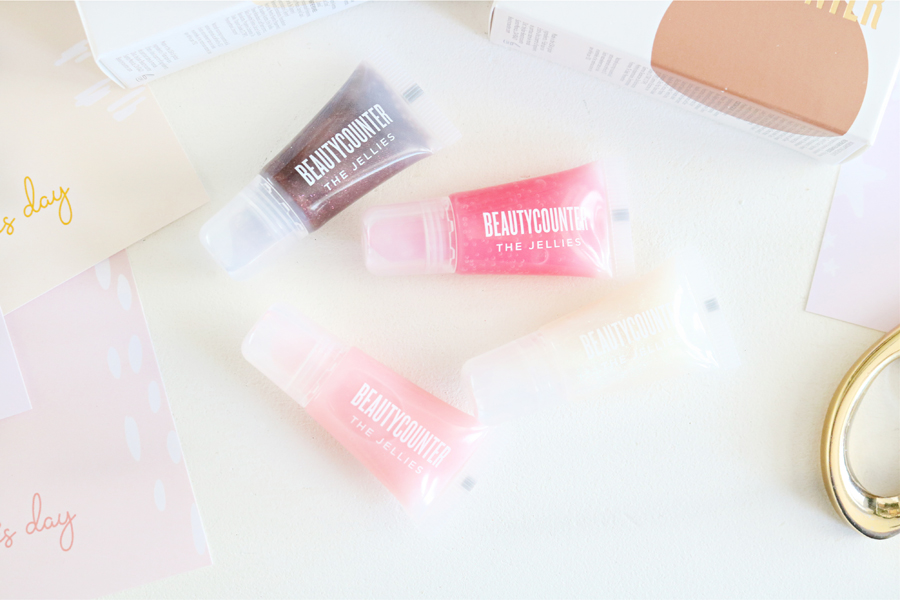 Please Note: These printables and downloads designed by The Crafted Sparrow are for personal use only. Please do not alter the file or image and claim it as your own. This file is not intended for resale, nor are the printed versions of this file!
Once you've downloaded your Conversation Heart Printable Banner you're all set to print. For best print quality you will want to use matte white photo paper, a good white cardstock will also work. Be sure to check your printer setting before printing, you'll need to select the correct paper type for your print job.

CAN I PRINT THESE GALENTINE'S DAY LESLIE KNOPE PRINTABLE CARDS IF I DON'T OWN A PRINTER?
Oh for sure! If you're unable to print these Galentine's Day Printable Cards on your home printer you can always print at a local print shop like Office Max, Staples, etc. Just a quick note, the colors will vary slightly based on different printers. Using the matte white photo paper really does help to get you the best color quality when printing. Be sure you are printing on the correct side, some photo paper is slightly cream-colored on one side and the other side is more white. The white side is what you want to print on, just load it into your printer paper tray right and you'll be golden.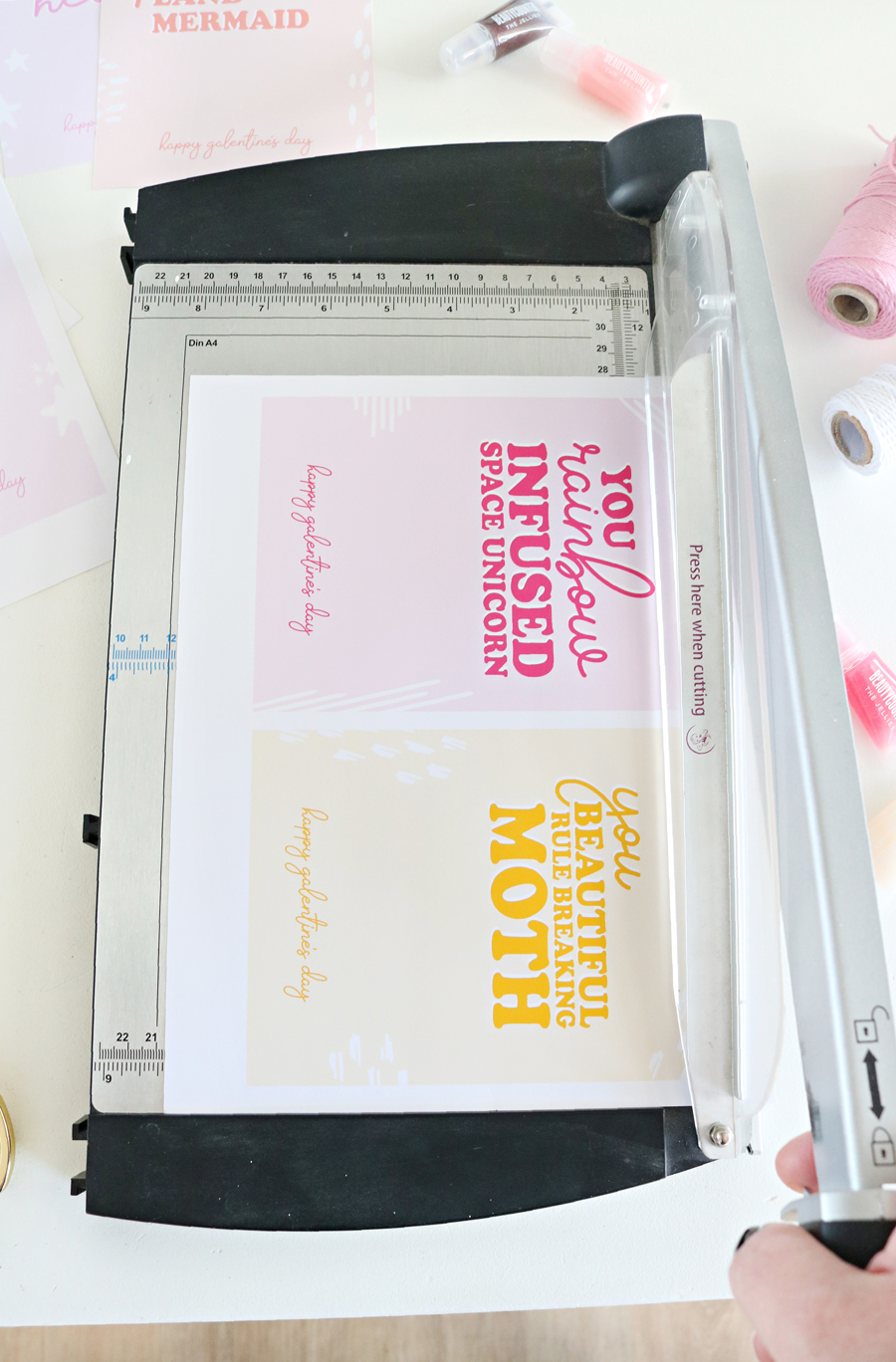 After your Galentine's Day Printable Cards are all printed you are ready to cut and trim them. I prefer using a paper trimmer or cutter, if you don't have one no worries – good old fashion scissors will work great.
LET'S ASSEMBLE OUR GALENTINE'S DAY LESLIE KNOPE GIFT IDEAS
Now that your cards are cut, grab a small hole punch to create the small holes for your twine, ribbon, or yarn. A typical hole punch like shown below may not reach the center of the card where you need your holes to be if your lip jellies or glosses are smaller like mine. You can use anything to punch two small holes where you need it if that's the case.
Thread the twine, ribbon, or yarn through the punched holes. If you want to be sure your jellies or gloss won't budge on the card you can use a tape runner and do a quick line of that under to secure it. I just simply placed my jellies on the card and tied my twine around the lid, it was perfectly secure.
If lip jellies and glosses aren't really your thing, that's cool. You can use these printables for a gift card, your favorite scrunchy or hair barret, your favorite essential oil rollerball bottle, etc… There's tons of fun gifts you can pair with them.
BE SURE YOU CHECK OUT THESE OTHER FUN VALENTINE'S AND GALENTINE'S DAY IDEAS: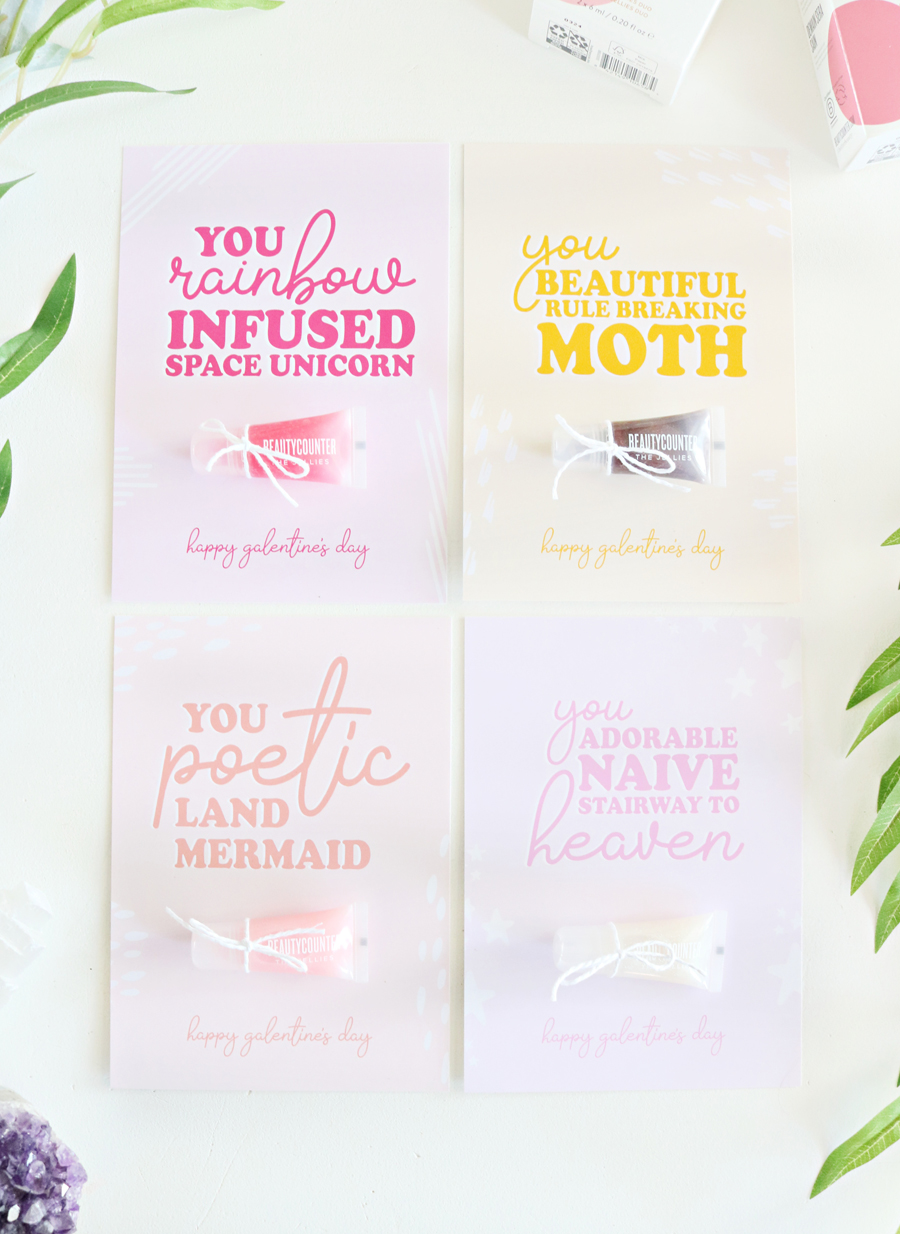 I love how this cute Galentine's Day gift idea turned out, and so easy right?! Who wouldn't love to get this fun gift? I know I would. I can't wait to see how you use these printable cards, as always be sure to tag me on Instagram @craftedsparrow.