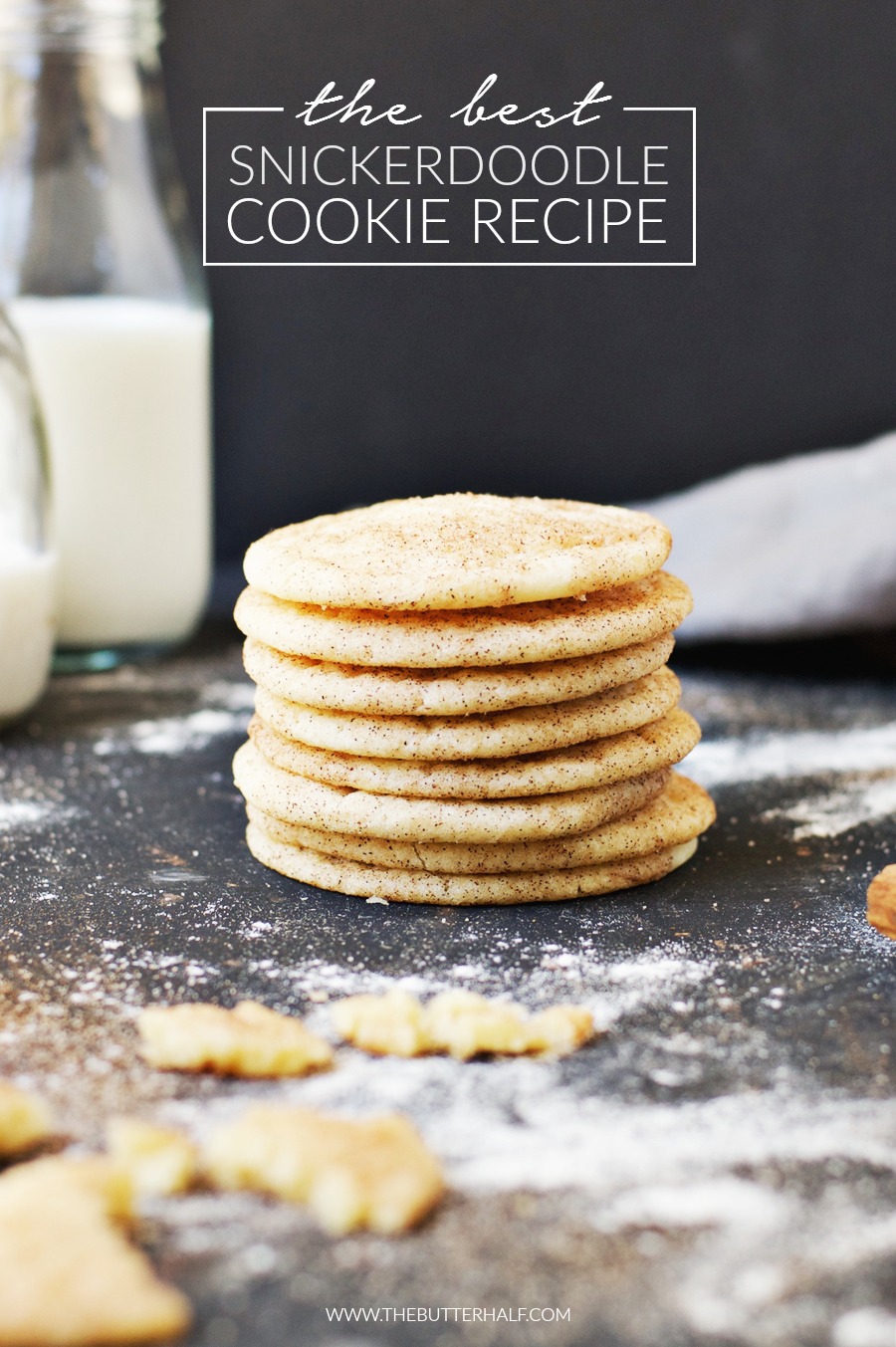 I'm so excited to have Abbey from The Butter Half here again with another delicious recipe. I don't know about you, but I'm kind of excited about this one! Snickerdoodles are so good, it's one of my favorite fall cookies to bake and this is totally getting me in the mood for these hot temps to leave!

Cookies are universally acknowledged as one of the greatest comfort foods. Practically anyone can make them and certainly, everyone can eat them! And I am willing to bet the highly esteemed snickerdoodle cookie ranks in the top three. Am I right?
This is the BEST snickerdoodle cookie recipe on the planet, and you must go make them immediately.
Let's get started…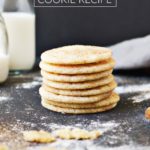 The Best Snickerdoodle Cookie Recipe
2016-07-19 11:45:41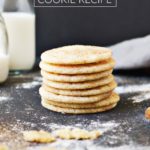 Ingredients
1 cup butter
1 1/2 cups granulated sugar
2 eggs
2 1/2 cups flour
1 1/2 teaspoons cream of tartar
1 teaspoon baking soda
A dash of salt
3 tablespoons granulated sugar
2 teaspoons ground cinnamon
Instructions
Preheat oven to 350°F.
Mix butter, sugar, and eggs in a stand mixer on high until the mixture is pale and fluffy, about 1-2 minutes. Sift in the flour, cream of tartar, baking soda, and salt. Blend until dough comes together.
In a separate small bowl, mix together the cinnamon and sugar. Shape the dough into 1" balls and roll them in the cinnamon and sugar mixture until completely covered. Place three per row on a cookie sheet, about 2 inches apart. Make four rows for a total of 12 cookies.
Bake on 350°F for 9-10 minutes. Allow them to cool for a couple minutes, then serve warm with a large glass of milk. Enjoy!
The Crafted Sparrow https://www.thecraftedsparrow.com/
To get tons of great recipe ideas be sure to follow The Butter Half:
Instagram | Facebook | Twitter | Pinterest