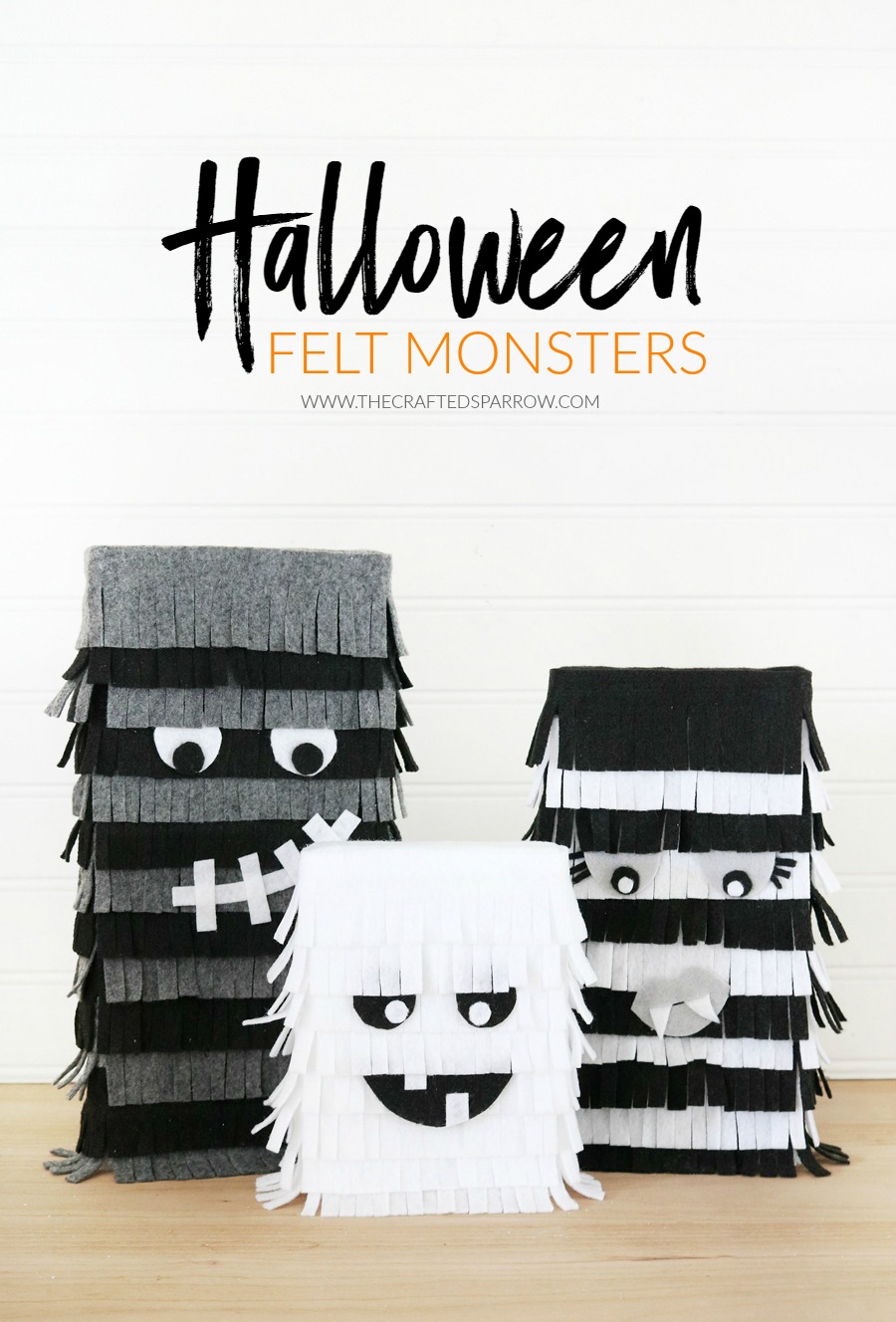 If you're still looking for fun Holloween projects this one is for you, it's easy and super fun! These Halloween Felt Monsters are the perfect last minute project inspired by the Make It: Fun Crafts® Halloween E-Book.
Supplies:
Make It: Fun Crafts® Foam Sheets
Make It: Fun® Foam Saw or Make It: Fun® Electric Cutter
Felt
Scissors
Glue Gun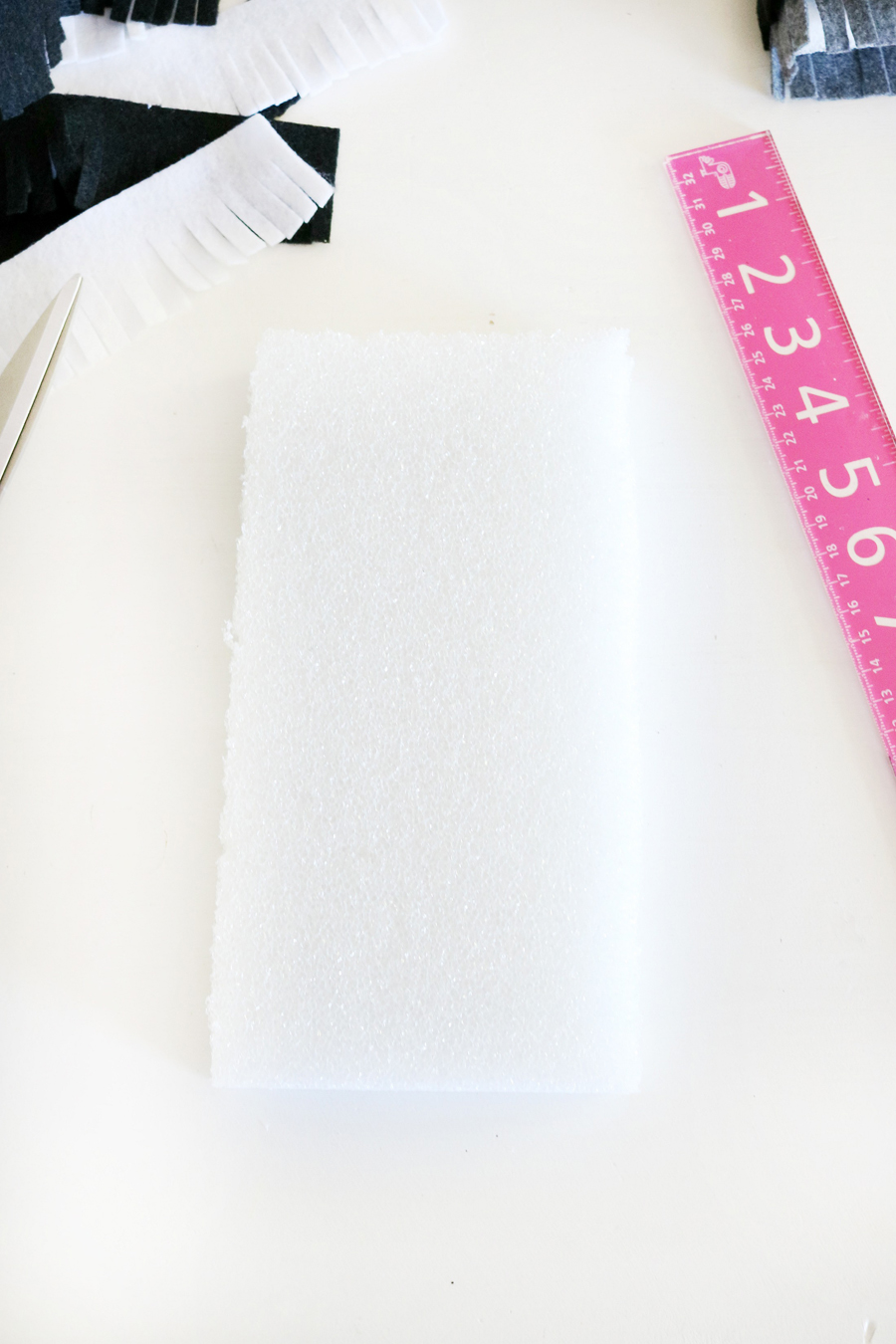 I loved how easy these cute little monsters were to create. Start by cutting your foam sheet into the sizes you want. I staggered my sizes.
You can either use the foam saw or electric cutter to cut through your foam sheets.
Next, cut pieces of felt long enough to wrap around your foam pieces. They should be about 1 – 1.5″ wide.
Using sharp scissors or sewing shears create the felt fringe by folding each strip of felt in half and fringe away.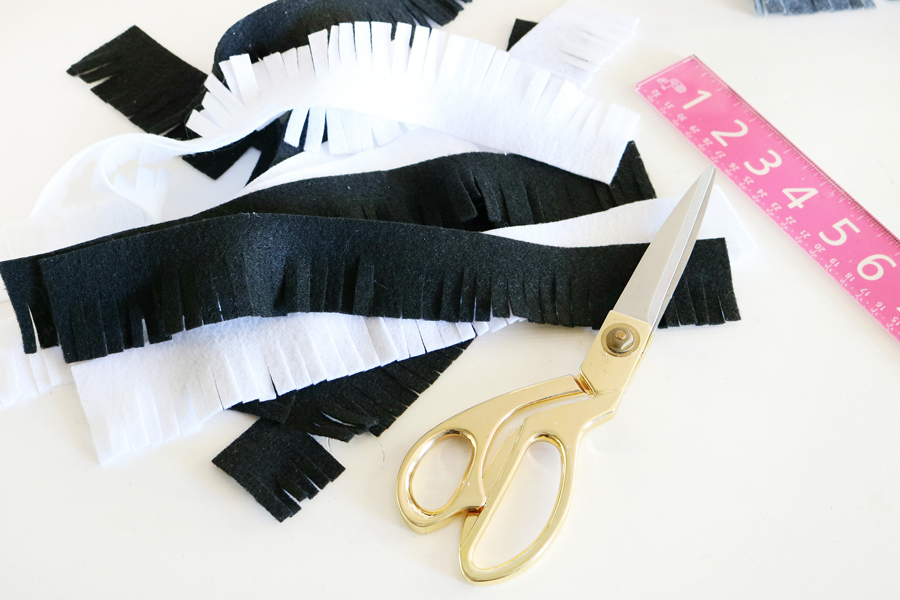 Just hot glue the felt strips onto your foam sheet, being sure to space them evenly.
Once you've glued all the pieces of felt fringe to the front of the foam block then turn it over and hot glue the rest of the felt fringe to the back.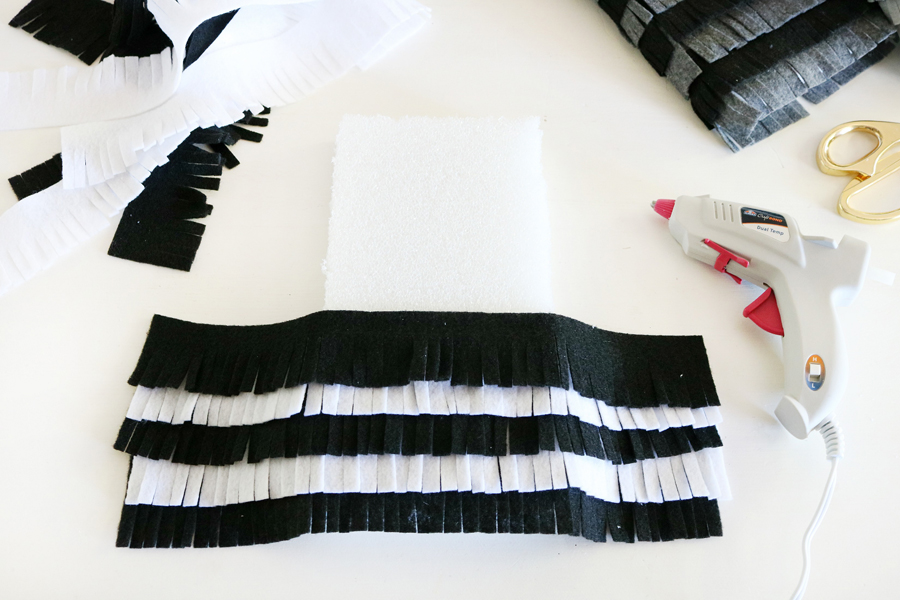 You can create felt eyes and mouths or you can buy other materials to accessorize your little monsters.
I kept all my little monsters black and white and created a little family out of them.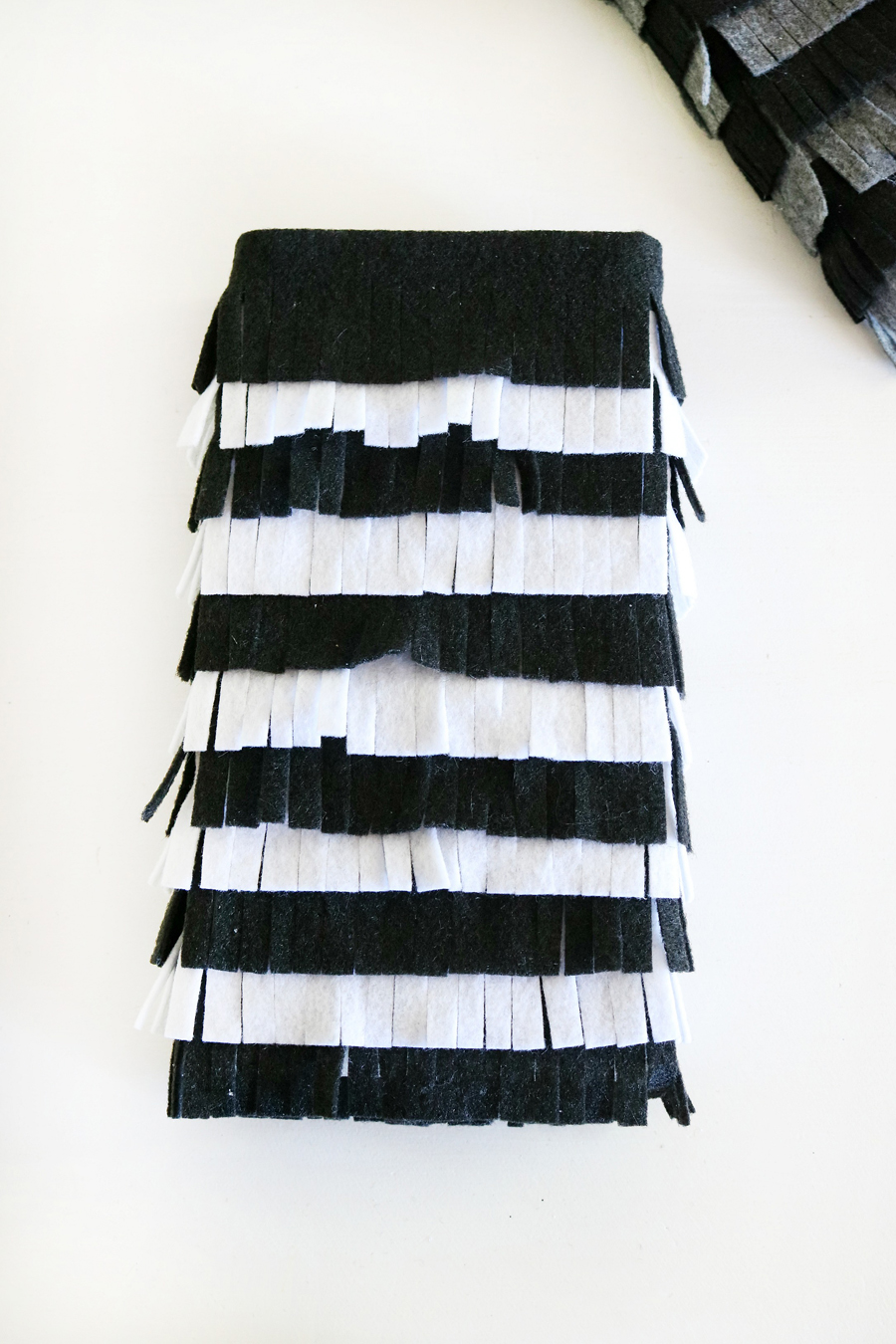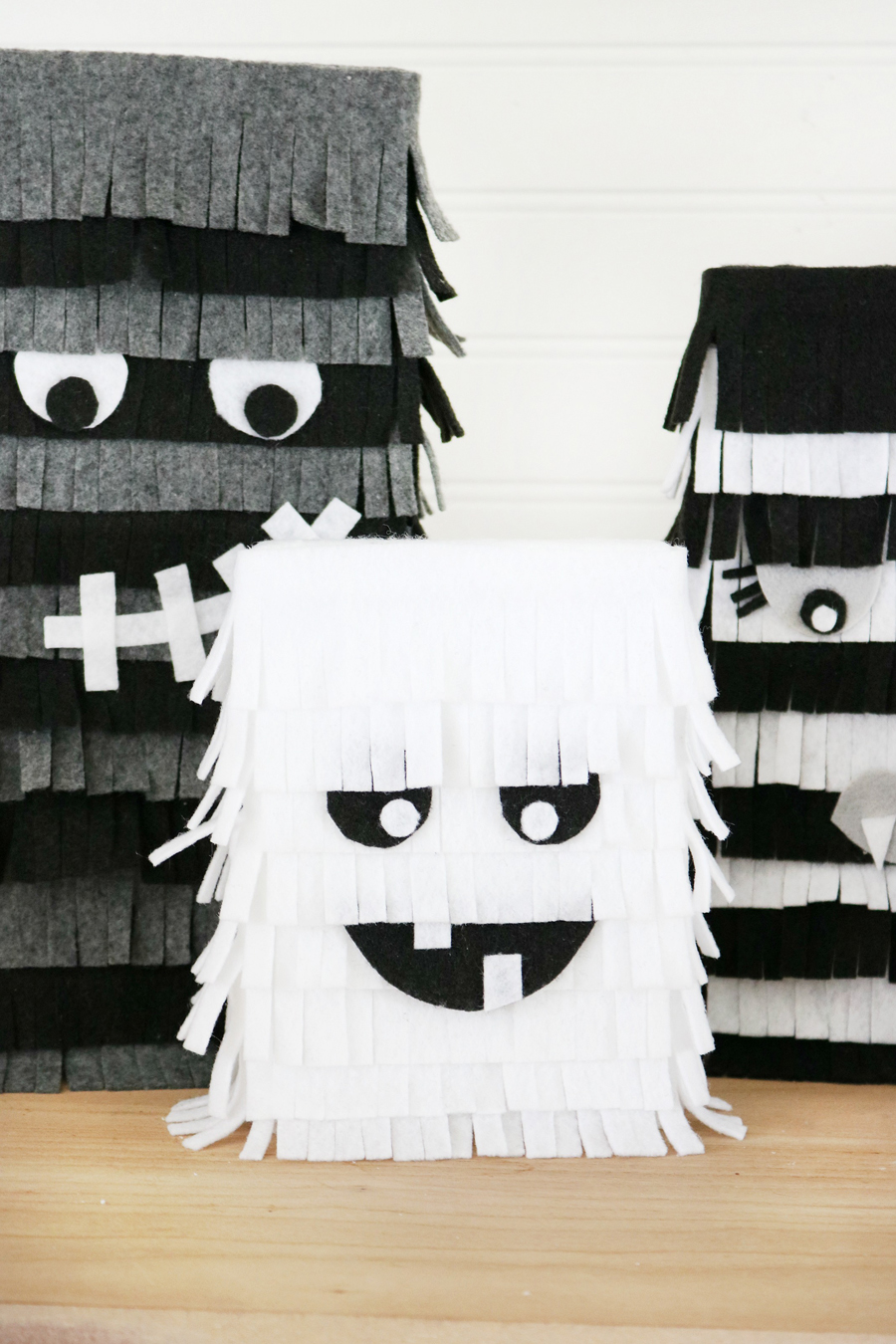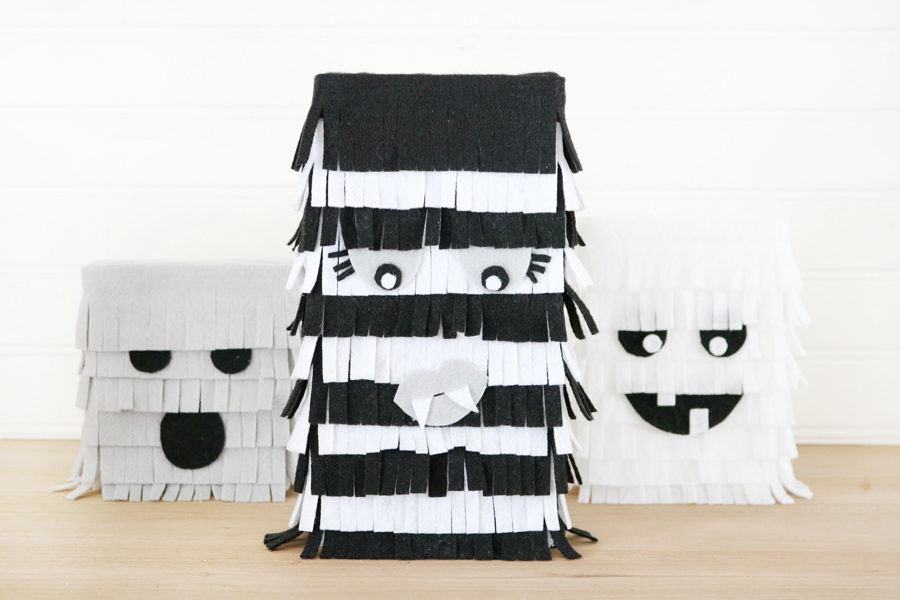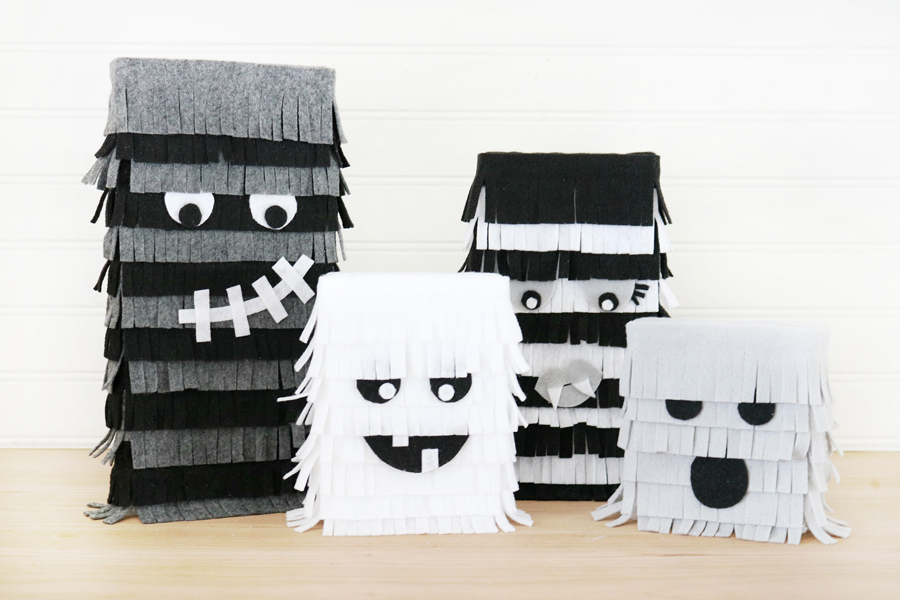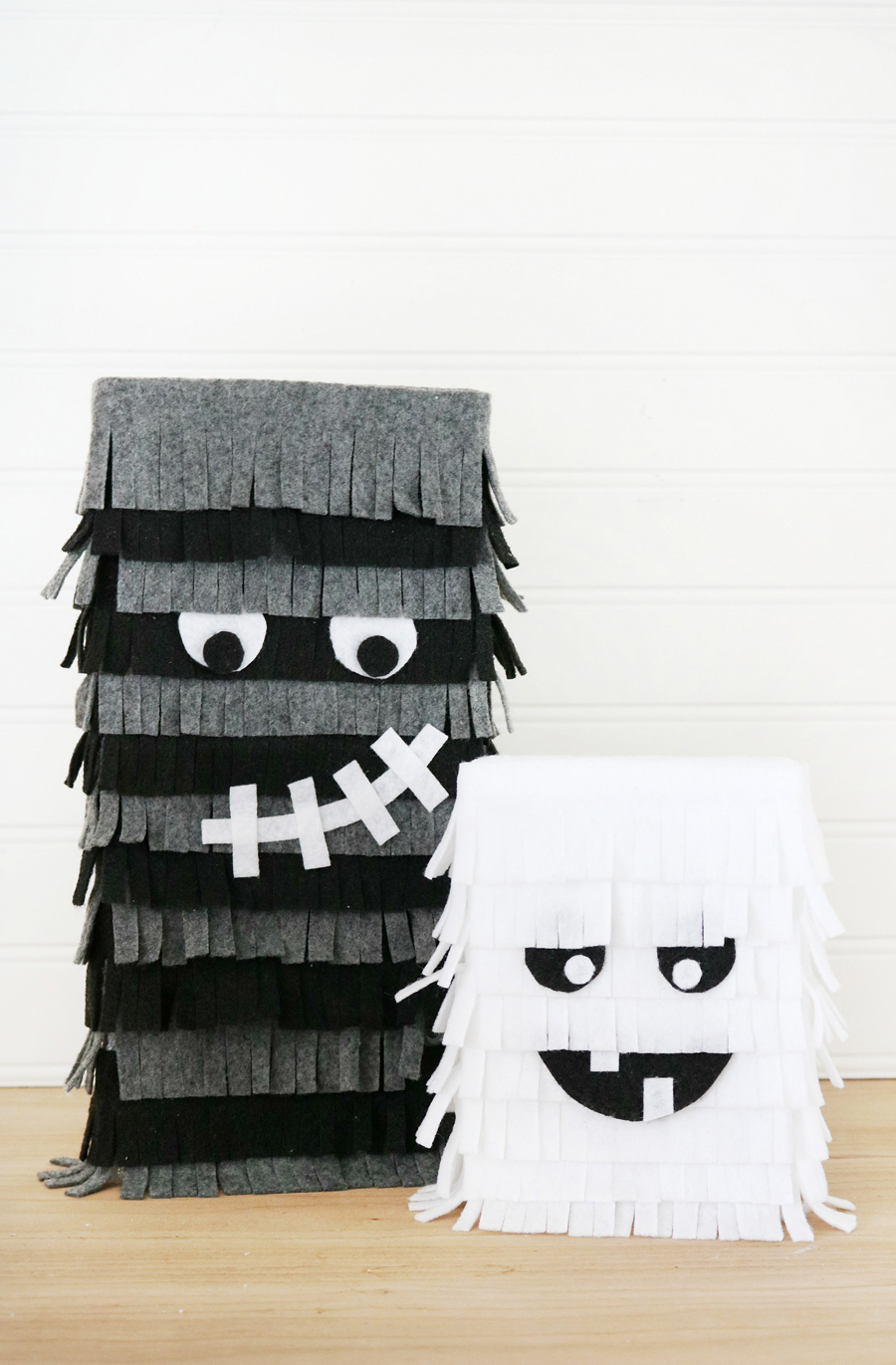 Aren't they cute?! They can be made in any color palette you want, so if you want to do traditional Halloween colors or something fun and modern go for it.
For more craft ideas, check out Make It Fun Halloween E-Book HERE.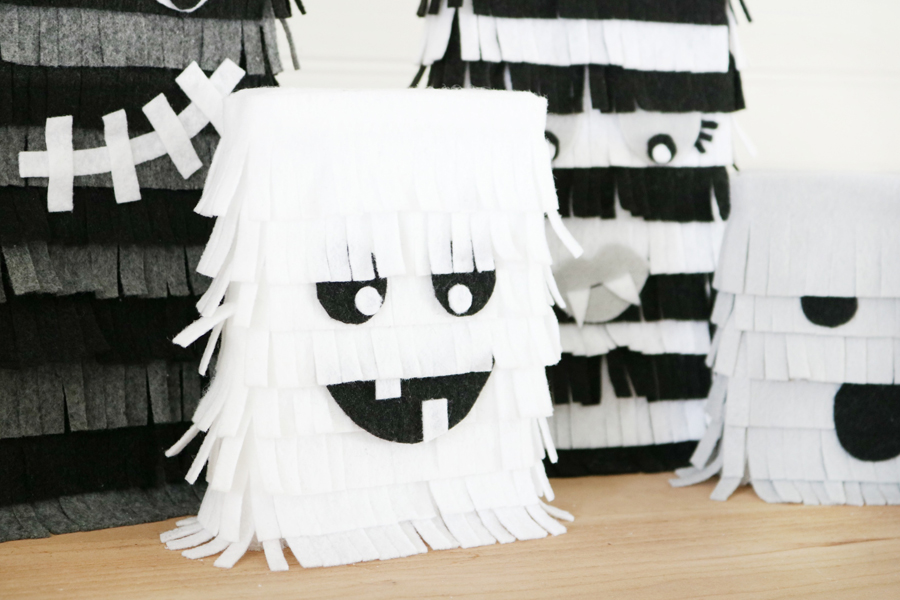 Be sure to check out this cute Sugar Skull Halloween Decor.
DISCLOSURE | This post is sponsored on behalf of Floracraft® Make It: Fun Crafts®. All opinions and ideas are 100% my own. This post may also contain affiliate links.